Bordered by the Great Lakes and Canada to the north, the Appalachian Mountains to the east, and the Rocky Mountains and Great Plains to the west, much of the Midwest is characterized by endless plains and farmland, with rolling hills, prairies, and forests punctuating the monotony from time to time.
Despite this image of the Midwest, there is actually quite a lot of geographical variety on show, with beautiful sand dunes in Indiana, the Ozarks in Missouri, and both Minnesota and Michigan home to thousands of shimmering lakes.
Away from its majestic natural sights and incredible wilderness, the Midwestern states boast some big cities, with Chicago, Cleveland and Detroit being the pick of the lot. The region is also known as 'America's Heartland' due to all the manufacturing, industry, and farming that takes place here. In addition to this, it also displays a proud Native American heritage, with lots of significant historical, cultural, and spiritual landmarks dotted around the Midwest's many states.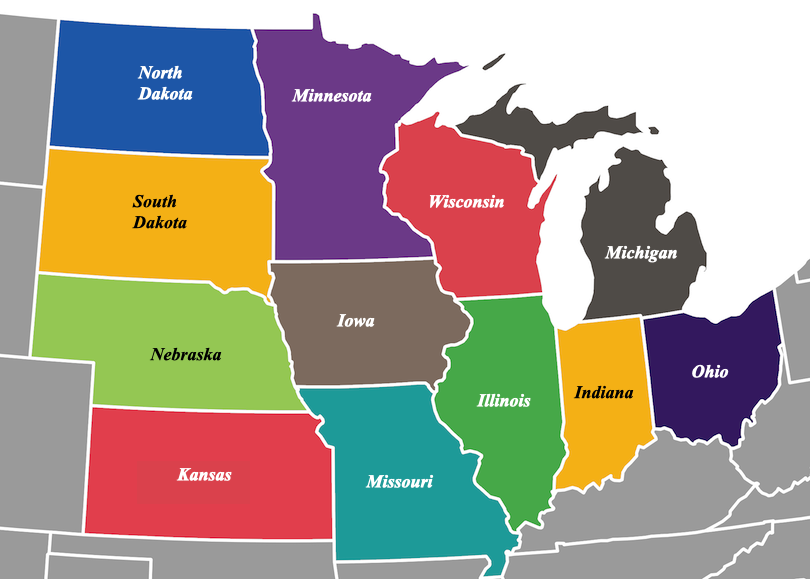 Illinois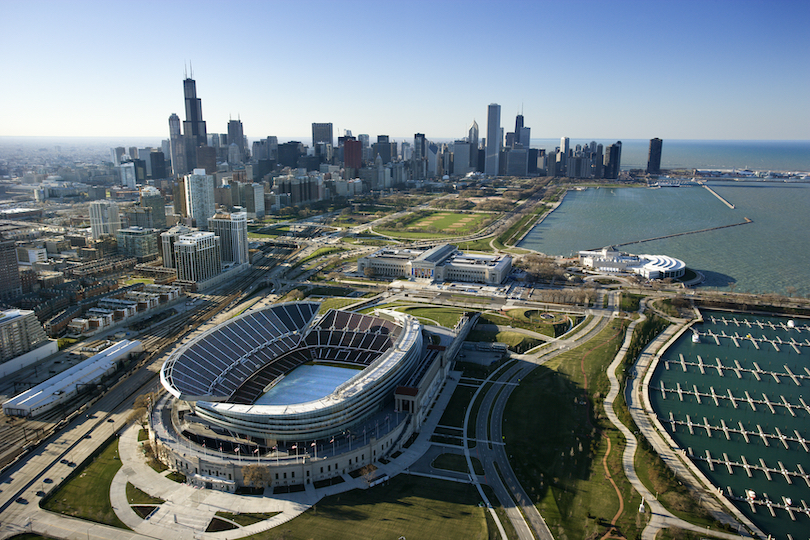 Bordering Lake Michigan in the northeast of the state, Illinois is mostly made up of endless farmland, with only river valleys, hills, and forests to break up the monotony in the south. It's here that you'll find the lovely Shawnee National Forest and the fascinating Cahokia Mounds State Historic Site.
Illinois' main draw is the cosmopolitan city of Chicago, which is the third-largest in the country and the most important and influential city in the Midwest. Lying on the shores of Lake Michigan, Chicago is blessed with a majestic skyline. Tucked away among the fantastic architecture, you'll discover world-class museums, iconic sights, and lively neighborhoods – with plenty of sandy beaches also on offer.
While Chicago understandably dominates most visitors' itineraries, it is well worth venturing further afield. The charming town of Galena on the banks of the Mississippi River is full of historical sights for you to enjoy, and Springfield, the capital of the state, has lots of monuments and museums relating to Abraham Lincoln – its most famous son – for you to check out.
Indiana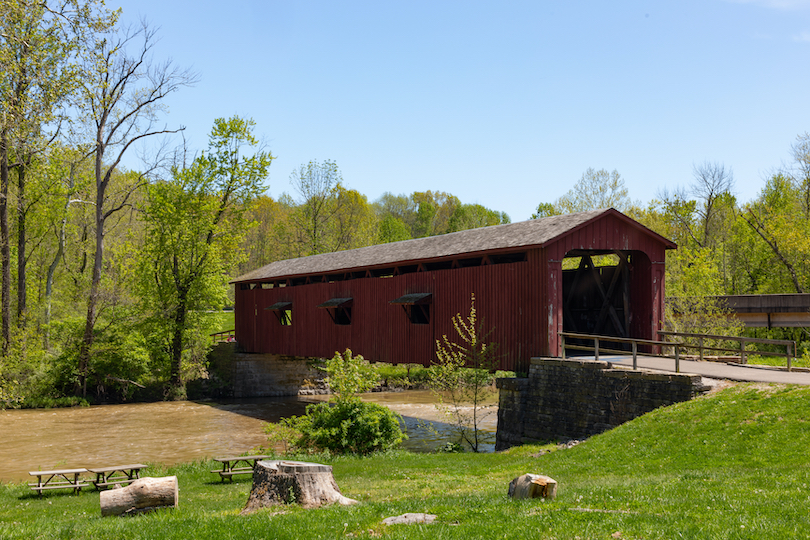 Despite being known as 'The Crossroads of America' due to all the interstates that pass through it, Indiana is much more than just a fly-over state. It boasts lots of scenic countryside and farmland, and a few major cities and lively college towns are scattered here and there.
One of its most popular attractions is the delightful Indiana Dunes National Park that lies on the shores of Lake Michigan. It boasts a wealth of great outdoor activities, with hiking, horseback riding, and bird watching particularly popular, while the lovely lake lends itself perfectly to both swimming and sailing.
Besides Indianapolis, the largest and most important city in the state, Indiana also has the fun and friendly college towns of Bloomington, Evansville, and Terre Haute. George Rogers Clark National Historic Park and its marvelous murals and monument are also a popular draw.
Iowa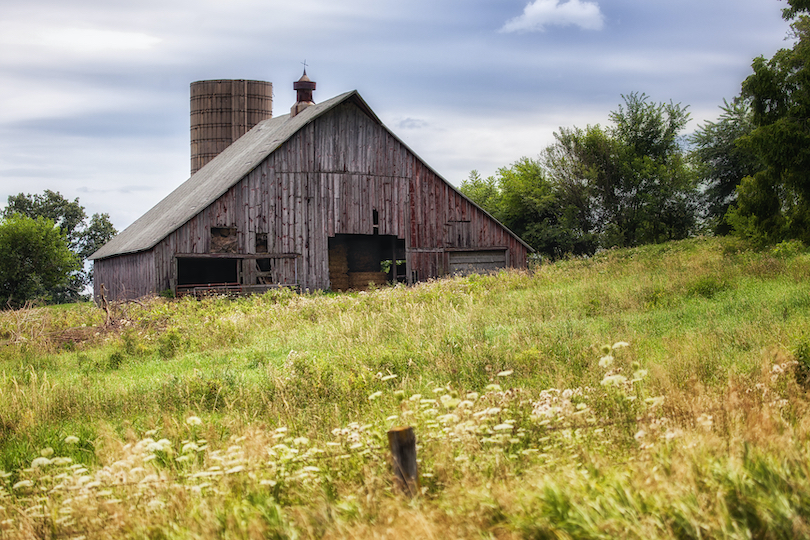 Mostly made up of rural areas and farmland stretching as far as the eye can see, Iowa is bordered to the west and east by the Missouri and Mississippi rivers, with most of its major cities based on the banks of one river or another.
Des Moines, the state capital and largest city, lies on the river of the same name. Its Capitol Building is one of Iowa's most popular sights, with its thriving arts and culture scene also well worth exploring. In addition to this, the college towns of Cedar Falls and Iowa City are fun and festive places to visit, with a youthful and energetic feel to them.
Away from its built-up areas, the state also boasts the Iowa Great Lakes. Here, you can go swimming, boating, or kayaking around the scenic waterways. The Amana Colonies – seven historic villages showcasing some wonderful German heritage – and the Lewis and Clark National Historic Trail offer some interesting history and culture.
Kansas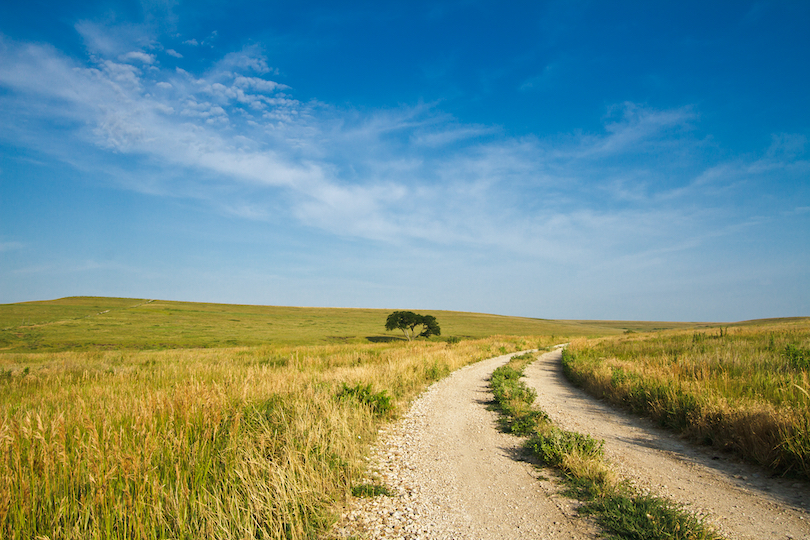 Known as the 'Sunflower State' due to its endless fields of the brightly colored flowers, Kansas actually lies right at the geographical heart of the United States. While often overlooked by visitors to the region, Kansas has a lot to offer besides its scenic farmland and countryside.
While Wichita is the largest city in the state, Dodge City and Lawrence are much more interesting to visit. The former is a historic old cattle town, and the latter is home to the best art, bar, and music scenes in the Midwest besides Chicago.
In addition to this, Kansas is also a great place to visit if you're interested in learning more about the American West. Many towns you come across will have historic old buildings and monuments dedicated to this part of the country's history, with interesting information and exhibitions on the Lewis and Clark Expedition found at the Frontier Army Museum.
Michigan
Lying at the heart of the Great Lakes region on the border with Canada, Michigan is a breathtakingly beautiful place to explore; it has over 12,000 inland lakes, endless forests, beaches, and rivers, as well as more coastline than any other state apart from Alaska.
Consisting of two large peninsulas, each bordered by water on three sides, Michigan is blessed with beautiful scenery. There are loads of great outdoor activities on offer, with swimming, sailing, and fishing in the lakes all popular pastimes among locals and visitors alike. Places like Isle Royale National Park and Sleeping Bear Dunes National Lakeshore are fantastic for hiking and camping, while in winter, skiing and snowboarding are also on offer.
Besides its wealth of wondrous natural sights, Michigan is also home to some interesting cities, with Detroit being by far the largest. Ann Arbor too is well worth a visit for its lively arts and culture scene, as is Saugatuck-Douglas – a trendy beachside resort town.
Minnesota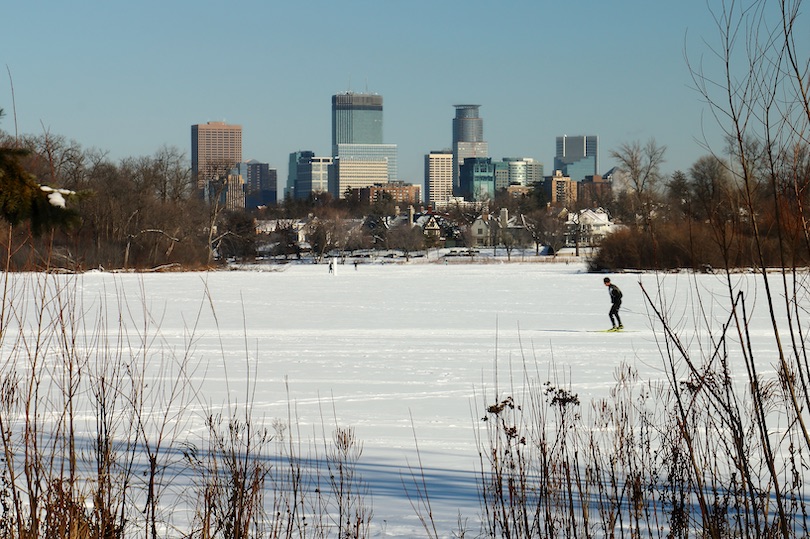 Although it is known as 'the Land of 10,000 Lakes', this actually sells Minnesota short, as it remarkably has double that amount peppered around the state, with beautiful forests and wonderful wild areas thrown in for good measure.
Lying on the border with Canada and home to the northernmost point in the mainland USA, Minnesota is renowned for being a friendly and welcoming place, with cities and towns such as Minneapolis, St. Paul, and Rochester home to diverse multicultural populations.
While its cities are lovely to visit, Minnesota's majestic wilderness is what most people come for. Boundary Waters Canoe Area, Itasca State Park, and Voyageurs National Park count are among its most impressive natural sights; each has excellent kayaking, hiking, camping, and swimming opportunities.
Missouri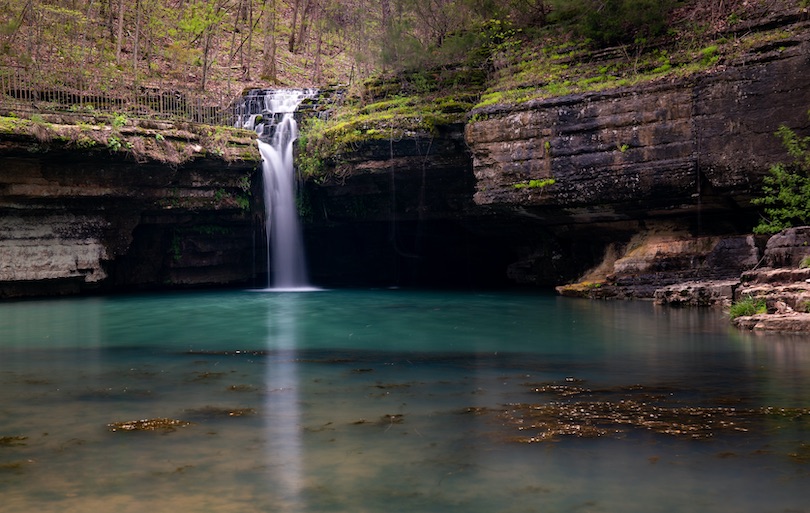 Due to its proximity to the Great Plains and the Southern states, Missouri has a number of different sides to it, although economically and culturally speaking, it's closest to the other Midwestern states.
As tourists seldom visit it, Missouri is very much an off the beaten path destination, with lots of hidden treasures for you to discover. For instance, hiking, horseback riding, and canoeing are all great outdoor activities for you to enjoy among the stunning scenery of the Ozarks, and the Mark Twain National Forest is fantastic to explore.
While its diverse landscapes, rivers, and scenic countryside are delightful to travel around, Missouri also has some great cities for you to visit. Kansas City has lots of great BBQ and Blues music on offer, while St. Louis boasts loads of interesting historical and cultural landmarks; its iconic Gateway Arch is just one of the must-see attractions.
Nebraska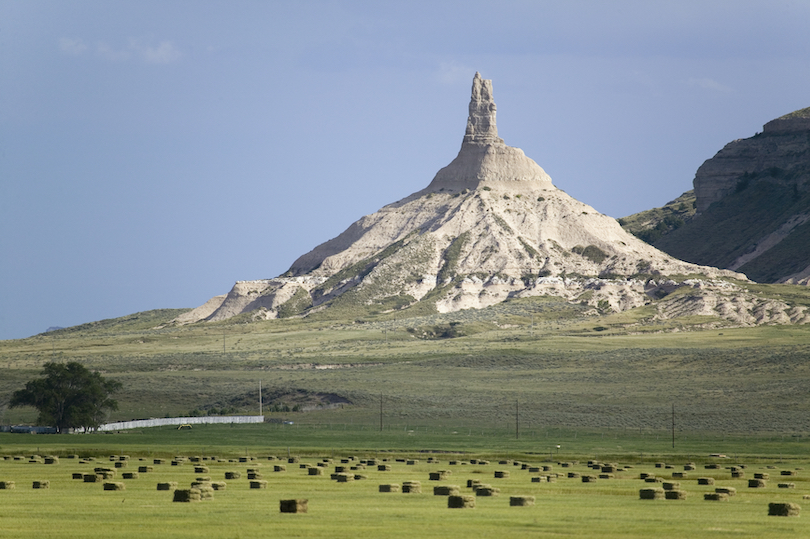 With wide open plains and endless sky stretching as far as the eye can see, there's something strangely beautiful and enticing about Nebraska's never-ending farm and ranch land, although many people give it a miss when traveling through the Midwest.
This would be a mistake, however, as the sparsely populated state is also home to incredible natural sights such as the Sand Hills – the largest group of dunes in the Americas – and the magnificent Pine Ridge, which is coated in forests and replete with lots of jagged buttes.
In addition to this, you can always stop by the many art galleries and museums in Omaha, the largest city in the state, kayak along the Niobrara River, or hike along the scenic Oregon Trail.
North Dakota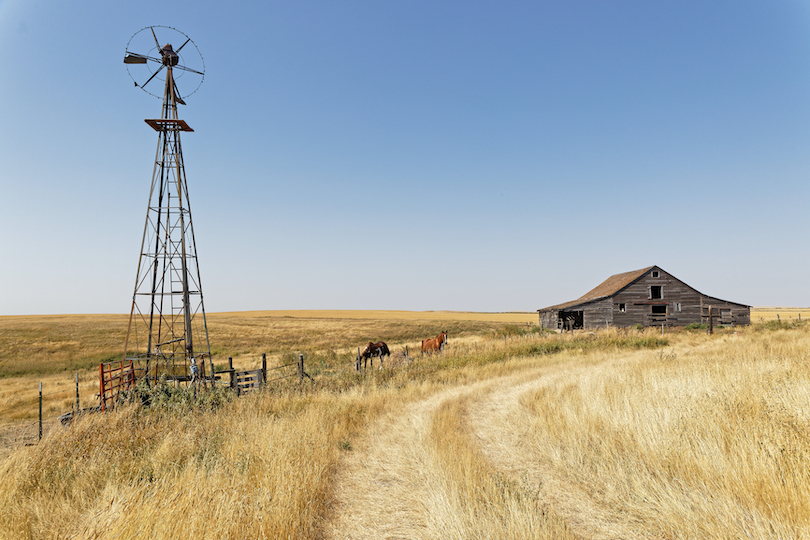 Located smack bang in the north-central region of the country, North Dakota borders Canada, and its sparsely populated countryside is dotted with rolling hills, sparkling lakes, foreboding badlands, and endless plains.
It is a nature lover's dream, and there are a plethora of great outdoor activities for you to enjoy, with horseback riding, hiking, and cycling among the most popular. In winter, cross-country skiing and snowmobiling are also on offer, and some of the most marvelous scenery can be found in Theodore Roosevelt National Park.
Popular gateways to the beautiful wilderness of North Dakota are Bismarck, the state capital, and Devils Lake, which lies within easy reach of lots of lovely waterways. To top it all off, the state also boasts a proud Native American heritage, and lots of significant historical, spiritual, and holy sites are found scattered around its many magnificent landscapes.
Ohio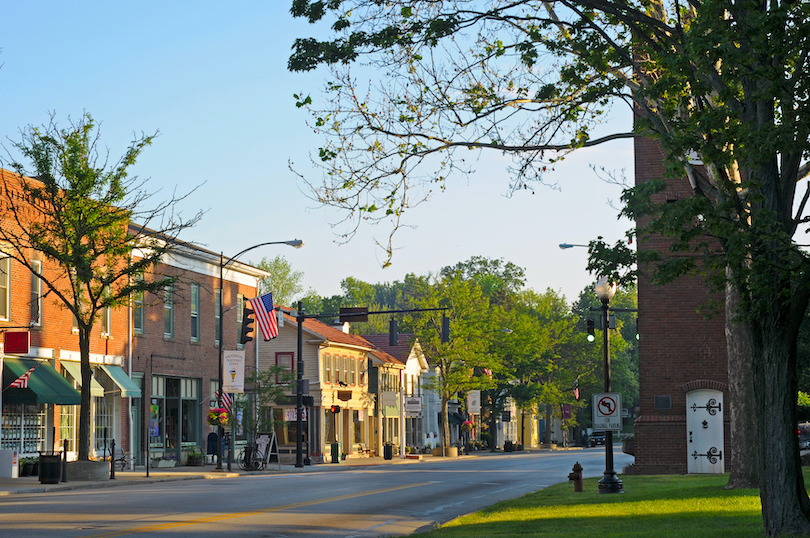 Due to its important location at the center of the US' most populated areas, its delightful mix of both large cities and small towns, picturesque farmland and powerful industry, Ohio is aptly and endearingly nicknamed 'the Heart of it All.'
The state really does have it all; you can be exploring the bustling cities of Cleveland, Columbus, and Cincinnati one minute, the charming towns, villages, and wineries of the Lake Erie islands the next, and end the day camping in one of its fantastic state parks.
Ohio is awash with glorious nature, which includes the sparkling Lake Erie in the north and the rolling foothills of both the Allegheny and Appalachian mountain ranges in the southeast. With the beautiful Cuyahoga Valley National Park and wonderful Wayne National Forest all on offer, Ohio really does have something for everyone to enjoy.
South Dakota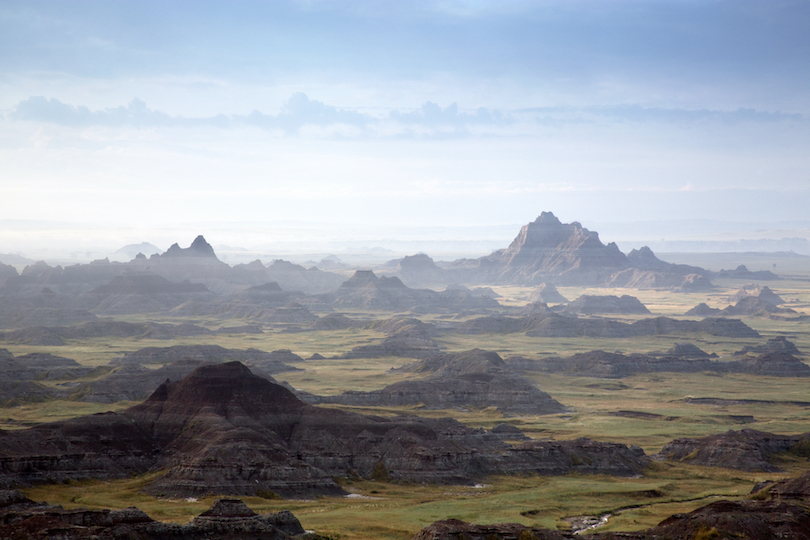 While South Dakota is primarily known for being home to the impressive Mount Rushmore National Memorial, the state actually has much more to offer, with lots of interesting natural sights and cultural landmarks for you to check out.
Some of its main draws are Badlands National Park and Black Hills National Forest in the west of the state. Here, you can find rugged, wild landscapes full of forests, rock formations, and mountains, with frontier towns and Native American reservations dotted around. Jewel Cave National Monument, the third-longest cave in the world, and Wind Cave National Park make up its other most popular natural attractions.
Away from all the stunning scenery and the wide range of outdoor activities that these landscapes provide, South Dakota is awash with history and sports a proud cultural heritage in the shape of famous characters like Lewis and Clark, Sitting Bull, and Crazy Horse. Its towns and cities are also well worth checking out, with Sioux Falls, Custer, and Rapid City all home to monuments, memorials, and museums that document the state's rich past.
Wisconsin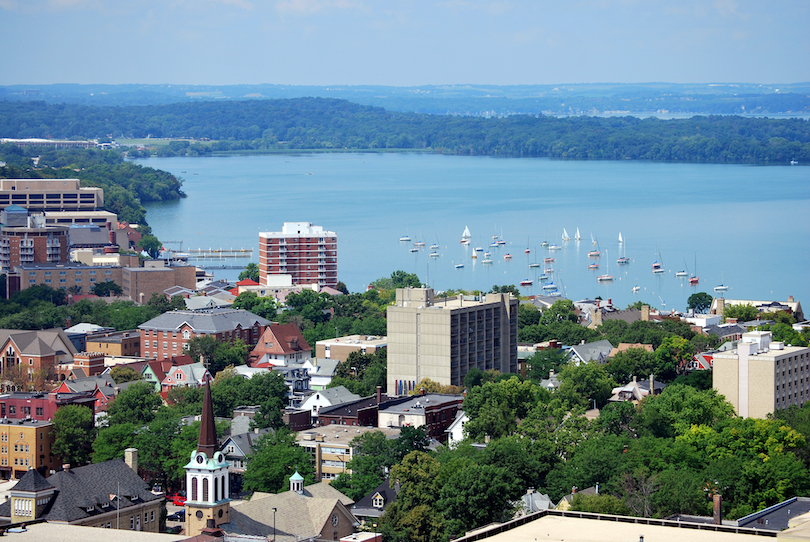 Bordered by Lake Michigan to the east and Lake Superior to the north, Wisconsin appropriately means 'meeting of the waters.' Its two long, scenic coastlines are riddled with beautiful beaches, forests, and towns, with lots of great watersports on offer.
In fact, you can find thousands of inland lakes and waterways throughout the whole state. Two of the most popular spots to visit among holidaymakers are the Wisconsin Dells, which has loads of family-friendly activities and water parks for you to enjoy, and Door County, which boasts lots of fantastic beaches, fascinating historical sights, and culturally vibrant towns.
While Wisconsin's main draw is undoubtedly the great outdoors and scenic lakes, it is also home to some fantastic cities, such as Milwaukee and Madison. The former is known for its many festivals and microbreweries, and the latter is a lively university town located in a breathtaking setting between two lakes.