Boasting 50 states and five major territories there's no lack of land here in the U.S. But only some of those states can lay claim to the best and most beautiful islands in the country.
Like the United States' interior geography, these islands display an incredible amount of diversity. They go well beyond the typical island escape to provide you with arresting beauty, local culture, history and unique flora and fauna.
The differences between each of these islands in the US means there's bound to be one that suits your traveling style. Whether that be the hikes on Alaska's Kodiak Island or cocktails on the golden sands of St. John.
In this post, we'll cover:
23. Assateague Island, Virginia & Maryland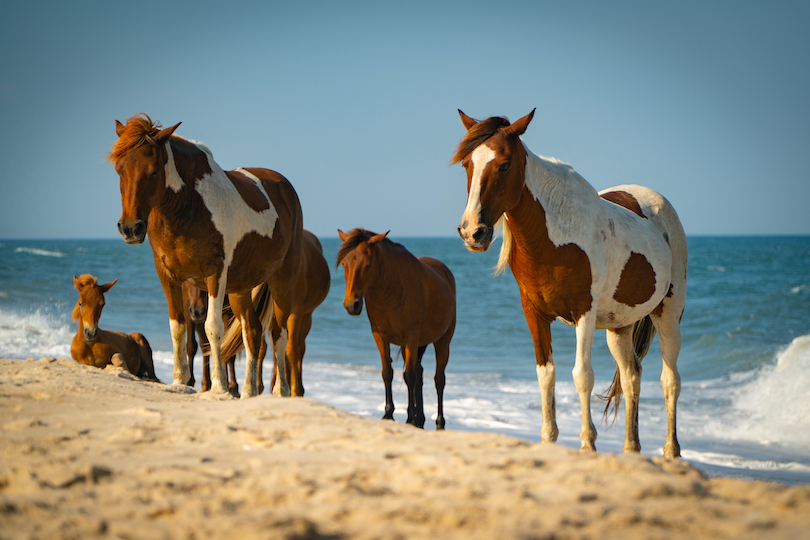 Spot horses roaming freely as you bike and sunbathe on Assateague Island. Home to two herds of horses that are quite easy to spot across the island, your time here will certainly be unique.
You'll see the beautiful animals without trying as you head to the island's golden sand beaches and see them run freely into the surf or nibble on nearby grass.
To keep as busy as the horses, you can follow Assateague Island's four-bike trail, go beach driving or kayak along the marshes. To complete the experience, camp out along the beachfront.
22. Galveston Island, Texas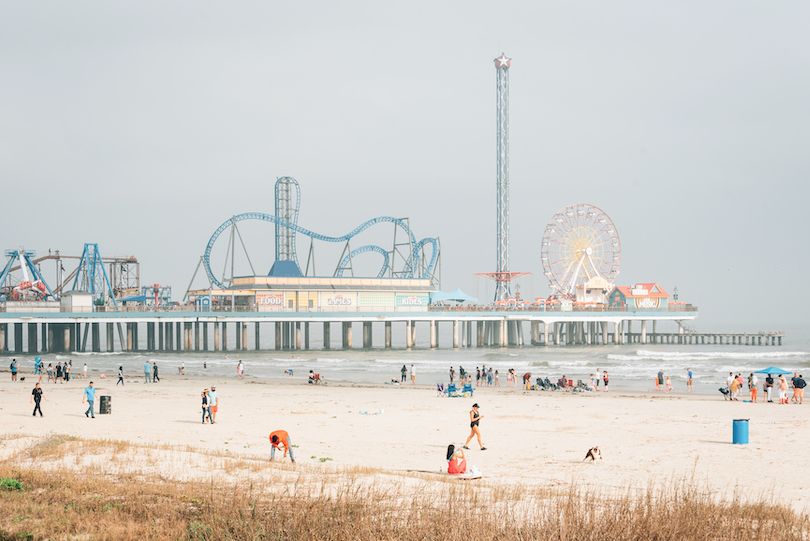 Texas' answer to Santa Monica, Galveston Island presents fun and relaxation in equal measure. Around 60 minutes from Houston, it's a popular retreat for locals but its history and beauty has made it attractive for travelers far and wide.
It all starts at the historic Strand which is populated by charming shops and leads you through the heart of town to a famous pier. This juts out into the Gulf of Mexico offering thrilling rides and equally spectacular sunsets.
Aside from working on the tan, the island boasts plenty of old-time architecture and interesting museums.
21. Block Island, Rhode Island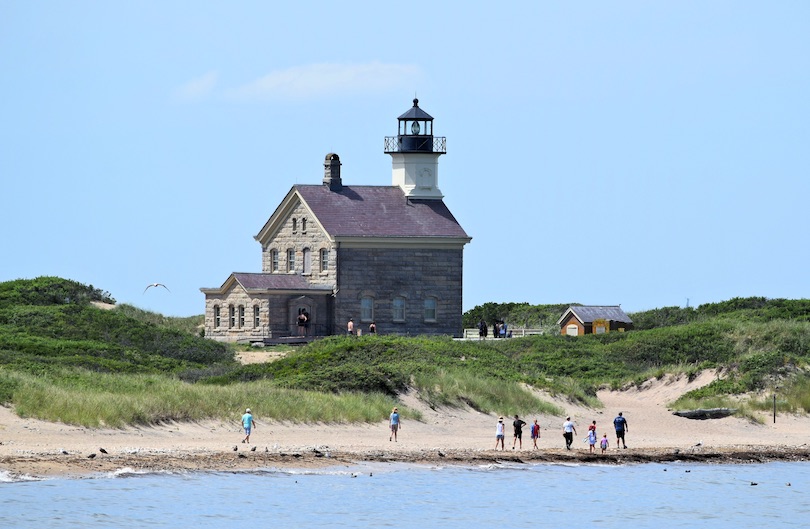 The relaxed, communal atmosphere of Block Island is hard to replicate. It's an island set in a simple time, one that focuses on good food, excellent wine, magnificent views and good friends.
A great escape from Boston, New York, or any upper east coast city, you'll quickly feel at peace. Things move slowly here, from the few cars making their way from end to end or the animals at the 1661 Farm and Gardens.
Once you have your bearings, you'll find yourself enjoying the magnificent coastline as much as the many fabulous restaurants that are spaciously spread throughout.
20. Marco Island, Florida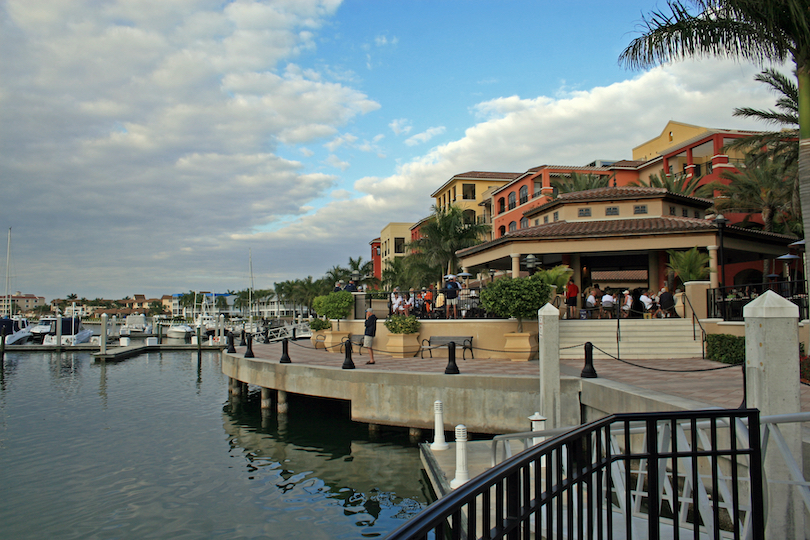 The accessibility and beauty of Marco Island will appeal to all travelers. From Naples or Fort Myers, it won't take you long to discover one of the jewels of Florida's Paradise Coast.
Whether it's a weekend getaway or you're settling in for a longer vacation you'll find long, open and unspoiled beaches that are slathered with shells and great views. There are canals that stretch across the barrier island, showcasing a collection of estuaries and mangroves, great for kayaking.
From Marco Island, you're well placed to explore the best national park in the state, the Everglades.
19. Catalina Island, California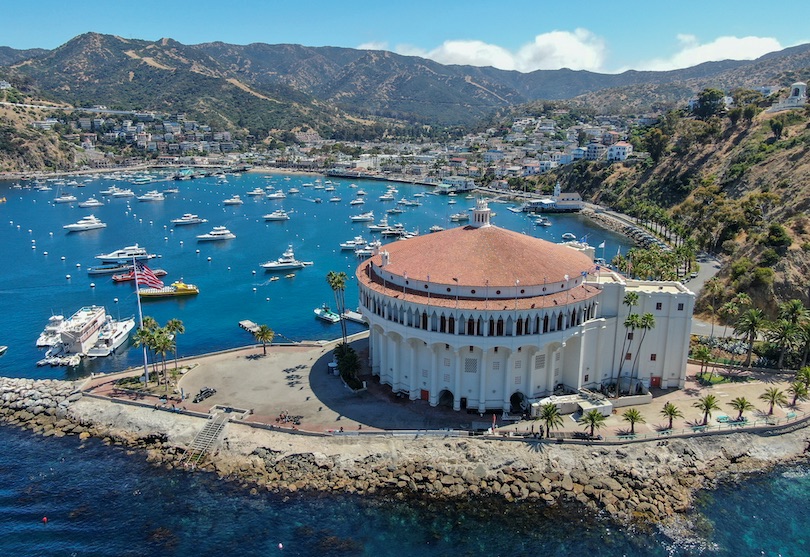 A simple trip from Los Angeles, Catalina Island offers a laid back experience in just over an hour. After taking the fast boat along the Pacific, get ready for a day of beautiful nature and equal amounts of history.
The island's heritage can be traced back to the 1920s when William Wrigley Jr, the maker of your favorite gum established the island. You can learn all about it in the Catalina Island Museum.
The island's true quality, however, lies in its nature and surrounding waters. It boasts a herd of wild bison and is a great place to see migrating whales.
18. Fire Island, New York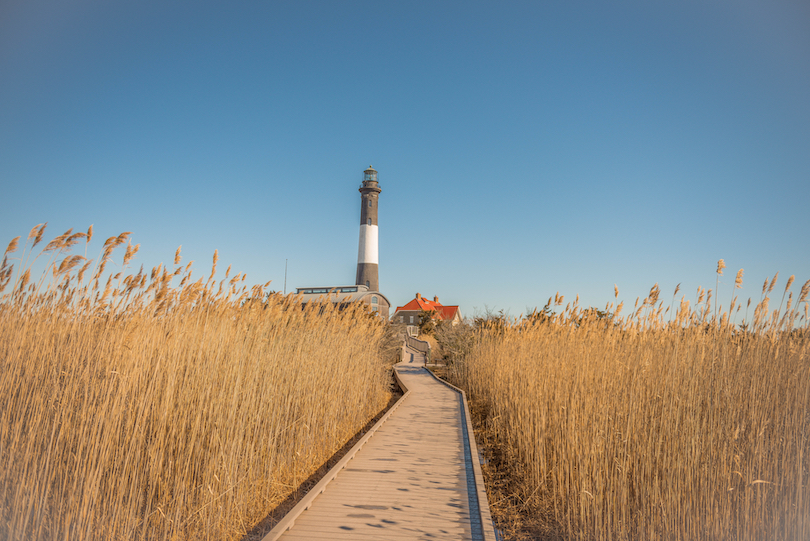 For members of New York's five boroughs, Fire Island has long been a popular island escape. But it's quickly finding its way into the mainstream thanks to Fire Island's clean beaches on both its Atlantic and Great South Bay sides.
If you love water sports, you'll find a long list of opportunities from sailing and kayaking to wakeboarding and kitesurfing. Beyond that, you can explore a car-free island and the resulting fresh air and peaceful aura. The best examples can be found within the Robert Moses State Park and the High Dune Wilderness.
17. Amelia Island, Florida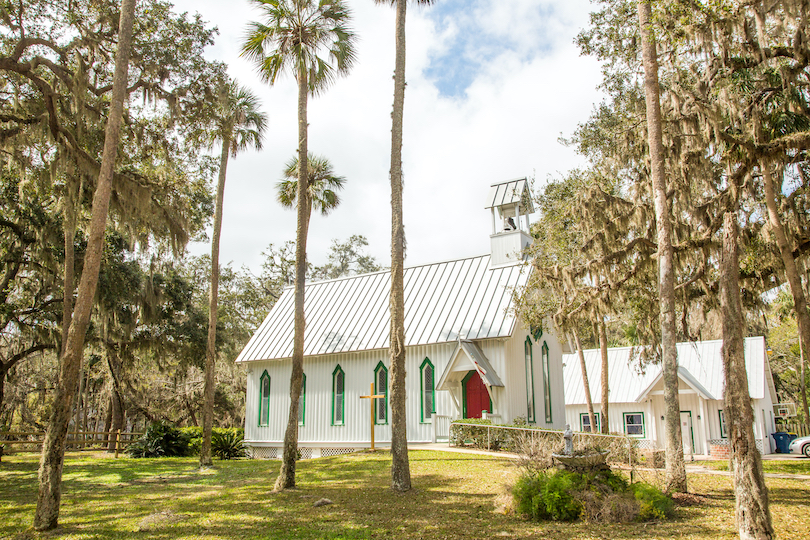 In northeastern Florida, Amelia Island is easily accessible yet a world away from nearby Jacksonville. Boasting 13 miles of postcard-worthy beaches, the barrier island is a great spot for some much earned R&R.
From your chosen beach hangout, you'll enjoy clear Atlantic waters with great swimming and snorkeling. On the mainland side, there are gorgeous waterways that are home to wild manatees and great fishing.
Throughout Amelia Island are a great selection of restaurants offering delicious local produce and wonderful views whether it's early morning, or the sun is about to touch the horizon.
16. Kodiak Island, Alaska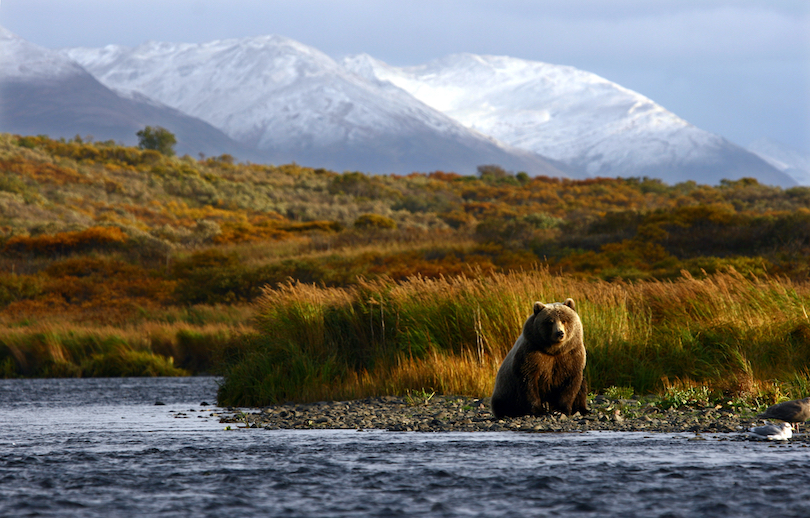 Islands aren't always about blue seas and golden beaches. One such destination bucking the trend is Kodiak Island. Here, you trade days sunbathing with epic hiking trails, off-shore fishing and seeing the island's spectacular peaks from above.
Hiking trails can be done on foot or an ATV as you explore a wilderness home to bears. But for a true perspective of this wild place, you need to fly up above. On your scenic flight, you'll properly appreciate the majestic Katmai Coast and the rugged Kodiak National Wildlife Refuge.
15. Anna Maria Island, Florida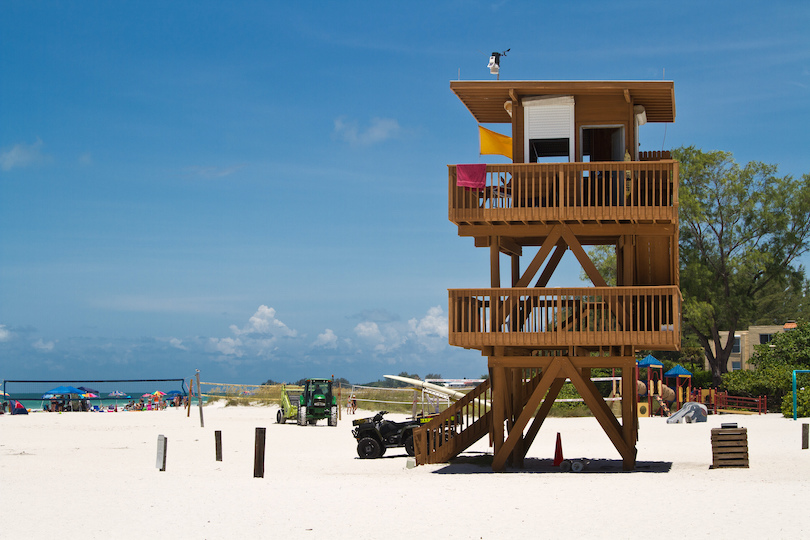 Off of the state's Gulf Coast, Anna Maria Island is a showcase of Old Florida. It has the state's typical golden sands, turquoise waters and marshes, where manatees roam. But there's plenty of local charm to discover.
Your days here will always feature some time on the sand. The island offers great shelling, calm seas and excellent swimming. For more action rent a bike to discover local highlights from the many piers (including City Pier) around the coast. Or relax and explore on Anna Maria's free trolley to see the island's old jail and museum.
14. Martha's Vineyard, Massachusetts
As the warm sun rolls into Martha's Vineyard so too does an adoring collection of travelers keen to discover a quintessential summer experience. Home to colorful and cozy villages balanced by a rugged coast, the island has a little bit of everything.
There are two parts to Martha's Vineyard. One is Down Island, along the east coast. This is home to delectable restaurants slinging local treats along with high-end fashion. Up Island, however, covers the southwestern corner. It feels relatively remote, home to old-time fishing villages and forests waiting to be explored.
13. Golden Isles, Georgia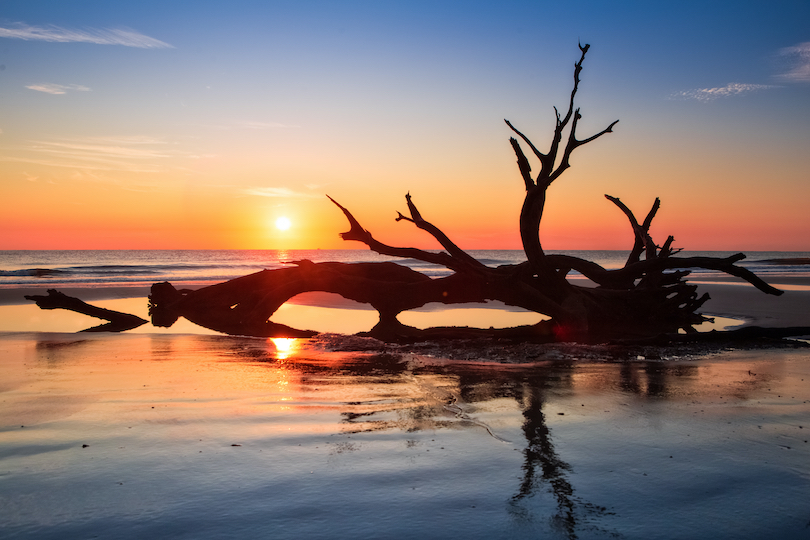 The otherworldly beaches of the Golden Isles attract travelers in hearty numbers. But it doesn't take much to find yourself off the beaten bath. Combining five islands, the Golden Isles is far more than meets the eye.
Beyond the soft white sands is plenty of history. Venture beyond the coast to see national monuments that remember previous maritime battles and lighthouses that date back to the early 1800s.
There's plenty of unspoiled nature also including an amazing grove of live oaks on St. Simons Island that are by all reports, haunted by ghosts!
12. St. John, U.S. Virgin Islands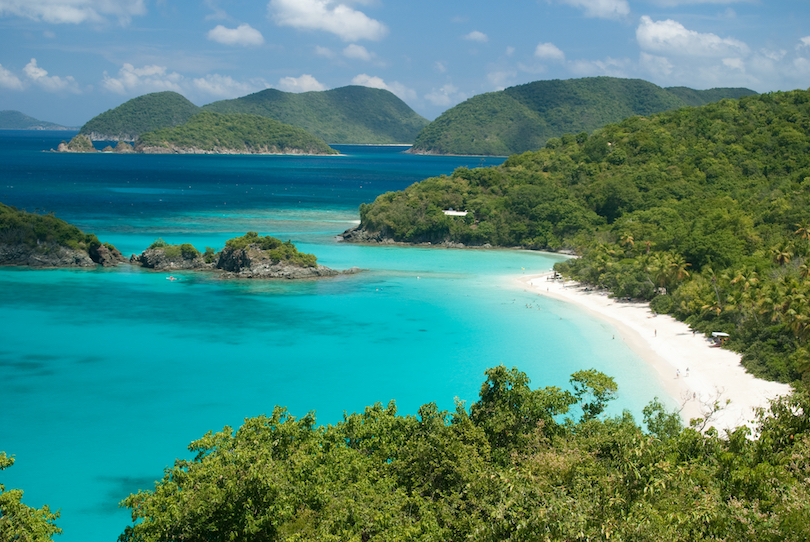 Primarily national park, St. John is the crown jewel in the U.S. Virgin Islands. After arriving in Cruz Bay, jump onboard a local open-air taxi and make your way along a road as hectic as the views are beautiful.
Soon, you'll say goodbye to hotels and see nothing but rolling hills and beaches, some that appear untouched and others that are famous the world over including Trunk and Maho Bay.
A trip to the former brings a fascinating underwater snorkel trail and often thrilling waves. The latter, is a far more relaxed experience one best enjoyed with a local Bushwacker.
11. Maui, Hawaii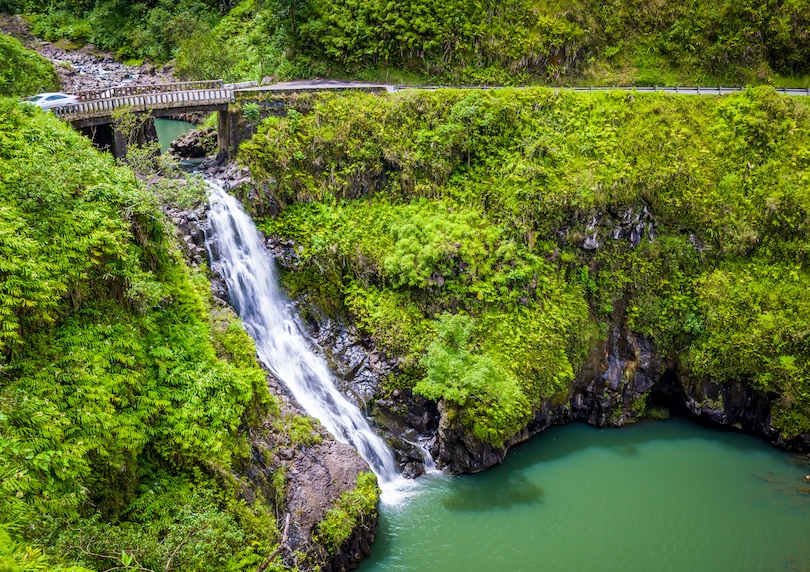 The second biggest island in Hawaii, Maui was formed from the merger of two huge volcanoes. The island caters for luxury-seekers and honeymoon-goers, but some of the most unforgettable parts of the island are definitely reserved for adventure lovers.
However, it's away from that popular spot that you'll really discover Maui's true beauty. Its black sand beaches, burnt by ancient and not-so-old lava, create a different experience. Looming always is the imperious Mt Haleakala, a place where you can experience one of Hawaii's best sunrises.
Travelers can get even more remote by completing the 52-mile Road to Hana.
10. Outer Banks, North Carolina
The history of Outer Banks stretches back to the 1500s and today much of it is on full display. That is, if you can find room in the itinerary after adding in each of the chain's three islands and their endless list of gorgeous beaches.
In the Outer Banks, days by the ocean and exploring the treasures beneath will add up to a memorable holiday. Along the coast, there's no shortage of historic and romantic lighthouses, including Bodie Island Lighthouse from 1871. Then there's the inland and coastal hiking, more wild horses and Historic Corolla Park.
9. San Juan Islands, Washington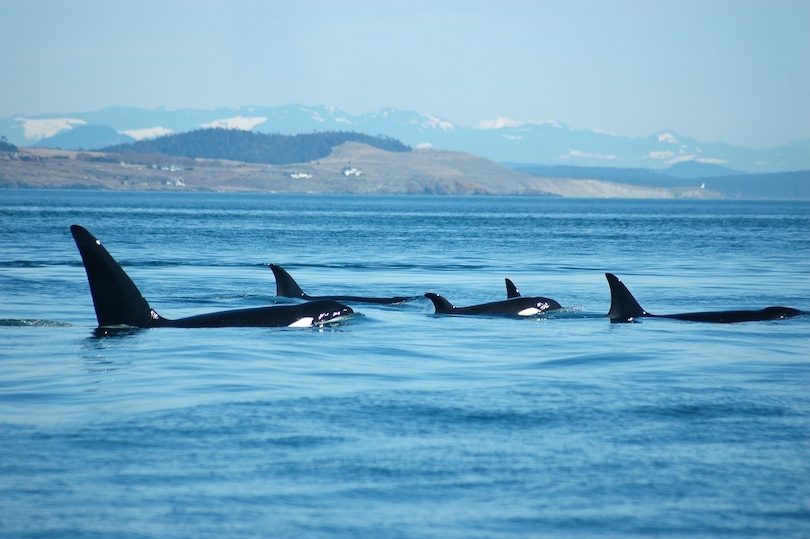 The San Juan Islands aren't just a handle of islets but an archipelago with over 450 islands and pinnacles to discover. Of that astonishing number, 20 are inhabited providing easy access for adventures, seeing local wildlife and the whales when they come to town.
Spread between Seattle and Vancouver, each island feels as remote as any in our guide. Many come with beautiful harborfronts and sweeping views. Behind the shore are rolling hills to epic sunset spots.
A big reason to visit, however, is to get out on the water where kayaking can lead you to uninhabited islets.
8. Hilton Head Island, South Carolina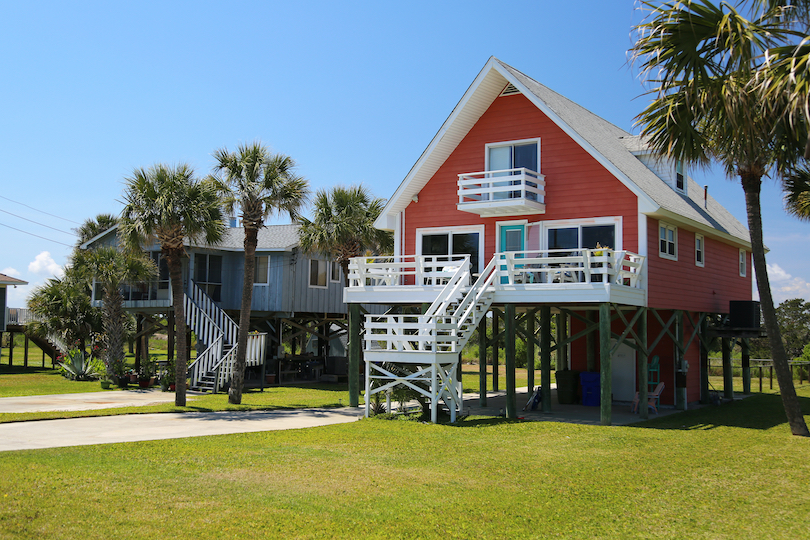 Famous for its golf courses, Hilton Head Island holds a perennial place on this list. Close to the mainland in distance but far in spirit, Hilton Head is a great way to escape the modern world.
Spend your getaway making the most of the island's 12 miles of pristine beaches. Between the roads and coast are arresting dunes whose flowing grass captures the sun spreading golden rays into the distance.
Later, brush off the sand and enjoy shopping for local arts and crafts before dining on fresh seafood right out of the Atlantic.
7. Sanibel and Captiva Islands, Florida
Arguably the most beautiful destination in Florida, Sanibel and Captiva Islands combine to provide unparalleled natural beauty and fun for the entire family. Interestingly, it took multiple hurricanes in the 1920s to turn this paradise into two separate islands.
On arrival, travelers will discover a world of outdoor fun from biking to exceptional shelling. Hiking trails guide you through a natural world barely touched by humanity to discover a unique coastal ecosystem home to a wide range of eye-catching wildlife and birds.
But come night, all eyes turn west for sunset, best celebrated on the beach or at one of the island's highly-rated restaurants.
6. Big Island, Hawaii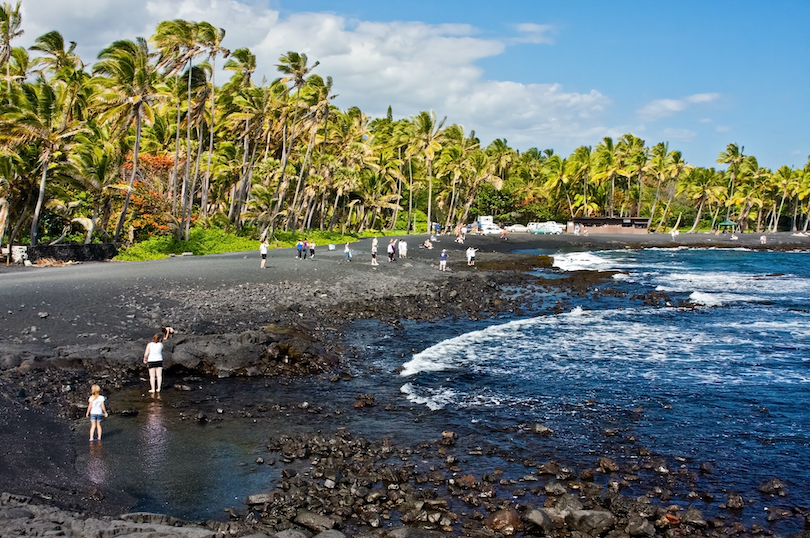 As the name suggests, Big Island is the largest of Hawaii's spectacular island chain. Its soaring mountains grant travelers a range of experiences from deep in the valley to alpine tundra situated in the heavens above.
The Big Island's tallest peaks include Mauna Kea and Mauna Loa, the largest active volcano on earth. Standing at close to 14,000 feet, the volcanoes even receive a dusting of snow each winter. Not quite how you picture Hawaii.
After some brilliant alpine hiking, head back to sea level to explore the stunning Hamakua coast and the mesmerizing black sands on Punalu'u Beach.
5. Mackinac Island, Michigan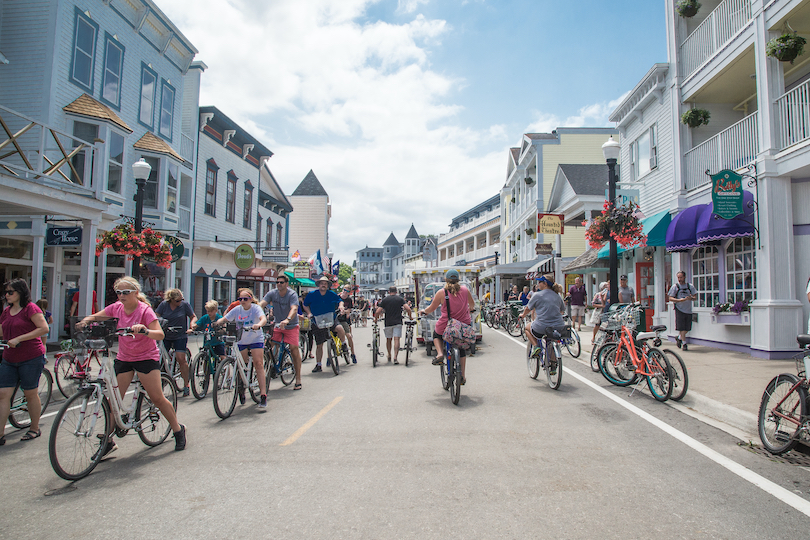 As one of the smallest islands on this list, Mackinac Island sure packs a punch. About 80% of this diminutive isle is state park, providing endless opportunities to explore an unspoiled land that also tells the tales of past wars.
It's the charming downtown, however, that attracts most visitors. From famous fudge depositories to historic architecture and captivating galleries, the island has done an amazing job at maintaining its rich history.
It's an interesting history too, with a key battle of the War of 1812 taking place right here. You'll have a memorable time exploring by bike on this car-less island. Horse-drawn carriages are also popular.
4. Mount Desert Island, Maine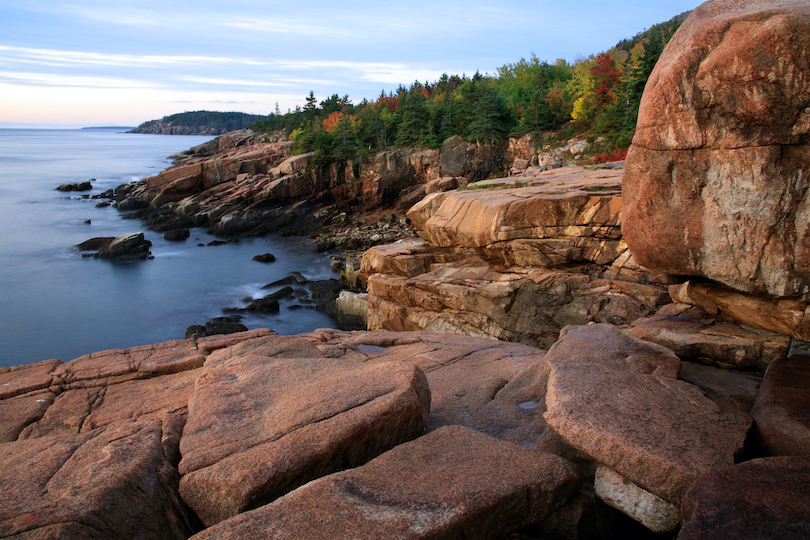 Home to the heralded Acadia National Park, Mount Desert Island provides the quintessential experience along Maine's illustrious coast. It's one of the biggest islands in the contiguous USA, providing exceptional hiking and for early birds, an unbeatable sunrise.
For adventurous souls, you'll find yourself hiking up Cadillac Mountain and to the head-scratching bobble rock. Afterwards, mingle with those who chose the R&R route in Bar Harbor.
This famous town welcomes visitors the world over, providing kitschy shopping, world-class dining (hello, lobster roll!) and a beautiful place to toast a memorable day.
3. Nantucket, Massachusetts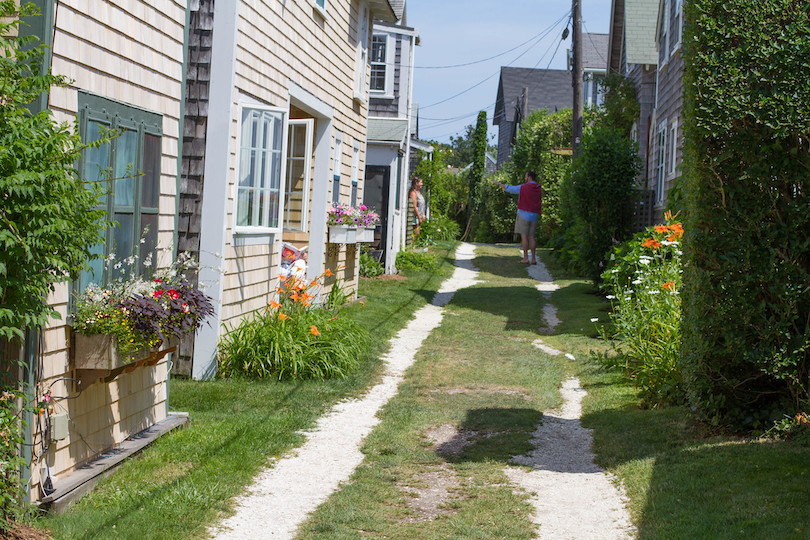 Toby Sackton / Flickr
The legend of Nantucket has long been known around the world. The historic island has few peers and tells the story of an America, separate from the major moments that are found along the country's timeline.
From the late 1600s into the 19th century, Nantucket was the whaling capital of the world. Its historic homes, of which there are over 800, showcase an era that predates the Civil War. It's safe to say, the island is a marvel to explore.
Along with its 82 miles of gorgeous coast, home to dunes, moors and scrumptious seafood restaurants, Nantucket is not to be missed.
2. Key West, Florida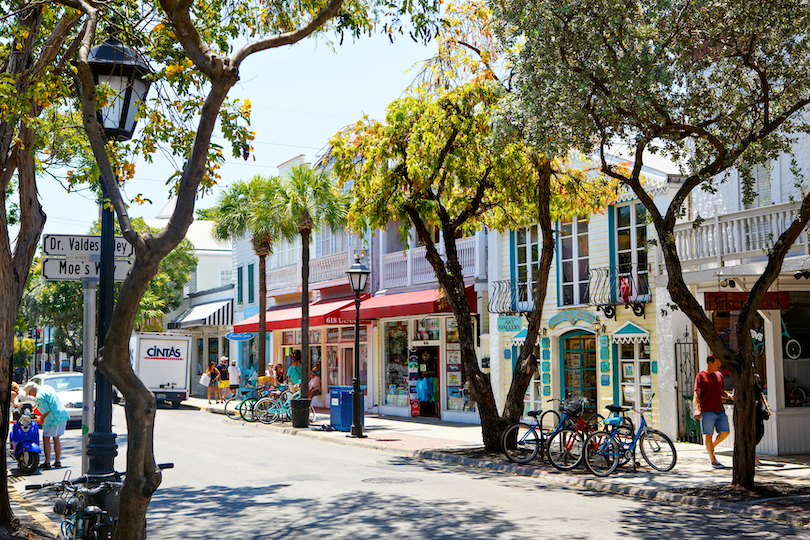 Part of the fun of Key West is the drive in. But on arrival, you'll quickly leave that behind as you run around chasing sunsets, eye-catching architecture and a vibe that is unlike anywhere else in the United States.
In Key West, pastel-colored homes dot the island providing a scene as colorful as the surrounding waters. Among the township, however, is plenty of history including the Hemingway Home and Museum.
After experiencing the local culture, with a few cocktails of course, make your way to the southernmost point in continental USA. Later, celebrate with an uninhibited heavenly sunset.
1. Kauai, Hawaii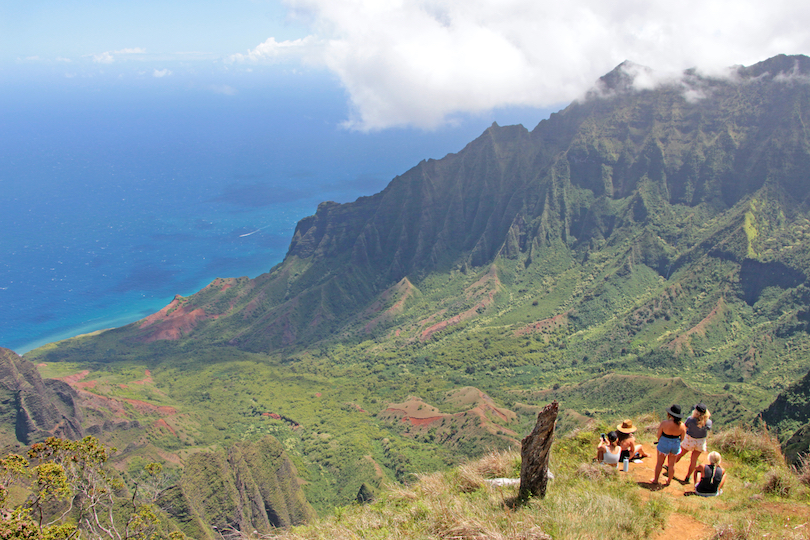 It's hard to go past Kauai as the most beautiful island in the United States. It combines immense beauty with the sheer terrifying power of Mother Nature to create an adventure like few others.
The lush rainforest, which receives consistent downpours, has given the island its accurate nickname, Garden Island. It's Hawaii's oldest island, one that boasts some of the most spectacular cliff faces that lead to towering mountains.
Down in the valleys are fast-flowing rivers, tumbling waterfalls that make their way towards a golden and sometimes rich black coastline. From there, exotic scuba diving and inviting villages await.
Map of Beautiful Islands in the US