Located in the Pacific Ocean just off the eastern coast of mainland Asia, Japan is remarkably made up of almost 7,000 islands. The four main, and indeed, largest ones are Hokkaido, Honshu, Shikoku, and Kyushu, which make up 97 percent of Japan's landmass.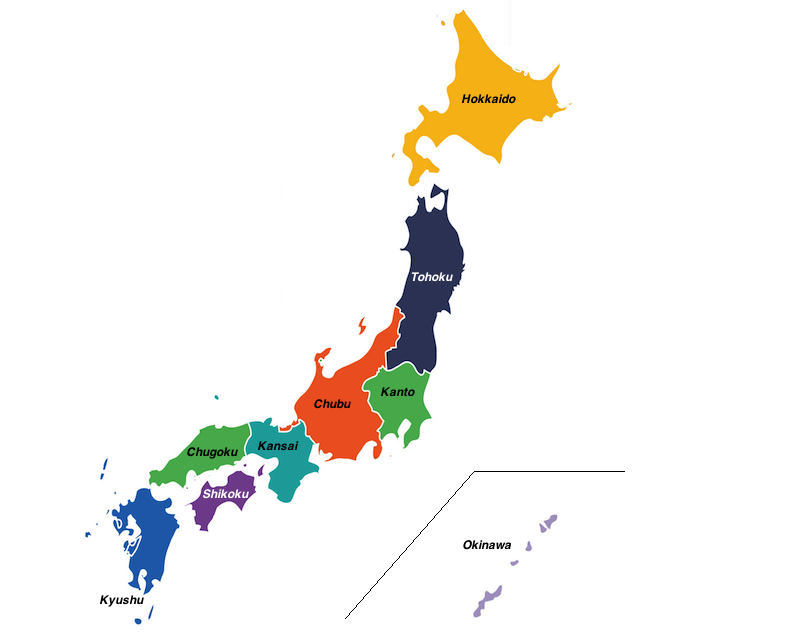 As most of Japan consists of mountains and forests, very little of the country is suitable for living in. As a result, its huge cities – such as Tokyo, Yokohama, and Osaka – are all very densely populated, with most of Japan's 125 million people living along its extensive coastline, which is the sixth-longest in the world.
In a nation filled with natural and human-made wonders, it can be difficult knowing just where to start. Today, we journey around the most beautiful regions in Japan, so you know exactly what to expect.
In this post, we'll cover:
Hokkaido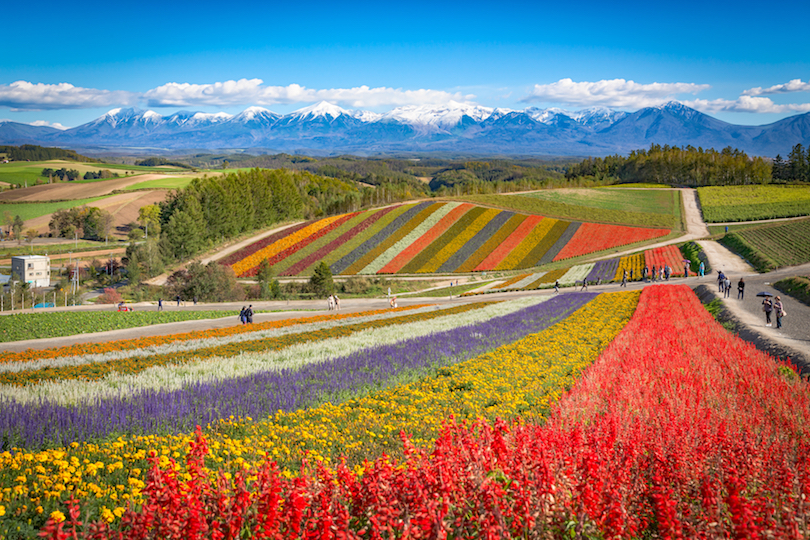 More sparsely populated than any other part of the country, Japan's northernmost island of Hokkaido is a nature lover's dream; its wild and untouched landscapes are home to six incredible national parks for you to explore.
As such, the huge island has a wealth of breathing nature for you to enjoy. While some parts are made up of rolling hills, lakes, and paddy fields, others display beautiful cherry blossom trees, towering mountains, and steaming hot springs. While summer offers up innumerable hiking opportunities in scenic places such as Shikotsu Toya National Park, winter makes for perfect skiing conditions, with Niseko and Furano both being popular ski destinations.
Home to Japan's native Ainu people, much of Hokkaido was only really settled by the Japanese in the last one hundred years. As a result its cities and towns are quite different in style from the rest of Japan. They are more modern in nature and lack any traditional architecture. The lively city of Sapporo is the capital of the island and is particularly worth visiting in winter when it hosts the famous Sapporo Snow Festival.
Tohoku
Covering the northeastern part of Honshu – the main island in Japan – Tohoku is home to some of the most spectacular scenery in the country. Tucked away amongst its rural landscapes, you can find wonderful castles, shrines, samurai residences, and hot springs.
As well as beautiful rivers, lakes, and rugged coastline, Tohoku has lots of interesting historical and cultural sights for you to delve into. The samurai houses at Kakunodate, the temples at Hiraizumi, and the castle at Hirosaki – 'the Kyoto of the North' – are all well worth a visit, alongside its capital of Sendai, which is a pretty, tree-filled place.
In winter, much of the region is covered in dense snow, so skiing or wallowing in the famous hot springs at Naruko both make for popular activities. In spring, beautiful cherry blossoms brighten up its charming towns and villages. To enjoy one of Japan's Three Great Views, make sure to head to Matsushima and gaze out at over 260 picturesque little islands dotted around the bay.
Kanto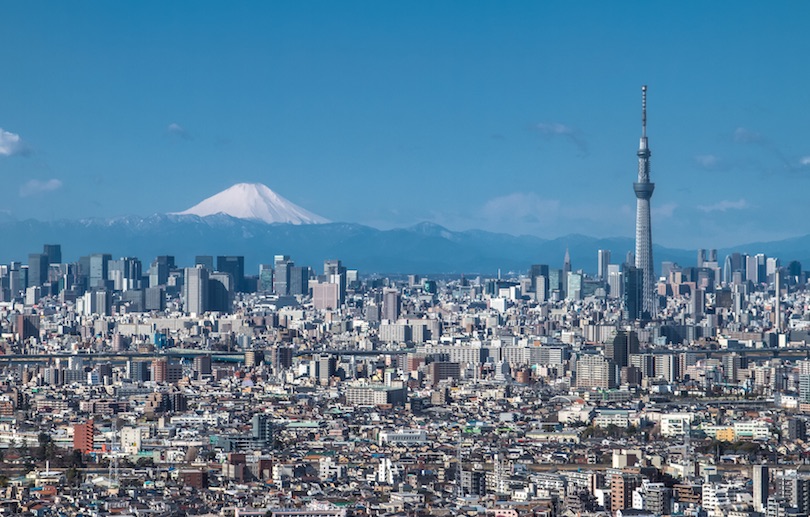 Although Tokyo, the world's largest metropolis, understandably dominates Kanto with all that it has for visitors to see and do, the region actually has a lot to offer up alongside Japan's futuristic and bustling capital city.
The small town of Nikko, for instance, is home to impressive mausoleums and a beautiful national park of the same name, while Kamakura has plenty of beautiful shrines and temples for you to check out – in addition to its lovely beaches and hiking trails.
While much of Kanto is located on a plain, the region is also home to some outstanding natural attractions. The Fuji-Hakone-Izu National Park is a must-visit for its relaxing hot springs, the breathtaking Fuji Five Lakes, and the fantastic views it boasts of Mount Fuji off in the distance. With history, nature, and culture all on offer, Kanto really does have it all.
Chubu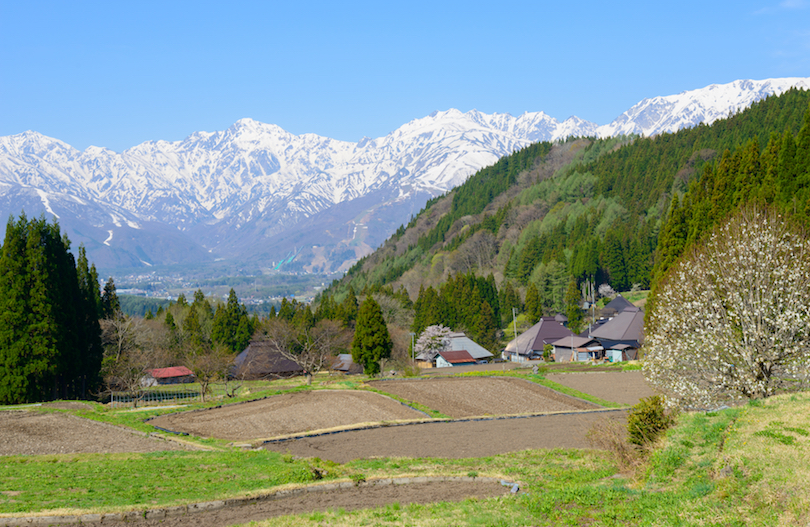 Covering the central region of Honshu, Chubu is home to the largest chain of mountains in the country – the Japan Alps – as well as Mount Fuji, one of the most iconic images and symbols of Japan.
Consequently, there is lots of great hiking to be had in the region. Chubu is undoubtedly the winter sports capital of the country, as both Nagano and Yuzawa have lots of ski resorts for you to check out. Visiting hot springs is also a favorite pastime of visitors and locals in the region. Gero, the Oku-Hida Onsen Villages, and Yamanouchi are all popular to visit, with the latter being home to the famous bathing snow monkeys.
History, too, abounds; the charming town of Shirakawa-go boasts many traditional farmhouses and centuries-old buildings for you to discover, with the surrounding area also featuring the glorious Three Amo Waterfalls and majestic Mount Haku.
Kansai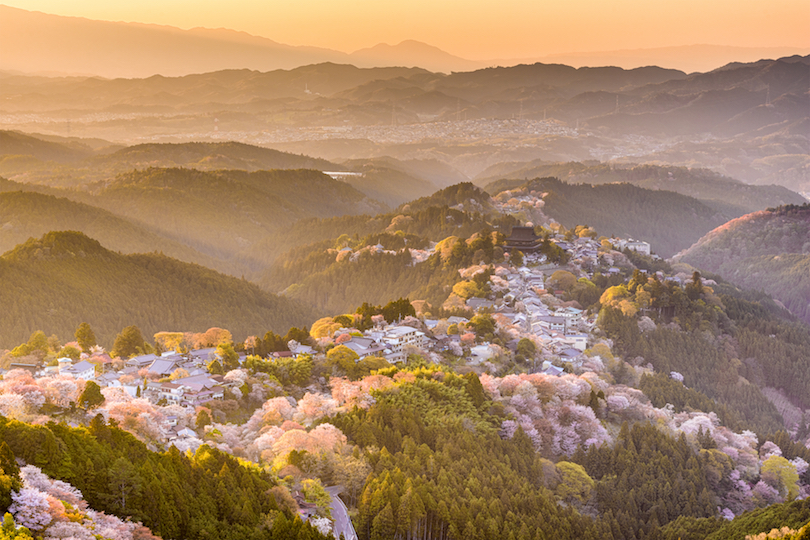 A fascinating region to explore, Kansai is where Japanese civilization all began. It remarkably boasts three of the nation's former capital cities, which all showcase Japan's rich and ancient cultural heritage.
Complete with a stunning array of historical and cultural landmarks in the shape of their many shrines, temples, and palaces, the cities of Asuka, Nara, and Kyoto are all exceptional places to visit. Yet more incredible sights can be seen in the castles at Hikone and Himeji and the wonderful hot springs at Arima Onsen.
While the region also boasts bustling cities such as Osaka and Kobe, Kansai has its fair share of beautiful nature, with Lake Biwa – the largest lake in the country – and Mount Koya both particularly delightful to explore.
Chugoku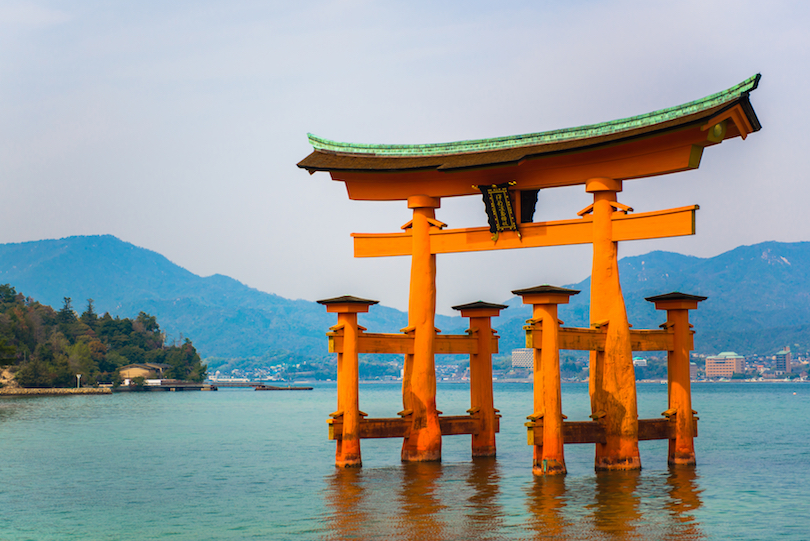 Making up the most southwestern point of Honshu, Chugoku is a mostly rural region. Although it is usually overlooked by visitors to Japan, it does boast an impressive array of castles, gardens, temples, and shrines for you to enjoy, with lots of lovely nature also on show.
The main draw is the city of Hiroshima, home to the Atomic Bomb Memorial Museum and Peace Park and Miyajima island, among other sights. The historic towns of Hagi and Kurashiki are also well worth a visit.
When it comes to nature, Chugoku's landscapes are very diverse; it boasts the only sand dunes in Japan as well as the largest cave and plateau in the country. In addition, Mount Daisen is often considered to be the 'Fuji of the West,' and its gentle slopes make for some excellent hiking.
Shikoku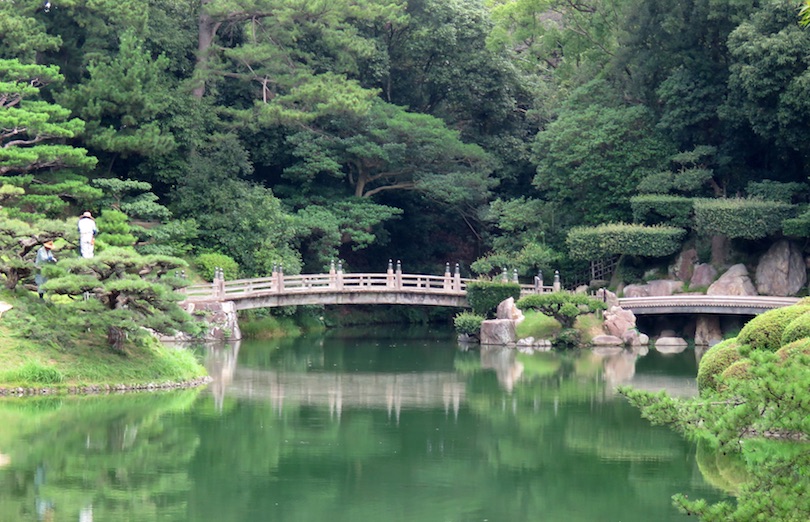 Lying to the south of Honshu, Shikoku is the smallest of Japan's main islands and as it is quite rural in nature. There is a remarkably untouched and unspoiled feel to many of its beautiful landscapes.
The island is mainly known for being home to the 88 Temple Pilgrimage; every year, thousands upon thousands of people hike along its scenic coastline, stopping off at amazing old Buddhist temples as they go.
Shikoku is also home to some pretty castle towns, such as those at Marugame and Matsuyama. Its mountainous interior has lots of great hiking routes for you to check out, while the Shimanto and Yoshino rivers are very popular with adventure seekers, who come here for the exhilarating white water rafting.
Kyushu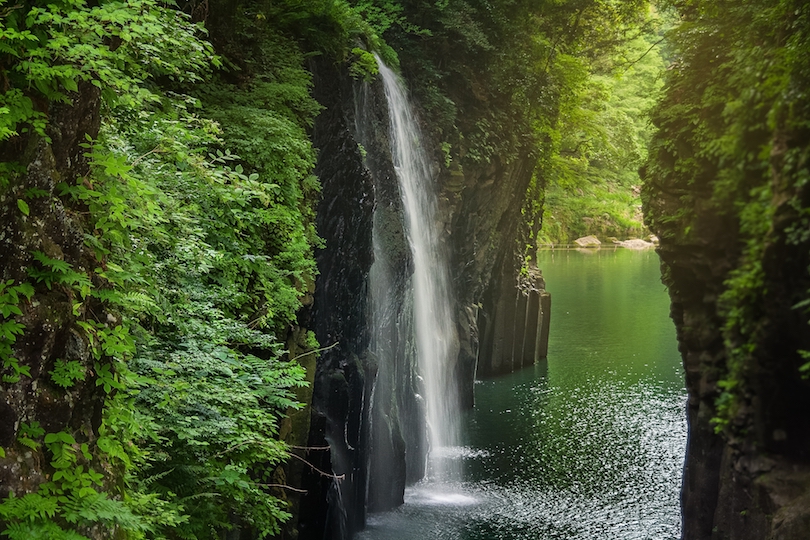 Kyushu is Japan's most southwestern main island. While it is mostly made up of stunning mountains and fertile valleys, the broad, flat plain in the north is home to its two largest cities – Fukuoka and Kitakyushu. While both are worth a visit for their interesting historical sights, museums, and architecture, Kyushu's outstanding beauty is what you really want to see.
Indeed, lots of impressive nature is on show; you can be visiting the world's largest caldera at Aso one day, surfing in the huge waves at Miyazaki the next, and exploring the breathtaking Amakusa chain of islands later in the week.
One of Kyushu's main draws is the famous city of Nagasaki, which was so tragically devastated by the second atomic bomb attack by the US in WWII. Other points of interest are Beppu – a famous hot spring town – and Kumamoto, which has a gorgeous castle for you to explore.
Okinawa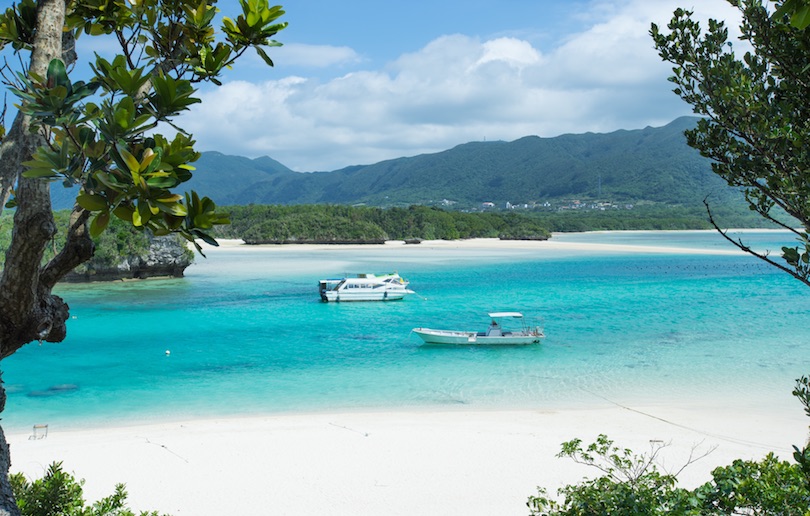 Stretching away towards Taiwan, the magnificent island chain of Okinawa used to be the seat of the independent Ryukyu Kingdom until Japan annexed it in 1879. As such, there is a very different look and feel to its charming towns and villages, with the region having its own cultural identity and customs.
While this certainly makes Okinawa an interesting place to visit, the main reason people come is for its stunning scenery and world-class beaches. Its many islands – both inhabited and uninhabited – really are breathtakingly beautiful. The semi-tropical climate makes it one of the most popular tourist destinations amongst Japanese in the country – it's easy to see why once you see the idyllic nature on offer.
The archipelago is also one of the best places in the world to go scuba diving; the sparkling waters surrounding the islands are full of eye-catching corals and a teeming mass of marine life. In addition to this, there is a whole range of watersports for visitors to enjoy, with sailing, surfing, and fishing all very popular.