Attracting over half of the world's tourists each and every year, Europe is home to some of the most important, impressive and influential cities on Earth. Lying between the Atlantic Ocean, the Mediterranean Sea, and the vast Asian landmass, it relatively small size belies its staggering diversity.
Renowned around the world for their age-old historic sights and fabulous art and architecture, Europe's cities really are a delight to visit. With lots of excellent bars, restaurants, shops, and museums wherever you go, its many stunning sights are perfectly complemented by thriving culinary and nightlife scenes.
As its 44 different countries are all home to a myriad of peoples, languages, and cultures, Europe's cosmopolitan cities all have their own unique flavor and identity. With so much for you to see and do, the only question is where to begin.
Home to almost half of Ireland's population, Dublin is noted for its magnificent history and heritage, as well as its fun and festive nightlife.
Lying on the banks of the River Liffey, the vibrant capital has long attracted people to its shores and now boasts a very multicultural population. Dotted around the city, you can find lots of interesting things to see, with Trinity College and Dublin Castle counting among its most popular attractions.
As it is famed for its nightlife and drinking culture, many people also stop by the Irish Whiskey Museum and the Guinness Storehouse. Going out at night in Temple Bar is a must. In any one of its packed pubs, Dublin's friendly locals are sure to give you a hearty welcome.
Lying just across the Orseund Strait from Malmo in Sweden, Copenhagen's history, heritage, and culture are intricately linked with that of the water all around it.
Over the centuries, its strategic location has seen the sleepy fishing village slowly turn into the cool, sophisticated, and happening city it is today. Its main attraction and most recognizable sight however is still Nyhavn; its seventeenth century waterfront. Lined with colorful townhouses, the canal harbor's lots of historic wooden ships with lively cafes and outdoor terraces dotting its shores. From here, you can take great sightseeing cruises around the scenic canals that lie nearby.
On top of all of this, the city's museums are also noted for their extensive and exquisite collection of Viking artefacts and artworks from around the world. Widely considered to be one of the best places to live in the world, Denmark's capital is just as good to visit and explore.
Set in a scenic spot overlooking the sea, Edinburgh is one of the United Kingdom's most beautiful cities.
Moody and magical in equal measure, its grand Georgian buildings, Gothic churches, and, of course, Edinburgh Castle, sprawl dramatically atop of rocky hills and craggy cliffs. It is this epic landscape that makes it so fascinating to explore, with the lively Royal Mile attracting lots of visitors due to its many cafes, shops, and restaurants.
Long renowned for its contributions to art, literature, philosophy, and science, it is only fitting that the best time to visit Edinburgh is during The Fringe. In August, the world's largest arts and culture festival takes over the city, with lots of amazing comedy, music, and theater shows for you to enjoy.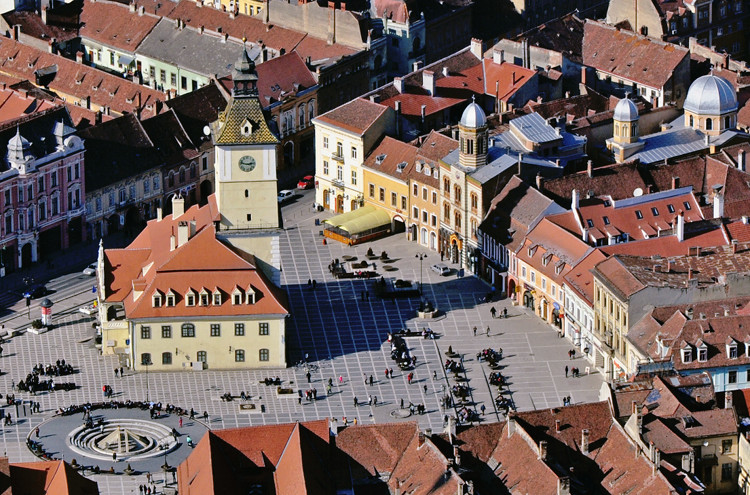 Doru10stefan / Wikipedia
Located in the center of Romania with the picturesque Carpathian Mountains surrounding it, Brasov is one of the prettiest cities in the country.
Wandering around its medieval Old Town really is the highlight of any visit, as Gothic church spires and age-old watchtowers loom above its cobbled streets. Within the walled city, you can also find lots of cute and cozy cafes, atmospheric bars, and traditional restaurants that perfectly complement Brasov's laidback ambiance.
Besides this, lots of delightful hiking trails weave their way from the city through the majestic mountains and wonderful scenery all around it. With epic Transylvanian castles and ski resorts also lying nearby, Brasov is definitely worth visiting if you have the chance.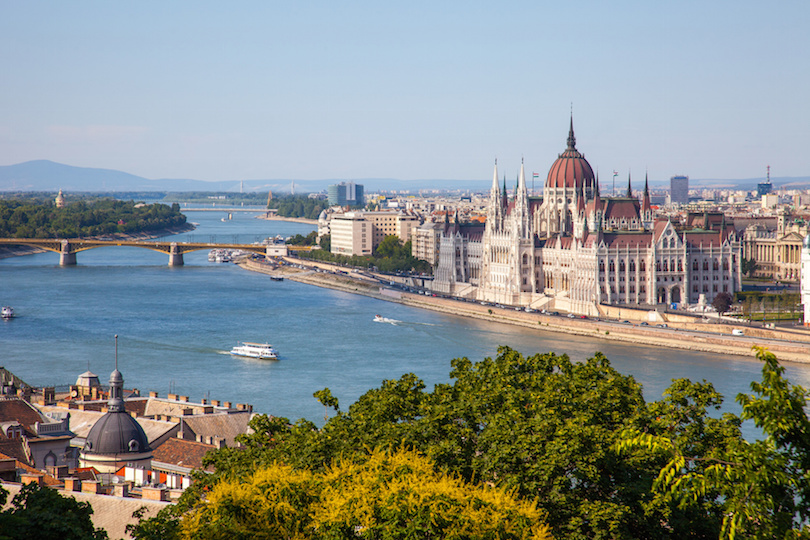 Consisting of the two historic cities of Buda and Pest that lie across the Danube from each other, Hungary's capital is undoubtedly one of Europe's most beautiful cities.
As it was the home of the Hungarian kings of old and the capital of the Austro-Hungarian Empire, lots of majestic buildings and impressive monuments dot its streets. Of these, the Parliament Building is one of its main attractions for its gorgeous Gothic style architecture and colossal size. As the 'spa capital of Europe,' the city also has loads of lovely thermal bathhouses for you to relax in with Szechenyi Baths being the most popular of the lot.
In addition to this, Budapest is known for its unique ruin bars which make for some great nightlife. With so much for you to see and do, it's easy to see why it is such a population destination.
Lies Thru a Lens / Flickr
A very romantic place to visit, the 'Venice of the North' is awash with charming canals that meander their way through its marvelous medieval center.
Exploring the pretty and picturesque cobbled streets is like stepping back in time as you pass grand guild houses and centuries-old churches. Besides checking out its fantastic museums, sampling one of Belgium's famous beers at one of the cafe-strewn squares is also a must.
As hordes of daytrippers visit Bruges every day, it's worth staying overnight to have the city to yourself. Beautifully illuminated, its squares, streets, and churches look even more magical at night.
Accommodation: Where to Stay in Bruges
Located at the confluence of the Danube and Sava rivers, Belgrade's strategic setting has seen it fought over, invaded, and destroyed countless times over its history.
As it was ruled by both the Ottomans and Hapsburgs, and was later Yugoslavia's capital, the city exhibits a wide range of different architectural styles and historical sights. In addition to its large and impressive fortress, there are lots of delightful churches for you to check out with the colossal Temple of Saint Sava being the highlight of the lot. Scattered around town, you can also find a number of pretty parks for you to relax and unwind in while the river banks are for perfect strolling along peacefully.
With a lively cafe culture for you to delve into and lots of nightclubs on offer, Belgrade is justifiably considered to be Southeastern Europe's party capital. All in all, the capital of present-day Serbia certainly is worth stopping by.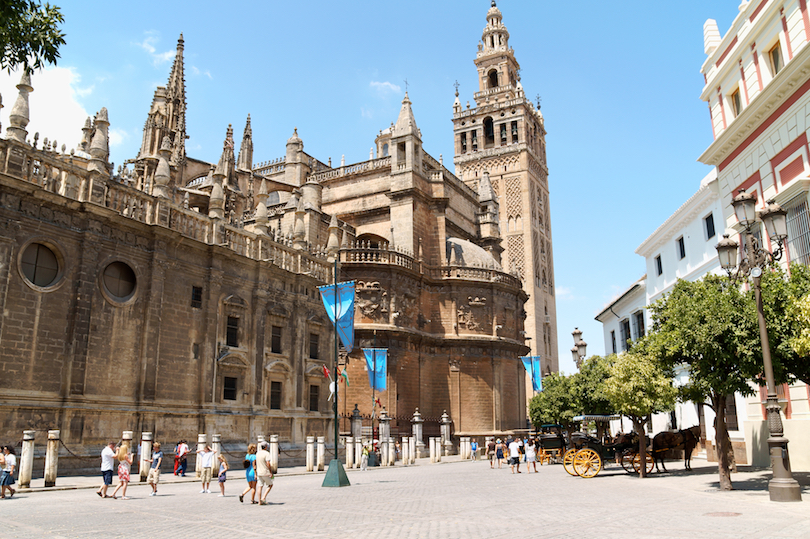 Lying on the banks of the Guadalquivir River in the southwest of Spain, Seville is an incredible place with a rich history, heritage, and culture to explore.
As it was once home to both the Romans and the Moors, Andalucia's capital sports lots of mesmerizing sights that date to different epochs. This is perfectly encapsulated in the Alcazar of Seville which is an elegant palace built by Castilian Christians atop of an old Abbasid Muslim fort.
Despite being steeped in history, the city is a very happening place, with lots of fun and festive flamenco bars for you to check out. The best times of year to visit are during Feria de Abril and Semana Santa, when two of Spain's most eminent festivals take place.
Accommodation: Where to Stay in Seville
Unlike any other place on Earth, everything in the 'City of Canals' shimmers before your eyes, with breathtakingly beautiful art and architecture wherever you look.
Set across 118 small islands, which are linked by over 400 bridges, the city boasts a myriad of charming canals, grand palaces, and epic old churches. A very magical and romantic place, its atmospheric alleys beckon alluringly before you emerge at yet another awe-inspiring landmark. Although it can get very crowded, it is well worth visiting during carnival time when everyone dons elaborate costumes and masks.
One of the world's greatest and most unique cities, Venice needs to be seen to be believed and is one of the main highlights of any trip to Italy.
Accommodation: Where to Stay in Venice
visittallinn.ee / Flickr
Lying on the Gulf of Finland, Estonia's capital Tallinn is an increasingly popular tourist destination, and it is easy to see why.
Exploring its spectacular Old Town really is a delight as within the fairytale-esque walled city you can find lots of amazing historic sights such as the Toompea Castle complex. The city showcases a wide range of different architectural and cultural influences due to its proximity to not only to Scandinavia and Russia but Central Europe too.
Fought over for centuries by larger European powers, the critical Baltic Sea port is now one of the prettiest and most well-preserved cities in the region.
The capital of, and largest city in Sweden, Stockholm is scenically set on 14 islands, with glistening waterways and green spaces wherever you look.
Endearingly called 'beauty on water' by locals, it exhibits a wide range of different architectural styles that encompass both modern and traditional designs. Besides wandering around the old town's charming cobbled streets, it is well worth stopping by some of its many museums. These offer a captivating look into everything from art and Abba to spirits and the Vikings.
A very stylish and trendy place, Stockholm's Scandinavian cool shines through in its sleek and modern bars, shops, and restaurants. With lots of live music and a pounding nightclub scene for you to delve into, Stockholm has it all.
Accommodation: Where to Stay in Stockholm
Having been bombed to the ground during WWII, Warsaw has seen an impressive revival in recent decades. It is now one of the EU's largest and liveliest metropolises.
Lying on the banks of the Vistula River, the city sprawls over a vast area, with lots of pretty green parks interspersed among its grey communist-era blocks. Of particular note is its gorgeous Old Town, which was painstakingly rebuilt after being destroyed. In addition to this, it is well worth visiting the top of the imposing Palace of Culture and Science for its stunning panoramas.
Besides its cheap and cheerful milk bars which are a throwback to Communist times, Warsaw also boasts an increasing number of chic vodka bars and trendy nightclubs. Poland's capital is an increasingly popular tourist destination and it is easy to see why.
Set over seven hills, which tumble down to where the Tagus River meets the Atlantic Ocean, Portugal's capital is a delight to behold. Defined by its hilly landscape, the city is famed for its steep, cobbled streets, on which distinctive yellow trams trundle peacefully along.
While much of Lisbon was leveled in the disastrous earthquake of 1755, it still proudly exhibits lots of exquisite architecture and important landmarks. Of these, Castelo de Sao Jorge is particularly worth visiting as its prominent hilltop position offers up marvellous views of Lisbon down below.
With fun Fado music nights and a plethora of delicious local dishes such as Bacalau to sample, it's no wonder that in recent years, Lisbon has seen a surge in the number of tourists visiting.
Accommodation: Where to Stay in Lisbon
hermenpaca / Flickr
Considered by many to be the birthplace of Western civilization, it is here in Athens that some of the world's most influential philosophers and thinkers once resided.
Renowned figures such as Plato, Aristotle and Socrates hailed from the city-state and in their day would debate and expand on their views in places such as the Agora and Acropolis. Remarkably, both of these sites are still around some 2,500 years or so after they were founded. Indeed, Athens is replete with a staggering array of ancient archaeological sights with history and heritage on show all around you.
Lively yet laidback at the same time, wandering through its cafe-strewn streets is a great way to take in the ambiance with lots of splendid street art wherever you go.
Accommodation: Where to Stay in Athens
Dennis / Flickr
One of the grandest and most elegant cities in Europe, Vienna's impressive imperial legacy really does make for a marvelous sight.
Once the seat of the Hapsburgs and the capital of the Austro-Hungarian Empire, wealth and riches poured into Vienna for centuries. This fueled the building of majestic palaces and parks, monuments, and museums. Many of them are found along the Ringstrasse, which encircles the city center.
Known as the 'City of Music,' Vienna is famed for its composers, and watching a performance in the gorgeous Vienna State Opera makes for an unforgettable experience.
Accommodation: Where to Stay in Vienna
Axel Mauruszat / Wikipedia
Germany's capital of cool, Berlin boasts some of the best and most accepting nightlife around, with lots of pounding bars and trendy clubs for you to try out.
In recent years, the city has changed and evolved at a rapid pace with new buildings springing up wherever you look. This is because lots of empty spaces were left following Berlin's heavy bombing during the Second World War. Interspersed among its grimy, gritty, and graffiti-coated buildings, however, you can still find loads of moving and momentous historic sites, such as the Berlin Wall and Holocaust memorial.
As it is very multicultural, Berlin's culinary and cultural scenes are particularly worthwhile delving into. A very welcoming place, the capital accepts everyone and caters to all interests.
Accommodation: Where to Stay in Berlin
daninho_ibk / Flickr
In the Middle Ages, Dubrovnik was Venice's chief rival; the two city-states jostled for trade, power, and prestige.
Consequently, lots of magnificent buildings and important monuments were erected during this time and the walled city became known as the 'Pearl of the Adriatic'. Due to its former influence, its museums now host astounding collections of art and historical artifacts. As lots of idyllic beaches lie nearby for you to lounge on, any visit can be as relaxing or taxing as you make it.
While it can get inundated with tourists, there is a reason why so many people flock to Dubrovnik. Surrounded by glimmering waters with lots of lovely nature nearby, it is Croatia's prime destination.
Accommodation: Where to Stay in Dubrovnik
8. Saint Petersburg
[SEE MAP]
Lying at the mouth of the Neva River, Russia's second-largest yet arguably most beautiful city is a treat to explore.
Despite only being founded in 1703 by Peter the Great, the former imperial home of the tsars dazzles before your eyes. This is because he sponsored the building of a number of grand cathedrals and resplendent palaces which now lie amidst the city's many canals and waterways. Of its many world-class attractions, however, the Hermitage Museum stands head and shoulders above the rest and should not be missed out on.
As St Petersburg is renowned for its incredible performing arts no visit can ever be complete without watching one of its divine ballets, concerts, or operas.
papalars / Flickr
Blessed with a warm and inviting climate, the sunny seaside city of Barcelona is a very pretty and pleasant place to spend some time.
Steeped in history, Spain's second city sports a staggering array of age-old historic sights, with Roman ruins lying alongside the gorgeous Gothic quarter. Due to its ancient roots, its streets exhibit a myriad of architectural styles, as is best exemplified by Gaudi's masterpiece La Sagrada Familia.
Barcelona's arts and culture scene is just as vibrant. Its fabulous museums and galleries are full of fine artworks by Catalan masters such as Dali and Miro. Besides this, the city is also known for its famous soccer team and notoriously lively nightlife.
Accommodation: Where to Stay in Barcelona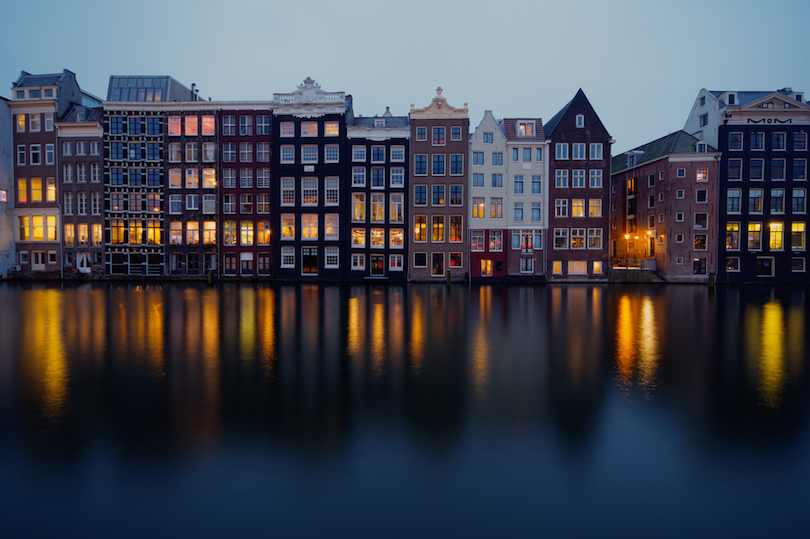 Lennart Tange / Flickr
Renowned for the scenic canals that meander their way through the heart of the city, Amsterdam certainly paints a pretty picture. Add in its many marvelous town houses and atmospheric cobbled streets, and it is easy to see why it makes for such a popular tourist destination.
On top of all its exquisite architecture, the Netherlands' capital also boasts lots of fascinating museums. While the Van Gogh Museum and Rijksmuseum attract lots of visitors with their amazing artworks, just as many head to the Anne Frank Museum for the important look it offers up of the past.
A very tolerant and progressive place, Amsterdam has also long been known for its pounding nightlife. One of the best times of year to visit is on King's Day, when the whole city is coated in orange and everyone takes to the streets to celebrate the monarch's birthday.
Accommodation: Where to Stay in Amsterdam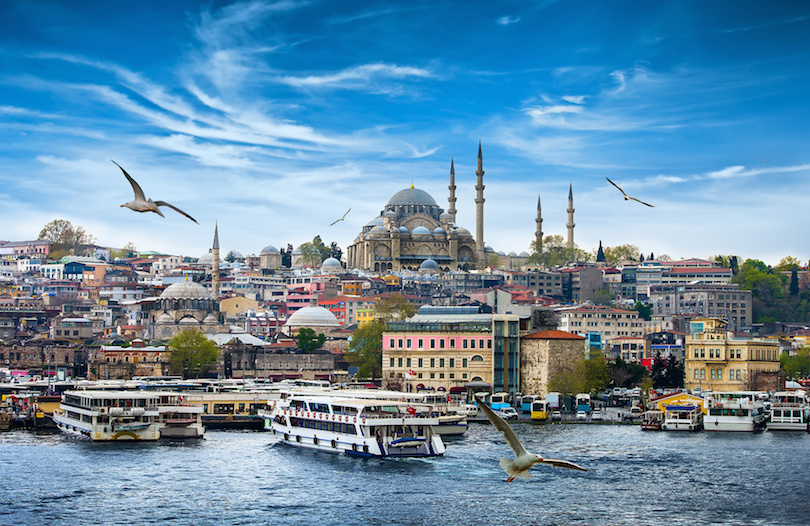 Billed as the place where East meets West, Istanbul straddles the Bosphorus Strait which separates Europe from Asia. Formerly known as both Byzantium and Constantinople, it has long been one of the most important and influential cities in world history.
Due to its strategic location, trade, wealth and people flocked to its streets. As a result of this, majestic monuments such as the gorgeous Hagia Sophia sprung up, showcasing the city's power and prestige. This too can be seen in the abundance of artworks and architectural wonders that can be spied around the center. Nowadays, it is the largest city in the whole of Europe with over fifteen million people to be found within its confines.
To get a taste of old Istanbul, make sure to head to the Grand Bazaar where you'll be greeted with all kinds of intoxicating sights, sounds and smells from the souk.
Accommodation: Where to Stay in Istanbul
One of the most famous and iconic cities in the world, London has long been a trendsetter when it comes to popular culture.
As it has appeared in so many movies, its many landmarks are instantly recognizable with Big Ben just one of its main attractions. The UK's capital has a thriving arts and culture scene for you to delve into with most of its museums being free to the public. Very multicultural, its fabulous diversity is proudly on display wherever you go, as is evidenced by the endless array of brilliant cafes, restaurants, and bars. On top of all this, it also has some of the best shopping in Europe.
Whether it's sport or theater that you are into, or architecture, musicals, and the Royal family, in London there truly is something for everyone to enjoy.
Straddling the banks of the Vistula River, Prague, with its magnificent Old Town, is a mesmerizing place to wander around.
Although now often crowded with tourists, exploring its ancient cobbled streets is a must, with Charles Bridge being one of its main highlights. Other than this, its main sights are the majestic castle and cathedral that are perched dramatically atop a hill overlooking the city.
With some interesting statues and art installations scattered around town, and lots of hearty local cuisine and Czech beers for you to sample, Prague is certainly worth visiting.
Accommodation: Where to Stay in Prague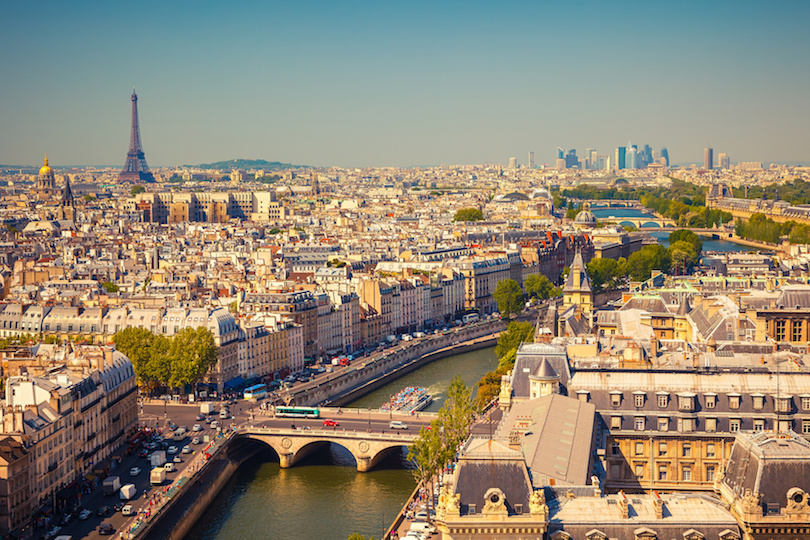 Chic, stylish, and sophisticated, Paris has long been famed for its beauty and is one of the most popular cities to visit in Europe.
The city is full of astounding artworks and architecture, with fantastic statues and sculptures found alongside Art Nouveau and wrought iron masterpieces such as the Eiffel Tower. In the shape of the Louvre it boasts the largest art museum in the whole of the world.
Located on the banks of the Seine, France's cosmopolitan capital is just as well known for its exquisite cuisine as it is its high-end fashion outlets. With so many treasures for you to discover and delight in, Paris is to be savored slowly – just like a fine French wine.
With millennia-old archaeological sites, historic ruins, and iconic landmarks lying around literally every corner, Rome is the gift that keeps on giving.
Once the center of one of the world's greatest civilizations ever, the city remarkably has over 3,000 years of history for you to delve into. Of its many monuments, the Colosseum is arguably its most famous and impressive. Venture into the Vatican Museums and you risk never leaving, such is the abundance of incredible artworks, paintings, and sculptures on show.
Although it is steeped in history, Italy's capital is a happening place, with busy bars and restaurants wherever you go. One of the most romantic and rewarding places to explore, for many 'the Eternal City' is without equal and is the best of what Europe has to offer.
Accommodation: Where to Stay in Rome
Map of the Best Cities to Visit in Europe
© OpenStreetMap © MapTiler © Touropia