Not only the largest continent on Earth but the most populous too, Asia is home to some of the most astounding and alluring cities in the world. The sheer variety and diversity means that each city has its own unique look, feel, and identity, with something new to discover wherever you go.
While some are renowned for their fantastic culinary scenes and pounding nightlife, others boast breathtaking historical sights and cultural landmarks. Their settings vary too: some are set on beautiful bays while others are perched amongst the mountains or nestled away in arid deserts.
Home to millions of people who speak unique languages and showcase rich cultures and religious beliefs, Asia's many cities are delightfully different from one other. As such, there really is somewhere for every type of traveler to enjoy.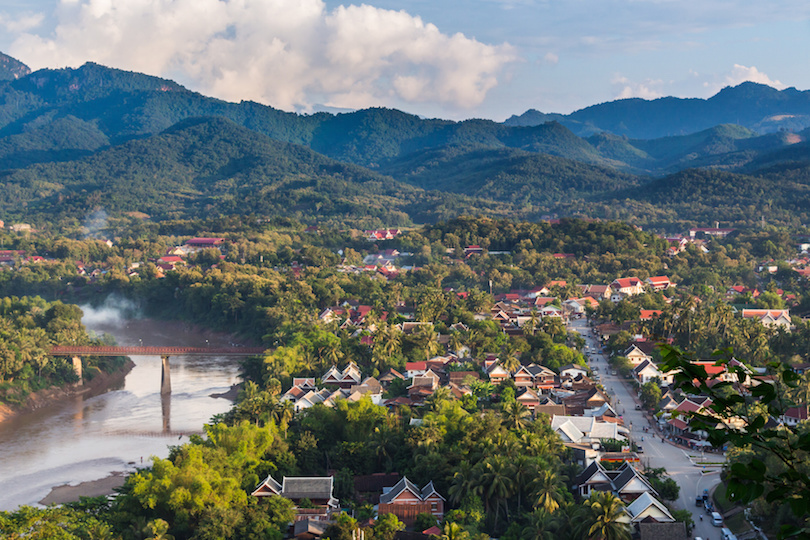 Lying in the north of Laos at the point where the Mekong and Nam Khan rivers join, Luang Prabang is certainly set in a scenic spot. Surrounded by mountains, rainforest, and waterfalls, it has lots of incredible kayak trips, river cruises, and treks for you to enjoy.
Accommodation: Where to Stay in Luang Prabang
While its natural wonders are a treat to explore, the small city also boasts a rich cultural, and religious heritage. Home to a number of important Buddhist temples and monasteries, its name in Lao actually means 'Royal Buddha Image.' Long ruled by France, the city also has some lovely old villas that date back to colonial times.
Offering up an enchanting mix of history, nature, and culture, Luang Prabang is well worth checking out if you have the chance.
Steeped in history, Bukhara is a magical place to visit, with mausoleums, madrassas, mosques, and minarets wherever you look. Located on the old Silk Road, the city has long welcomed travelers and traders, scholars, and scientists to its ancient streets.
Set amid the dry and arid confines of the Kyzyl Kum desert, the 'City of Museums' is home to an astounding array of historic buildings that date back centuries. The architecture is magnificent, and losing yourself in the atmospheric old town is the best way to see its many sights.
The ancient city still hums with life, however, and while wandering around town, you'll come across lots of market stalls selling amazing local handicrafts. With so much for you to see and do, Bukhara really is the highlight of any trip to Uzbekistan.
The commercial capital of India, the port city of Mumbai is one of the most populous metropolises in the world. As such, everyone and everything can be found within its sprawling confines.
Located on the west coast, Bombay, as it was once known, is a fast, frenetic, yet fun place to explore. In many ways, the city defies definition: it is not only home to the glitzy world of Bollywood but pervasive poverty in its endless slums.
While its crowded streets can be somewhat suffocating, Mumbai boasts some absolutely stunning colonial-era architecture, centuries-old temples, and marvelous monuments. With a fantastic culinary scene and pounding nightlife for you to delve into, Mumbai is well worth persevering with.
anykeyh / Flickr
One of the most densely populated cities in the world, the Philippines' chaotic capital can be a bit hard to fall in love with at first sight. It is well worth persevering, however, as its towering skyscrapers and traffic-filled streets hide away lots of wonderful and unique places.
Founded by the Spanish back in 1571, the city is set on the shores of Manila Bay, with Pasig River running through it. Old and new seamlessly mix together in Manila as modern shopping malls lie alongside colonial-era churches and cathedrals.
Full of trendy bars, artisan markets, and avant-garde art galleries with some great nightlife also on offer, the 'Pearl of the Orient' is certainly one of Asia's greatest megacities.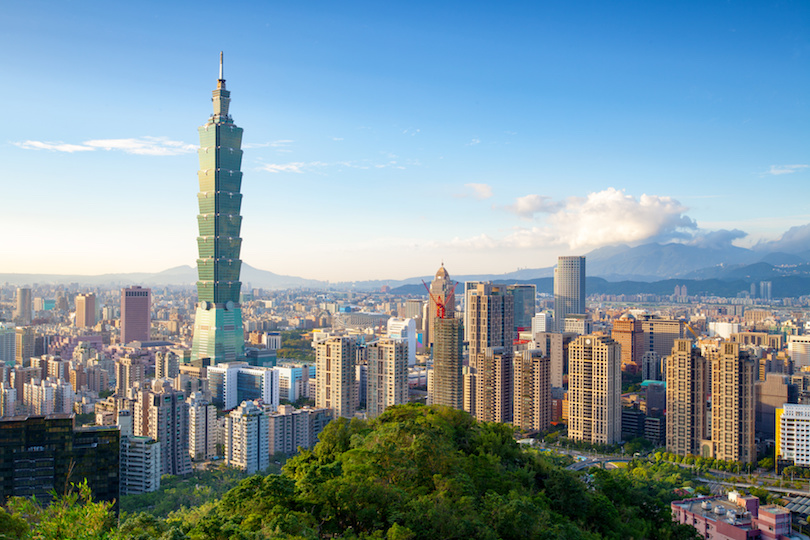 Located in the north of Taiwan, the island nation's capital of Taipei is a fascinating place to visit. This is because the city boasts a rich and unique cultural heritage, with American, Japanese, and Southeast Asian influences all on show.

As such, you'll find Taoist temples lying next to Japanese-era mansions, bustling markets, and immense skyscrapers. Of its many museums, the National Palace Museum is particularly worth visiting for the insight it offers up on the island's history and culture.
Besides its many sites of interest and thriving arts and culture scene, Taipei also has lots of fabulous shops, restaurants, and bars for you to try out. With lots of entertainment options also on offer, Taiwan's capital really does have it all.
Although it is famous for being home to the world-renowned Army of Terracotta Warriors, Xi'an in the north of China actually has much, much more to it. Boasting more than 3,000 years of history, the city has a staggering array of archaeological and cultural sights for you to delve into.
Not only the capital of 13 different Chinese dynasties, it was also once the terminus of the Silk Road. As such, trade, wealth, and people from all different walks of life poured into the city, with each epoch and generation leaving its mark on Xi'an.
With incredible tombs and pagodas alongside Ming-era city walls and the magical Muslim Quarter, this marvelous city is a delight explore.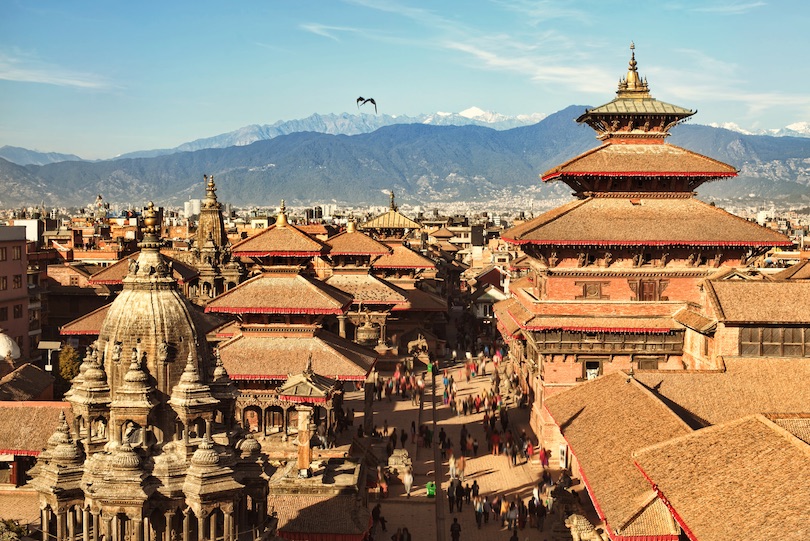 Stretching as far as the eye can see, Kathmandu fills the valley in which it lies with its colorful and chaotic sprawl. Known as the 'City of Temples,' Nepal's capital certainly has a wide array of centuries-old historical sights and cultural landmarks for you to check out.
Durbar Square, for instance, has over 50 beautiful temples, while Hanuman Dhoka has lots of magnificent palaces and courtyards for you to enjoy. While history is all around you, the country's rich cultural heritage lives on in the vibrant religious festivals that regularly take place.
The largest city in Nepal, Kathmandu is an exhilarating but equally exhausting place. Visiting is a must, however, before heading on to the majestic mountains and towering peaks of the Himalayas.
ND Strupler / Flickr
Once known as the 'Paris of the East,' Cambodia's capital Phnom Penh is slowly re-emerging and reawakening after decades of colonialism, war, and revolution.
Lying on the banks of the Bassac, Mekong, and Tonle Sap rivers, the bustling city boasts the breathtaking Royal Palace, as well as a number of grand boulevards and French colonial buildings. Many of its historic sights, however, are sadly related to the tragic events that took place in the country in the '70s.
With lots of cozy cafes, atmospheric bars, and fantastic restaurants, Phnom Penh is slowly putting its past behind it and once again turning into a popular tourist destination.
Located in the north of Thailand on the banks of the Ping River, Chiang Mai has long attracted traders and travelers to its shores.
Accommodation: Where to Stay in Chiang Mai
Once the capital of the Lan Na Kingdom, its historic center is protected and surrounded by ancient city walls. Enclosed within them, you can find amazing temples, pagodas, stupas, and museums, with Wat Phra Singh being its most famous attraction. While the city has a lovely laidback feel to it, its marvelous night bazaar bustles with life and is not to be missed out on.
Surrounded by lush rainforests and picturesque countryside, with pretty mountains not too far away, Chiang Mai is a great alternative or addition to Bangkok's busy streets.
Fought over, destroyed, and rebuilt numerous times over the millennia, Jerusalem really is unlike anywhere else on Earth. This is because it is home to some of Christianity, Islam, and Judaism's holiest sites.
Within the Old City walls, you can find not only the Western Wall but the Dome of the Rock and the Church of the Holy Sepulchre. History really is on show wherever you look, and its ancient streets teem with pilgrims who have come to pay their respects. Each of its quarters has its own unique identity, and getting lost in their warren-like streets is all part of what makes Jerusalem so magical.
While its many archaeological sites are captivating to visit, the city also has some brilliant art galleries and museums for you to enjoy. Divided between Israel and Palestine, Jerusalem certainly has lots of different and equally delightful sides to it.
Greg Hayter / Flickr
The second-largest city in the country, Vietnam's capital Hanoi exhibits a fascinating mix of Chinese, French, and Vietnamese influences. As such, splendid colonial-era buildings can be spied alongside ancient temples and pagodas, some of which date back a thousand years or more.
Accommodation: Where to Stay in Hanoi
Impressive historical sights are never far away in Hanoi. Ho Chi Minh Mausoleum and One-Pillar Pagoda count among its most popular attractions. The city also hosts a number of excellent museums that offer interesting looks at the country's history, heritage, and culture.
While Hanoi's scooter-filled streets can be quite loud and chaotic, peace and tranquillity can be found in any one of its cute and charming cafes and restaurants. With lots of lively street markets, Vietnam's capital is a great place to pick up some local handicrafts and souvenirs.
Calvin YC / Flickr
Widely reputed to be the most beautiful city in Japan, Kyoto is a treat to visit. The nation's capital for over a thousand years, it sports lots of incredible historical sights and cultural landmarks.
Dotted about its ancient streets, you'll find wonderful palaces and idyllic gardens, with 2,000 Shinto shrines and Buddhist temples to check out. Of these, the Imperial Palace, Kinkakuji Temple, and Ryoanji Temple are the most impressive.
In addition to this, its historic district of Gion is also well worth exploring. It is here that you can find lots of geishas and traditional inns. While Kyoto is lovely to visit at any time of year, it is particularly magical when the cherry blossoms are in bloom.
Lying in the northeast of the country, 'the Pink City' – as it is known – is one of India's most popular tourist destinations, and with good reason.
Although it is primarily known for the massive and majestic Amber Fort, the city boasts a whole host of beautiful palaces, temples, and monuments. Of these, Jantar Mantar and the City Palace are the undoubted highlights on show.
The capital of Rajasthan state, Jaipur is colorful and chaotic in equal measure; this is what makes it so fun to explore. With rickshaws whizzing past you and gorgeous rose-colored buildings wherever you look, Jaipur serves as a wonderful introduction to India's many riches.
One of the largest, most populous, and most important cities in not just China but the world, Shanghai has something for everyone to enjoy.
Lying at the point where the Yangtze Estuary joins the East China Sea, the city's skyline is dominated by a myriad of skyscrapers. Hidden away among them though are an astounding array of architectural styles, with Buddhist temples on display alongside Art Deco edifices.
Accommodation: Where to Stay in Shanghai
Renowned for its fabulous culinary scene and pulsating nightlife, it is also one of the best places to go shopping in the world. With a thriving arts and culture scene, Shanghai, with its infinite possibilities, is one of Asia's must-visit cities.
11. Ho Chi Minh City
[SEE MAP]
Dennis Jarvis / Flickr
The cultural and commercial capital of the country, Ho Chi Minh City is Vietnam's largest city. Formerly known as Saigon, it is very different from Hanoi in terms of identity and outlook.
Buzzing with life, the city is a fun yet frenetic place to explore, with something going on at every hour of the day. With so many different sides to it, Ho Chi Minh City caters to all budgets and preferences, whether that's in terms of dining and accommodation, shopping, or entertainment.
Historical and religious sites also abound, as colonial-era buildings lie beside magnificent museums, age-old pagodas, and modern malls.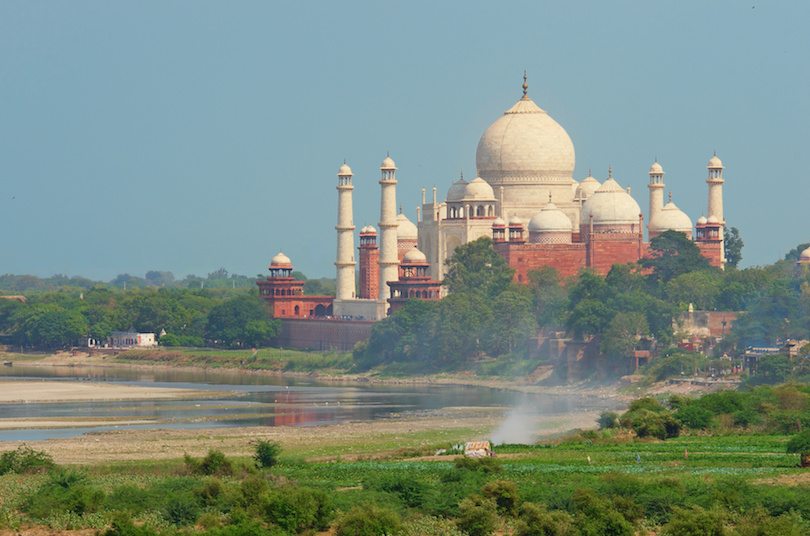 Located in the north Indian state of Uttar Pradesh, Agra is known for one thing and one thing only – the Taj Mahal.
Built by the Mughal emperor in 1658, the mausoleum certainly makes for a majestic sight and is one of the most popular tourist attractions in India.
Besides its gorgeous white marble features, Agra is also home to lots of pretty temples, gardens, and tombs, with its fantastic fort being its other main highlight. In addition to this, many people combine their visit to Agra with a stop at Fatehpur Sikri – a walled city and imperial palace that lies nearby.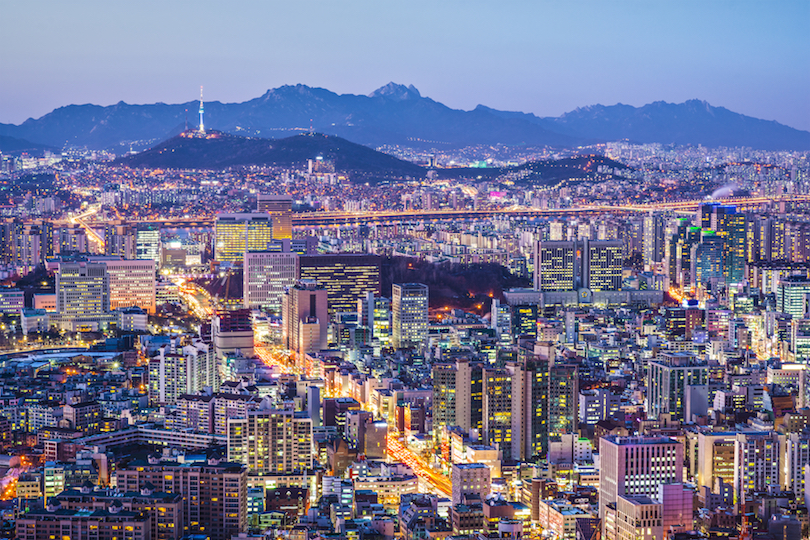 A sprawling metropolis, Seoul is home to almost half of South Korea's population. As such, it bustles with life as people throng about its massive shopping malls and lively night markets.
While it appears to be very modern at first sight, pockets of historic sights remain here and there. Chandeok-gung Palace, for instance, is definitely worth visiting, as are its numerous temples and brilliant museums. Nature, too, is never far away, as many magnificent mountains lie nearby in Namsan and Bukhansan national parks.
Renowned for its cuisine, Seoul also boasts lots of excellent restaurants and street markets for you to try out. With culture, cuisine, history, and nature all on offer, South Korea's capital has it all.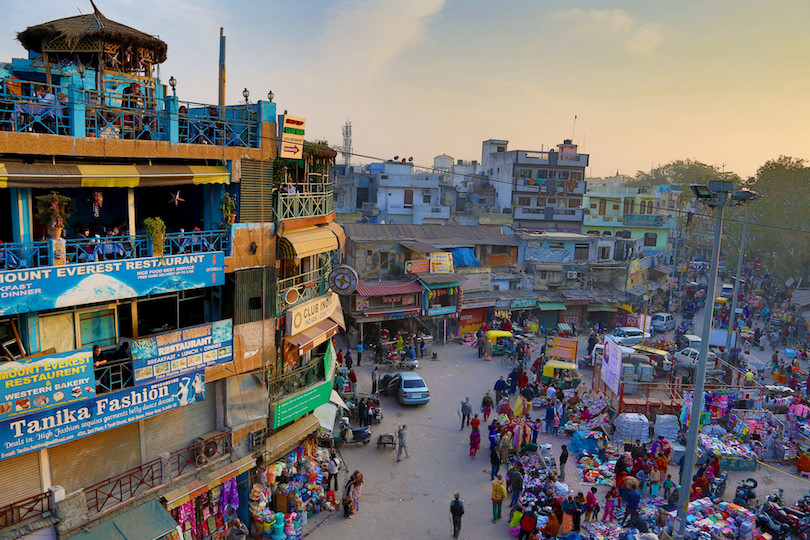 Andrzej Wrotek / Flickr
Home to an endless array of different sights, sounds, and smells, India's bustling capital of Delhi threatens at times to overwhelm the senses.
Exploring its hectic streets is an infuriating but intoxicating experience as you pass colorful markets and tantalizing street food stalls. With impressive shrines, temples, tombs, and mosques wherever you look, history, culture, and tradition are all around you. Of its many sights, the imposing Red Fort is the highlight.
Despite being a noisy, chaotic, and polluted place, Delhi is one of the country's undisputed gems. Visiting is simply a must when in India.
Very multicultural in nature, Malaysia's capital of Kuala Lumpur is a mesmerizing melting pot of Malay, Chinese, and Indian influences. It is these diverse communities that have so profoundly impacted the city's look, feel, and identity.
Accommodation: Where to Stay in Kuala Lumpur
Consequently, visitors will find majestic minarets and mosques, alongside ancient temples and the massive Petronas Towers – the city's defining feature. Gigantic shopping malls are also on offer, as well as a thriving arts and culture scene.
Its multicultural make-up has also blessed Kuala Lumpur with lots of delicious cuisines, so no visit can be complete without sampling some of its brilliant street food.
One of the largest and oldest cities on Earth, Beijing teems with astounding historic sights and cultural landmarks that date back centuries – if not millennia. While the Forbidden City and Summer Palace count among its most famous sites, the city has much, much more going for it.
As it was the capital of three imperial dynasties, the city is dotted with splendid temples and parks. Theaters, museums, and art galleries also abound, while the Great Wall of China – one of the nation's must-see sights – lies nearby.
The capital of present-day China, Beijing is a fascinating place with lots of exquisite art, culture, and cuisine for you to delve into.
Lying at the center of the world's most populous metropolitan area, Japan's futuristic capital is an exhilarating place to explore.
Renowned for its skyscraper-filled skyline and embracing cutting-edge technology, the neon-lit city stretches away endlessly before you. Interspersed among its towering blocks are awe-inspiring temples and museums that proudly showcase Japan's rich heritage and history.
Accommodation: Where to Stay in Tokyo
Whether you're into cuisine and calligraphy or cherry blossoms and consumer products, Tokyo certainly has something for everyone to enjoy. Creative, innovative, and quirky in equal measure, the massive metropolis is not to be missed out on when in Japan.
Rising from amid the desert, Dubai's epic skyline is a testament to humankind's creativity and engineering prowess. Transformed by oil money, the once-sleepy seaside settlement is not only one of the commercial and cultural capitals of the United Arab Emirates, but the Middle East as well.
Very cosmopolitan, Dubai constantly pushes the boundaries of what is possible. As such, it is home to the Burj Khalifa (the world's tallest building) and the human-made Palm Islands.
In addition to this, it is also a shopper's dream, while its culinary and nightlife scenes are just as fun and fresh in terms of what they offer. History and heritage are also never far away, and the endless sands of the Arabian Desert are just begging to be explored.
Lying at the southern tip of the Malay Peninsula, the city-state of Singapore is a very compact, convenient, and cool place to visit.
One of the most densely populated cities in the world, it is home to lots of skyscrapers, modern shopping malls, and bustling neighborhoods. There is a surprising amount of nature however, with the beautiful Botanic Gardens being particularly delightful to relax in.
Accommodation: Where to Stay in Singapore
As it is very multicultural, the city's Chinese, Malay, and Indian influences can be seen wherever you go. Singaporeans are obsessed with food, and the many eateries, restaurants, and street food stands all serve up lots of local delicacies.
Proudly proclaiming itself to be 'Asia's World City,' Hong Kong is certainly very different and distinct from the mainland. This is because the harbor city was formerly a British colony and was only returned to China in 1997.
Accommodation: Where to Stay in Hong Kong
Attractive to both businesses and tourists alike, it sports many excellent restaurants, bars, and shops, with historic and cultural sights also on offer. In addition to this, the city is home to Disneyland and Ocean Park, both of which are very popular with families.
Remarkably, much of Hong Kong is actually made up of mountains and parks, with Victoria Park boasting incredible views of both the city's iconic skyline and Victoria Harbor. The perfect mix of culture, nature, and entertainment, Hong Kong is one of the world's greatest cities.
Kumaravel / Flickr
Colorful and chaotic, Bangkok is the cultural, commercial, and spiritual heart of Thailand. The nation's capital is also home to some of the friendliest and most welcoming people in the world; this is, in part, what makes it so alluring.
Accommodation: Where to Stay in Bangkok
Lying on the banks of the Chao Phraya River, the vast city has lots of different sides to it. You can find ancient temples and palaces sitting alongside lively street markets and a pulsating nightlife scene. On top of all of this, it also boasts one of the best culinary scenes on the planet.
Rapidly modernizing yet still full of age-old traditions and customs, Bangkok is the best of what the 'Land of Smiles' has to offer up.
Map of the Best Cities to Visit in Asia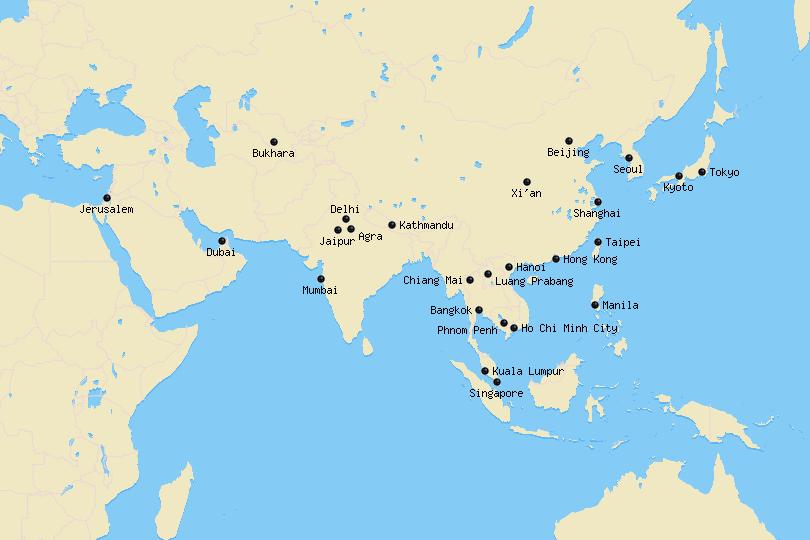 © OpenStreetMap © MapTiler © Touropia