Appropriately known as the Bay State, Massachusetts borders both the Atlantic Ocean and the Gulf of Maine with countless incredible beaches lining its long, indented coastline. While Cape Cod and Martha's Vineyard have long been popular vacation spots, pretty and pristine swathes of sand can be found up and down its scenic shores.
Dominating its almost 200 miles of coastline are the three big bays of Buzzards, Cape Cod and Massachusetts. While some of their beaches are serene and secluded, others hum with life as holidaymakers pack their sands and swim or surf along the shore.
With lonely lighthouses, charming towns and all kinds of breathtaking landscapes lying about them, the best beaches in Massachusetts really are a treat to visit.
17. Singing Beach, Manchester-by-the-Sea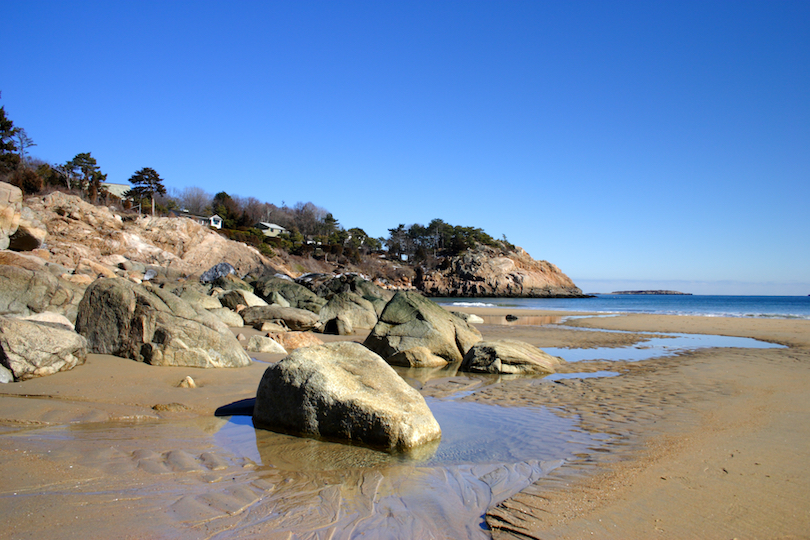 So named due to the distinctive sound it sometimes makes when you step on it, Singing Beach is set just south of Manchester-by-the-Sea. As well as this intriguing and as yet unexplained phenomenon, it boasts some beautiful sands, scenery and views.
Lying alongside the Atlantic Ocean, it forms a near-perfect crescent with numerous isles and rocky outcrops to be spotted offshore. Very calm and quiet for the most part, it attracts loads of sunbathers and swimmers in the summer months when a small snack stand also opens up.
After having delighted in its squeaky-sounding sand and snapped some photos of the dramatic rocks at either end, make sure to leave time for exploring the quaint New England town itself.
16. Coast Guard Beach, Eastham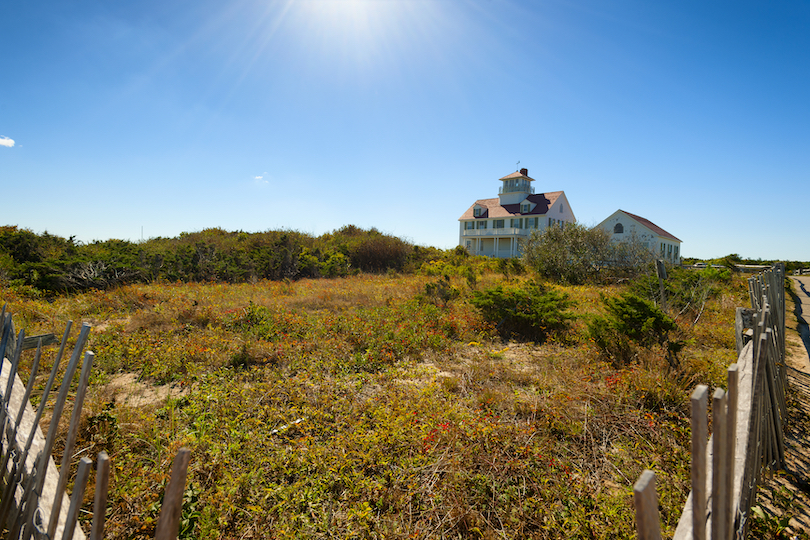 As it is regularly ranked among the best beaches in the country, Coast Guard Beach really is a must-visit when in Massachusetts. Protected as part of the Cape Cod National Seashore, its pristine sands lie just a five-minute drive from the small town of Eastham.
Surrounded by both vast marshes and rolling dunes, its wide, flat sands occupy the ocean side of the Cape. Hugely popular with locals and tourists alike, it is the perfect spot to sunbathe, swim and surf with others instead opting for boogie-boarding and volleyball.
In addition to taking in all its stunning scenery, you can also sometimes spot seals playing about in the surf and seabirds flying overhead. There are also some amazing old lighthouses and a lifeguard museum to see not far from the beach.
15. South Beach, Martha's Vineyard
Just outside of Edgartown on the eastern side of Martha's Vineyard you can find the sweeping sands and sizeable swells of South Beach. While some sections are often quite busy and crowded, there is more than enough sand to go around if you don't mind walking a bit further along.
Stretching endlessly into the distance, the idyllic beach lies along the south side of the isle, looking out over the Atlantic. Ideal for lounging on lazily, its inviting sands mainly attract a younger crowd. Families with small ones usually stay away due to the rough waves.
As the beach drops away quite quickly, some fantastic boogie-boarding, surfing and kitesurfing can be had atop its fierce rips and swells. Thankfully, lots of lifeguards are normally on duty at South Beach during the busy summertime.
14. Good Harbor Beach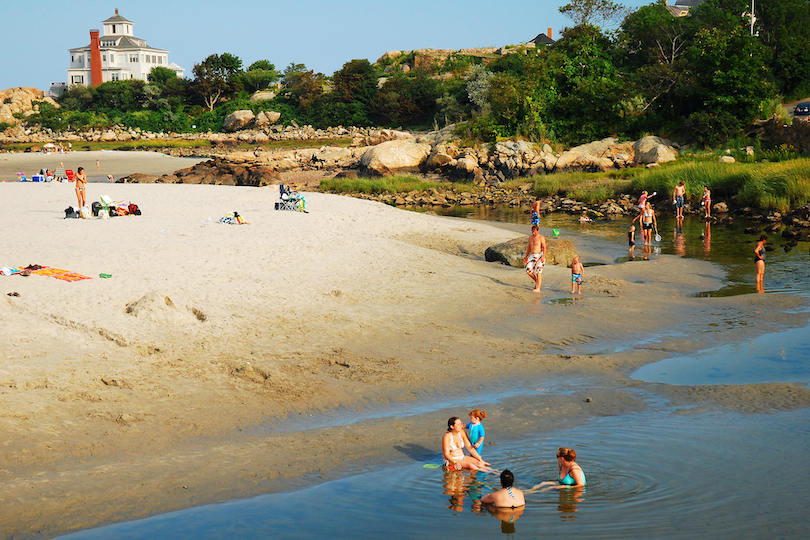 Very peaceful and picturesque, the gorgeous Good Harbor Beach can be found in Gloucester which is remarkably the oldest seaport in America. As its name indicates, its soft sands are protected from the endless onslaught of the Atlantic by the rocky headlands and islands around it.
Thanks to this, some splendid swimming and paddling can be enjoyed in the sea with a small creek and wooden boardwalk also traversing its white sands. At low tide, you can walk out and explore the nearby Salt Island or search for shells and crabs in its tidal pools and marshes.
While topping up your tan, you can drink in the divine views of the cliff top mansions, rock formations and offshore islands bordering the beach.
13. Spectacle Island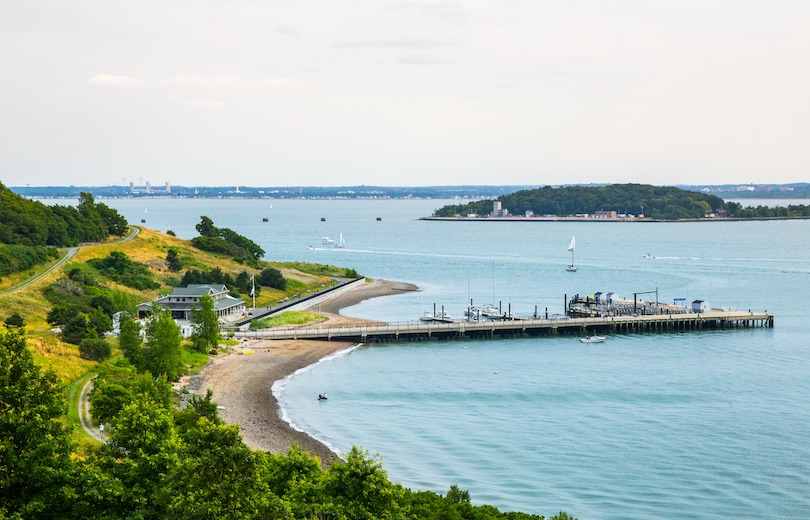 Although it lies only twenty minutes from downtown, Spectacle Island feels a world away from the hustle and bustle of central Boston. Lining the lush green isle are a couple of sandy beaches for day-trippers to bask on with a cafe, visitor centre and marina also on offer.
Only reachable by ferry, its scenic shores are located in the humongous Boston Harbor not far from several other islands of varying sizes. From atop its forested hill, you can enjoy striking views of the city's sparkling skyline and the shimmering waters of the bay before it.
Asides from walking along its nature trails, visitors can relax and unwind on its beaches, swim in its shallow waters and picnic up on the hillside.
12. Nantasket Beach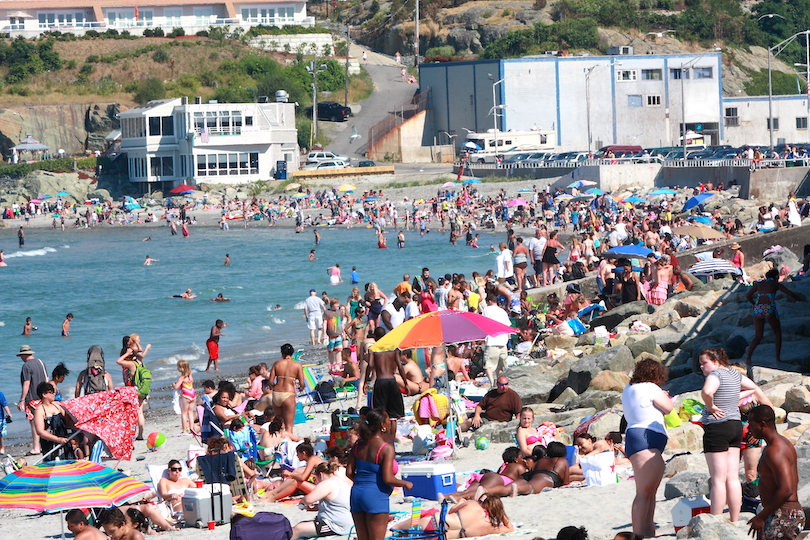 Not far away is another sublime stretch of sand that is well worth checking out when you're in the area. Lying almost at the entrance to the Massachusetts Bay, Nantasket Beach curves its way gently alongside the Atlantic in the tiny town of Hull.
In total, the long, narrow, light grey beach reaches 3.5 miles in length and runs along the east side of the town's peninsula. As its cold, crystal-clear waters are ideal for swimming and body-surfing and the views on offer are so spectacular, it can get quite crowded in summer.
On top of sunbathing and splashing about in the ocean, visitors can play volleyball and explore its tidal pools at low tide.
11. Head of the Meadow Beach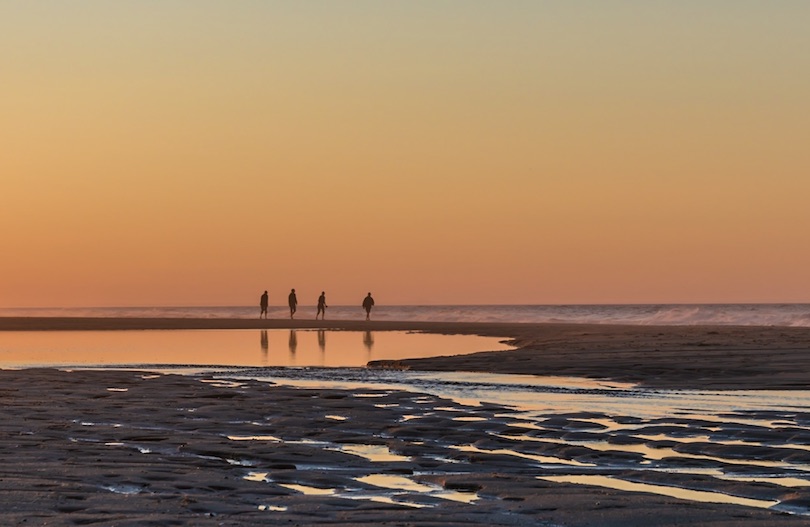 Another pristine and picture-perfect spot to hit up is the magnificent Head of the Meadow Beach in Cape Cod. Set just outside of Truro, it is surrounded by swathes of swaying seagrass and ginormous dunes with its fine white sands facing the Atlantic.
Much calmer and quieter than Coast Guard Beach on the Cape, it is a lovely, laid back place to while away the day. Besides sunbathing and swimming, you can stroll about its sands, explore the dunes and sometimes even spot seals, sharks and whales offshore.
Plenty of parking spaces and public bathrooms also make it convenient to visit while lifeguards are on duty in summer. As it is part of the Cape Cod National Seashore, there is also some great hiking and cycling to be had in the area.
10. Race Point Beach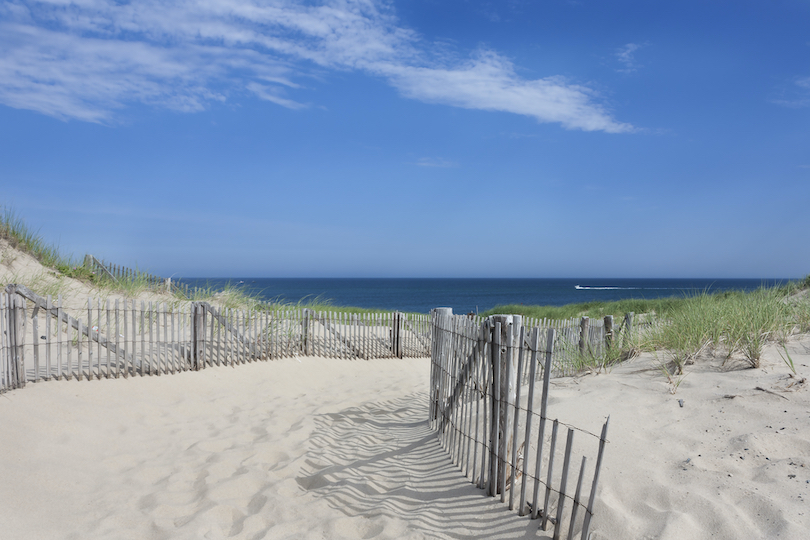 Nestled at the northern tip of Cape Cod is Provincetown's ravishing Race Point Beach. Often listed amongst the best beaches in the States, its vast strip of shimmering shoreline certainly makes for a spectacular sight.
Despite its undoubted beauty and wide, open sands, not too many visitors actually venture up to the Long Point Peninsula. Consequently, you can often explore and enjoy its superb sands, shallows and dunes with barely another soul in sight.
While its exposed waters are routinely quite rough, you can splash about and swim most of the time or paddle about in its plentiful pools. Only adding to the area's appeal are the lonely lighthouses and charming historic cottages and shacks that line the wind-swept beach.
9. Kalmus Beach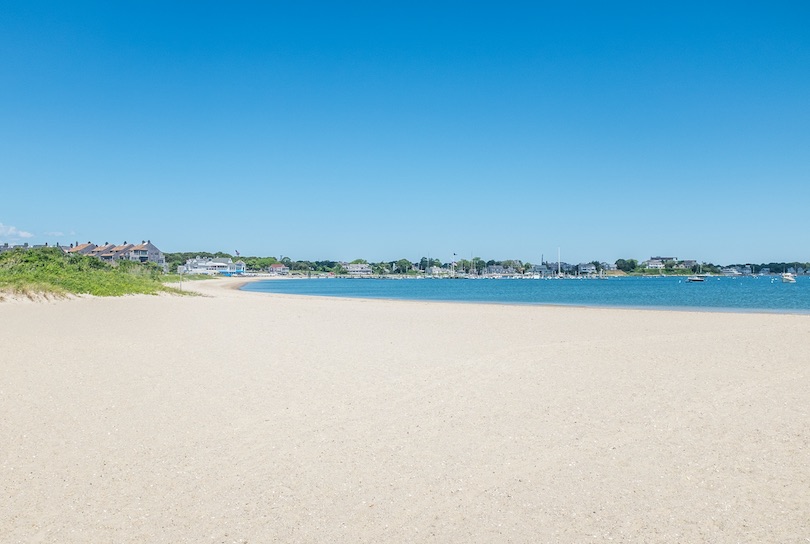 A very sought-after spot to go windsurfing, the incredible Kalmus Beach can be found tucked away along the south coast of Cape Cod. Due to its convenient location in between Hyannis Harbor and Lewis Bay, hordes of people head here in summer.
While its sheltered bayside is perfect for swimming, bodyboarders, windsurfers and kitesurfers all brave the oceanside's choppy waters. Further out, you can also sail about the Nantucket Sound with numerous marinas and yacht clubs dotted up and down the coast.
Although some parts are strewn with seaweed and seashells, the beach has more than enough space for you to lay down a towel and soak up some sun. Just a stone's throw away are some snack bars should you get hungry or thirsty at any point.
8. Mayflower Beach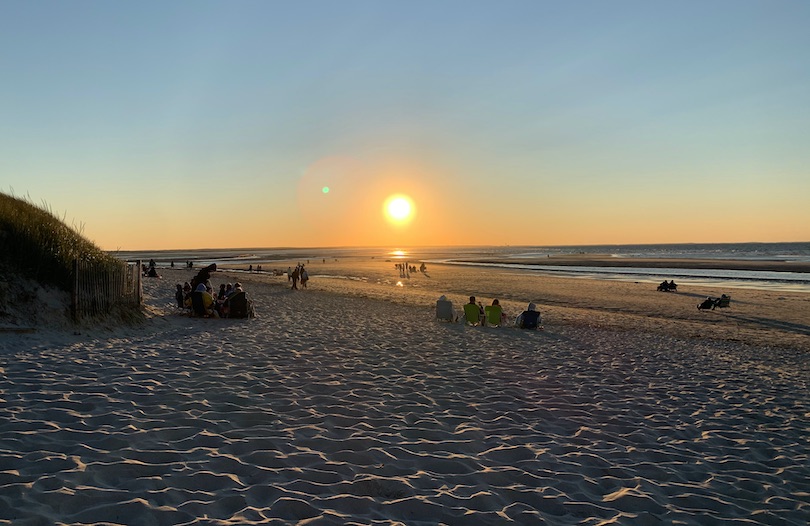 Almost directly opposite Kalmus Beach along Cape Cod Bay, you can find the absolutely beautiful Mayflower Beach. As well as calm waters, stunning scenery and divine views, it boasts all kinds of epic outdoor activities and useful amenities.
Actually named for the Pilgrims' famous ship, the broad beach makes up part of the mid-Cape town of Dennis. At low tide, the bay's waters retreat and unveil expansive tidal flats, pretty pools and lots of low-lying sandbars.
Aside from exploring its sands and snapping pictures of the sun glinting off the bay, you can picnic, play and look for periwinkles. Due to its scenic splendor, Mayflower Beach can get quite crowded during the high season with queues forming at its showers and snack bar.
7. Madaket Beach, Nantucket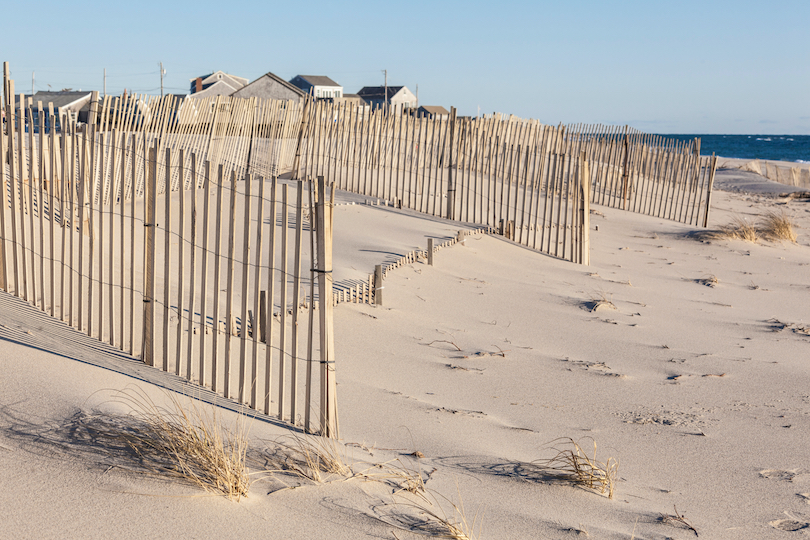 A treat to lounge on lazily, the marvelous Madaket Beach lies right at the southwestern end of the isolated and idyllic isle of Nantucket. Particularly known for its spellbinding sunsets, its soft sands are easily reached by bike, shuttle bus or car.
While the beach is great for sunbathing, strolling about and paddling, its rough surf makes any kind of swimming a challenge. Lifeguards, however, are on duty during the summer months. From its fine sands and dunes, you can enjoy striking sunsets over the ocean and the nearby Tuckernuck Island.
Although there are no facilities at the beach, the hugely popular Millie's restaurant is situated just a short walk away. Many people also bring chairs, drinks and food and stay until the sun goes down.
6. Marconi Beach
Yet another enticing stretch of sand along the Cape Cod National Seashore is that of Marconi Beach outside of Wellfleet. Backed by high bluffs and steep sandy cliffs, it offers some outstanding views over both the Atlantic and bay.
Popular with locals and tourists alike, it is named for the influential Italian inventor Guglielmo Marconi who sent the first transatlantic wireless message from its shores. Due to the wild winds and waves that pulverize the coast, its size actually fluctuates from year to year. These harsh conditions, however, make it ideal for boogie-boarding, surfing and skimboarding.
In addition to sunbathing and taking in its scenery, you can also hike about the beach's surroundings and spot seals playing in the surf.
5. Herring Cove Beach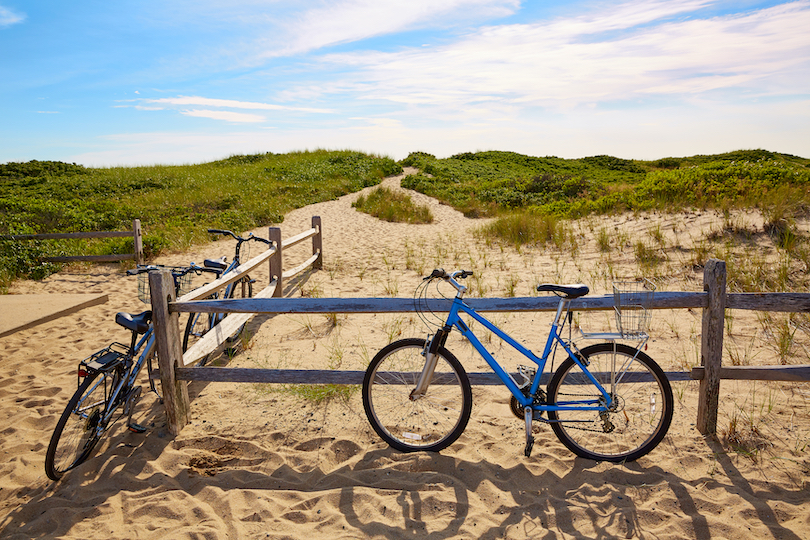 For the few hardy tourists who do make it to Cape Cod's hook, attractive Herring Cove Beach is ample reward for their troubles. Often overlooked by towering dunes, its long, sweeping sands and lush tidal marshes offer some fantastic views over the bay before them.
Despite being the most popular beach in Provincetown, it is delightfully untouched and unspoiled with a calm and quiet atmosphere. On the beach's soft, sheltered sands, visitors can relax and unwind or swim and splash about in its warm shallows. Sunsets here are very vivid with seals and whales sometimes spotted offshore.
Unlike many beaches in Massachusetts, Herring Cove is clothing optional. As such, lots of naturists come here with many beachgoers also visiting the nearby Pilgrim Monument and some lighthouses before heading home.
4. Wingaersheek Beach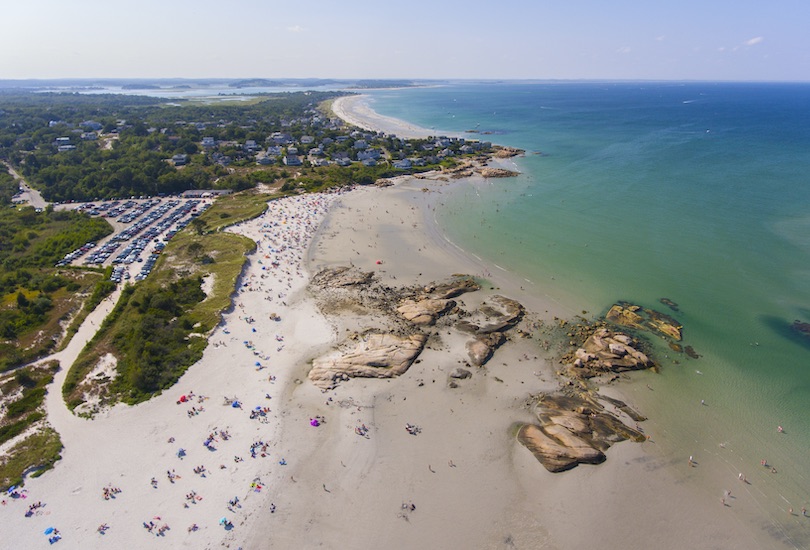 Nestled away in the northeast of the Bay State is the wonderfully wide Wingaersheek Beach, which lies along the Annisquam River. Also located in Gloucester, it is known for its super swimming and all the shallow pools and rock formations you can explore at low tide.
Thanks to these massive outcrops, the rolling dunes that back it and the beach's crystal-clear waters, the scenery and nature on show really is stupendous. Besides snapping some pics and taking in its exquisite views, you can look for limpets, crabs and cool shells in its tidal pools.
All this makes Wingaersheek Beach a firm favourite with families who flock to its shores during the sunny summer months. Bathrooms, showers and changing rooms also make it convenient to visit, as does its on-site snack stand.
3. Nauset Beach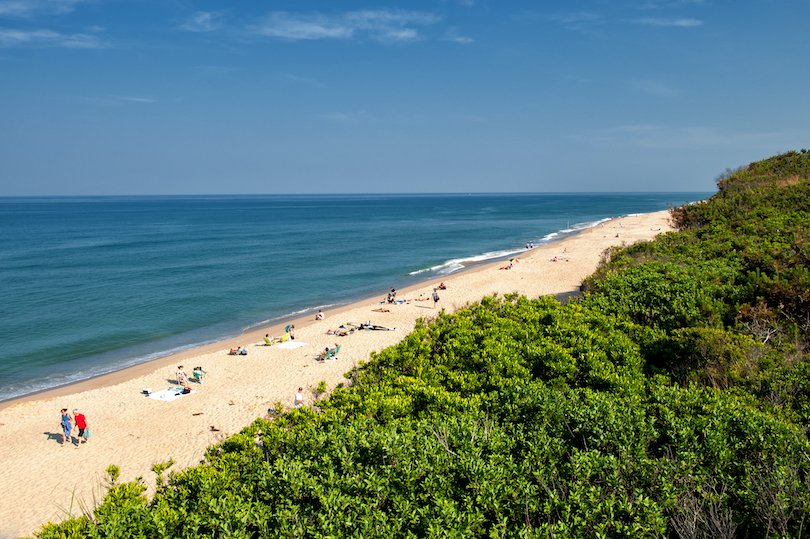 Not to be outdone, Nauset Beach also has extensive swathes of sand and excellent outdoor activities for visitors to enjoy. Stretching a staggering ten miles or more in length, it sprawls along a huge part of Cape Cod's east coast.
As it extends endlessly into the distance, the beach never gets crowded with many picturesque parts being almost deserted. Consequently, you can take as much space as you like and swim and splash about til your heart's content.
At its entrance in Orleans, you can find public bathrooms and changing rooms with food stands and lifeguards also featured in summer. Some great fishing and surfing can also be enjoyed at the beach that sometimes has seals sunning themselves on its sands.
2. Chatham Lighthouse Beach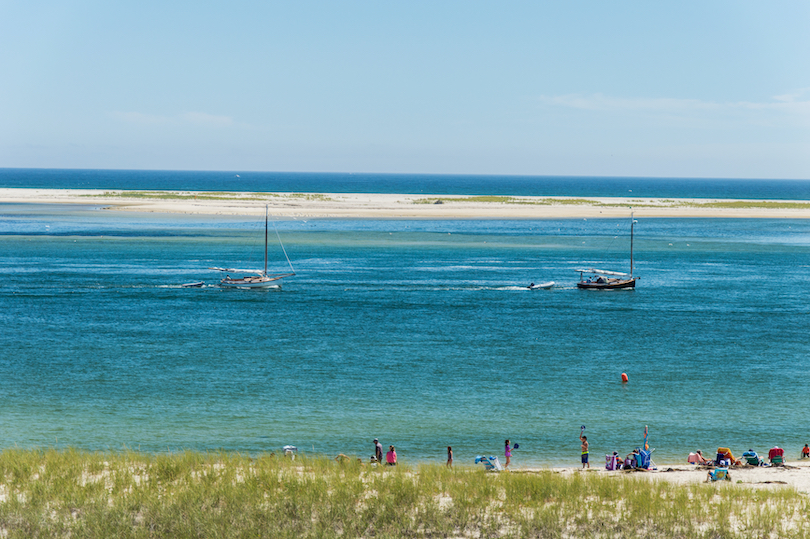 Occupying the southeastern corner of Cape Cod is the large and lovely Chatham Lighthouse Beach. Named after the charming lighthouse that lies just to its north, its sands face both the nearby North Beach Island and the Nantucket Sound.
Due to the adjacent isle, its waters are calm and peaceful and are perfectly suited to families with young ones. At low tide, you can even walk out to some sandbars and see seals resting there or watch them on their daily migration up and down the coast. As currents are a lot stronger along its southern side, pay close attention to the flags and signs that indicate where swimming is safe.
Aside from sunbathing, swimming and seal spotting, the beach's other main draw is its historic old lighthouse which was built back in 1877.
1. Crane Beach, Ipswich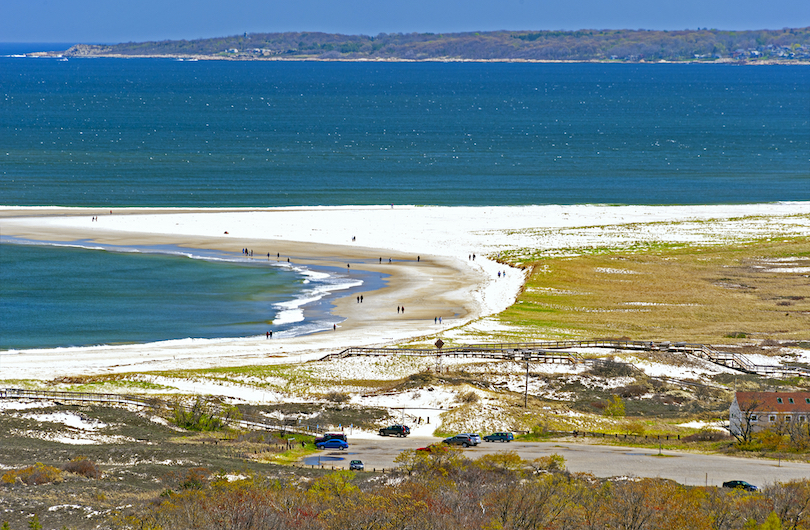 Widely considered to be one of the most breathtakingly beautiful beaches in Massachusetts, Crane Beach lies alongside the enormous Ipswich Bay. As it is protected as part of a conservation site, gorgeous dunes, maritime forests and marshes can also be found lining its sparkling shores.
In total, there are more than four miles of pristine beach for you to lounge about and play on. Clean, calm waters border it the whole way along with scenic hiking trails winding their way about the untouched and unspoiled surroundings. Bathrooms, changing rooms and showers are scattered about with a snack stand also operating in summer.
Thanks to the magnificent scenery, nature and views on offer wherever you go, Crane Beach really is not to be missed when in Massachusetts.
Map of the Best Beaches in Massachusetts