Springdale is a tiny town in southwest Utah, towered over by the soaring sandstone cliffs of Zion National Park. The setting is one of the most scenic spots imaginable. While many people use it as a base from which to explore the phenomenal park, it also has other stupendous sights to check out nearby.
The small settlement is a pleasant place to spend some time exploring Utah's astounding array of natural attractions. It has a delightful downtown and epic outdoor landscapes to enjoy; floating down the Virgin River and cycling around the Gooseberry Mesa are two of the most popular things to do in Springdale.
5. Downtown Springdale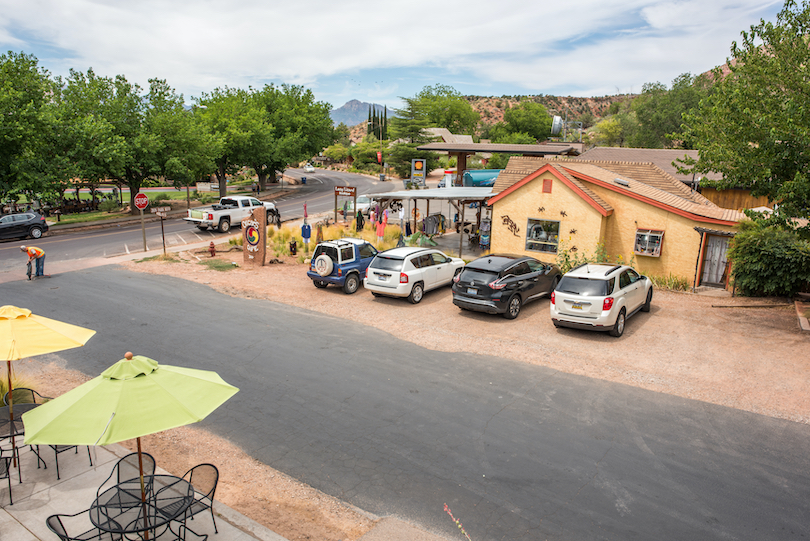 Despite its small size, Downtown Springdale has a surprising amount to see and do, from local stores and restaurants to art galleries and theaters, lining its main drag.
Although the downtown district amounts to just one street, it has cosy cafes and excellent eateries that serve delicious dishes and fresh local produce. You'll also find countless small shops that sell Native American artworks and jewellery, plus camping supplies and souvenirs aimed at tourists.
As Springdale is a base from which to visit Zion National Park, the downtown district has several cosy inns and lodges for guests to stay at. If you're looking for something to do whilst in town, there are a handful of fine art and photography galleries. Additionally, two theaters host concerts, shows, and festivals.
4. Gooseberry Mesa Cycling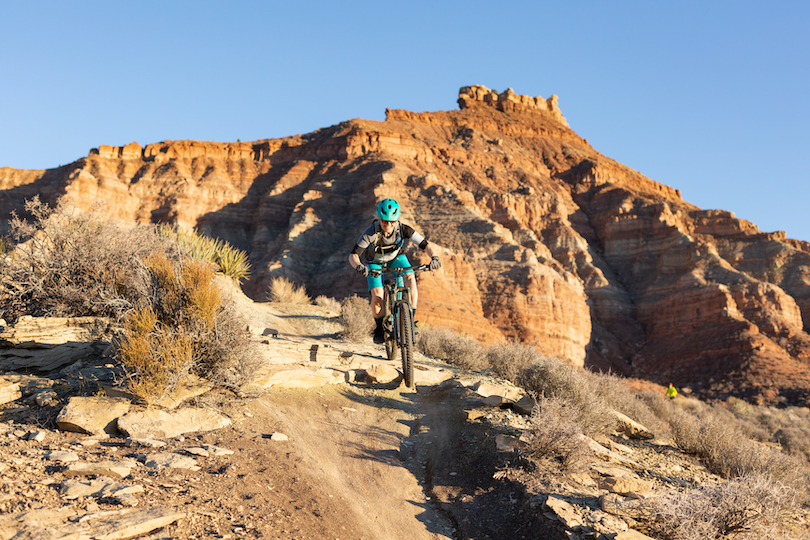 Set half an hour's drive to the southwest of Springdale is one of the most rewarding places to go cycling in the region: the gorgeous Gooseberry Mesa.
Gooseberry Mesa has over 200 kilometers of tantalizing trails with most of them being aimed at intermediate mountain bikers. As off-roading is not allowed in Zion National Park, keen bikers head here instead to enjoy the incredible network of trails crisscrossing the massive mesa.
While some are quite simple to cycle, others involve shooting down steep, sharp descents, jumping obstacles and navigating tricky stunt sections. In addition to the challenging terrain, you can cycle along its rugged rim which offers phenomenal panoramas out over mountains, vast valleys and red rock formations.
3. Float the Virgin River
Winding its way alongside Springdale and through Zion National Park is the fast-flowing Virgin River. In the summer months, people go tubing on the river and sit back, relax and take in the sublime scenery as they go.
In Springdale, you can find a couple of companies that will rent you inner tubes and then pick you up downstream after your float. It usually takes around two hours to tube your way to the pick-up point, which is around three or four kilometers further on.
While some scenic stretches are ideal for idyllic drifting, at other parts you may have to drag your tube over shallow sections or navigate rocky rapids. Floating along the Virgin River is an unforgettable experience, as you pass beneath towering sandstone cliffs with beautiful scenery and nature all around you.
2. Grafton Ghost Town
Situated 15 minutes' drive to the southwest of Springdale is the small settlement of Grafton, one of the most famous ghost towns in the whole of the American West. Abandoned long ago, it's now a popular tourist attraction with thousands of people visiting each year.
The scenic and secluded spot next to the Virgin River was first settled by Mormon families in 1859. Initially, it grew quickly but floods and feuds with Native Americans eventually led to the town being abandoned. Its last remaining residents finally left in 1944.
Nowadays visitors to Grafton can wander around its well-preserved pioneer cabins; a school, church and graveyard are to be found on-site. Due to its eerie atmosphere, the town has appeared in numerous films over the years; In Old Arizona and Butch Cassidy and the Sundance Kid being the most famous.
1. Zion National Park
As mentioned, the main reason that most people visit Springdale is due to its proximity to Zion National Park. This is a must-visit for its natural wonders and wealth of outstanding outdoor activities.
Encompassed within its sprawling confines are prominent plateaus and peaks, massive mesas and monoliths, and the winding Virgin River at the bottom of its cavernous canyon. Founded in 1919, the park protects elk and black bears residing amidst its verdant forests and flower-filled meadows.
Hiking and rock climbing around Zion National Park are a treat, with some great camping and canyoneering to be had in both Zion and Kolob canyons.
Map of Things to Do in Springdale