Renowned for its scenic beauty and vast array of outdoor activities, Utah has long been one of the most popular states to visit and explore. Hidden away among all its incredible landscapes, you can find lots of lovely cities and towns which act as gateways to the stupendous scenery and nature that surround them.
While Utah's main attraction is undoubtedly the great outdoors and its numerous national parks and natural monuments, it also has a rich history and heritage for visitors to delve into. In cities such as Provo and Logan you can learn more about its pioneer past and early Mormon settlers while Moab and Price instead boast prehistoric petroglyphs and paleontological sites.
While most of the best cities in Utah have a laidback small town feel to them, both Salt Lake City and Park City have a wealth of dining options, shops, and nightlife for you to enjoy. Although the state is rightfully known for its dazzling array of natural riches, its cities are also well worth checking out for all that they have to offer up.
In this post, we'll cover:
12. Lehi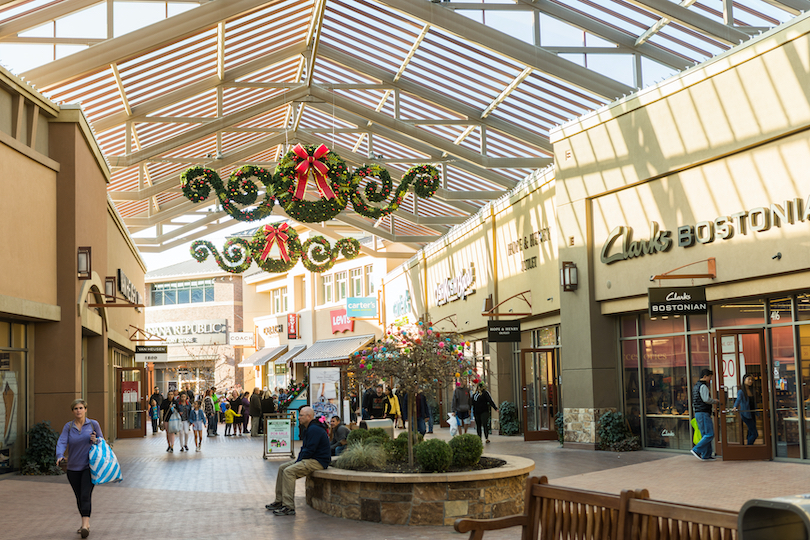 Named for a prophet in the Book of Mormon, the small city of Lehi has a rich pioneer and old west history for visitors to delve into. Surrounded by magnificent mountains with Utah Lake lying just to the south, it is conveniently set right in between Salt Lake City and Provo.
Founded in 1850 by Mormon pioneers, Lehi is now one of the country's fastest growing cities due to its thriving tech start-up industry. This has led to some great restaurants and bars popping up as well as countless shops and hotels.
The city is mostly known though for Lehi Roller Mills – a famous landmark featured in Footloose – and Thanksgiving Point; a huge complex containing gardens and golf courses, museums, and movie theaters. In addition, some fantastic hiking and skiing can be enjoyed in the nearby mountains.
11. Brigham City
Nestled in the north of Utah amidst the soaring mountains of the Wasatch Range, Brigham City is a very peaceful and picturesque place that has a lovely small-town feel. Despite this, it offers up lots of amenities and has several interesting historic sites and museums for guests to check out.
Also settled by Mormons in the 1850s, the city is named after Brigham Young who was the second president of the Mormon Church. Visitors can learn about the city's past at either the Brigham City Museum or Box Elder Museum with attractive architecture to be spied along its historic main drag.
In addition, the city is renowned for its peaches with festivals, parades, and pageants being held each September. It is also a great base for exploring both Bear River Migratory Bird Refuge and Golden Spike National Historic Park.
10. Vernal
Known as 'Dinosaurland', Vernal has long been a popular destination due to all its fascinating fossils and epic outdoor activities. Set in the northeast corner of Utah, the town is surrounded by beautiful scenery with winding rivers and canyons on show alongside dramatic gorges, mountains, and desert.
Amidst this wonderful wilderness you can enjoy hiking and mountain biking or fishing, swimming, and camping with river rafting being particularly popular. Besides Red Fleet State Park, there is the enormous Ashley National Forest to check out and vast Flaming Gorge National Recreation Area.
The town's main must-see sight however is Dinosaur National Monument which boasts a staggering array of ancient fossils and petroglyphs with more dinosaur skeletons to be found at the Utah Field House of Natural History.
9. Ogden
Set just south of Brigham City, the historic railroad city of Ogden and its atmospheric old town lie just forty minutes' drive from Salt Lake City. The first European settlement established in Utah, it has a lively historic district to explore and acts as a gateway to several of the state's best ski resorts.
Founded by fur trapper and mountain man Miles Goodyear in 1846, it has acted as a major railway hub for most of its history. While the historic heart of town once hosted saloons and brothels, its well-restored buildings are now instead home to restaurants and art galleries, museums and shops.
Aside from strolling about its scenic streets, Ogden's main draw is the stunning scenery and nature that lies on its doorstep. In the Wasatch Mountains to its east there are loads of trails to hike or bike along with splendid skiing on offer at Snowbasin and Powder Mountain.
8. Price
As it is located near to lots of incredible nature and historic sites, the small town of Price is a great place to spend a night or two. While its wealth of outdoor activities and prehistoric petroglyphs are what entice most people, it is also noted for its multicultural make-up and thriving dining scene.
Lying amidst the remote reaches of Utah's Castle Country, Price was founded as a mining town with its railroads and coal mines attracting everyone from Greeks and Italians to Mexicans and Japanese. In both its prehistoric and pioneer museums you can learn more about its captivating past.
In the nearby Nine Mile Canyon you can spy awe-inspiring ancient Native American artworks while San Rafael Swell has stupendous scenery, hikes, drives, and camping for you to enjoy.
7. St. George
Tucked away in a scenic and secluded valley in the southwest of the state, the sun-kissed St. George truly is blessed when it comes to its array of outdoor riches. Besides the Grand Canyon and Bryce Canyon, it lies near to Zion National Park and the state parks of Snow Canyon and Sand Hollow.
Due to this, the city is a great base from which to explore the surrounding landscapes which include everything from deserts and canyons to mountains and lakes. In addition to hiking and biking about, boating and camping are also popular as is rock climbing and ATVing.
While the superb scenery is certainly its main draw, St. George has a growing arts and culture scene to delve into as well as countless shops and restaurants and a scattering of interesting historic sites.
6. Provo
The third-largest city in the state, Provo lies just forty minutes' drive to the south of Salt Lake City alongside the large Utah Lake. One of the most conservative communities in the country, it mainly acts as a base for visiting the nearby national parks and nature sites.
Founded in 1849 as Fort Utah, life in the city is dominated by the Mormon Church with most shops and restaurants being closed on Sundays. Besides stopping by the museums and art galleries on the Brigham Young University campus, there are interesting Mormon temples to see as well as historic sites related to both the church and early pioneers.
From Provo you can easily visit Bridal Veil Falls, the Timpanogos Cave system, and Uinta-Wasatch-Cache National Forest – all of which offer up some stunning scenery and excellent outdoor activities.
5. Logan
Often overlooked by visitors, Logan is very much a hidden gem with lots of incredible nature and outdoor activities for you to enjoy. Set in a scenic spot amidst the Wasatch Mountains in northern Utah, the small city also has a rich history and heritage to uncover.
Established in 1859 by Mormon settlers, its historic heart is dotted with beautiful old buildings and landmarks such as its Tabernacle and Temple. While the American West Heritage Center offers up a fascinating look at the area's past, Utah State University's sizeable student population lends the city a lively and youthful feel.
Most people, however, visit for its fantastic hiking, mountain biking, and kayaking with superb skiing to be enjoyed in the winter months. In addition, the Logan National Scenic Byway is a treat to drive along, particularly during fall due to its colorful foliage.
4. Cedar City
Sandwiched between two massive mountain ranges, Cedar City is a very picturesque place to visit with a wealth of wonderful wilderness to explore. Besides acting as a convenient gateway to Zion National Park and Cedar Breaks National Monument, it is also known for its huge Shakespearean Festival which takes place each summer.
Also founded by Mormon pioneers in the 1850s, the sleepy college town lies in the southwest of the state, not far from both Dixie National Forest and Bryce Canyon. Aside from hiking and mountain biking amidst the stunning scenery, guests can go skiing at the Brian Head and Eagle Point resorts.
In the summer, the town really comes alive when all kinds of performances and events are held on its college campus for the Shakespearean Festival.
3. Park City
Home to some of the biggest and best ski resorts in the US, Park City lies tucked away amidst the Wasatch Mountains, just forty minutes' drive from Salt Lake City. Once a boom-and-bust mining town, it was transformed into a world-class mountain resort for the 2002 Winter Olympic Games.
Nowadays, it is a very popular place to vacation due to its splendid ski resorts that sprawl across the surrounding mountains. While Deer Valley and Park City Mountain boast countless slopes for you to shoot down, some great hiking and mountain biking can be enjoyed in the sunny summer months.
Although most people come for its outdoor activities, Park City has a charming Main Street packed with restaurants and shops to explore and also hosts the famous Sundance Film Festival each year.
2. Moab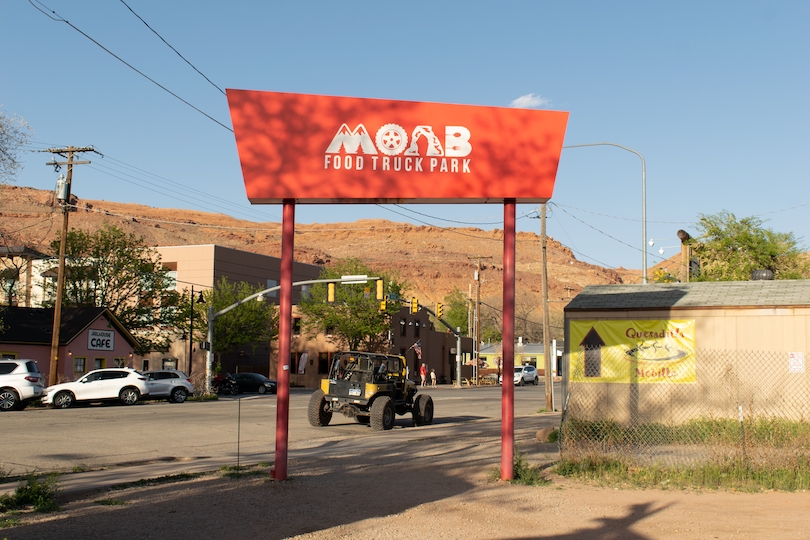 Very much a mecca for outdoor adventure enthusiasts, the tiny town of Moab is surrounded by awe-inspiring landscapes that just beg to be explored. Set in the east of Utah in a dry and desolate part of Canyon Country, it lies not far from both the Arches and Canyonlands national parks.
Due to its proximity to these parks, Moab has long been a popular tourist destination with its center now dotted with shops and restaurants, hotels, and tour companies. From here, you can arrange to go river rafting down the Colorado River or off-road among its massive mesas and elegant arches.
In addition, you can enjoy hiking, mountain biking, and rock climbing amidst its spectacular scenery, while prehistoric petroglyphs and dinosaur fossils can sometimes be spied here and there.
1. Salt Lake City
The capital and largest city in the state, Salt Lake City boasts everything from historic and cultural sites to sublime nature and outdoor recreation activities. Set between the sparkling waters of Great Salt Lake and the rearing Wasatch Mountains, it really does have something for everyone to enjoy.
Well known for being home to the headquarters of the Mormon Church, its main tourist attraction is undoubtedly the enormous Temple Square which lies at its heart. Here, you can find some exquisite architecture and historic buildings as well as monuments and a museum on the Mormons.
Besides visiting its temple and tabernacle, you can also head to see its striking State Capitol or City County Building with numerous museums to be found on its sprawling university campus. On top of all this, some brilliant hiking and skiing can be enjoyed in the nearby mountains.
Map of Cities in Utah
© OpenStreetMap © MapTiler © Touropia