Packed with interesting historic sites and cultural landmarks, Delaware's capital Dover is a fantastic place to visit. The second-largest city in the state, it lies inland from Delaware Bay and the Atlantic Ocean.
Founded in 1683, it has a rich history to delve into with impressive monuments, museums and mansions dotting the center. Here too are lots of excellent shops and local restaurants to try out with flea markets and farmers markets also on offer. Counted among the other things to do in Dover are the casino, NASCAR racetrack and the Firefly Music Festival.
With everything from art and architecture to exciting sporting spectacles and shiny planes to enjoy, Dover really does have something that will appeal to everyone.
12. Legislative Hall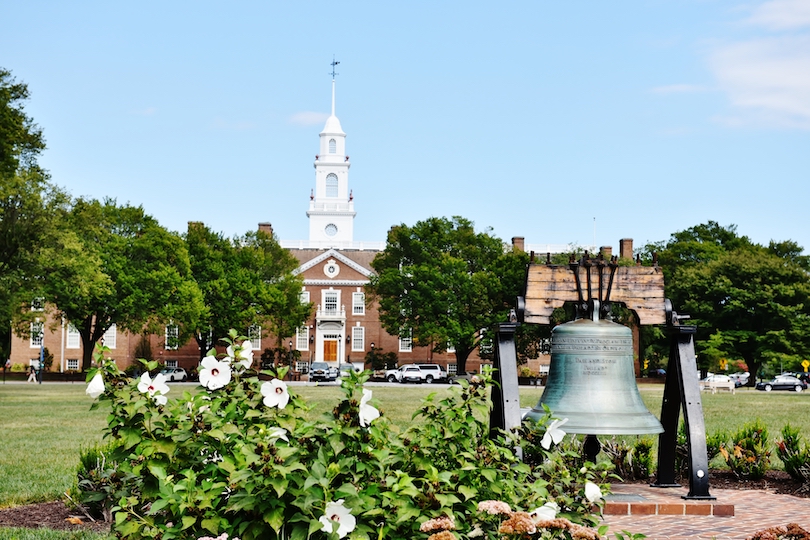 In the city center you can find Legislative Hall, which is the state capitol building of Delaware. Quite unlike other states' seats of government in terms of appearance, it exhibits some exquisite Colonial Revival architecture.
Built between 1931 and 1933, it replaced the Old State House which lies at the opposite end of Leg. Green Park. Various other wings were added over the years and a tour can take you all around the grand chambers and courtrooms.
As you stroll about, you'll see fine portraits, centuries-old artifacts and learn about the history of the state capitol. After having heard about some of Delaware's most influential public figures, you can walk around the gorgeous grounds and gardens outside.
11. First State Heritage Park Welcome Center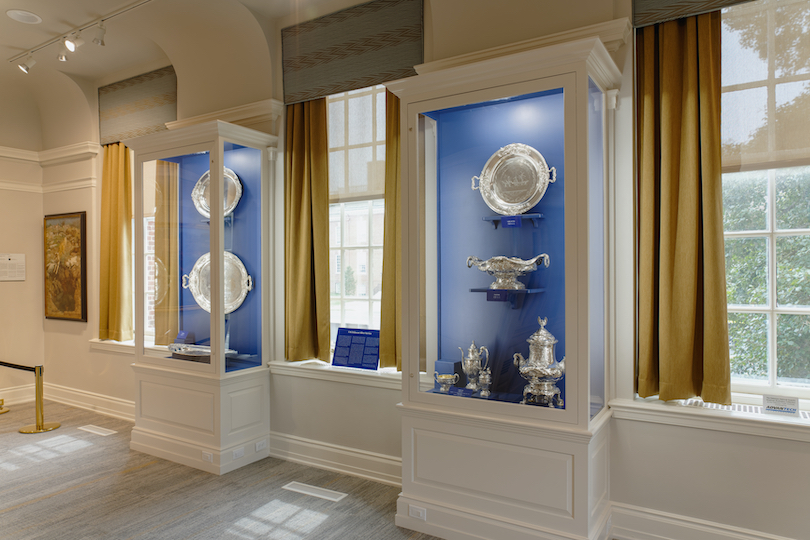 Next door is another of Dover's main tourist attractions: the First State Heritage Park Welcome Center. While the sprawling urban park protects many of Dover's most important historic sites and cultural landmarks, the center contains countless artifacts, exhibits and artworks.
Founded in 2004, the 'park without boundaries' includes not just Legislative Hall and the Old State House but other impressive buildings too. Within the visitor center, you can find more information on them and exhibitions on the history of Dover and Delaware.
After having watched brief clips on the state's founding and forefathers, most of the sites mentioned are just a short walk away. The center also has brochures and info on all the attractions, events and activities in the Small Wonder.
10. Delaware Governor's Mansion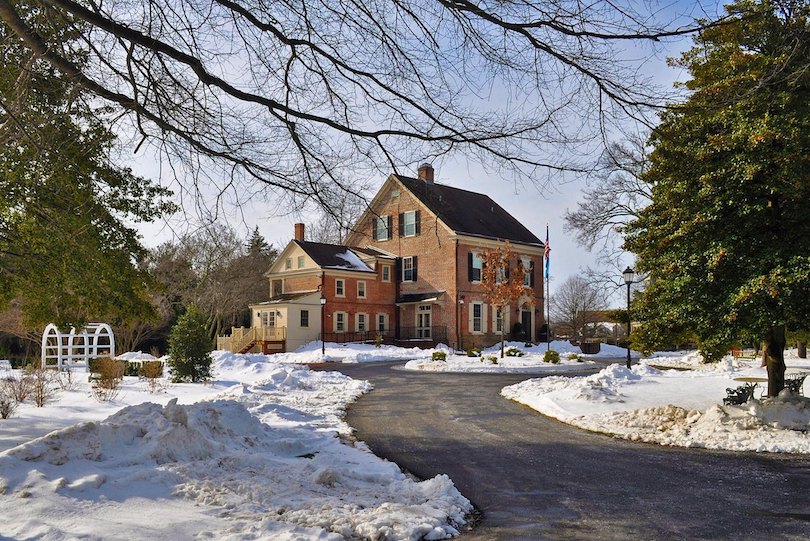 Jeffrey / Flickr
Also part of the First State Heritage Park is the delightful old Delaware Governor's Mansion. Often known as Woodburn, the charming Middle Georgian home has acted as the official residence of the state's governors since the sixties.
Now recognized as a National Historic Landmark, the marvelous mansion was actually constructed centuries earlier in 1790. Wonderfully restored, the red brick building features a Flemish bond pattern with beautiful bays, a chimney and a large Dutch door adorning its exterior.
Inside is just as refined as period pieces, era-appropriate ornaments and fine furnishings coat every available surface. While exploring the mansion's many rooms, you learn about its history and that of the governors who occupied it. Before heading off, it is well worth ambling about its pretty gardens.
9. Delaware Agricultural Museum and Village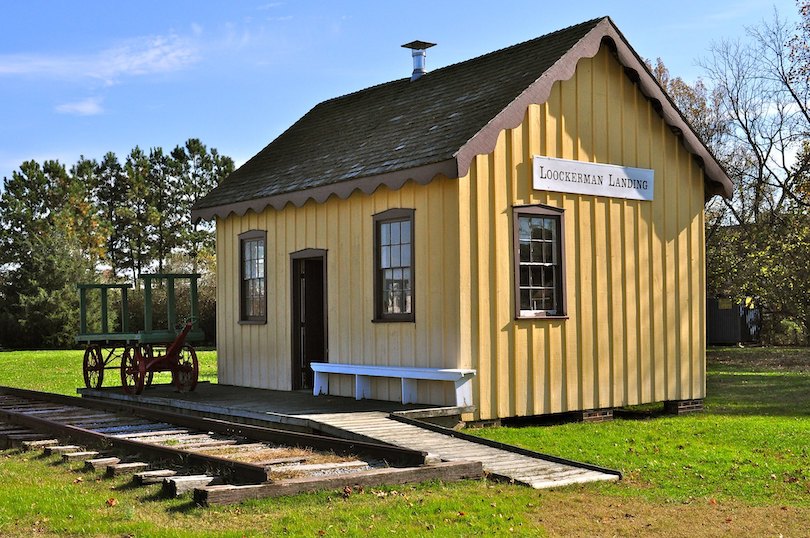 Jeffrey / Flickr
Despite its smallish size, the state's economy has always heavily relied on the agricultural sector. At the excellent Delaware Agricultural Museum and Village, guests can learn all about its rich farming heritage and rural history.
Set just south of Delaware State University, the open-air museum sprawls across a huge site. Aside from exploring the historic 1890s village, there are lots of interesting artifacts, exhibits and old farm equipment to check out. These are housed within old barns and farmhouses with a church, windmill and schoolhouse also dotted about.
The village's tractors and antique tools help to highlight farming techniques of years gone by. Photo displays, memorabilia and the historic buildings themselves also show how previous generations of farmers used to live.
8. Spence's Bazaar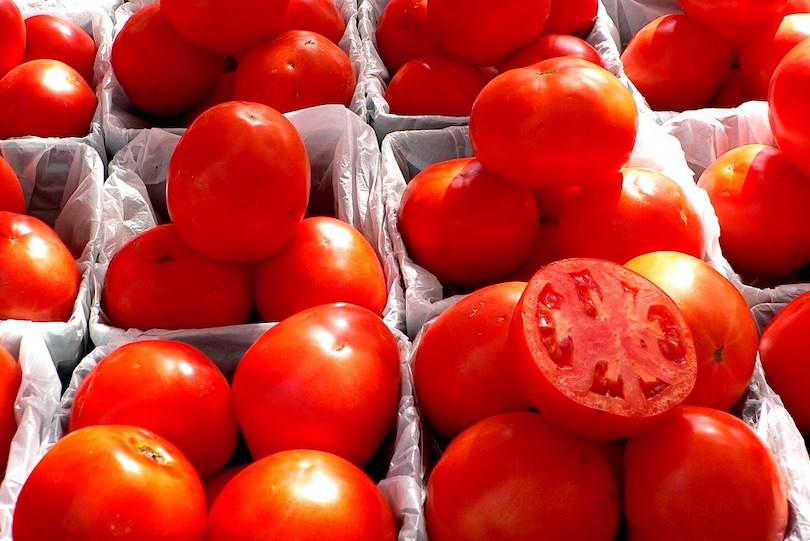 Mike Mahaffie / Flickr
If instead of history and architecture it is a unique shopping experience that you are after, make sure to stop by Spence's Bazaar. Located just a couple of blocks from downtown, the massive indoor and outdoor flea market sells almost everything under the sun.
Loads of fun to explore, its countless stands and stalls are laden with amazing antiques, obscure objects and enticing artworks. Amidst the jumbled mess, you can unearth clothing and collectibles, books, household goods and jewellery.
Besides bargaining for some great deals, visitors can enjoy delicious baked goods and shop for local food products at the Amish farmers market. Only open on Tuesdays, Fridays and Saturdays, Spence's Bazaar really is a must for its lively atmosphere and intriguing items.
7. Old State House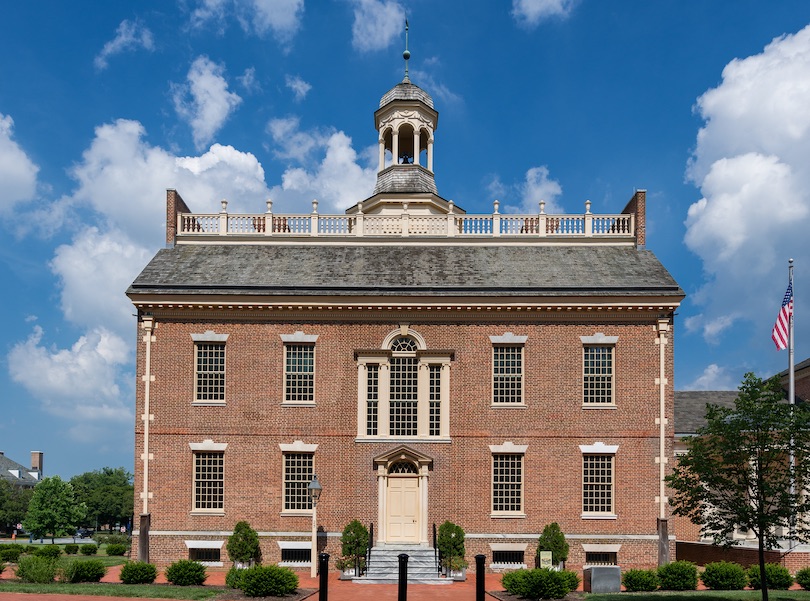 One of the most important and impressive buildings in Dover, Old State House lies in the city center. Formerly Delaware's seat of government, it now makes for fantastic photos, with tours taking you all around its interior.
Exhibiting magnificent Middle Georgian architecture, the simple two-story structure was built between 1787 and 1792. Particularly arresting features include its ruddy brick facade and Palladian window while its gabled roof is topped by an octagonal cupola.
After having snapped some photos, venture inside to see its chambers, courtrooms and spectacular geometric staircase. As well as a short video and informative plaques, knowledgeable guides are on-hand to explain the history and point out some of the original state capitol's most interesting aspects.
6. Biggs Museum of American Art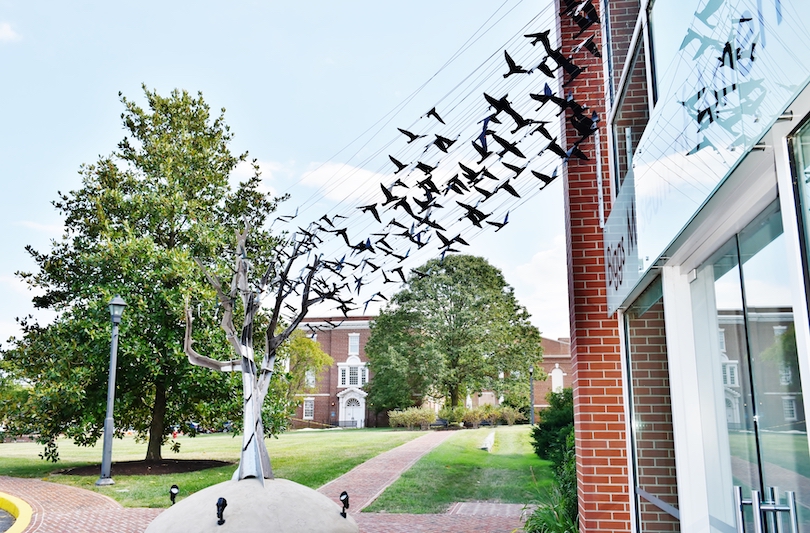 Boasting an extensive collection of paintings, photos and ceramics is the incredible Biggs Museum of American Art. Set right next to the Old State House, it occupies a modern red brick building that blends perfectly with its historic surroundings.
An important cultural institution in the area, it was first opened to the public in 1993. Named after passionate art collector and philanthropist Sewell C. Biggs, its three floors now display some 1,500 or so artworks. In its elegant galleries you can see everything from superb sculptures and chinaware to antique furniture and contemporary pieces.
This wide variety of artifacts and artworks is what makes the museum's grand rooms so fascinating to explore. Temporary exhibits also regularly take place, as do local art competitions.
5. John Dickinson Plantation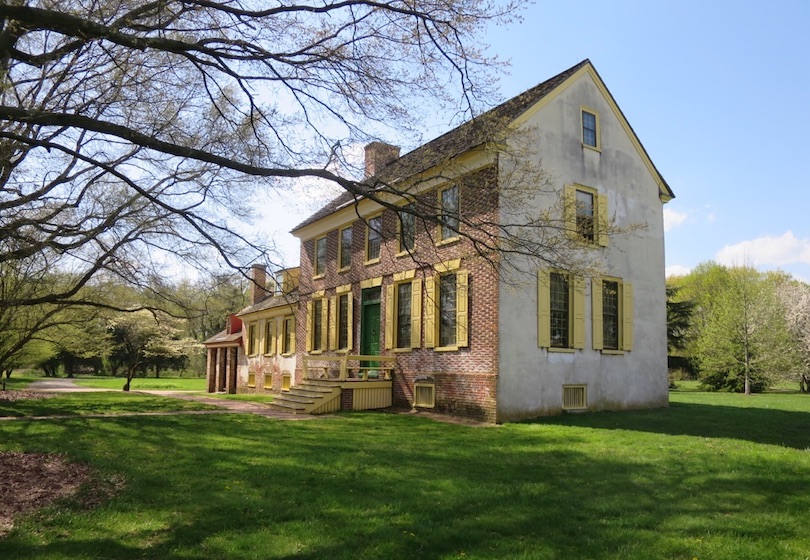 Max vanbalgooy / Wikipedia
On the southeastern outskirts of the city, you can find the peaceful and picturesque John Dickinson Plantation. The National Historic Landmark's grounds, mansion and outhouses tell the story of the oft-overlooked Founding Father and American revolutionary leader.
The boyhood home of John Dickinson, the Early Georgian mansion was erected back in 1739 by his father. Over the years, various extensions and outbuildings were added with period pieces, dioramas and exhibitions coating their interiors. These delve into the life and legacy of the 'Penman of the Revolution' who so eloquently argued for American liberty.
Informative plaques, a video and costumed interpreters are all on-hand to really bring the plantation to life before your eyes. Stories also focus on the struggles of enslaved people and demonstrations show how various products were produced on-site.
4. Dover Downs Casino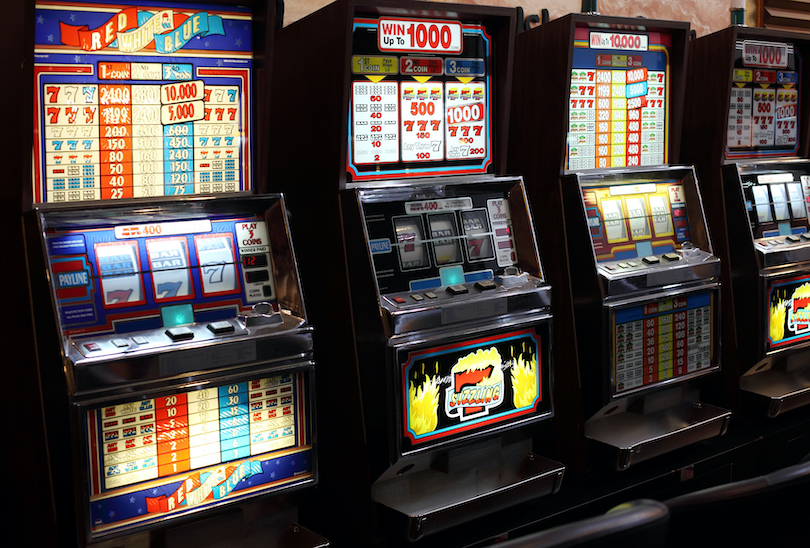 If you want to play a few games and watch some thrilling sporting spectacles, Dover Downs Casino is definitely the place to go. The humongous complex lies ten minutes drive north of the center, next to where the Firefly Music Festival takes place.
While the harness horse racing track and the Dover Motor Speedway opened in 1969, the state-of-the-art casino only followed several decades later. Here visitors can play slot machines and table games or watch live races and bet on basketball, baseball and boxing fixtures.
In addition, the hotel contains numerous bars and restaurants where concerts, comedy nights and fun shows are regularly held. An on-site spa, indoor pool and fitness room complete its extensive array of upscale amenities.
3. Johnson Victrola Museum
TheTurducken / Flickr
Yet another institute included as part of the First State Heritage Park is the brilliant Johnson Victrola Museum. Full of artifacts, photos and memorabilia, it offers an interesting look at the development of the sound recording industry.
Established in 1967, it is named after Eldridge R. Johnson, the founder of the Victor Talking Machine Company. Besides covering the life and achievements of the early sound recording pioneer, exhibits situate his success in their historical and cultural context. Other items also focus on the evolution of the audio industry.
While ambling around the museum's galleries, you can peruse phonographs, photos and informative displays. These and the numerous recordings you can listen to help highlight the importance of the incredible technological advancement.
2. Dover International Speedway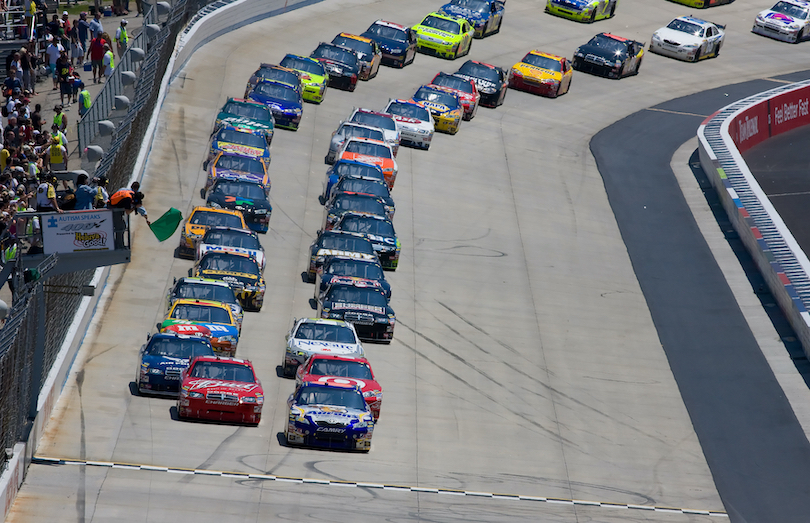 A mecca for motorheads, the Dover International Speedway hosts loads of exciting races each year. Thanks to its fast track and fun-loving crowd, attending an exhilarating event really is an unforgettable affair.
Nicknamed the 'Monster Mile' due to its intense, oval track, it has been a firm favorite with racing fans since opening in 1969. As well as the NASCAR Cup Series, the slick speedway sometimes also hosts USAC and Indy Racing League events.
Aside from watching the cars hurtle their way around the track, spectators can also enjoy activities and events in the FanZone. This sees bands play music and marathons take place with the hallowed venue also hosting the famous Firefly Music Festival in July.
1. Air Mobility Command Museum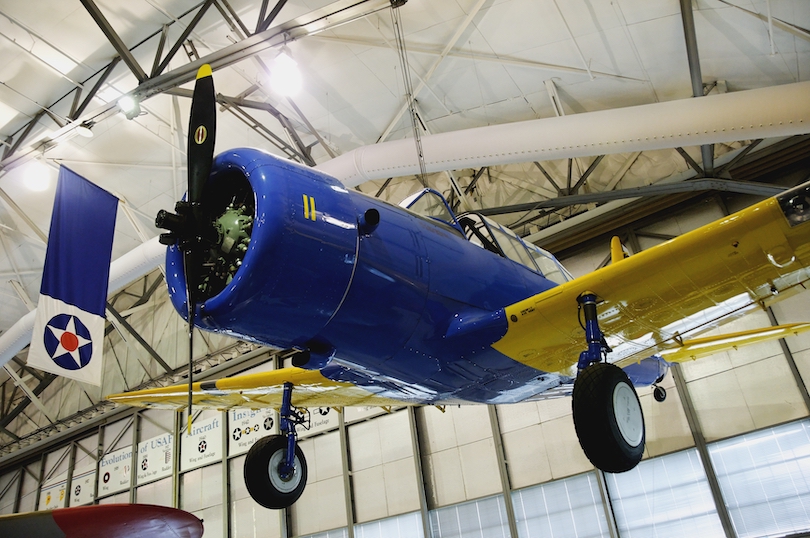 The undoubted highlight of any trip to Dover, though, has to be the Air Mobility Command Museum. Located just south of Dover Air Force Base, it boasts the largest collection of US military cargo and tanker aircraft in the States.
Dedicated to airlift, air refueling and the crews who flew and maintained the planes, its artifacts and exhibits occupy a huge WWII-era hangar. As you stroll around, you'll learn all about each individual plane and see shiny jets, bombers, gliders and helicopters.
On top of seeing old engines and equipment, you can also try your hand at piloting a plane in one of its flight simulators. A retired control tower cab is also found on-site beside a theater, shop and workshop exhibit.
Map of Things to Do in Dover, DE