A remarkably rich and varied region to travel around, Southern Italy boasts some of the nation's most beautiful cities, landscapes and scenery. As it is blessed with warm weather, crystal-clear waters and delicious food, many holiday here in the sunny summer months.
Also referred to as the Mezzogiorno or 'Midday' region, it consists of Apulia, Basilicata, Calabria, Campania and Molise. Surrounded by the Adriatic, Ionian and Tyrrhenian seas, its innumerable beaches are lovely to lounge on while colourful towns line its craggy cliffs and coves. Among the most picturesque places to visit in Southern Italy are Sorrento and Capri while its large cities Lecce and Naples also attract lots of visitors.
Due to its central position in the Mediterranean, the south has long been inhabited by a number of peoples and cultures. Both the Ancient Greeks and Romans, for instance, left behind loads of artistic treasures and archaeological sites. Of these, Pompeii and Paestum are undoubtedly the most famous.
With so much charming countryside and so many idyllic islands to see, not to mention the iconic Amalfi Coast, Southern Italy really is the gift that keeps on giving.
Map of Places to Visit in Southern Italy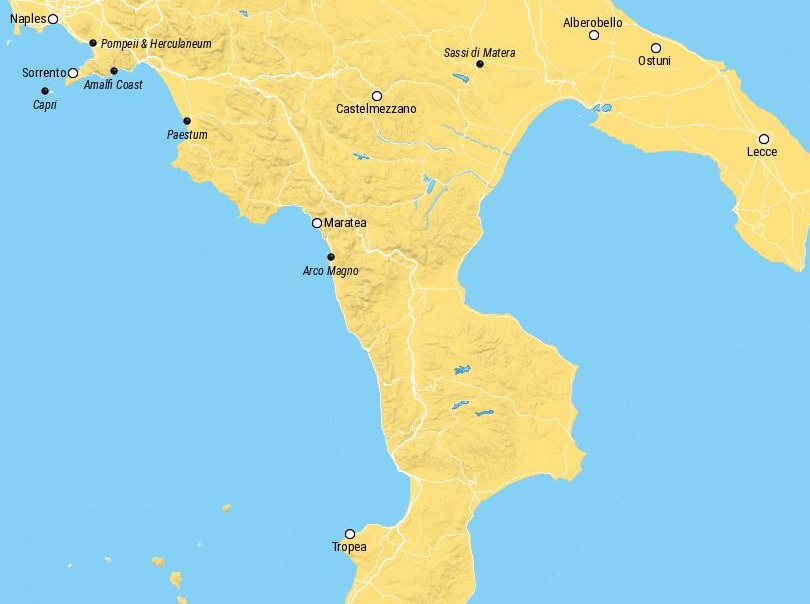 © OpenStreetMap © MapTiler © Touropia
14. Ostuni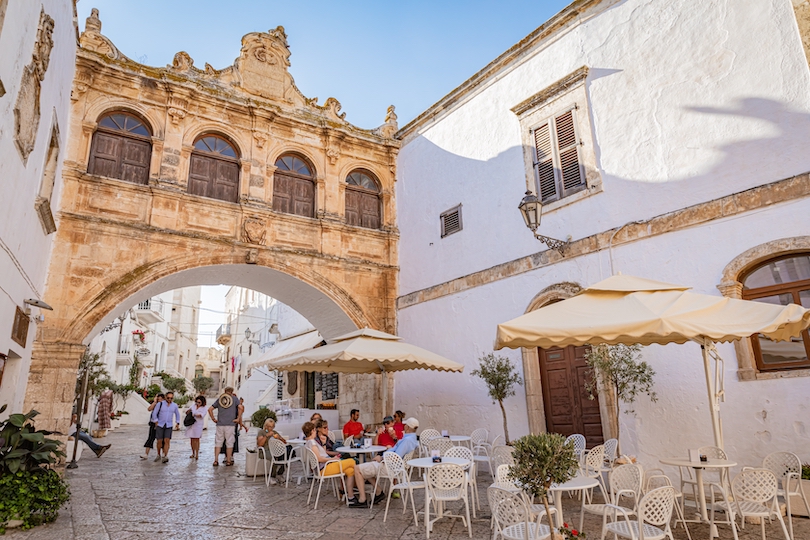 Commonly called the 'White Town', Ostuni's gleaming houses, walls and churches immediately catch the eye as you approach. Spread across three hills surrounded by gorgeous countryside, the small city lies about an hour's bus journey northwest of Brindisi.
Hemmed in by medieval city walls, its enchanting old town is a treat to get lost in. As you amble about its narrow alleys, you can snap some great photos amongst all its wonderful, whitewashed buildings. The highlight though is its imposing 1,000-year-old cathedral which exhibits a striking mix of Gothic, Romanesque and Byzantine features. There are also some pretty palazzi and the ornate Saint Orontius' column to admire nearby.
Thanks to the town's prominent setting, you can also enjoy sublime views over all the rolling hills and olive groves below. If you have a car, you can easily reach both Alberobello and Lecce in an hour from Ostuni.
13. Arco Magno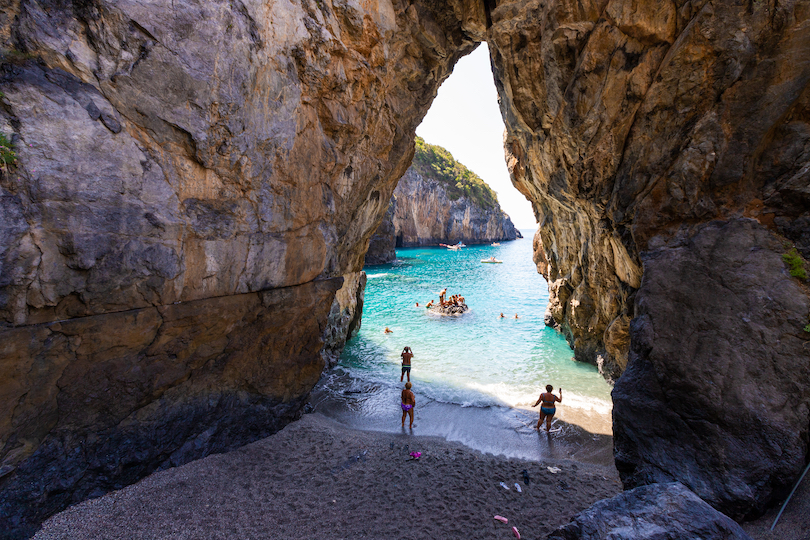 One of the most stunning natural sights in Southern Italy (and that's certainly saying something!) is undoubtedly that of Arco Magno. Located in Calabria, just outside the tiny town of San Nicola Arcella, the 'secret' beach and breathtaking rock arch are not to be missed if you're in the area.
Lying alongside the Tyrrhenian Sea, its soaring sea cliffs and rough, rugged headlands conceal a small swathe of sandy beach. Part of the Riviera dei Cedri, they create an astounding natural amphitheater with only the twenty-meter-high arch letting in the sea's waves and sunshine.
Clambering down its steepish steps and seeing the beach, cliffs and arch before you really is an awe-inspiring experience. After lounging on its sands and watching the sun's rays magically light up its crystal-clear waters, you can also wander along the path atop the arch and enjoy yet more spellbinding sea views.
12. Naples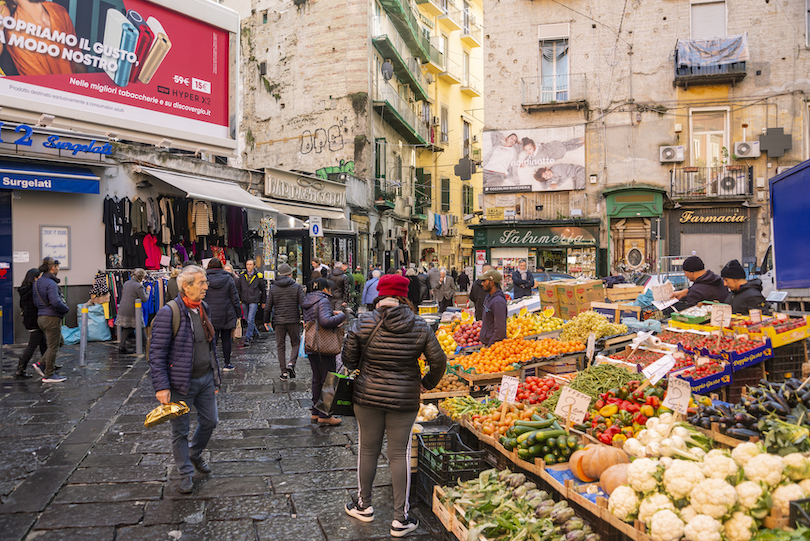 The largest city in the south, Naples has an incredibly rich history, culture and cuisine for you to delve into. Although it is quite grubby and a bit run-down, its atmospheric streets boast all kinds of artistic and architectural treasures.
One of the oldest continuously inhabited cities in the world, the important port was founded back in the first millennium BC. Long a mixing pot of cultures, its diverse heritage and unique identity are clearly displayed in its enormous historic center – the largest in Europe.
See also: Where to Stay in Naples
Here you'll come across impressive sites such as the colossal Castel Nuovo, picturesque Royal Palace and its lavish, fresco-filled cathedral. The sprawling city also has a wealth of captivating museums and churches to check out and an endless supply of delicious Neapolitan pizza to try.
Its sparkling shores and the hulking great Vesuvius in the distance hint at all the other amazing places you can visit nearby. These include not just Pompeii and Herculaneum's extensive ruins but the sun-kissed Sorrento, Capri and Amalfi Coast too. While some people aren't too keen on Naples, we absolutely loved everything and can't wait to head back soon.
11. Maratea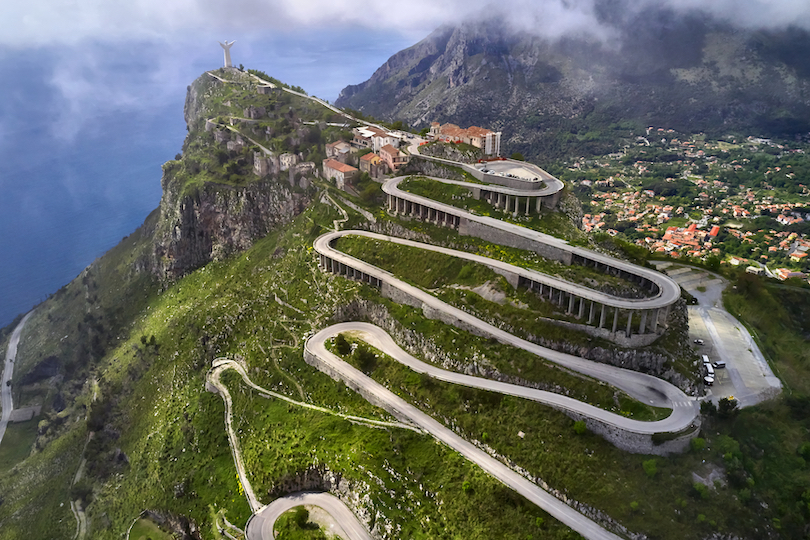 In contrast to the vast, gritty city, the glitzy town of Maratea is delightfully known as the 'Pearl of the Tyrrhenian'. Set in a scenic spot along Basilicata's west coast, it occupies a lush valley amid forest-coated hills and mountains.
While its range of landscapes, scenery and views already make it worth visiting, Maratea is not called 'the town with 44 churches' for nothing. Wandering about its magnificent medieval center, you'll keep stumbling across their fine, fading facades and fetching architecture. Its main church is Santa Maria Maggiore which was built in 1505 and contains some interesting artworks. Keep an eye out too for the Statue of Christ perched high above the town atop Mount San Biagio.
Due to its popularity, Maratea is often fully booked in summer with many reserving rooms over a year in advance. It's easy to see why as its marinas lie near to twenty or so tantalizing beaches. Add in all its fine dining options and fun watersports and the resort really is the perfect place to relax and unwind.
10. Castelmezzano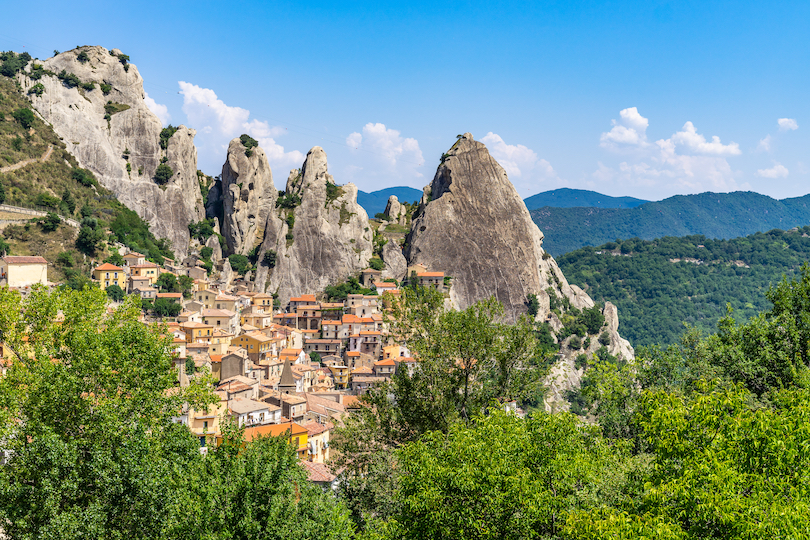 Located in a yet more spectacular setting still is the charming town of Castelmezzano. Rightfully recognized as 'one of the most beautiful villages in Italy', its cluster of colourful houses make for an astounding sight what with the forests and peaks looming above them.
Nestled amidst the dramatic-looking Dolomiti Lucane Mountains, the remote town is equidistant from both Bari and Naples. After around a two-hour drive inland from either, you'll finally see the eleventh-century settlement perched high on the hillside. Established by the Normans who were fleeing the invading Saracens, its well-protected route saw brigands hide here in later years.
Aside from snapping some photos of its striking backdrop and buildings from various viewpoints, you can hike and climb around the surrounding mounts. A particularly popular one is the Seven Stones Path up to the precipitously-placed Pietrapertosa. If you're a bit of an adrenaline junkie, you'll instead want to try its thrilling 'Flight of the Angel'. Strung 100 meters in the air, the zipline shoots you between the twin towns at speeds of 120 km/h.
9. Sorrento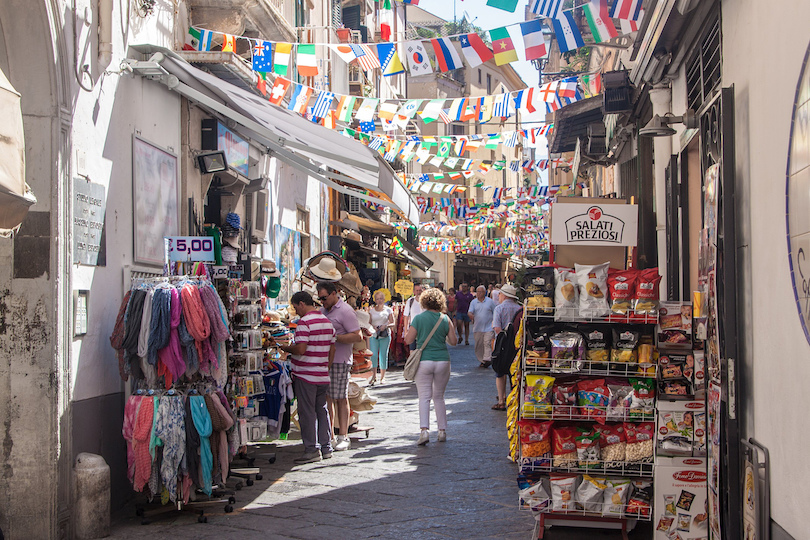 A must-visit town for many, Sorrento sprawls across steep, craggy cliffs alongside the sparkling Bay of Naples. Lying around an hour's train journey down the coast from the bustling port city, it also acts as a gateway to the Amalfi Coast.
Due to its romantic setting, views and streetscapes, countless poets, philosophers and painters have stayed here over the years. With so much lovely architecture and arresting landscapes on show, it is no wonder Keats, Nietzsche, Goethe and Wagner were enchanted by its beauty.
Other than strolling about its sunny streets and chic marinas, there are lots of terrific restaurants to try. Along the cafe-lined Piazza Tasso, you just have to taste some of its tasty local specialties and strong limoncellos.
From its clifftops, you can also gaze out over the glittering bay and giant Mount Vesuvius before you. Sorrento is also a convenient base for visiting the volcano, Capri and Amalfi Coast as well as both the popular Pompeii and Herculaneum.
8. Paestum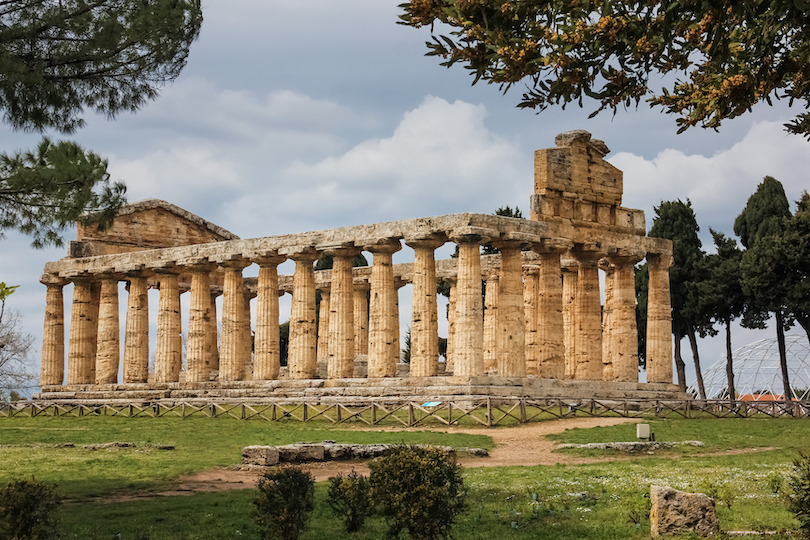 Head just a bit further south of the Amalfi Coast in Campania and you'll come across the hugely interesting archaeological site of Paestum. Once an important ancient Greek coastal city, it has very well-preserved temples, painted tombs and an amphitheater to explore.
Originally named Poseidonia after the lord of the sea, it was founded around about 600 BC with its three delightful Doric temples dating to roughly this time too. As all their sturdy stone columns are still standing, they form a strangely moving sight, alone amidst the ruined city.
Besides admiring their ancient architecture and ambling around the rest of the excavations, you can enter its National Archaeological Museum. This displays many terracotta figurines and large painted fragments from the buildings and temples mentioned above.
Once a common destination on the Grand Tour, Paestum's endless ruins, temples and city walls are well worth checking out if you have the chance.
7. Capri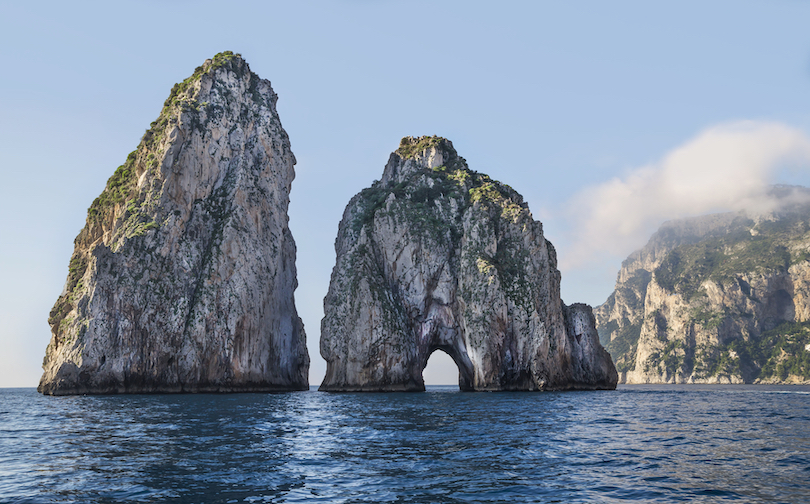 Home to lush green slopes, soaring cliffs and twinkling turquoise waters, Capri really does paint a pretty picture. Once a favored resort of Roman emperors, the isle and all its idyllic towns are now one of Southern Italy's most popular day trip destinations.
Easily reached from both Naples and Sorrento, its rugged landscapes already appear absolutely incredible on the ferry ride there. Upon arrival, you can take a funicular up to Capri Town, check out its sophisticated shops and restaurants or hike about its hillsides. There are also some very intriguing historic sights to see such as Emperor Tiberius' villas of Jovis and San Michele.
Although it is quite expensive and can get very crowded, Capri is still one of our favorite places in Southern Italy. Its irresistible scenery, views and ambience make the romantic island a must-visit in our view. Seeing the Blue Grotto's magical sea caves on a boat trip was another highlight we won't forget any time soon.
6. Alberobello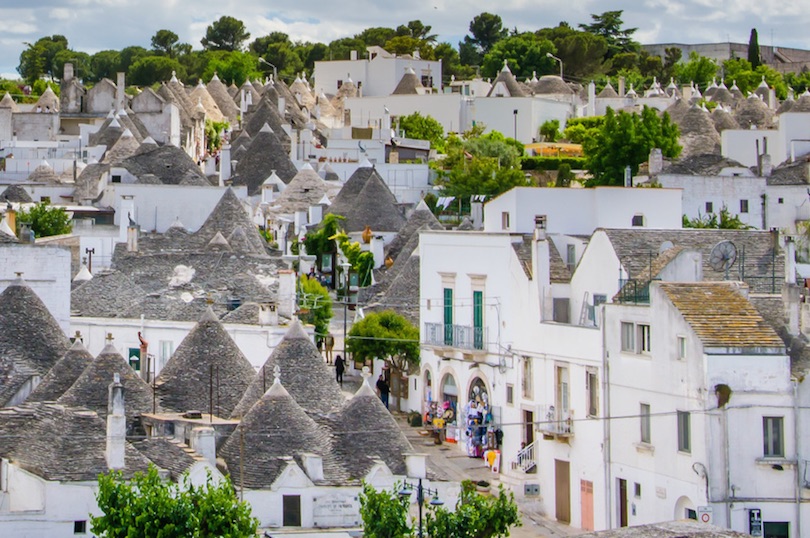 Yet another memorable spot to visit in the south is the adorable fairytale town of Alberobello. Set around an hour's drive southeast of Bari, it is renowned for its unique, eye-catching collection of trullo architecture.
Meaning 'beautiful tree' in Italian, the small town is certainly one of Puglia's prettiest thanks to all its traditional trulli. These distinctive dry-stone buildings are all painted bright white and topped by conical stone roofs made without mortar. Numbering about 1,500 in total, they mostly date to the nineteenth century.
While it really is tiny, we loved exploring the town's scenic streets and snapping pictures in front of all the cute stone structures. Some also contain cozy cafes and restaurants or souvenir shops selling miniature models of trulli and local food products.
5. Tropea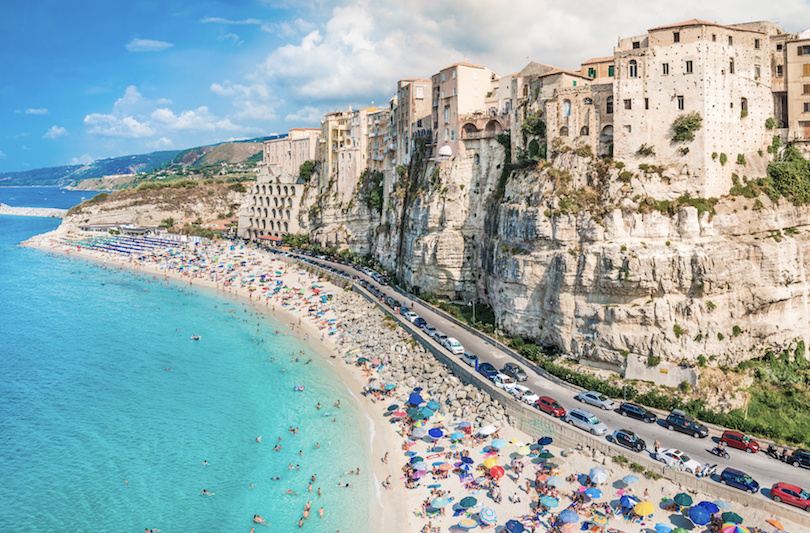 A magnificent place to visit or vacation, Tropea's attractive old town is perched in an improbable spot atop steep sea cliffs. Aside from seeing all its historical sites, its sweeping sands below are ideal for sunbathing or swimming in the sea.
Recently included as one of the most beautiful villages in Italy, local legend has it that Hercules himself founded the clifftop town on the way back from one of his heroic feats. Its unlikely setting alongside a dramatic drop almost makes it look as if the gods of old put it there.
Other than enjoying the atmosphere and trying dishes featuring its famous red onions, you can stop by its historic sights. While its twelfth-century cathedral contains marble sarcophagi and an important painting of the Madonna of Romania, Santa Maria dell'Isola Church stands alone atop a large rocky outcrop overlooking the sea.
Down below, you can always lounge along one of Italy's prettiest beaches or swim and splash about in the Tyrrhenian Sea. Thankfully still a hidden gem, Tropea offers up a very alluring mix of historic sights, beaches and delicious Calabrian food.
4. Sassi di Matera
Now recognized the world round, Matera's popularity has exploded in recent years with tons of tourists pouring in each day. Already cool to explore, the hilltop town's stupendous 'sassi' count among it and Southern Italy's top attractions.
Thought to be among the first human settlements in Italy, these ancient cave dwellings are really fascinating to wander around. Carved out and used since as early as 7,000 BC, the extensive network riddles the cliffsides around its old town. Clustered all closely together, the atmospheric old houses make for some fabulous photos and viewing.
Getting lost too amidst its winding, narrow streets and steep staircases truly is an unforgettable experience. As you step back in time and follow in the footsteps of generations gone-by, you'll come across spectacular viewpoints and centuries-old cave churches. Among the most unique places in Italy, the Sassi di Matera are not to be missed out on.
3. Lecce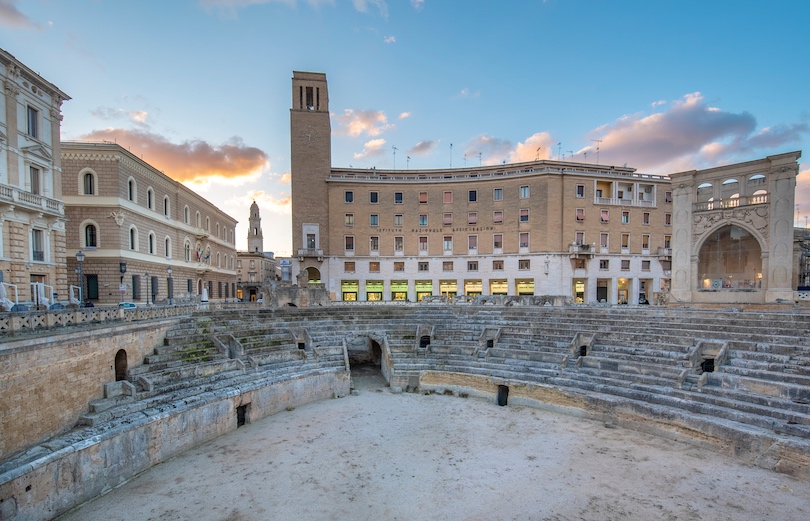 Fittingly known as the 'Florence of the South', Lecce is home to lots of ornate Baroque buildings and interesting old churches. Set in the center of Puglia's Salentine Peninsula, it also lies not far from some stunning beaches and coastline.
Founded over 2,000 years ago, it has long acted as an important hub for the region. At its heart is a striking second-century sunken Roman amphitheater while dozens of decadently decorated churches dot its streets. Of these, the Basilica di Santa Croce's finely detailed facade and lovely Lecce Cathedral are by far the most impressive.
The city also has a very harmonious look and feel as almost all its buildings are made out of the light Lecce Stone. At night, this makes its lively streets even more magical as their fine facades seem to emit a warm glow. This was our favorite time of day as there was a buzz about town and the scorching sun had set.
We also had time to fit in a couple of day trips to Sant'Andrea and Gallipoli along each coastline. While the former boasts some sublime sea stacks and shimmering turquoise waters, the latter's old town on a limestone island is amazing to explore. We couldn't recommend both enough!
2. Pompeii & Herculaneum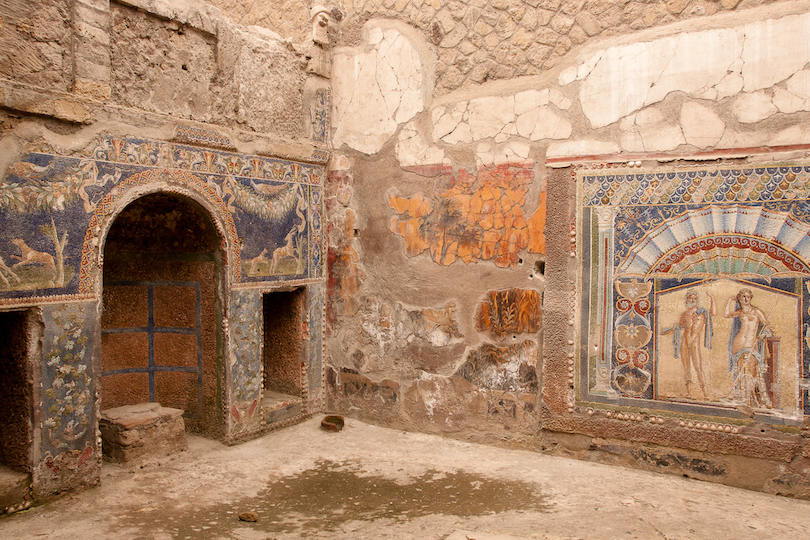 Two of the world's most famous and fascinating archaeological sites, Pompeii and Herculaneum just have to be explored if you have the chance. Remarkably well-preserved, all their excavated streets, homes and temples offer an enthralling look into daily Roman life millennia-ago.
In 79 AD, Mount Vesuvius violently erupted burying both cities in meters of ash and pumice. For centuries, they lay frozen in time until archaeologists slowly started unearthing their ancient streets lined by destroyed buildings.
With around 11,000 people believed to have been living there, Pompeii's site is understandably much, much larger. Must-see ruins here include its enormous amphitheater, fabulous forum and the fresco-filled Villa dei Misteri. Of course, there is also the Temple of Apollo and House of the Faun to see alongside countless other parts of the city. As it is so massive, you should probably plan where to go beforehand or take a guided tour.
Lying further from Salerno and closer to Naples in the shadow of Vesuvius is the smaller, wealthier resort of Herculaneum. As it was once a seaside retreat of the Roman elite, it has tons of elegant houses containing mosaics, frescoes and courtyards to examine. In contrast to Pompeii, it is much less crowded and exhausting to explore.
1. Amalfi Coast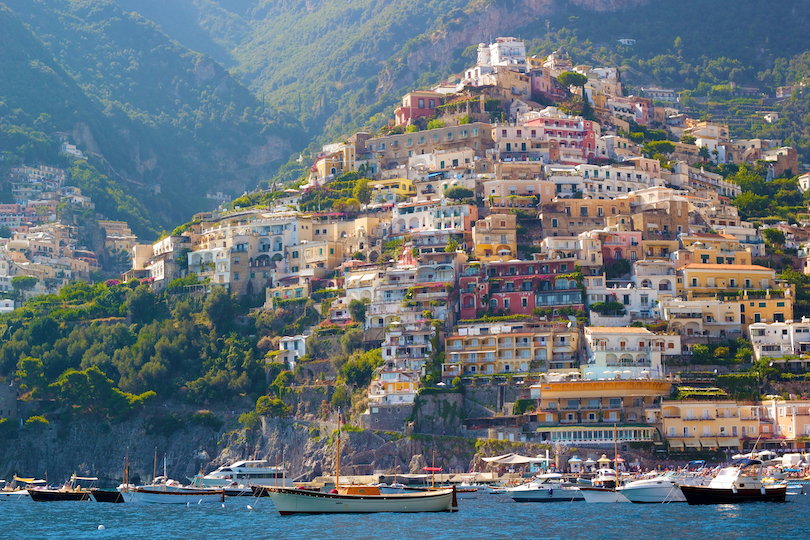 Absolutely unmissable of course is the iconic Amalfi Coast. Rightfully celebrated for its majestic Mediterranean landscapes and charming colourful towns that tumble down the cliffs, it has long been a hugely popular jet set destination.
Overlooking the sparkling Gulf of Salerno, its steep sloped mountains and small fishing villages line the southern side of the Sorrentine Peninsula. Coupled together, they paint an unimaginably beautiful picture with phenomenal views to be enjoyed up and down the coast.
Besides basking in its dramatic scenery, you can visit idyllic little towns like Amalfi, Positano and Minori among others. Here you amble around their quaint centers, see old churches and stop off for some seafood or shop for ceramics. Tiny paths also snake their way up the mountainsides to yet more astounding viewpoints.
As its roads are often narrow, packed and not very fun to drive along, many people take relaxing boat excursions up and down the coast. Seeing the Amalfi Coast before you in all its glory really is the perfect end to an unforgettable trip around Southern Italy.