Kentucky is more than fried chicken and bourbon, though these rank high on the list of things to eat and drink. But horse racing also features prominently in Kentucky culture. The state has five tracks, of which Churchill Downs is the most famous. Settled by frontiersman Daniel Boone and the birthplace of Abraham Lincoln, Kentucky offers a plethora of activities to keep you on the go.
There are panoramic vistas just waiting to be viewed, caves to be explored and bluegrass festivals to attend. Kentucky is where creamy gravy is elevated to an art form, making an ideal companion for that fried chicken. An overview of the best places to visit in Kentucky:
10. Bowling Green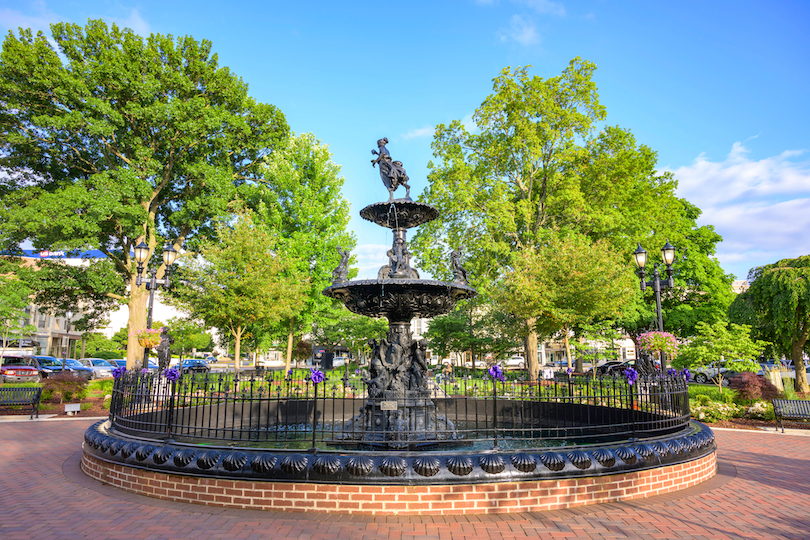 Bowling Green might be dubbed the "motor city" of Kentucky since Chevrolet has manufactured the Corvette here since 1981; you can take a factory tour or visit the National Corvette Museum which is located here. Founded in1798, the city served as the Confederate capital of Kentucky during the Civil War.
In 2014, Forbes named it a top place to retire. The city has many parks, making it a good place to enjoy nature in an urban setting. Other top attractions in Bowling Green include Fountain Square with its Victorian fountain, the hands-on Barren River Imaginative Museum of Science and Aviation Heritage Park.
9. Big South Fork National River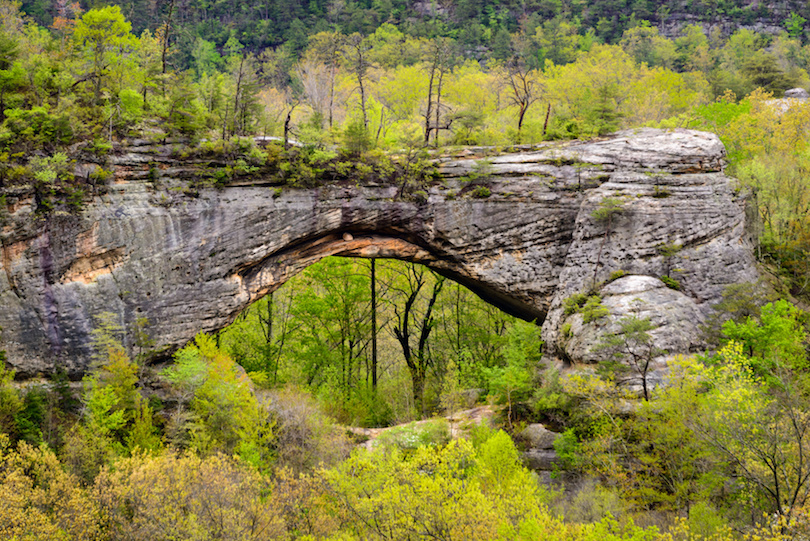 The Big South Fork National River and Recreation Area is a good place for you to get up-close and personal with nature. Located in the Cumberland Plateau in northeastern Kentucky, the national park offers miles of hiking trails, rock climbing and whitewater rafting adventures, horseback riding and camping. And don't forget the stupendous scenery.
The Big South Fork region has many natural bridges caused by erosion as well as stunning views of the river gorge as it cuts through ancient rock. It also has hoodoos that are similar to those found in the western United States.
8. Land Between the Lakes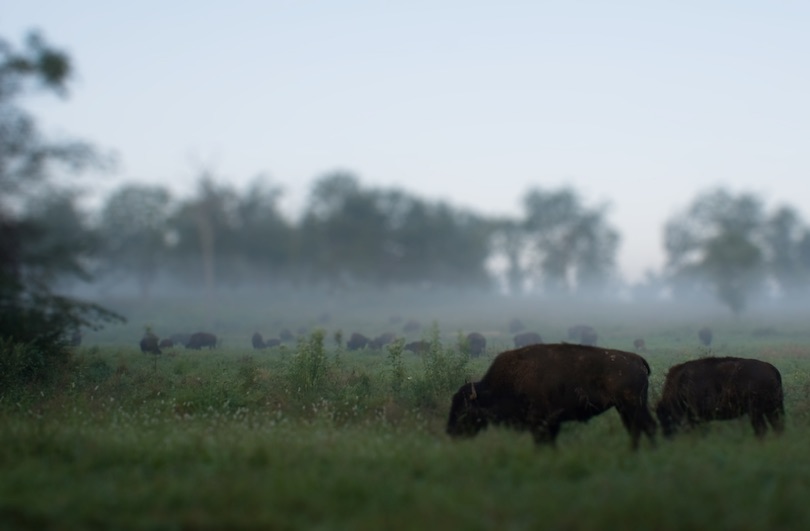 Andy McLemore / Flickr
The Land Between the Lakes National Recreation Area is aptly named: It's located between Kentucky and Barkley lakes, which are connected by a canal. Located in Kentucky and Tennessee, President John Kennedy designated it a national recreation area in 1963. This scenic area offers you plenty to see and do, from hiking trails to driving through an elk and bison prairie.
Additionally, you'll want to visit the Homeplace, a recreated 1850 farm where staff wears period costumes and uses period implements and techniques to grow crops. There's also a planetarium that offers good viewing of any eclipses.
7. Kentucky Bourbon Trail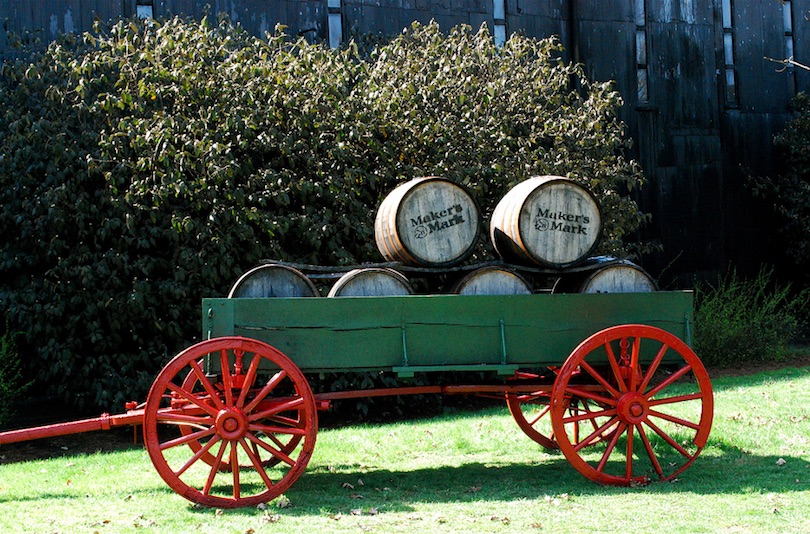 Valerie Hinojosa / Flickr
Spirited travelers will definitely want to journey along the Kentucky Bourbon Trail. The road trip takes in nine of the state's major distillers, including Wild Turkey, Jim Beam, Maker's Mark and Four Roses, as well as some of the smaller craft distilleries.
You'll learn how America's native spirit is made, view the distilleries and maybe even do a little sampling of the state's best. Kentuckians have been making bourbon since the 1700s when farmers realized it was easier to get their crops of corn and grain to market if they were in liquid form.
6. Paducah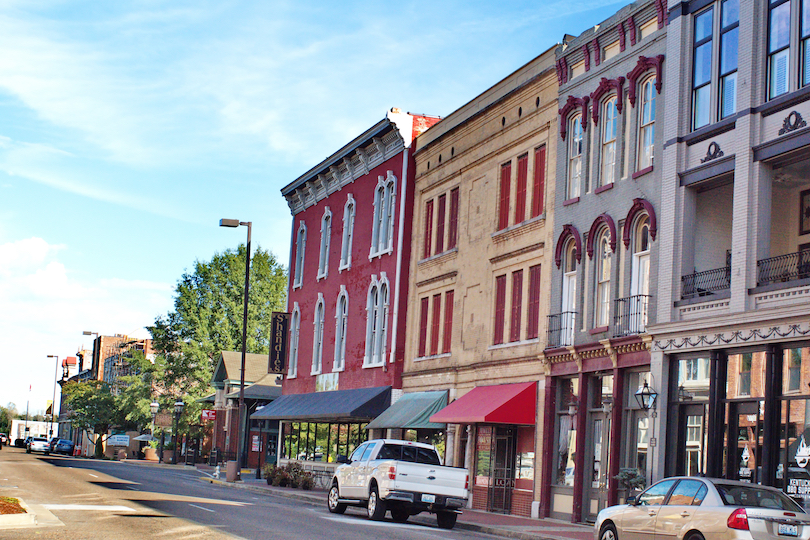 Thomas / Flickr
Paducah is a small city located at the confluence of the Ohio and Tennessee rivers. Paducah was first settled in 1821 but it wasn't until 1827 that William Clark (think Lewis and Clark Expedition) designed the town's layout.
The city's top attraction is the National Quilt Museum, which hosts an annual international quilt exhibition. Just a walk away are the Floodwall murals that trace Paducah's history in 50 panels. Paducah also is known for its historic district – 20 blocks are on the National Register of Historic Places. The city is known, too, for its vibrant music and arts scene.
5. Cumberland Gap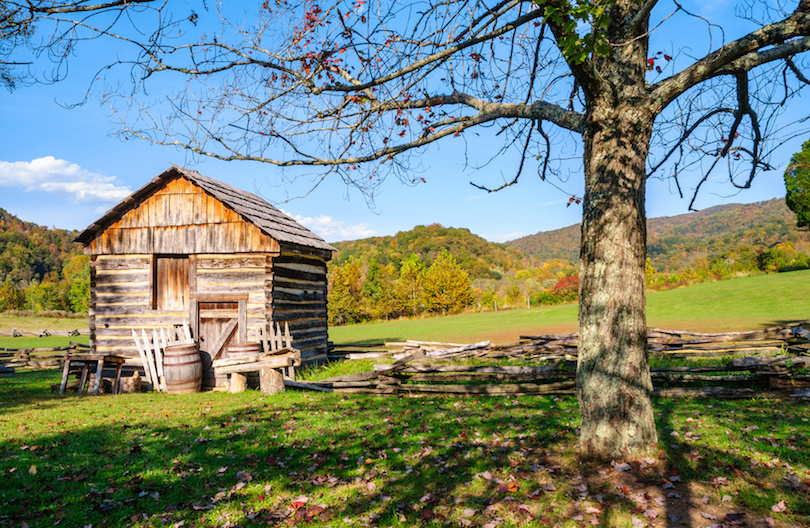 When we think of buffalo roaming the range, we think of the prairie states. Yet, buffalo once roamed Cumberland Gap since the trail is based on buffalo trails. The Cumberland Gap is a major break in the Appalachian Mountains and in the early years of settlement was a gateway to the west. Between 1775 and 1810 an estimated 300,000 settlers entered Kentucky.
Cumberland Gap National Historical Park not only preserves the area's natural beauty but its history as well. Be sure to visit Hensley Settlement, an old mining village that is representative of the early 20th century.
4. Natural Bridge State Resort Park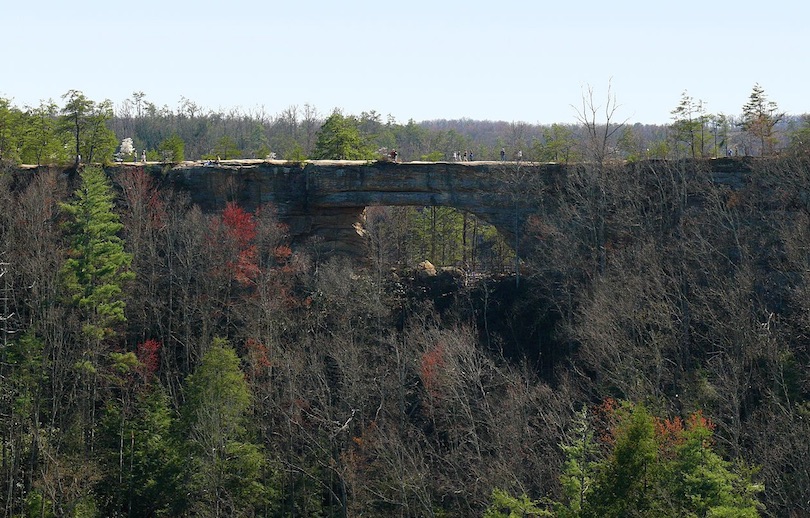 If you're an outdoor enthusiast, add Natural Bridge State Resort Park to your bucket list of places to visit in Kentucky. Natural Bridge, one of Kentucky's first state parks, offers 19 miles (30 km) of hiking trails (Note: pets are not permitted on most trails) and a small lake for fishing and paddling.
This is in addition to Red River Gorge scenery and some spectacular sandstone formations, including a natural bridge that is 66 feet (20 meters) high. About half the park is a nature reserve. Square dancers: The park hosts twice weekly Appalachian square dances during the summer.
3. Lexington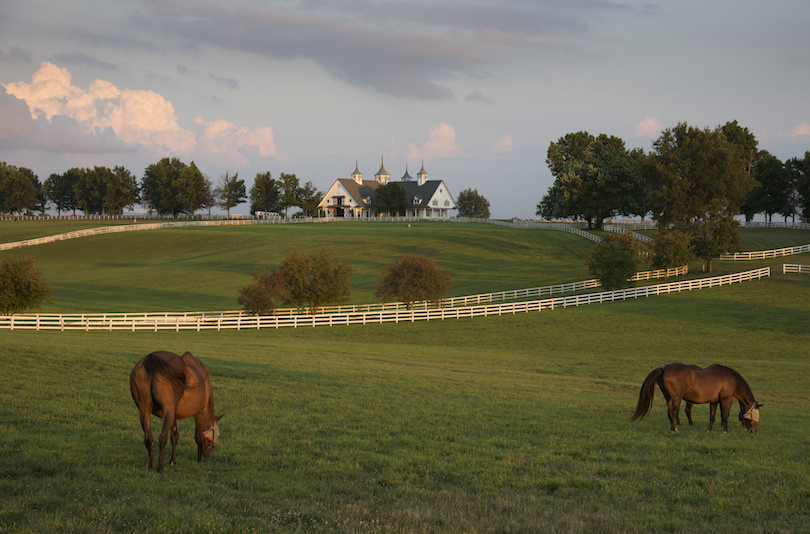 Anthony / Flickr
Kentucky's second largest city, Lexington, is the heart of the Bluegrass region. It is also known as the horse capital of the world; it's been a center for thoroughbred racing for more than 200 years. Its Bluegrass Stakes is considered a rehearsal for the Kentucky Derby. The city was once dubbed the "Athens of the West" by an early 19th century poet.
Lexington has a vibrant arts scene, hosting music and arts festivals. throughout the year. Notable personages with ties to Lexington include 19th century politico Henry Clay, Confederate president Jefferson Davis and actor George Clooney.
2. Mammoth Cave National Park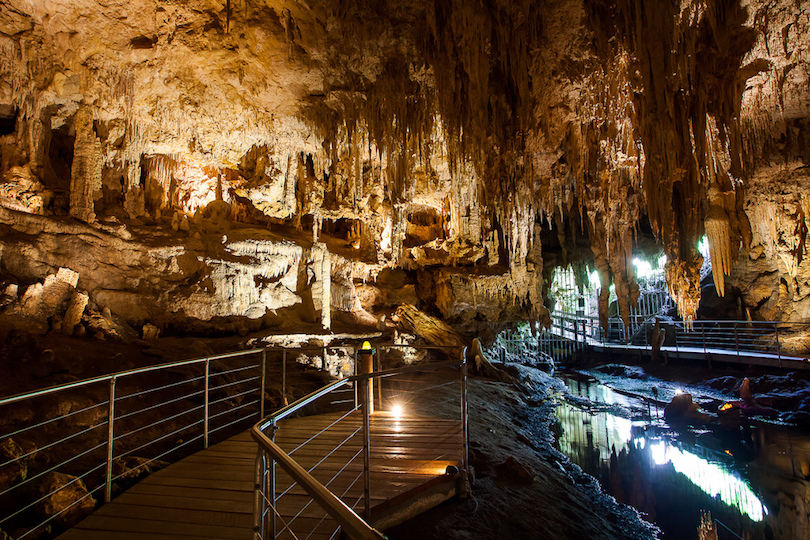 MargaretRiver.com / Flickr
Spelunkers probably already know this: Mammoth Cave is the longest cave system in the known world. To date, 405 miles (652 km) of passageways have been surveyed; this figure increases with new discoveries every year. Discovered by hunters in 1797, the caves were mined for calcium nitrate in the War of 1912.
Several caves are open to visitors, with electric-lit tours. Hardier explorers can opt for a lantern tour that involves crawling though muddy passageways. One of the most popular places to visit in Kentucky, about two million people visit the national park every year, with around 500,000 taking a cave tour.
1. Louisville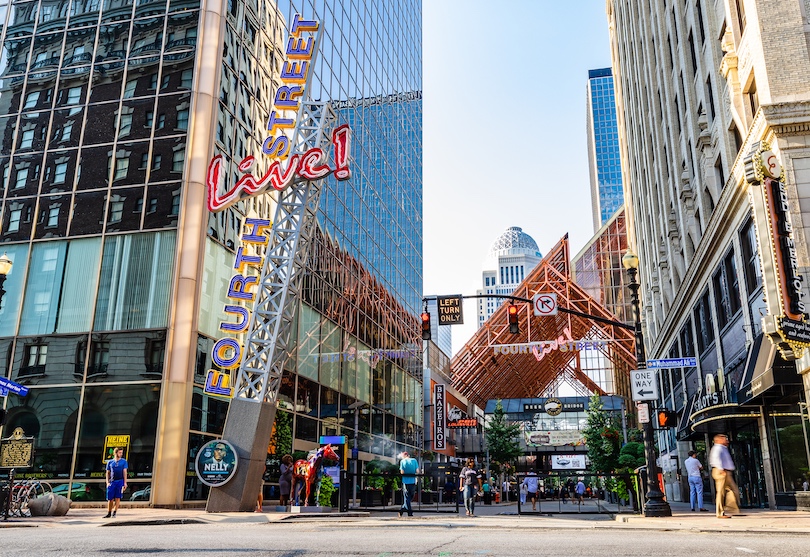 Named for King Louis XVI, Louisville was founded on the Falls of Ohio in 1778, making it one of the oldest towns west of the Appalachians. It is Kentucky's largest city. Louisville is best known as the home of the Kentucky Derby, a leg of the Triple Crown that's called the "greatest two minutes in sports." The annual derby dates back to 1875.
Just prior to the derby is Thunder over Louisville, the largest fireworks display in North America. But take a gander through the city's historic district, the largest historic preservation district in the United States that features Victorian homes and buildings.
Map of Kentucky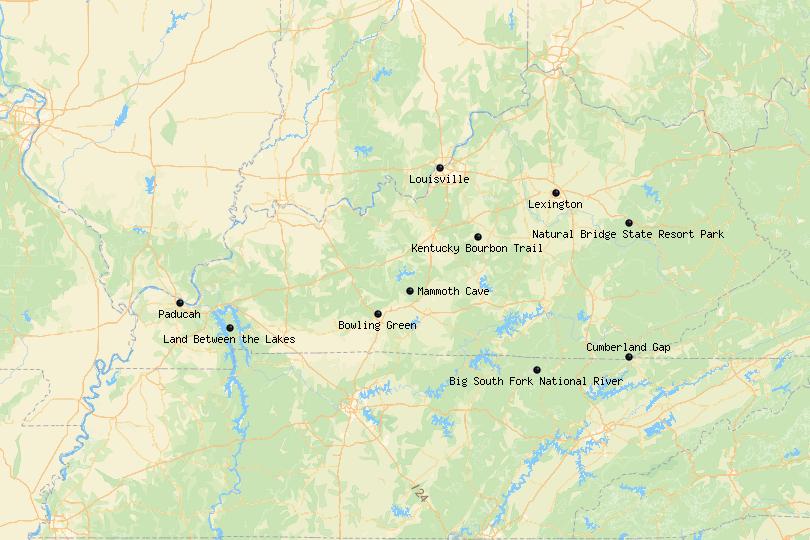 © OpenStreetMap © MapTiler © Touropia