Alabama is a state of many names: Yellowhammer State after the state bird, the Cotton State and the Heart of Dixie. Though Spanish explorers passed through the state in 1540, it was the French who settled the area, founding Mobile in 1702. Because it's located on the Gulf of Mexico, Alabama is a good place to indulge in water activities.
The 22nd state also enjoys a vibrant arts, culture and entertainment scene. You may want to consult the weatherman before visiting, however, since the state is vulnerable to hurricanes.
Map of Places to Visit in Alabama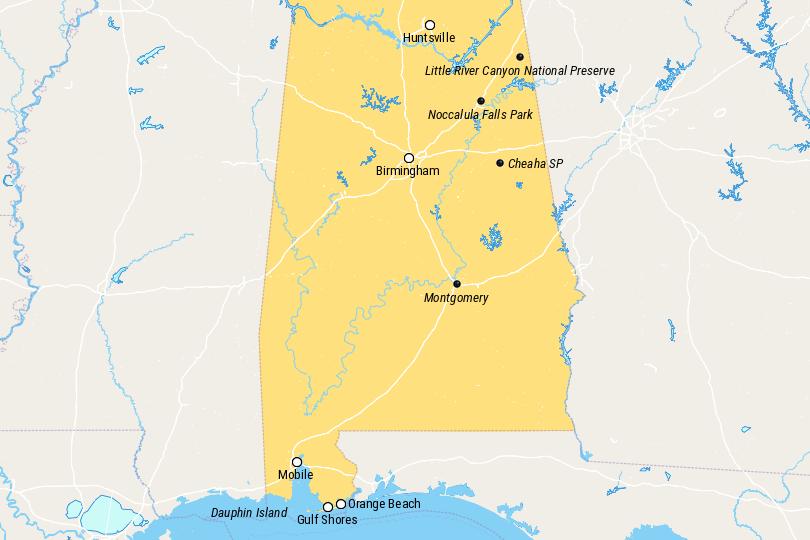 © OpenStreetMap © MapTiler © Touropia
Hurricanes aside, Alabama is a wonderful place where you can kayak a wild river or learn more about our nation's space program. It's no wonder this southern state is a popular tourist destination. Here's an overview of the best places to visit in Alabama:
10. Dauphin Island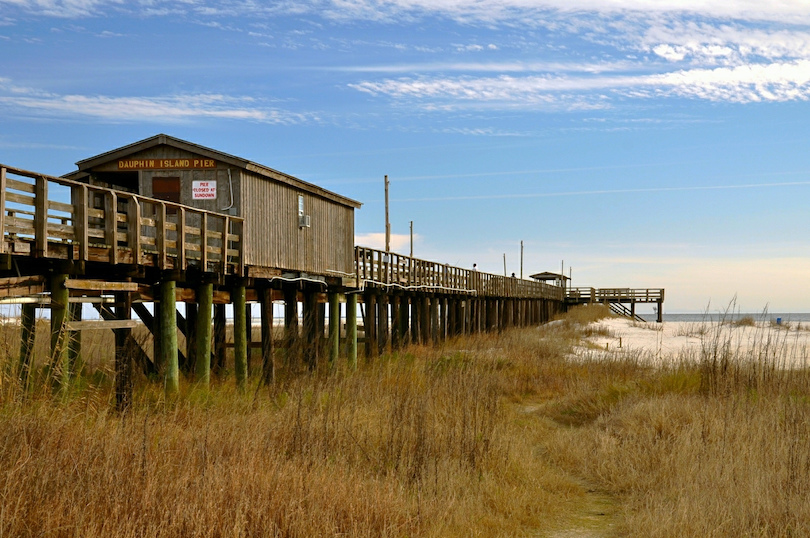 faungg / Flickr
Dauphin Island, off the coast of Mobile, is a rest stop on the way from South America if you're a migratory bird. The island is often the first land birds see as they journey north. There are several bird sanctuaries on the island, but the main one is Audubon Bird Sanctuary.
Named for the Dauphin of France, great-grandson of Louis XIV, island beaches feature spectacular sunsets. If you've ever heard the phrase, "Damn the torpedoes! Full speed ahead!" it originated here with Admiral Farragut during the 1864 Battle of Mobile Bay. The historic walled Fort Gaines once stood guard per the bay's entrance.
9. Noccalula Falls Park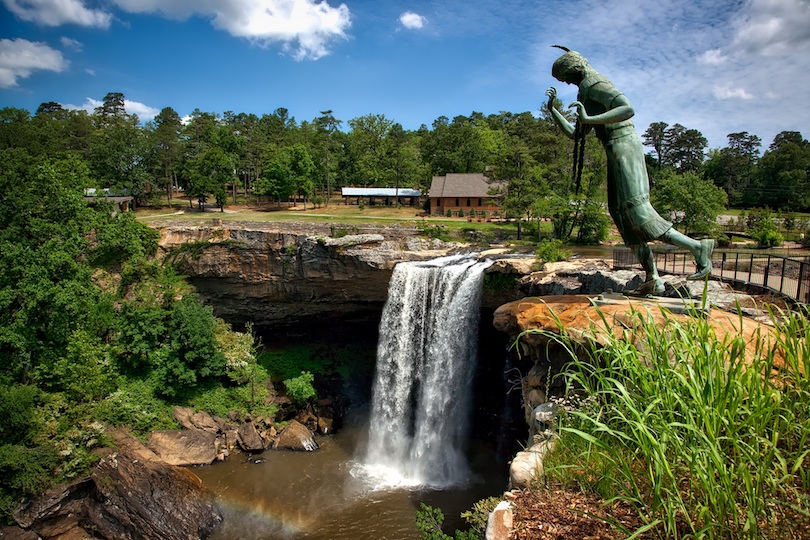 Romantic tragedy lurks beneath the waters of Noccalula Falls Park. According to legend, rather than marry the rich chief her father wanted her, Noccalula chose to jump over the 90-foot falls on her wedding day. You'll see a nine-foot tall statue of her at the falls that drop into the Black Creek ravine.
But where there is sadness, there is also beauty, the 25,000 azalea plants in this Gadsden park. While camping here, you can stroll the park's paved hiking trail, let your kids play at the petting zoo and visit Pioneer Village to learn about the past.
8. Montgomery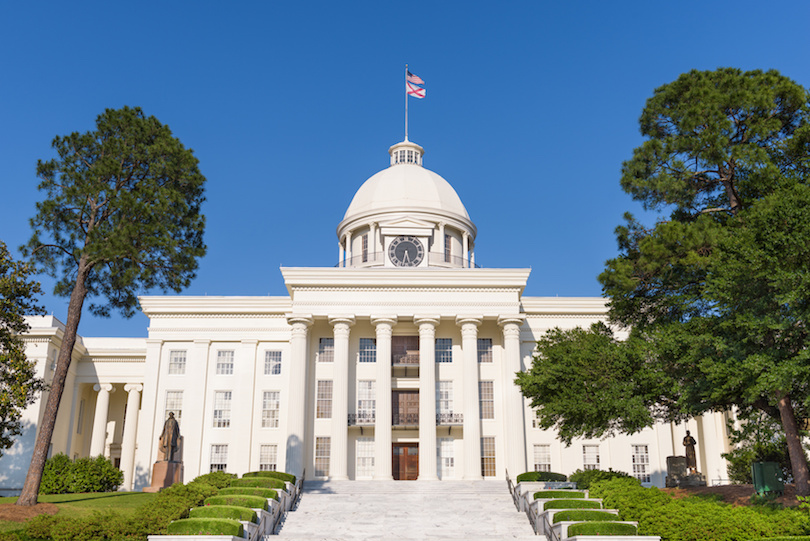 Alabama's capital, Montgomery, has a notable history, but it was Rosa Parks who really made it famous. The African-American woman name civil rights history in 1965 when she refused to give up her seat on a bus to a white man. In an ironic twist of history, Montgomery was where the Confederacy was formed in 1861.
Today, this city on the Alabama River is noted for its numerous arks, skyscrapers and one of the best art scenes for cities its size in the United States. Alabama Shakespeare Festival presents the Bard's work throughout the year at its Blount Park theatre.
7. Cheaha State Park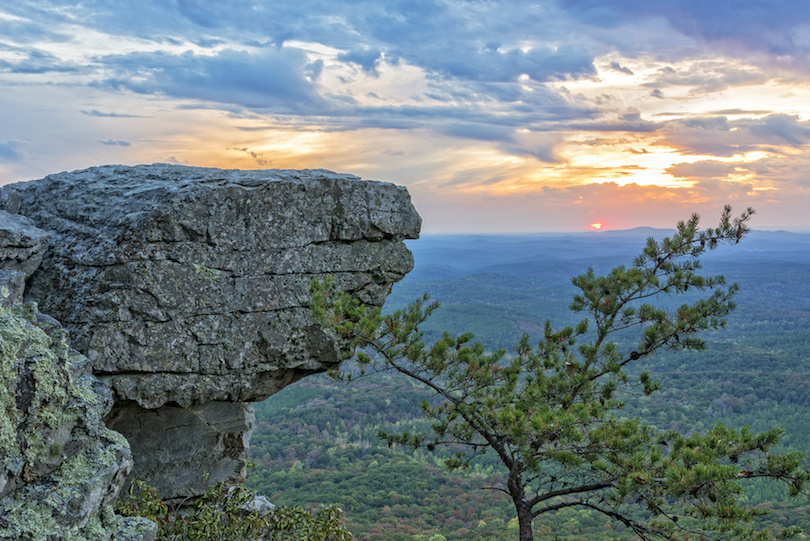 Cheaha Mountain is the highest point in Alabama. The 2,413-foot (735-meter) high mountain can be found in the state park named for a Cree Indian word. Located inside Talladega National Forest, Cheaha State Park has good hiking with access to the Appalachian Trail as well as other trails.
There's even a trail for ATV riders if you'd rather ride than hike through nature. Accommodations range from camping to a luxury lodge. If a pretty outdoor setting in your venue of choice, park staff can help you arrange your wedding. The park also is popular with day users.
6. Mobile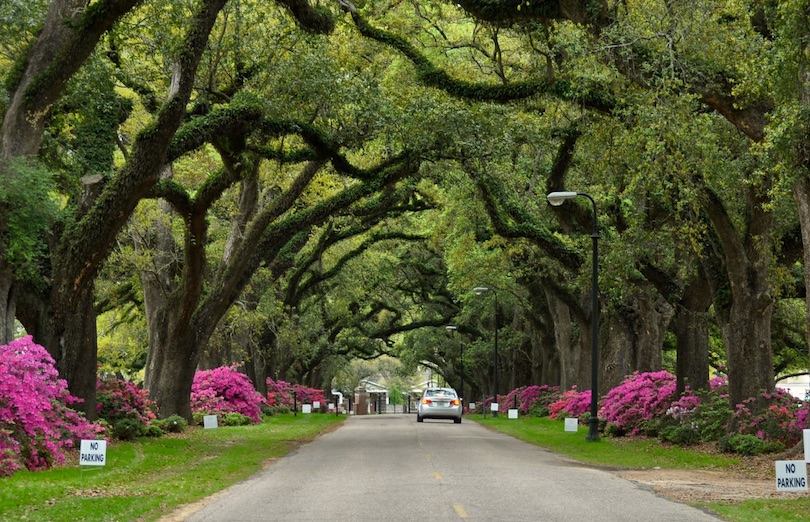 faungg / Flickr
Mobile, located at the head of Mobile Bay, is Alabama's only saltwater port. Alabama's third largest city is also the largest on the Gulf Coast between New Orleans and St. Petersburg in Florida. It is a cultural center on the sea, with museums, art galleries, and professional symphony, ballet and opera.
In early spring the city is ablaze with azaleas, while in February it hosts the oldest organized Carnival in the United States; their carnival dates back to the early 1700s when it was organized by French Catholic settlers. Mobile is famous for its antebellum architecture, a blend of several styles found throughout nine major historic districts.
5. Orange Beach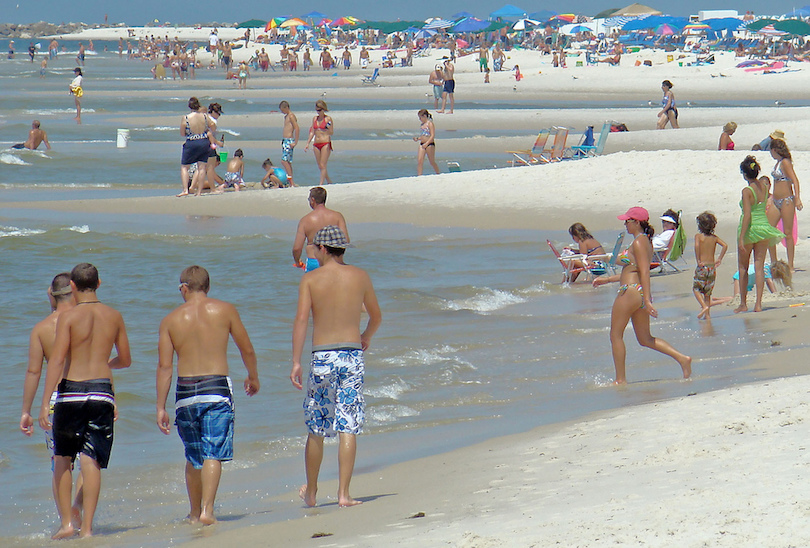 Bill Sutton / Flickr
Orange Beach is a resort city of 5,500 residents on Alabama's Gulf Coast border with Florida. It's one of the best places to visit in Alabama if you want to chill out, perhaps staying in beachfront housing and playing a little basketball or tennis at a rec center if you get tired of water activities.
Orange Beach also is a good place to do dolphin spotting, or you can do what the locals do for entertainment: visit the Orange Beach Islands. The four islands are located in Perdido Pass and are accessible by watercraft. The islands are popular with water sports enthusiasts and also are a good place to see seabirds and marine mammals.
4. Little River Canyon National Preserve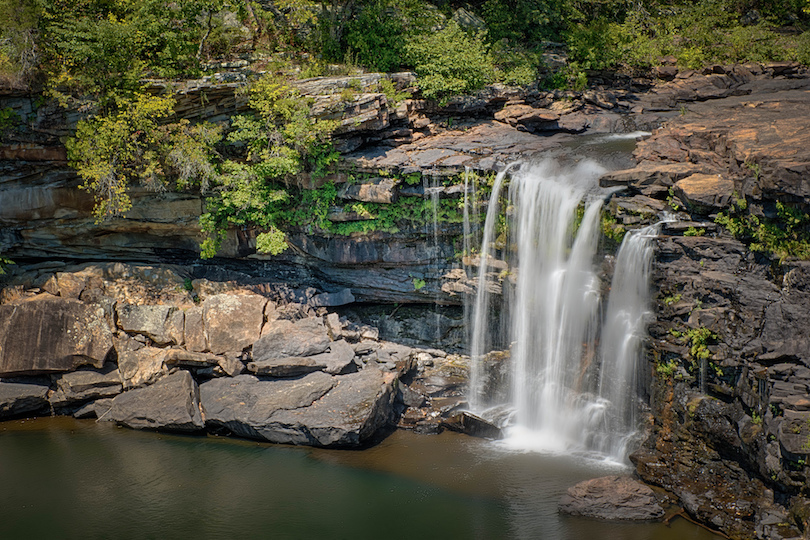 The Little River Canyon is a special place, frequently described with superlatives, such as the deepest canyon east of the Mississippi River. The Little River, which starts in northwest Georgia, is believed to be the longest river in the United States that runs atop a mountain, in this case, Little Top Mountain.
Though it's only about 600 feet at its deepest, it's considered a spectacular landform in the southern Appalachian Mountains. The Little River is a Wild and Scenic River. The nature preserve that surrounds it is home to many protected species of plants and animals.
3. Huntsville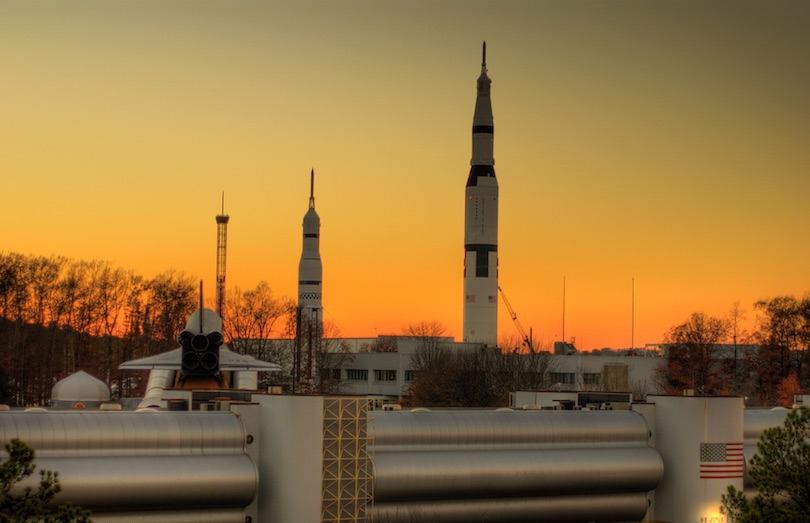 Bryce Edwards / Flickr
Huntsville is known as Rocket City because of its association with the U.S. space program. Chemical munitions facilities built during World War II were converted to space exploration use following the war; the United States launched its first satellite here in 1958. Today, NASA's Manned Space Flight Center is located in Huntsville.
The city has a number of historic homes, some constructed in the early 1800s. Museums include Space Camp, Alabama Constitution Village with its reconstructed Federal style buildings, Clay House with its collection of Noritake porcelain and Veterans Memorial Museum with its collection of military vehicles.
2. Gulf Shores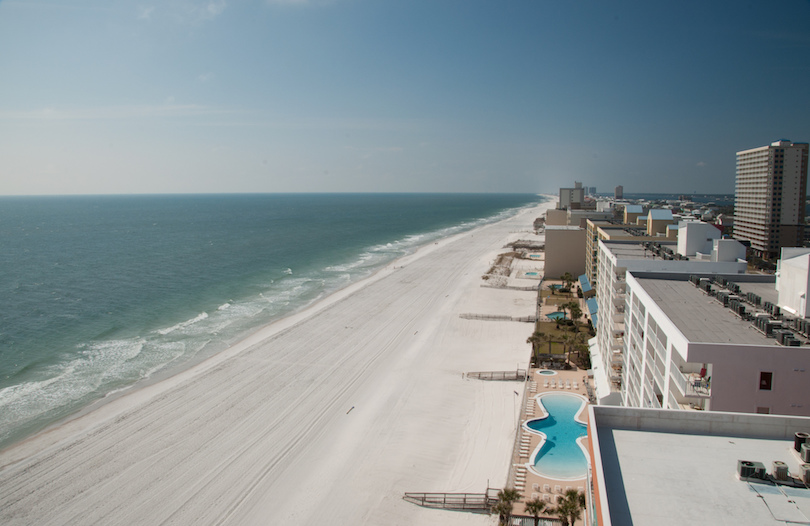 Paul Nicholson / Flickr
Gulf Shores is a popular tourist destination on the Gulf of Mexico. Just 54 miles (87 km) from Mobile, it's a good place to go ocean fishing, play golf at two top courses or go dolphin watching. Besides the usual beach activities, you can also take a sunset cruise on the Gulf or take the whole family to a water/amusement park.
If you're a party animal, then late April is the time to visit. That's when what's billed as the world's greatest beach party takes place. Join in the fun as you toss a dead mullet over the state line with Florida.
1. Birmingham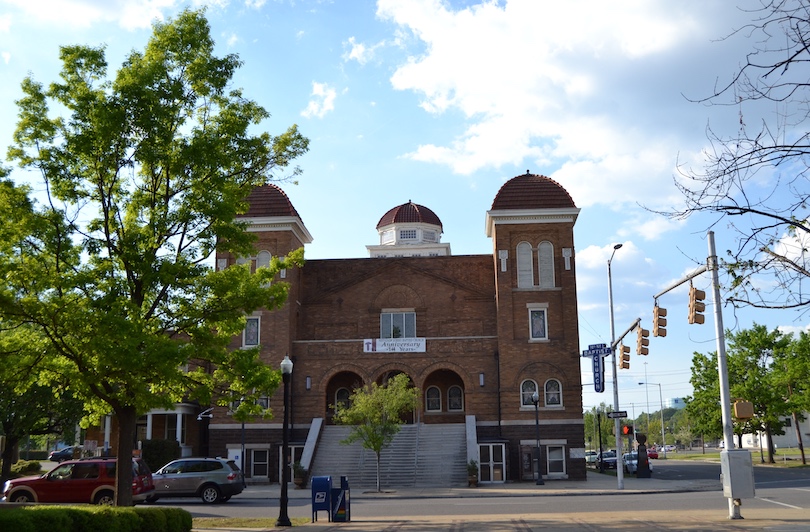 The city named after Birmingham, England, was founded during Civil War Reconstruction. Today, it is Alabama's largest city. Because it was once the south's main industrial area, it was given the nickname of "the Pittsburgh of the South." Birmingham is the cultural capital of Alabama, with the largest art museum (Birmingham Museum of Art) in the southeastern United States.
You'll also find ballet, symphony and opera companies here as well as several theaters for the performing arts. Birmingham is host to several music and film festivals, including the Sidewalk Moving Picture Festival that draws filmmakers from around the world.