Despite its massive size and vast array of incredible landscapes, New Mexico is only very sparsely populated with lonely settlements and cities dotting its arid deserts and rugged mountains. Fittingly known as the 'Land of Enchantment' due to its stupendous scenery, it is an outdoor lover's dream with remarkable rock formations, river valleys and Ancestral Puebloan ruins.
While its canyons, mesas and forests lend themselves to all kinds of fun outdoor activities, its quiet and calm towns and handful of bustling cities are known for their rich cultural heritage, interesting historic sites and delicious cuisine. This makes the best cities in New Mexico a treat to both live in and visit with American, Mexican, Spanish and Native American influences all on show.
12. Ruidoso
Nestled amidst the soaring Sierra Blanca mountains, Ruidoso is a peaceful and picturesque place that has a lot going for it. Despite its smallish size, the scenic, secluded resort town boasts an array of outdoor activities with a casino, ski slopes and top-class horse racing at the nearby Native American reservation.
Set in the south-center of the state, Ruidoso is surrounded by prominent peaks and the lush Lincoln National Forest with brilliant hiking, horseback riding and camping to be had alongside skiing, river rafting and ziplining. Thanks to its wealth of recreation opportunities, affordable cost of living and laidback way of life, it is a great place to retire or bring up a family.
11. Corrales
Mike Tungate / Flickr
Often ranked among the best places to live in New Mexico, the charming Corrales lies alongside the Rio Grande in between Albuquerque and Santa Fe. Due to its proximity to the two large cities, residents of the rural village can enjoy a calmer pace of life without sacrificing much in the way of dining, shopping and entertainment.
As agriculture still plays a huge role in Corrales' culture, economy and identity, many fertile farms and wineries surround the town while plenty of community events and festivals take place over the course of the year. Add in the stupendous nature nearby, its high quality of life and friendly and welcoming residents, and it is no wonder that Corrales appeals to so many people looking to settle down in the state.
10. Roswell
If instead of farming techniques and fine wines it is aliens and UFOs that you are interested in, then, Roswell in the southeast of the state may be the place for you. Since the infamous Roswell incident of 1947 it has attained a quirky sort of notoriety with lots of alien and spacecraft-themed attractions and establishments.
While its unique International UFO Museum and annual festival to commemorate the alleged UFO crash entice plenty of visitors, the small city also relies on both New Mexico and Americana related tourism too. In its parks and Pioneer Plaza you can enjoy fantastic folk music performances with the excellent art museum and beautiful Bottomless Lakes State Park a firm favorite with locals and tourists alike.
9. Carlsbad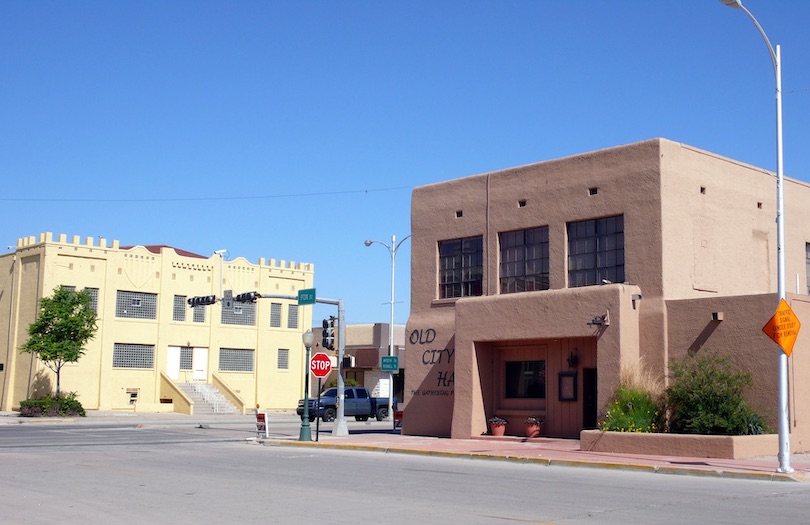 Matthew Rutledge / Flickr
While most people solely associate the small city with the spectacular Carlsbad Caverns National Park, the town actually has much more going for it than first meets the eye. Besides being very affordable and having a low unemployment rate, nearby scenic nature spots like the Guadalupe Mountains, Lincoln National Forest and Sitting Bull Falls offer all kinds of epic outdoor activities.
Located not far from the border with Texas, Carlsbad acts as an important center for potash mining and petroleum production with tourism being its other main money maker. Aside from all the sites mentioned above and several small museums and art galleries, its other main attraction is the Living Desert Zoo and Gardens State Park which displays pretty plants and animals from the local area.
8. Albuquerque
The largest city in New Mexico, Albuquerque has almost everything you could ever want in terms of attractions, activities and entertainment options. Although oft-overlooked, the vibrant metropolis has a rich and diverse history and heritage with Spanish and Native American cultural influences on show in its attractive adobe Old Town.
Sprawled about the enormous Rio Grande Valley are lots of delightfully different neighbourhoods to live in with ABQ being very affordable for a big city. As well as its relatively low cost of living, residents benefit from excellent amenities and high employment rates, with warm weather and world-class cuisine being a welcome boon.
Add in all the enticing downtown art galleries and museums and the hiking, biking and Balloon Fiesta to be had in its surroundings and The Q really does make for a great place to live or visit.
7. Alamogordo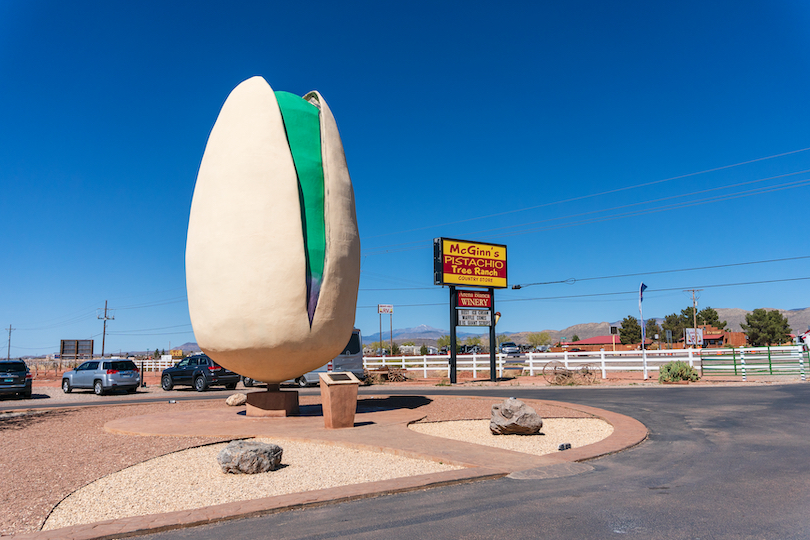 Bordered by not only the striking Sacramento Mountains and lovely Lincoln National Forest but the wonderful White Sands National Park too, Alamogordo is sure to appeal to nature lovers and outdoor aficionados alike. Aside from its spellbinding scenery and amazing outdoor activities, cheap housing and short commutes make the small city an increasingly popular spot to settle down.
Once home to farmers and ranchers, its economy now instead relies on three nearby military installations with thousands of veterans also residing in the area. Scattered about town are a wealth of recreational and leisure facilities with Alameda Park Zoo, Flickinger Center for Performing Arts and New Mexico Museum of Space History counted among its standout sights.
6. Silver City
Nestled at the southern foot of the massive and majestic Mogollon Mountains you can find the quiet and quaint Silver City. While outdoorsy types will enjoy the vast swathes of untouched nature in the nearby Gila National Forest, its historic district is packed with attractive old Victorian, Queen Anne and Italianate-style buildings.
Due to its low cost of living and stunning setting, retirees and families with young kids have flocked to Silver City in recent years; its high-tech centre also attracts young professionals. Although it is quite diverse and residents are friendly and welcoming, there is not all that much in the way of nightlife or entertainment, though its local shops, cosy cafes and artsy vibe more than make up for it.
5. Farmington
teofilo / Flickr
Tucked away in the northwest of New Mexico is the family-friendly Farmington that acts as a gateway to the nearby Navajo Nation and Four Corners area. Aside from the dramatic landscapes and archaeological sites that lie on its doorstep, the small city is known as a center for folk art with coal, gas and petroleum production being its primary industries.
Thanks to its plethora of recreational facilities, laidback way of life and gorgeous riverside setting, Farmington is a fantastic place to bring up a family and the town has a young and dynamic feel. Besides fishing, camping and mountain biking amidst its scenic surroundings, both locals and tourists can watch any of the extreme annual sports events it holds with Chaco Canyon, Mesa Verde and Aztec Ruins counted among its most impressive archaeological sites.
4. Taos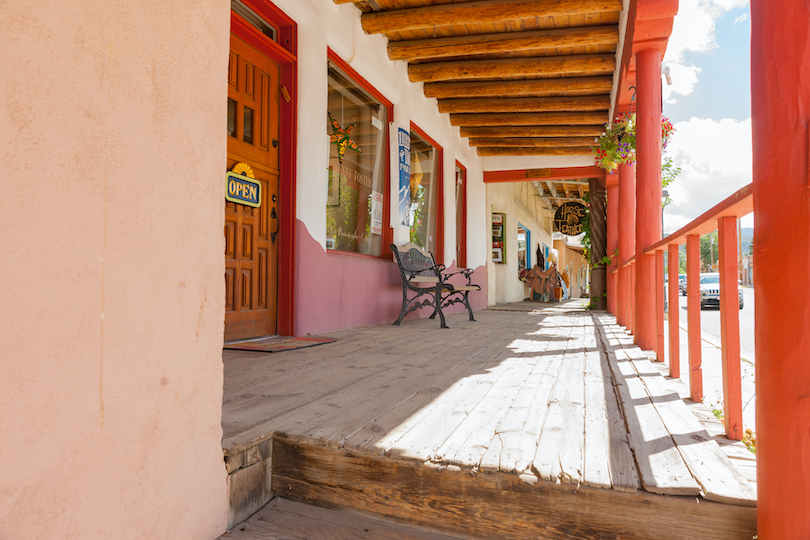 Long one of the most popular places to live and visit in the state, Taos is located in the north center of New Mexico right next to the Sangre de Cristo mountain range. Fittingly nicknamed the 'Soul of the Southwest' due to its rich cultural heritage and thriving arts scene, it has all kinds of fun outdoor activities for visitors and is particularly known for its superb skiing in the cold winter months.
Despite its smallish size, the center of town is crammed with incredible adobe architecture and an extensive array of art museums with the age-old historic site of Taos Pueblo lying on its outskirts. In addition to exploring its pretty plaza and historic homes and artists' studios, you can also hike and bike the awe-inspiring gorges, mountains and desert that lie all around it.
3. Las Cruces
psyberartist / Flickr
Regularly ranked among the best cities in New Mexico to live, Las Cruces is set right in the south-center of the state, not far from the border with both Texas and Mexico. As it lies on the edge of the Chihuahuan Desert, residents can enjoy mild winters and outstanding outdoor activities with both housing and healthcare costs being very affordable.
Although it is the second-largest city in the Land of Enchantment, it still has a laidback pace of life while phenomenal views of soaring mountain ranges in the distance only add to its charm. As well as hiking and biking its nearby national monuments, there are plenty of top restaurants to try in the centre of town with countless museums, attractions and nightlife options also on offer.
2. Santa Fe
The highest state capital in all the country, Santa Fe lies amidst the rolling foothills of the Sangre de Cristo mountain range. Renowned for its rich history, cultural diversity and artistic heritage, the small city certainly appeals to prospective residents, though its slow job market, relatively high cost of living and tourist-filled center may put others off.
As it was founded in 1610, interesting and impressive centuries-old sites dot its historic heart with Spanish colonial churches set beside Mexican missions and Native American adobe edifices. These now house not only art galleries and museums but restaurants and souvenir shops too, with Santa Fe also hosting an impressive number of festivals, cultural events and performing arts shows each year.
1. Los Alamos
Larry Lamsa / Flickr
Not far from Santa Fe is yet another of the state's most sought-after places to settle: the irresistible Los Alamos. While the surrounding mountains, forests and parks offer up plenty of outdoor recreation opportunities, its splendid school system and safe streets make it the perfect place to raise a family or retire. Nature lovers are also drawn to its spectacular setting.
Known for being the birthplace of the world's first atomic bomb, the peaceful town has a wealth of amenities and activities for locals and tourists alike to enjoy, although there is not much going in the way of entertainment and nightlife. Its main appeal is, of course, all the untouched landscapes on its doorstep with skiing, mountain biking and camping being just some of its most popular pastimes.
Map of Cities in New Mexico to Live and Visit