Along with its neighbor Fort Worth, Dallas makes up one of the largest and liveliest metropolitan areas in the entire United States. Due to both its fascinating past and big, bold and, some say, brash reputation, the city epitomizes Texas for many people.
Long a commercial and cultural hub, the discovery of oil in the 30s saw a building boom take place and countless banks and businesses set up shop in its sparkling skyscrapers. This made it the perfect setting for the affluent Ewings' struggles for money, power and prestige on the hit TV series Dallas.
While it certainly has more than its fair share of upmarket boutiques and exclusive restaurants, old-time Texas steakhouses and honkytonks are never far away. To top it all off, some of the things to do in Dallas include exploring one of the largest arts districts in the States, watching the Dallas Cowboys play in the NFL or attending the fun and festive State Fair.
In this post, we'll cover:
12. Pioneer Plaza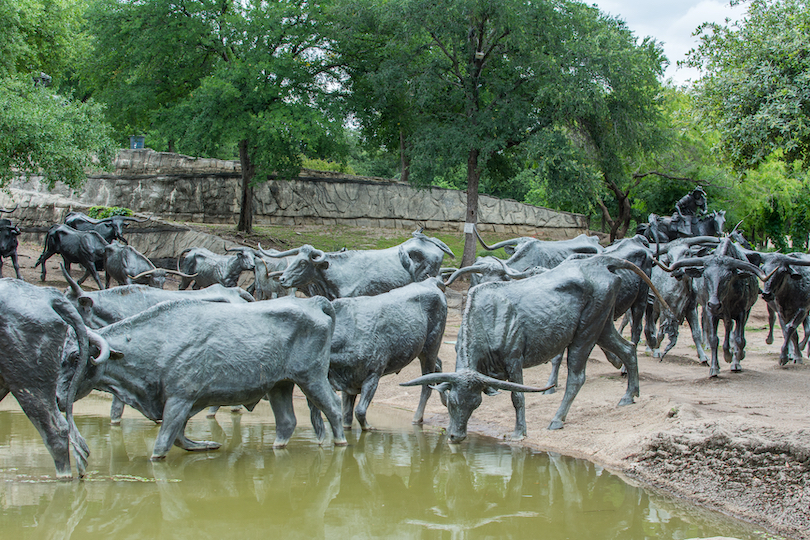 Set right in the heart of town alongside the Dallas Convention Center is the popular and picturesque Pioneer Plaza. It commemorates the city's cowboy past with its absolutely stupendous sculpture of a cattle drive transporting you right back in time to the Old West.
Once home to dilapidated railroads and disused warehouses, the large area was turned into a park in 1994. As it was designed by artist Robert Summers to look exactly like the Lone Star State's natural scenery, an artificial ridge and man-made cliff feature alongside a sparkling stream and waterfall.
While its lush green spaces and Texan plant life make it very pleasant to amble around, its standout sight is of course its striking sculpture of the Shawnee Trail. This depicts 49 larger-than-life bronze statues of Texas Longhorn cattle as they are herded across the creek by three cowboys.
11. Dallas Zoo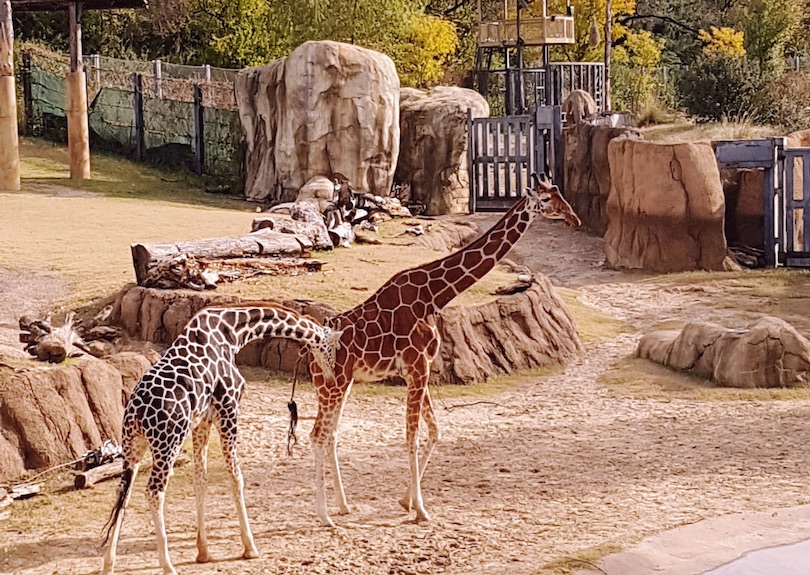 If it is real-life animals though that you want to see, you'll have to head to the delightful Dallas Zoo which is remarkably one of the oldest zoos in the nation. Located just across the Trinity River from downtown, it impressively boasts over 2,000 animals, birds and reptiles of some 400 or so species.
Since being set up in 1888, it has grown considerably with everything from enormous elephants and rhinos to fierce lions, tigers and jaguars now on show. As you wander about its spacious enclosures and aviaries, you'll see exotic animals from as far away as Africa, Asia and South America.
After exploring scenic sections such as Chimpanzee Forest and Penguin Cove, guests can enjoy an epic monorail ride through the Wilds of Africa. In addition to this, countless fun feeding sessions, informative keeper talks and unforgettable animal encounters take place each day.
10. Bishop Arts District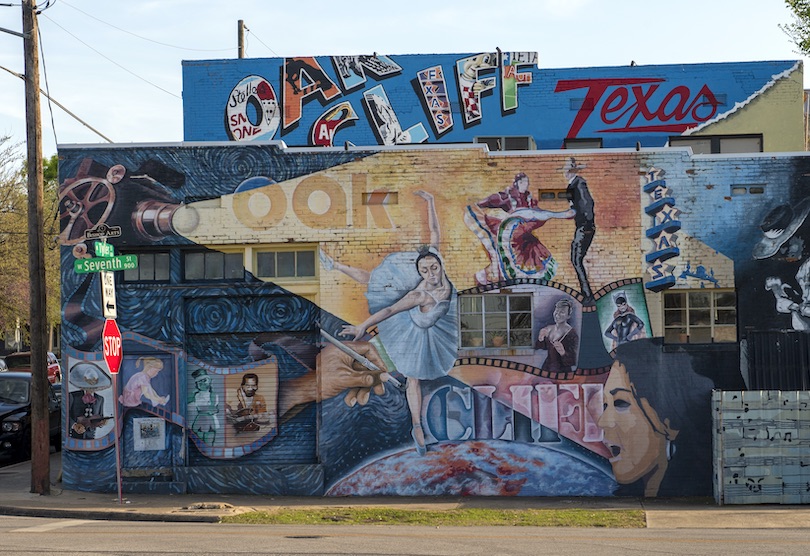 Along with downtown, the happening Bishop Arts District is undoubtedly one of the best places to shop, dine and go out in Dallas. As well as lots of colorful street art and chic independent stores, it has plenty of eclectic art galleries, cosy coffee shops and trendy cocktail bars for locals and tourists alike to check out.
Situated immediately southwest of the city center, the cool little neighborhood lies not too far from the Dallas Zoo and lovely Lake Cliff Park. Once mostly made up of abandoned warehouses, it was revitalized in the nineties with its old brick buildings now inhabited by bustling businesses, bars and boutiques.
Aside from stopping by its superb shops and restaurants, visitors can watch cult movies at the Texas Theater or catch live concerts at the art deco Kessler Theater. Only adding to the lively yet laidback ambience are the numerous cultural events and festivals the area hosts over the course of the year.
9. Klyde Warren Park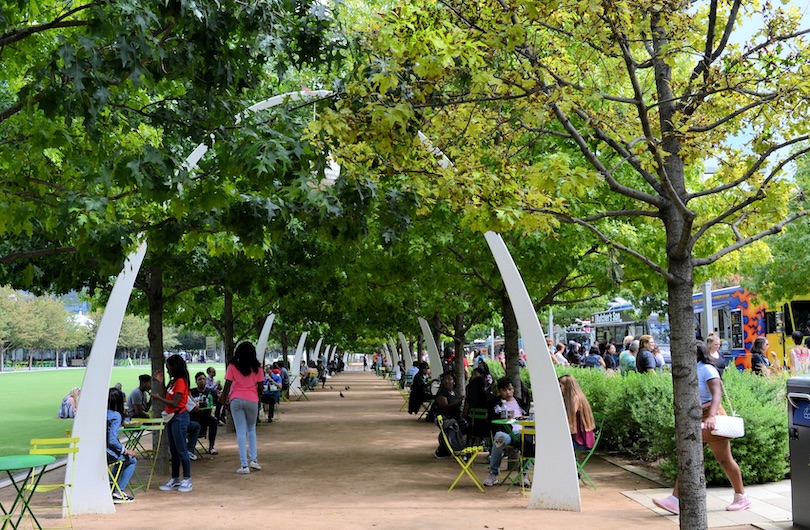 Another hip spot to hit up is the gorgeous Klyde Warren Park which connects downtown to uptown. Surrounded by high-rises, its large lawn and tree-lined promenades make it a fantastic place to relax and unwind with playgrounds, public art and outdoor cafes all on offer.
Actually built in 2012 above a three-block stretch of the Woodall Rogers Freeway, its tranquil green confines provide residents with some much-needed respite from the busy city all about it. Besides a botanic garden and restaurant, it encompasses a dog park, performance pavilion and enticing urban games area.
As such, you can walk, jog, run and cycle along its paths or play table tennis and badminton before sitting down for a tasty snack from one of its brilliant food trucks. Due to its central setting, the park often puts on concerts and festivals with many of the city's main sights lying right next door.
8. Dallas World Aquarium
One of the most impressive aquaria you are likely to ever come across, the Dallas World Aquarium can be found just a bit further west from the park along the freeway. Alongside all the standard fish, eels and octopi, you'll see not just sharks and flamingos but manatees, crocodiles and monkeys too.
Long a firm favorite with families, it opened back in 1992 in yet another warehouse that had been gutted and rebuilt on the inside. While its sizeable tanks downstairs are full of shimmering shoals of fish and cheery corals, its entire upper level is an artificial reproduction of the Orinoco rainforest.
Here you can marvel at the colorful toucans and scarlet ibises flying about freely and spot playful tamarins, poison dart frogs and sluggish sloths amidst the dense foliage. Peer down at its waters and you'll see incredible crocodiles and manatees swirling around. Other parts of the aquarium focus on the animals and ecosystems of the Solomon Islands, Southern Australia and Sri Lanka.
7. Dallas Museum of Art
Directly in front of Klyde Warren Park is another of the city's top tourist attractions: the outstanding Dallas Museum of Art. At the world-class cultural institute, guests can explore grand galleries home to astonishing paintings, photos and sculptures from all around the globe.
Initially established in 1903, it now occupies a massive modern building with more than 24,000 art pieces making up its collection. While some parts are packed with pretty porcelain from China and age-old artifacts from ancient Egypt, Greece and Rome, others display masterpieces by Canaletto, Monet and van Gogh among others.
Contemporary works and imaginative art installations also feature as do fine jewellery, photographs and sculptures. As temporary exhibitions, lectures and workshops are constantly taking place, there is always something new to see and do at what is one of the largest art museums in the States.
6. Perot Museum of Nature and Science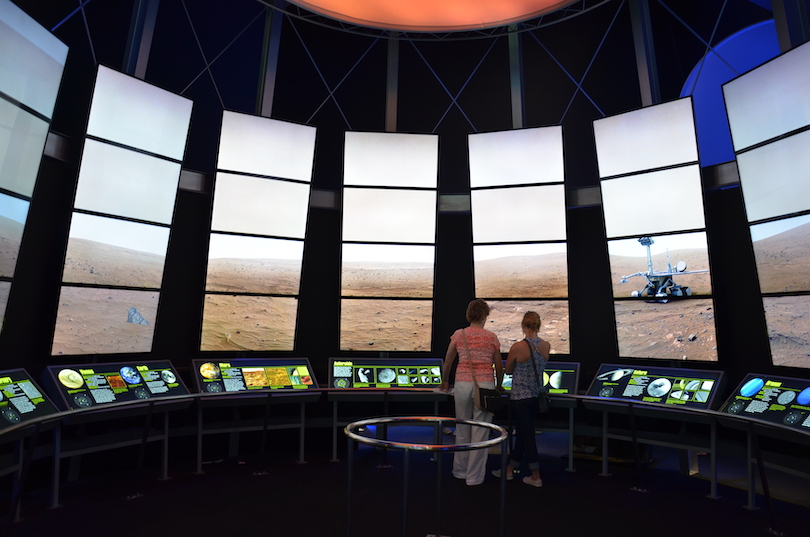 Just as educational and entertaining is the phenomenal Perot Museum of Nature and Science on the other side of the freeway. Very interactive, its exciting hands-on activities and experiments are sure to delight young and old alike with a fabulous playground and 3D theater also found on-site.
Instantly recognizable, its colossal cube-like building certainly stands out from the crowd with lush green spaces and rushing water features lying all about it. These are designed to replicate the state's landscapes with the innumerable exhibits inside examining not just its animals and ecosystems but the oil industry, Big Bang and scientific principles too.
Visitors can test out a prosthetic hand, see how the body moves through a motion capture sensor and try its exhilarating yet terrifying tornado simulator. One of the museum's main highlights are all its towering dinosaur skeletons with its fun scavenger hunt also attracting lots of attention.
5. Reunion Tower
An iconic and unmissable part of the city's skyline, Reunion Tower rises up dramatically above its surroundings. One of the Big D's most distinctive and defining landmarks, it boasts simply stunning views with the giant geodesic dome at its top being delightfully lit up at night.
Due to this unusual feature, the massive observation tower is often known locally as 'The Ball' with it reaching 561 feet at its highest point. From its 'GeO-Deck', guests can gaze out over the sprawling city below them as the floor slowly spins and the panorama changes.
Asides from enjoying the 360-degree views and snapping some pics, you can also learn more about the city's sights and landmarks through its interactive screens before stopping by its souvenir shop.
4. George W. Bush Presidential Library and Museum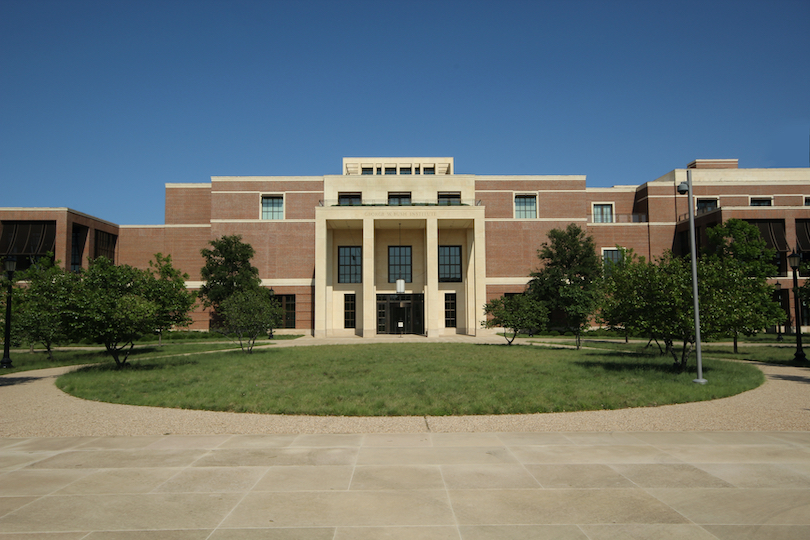 As George W. Bush presided over some of the most impactful events in the country's recent history, it is well worth checking out his Presidential Library and Museum when in town. While the former is mainly used by researchers, the latter is home to fascinating artifacts and engaging exhibits on his time in office.
Tucked away on the Southern Methodist University campus, its large complex lies fifteen minutes' drive north of downtown. As well as an exact replica of the Oval Office, the museum has extremely moving exhibits relating to 9/11, Ground Zero and the War on Terror for you to peruse.
Its Life in the White House display and Critical Decisions role-playing game offer up an invaluable insight into the considerable challenges he faced as President. These help us to better understand his life and legacy with the George W. Bush Policy Institute and the offices of his foundation also being located at the same site.
3. Dallas Arboretum & Botanical Gardens
A very peaceful and picturesque place to spend some time, the Dallas Arboretum and its beautiful botanical gardens lie along the southeastern shoreline of White Rock Lake. Packed with all kinds of colorful plants, flowers, trees and shrubs, its winding paths and pretty wild spaces really are a treat to explore.
Widely considered to be one of the most breath-taking gardens in the world, its seasonal flowerbeds, sculptures, fountains and viewpoints truly make for a special sight. As you amble about its gorgeous green grounds, you'll come across thousands of types of azaleas and daffodils as well as marvelous maples, magnolias and more.
Very lovingly landscaped, the enormous arboretum also has several historical homes and a magical children's adventure garden museum for visitors to stop by. Its scenic confines also host countless outdoor festivals, art shows and concerts each and every year.
2. Sixth Floor Museum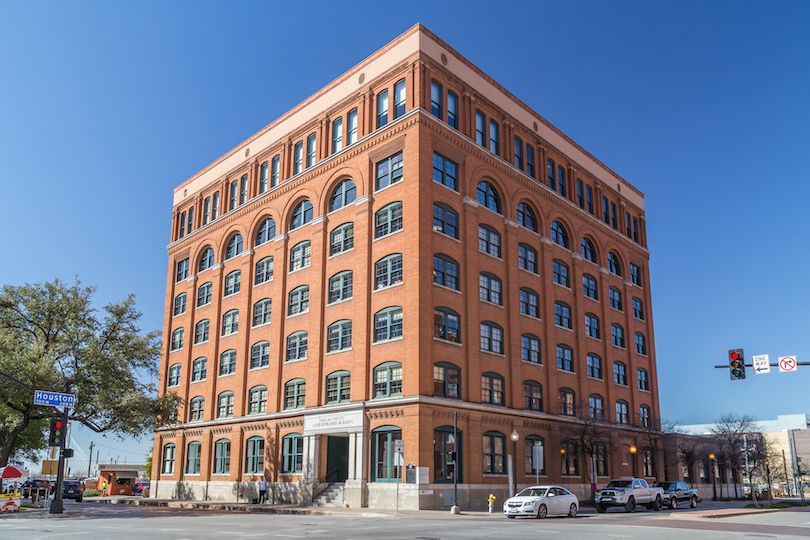 Overlooking Dealey Plaza is the excellent Sixth Floor Museum; one of the most moving and most-visited historic sites in the city. Its extensive artifacts and exhibits examine the life, death and legacy of President John F. Kennedy – right from the spot where the sniper shot him.
On November 22nd, 1963, Lee Harvey Oswald set his sights on the President's motorcade and fatally shot the young politician. Through historical photos, artifacts and film clips, you learn all about the shocking events and conspiracy theories around the assassination.
Other parts of the museum focus on the resulting government investigations, Oswald's arrest and his murder on live television just two days later. Besides looking out over the plaza from the exact same spot he did, you can see old footage of Kennedy's motorcade, a replica of the rifle used and listen to audio clips from eyewitnesses.
1. Dealey Plaza & the Grassy Knoll
Down below is of course Dealey Plaza where the infamous assassination that so shook the country and world took place. Now recognized as a National Historic Landmark, the massive open space is lined by lots of important and impressive buildings with Main Street running right through it.
While it is often called the 'birthplace of Dallas, the central downtown city park is now primarily associated with the tragic events that took place in the sixties. As such, many people come to see the Grassy Knoll which overlooked the site and the two 'X's marked on the road that indicate where the President was shot.
Asides from this, you can also snap photos of the attractive architecture of landmarks like the Texas School Book Depository and Old Dallas County Courthouse.
Map of Things to do in Dallas, Texas