Although it is the world's second smallest continent, Europe welcomes more than half of all the tourists worldwide. In fact, 7 of the 10 most visited countries in the world are European nations. It's easy to see why; a well-preserved cultural heritage, rich history, safety and efficient infrastructure makes visiting Europe a breeze.
So in which European cities people take the most photos? To answer this question we looked at Sightsmap.com. Created by computer science professor Tanel Tammet, Sightsmap is a tool that maps Panoramio photographs taken across the world on an interactive map. According to the generated heatmap these are the most photographed cities in Europe:
Where to Stay Tours & Activities
The capital of the Republic of Ireland, Dublin is surprisingly large for a country with a total population of around two million people. A city with a thousand-year-old past, Dublin is both an historical city and a bustling modern-day port.
Where to Stay Valencia Attractions Tours & Activities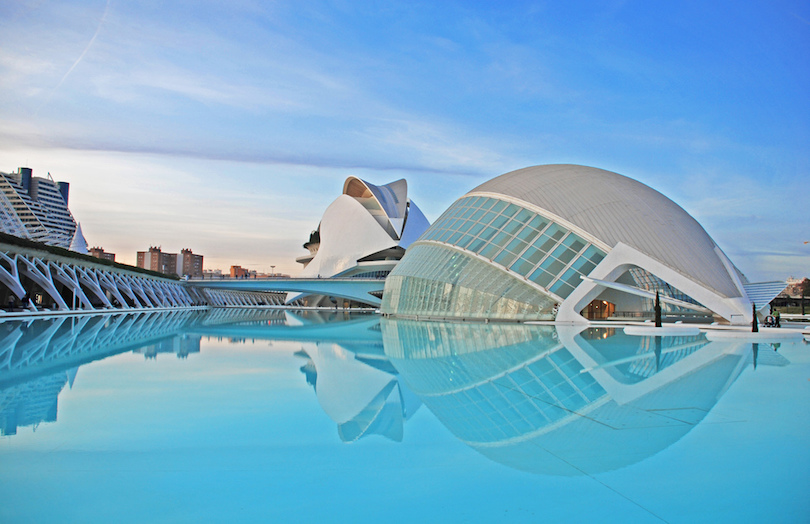 flickr/K?13
One of the largest and most important cities in Spain, Valencia is located on the Mediterranean Sea. After several years of major construction and renovation, Valencia today is famous for its Fallas Festival and the City of Arts and Sciences architectural masterpiece.
Where to Stay San Sebastian Attractions Tours & Activities
flickr/dynamosquito
San Sebastian is located in the Basque country of North Spain off the coast of the Bay of Biscay. This beautiful seaside city is well-loved for its excellent beaches and outstanding culinary tradition.
Where to Stay Tours & Activities
The capital of the Greek island of Santorini, Fira is a marriage of Venetian and Cycladic architecture, whose white cobblestone streets bustle with shops, tavernas, hotels and cafes, while clinging on the edge of 400 meter (1,300 ft) high sea cliffs.
Where to Stay Amsterdam Attractions Day Trips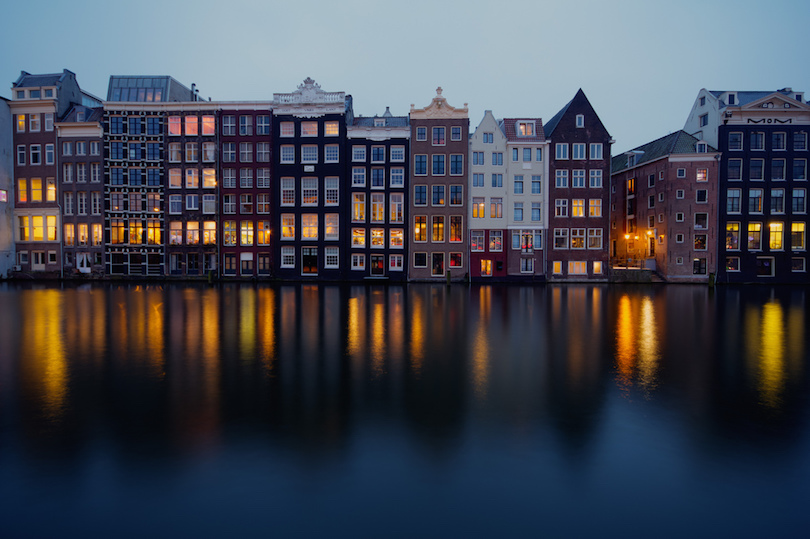 flickr/Lennart Tange
One of Europe's most popular tourist destinations, Amsterdam is widely known for its party atmosphere, cannabis practice and the red light district. However, this capital city of the Netherlands offers so much more for all travelers such as its beautiful canals, historical buildings and world-class museums.
Where to Stay Porto Attractions Day Trips
World famous for its production of fine port wine, the busy city of Porto sprawls along the hills overlooking the Douro River in northern Portugal, prized for both its natural and architectural beauty.
Where to Stay Berlin Attractions Tours & Activities
wikipedia/Axel Mauruszat
The capital city of Germany, Berlin is widely associated with its World War II history and former division of East and West Germany by the Berlin Wall during the Cold War. Since the fall of the historic wall in 1989, Berlin today is now a vast unified city, abundant in sightseeing attractions, culture and nightlife.
Where to Stay Athens Attractions Tours & Activities
flickr/hermenpaca
Inhabited for more than 3,000 years, Athens is the cradle of Western civilization and the birthplace of democracy. The city is famous for its archaeological ruins and monuments such as the famous Acropolis and the Ancient Agora.
Where to Stay Granada Attractions Tours & Activities
flickr/aesedepece
Located at the base of the Sierra Nevada mountains of southern Spain, Granada offers a perfect blend of traditional cultures, an animated nightlife and spectacular attractions including the world famous Alhambra, a pinnacle of Moorish art.
Where to Stay Salzburg Attractions Day Trips
Situated in central Austria, near the German border, Salzburg is probably best known as the birthplace of Wolfgang Amadeus Mozart. With its hill-topped medieval fortress, picturesque Altstadt old town and breath-taking Alpine scenery, Salzburg's beauty is sure to enchant visitors in every season of the year.
Where to Stay Vienna Attractions Day Trips
flickr/Dennis
As the capital of Austria and the world's capital of music, Vienna has long enjoyed its reputation for culture and sophistication. The city's architecture ranges from Gothic cathedrals to Art Nouveau exhibition centers, from Baroque palaces to modern art museums.
Where to Stay Verona Attractions Tours & Activities
Best known as the setting for Shakespeare's play "Romeo and Juliet," Verona is a picturesque city filled with Roman ruins, Renaissance palaces and medieval buildings. Located in Northern Italy, Verona offers visitors the chance to enjoy all of the charms of an ancient Italian city without constantly battling crowds.
Where to Stay Munich Attractions Tours & Activities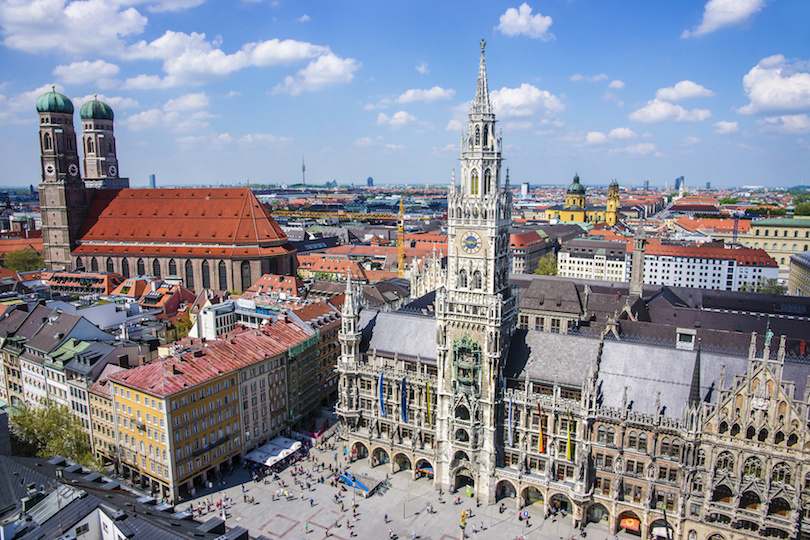 Best known for the world famous Oktoberfest, Munich is a major international hub for research and technology. The capital of the state of Bavaria, Munich is Germany's most prosperous city, boasting research universities, global companies like BMW and state-of-the-art science museums.
Where to Stay Lisbon Attractions Day Trips
Stretching along the banks of the Tagus River near the Atlantic Ocean, Portugal's capital Lisbon winds upward among seven steep hills, forming an enchanting destination of warm weather, alluring alleys, quaint shops and colorful neighborhoods, reverberating in traditional fado music.
Where to Stay London Attractions Day Trips
London is a fascinating city laden with history, filled with museums and art galleries, beautiful green parks, fantastic shopping and dining, a vibrant theater scene, and, of course, royalty. London is truly a city that has it all.
Where to Stay Madrid Attractions Day Trips
flickr/PromoMadrid
Spain's capital and largest city, Madrid, is widely known for its sizzling nightlife scene. Home to a number of universities, the city constitutes a diversity of ethnic groups, making it one of Europe's most colorful cosmopolitan cities.
Where to Stay Prague Attractions Day Trips
Prague is a magical city of stunning cathedrals, medieval architecture, vibrant culture, fine dining and energetic atmosphere, making it one of the most visited cities in Europe. Not to be missed is the Prague Castle, the world's largest ancient castle.
Where to Stay Tours & Activities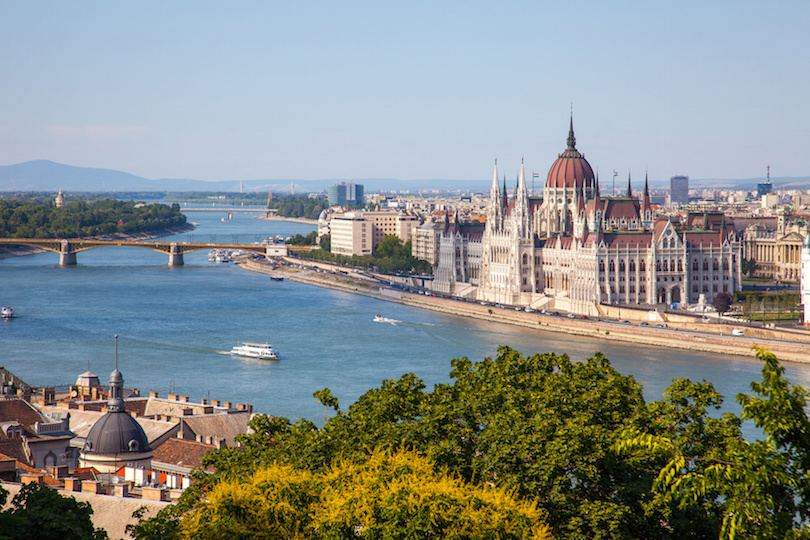 The capital of Hungary, Budapest is two cities, Buda and Pest, separated by the Danube River but blended into one magnificent metropolis. Often referred to as "the Paris of the East," Budapest is a treasure trove of architectural gems, picturesque bridges, pampering hot spring spas, culinary delights and many friendly faces.
Where to Stay Florence Attractions
The capital of Tuscany, Florence is often described as a colossal outdoor museum because of its mass of art and architectural treasures. Florence's hoard of art masterpieces are found all over the city like the domed Santa Maria del Fiore, and the Ufizzi gallery.
The mere mention of Monaco conjures up images of multi-million yachts, money-draining casinos and high-priced hotels. While Monaco is indeed the perfect playground for the wealthy traveler, the country has plenty to offer less affluent visitors as well.
Where to Stay Venice Attractions day trips
Located in northeastern Italy, Venice is an archipelago of 118 islands all connected by hundreds of beautiful bridges and scenic canals. Picturesque waterways and historic architecture make Venice one of the most romantic cities in the world.
Where to Stay Istanbul Attractions Day Trips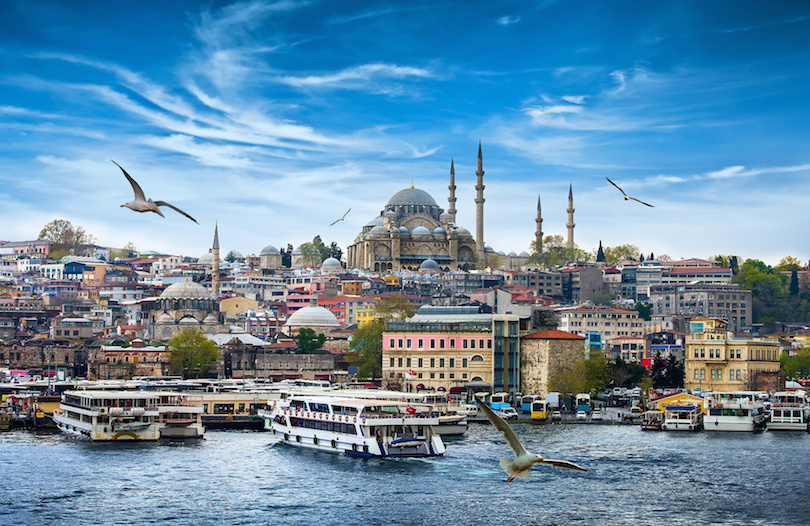 Once serving as the capital of the Ottoman and Byzantine Empires, Istanbul today is the largest city in Turkey. Istanbul stretches across both sides of the Bosphorus, a narrow strait that connects Asia and Europe, making it the only city in the world spanning two continents.
Where to Stay Paris Attractions Tours & Activities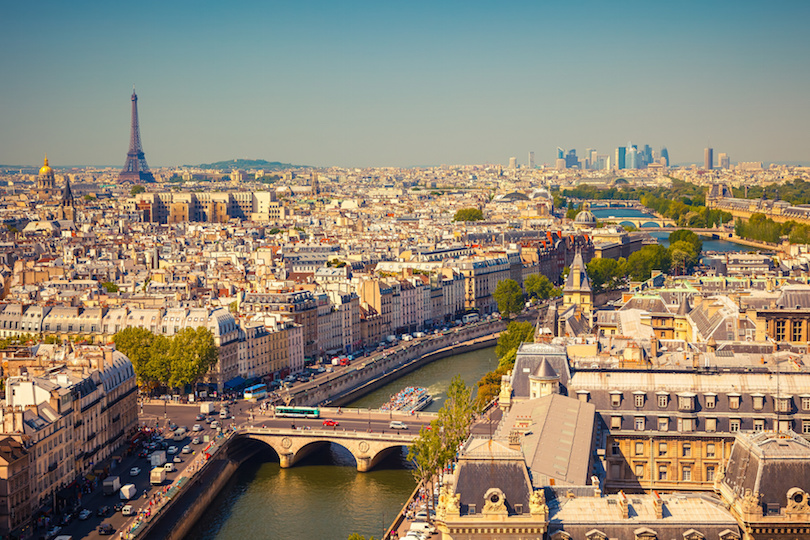 Attracting more than 45 million visitors annually, Paris is the world's most popular tourist destination. Dubbed various nicknames like the City of Lights, Paris is the capital city of France, known for its romantic ambiance and command in industries like business, entertainment, gastronomy, fashion and art and culture.
Where to Stay Barcelona Attractions Day Trips
flickr/papalars
Barcelona is one of Spain's top travel destinations because it offers everything tourists look for in a European city from historic architecture to lively shopping and buzzing nightlife. Unique to Barcelona are the architectural marvels of Spain's famous architect, Antoni Gaudi, which include the famous Sagrada Familia church.
Where to Stay Rome Attractions day trips
The capital of Italy, Rome is a vast and complex city that is both historic and modern at the same time. Best known for housing ancient Roman structures and the Vatican City, Rome has endured for more than 2,500 years as an important center for culture, power and religion.