The Philippines is an enchanting island country in Southeast Asia. Sprinkled across the western Pacific Ocean are 7,000-plus islands, each offering their own unique allure – from volcano trekking adventures to authentic Filipino homestays and diving extravaganzas.
The islands of the Philippines are the perfect place to indulge in a get-away-from-it-all castaway experience. Spend your days lazing on picture-perfect beaches, sipping on coconuts, and snorkeling and diving in crystal-clear water around extraordinary coral reefs. Whatever type of holiday you're looking for, active or laidback, you'll find it in the Philippines.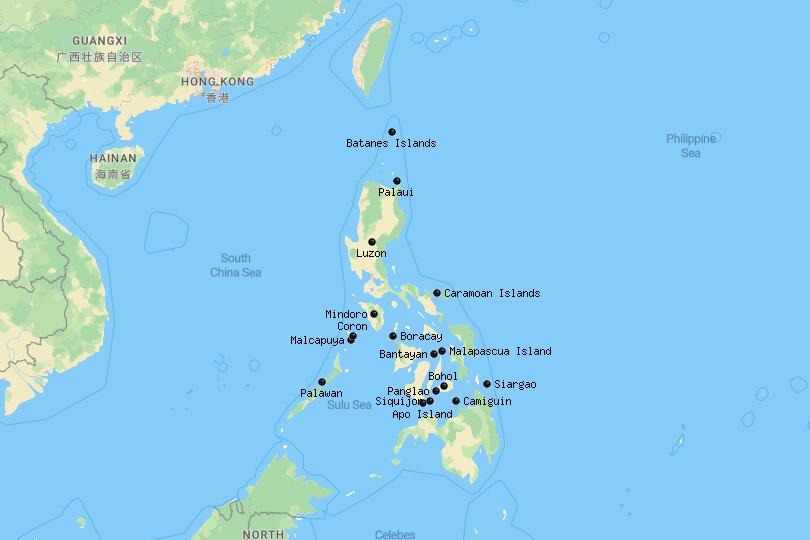 © OpenStreetMap © MapTiler © Touropia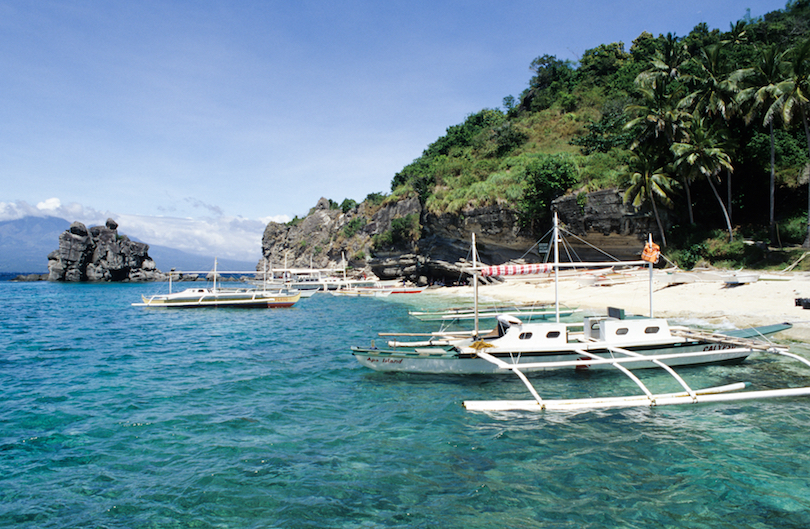 Forming part of the protected Coral Triangle, Apo Island is a volcanic island located off the southern coast of Negros. The island's main claim to fame is that it offers some of the best scuba diving and snorkeling opportunities in the Philippines – and that's saying something.
The reason the diving here is so good is due to the protected marine reserve and fish sanctuary that was formed around the island back in 1985. As no fishing has been allowed here for over three decades, today, hundreds of species of coral and marine life thrive in the waters that lap the island – from colorful clownfish and enormous sea fans to hawksbill turtles.
Back on land, the beaches are gorgeous too, made from the grinding up of white coral that's comfortable for sunbathing. If you're feeling active, the island boasts some pleasant walking trails with a backdrop of Negros and Mount Talinis.
16. Batanes Islands
[SEE MAP]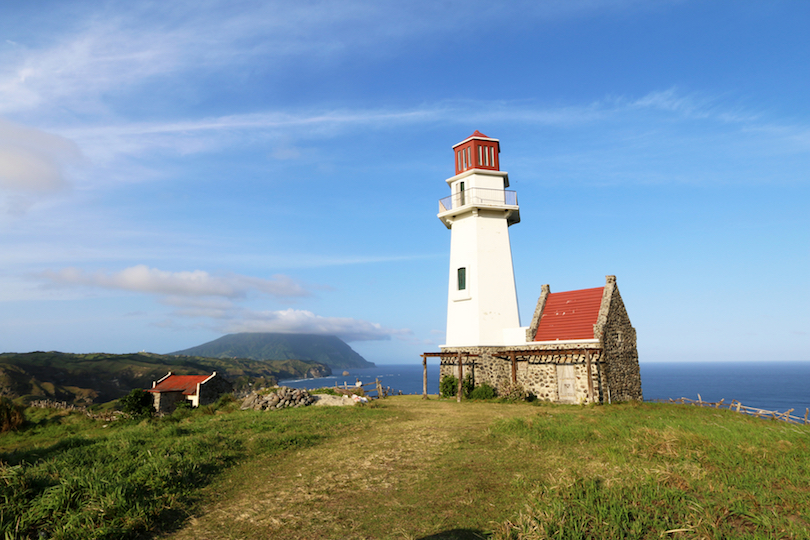 The Batanes Islands are a group of islands between Taiwan and the Philippines. Due to their remote northern location, they're the most isolated part of the country, and perhaps one of the most authentic places to soak up the local culture; the language, the weather, and the traditions are different from the rest of the country. Visiting the Batanes is like taking a step back in time.
Just three of the Batanes archipelago are permanently inhabited: Batan, the main island, traditional Sabtang, and secluded Itbayat. Each island is a little different to the last, featuring a mix of jungle-clad volcanoes, undulating hills, rich yam and cattle farmland, and narrow stretches of silvery beach.
While the Batanes look like pure paradise in the pictures – and indeed they are – they are also beaten by frequent typhoons. You'll notice that the buildings are all crafted to withstand these natural disasters, built on slight stilts with thick limestone walls and grass roofs.
Shaped like a teardrop, Siargao, with its lush coconut groves, tranquil lagoons, and white-sand beaches is the very definition of paradise. It was voted the best island in the world by Conde Nast Traveller, and it's not hard to see why.
This relatively undeveloped island is as untouristy as it gets. In fact, it's home to just a couple hundred thousand residents. Without its own airport, it's tricky to get to, which only helps to filter out the tourists and makes it that much more rewarding when you finally sink your toes into its remote sands.
Siargao is famed as the surfing capital of the Philippines, with 15 known surfing spots, including the celebrated Cloud Nine. Surf schools and rental shops abound, and there are also opportunities for stand-up paddleboarding, snorkeling, and much more.
Discover the highlights back on land, from mangrove swamps and meandering rivers to dramatic rock formations, cascading waterfalls, and interesting wildlife. Don't miss a visit to the main port town of Dapa.
14. Malapascua Island
[SEE MAP]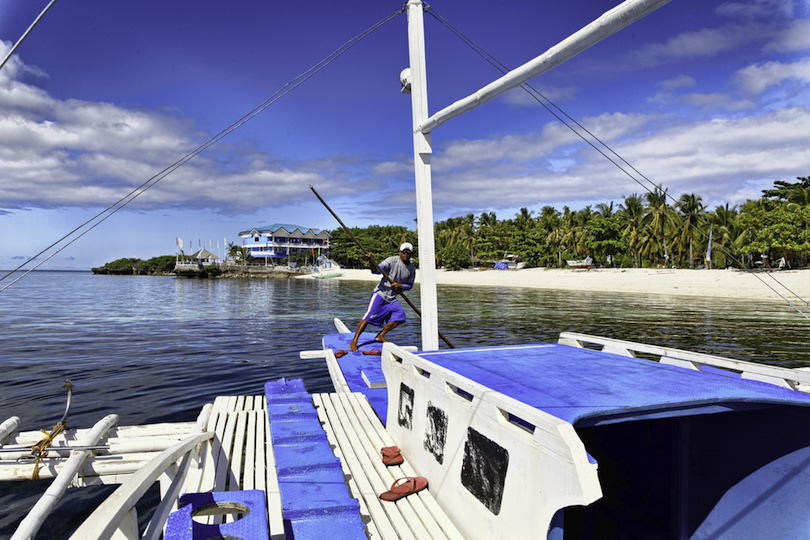 Charles Van den Broek / Flickr
Malapascua is an island in the Visayan Sea that's known for its excellent snorkeling and scuba diving opportunities – particularly for seeing thresher sharks, pygmy seahorses, blue-ringed octopus, manta rays, and submerged shipwrecks.
Located just off the coast of Cebu, Malapascua is slowly getting more and more developed, and you'll often find a local fiesta or event happening on the island. An idyllic beach holiday destination, the island offers a great choice of holiday resorts and palm-fringed beaches.
World-class dive sites include the Mona Shoal, known for its sightings of pelagic thresher sharks, and the Dona Marilyn ferry that sank during a typhoon in 1984, now a human-made reef that's home to scorpionfish, marble rays, and white-tip reef sharks.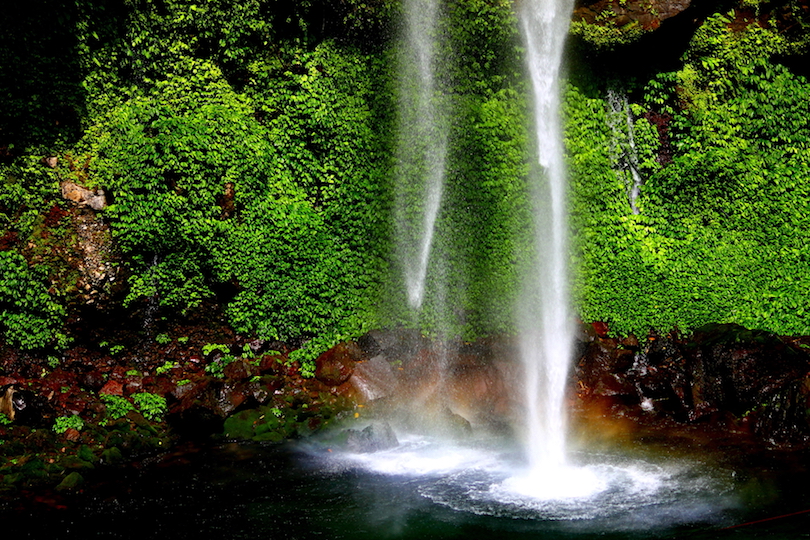 Camiguin is a tiny island province in the Bohol Sea, known for its ivory beaches, glistening lagoons, and rugged volcanic landscape that provides a true sense of adventure.
What's interesting about Camiguin is that, despite its size, it's home to more volcanoes per square mile than any other island in the world. While you can certainly enjoy the stereotypical Philippines water-based activities, such as scuba diving, snorkeling, and swimming, the real appeal here is the opportunity to trek to jungle waterfalls and climb the volcanic peaks, such as Mount Hibok-Hibok.
Located on the other side of the bay from the mainland, Camiguin is fairly undeveloped, and you won't find the tourists hordes here. Instead, it offers a quiet, more authentic beach escape interspersed with adventure, should you seek it.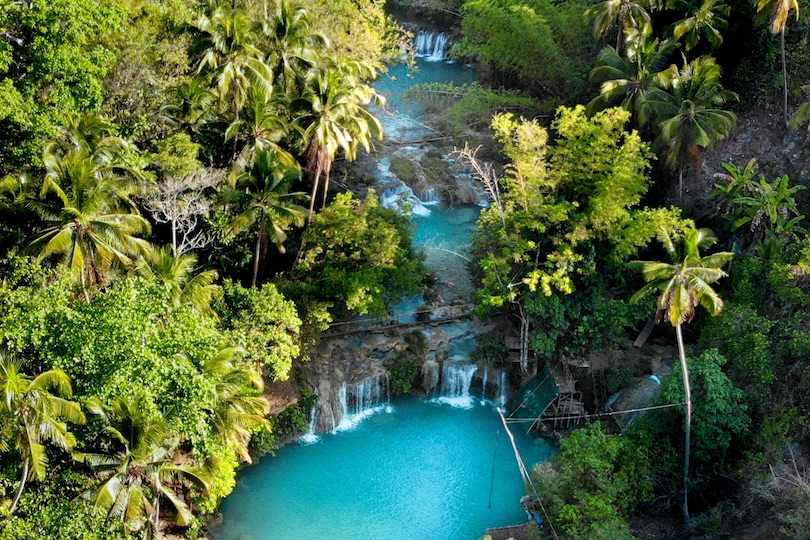 Siquijor is a tiny island province in the Central Visayas region. Nicknamed the 'Island of Fire' because of the abundance of fireflies, this magical island is also known for its ancient practices of witchcraft, where mountain-dwelling mangkukulam (healers) create natural ointments and treatments using ingredients sourced from nature.
But the island has developed slowly over the years and now offers a great selection of affordable luxury beach resorts. With a focus on diving, many of these tourist havens have certified diving operators that will take you out to the best local-known spots.
The best dive sites can be found around coral-rich Sandugan Point and Tambisan Point. Paliton Beach is also known for its three underwater caves, where you can spot sleeping reef sharks. Other dive spots around the island offer sightings of manta rays and barracudas.
But you don't have to be a diving enthusiast to enjoy the perks of Siquijor. Other activities include snorkeling, cycling, waterfall trekking, caving, and sunbathing.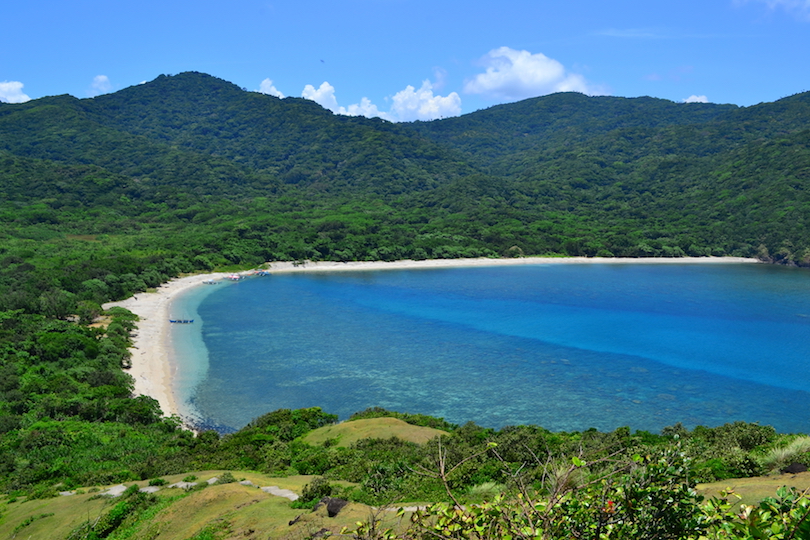 Palaui is a bucolic island that forms part of the town of Santa Ana in the Cagayan province. With its waterfalls, mangrove forests, farmland, and volcanic scenery, it's no surprise that it's been declared a national park and marine reserve. In fact, two-thirds of the island is made up of forest, providing a home for a wide variety of wildlife and birds.
Made famous when it served as a filming location for Survivor: Blood vs. Water, Palaui also stole the tenth place on CNN's list of the world's 100 best beaches. Hang out and enjoy the swimming, diving, and snorkeling opportunities at Siwangag Cove.
With no hotels or restaurants, the island offers a back-to-nature experience. There are no hotels or lodges, so if you'd like to stay overnight, you have a choice of a local homestay or DIY camping. Palaui is best visited during the summer months, from February to May, when the seas are calmer for getting there by boat.
Other activities include fishing and jungle trekking. There are two main hiking routes on the island, but the trail that leads from Punta Verde (the island's only village) to Cape Engano Lighthouse (the most-visited attraction on the island) is highly recommended.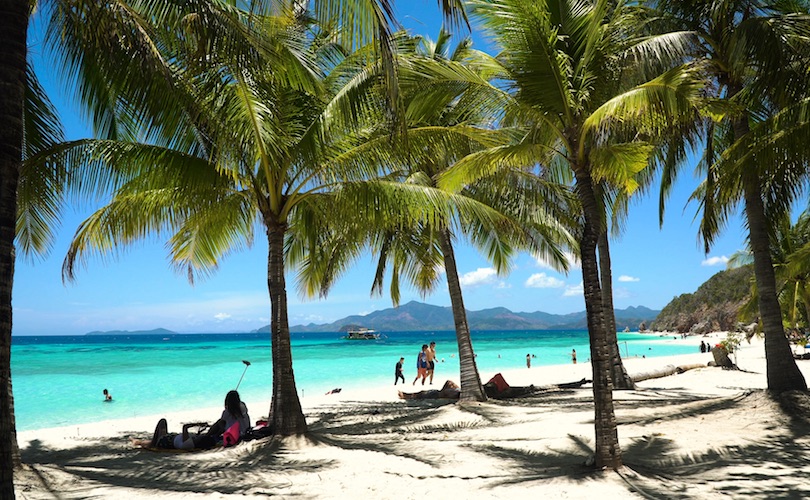 Just an hour's boat ride from Coron Town in Palawan, Malcapuya island feels worlds away. It's the ultimate tropical island cliché, with crystal-clear water, bobbing Filipino boats, coconut palms, cashew trees, and white-sand beaches – in short, its pure paradise!
Malcapuya is about as undeveloped as it gets. You won't find any built-up hotels here, and the closest thing to a supermarket is a shop selling coconuts, but that's the whole appeal. If you love the sound of staying in traditional beach huts or camping on a castaway island, Malcapuya is made for you.
Spend your days sunbathing, swimming, and snorkeling with marine life. Or book a day trip to the surrounding Banana Island and Bulog Dos Island.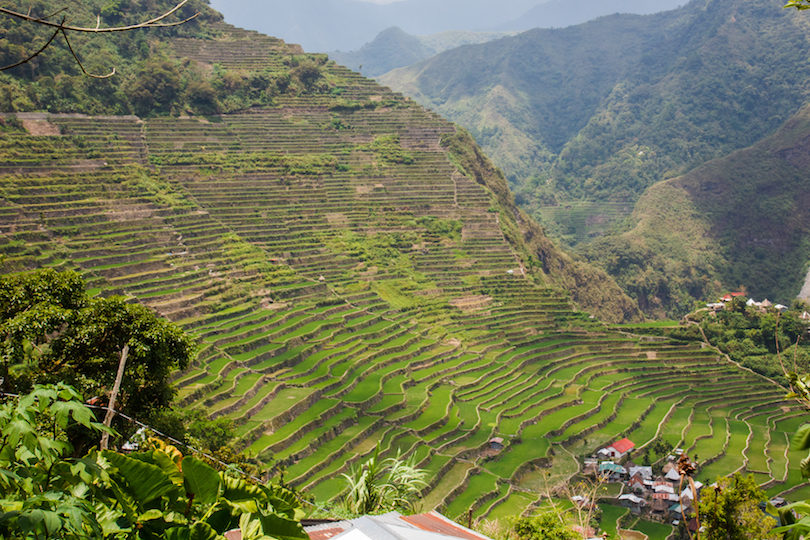 Luzon is the largest island in the Philippines, where you'll find Manila (the national capital) and the country's main airport. The island is self-sufficient before you even consider tourism, with an impressive agricultural industry for growing rice, bananas, coconuts, mangoes, sugarcane, and grains, as well as mining iron, manganese, copper, and gold.
But it's not just its food-growing farmlands that make this lush island so attractive. There are plenty of authentic villages, beautiful beaches, dramatic volcanoes, extraordinary coral reefs, and fantastic sunsets to look forward to. Not to mention its impressive Spanish-colonial architecture, monuments, and museums.
Due to its size, Luzon is split into two – north Luzon and South Luzon. The north is built for explorers with its cascading rice terraces, wild jungles, and remote beaches. Adventure travelers come here to enjoy trekking, caving, and mountain biking.
The south is much wilder, known for its active volcanoes and white-sand beaches. Spend your time trekking volcanic craters, snorkeling with whale sharks, and surfing great waves whipped up by the island's frequent typhoons.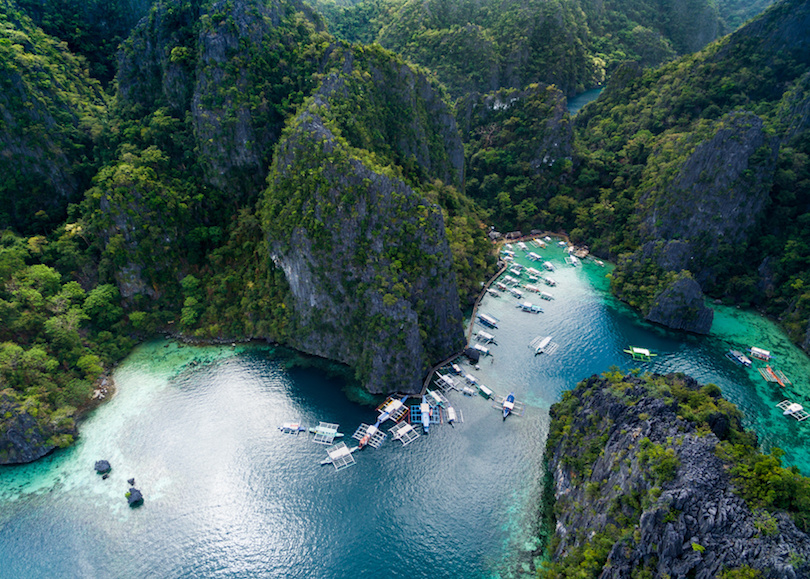 Not to be confused with Coron Town, the largest town and fishing village on nearby Busuanga Island, Coron Island is the third-largest of the Calamian Islands in northern Palawan. It's reached via a 20-minute boat trip from Coron Town.
Coron's landscape is dotted with dense, almost impenetrable jungles, lakes, and lagoons. Run by the Tagbanua, an indigenous group of fishermen and hunter-gatherers, access to the island has been limited because of the worrying impact of tourism. Just two of the island's many lakes can be visited today.
Spend your time on the island snorkeling in Kayangan Lake, diving in Barracuda Lake, sunbathing on Banol Beach and swimming in the Twin Lagoon. The surrounding Coron Bay is famous for its mysterious Japanese shipwrecks from World War II – a true diver's paradise.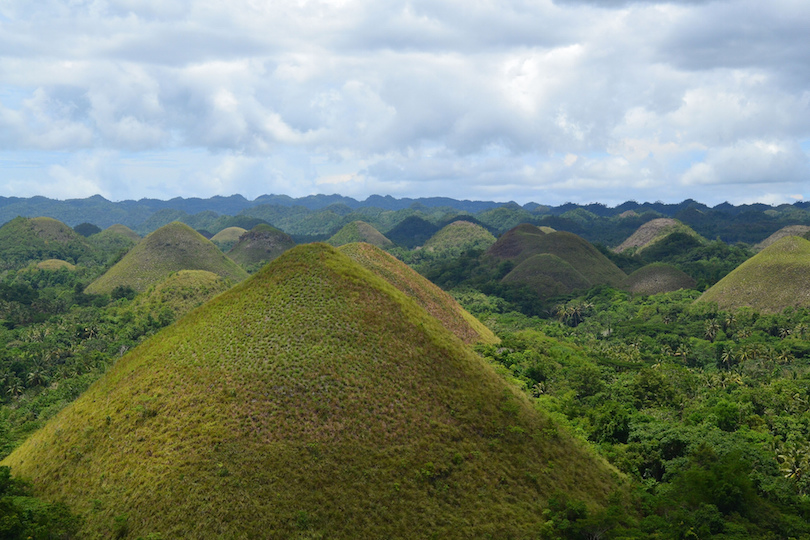 oldandsolo / Flickr
Life on Bohol, an island in a province of the same name, is as relaxed or as adventurous as you make it. Located just an hour's flight away from Manila, stepping off in Bohol feels as though you've stepped back in time. Most of the island is undeveloped, but you'll find more tourists gathering in nearby Panglao island – a popular diving destination that's connected to Bohol via a bridge.
Characterized by rice paddies, quaint fishing villages, and deep mangrove forests, Bohol is well-known for its dome-shaped Chocolate Hills and an unusual population of endangered tarsier – supposedly the world's smallest primate.
But that's not all there is to do on Bohol. Visit the Blood Compact site, explore the adventure center in Danao, have lunch at a floating riverside restaurant, and discover the island's Spanish coral-built churches. Other activities include snorkeling, diving, sea kayaking, and stand-up paddleboarding.
Psst! Visit in May and you'll be able to witness a feast of celebrations, festivals, and beauty pageants.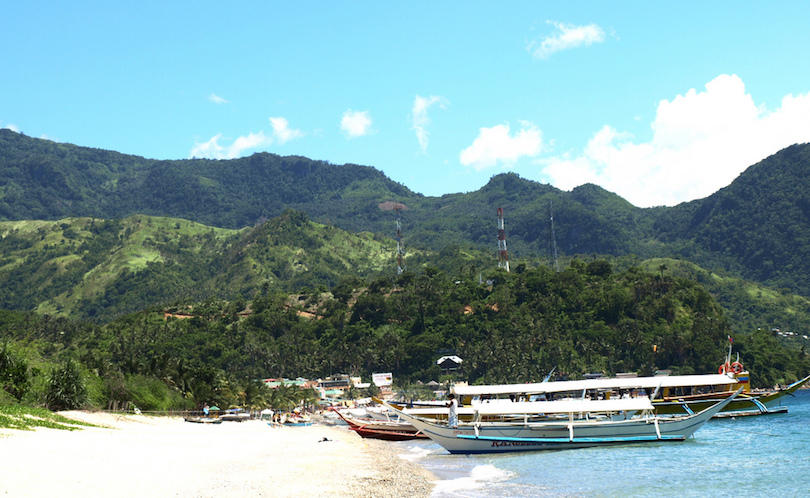 Jun Acullador / Flickr
Mindoro is a wild and largely undeveloped island in the Philippines archipelago. With heaps of protected natural beauty – both on land and underwater – Mindoro promises beautiful beaches, excellent scuba diving opportunities, and interesting wildlife.
Split into two provinces by the almost impenetrable High Rolling Mountains, the island consists of the Mindoro Occidental and the Mindoro Oriental, which is more developed. Mindoro, as a whole, offers a true island escape. Get a taste of authentic Mangyan culture in the island's interior, dive the marine resorts around Puerta Galera, and snorkel the diving mecca Apo Reef on the west coast.
Nature lovers will be in their element with the chance to spot some rare species of wildlife, such as the Mindoro dwarf buffalo at the Mounts Iglit-Baco National Park.
5. Caramoan Islands
[SEE MAP]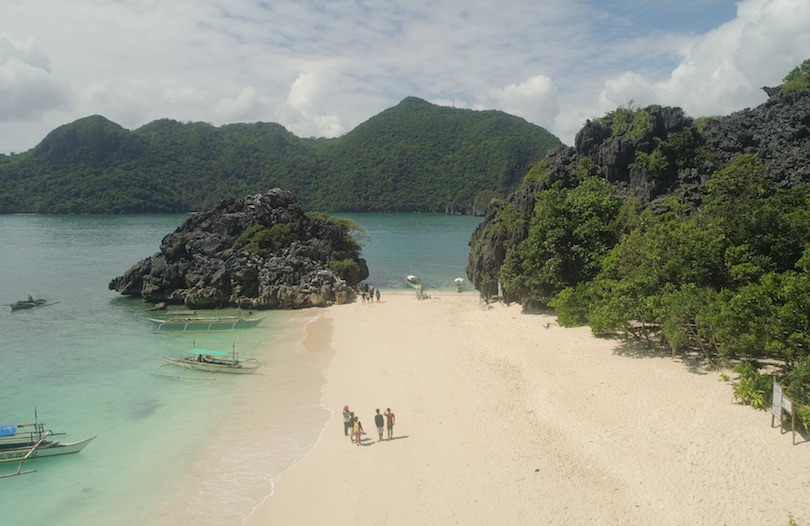 Characterized by rugged cliffs, an aquamarine ocean, and slivers of picture-perfect sand that disappear at high tide, the Caramoan islands are a castaway paradise that's been used as a filming location for Survivor. In recent years, the region has become a popular weekend escape for local Filipinos, so don't expect to be the only one there.
Paniman is the main resort where many island-hopping boat trips begin. Spend your day visiting the tiny nearby island of Lahos, or Matukad with its secret lagoon. Nature walks and bird watching are popular activities here as the national park provides a home for the endemic green racket-tail.
Caramoan town on the Caramoan Peninsula acts as the gateway to the beautiful beaches and dramatic limestone cliffs and caves of Caramoan National Park. While it can now be reached by vehicles along a newly paved road, it is much better appreciated when you approach by boat.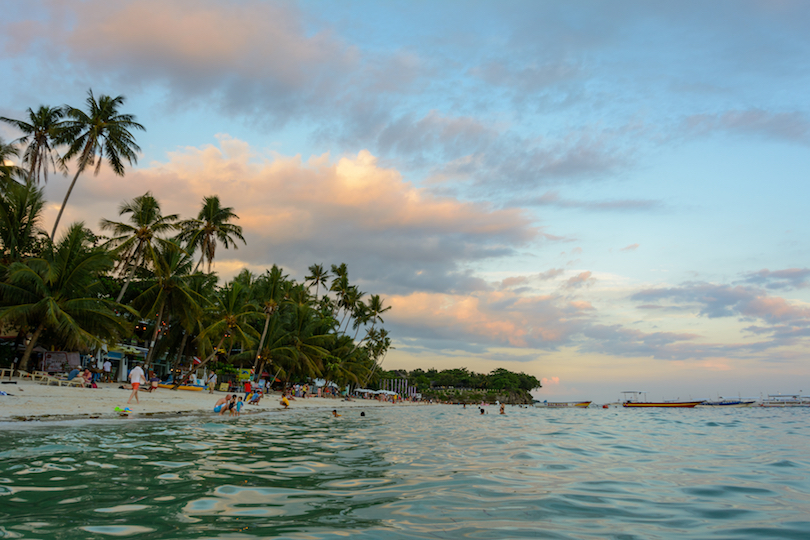 Panglao, an island located in the north Bohol Sea, is one of the few islands in the Philippines that you can drive to. As it's connected to the island of Bohol by a bridge, it's one of the most easily accessible islands in the archipelago.
The waters around Panglao are a diver's underwater playground with a plethora of colorful fish, nudibranchs, and anemones to discover. Most famous for its Alona Beach, a popular holiday resort on the southern coast, Panglao also offers some excellent nightlife, particularly on weekends and major holidays.
Panglao is perfectly placed for exploring Bohol, one of the largest islands in the Philippines, yet it offers a laidback spot to come home to at the end of the day. Popular activities include snorkeling, sea kayaking, and, of course, scuba diving.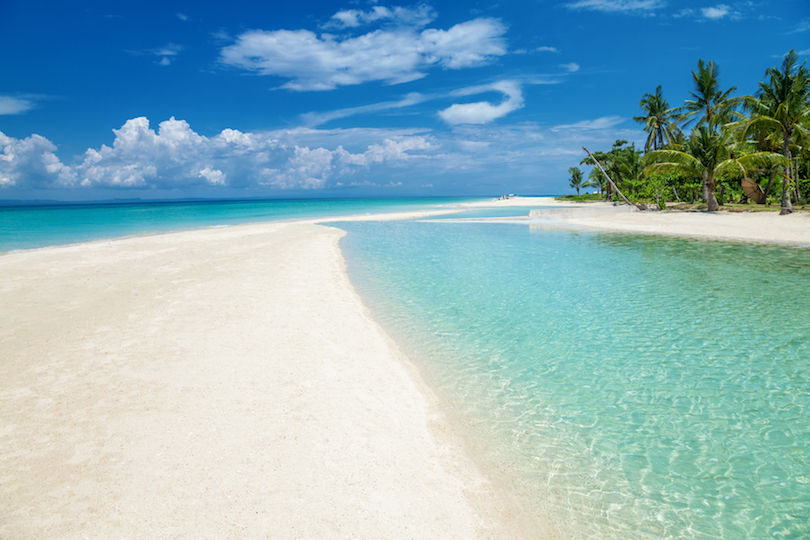 Bantayan is a secluded island in the Visayan Sea, located west of Cebu island. It's loved for its captivating and uncrowded white-powder beaches and laidback atmosphere, but there isn't very much going on here at the best of times. If you're looking for a lazy beach holiday off the main tourist track, you've found the perfect place.
There are few cars on the island, so exploring by scooter is a dream. Base yourself in Santa Fe, a little village that has its own beach and a variety of bars. Other attractions include Bantayan Town, the island's administrative capital, and the tropical islets located just offshore.
Bantayan is pretty quiet for most of the year, but come Holy Week, it's packed with people. Spend your days swimming, cliff jumping, cycling, island hopping, snorkeling, sea kayaking, and even sky diving.
Boracay is one of the most popular islands in the Philippines – so much so that it had to be closed for six months to rehabilitate the island after its huge influx of visitors. Today, it has reopened to tourists but has a limit on the number of visitors it welcomes daily.
The main allure on Boracay island is its idyllic White Beach. But there are hordes of other tiny beaches and coves where you can enjoy everything from snorkeling and scuba diving to kitesurfing.
The crazy multi-day beach parties with their beach bonfires and fire dancing performances are now a thing of the past in Boracay with its stricter rules. Bonfires, smoking, and alcohol are banned on the beach. Instead, you're encouraged to enjoy the slow life: sipping cocktails at a beach bar, exploring the island by tricycle, or taking a cruise on the traditional paraw sailing boats.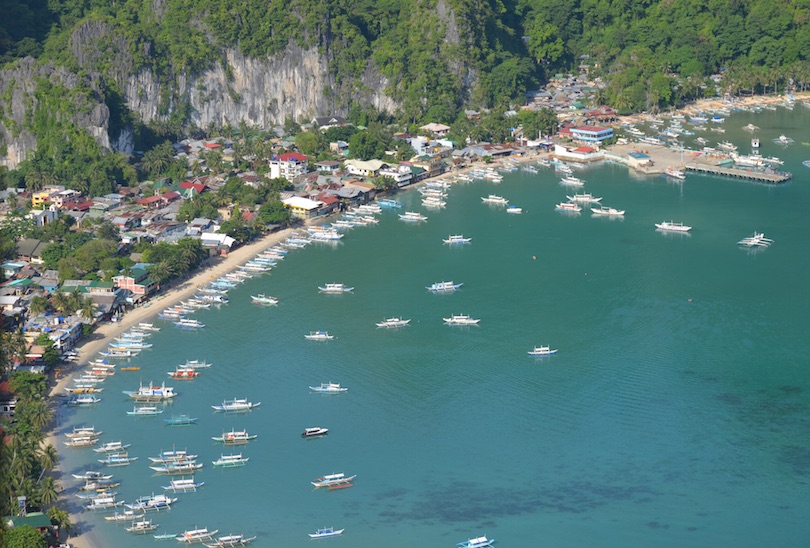 Philippine Fly Boy / Flickr
Palawan, formally known as the Province of Palawan, is one of the top two islands to visit in the world, according to Travel & Leisure, beat only by Sri Lanka.
The island, with its dramatic limestone karsts, beautiful beaches, secret coral reef coves, and jungle-clad mountains, is a utopia, even by Filipino standards.
Puerto Princesa is the capital of Palawan, acting as the gateway to the rest of the island and the mangrove islands of Honda Bay. Other places worth a visit include the beach resort of Port Barton and Taytay with its phenomenal old fortress, the stunning sands of Long Beach, and El Nido with its spectacular lagoons.
But many parts of Palawan are still untouristy and undeveloped and just as worthy of a visit – if not more. These include the fishing village of San Vicente and the attractions of southern Palawan: the Neolithic remains in the Tabon Caves and the turtle and cockatoo sanctuaries at Narra.
While you're in Palawan, make time to visit the Calamian island group, located just off the northern tip of Palawan. Here, you'll find some of the best scuba diving in Asia, particularly at its World War II shipwrecks!