Whether it's beautiful beaches, towering mountains, or endless rice terraces that you're after, Northern Luzon's diverse landscapes are a delight to explore. Wherever you go, the scenery is absolutely stunning.
Nestled away among its many landscapes are beautiful mountain villages and beachside towns, while the colonial center of Vigan has lots of fascinating historical and cultural sights on show.
Map of Northern Luzon, the Philippines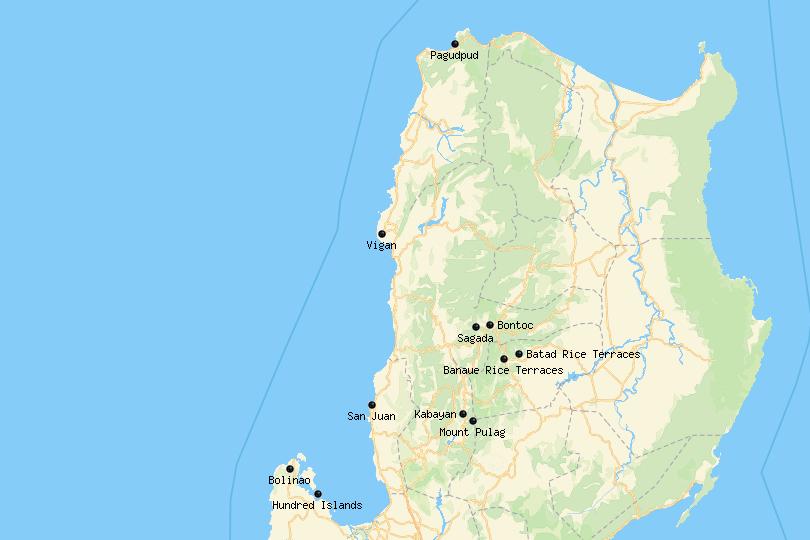 © OpenStreetMap © MapTiler © Touropia
Due to its astounding array of scenic spots, the northern part of the Philippine's largest island is a nature lover's dream, with lots of great hiking, swimming, and mountain climbing to be had. In addition, visitors can rapel down cliff faces, delve deep into caves, and take scenic boat trips to any one of the stunning islands that line its coast.
Boasting a rich cultural heritage, the region is one of the most diverse in the Philippines and is a great place to head to if you want to learn more about the country's wealth of local traditions, cultures, and communities.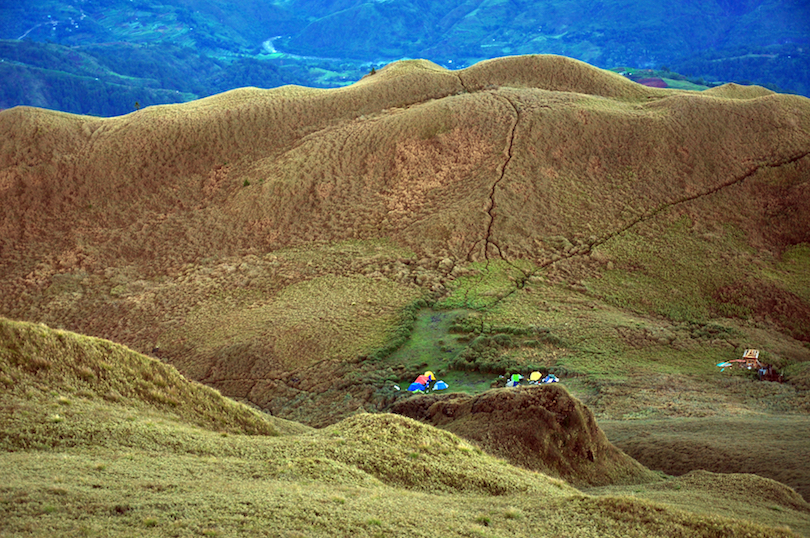 Located in a gorgeous setting with rice terraces and mountains all around it, the laidback town of Kabayan is a peaceful place to visit that is primarily known for one thing – its famous mummies. Hidden away in natural caves dotted about the mountain slopes, the Fire Mummies date to between 1200 and 1500 AD, and seeing them up close is both an awe-inspiring and eerie experience.
Besides its many mummies, Kabayan has lots of great hikes for you to do, and the scenery is stunning wherever you go. Besides this, it's also a great place to head to if you want to gain a greater understanding and appreciation for the rich traditions and culture of the indigenous Ibaloi people who inhabit the area.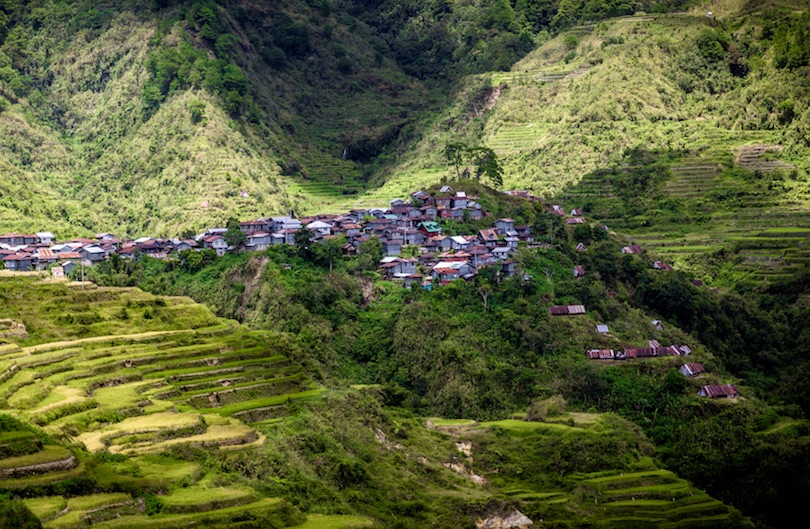 Nestled among the mountains, the bustling market town of Bontoc is full of life and is a pleasant place to spend a day or two before you continue to Mainit, Maligcong, or Kalinga. As it is mainly quite agricultural and rural, there is not all that much to see and do in town other than enjoying the atmosphere and learn a bit about the local Bontoc people's rich heritage and culture.
The best time of year to visit is in April when the Lang-Ay Festival takes place, and everyone dresses up in traditional clothes. Other than this, the two main attractions of note are the impressive Stone Agricultural Calendar of Bontoc and the magnificent Petroglyphs of Alab, which can be found carved into the mountain wall.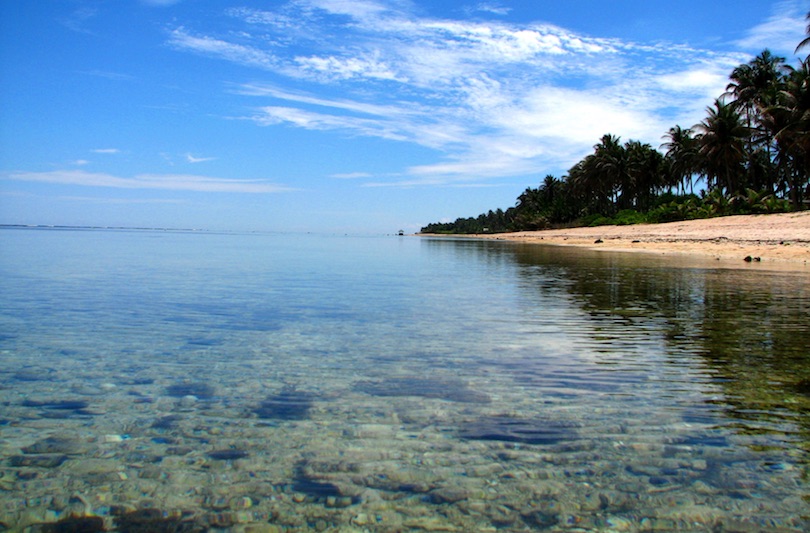 Blessed with beautiful beaches, sparkling waterfalls, rugged rock formations, and cavernous cave complexes, Bolinao is a treat to visit, and its remote location means you're unlikely to see any other tourists around. While its many natural wonders are a delight to explore, Bolinao also has some interesting historical sights on show, such as the impressive looking St. James Church and distinctive white lighthouse.
The highlight, however, is Patar White Beach, which is perfect for kicking back and relaxing on. Every evening, a glorious sunset paints the sea a majestic set of oranges, yellows, and reds. An idyllic place to spend a relaxed holiday, Bolinao is well worth the effort of getting there.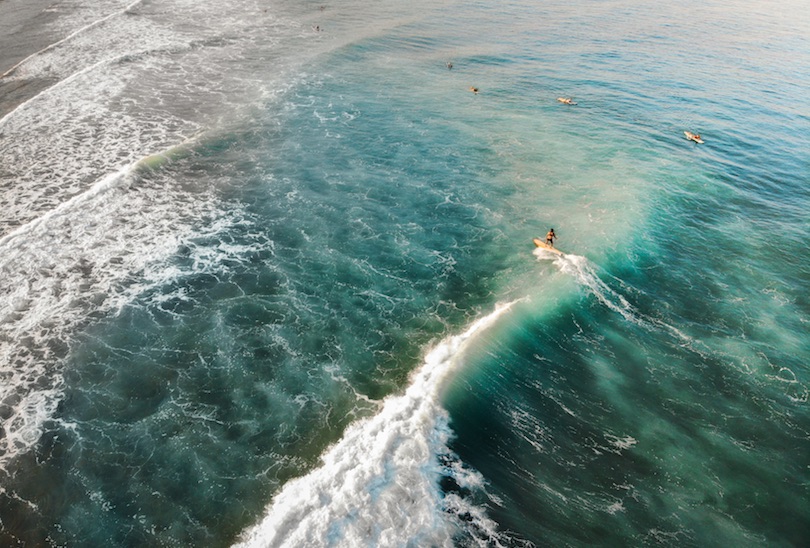 With some of the best breaks in the country, San Juan (La Union) is a surfer's dream, with beginners and experts alike heading to the laidback town to try out its epic waves and swells. Much of life in town revolves around surfing. While wandering around, you'll come across lots of surf shops, while a number of chilled out beachside bars and surf schools line the shore.
Although the town's beach is pleasant enough to hang out on, there really isn't all that much to do in San Juan if you're not into surfing; it is not without reason that it's known as the Surfing Capital of the Northern Philippines.
7. Mount Pulag National Park
[SEE MAP]
The highest peak in the whole of Luzon, Mount Pulag towers imperiously over its surroundings. It's easy to see why various indigenous people consider it to be sacred. Lying at the heart of the national park of the same name, Mount Pulag is the third-highest mountain in the Philippines and attracts lots of mountain climbers and hikers. With many arresting landscapes to enjoy and plenty of fauna and flora scattered about its various habitats, the national park is a delight to explore. Camping overnight is particularly rewarding, as seeing both the sun set and rise over the stunning scenery is simply magical.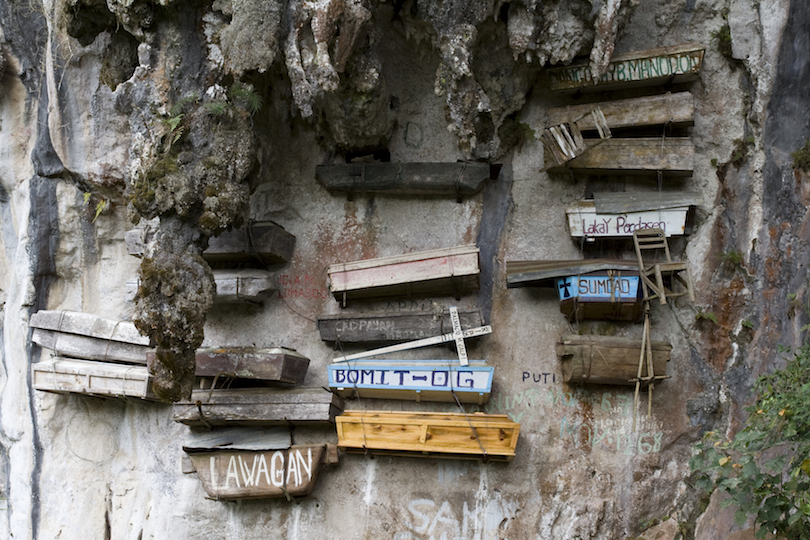 Known for its famous hanging coffins that are attached to cliff faces for all to see, the small town of Sagada is a very chilled out place, with lots for you to see and do besides its macabre yet strangely mesmerizing monuments.
Set in a beautiful location amongst the mountains, Sagada is an outdoor adventurer's dream. If you are feeling intrepid, you can go whitewater rafting down rapids, rappeling down cliffs, and exploring caves. For those more into less adrenaline-focused activities, hiking here is incredible. Make your way through breathtaking scenery past gorgeous waterfalls and incredible viewpoints. With a mixture of outdoor delights on offer, any visit to the town can be as relaxing or adrenaline-filled as you make it.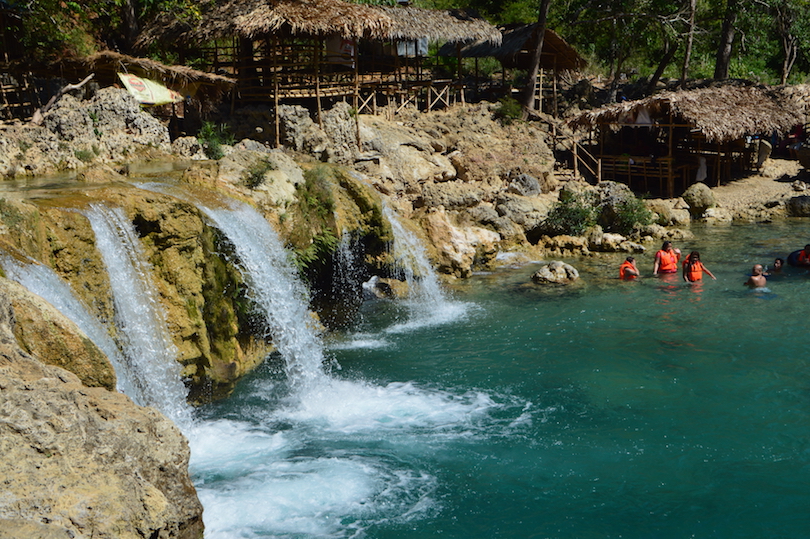 As picture-perfect as they come, Pagudpud boasts breathtakingly beautiful beaches lined with gorgeous, gently swaying palm trees and glittering turquoise waters. Due to its remote location in Ilocos Norte, there is a very untouched and unspoiled feel to the province, and its dazzling white beaches are ideal for lounging on.
If you ever manage to drag yourself away from the stunning scenery of Saud Beach, the surrounding area has a wealth of caves, coves, cliffs, and waterfalls for you to explore. Perfect for people looking for a quiet getaway, Pagudpud attracts relatively few visitors in comparison with other places in Northern Luzon, so you'll often have the beaches almost to yourself.
4. Hundred Islands National Park
[SEE MAP]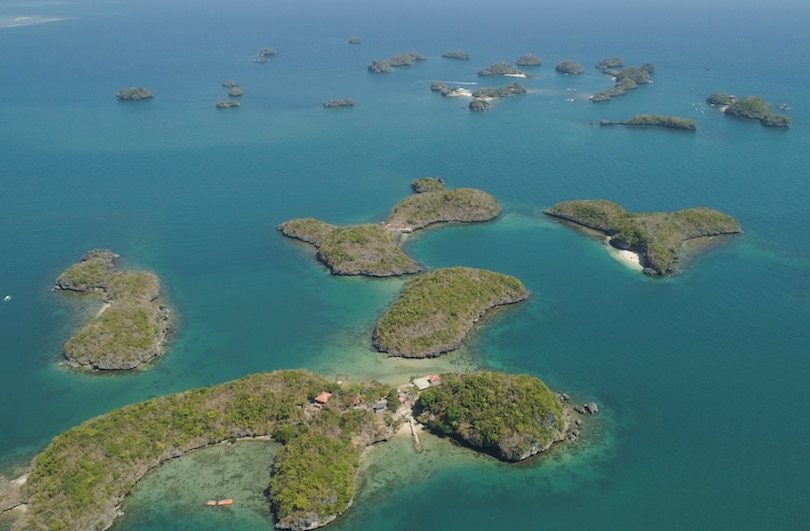 Lying just off the coast of Alaminos, the wonderfully named Hundred Islands National Park is actually home to 124 islands and islets. One could spend weeks, if not months exploring all the amazing natural sights that the park has to offer.
Rising from the sparkling waters full of incredible marine life, the limestone islands are often coated in forest, with many of them also boasting glorious little sandy beaches. Although it's a very popular tourist destination, many people only visit for a day. To make the most of the stunning scenery, it is well worth overnighting on an island and spending a few days swimming and snorkeling in the national park's turquoise waters.
3. Banaue Rice Terraces
[SEE MAP]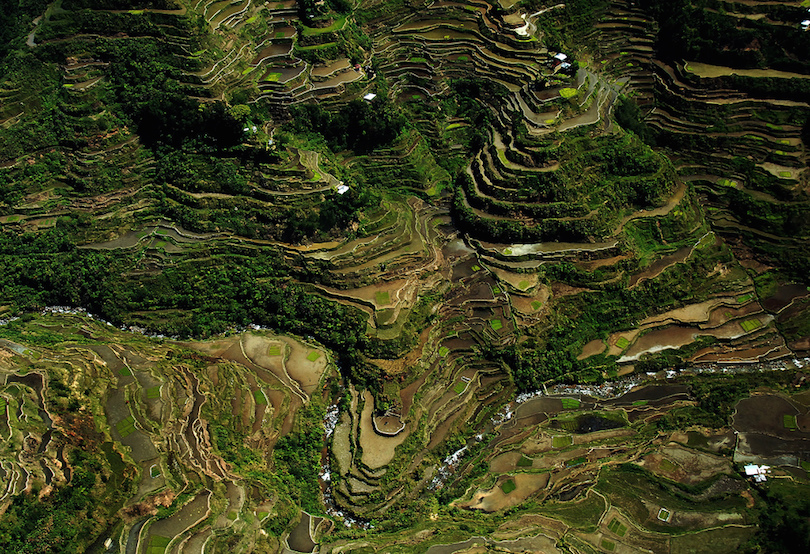 IRRI Images / Flickr
Located in the most scenic setting imaginable, the small town of Banaue is primarily visited for the majestic views of the rice terrace-covered mountains and valleys surrounding it. Breathtakingly beautiful, the rice terraces are a miracle of engineering, which is why many Filipinos refer to them as 'the eighth wonder of the world.' Seeing nature tamed and organized so delicately and picturesquely by humans is quite the experience.
Besides hiking among these picture-perfect paddies, visitors can learn more about the rich culture
and heritage of the Ifugao people, whose ancestors created the magnificent landscapes lying before you many millennia ago.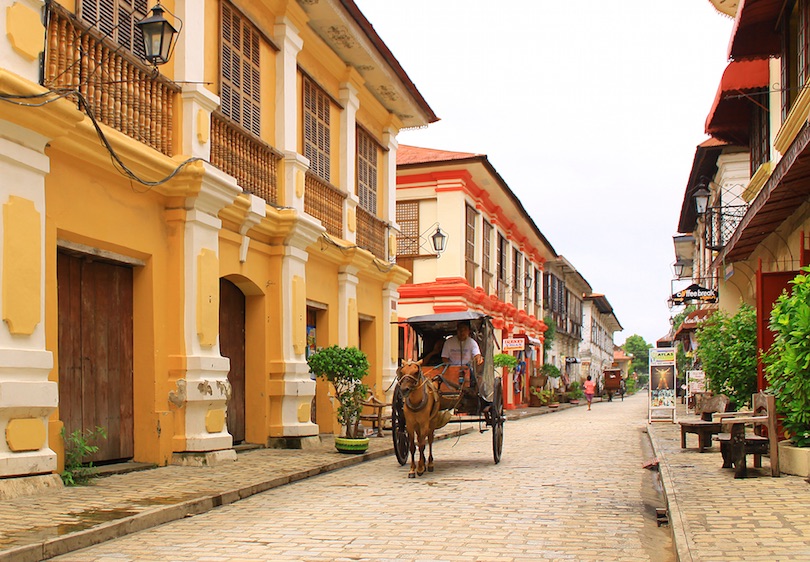 Obra19 / Wikipedia
Vigan is home to many wonderfully-preserved colonial-era buildings and cobbled streets. Wandering around this place is like stepping back in time, as old, horse-drawn carriages whizz past elegant plazas, magnificent mansions, and charming churches.
One of the oldest towns in the country, Vigan is an intriguing mix of old and new, with both Spanish and Filipino influences to discover wherever you go. With several important historical and cultural landmarks scattered around town, Vigan is a great place to spend a couple of days sightseeing; St Paul's Metropolitan Cathedral, the magnificent Mestizo District, and Plaza Salcedo are some of its main attractions.
In addition to this, there are also lots of great restaurants and bars where you can try some delicious local fare. If you're looking for a little something special to take home with you, all the souvenir shops sell beautiful, locally-made arts and crafts.
1. Batad Rice Terraces
[SEE MAP]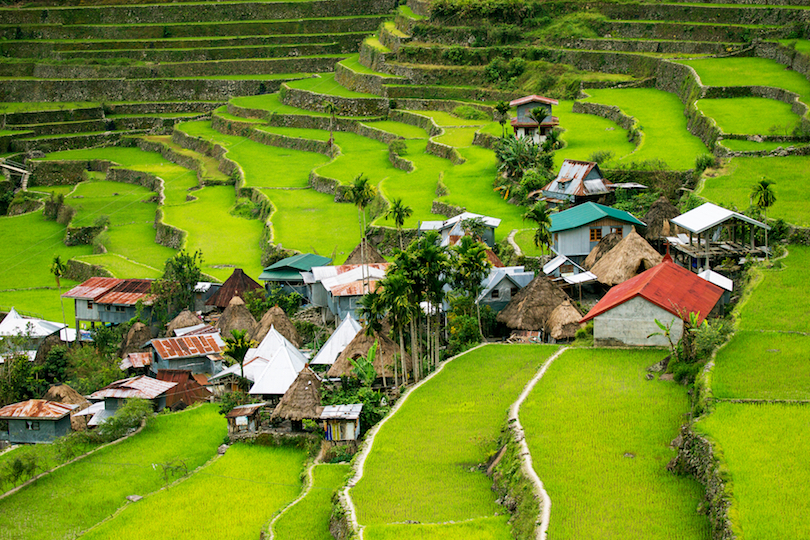 When visiting Northern Luzon, no trip can ever be complete without seeing some of the fantastic rice terraces adorning its territory. Batad is widely considered to be the best place to see them. Set in a lovely location, Batad's small collection of wooden houses are ringed by endless rice terraces. These blankets coat the sweeping valleys and towering mountains surrounding the village, and the majestic landscape really is an incredible sight to behold.
As it is a very rural little spot, the quaint village is ideal for people looking for a quiet getaway. If you'd like to stretch your legs while searching for the perfect viewpoint, there are lots of peaceful hikes that you can do in the surrounding hills and valleys.
One thing's for sure; wherever you go, you'll see an endless sea of green before you, and mountain slopes covered in rice terraces stretching away towards the horizon.