Lying in the northwest of the United States, Oregon is a delightful state to explore, with a diverse array of sights on offer – as evidenced by its fantastic lively cities. Whether it's unique craft beer that you are after, dazzling theatrical productions or a hip and trendy youthful vibe, The best cities in Oregon have it all.
Lined with shops and restaurants that cater to all needs, rivers usually course through the center of town, and just beyond their city limits you can find beautiful lakes, dominating mountains and pristine coastal trails.
Reflecting its many landscapes and picturesque settings, Oregon's population is almost as diverse, and each city has its own unique flavor and feel. Fun and festive or laidback and cool, there's something here for everyone to enjoy.
In this post, we'll cover:
12. Ashland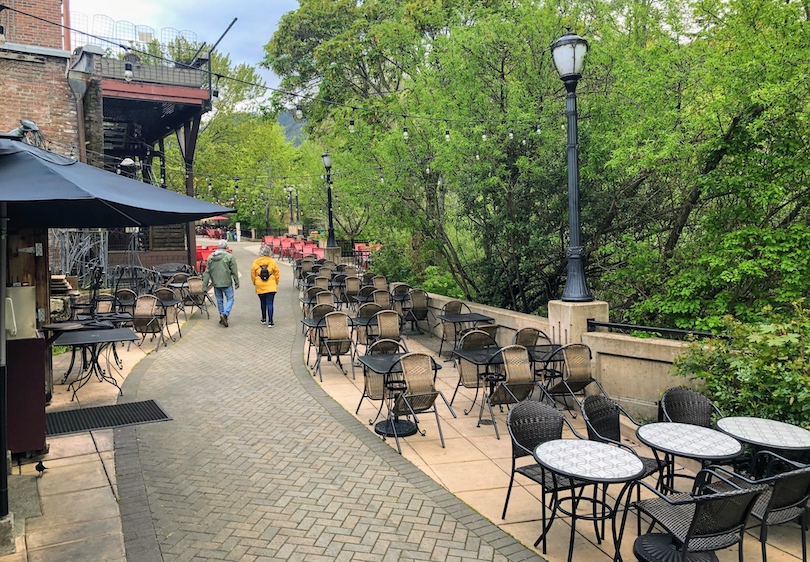 Lying in the southern part of the state near the California border, Ashland is a picturesque place that acts as a cultural capital for the region – hundreds of thousands of people descend upon the city for its fantastic Shakespeare festival.
Running for an incredible nine months of the year, the festival is largely responsible for the upmarket restaurants and hotels that are found around town. Away from the festival, the lively streets in Ashland buzz with life and there are some trendy boutiques and bars that are worth checking out.
With Mount Ashland not far away, you can go skiing in the winter. The area's fine wineries will make you want to stay even longer!
11. Florence
As a tourist-orientated city, a soulless commercial strip full of tacky souvenir shops and cheap eateries dominates a lot of Florence. Explore a little further, however, and you'll find the quiet and secluded Old Town neighborhood, which paints Florence in a completely different light.
Lying next to the Siuslaw River, its picturesque harbor is a delight, and the waterfront part of town is particularly fascinating to explore. With the Oregon Dunes National Recreational Area nearby, there is more than enough in Florence to warrant a visit.
10. Seaside
© Angela Miller / Dreamstime
The largest resort town in Oregon, the appropriately named Seaside is a fun and friendly beach getaway that isn't hard on the pocket. A popular place, young people and families descend on the city for its carnival-like atmosphere and cheap attractions.
Its boardwalks are full of people playing in the arcades or browsing through the gift shops. The sandy beaches at Seaside are delightful to lounge on – they're usually quite peaceful, although spring break certainly brings a more boisterous crowd to town.
9. Newport
© Rtrembly / Dreamstime
With a huge fishing fleet calling Newport home and a delightful, historic bay front, it is fair to say that maritime life pervades every aspect of life in the city. There's a world-class aquarium in town, and sea lions frolic in the bay area.
Kitschy souvenir shops can be found amidst the small art galleries and delicious seafood restaurants. A popular tourist destination, Newport has a laidback, welcoming feel to it, and looking out over the ocean or lounging on its fantastic beaches is an idyllic affair.
8. Hood River
With lots of shops, cafes, bars and restaurants dominating the center of town, Hood River has numerous sides to it. Its perfect location on the Columbia River means that it is one of the best places in the world to windsurf or kitesurf.
The strong winds and currents converge to create the perfect environment in which to take to the waters – watersports lovers descend en-masse upon the city to enjoy all that it has to offer. With some fantastic wineries in the surrounding regions and an orchard-filled valley nearby, Hood River is a surprisingly great place to stop by.
7. Lincoln City
© J. Maniex / Dreamstime
The commercial center of the region, Lincoln City is a cheap and cheerful place full of motels, souvenir shops and fast-food joints. Lying on the coast, this sprawling city is more affordable than most places that overlook the ocean.
That is in large part because the expansive beaches are not particularly attractive to gaze upon. While it is certainly not the fanciest place in the world, Lincoln City has lots of nice hikes in the surrounding coastal regions and is a pleasant, unpretentious city to kick back in.
6. Astoria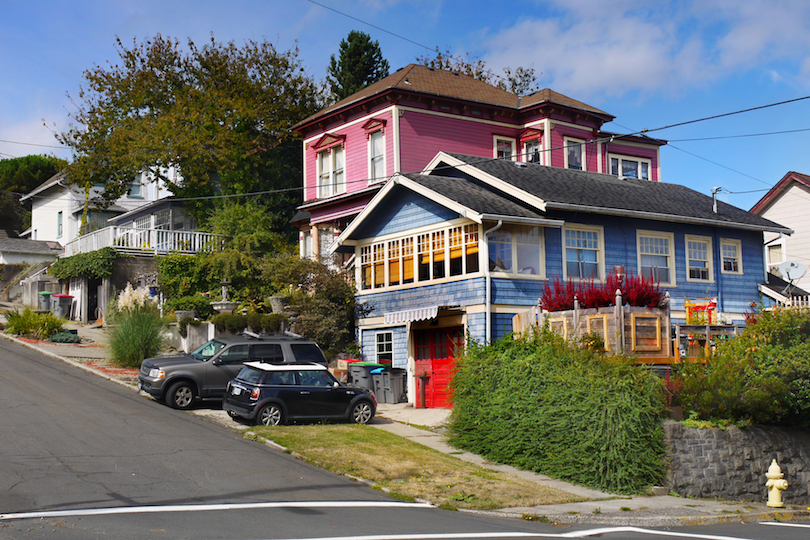 © Helena Bilkova / Dreamstime
Lying at the point where the Columbia River joins the Pacific Ocean, Astoria is steeped in history; its old and picturesque harbor was once an important stop-off point for long seafaring voyages.
Remarkably the first US settlement to be founded west of the Mississippi River, its historic houses and buildings are now interspersed with upmarket hotels and fancy restaurants. While it is a lovely city in Oregon to spend some time, its peaceful atmosphere is somewhat dampened by the frequent rain that plagues the region.
5. Corvallis
Wendell / Flickr
Lying on Willamette River, Corvallis is a lively city, thanks in large part to Oregon State University which resides within its confines. As such, there is a youthful vibe to the streets, and the huge student population dominates life in Corvallis.
With lots of bookshops and cafes, as well as some fine dining options and lovely pubs, Corvallis is worth a trip. The upmarket part of town around the riverfront is particularly lovely to stroll around. The surrounding area has loads of farms and vineyards for visitors to stop by, and the sprawling orchards are very easy on the eye.
4. Salem
© Perlleighton / Dreamstime
The capital of Oregon, Salem is a laid-back university town that lies alongside the Willamette River. There is a lovely waterside park for visitors to enjoy here. A peaceful place, there are a few nice museums worth checking out – as is the impressive state capitol itself.
Because it is quite near to Portland, many people visit Salem for the day, or stay a bit longer if they want to explore the fantastic sights nearby. Surrounding Salem is a lovely state park, as well as a captivating abbey perched atop a hill.
3. Bend
© Michael Albright / Dreamstime
Paradise for nature lovers, Bend really does have it all when it comes to the great outdoors. With the Cascade Mountains nearby, you can be skiing one moment and rock-climbing or mountain biking the next, before heading off to explore its lakes and waterways.
Here, you can kayak, go fly-fishing or even paddleboard if the mood takes you. With around three hundred days of sunshine every year, you're almost guaranteed to have an amazing time!
While Bend certainly has its plus-sides, a lot of the city is quite unattractive, with cheap motels and fast-food joints an all too common characteristic of its streets. Better head out into nature then!
2. Eugene
© Adeliepenguin / Dreamstime
A vibrant place, full of life, Eugene is a fun and youthful city with a thriving arts and culture scene that manifests itself in numerous festivals and events throughout the year. An alternative place that is a bastion of liberal politics, the city's eclectic mix of people means that activists and anarchists rub shoulders daily with workers in the manufacturing industry.
Lying at the spot where the Willamette and McKenzie Rivers join, lovely paths line the riverbanks, and sprawling parks only add to the city's wealth of outdoor attractions. With some fantastic restaurants on offer, as well as several world-class vineyards and wineries nearby, Eugene is a great city to visit. The Oregon coast isn't too far away if you want to get out of the city for a bit.
1. Portland
© Erik Lattwein / Dreamstime
The largest city in Oregon, Portland's charms can no longer be kept under wraps – it is becoming an increasingly popular destination. With a small town feel to it and a laidback vibe, its cultural attractions befit a much larger city. It's now a hip and trendy place, with a wealth of craft breweries and atmospheric coffee shops for locals and visitors alike to enjoy.
The winding Willamette River cuts through the city and adds to the picturesque nature of Portland, perfectly complementing its delightful parks and leafy, tree-lined streets. A liberal and welcoming place, the city is great to stop by, and the proliferation of food outlets means there's always something tasty for you to tuck in to.
Map of cities in Oregon
© OpenStreetMap © MapTiler © Touropia