Financially the most important city in Italy, Milan gets approximately six million visitors a year – and it's not hard to see why. Not only do people travel to the city because of its proximity to Lake Como and the Italian Alps, Milan has its own magnetic attraction that keeps visitors coming year after year. Famous for its fashion week, Milan boasts historical sights in its old city center, as well as a vibrant selection of nightlife, including canal-side drinking and eating in the Navigli area.
The historic core of Milan is easily traversable on foot. But like all good cities, there are many things to see outside of the central hub. Each of Milan's nine administrative zones has something different to offer. Not only is it an industrial center of Italy, but it's also the country's fashion capital and home to several buzzing student districts. This means affordable accommodation and fun nights out to match.
In this post, we'll cover:
Map of Milan's Neighborhoods
© OpenStreetMap © MapTiler © Touropia
Catch sight of The Last Supper at Santa Maria delle Grazie, or discover a modern side of art in the cool district of Brera. Either way, you'll get around easily thanks to the metro system and a very advanced tram network. With three international airports on its doorstep and accommodation from high-end and historical to unfussy budget options, there is a whole lot of choice for a whole lot of people in Milan.
Centro Storico
The historic center of Milan is where you are going to find most of the iconic sights the city has to offer. These include the La Scala Opera House, the luxurious Quadrilatero – an upscale shopping area – as well as the towering Duomo di Milano, which dates back to the 14th century.
It's not just the historic buildings themselves, however; here is where you can explore the Museo 900, filled with 20th-century modern art – from Braque and Matisse to Klee, Kandinsky and even Picasso. Being this central means you'll be able to wander from sight to sight easily without having to rely on public transport.
It's a convenient place to stay, especially if you've only got a few days. At the same time, you'll have to pay for this privilege! Hotels in Centro Storico are, for the most part, high-end and boutique in flavor, with many of them set inside heritage buildings for that extra authentic vibe.
Where to Stay in Centro Storico
Brera
Located in the northern area of the city, Brera is a cool place to stay in Milan if you are a keen fan of art or can appreciate a nice bit of aesthetic architecture. Still located in the historic Zone 1 of the city, Brera was initially located outside of Milan's city walls.
Today, you'll find the Brera Academy of Fine Arts and Brera Art Gallery, both of which are in the bustling Plaza Brera. With art on the brain, Brera is a bohemian area where art students and intellectuals hang out; it's often referred to as Milan's answer to Paris's Montmartre.
The cobbled streets are dotted with art shops, fortune tellers, boutiques, and bars, as well as nightclubs. Along with cool, budget-friendly hostels, there are chic hotels to choose from in Brera to enjoy the nightlife. This is a good spot to stay if you want to be central but avoid the tourist crowds.
Where to Stay in Brera
Fiera & San Siro
The two adjoining neighborhoods of Fiera & San Siro are located northwest of Milan's city center and from a predominantly residential area. Of course, this makes Fiera & San Siro a friendly and more laid-back place to stay in Milan; it's an excellent area to base yourself if you are traveling with children.
There are a whole lot of public parks to stroll through and play in here, such as the grassy Parco del Cave – a former quarry with bike trails tracing through it. There are also street side cafes and decent transport connections via Milan's metro. It's an ideal spot for the football fans amongst you: this is where the Stadio Giuseppe Meazza is located (AC Milan's home ground).
Fiera & San Siro also boasts more reasonably priced accommodation than other areas; this means larger rooms set in more contemporary buildings. Enjoy a convenient location and city life without spending too much.
Where to Stay in Fiera & San Siro
Stazione Centrale
The busy Stazione Centrale area – slightly north of the Centro Storico – is where Milan's central station is located. So it is the ideal place to stay for those arriving or leaving by train, or if you'd like to explore more of the city using the metro.
The station itself is an impressive building dating back to 1931. With an intricate facade and beautiful arrivals hall, it is one of the largest train stations in Europe. From here, it's simple to catch high-speed trains to Venice, Turin, or even Lake Como.
Though not filled with many sights itself, it certainly isn't hard to get from here to any other area of the city. For example, the Duomo is just three stops from the Stazione Centrale.
Accommodation here is good value for money, ranging from modern boutique lodgings and unfussy guesthouses near the station to the Hotel Principe di Savoia, an elegant 5-star offering.
Where to Stay near Stazione Centrale
Navigli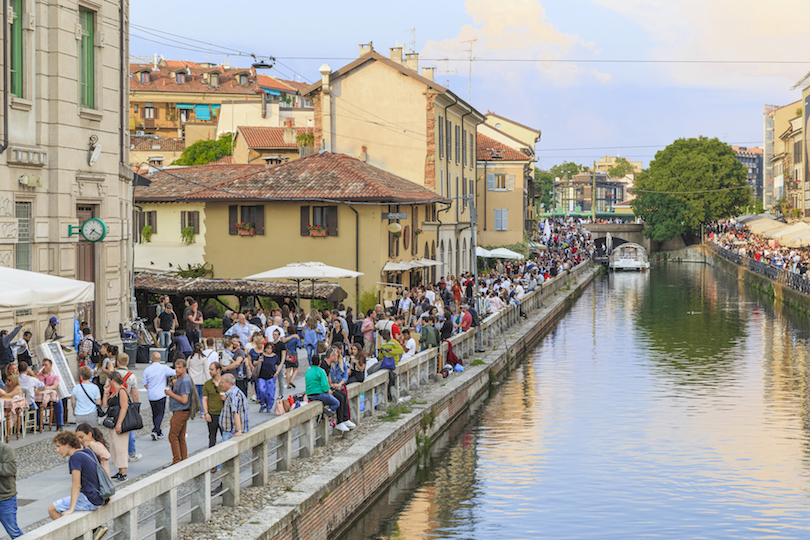 The vibrant Navigli neighborhood southwest of the center is an area of Milan once home to a network of canals used to transport goods around Milan; it's named after the Naviglio Grande Canal.
There are only two of these canals remaining, but nowadays, it is all about the nightlife in Navigli. In the daytime, you can peruse art galleries, boutiques, and independent coffee shops. There's also the monthly antique market – Navigli Gio Pavese – and old churches like the Basilica Sant Eustorgio, dating back to the 4th century AD.
At night, Navigli hots up around the area where the two remaining canals meet. Sit along their banks wining and dining before heading out to dance the night away at one of its clubs, such as Porto Alegre.
Staying here means a whole lot of design-led boutique hotels, as well as being able to catch the metro easily into other parts of Milan.
Where to Stay in Navigli
Bicocca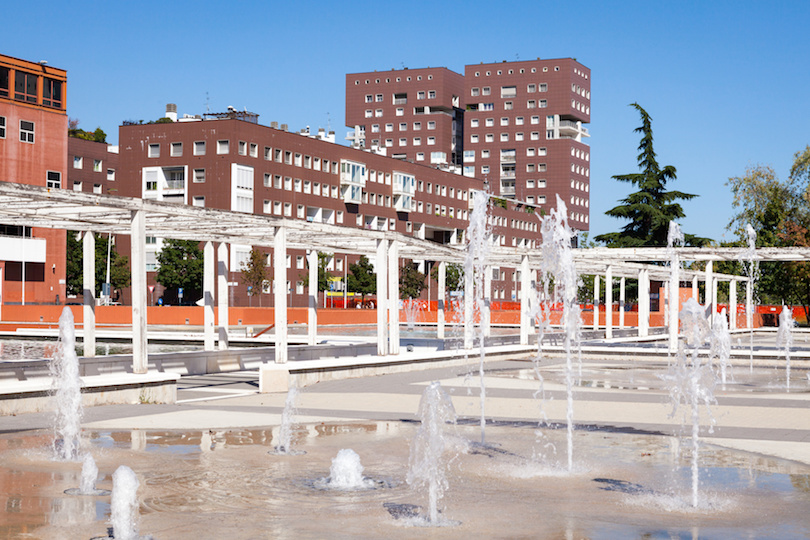 The suburban district of Bicocca is named after a villa which was built here in the mid-1400s. But until the 1980s, Bicocca was predominantly an industrial area. The historic buildings of the industrial zone have been converted into interesting creative spaces; these include the Hangar Bicocca. Compared to the Tate Modern in London, this hosts cutting-edge modern art, workshops, and exhibitions.
Bicocca is an up and coming area and definitely a different sort of place to base yourself in the city of Milan. Thanks to this area being home to the University of Milano-Bicocca, there are good student bars and a great atmosphere in this part of town.
It's also connected to the center of the city via a tram system. Here, you will find budget-friendly hotels as well as bigger, 4-star options for a range of places to stay in this out-of-town but original area.
Where to Stay in Bicocca
Porta Romana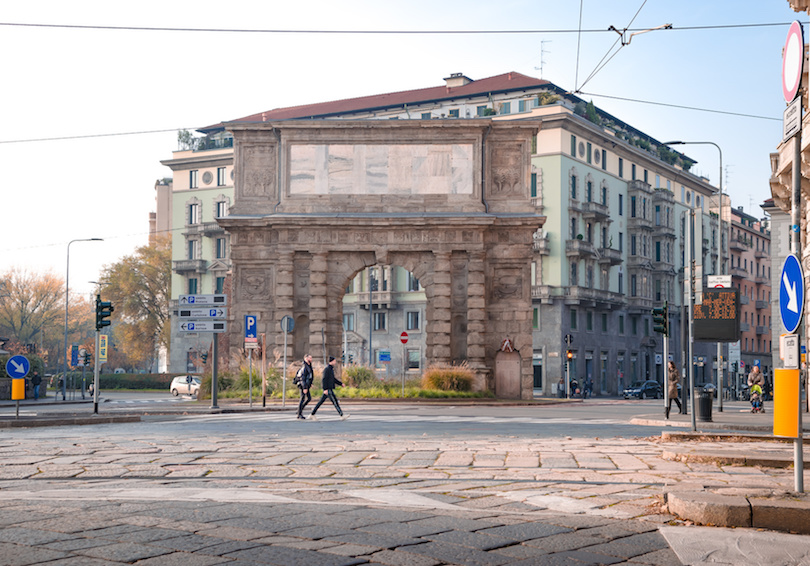 Often overlooked, Porta Romana is a fantastic place to stay in Milan – if you don't mind staying out of the city center, that is. Set to the southeast of the city center, it is actually named after the old Roman-era gate to the city; in its current form, the impressive entrance dates back to the 16th century.
The area itself is adjacent to the city center, with the same distinct 19th and early 20th-century architecture and characteristics, but is essentially a cheaper place to stay. Porta Romana comes in two parts: a wealthier side – home to Milan's well-to-do; and the opposite side, which is less luxurious but more exciting, boasting a variety of cool restaurants and bars.
The accommodation follows the same pattern; expect more classic style hotels towards the center, with affordable guesthouses and hostels located towards the outskirts of this district.
Where to Stay in Porta Romana
Sempione & Chinatown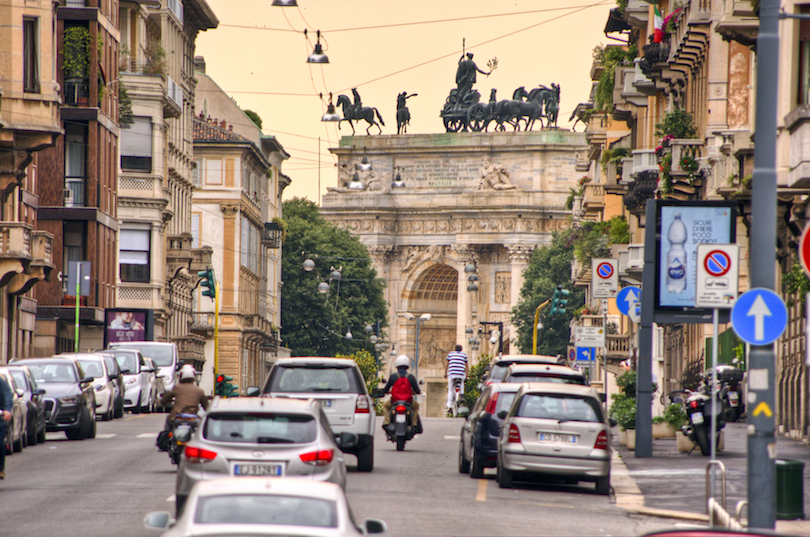 Just north of the central Parco Sempione is the area of the same name, which also happens to be home to Milan's Chinatown. Situated close to Garibaldi Station, the area which is now Chinatown was settled by a sizeable Chinese population between the two World Wars.
The Chinese heritage has developed; today, the district is known for its leather and silk shops – and for its bargains, if you look hard enough! Expect a lot of tasty Chinese food, too.
Centered around the mainly pedestrianized Via Paolo Sarpi, staying in Chinatown is affordable, but you'll have to get used to walking since there aren't any metro stops here.
Sempione is where you'll find sprawling, tree-lined lanes that lead to Parco Sempione, established in 1888. Away from Chinatown proper, the accommodation is a little more upscale, with stays in modern mid-range hotels and heritage guesthouses down quiet streets the norm.
Where to Stay in Sempione & Chinatown
Citta Studi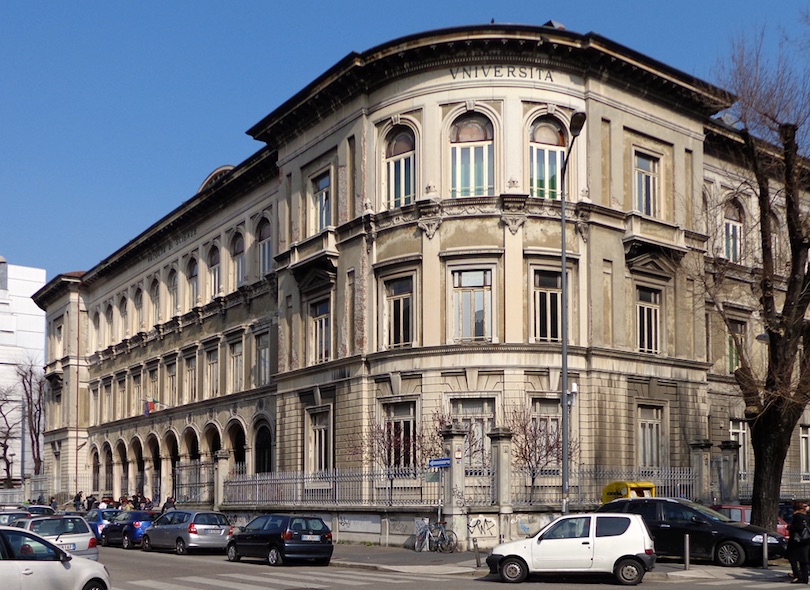 Arbalete / Wikipedia
The perfect place to stay in Milan if you're traveling to the city and really need to watch your budget, this is a popping student area with diversity to match. A fun and fashionable place to stay, you can expect to be bar-hopping by night and soaking up cultural attractions during the day.
In this northeastern district, you will find another of Milan's old city gates – the Porta Venezia. Currently dating to the 19th century, it is thought to predate even the Roman-era gate itself. The gate even has its own metro stop.
There's also the Gardini Publici – beautiful gardens to stroll around in the center of Citta Studi – and even the longest shopping street in the city, the Corso Buenos Aires.
Nights here are all about drinking and eating in one of the many cheap restaurants and bars in the area. With a selection of hotels and hostels on offer, staying in Citta Studi also means being close – sometimes within walking distance – to central Milan.
Where to Stay in Citta Studi