China is the world's second-largest country and home to a plethora of different natural environments to explore. From some of the highest mountains the earth has to offer in Tibet, all the way to the harsh deserts of Xinjiang Province in the west, China's landscapes are varied and breathtaking.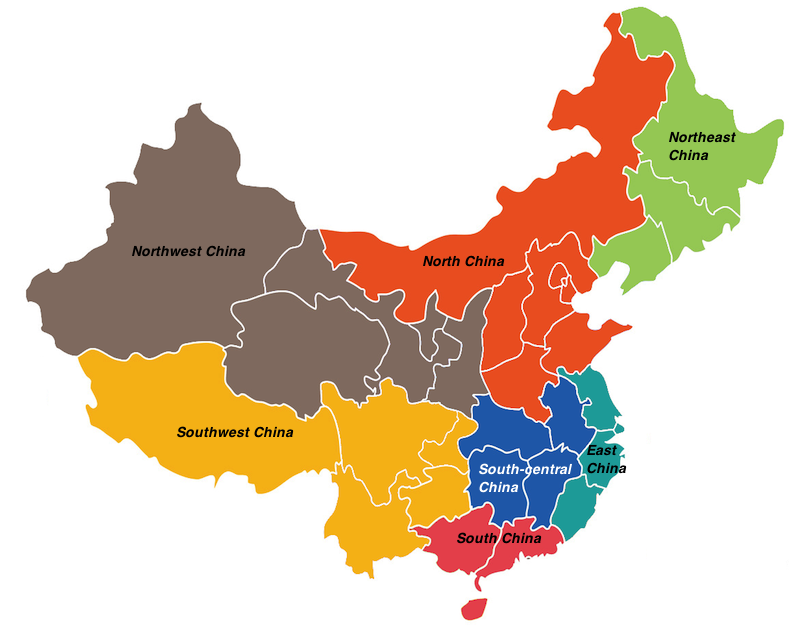 Everything about China's most beautiful regions is done in superlatives. The Pacific coast of this giant country stretches for an incredible 9,000 miles. It boasts the second and sixth-longest rivers in the world – the Yangtze and the Yellow River. It's got subtropical forests in the south, along with towering mountain ranges. All this nature, combined with one of the world's oldest cultures makes China a dream destination.
Northeast China
Known historically as Inner Manchuria, and once the Imperial Japanese territory of Manchukuo, Northeast China shares borders with Russia, North Korea, and Mongolia. The heart of this area is the Northeastern China Plain, the country's most extensive plains with an elevation of lower than 200 meters – a huge area of farmland, wetland, and marshes.
By far the biggest city in this region is the frozen outpost of Harbin, known for its ice festival, where a dazzling array of sculptures are lit up with a rainbow of lights. But there's plenty of nature to explore here, too. The amazingly vivid Red Beach at the estuary of the Liaohe River – so named for the red seaweed that colors the shallows – is home to rare species of bird and other wildlife.
A visit to Xuexiang, complete with alpine sleigh rides, is an excellent way to experience the seven-month winters experienced here. But for a wilder experience, try out the stunning Changbaishan mountain range – home to Siberian tigers and Amur leopards.
North China
North China is arguably the heart of the People's Republic of China. With farming still practiced the communist way, and the powerhouse of Beijing situated here, this is still an influential part of the country. It's historically important too; rice cultivation has been evidenced here as far back as 9,000 years ago.
Head out into the natural wildernesses of North China, and you'll enjoy an abundance of incredible scenery. Visit Longqing Gorge for a boat ride amidst quintessential, picture-perfect landscapes that automatically scream "China," with limestone peaks and snaking waters.
Jingdong Grand Canyon is an adventurous place; hike around, clamber up lofty peaks, and cross the river on daring suspension bridges. For one of the best scenic spots in North China, try Miaofeng Mountain. With its jagged peaks towering above 1,300 meters, vertigo-inducing cliffs and intricate caverns to explore, it's a breathtaking place to be.
Northwest China
Spreading all the way from Xi'an and its Terracotta Warriors in the east to the western province of Xinjiang, Northwest China is a truly vast area. This is a wild region, where the Silk Route passed through for hundreds of years. Only four percent of China's population live here in the deserts, mountains, and wide-open plains.
To really feel the wilderness, a trip to Dunhuang would be a good idea. This oasis is situated on the very edge of the unforgiving Taklamakan Desert and is famed for its Buddhist cave art. Here, you can catch a glimpse of the famous Crescent Lake and the enormous Singing Sand Dune. This place is all about desert scenery, that's for sure.
Elsewhere, in Qinghai Province, there's Chaka Salt Lake with its mirror-like surface. Shaanxi is home to the terrifying Huashan Mountain. Gansu Province is a mix of jagged peaks, desert canyons, and unending tracts of sand, still bordered on its northern edge by the Great Wall. One of the most amazing sights here has to be the unearthly rainbow-striped mountains of Zhangye Danxia National Geological Park.
Southwest China
Some of China's most famous areas form the region of Southwest China – Tibet, Yunnan, Guizhou, and Guangxi, with Chongqing and Sichuan thrown in for good measure. This is one of the most scenically famous regions that China has to offer – and the gateway to Southeast Asia.
One of the most famous places here is Tiger Leaping Gorge, near Lijiang in Yunnan, which offers sublime trekking. The whole of Yunnan Province, in fact, is a mountainous region that's just asking to be explored.
Get into the Himalayas at the mind-blowingly beautiful Three Parallel Rivers National Park, where the Yangtze, Mekong, and Salween Rivers all pass through. Tibet offers the most drama, however, this is the Roof of the World, where you can trek through the Qomolangma National Park to the Tibetan base camp of Mount Everest.
South-central China
For more of the quintessential scenery you would expect of China, a trip to the country's South-central region would yield perfect results. A landlocked area famous for its agriculture, it's also here that some of the country's most enigmatic sights can be seen.
In Hunan Province, you'll be able to feast your eyes on the spectacular sandstone pillars of Wulingyuan – 3,000 to be precise. This scenic area alone consists of four national parks – Zhangjiajie National Forest Park, Tianzi Mountain Nature Reserve, Yangjiajie Scenic Area, and Suoxi Valley Nature Reserve. This scenery gave inspiration to the alien planet in the film Avatar.
Hubei Province is where you'll find the ambitious Three Gorges Dam on the Yangtze River. The whole area is beautiful, with unique, towering gorges providing a scintillating backdrop, but the human-made dam project, though slightly terrifying, is nonetheless impressive. A trip to Wudangshan provides crumbling old buildings, martial arts, Taoism, and thousands of peaks with streams snaking below.
South China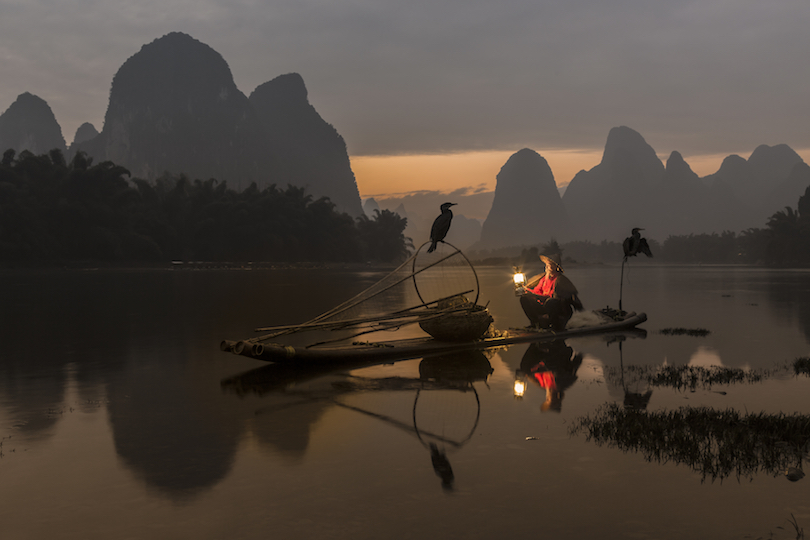 The region of South China is home to probably one of the most famous landscapes not just in China, but in the whole world. In Guangxi Province, in a little town called Yangshuo, take a boat trip down the Li River. The feeling is that of being in a Chinese painting, with karst limestone crags jutting from the earth.
Nearby Guilin offers up that karst landscape too, with wonders to hike and amble around – like the incredibly shaped Moon Hill. Just a couple of hours from Guilin are the dramatic, postcard-perfect rice terraces at Longji, where curving rice paddies step down in a series of overlapping hills to gorgeous effect.
One of China's three largest cities, Guangzhou, is located here, bordering Hong Kong to the south. But China's largest island, Hainan, is a province in itself and a bit of a mystery to many. Here you can find lush hills, coral reefs, and botanical gardens in a tropical setting.
East China
Historically where Qing Dynasty China was forced to open ports like Qingdao, Shanghai, and Xiamen (aka Amoy) to the west, East China is now one of China's most booming regions. Places like Suzhou are heavily visited for their classical gardens, for instance, and so is West Lake, in the center of Hangzhou.
But for wilder nature, head to Anji County in Zhejiang Province, home to a sprawling 235 square miles of bamboo forest. Lake Tai, one of China's largest lakes, features over 90 islands and is linked to Beijing by the famous Grand Canal – the oldest canal in the world.
Mount Wuyi is a scenic area in Fujian Province. It's an ancient volcanic landscape with masses of gorges and caves, and ample opportunities to see the improbable curves of the Nine Bend River from on high.
Special Administrative Regions
China's SARs, or Special Administrative Regions, are former colonial possessions that have been welcomed back into the fold with open arms. In 1997, Hong Kong was handed over to China; in 1999, Portugal followed suit and relinquished Macau.
Known for their urban sprawls more than for their nature, there's more to these extraordinary regions than meets the eye.
Hong Kong
Made up of the large Hong Kong Island, the New Territories of the mainland, and many other smaller islands, there is much more to this region than skyscrapers and the glimmer of neon lights.
Visit the Mai Po Marshes in Deep Bay (New Territories) to see migratory birds around the marshes and mudflats; try to spot a rare black-faced spoonbill. There's more wildlife at Repulse Bay on the south of Hong Kong Island, edged by lush mountains and traditional houses.
Lamma Island is crisscrossed by good hiking trails as well as beaches, while Dragon's Back Trail arches with breathtaking views above Tai Long Bay, and Lantau Peak on Lantau Island boasts an incredible sunrise.
But one of the best ways to see the beauty of Hong Kong is to hike the wild Sai Kung Peninsula. With barely a road in sight, it'll be hard to believe there's a bustling metropolis just a stone's throw away.
Macau
Much smaller than neighboring Hong Kong, it's easy to think of Macau as China's gambling hub. In some ways, it is: it makes over twice the amount of money that Las Vegas does from its casinos. But away from the slot machines and card tables, there's still some natural beauty to be found here.
Coloane Island is where to go if you feel like hiking in Macau. Boasting eight kilometers of hiking trails, it's here that you can clamber to the summit of Alto de Coloane for a glistening vista of the South China Sea. Also on Coloane Island is Hac Sa Beach, as well as the Seac Pai Van Nature Walk and River Trail.
Elsewhere, there is the Hac Sa Reservoir County Park. Hop on a pedal boat and stroll along in a relaxed family-friendly atmosphere – perfect for an easy getaway from the glitz and concrete of the city.