The planning is over, your whirlwind wedding has commenced and your honeymoon is about to begin. Where are you going to go to spend this special time? For those that are stuck, the following list will give you a taste of the most popular destinations along with a few less "trendy" spots that have great possibilities.
8. Napa Valley, California
IanL / Flickr
For those looking for a quiet vacation, Napa Valley is a great option to consider. Learn the art of winemaking at the hundreds of vineyards Napa Valley holds. There are both large scale and boutique wineries to consider. You can explore Napa Valley on bicycle to take in the beautiful California landscape. Don't forget the picnic basket!
The majestic Grand Canyon has been a popular family vacation spot for years. With its peak season from May to September, the Grand Canyon has activities such as hiking, rafting and helicopter rides. Stay at the El Tovar Hotel for a true Grand Canyon experience.
6. Greece
ehpien / Flickr
A Mediterranean option is beautiful Greece. Visit towns such as Athens, Crete and Santorini and explore ancient sites and architectural wonders. Steeped in history and beauty, Greece provides luxury resorts, museums and 752 thermosprings.
5. Hawaii, USA
JMaz Photo / Flickr
Many honeymooners travel to Hawaii for the great honeymoon packages and tropical climate. You can choose to stay on The Big Island, Oahu, Maui, Kauai or Lanai. Any of these islands will bring beautiful waters, enticing waves and exquisite sunsets. Hawaii is a great place to travel any time of year.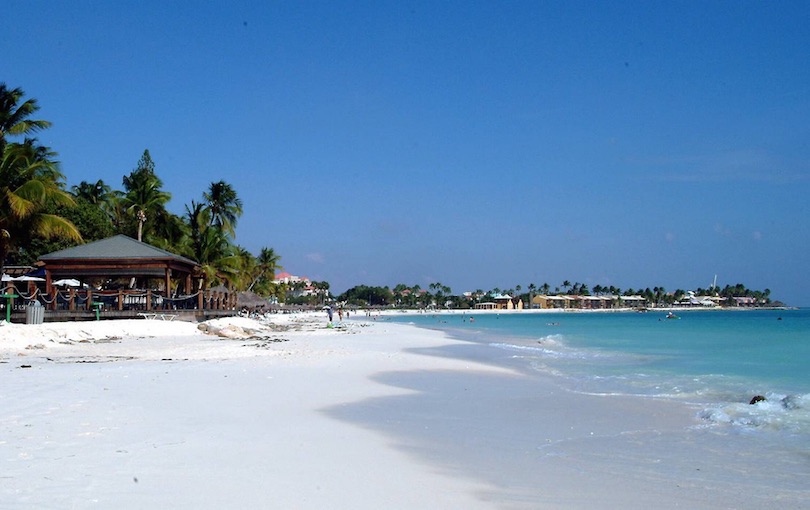 Travelling Pooh / Flickr
For the honeymooners that want to relax by day and party by night, Aruba is the place to be. With gorgeous weather year-round, this destination is great for any wedding season. Beaches, restaurants, nightclubs and casinos make Aruba a fun place to vacation.
3. Saint John
scaturchio / Flickr
Holding one of the world's best beaches, St. John is exclusive to vacation travelers and honeymooners. Well-to-do tourists make this island known as the "Beverly Hills of the Caribbean", but don't let that deter you should you be budget-conscious. This island is known for its preserved natural beauty and holds many attractive beaches.
2. Florence, Italy
echiner1 / Flickr
Romance is the theme of a Florence honeymoon should you decide to head overseas. The most populous city in Tuscany and situated on the Amo River, this beautiful town is known for its art, religious architecture, gardens and theatres. Plenty of shopping and great food will make for a fabulous honeymoon vacation.
1. Orlando, Florida
IceNineJon / Flickr
Orlando is a place where honeymooners come to continue their fairy tale. One of the most popular vacation destinations in the world, Orlando is home to Walt Disney World Resort and Universal Orlando Resort, both of which can provide you a fun honeymoon experience.
A honeymoon is a special time for you and your new spouse. There are many options out there, so take the time and plan a honeymoon that really caters to you and your spouse's tastes.
Heather Johnson is a writer for Honeymoon Destinations, the leading online honeymoon planning resource.