Situated in the northern Pacific Ocean lies Hawaii, an archipelago consisting of 137 different islands and islets. Despite the number of smaller islands in the region, Hawaii is mainly considered to consist of just eight major islands.
This chain of tropical islands experiences some of the most diverse climates, landscapes, and ecosystems in the entire United States. From volcanic mountains and sweeping canyons to lush waterfalls and picture-perfect beaches, it's easy to see why Hawaii is one of the world's most awe-inspiring gems. Although most people are aware of some of the larger Hawaiian Islands, there are several others that are worth discovering.
8. Kahoolawe (44.6 sq mi)
[SEE MAP]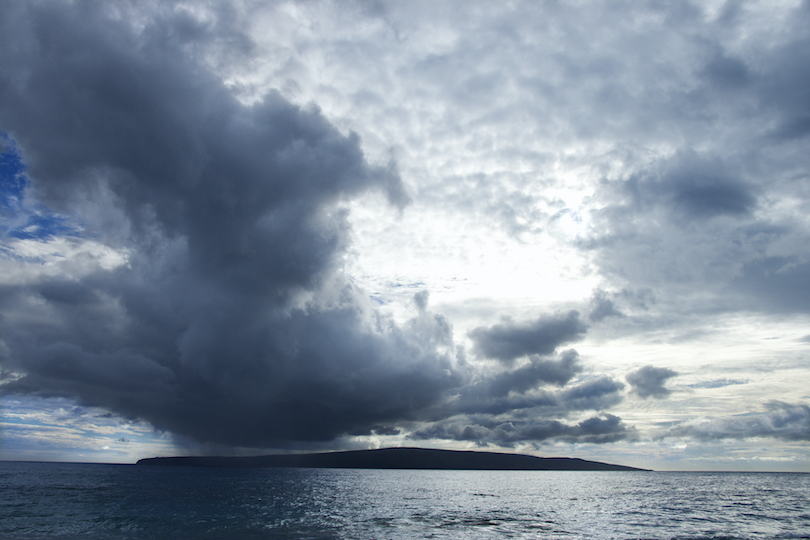 Out of all the Hawaiian Islands, Kahoolawe is the smallest and likely the least well known. At only 11 miles long and 9.7 miles wide, this tiny island is completely off-limits to the public. The only way to visit is through volunteer work-related opportunities.
For this reason, Kahoolawe also has relatively few inhabitants. It is believed that only a few dozen people live onshore. It is now home to the Kahoolawe Island Reserve Commission (KIRC), a conservation effort to protect the environment of the island and surrounding waters.
7. Niihau (69.5 sq mi)
[SEE MAP]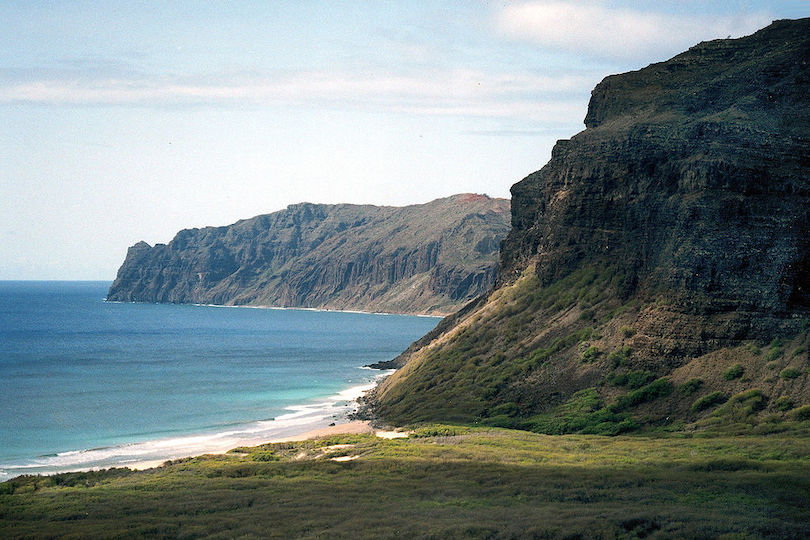 Becker / Wikipedia
Situated 17-miles off the coast of Kauai stands Hawaii's most mysterious island. Niihau has been privately owned by the Sinclair family since 1864; the only way to visit is to be personally invited by one of the owners. On the western side of Niihau, you'll also find a small tribe of 200 villagers that live a traditionally minimalistic and rural lifestyle.
The Sinclair family originally bought Niihau directly from the Kamehameha for $10,000 in gold. As part of the deal, the king asked the owners to preserve the traditional Hawaiian culture and traditions on the island. Nowadays, the owners are committed to taking care of the inhabitants, as well as the environment and landscape.
6. Lanai (140.5 sq mi)
[SEE MAP]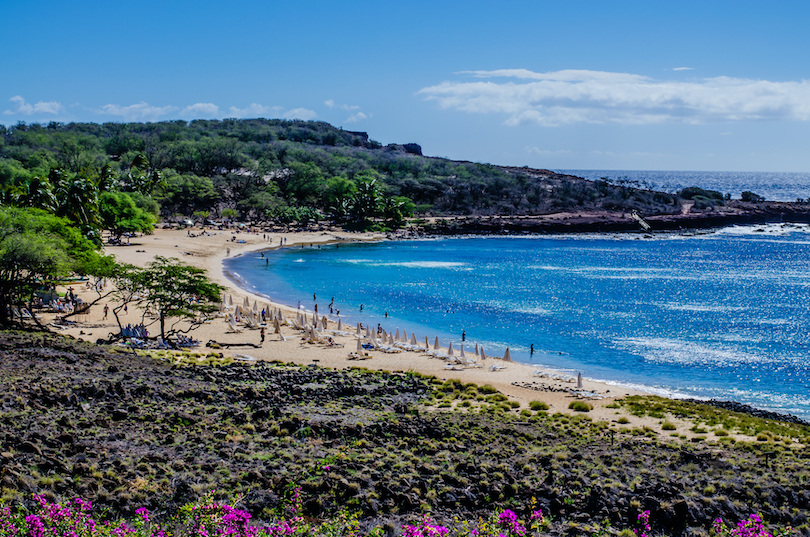 Although Lanai is the third-smallest island in Hawaii, it's still packed full of natural wonder and jaw-dropping scenery. Besides white-sand beaches and dramatic cliffs and rock formations, Lanai is also home to the 3,366-foot inactive Mount Lānaʻihale volcano.
98% of the island is owned by Oracle founder Larry Ellison, while the remaining 2% belongs to the state of Hawaii. Lanai continues to be a desirable vacation destination for travelers, with luxury resorts, gourmet restaurants, and several world-renowned golf courses.
5. Molokai (260.0 sq mi)
[SEE MAP]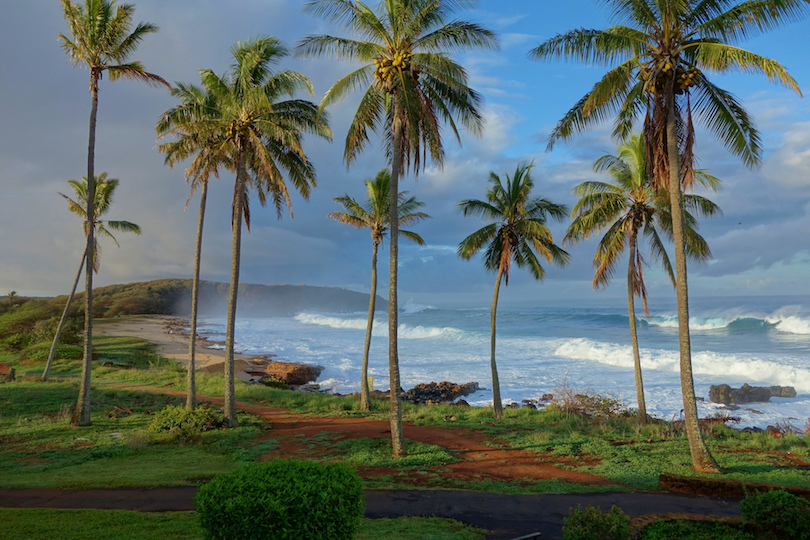 Rose Braverman / Flickr
Marked by towering sea cliffs, sprawling agricultural plantations, and volcanic mountains, Molokai is Hawaii's fifth-largest island in terms of size and population. It's centrally located in the Hawaiian archipelago and can be seen from the shores of Oahu, Lanai, and Maui.
Unlike the other islands in Hawaii that rely on the bustling tourist industry, Molokai drives most of its income from agriculture and farming. Dotted throughout the island, you'll find cattle ranches, pineapple plantations, and sugar cane farms. Nowadays, Molokai and its waters are completed protected by the Kalaupapa National Historical Park.
4. Kauai (552.3 sq mi)
[SEE MAP]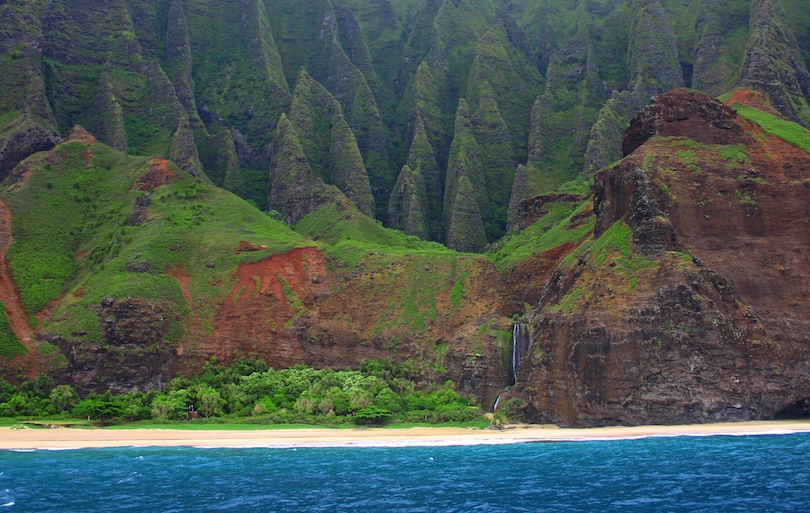 Commonly known as the Garden Isle, Kauai is Hawaii's lushest and most tropical island. It also happens to be the oldest Hawaiian Island, dating back 5.1 million years. When it comes to weather, Kauai's precipitation ranges from 20 to 100 inches a year, with the high elevation mountain ranges seeing the most rainfall. As a result, Kauai's landscape is a diverse mix of dense jungles, cascading waterfalls, and towering seaside cliffs.
Although it's relatively large, 97% of the island remains undeveloped. The population of Kauai is a little over 70,000, with most people residing in Lihue, Kapa'a, Hanalei, and Princeville.
3. Oahu (596.7 sq mi)
[SEE MAP]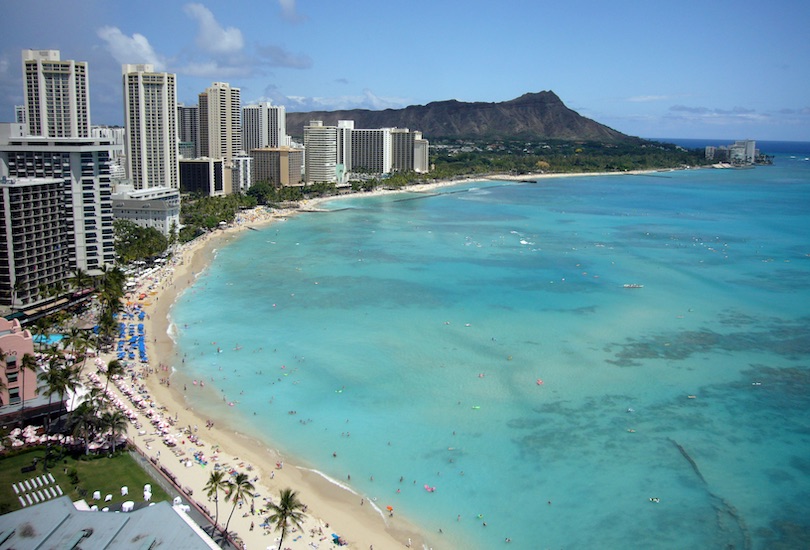 Two-thirds of Hawaii's population resides on Oahu, making it the most populated island (even though it's only the third-largest in size). The biggest city is Honolulu, which is also the seat of the state's capital. Despite it being home to Hawaii's largest city, Oahu is also teeming with sun-soaked beaches, massive mountain ranges, and lush rainforests.
The largest mountain on the island is Ka'ala, which stands roughly 4,000-feet above sea level. Millions of years ago, Oahu was formed by two volcanos – Wai'anae in the west and Ko'olau in the east. These two volcanic ranges are now considered to be completely dead and inactive.
2. Maui (727.2 sq mi)
[SEE MAP]
belindah / Flickr
Maui may be Hawaii's second-largest island, but it's the single largest island in Maui County, which is also comprised of Molokai, Lanai, and Kahoolawe. Its rough, jagged coastline is starkly contrasted against the tropical beaches and swaying palm trees, making it one of the top destinations in Hawaii for tourists.
With over 150,000 residents living on the island, Maui's economy is also a mix of tourism, agriculture, and business. The primary exports of the island are sugar and pineapple, although coffee, nuts, papaya, and flowers also drive a large portion of the export industry.
1. Hawaii (4,028.0 sq mi)
[SEE MAP]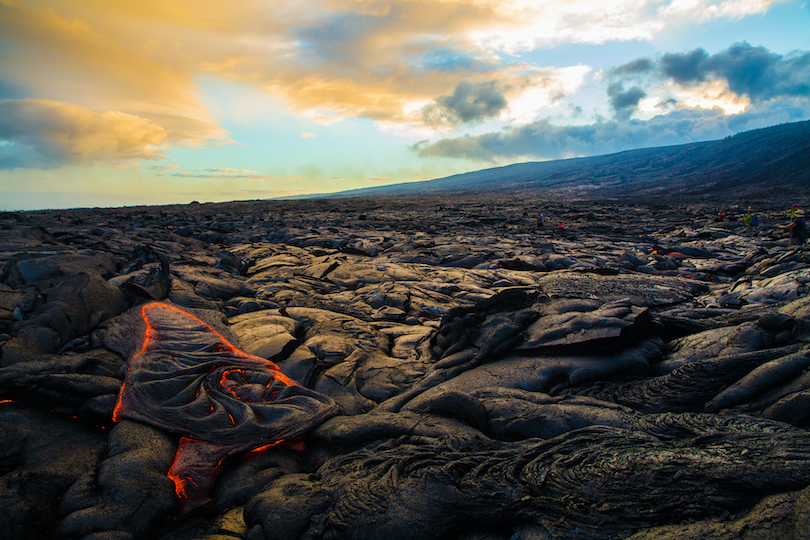 Often referred to as the "Big Island," Hawaii is not just the largest island in the archipelago, but it's also the largest island in the entire United States. Despite its massive size, it's still only home to 13% of Hawaii's population.
One of Hawaii's most notable landmarks is Mauna Kea. When measured from the seafloor base, it's the world's tallest mountain (although it's total height is only 13,803-feet above sea level). There are also dozens of beaches, 14 state parks, and even four national parks on the island. Due to the sheer size of the area, Hawaii also experiences eight different climate zones.
Map of the largest islands in Hawaii
© OpenStreetMap © MapTiler © Touropia