Andalusia is an autonomous community that covers most of southern Spain. It has a diverse landscape, with a long Mediterranean coastline and its own mountain chain, and is known to have the hottest average temperatures in Europe. Andalusia is a rough translation of an Arabic word meaning "vandals", due to the fact that it was raided and claimed by many different cultures and nations because of its prime location.
This has created a series of cities and towns with a very multicultural architecture, cuisine, and history. They are home to a celebratory culture full of festivals and flamenco dancing, tapas and sherry. Here is a look at some of the must-see destinations in southern Spain:
10. Jerez de la Frontera
[SEE MAP]
Dominic / Flickr
This small city is believed by many to be as quintessential Andalucía as anyone can find. Though larger cities like Cadiz and Seville will advertise this honor, Jerez is well known on several fronts without much lip service at all.
It is the center of Spanish horse culture, and home of the invention of fortified sherry wine. Eleven European palaces and one looming Moorish palace and fortress are available for tours. During one of the many festivals here, there is ample opportunity to see traditional flamenco dance in the city where it was invented.
9. Donana National Park
[SEE MAP]
horseman7869 / Flickr
The Doñana National Park is located in the fertile river delta where the Guadalquivir meets the Mediterranean Sea. It is an ecological paradise of sand dunes, marshes and plains that serves as a refuge for many species of wildlife. Birders will be treated to views of thousands of different African migratory species.
More local endangered species can also be seen by lucky people, like the Iberian lynx and the Spanish Imperial Eagle. As it was once a home for nobility, the visitors centers and marine museum are all housed in repurposed castles and manors, and are worth seeing as well.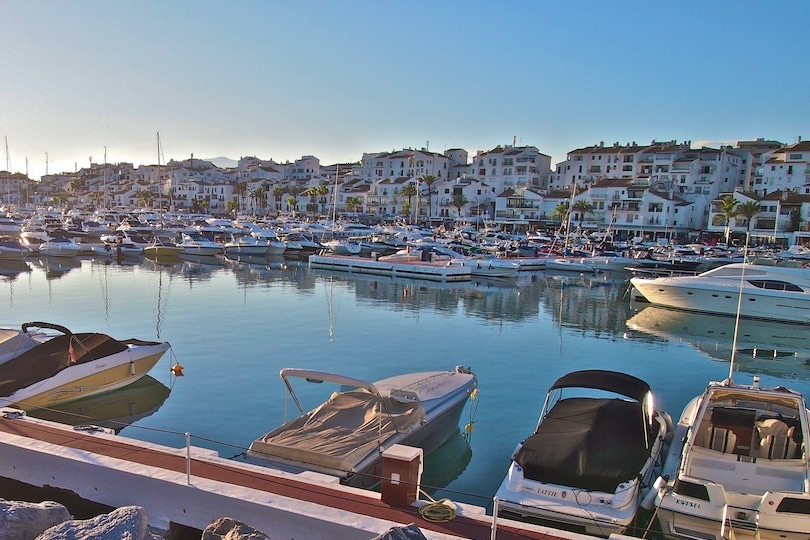 Olli365 / Flickr
Once a small white village of fishermen, Marbella is now one of the most cosmopolitan beach resorts on the Costa del Sol. The beaches with its fine sand and the Mediterranean with its clean blue water are the main attractions here, although there are numerous historic attractions well worth exploring too.
An ancient walled city boasts virtually the same footprint as it did during the 16th century. When not sunning on Marbella's palm-tree-lined beaches, visitors can walk the Golden Mile to view some of the most luxurious homes and resorts in Europe. The area around the yacht-filled marina Puerto Banus boasts the city's best boutiques, restaurants and bars.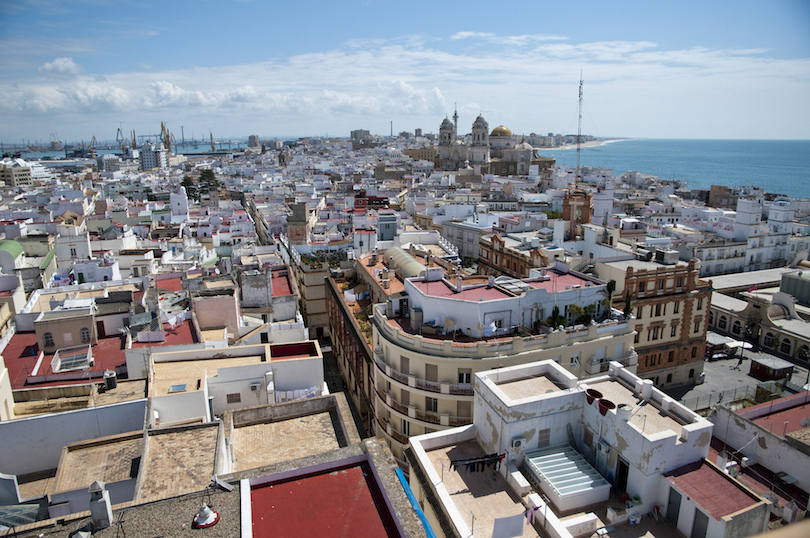 cudipeich / Flickr
This is believed to be the oldest continually inhabited city in all of Western Europe, and was founded over three millennia ago by Phoenician sailors. A visit to Cadiz means seeing long coastlines of public beaches, waves on crashing seawalls, and examples of thousands of years of architecture.
The must-see time to visit is during Carnival, which is the third-biggest celebration of this kind in the world. During the rest of the year, guests flock here for seafood, surfing and flamenco dancing.
Paolo Trabattoni / Flickr
From the outside, this city has a subdued and modern shell. The historic, Gothic heart of town is another world completely. This is the birthplace of Picasso, and has a large collection of museums to enjoy. Those seeking older historic sites will enjoy the Roman theater, and Azcalba, the Moorish castle.
The grand 11th Century Gibralfaro castle is a must-see for those who love lavish manors. Malaga is well-known for its tapas bars and has a reputation of being one of the tastiest cities in the region when it comes to this kind of cuisine.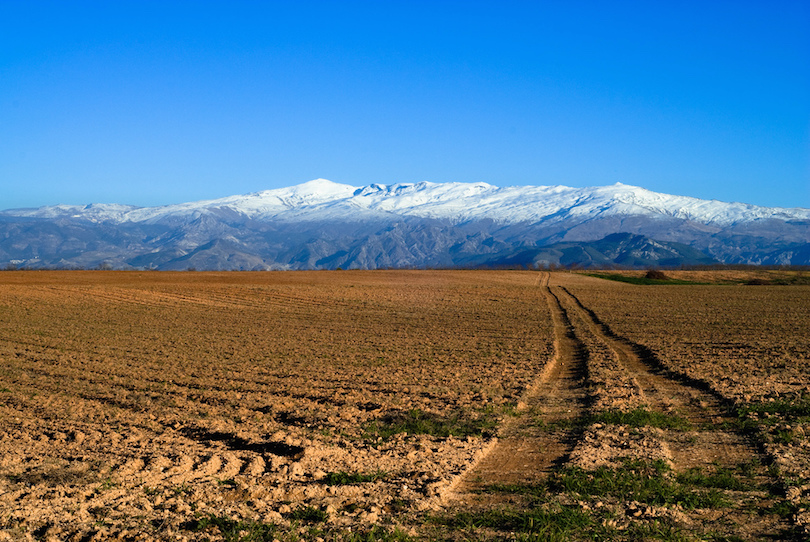 othermore / Flickr
This mountain range in Spain is one of the southernmost ski destinations in all of Europe. It also contains the highest mountain of continental Spain, Mulhacén at 3,478 meters (11,411 feet) above sea level. The range towers over the city of Grenada, and offers a number of fun activities for travelers.
In addition to winter slopes, visitors here can enjoy the National Park that serves as a biosphere reserve, an astronomical observatory and telescope, and access to a number of adventure guide services. During summertime, these mountains are a mecca for hiking, rock climbing, and mountain biking.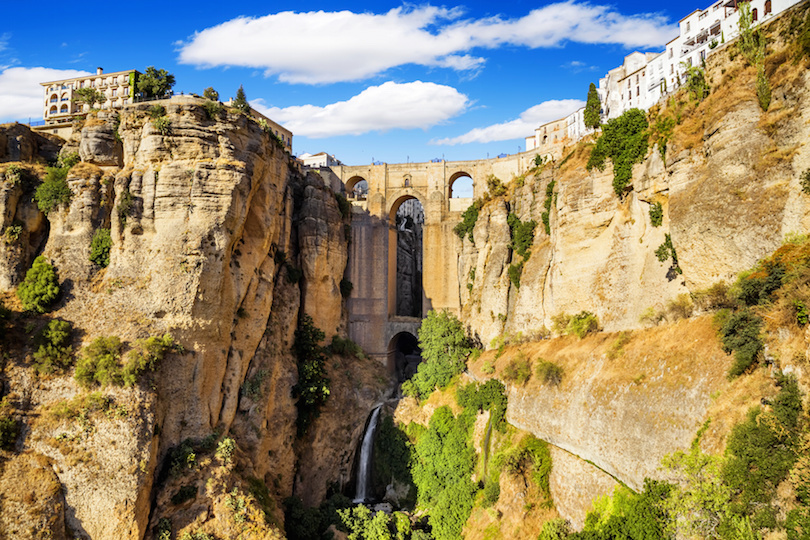 Located in and around the deep El Tajo gorge, Ronda is one of the oldest cities in Spain. It's nearly impregnable position made it a stronghold against Catholic troops in the 1400s. Completed in 1793, the Puente Nuevo bridge spanning the 30-story high gorge is one of the city's most impressive features.
The city's architecture received its influence from the Romans and Moors who once ruled the area. Ronda is also home to the Plaza de Toros, the oldest bullring in Spain, an arena that has attracted writers ranging from Ernest Hemingway to Alexandre Dumas.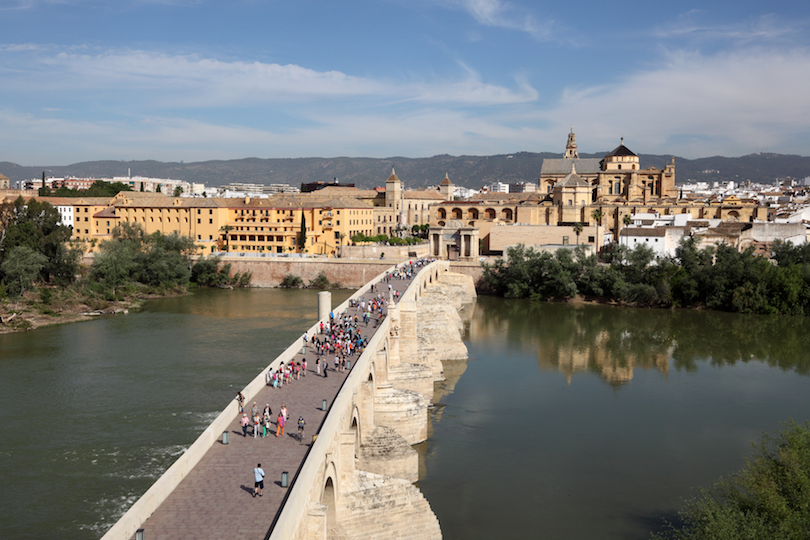 The architectural splendor of Cordoba is well-known, and comes from a multitude of cultures. Of worldwide renown is the Mezquita, or great Mosque-cathedral of Cordoba. Both the exceptional design as well as the combined religious histories bring a steady stream of international visitors.
The middle-aged architecture that comprises the Jewish Quarter stretches out from the Mezquita, and offers a lovely stroll through the past, as does a trip across the Roman Bridge over the Guadalquivir River. Spring visitors will especially enjoy their trip here, as this is when several citywide fiestas fill the streets.
Accommodation: Where to Stay in Cordoba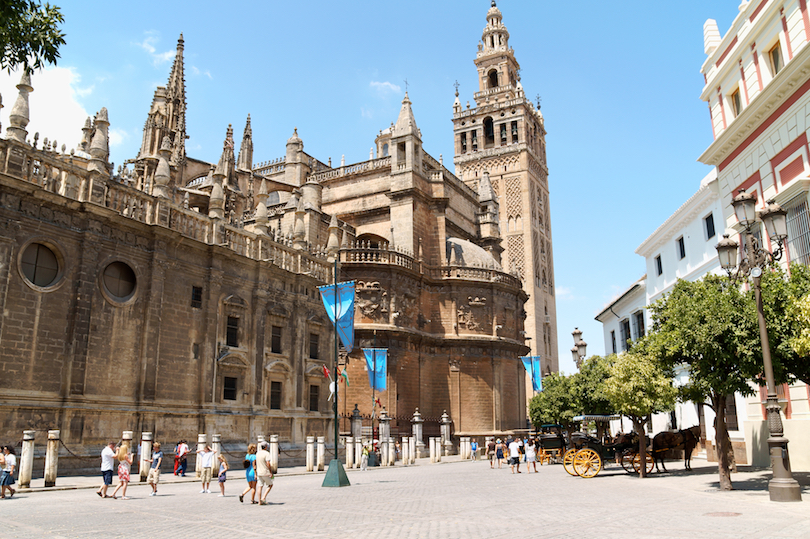 This is the largest tourist destination in southern Spain, and home to many attractions. The cathedral here, adorned with a Moorish bell-tower, is the third largest church in the world by some measurements, though some say the world's largest by measurement of volume. A host of museums, ancient architecture, palaces and churches are available to explore in Seville, along with the usual big-city amenities of excellent food and cultural activities.
One fun must-see here is the diary of Christopher Columbus, which is housed in the Museum of the Indies. Finally, a two-week visit here in April can be amazing- the somber Santa Semana (holy week) and celebratory Feria de Abril that follows is a world-renowned celebration.
Accommodation: Where to Stay in Seville
aesedepece / Flickr
This city at the base of the Sierra Nevada Mountains was founded as a Celtic settlement and has been inhabited for over 2500 years. Its breathtaking location near mountains is one of the loveliest in Andalusia. Granada's most famous attraction is the fortress/palace complex known as Alhambra, which was a Moorish palace for the emirs when the city was under Islamic rule.
The adjacent Muslim neighborhood and many other cathedrals and castles are also worth the trip while here. Tapas and flamenco lovers will find that both are easy to find and quite excellent.
Accommodation: Where to Stay in Granada
Map of Southern Spain
© OpenStreetMap © MapTiler © Touropia