The capital city of Kansas, Topeka served as a gateway west for pioneers traveling on the Oregon Trail in the 1800s. It is perhaps most famous for being home to the US Supreme Court's pivotal decision to abolish racial segregation in schools. Today, Topeka is a city teeming full of history, as well as an array of diverse attractions, museums, and unbeatable natural beauty.
On top of these things to do in Topeka, visitors can get a glimpse into the thrills and rides of one of the most influential 20th century daredevils, Evel Knievel.
If you come to Topeka in the summer, be sure to spend some time in some of the city's wonderful parks. Take a swirl on a 19th century carousel, say hello to the animals in the zoo, and maybe consider a camping trip to the gorgeous Lake Shawnee for some water fun.
16. Museum of the Kansas National Guard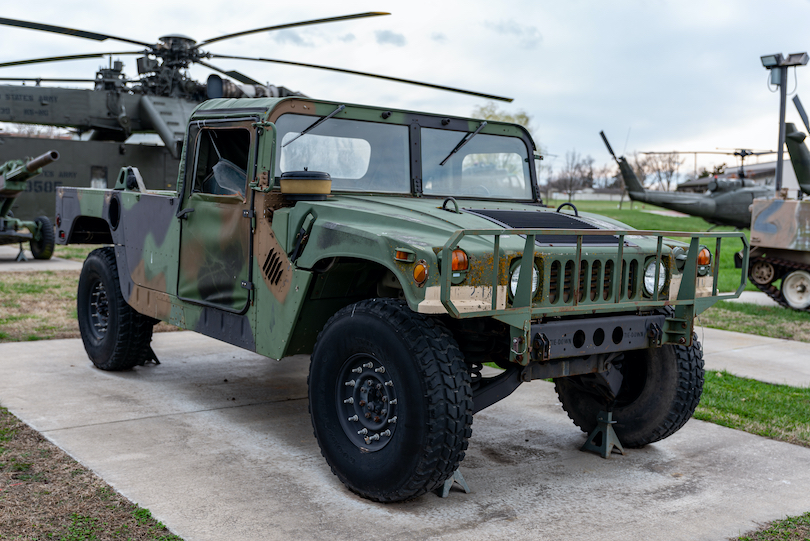 The Museum of the Kansas National Guard is one of the hidden gems in Topeka.
Head to the outside facility to have a look at vehicles, weapons and planes used by the National Guard. The most exciting examples include an American half-track from World War II and some Russian tanks captured in a Desert Storm.
On top of this, there is a ton of military history inside, including models, documents, and artefacts covering the story of the Kansas National Guard. Visitors are sure to leave with a detailed and authentic insight into their history and achievements.
15. Great Overland Station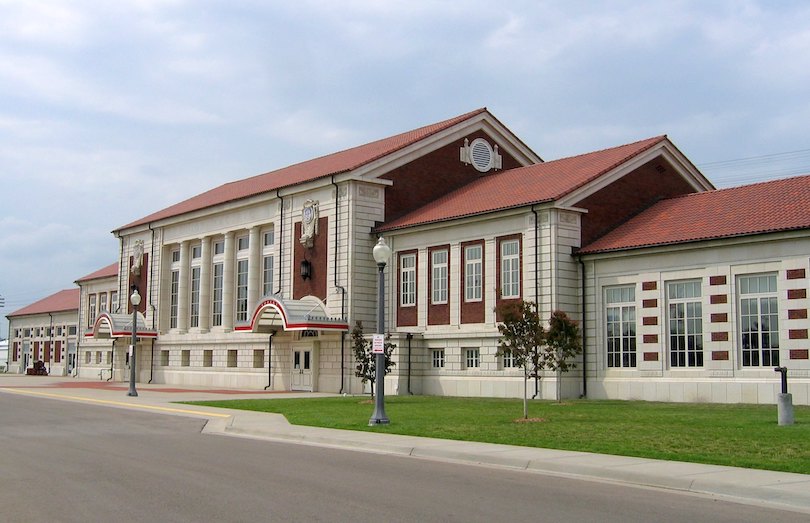 Ron Reiring / Flickr
Originally a ferry port created by two brothers who wanted to help travelers cross the Kansas river, the Great Overland Station evolved to connect over 100 train depots and tracks through Kansas. It is therefore exceptionally well placed to tell the story of Topeka's vast and rich history.
With an array of special exhibits, photographs, and costumed docents, the Great Overland Station truly brings Topeka's vibrant railroad heritage to life. Expect an array of engaging activities for the whole family. With two stimulators that encourage hands-on play and a "Choo Choo Junction" where children can rearrange colourful train cars, the museum is the perfect educational outing to keep everyone entertained.
14. Gage Park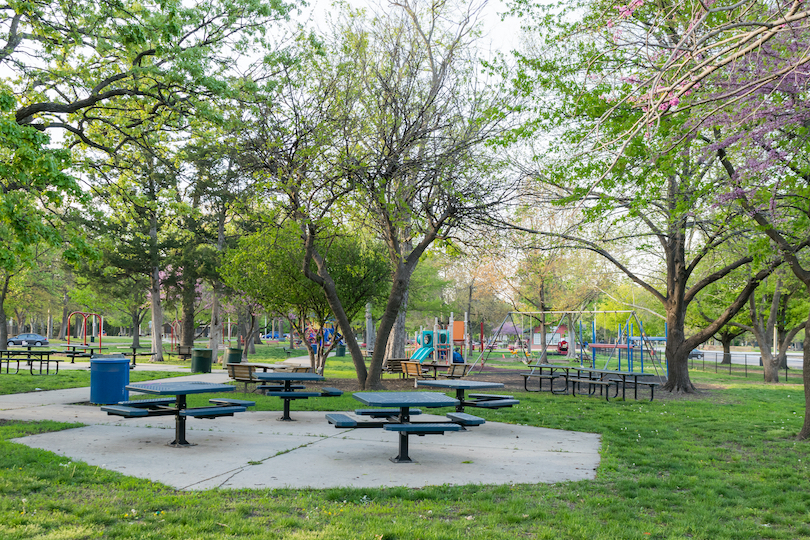 A favorite location for birthday parties, family gatherings, or just a relaxing picnic day in the park, Gage Park is one of the largest and most beautiful parks in Topeka.
If you fancy exploring, jump on the historic mini-train which takes you around a 1-mile scenic loop of the park and take in the views of the zoo and rose garden. For family fun adventures, take your children to visit the carousel, for a play at Animaland, or a fresh dip in the Blaisdell Family Aquatic Center.
With a rich history dating back to 1899 and many vibrant attractions to keep you entertained, this park is the perfect opportunity to relive old memories whilst creating new ones.
13. Heartland Park Topeka
Nicknamed the House of Speed, this multi-purpose motorsports facility boasts an 8 mile track just south of downtown Topeka. When it first opened in 1989, it was the first of its kind to be built in the United States for 20 years.
Today, popular events held here include the Menards NHRA Nationals which attracts hundreds of thousands of people who come for the thrills of seeing records broken and monumental speeds. The venue also welcomes local car enthusiasts who simply want to bring their car and race down the strip!
If motorsports aren't your thing, then why not come and immerse yourself in the three-day outdoor musical festival. Enjoy the best of modern country music with live performances by famous artists such as Chris Stapleton and Taylor Swift.
12. Ted Ensley Gardens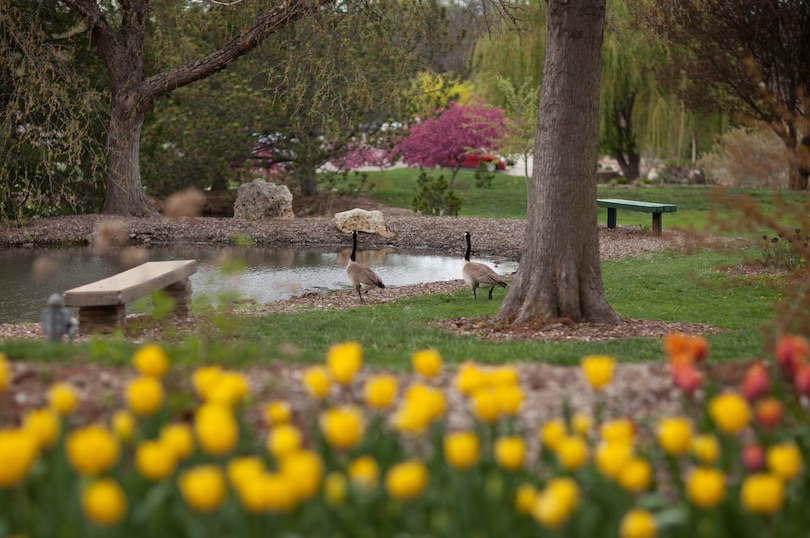 The Ted Ensley Gardens have been dubbed "world-class" by visitors. Enjoy meandering paths, many seating areas perfect for a sunny picnic with friends, and spectacular plantings surrounded by water and rock gardens.
If you are a yogi or meditation lover, then consider taking a peaceful stroll towards the Gazebo, Pergola and Pagoda before settling down in the meditation garden for a pensive and quiet moment.
Afterwards, take a deep breath and indulge in the gorgeous scents of fresh roses, shrubs, and trees that all help to make this garden the peaceful natural oasis that it is. True nature lovers can discover and learn about the 1,200 varieties of perennial plants here.
11. Truckhenge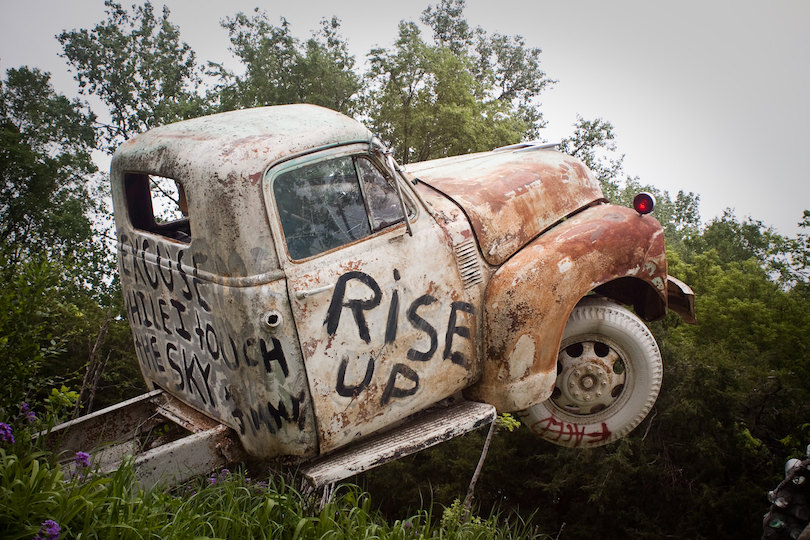 Jake Bellucci / Flickr
The lifetime work of one man, Truckhenge is an eclectic combination of farm, nature, and recycled art. Ron Lessman is a happy and enthusiastic man who constantly welcomes visitors around his property. Learn about his family who have been farming this land since the 1870s, and hear him talk about the history of these wonderful grounds.
The land has evolved to be so much more than a farm. Today it boasts a fish pond, gun range, landfill, and a grassroots art exhibit with six antique trucks jutting out of the ground for visitors to make the most out of! Make sure to end this interesting trip at the gift shop to browse beautiful handmade jewellery, cool bumper stickers, and hair clips.
10. Topeka Zoo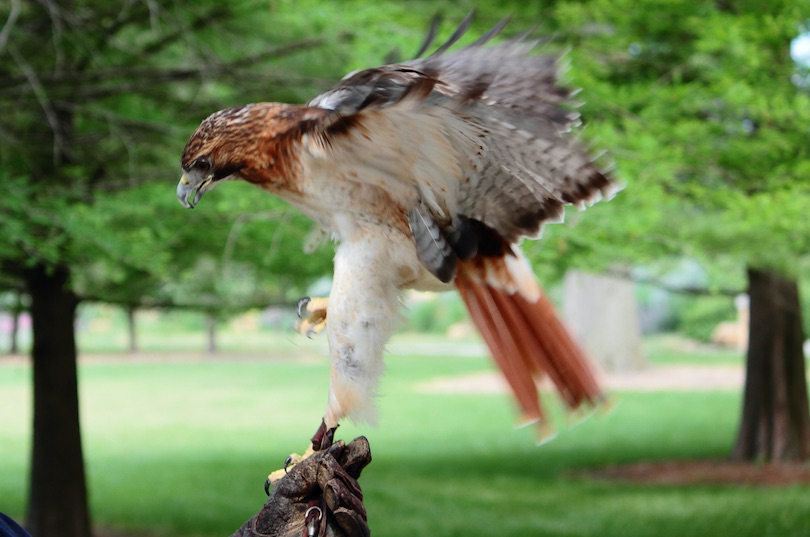 Nestled in the heart of the scenic Gage Park, Topeka Zoo has been a popular destination for families and friends since the 1930s.
Take a journey through innovative animal exhibits that will leave you in awe of the natural world. Start with exploring the beautiful foliage of the tropics in the tropical rainforest. Next, get an adrenaline rush and enjoy an exciting safari in Camp Cowabunga. Be sure to listen out for the impressive facts about animals native to sub-Saharan Africa along your way!
Finish your day with a more peaceful moment in the recently opened Kay McFarland Japanese Garden. Blink twice and the beauty of authentic koi ponds and exquisite architectural elements will transport you to Japan.
9. Happy Basset Brewing Company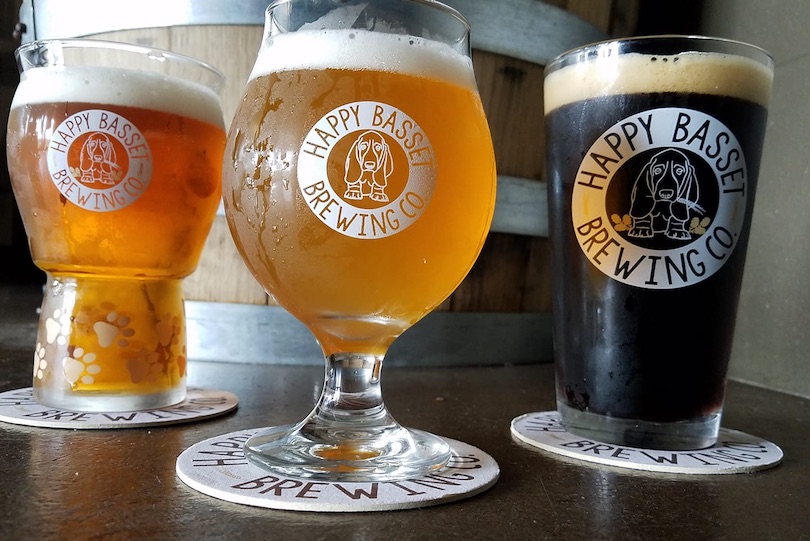 Happy Basset Brewing Company / Facebook
Happy Basset is a local and family-owned brewery in Topeka. A visit here will leave you in awe of their extensive beer selection and the fun, warm, and welcoming atmosphere. The Basset family is wholeheartedly dedicated to providing perfection in every pour of their delicious craft beers.
Try eclectic and interesting beers that infuse some of the US' favorite tastes: 'Smorter' is a s'mores-flavored porter with marshmallow tones, while their 'Breakfast Beer' is said to offer a maple bacon brown deliciousness. On top of the beer, there are various games, TVs, and a few food trucks parked outside if you fancy a bite to eat.
If you want to delve deeper into the brewery's history and processes, the friendly workers are always happy to chat!
8. Brown v. Board of Education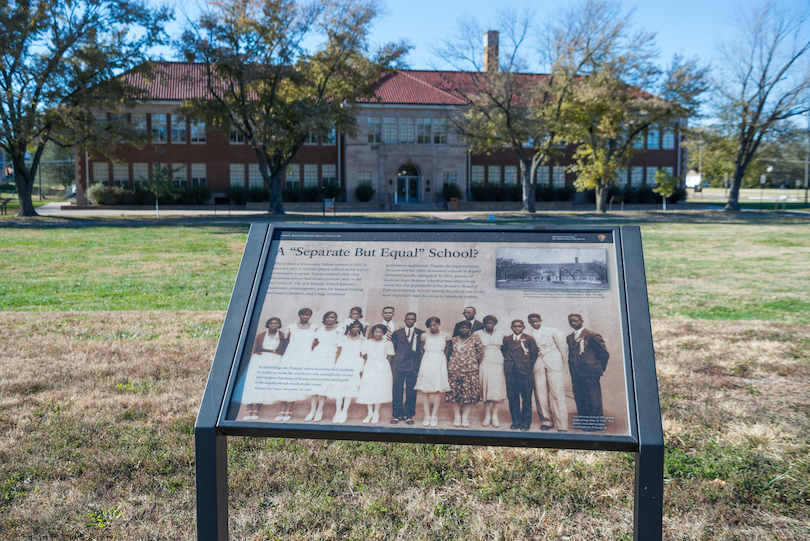 The case of Brown v Board is arguably one of the most pivotal opinions ever delivered by the U.S. Supreme Court. It essentially ended legal segregation in public schools, as the court found the doctrine of "separate but equal" was a violation of the 14th Amendment of the US Constitution.
At this site in Topeka, visitors have the chance to appreciate and commemorate this landmark Supreme Court decision. Tour the galleries, temporary exhibits, or go on a historic Monroe School building tour. Whether you have 20 minutes to spare or a whole afternoon free to spend at this site, a visit here will bring you right back to a crucial moment in history.
7. Kansas State Capitol Building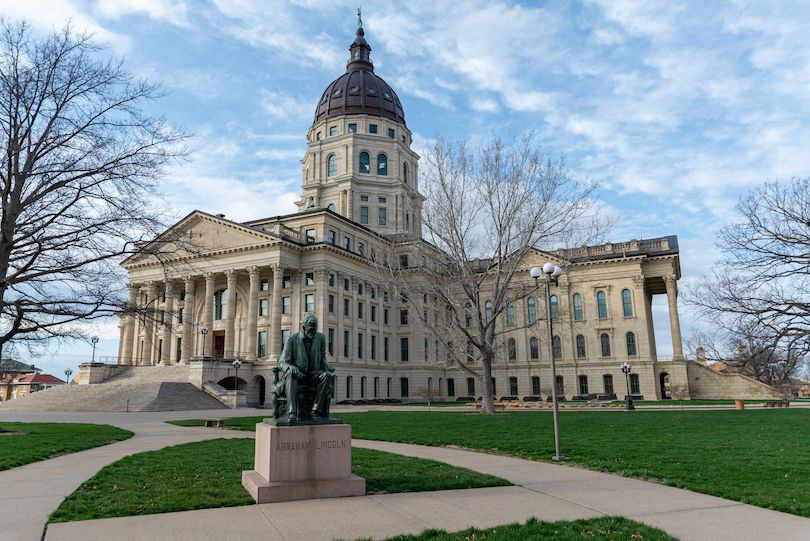 The Kansas State Capitol is hands-down the state's most important architectural building. Located in downtown Topeka, it is home to the executive and legislative branches of the government for Kansas.
The most popular way to get the most out of the Capitol is through its breathtaking dome tour. However, it comes with a catch: with no elevator, the only way to experience the birds-eye-view of the city from the top of the Dome is by taking the 296 steps all the way up! Rest assured it is worth the effort as the Kansas Statehouse is the only US Capitol building which welcomes the public to go to the top of the dome and take in the panoramic views of the city.
6. Ward-Meade Park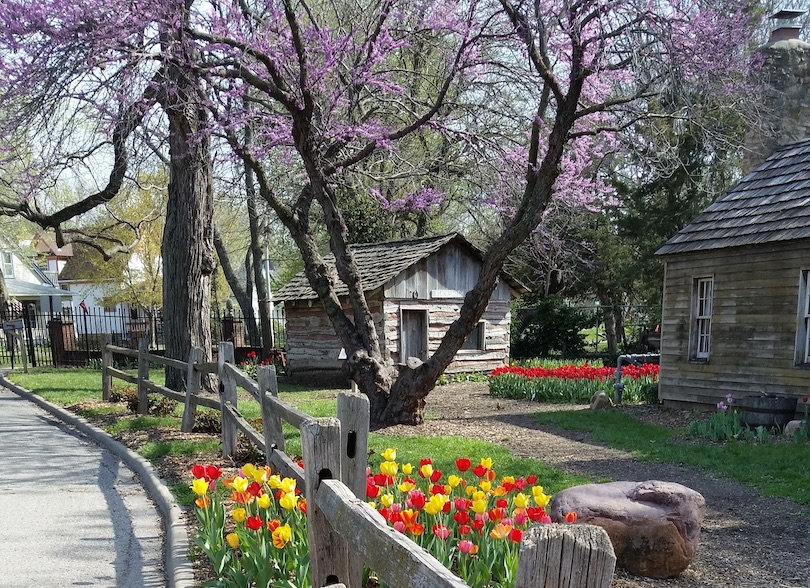 Transport yourself back to the 1800s with a visit to the Ward-Meade Historic Site and Park. Stroll the extensive grounds and take in all the wonders of the 1800 era: from replicas of a church, schoolhouse, train station and more, this park is sure to keep you busy!
The best time to visit is in spring, referred to as Tulip Time by locals. Expect to witness more than 25,000 tulips blossoming on the grounds with their sweet colors and delicate fragrance.
Continue your walk through to Old Prairie Town where visitors can expect to learn about the family history of one of the earliest settlers in the area and admire the distinctive architecture of the houses. Finish your visit with a pleasant walk through the gorgeous Botanical Garden.
5. Combat Air Museum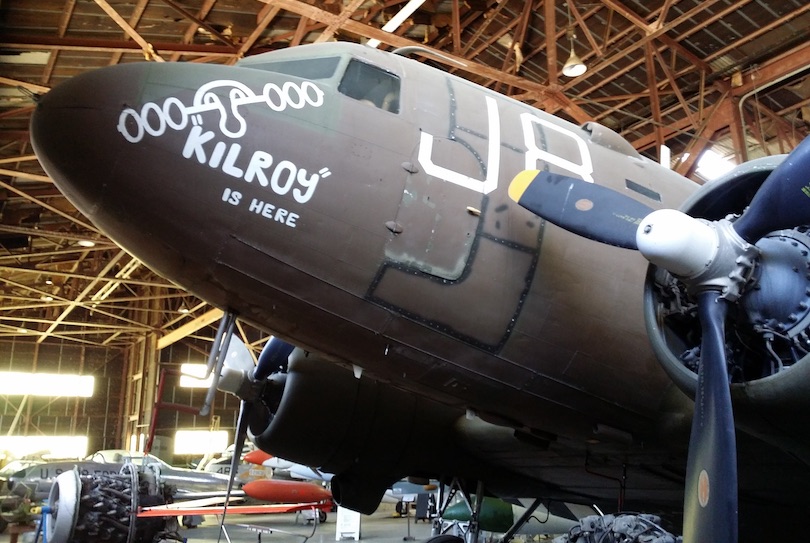 Eric Friedebach / Wikipedia
The Combat Air Museum is Kansas' hidden gem and is bursting with aviation and historical wonders that represent more than a century of history, from World War I to the present day.
With ancient aircraft engines, guns, shells, and missiles, expect to feast your eyes on two hangars full of all things aircraft. For something more interactive, there is a flight simulator with your very own instructor (Captain John) ready to teach you how to fly the skies!
Visitors can also look forward to entering two of the helicopters and snapping a selfie as they sit in a plane cockpit. Aviation enthusiasts will be pleased to learn that the museum is one of few located on an active airfield!
4. Kansas Museum of History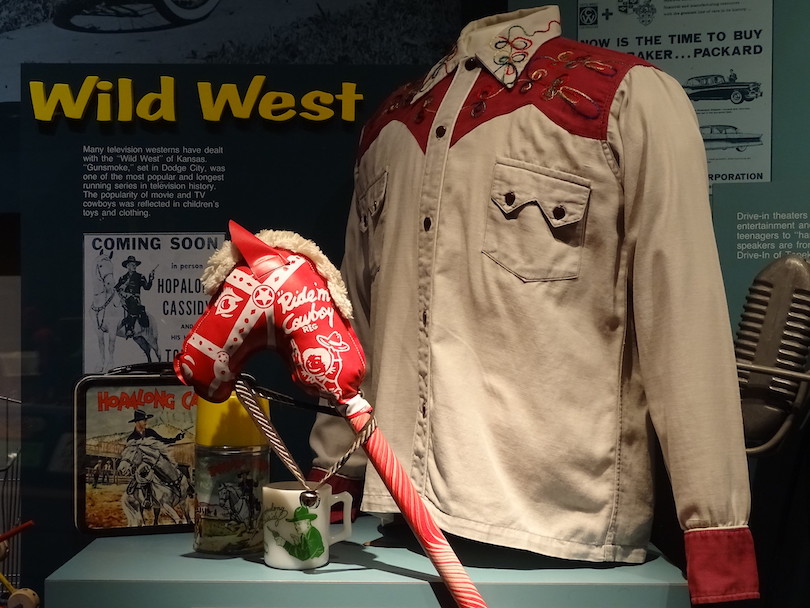 Kansas Museum of History / Flickr
The Kansas Museum of History presents the state's history from the prehistoric eras to the present day.
As well as illustrating the settling of Kansas and its statehood struggles, a large part of the museum is devoted to Native American history. Explore the stories of tribes such as the Kansa and tour through exciting exhibits which feature a 5,000 year old human effigy head.
On top of this, expect to see a full-sized tipi in the Southern Cheyenne tribal style and a wagon train ready for a trip along the Oregon trail. Additionally, fans of American-style diners like Applebee's will enjoy learning about Kansas' rich restaurant chain history through the fun 1950s diner exhibit.
3. Kansas Children's Discovery Center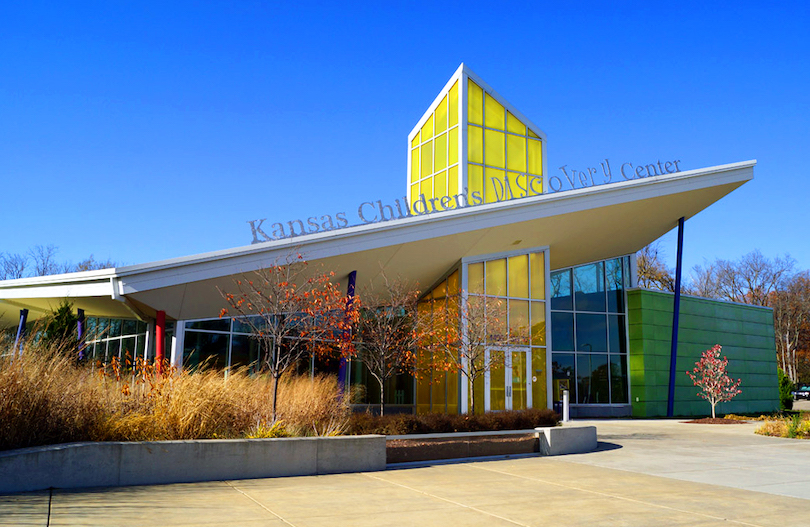 Discovery Center
Since opening in 2011 in the lively Gage Park, the Discovery Center has become a place where children can explore, discover and learn through play.
As well as a full science gallery bursting with air mazes, plasma globes and experimental tables, the center also has exhibits dedicated to the arts as well as a special space for babies and toddlers.
The Kansas Discovery Center knows how to keep children entertained; as such, its exhibits extend into the outdoors. Kids can look forward to hours of fun playtime in the outdoor nature park.
On top of an enormous tree house, there are also many hiking trails with amusing obstacle courses, planting beds, and a gorgeous butterfly rain garden.
2. Evel Knievel Museum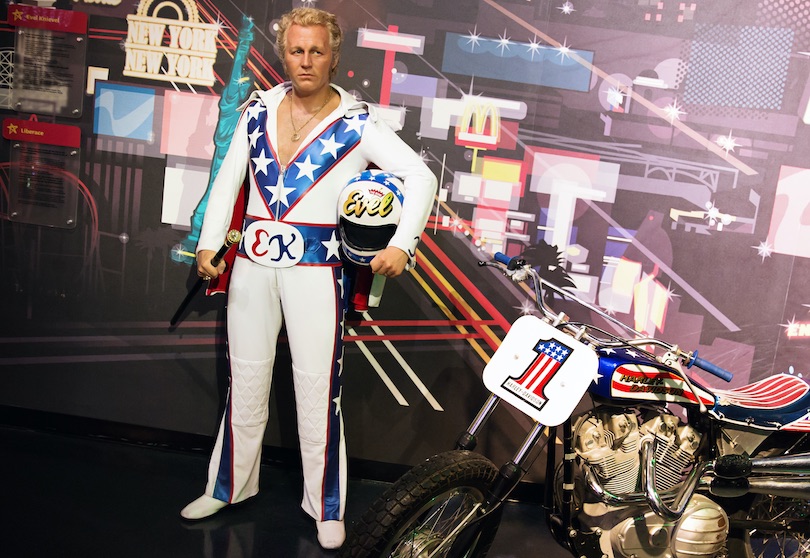 The Evel Knievel Museum is dedicated to preserving the legacy of the world's most legendary, death-defying daredevil of all time. Adventurers and dreamers of all ages should not miss out on the chance to learn about Evel Knievel's journey to stardom and the terrifying, jaw-dropping motorcycle jumps that broke 433 of his bones, but gained him the Guinness World Record for the most broken bones in a lifetime.
It is extremely difficult to leave this museum without feeling inspired. Rediscover Evel Knievel's blood, sweat and tears as you come face to face with his infamous motorcycles, genuine leathers, helmets, and a plethora of personal and never-before-seen memorabilia, you will undoubtedly discover a new-found zest for life and adventure.
1. Lake Shawnee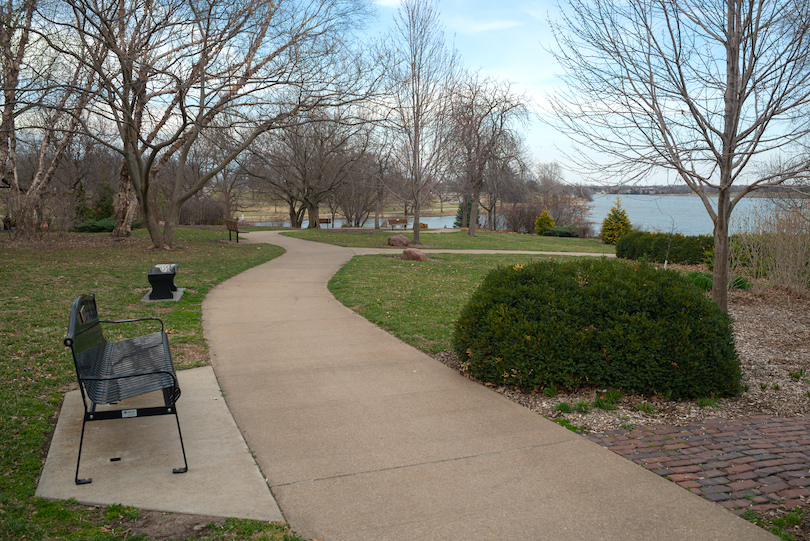 If you are a nature lover, do not miss out on a peaceful visit to Lake Shawnee.
As well as the popular water recreation activities of fishing, boating, sailing, and swimming which happen all year-round, Lake Shawnee is bursting with entertainment and fun events. From music festivals, ball tournaments, to games of golf, it is no surprise that more than 1 million people each year swarm to Lake Shawnee.
During the warmer months, the lake is transformed into a trendy summer spot, with a sandy beach cove, paddleboard and boat rentals, and colourful volleyball courts. At the foot of the lake lies a 140-site campground for those looking to make the most out of their summer adventures and enjoy a night under the stars.
Map of Things to Do in Topeka, KS