The capital of Nova Scotia, the seaside city of Halifax, lies on a huge harbor of the same name and is an important economic and cultural center for Atlantic Canada. This was the first port of call for most European immigrants to the country in the 19th and 20th centuries.
Stretching three kilometers in length, its waterfront is home to historic wharves and warehouses, markets and museums. Despite its smallish size, there are many things to do in Halifax. Besides delving into the city's seafaring past, you can also explore the peninsula's parks and gardens, excellent art galleries and beautiful old buildings. There are also many tourist attractions relating to its rich maritime history and heritage.
12. Seaport Farmers' Market
Set along the city's waterfront is the Seaport Farmers' Market which is, remarkably, the oldest continually operating market of its kind in North America. Founded in 1750, its countless stands and stalls have fish, fresh produce and baked goods to buy with the market open almost every day of the year.
Over the years, the historic farmers market has been held in many locations. Many of its vast array of vendors moved to the vibrant arts and cultural district of Halifax Seaport in 2011. Here you can sample some local Canadian staples, shop for souvenirs, or stop off for a bite to eat or a coffee at one of its stalls.
11. Fairview Lawn Cemetery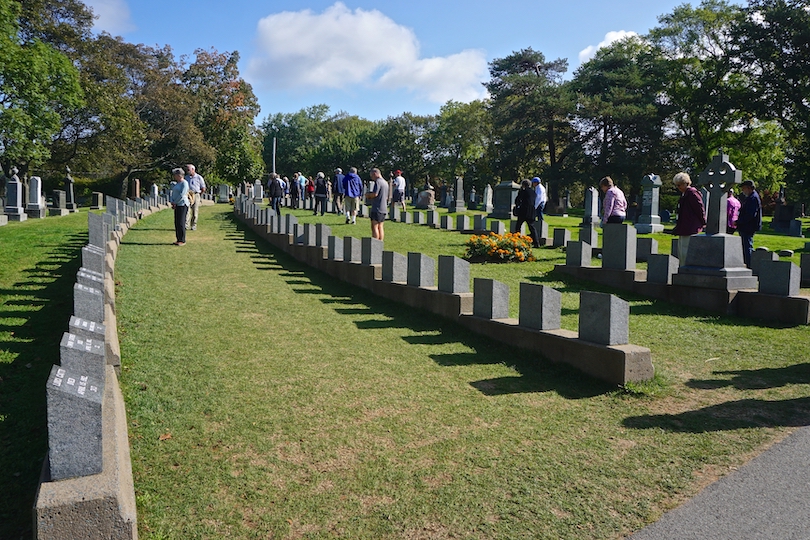 Located around ten minutes' drive to the northwest of the city center is the peaceful and picturesque Fairview Lawn Cemetery. Mostly known for being the final resting place for over a hundred victims of the infamous sinking of the RMS Titanic, its paths take you past rows of sombre graves and memorials and monuments to the maritime tragedy.
In total 121 of the sunken ship's crew and passengers are interred here with many of the gray granite markers inscribed with their name and date of death. Among the most popular are those of William Denton Cox and The Unknown Child; both of which have interesting and informative plaques on the unfortunate victims.
10. Art Gallery of Nova Scotia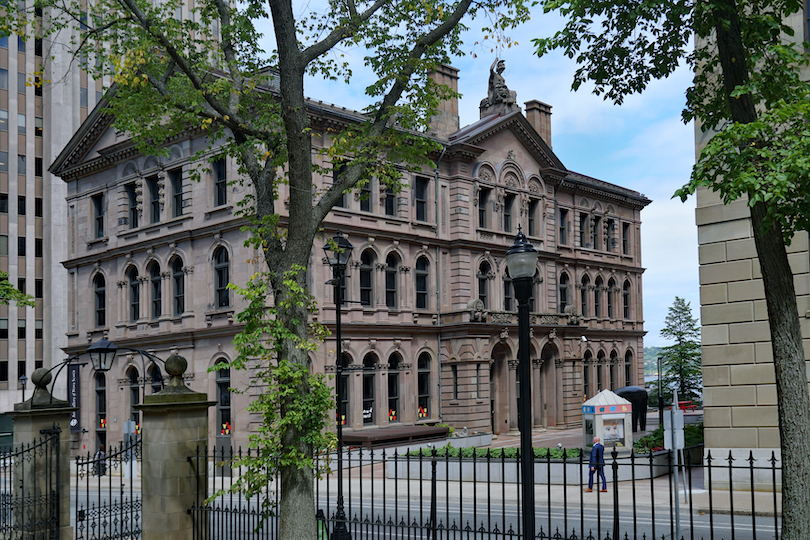 Another of the city's standout sights is the Art Gallery of Nova Scotia, situated a stone's throw from the waterfront in downtown Halifax. Now located in Dominion Building, the museum was opened in 1908 with further floors to be found in the adjacent Provincial Building.
While its collection of 18,000 photos, paintings and sculptures mainly focus on local Nova Scotian and Canadian artists, its exhibits also include plenty of works by international artists.
Its galleries house more than fifty works by the folk artist Maud Lewis, as well as artworks by several First Nations artists. With 2,000 images by photographer Annie Leibovitz on show next to portraits of numerous Nova Scotia notables, the Art Gallery of Nova Scotia is not to be missed.
9. Discovery Centre
Full of incredible exhibits and interactive experiences and activities, the Discovery Centre is sure to educate and entertain both adults and children alike. Since opening in 1990, the science museum has stimulated an interest in science and technology for countless generations of locals and tourists.
Set next to the Seaport Farmers' Market, its interactive, hands-on exhibits explore everything from energy and the ocean to space and flight. The state-of-the-art center also has exciting experiments and science shows for visitors to watch which explain and highlight how the world works.
Also, the fun and family-friendly museum's on-site cinema shows educational films with discovery days, science lectures, and technology workshops regularly taking place.
8. Point Pleasant Park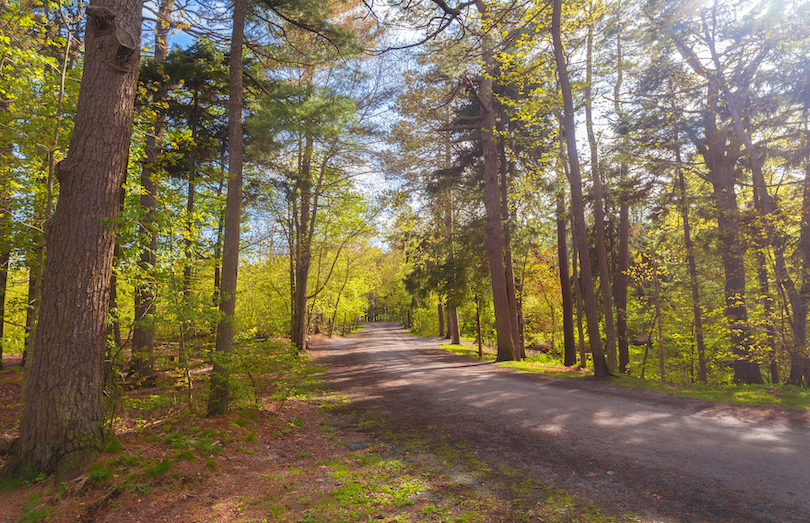 Occupying the southernmost tip of the Halifax Peninsula is Point Pleasant Park which lies just ten minutes' drive from the city center. Besides boasting some interesting historic sights, it also has great outdoor activities to try and commanding views out over Halifax Harbour.
Dotted about its scenic and sprawling confines are the Sailor's Memorial and Prince of Wales Tower, the oldest remaining Martello tower in North America. Once home to numerous batteries, the park now has thirty or so kilometers of trails to hike, run or cycle along amidst its verdant forests.
During the summer months, it also hosts Shakespeare by the Sea when numerous outdoor plays and productions take place.
7. Halifax Harbour Ferry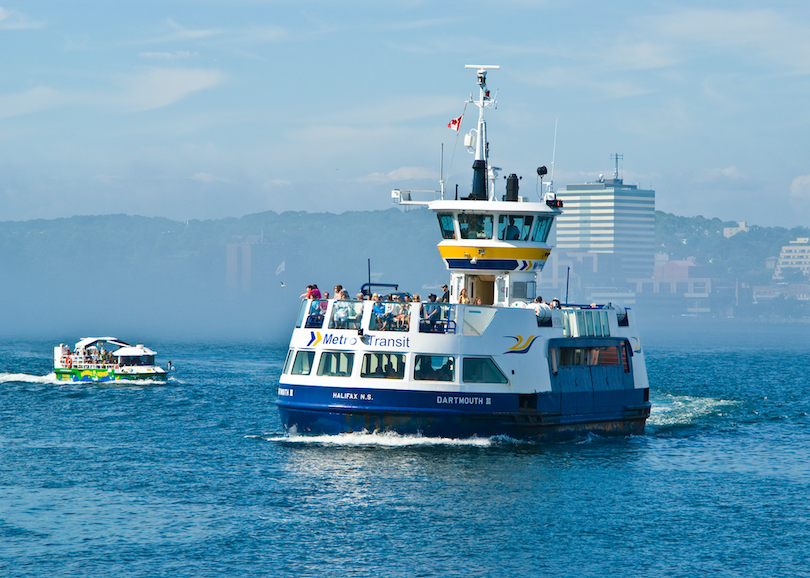 When in town, a great thing to do in Halifax is go for a ride on the Harbour Ferry which is the longest-running ferry service in North America. Since 1752, boats have ferried both passengers and goods across the massive expanse of water, with trips from Halifax to Dartmouth now only taking fifteen minutes.
From the Halifax Ferry Terminal, visitors can either take a ferry to Alderney Landing or Woodside, both of which are located in Dartmouth. Once powered by horses and then by steam, the fast ferries now whisk you to Dartmouth's growing arts and dining scenes in no time at all.
On the way, you can enjoy divine views of Halifax Harbour and snap photos of the city's scenic shores and skyline.
6. Halifax Central Library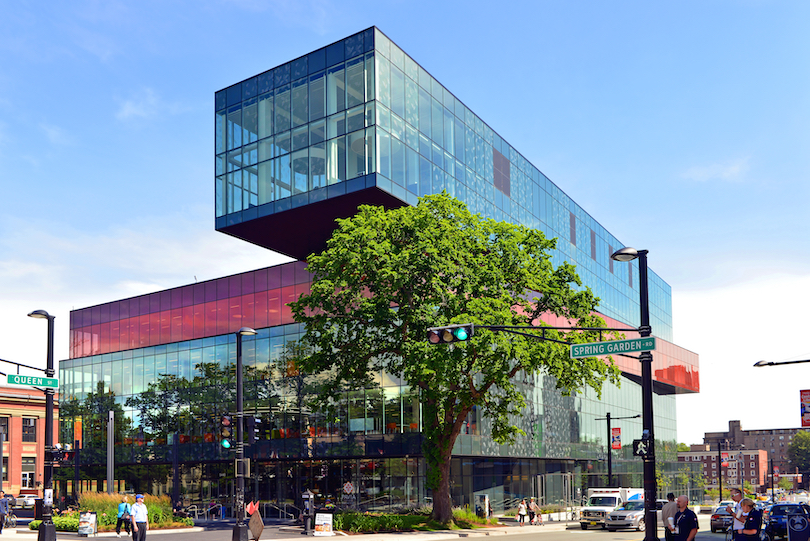 As it boasts some of the most attractive and unique architecture in the city, Halifax Central Library is certainly worth stopping by.
Since opening in 2014, the library has been a firm favorite with both locals and tourists alike and regularly hosts talks, cultural events and shows. Besides its huge collection of books, it also has art installations and an auditorium on offer alongside cosy cafes and community rooms.
Said to resemble a stack of books, the distinctive design of the five-story structure has earned lots of plaudits with the interior of the modern building being just as striking. This is because its sun-filled central atrium is crisscrossed by stairways which lead up to a sunroom gallery space and rooftop cafe and terrace.
5. Canadian Museum of Immigration at Pier 21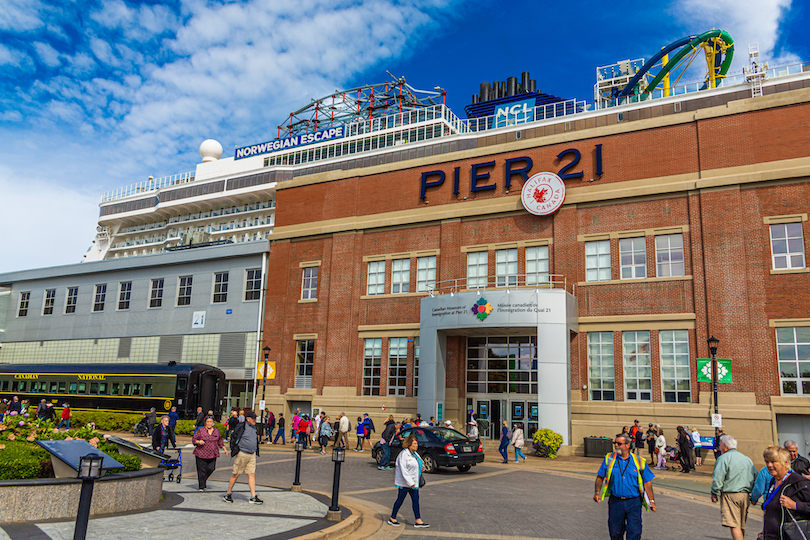 Situated on the Halifax Waterfront is the Canadian Museum of Immigration at Pier 21, one of the nation's most important museums. As over a million immigrants passed through the former ocean liner terminal between 1928 and 1971, it is often compared to Ellis Island in the States.
Founded in 1999, the museum shows visitors what it was like to immigrate through Pier 21 in the past. As well as exploring the ocean immigration shed's artifacts and exhibits, there are oral history interviews to listen to and short videos to watch. The museum is also home to a moving memorial and a lovely wall of service, honour and tribute to all those who contributed to Canada as a nation.
4. Maritime Museum of the Atlantic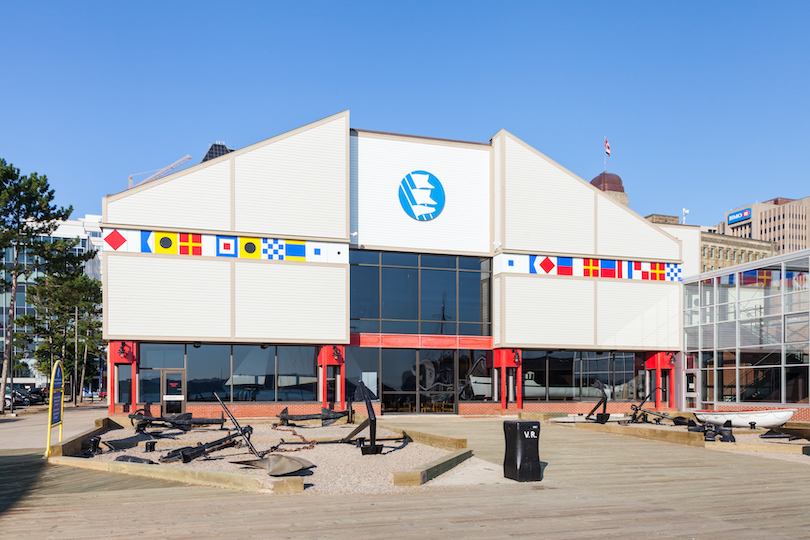 Looking out over Halifax Harbour is the Maritime Museum of the Atlantic which offers a fascinating look into the city's seafaring heritage and culture. One of the most popular places to visit in town, it has a huge collection of over 30,000 items to explore, with its artifacts and exhibits relating to the sinking of the RMS Titanic being one of its main attractions.
First opened in 1948, the museum is home to everything, from charts and small crafts to models of ships and the CSS Acadia; a steam-powered survey ship. While some galleries look at the history of sailing or the age of steam, others focus instead on events such as the sinking of the Titanic or the devastating Halifax Explosion of 1917.
3. Halifax Citadel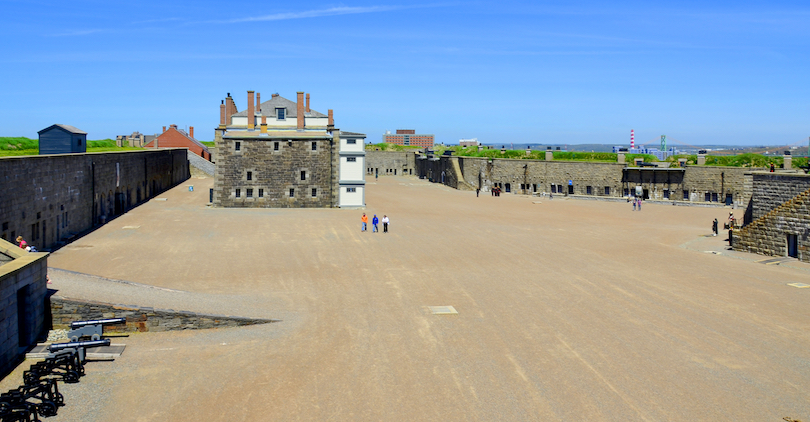 Set in the center of the city is the star-shaped Halifax Citadel which looms over downtown from atop of its prominent hilltop. Such is its strategic position that four forts have been built in the same spot since 1749 with the current citadel having been completed in 1856.
Besides wandering around the grounds and fortifications of the National Historic Site, visitors can also stop by its on-site Army Museum. As well as weapons and uniforms, it has interesting exhibits on the fort which was used during the American Revolution, American Civil War, and both World Wars, amongst others. A popular time to visit is at midday when reenactors fire the traditional noon-gun which acts as a reminder of the fort's role in Halifax's history.
2. Halifax Public Gardens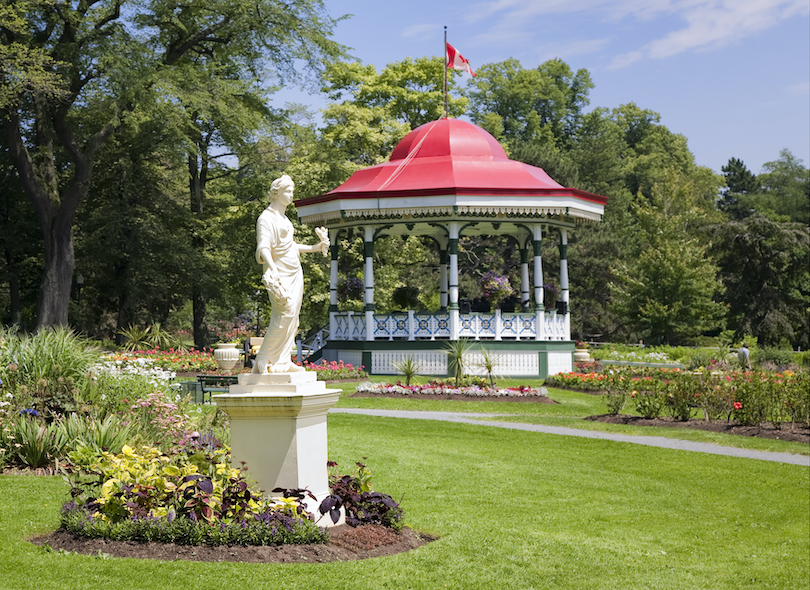 Just to the southwest of the citadel, you can find the Halifax Public Gardens which were first opened in 1875. One of the finest Victorian-era gardens in North America, its gorgeous grounds have paths and ponds to amble past with flower beds, fountains, and sculptures also dotted about.
Enclosed within its intricate wrought-iron gate, you can find a huge variety of trees, plants and shrubs with the gardens having been created out of two older pre-existing parks. At its heart lies a beautiful old bandstand which sometimes hosts concerts, ceremonies and celebrations in the summer months. Due to its scenic splendour, the gardens are a very popular place to picnic or take wedding and prom photos.
1. Waterfront Boardwalk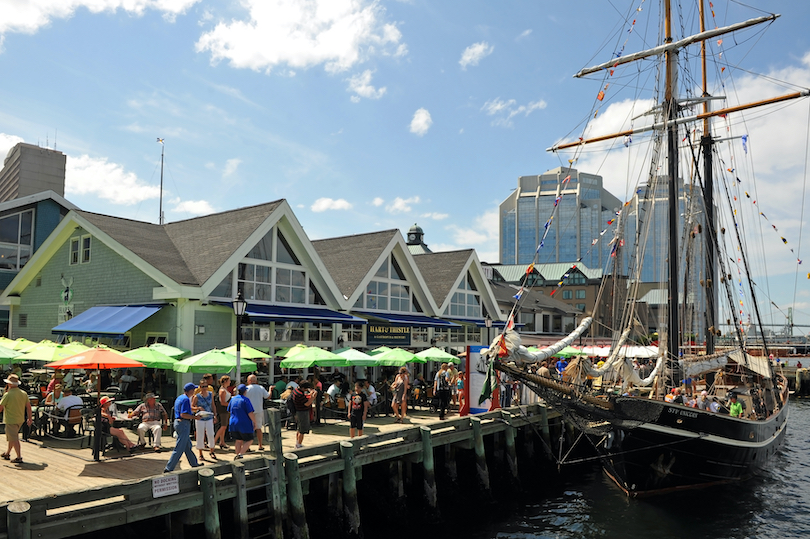 The undoubted highlight of any visit to Halifax is going for a stroll along the Waterfront Boardwalk, home to most of the city's main sights. The boardwalk stretches three kilometres in total, and as well as historic buildings and heritage vessels, has museums, markets and monuments to visit.
As it lines the edge of Halifax Harbour and offers some epic views, wandering along the waterfront is certainly one of the best city walks in Canada. Besides all its attractions, there are countless shops and restaurants to visit, with art galleries and studios occupying its wharves and warehouses.
From the Waterfront Boardwalk you can also take some great ferry rides and boat tours which again highlight the city's maritime history and heritage.
Map of Things to Do in Halifax