A very popular place to visit, particularly in the sunny summer months, the lively seaside town of Bar Harbor can be found on the northeast coast of Maine's magnificent Mount Desert Island. As it lies just a stone's throw from Acadia National Park, many people use the town as a base from which to explore its wonderful wilderness with lots of excellent outdoor activities also being on offer.
Despite its small size, the charming town is packed with lots of great shops and restaurants with pretty parks and interesting historic tourist attractions also dotted about. Only adding to its allure is its scenic setting on the shores of Frenchman Bay, with boat tours around its waters and whale watching trips being an absolute best things to do in Bar Harbor.
With so much dramatic coastal scenery nearby and tons of terrific trails, nature spots and islands to explore, Bar Harbor really is one of the best places to stay if you want to make the most of your visit to Maine.
In this post, we'll cover:
12. Bass Harbor Head Lighthouse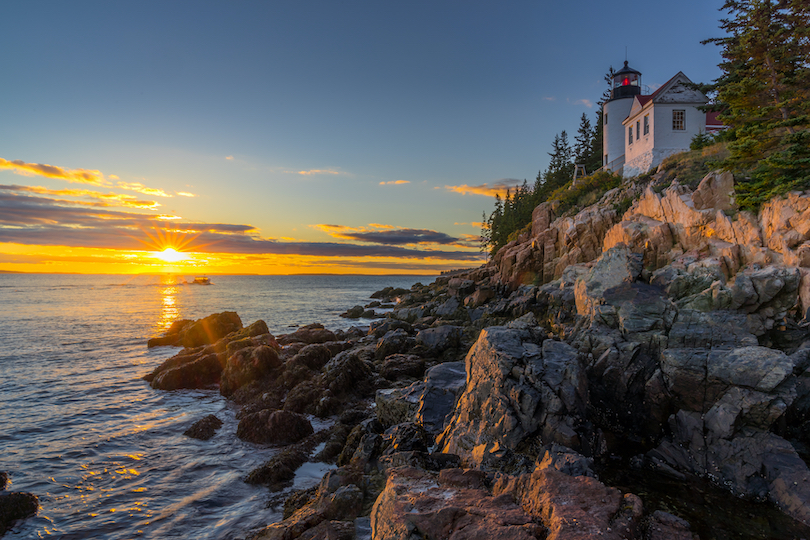 Set just half an hour's drive to the southwest of the seaside town is the brilliant Bass Harbor Head Lighthouse which looks out over the wild waters of the Atlantic Ocean. Perched atop of a craggy cliff, the lighthouse and its gleaming white tower make for some fabulous photos due to the dramatic coastal scenery all around it.
Located within Acadia National Park, it lies at the entrance to both Bass Harbor and Blue Hill Bay with the historic Head Light having been built all the way back in 1858. Now the private residence of a local Coast Guard member, the National Historic Landmark is one of the most popular places in the park thanks to its fetching features and phenomenal panoramas over the ocean and islands.
11. Agamont Park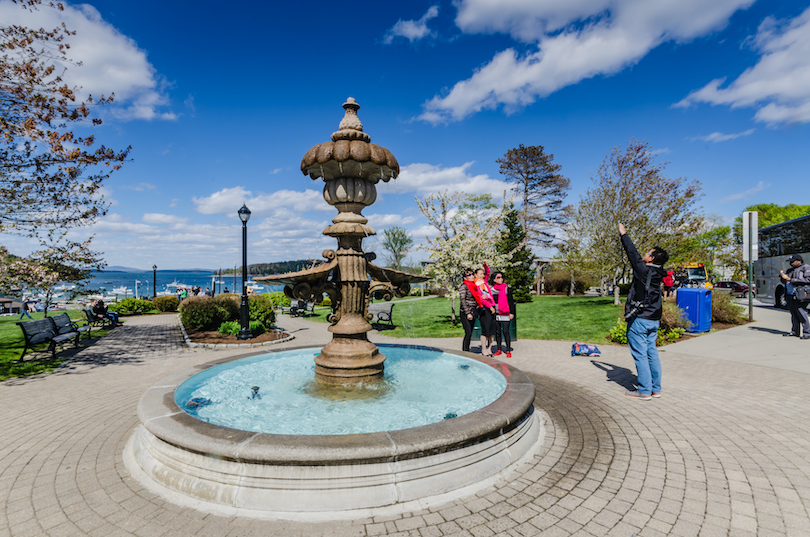 One of the most popular, peaceful and picturesque places to visit in town is the attractive Agamont Park which can be found at the northern end of Bar Harbor's Main Street. From atop of its grassy knoll you can enjoy breathtaking views out over Frenchman Bay and all the boats and islands that dot its shimmering surface.
Situated on the former site of Agamont Hotel which burned down in 1888, the small urban park has some pretty paths and benches for visitors to make use of with a wonderful water fountain lying at one of its entrances.
Most people however visit for its divine views with the prominent hilltop also looking out over the bustling Town Pier. From here you can stroll along the scenic and serene Shore Path which takes you along the town's captivating coastline.
10. Atlantic Brewing Company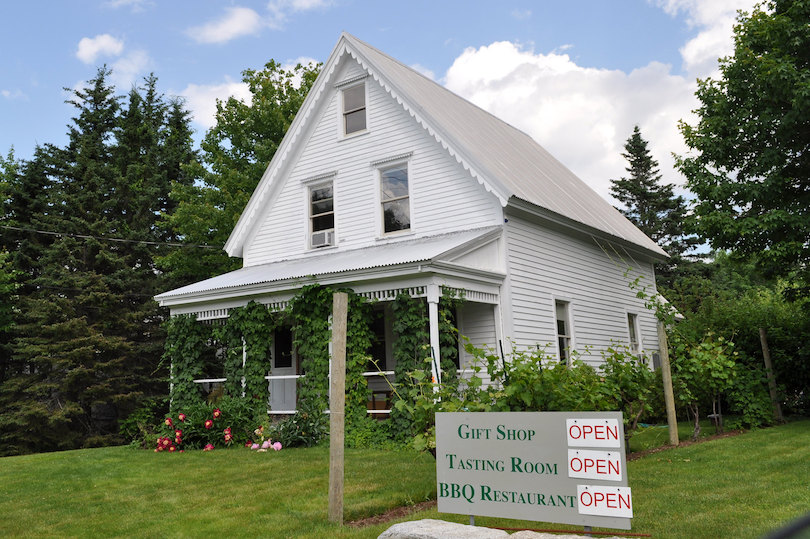 duluoz cats / Flickr
Lying just fifteen minutes' drive to the west of town is the Atlantic Brewing Company which is one of the best places to enjoy a freshly pulled pint or ale or IPA in the area. After having outgrown its former facilities, the brewery moved to its current charming countryside location – a nineteenth century Maine farmstead – in 1998.
Visitors can take tours around the brewery to see how small-scale beer production works in practice as well as sampling some batches of beer in its taproom. Its gorgeous grounds are also home to the Mainely Meat BBQ which serves up lots of sizzling treats. Due to its success and popularity, the brewery has also opened another location in Midtown which serves bar bites and its signature beers.
9. Village Green Park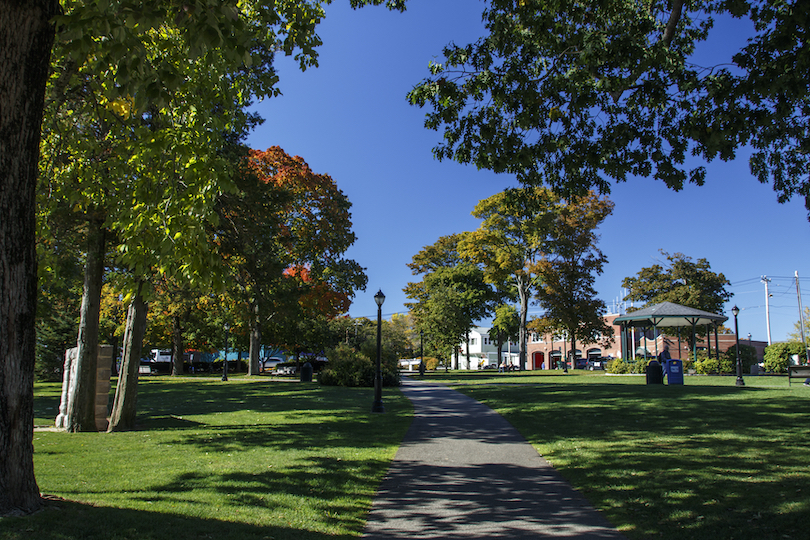 Set right in the centre of Bar Harbor is the verdant Village Green Park which has lots of pleasant paths and impressive historic landmarks to check out. Once the site of the Grand Central Hotel, it was turned into a public park in 1899 when the antiquated old building was torn down.
Nowadays visitors to the park can find a beautiful bandstand, an antique Italian fountain and a cast iron clock alongside many other landmarks; all of which are at least a century old.
Besides this, it also has some fantastic flowerbeds and lovingly landscaped lawns to wander around with booming bars and cafes lining its edges. As it also hosts lots of open-air concerts and festivals, Village Green Park is certainly well worth checking out when in town.
8. Park Loop Road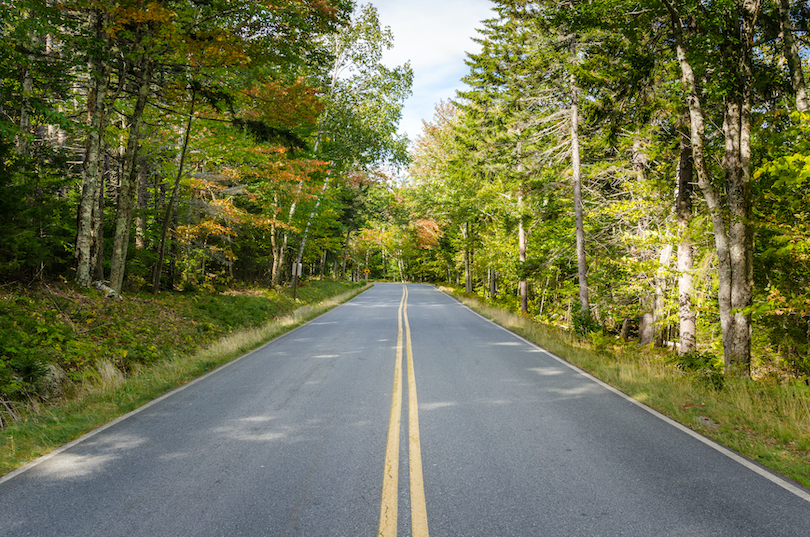 Winding its way around the east side of Mount Desert Island is the phenomenal Park Loop Road which takes you to and through some of Acadia National Park's most scenic spots. Stretching for 43 kilometers in total, the scenic route is a delight to drive along with spectacular scenery, landscapes and nature wherever you look.
Starting just outside Bar Harbor, the one-way road meanders its way through vast forests and past lovely lakes and ponds before taking you to the top of Cadillac Mountain. It then snakes along the island's craggy coastline and cliffs with lots of incredible viewpoints and natural wonders to stop off at along the way.
Its many highlights include the thrilling Thunder Hole which lies just off its southern shore, the gorgeous Jordan Pond and the saltwater swimming area of Sand Beach.
7. Abbe Museum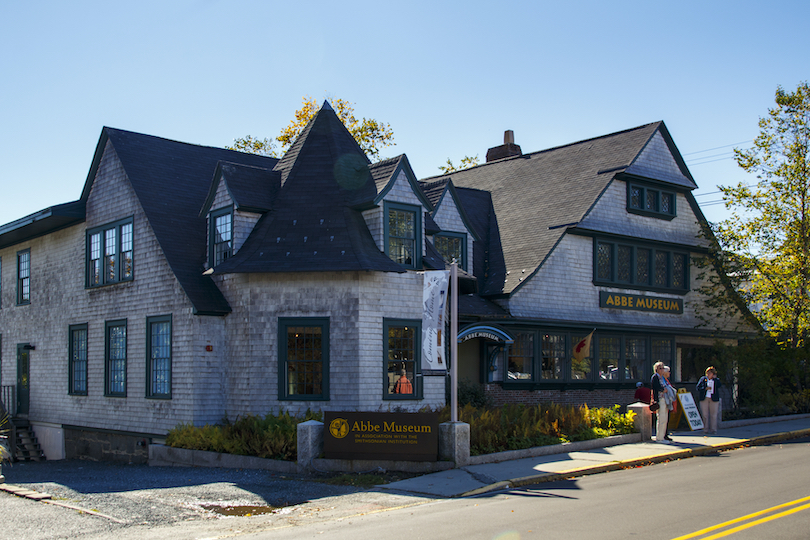 A very interesting and educational place to visit, the excellent Abbe Museum offers up a fascinating look into the rich history and culture of Maine's Native American people, the Wabanaki. Through its astounding array of artifacts, ethnographic exhibitions and archaeological findings you can learn all about their heritage and traditions which span thousands upon thousands of years.
Set right in the center of town, the museum is located in a splendid Sieur de Monts building and was first opened all the way back in 1928. In its colossal collection you can find everything from hooks and harpoons to baskets, blankets and beadwork with its main exhibition – People of the First Light – highlighting how the Wabanaki survived and thrived in the area.
As well as hosting lots of cultural events and workshops, the museum has a smaller second site for you to visit in the national park.
6. Downtown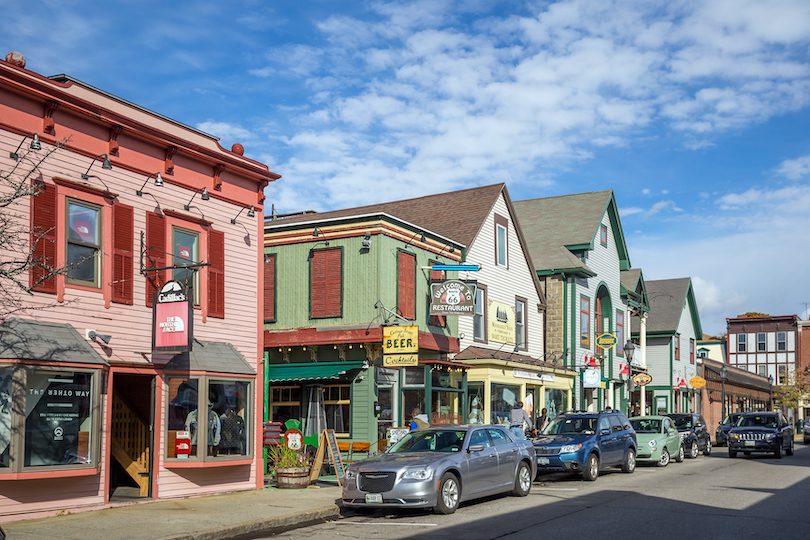 Despite its small size, Downtown Bar Harbor has lots for you to see and do with a wealth of great bars and restaurants to be found alongside pretty parks and a wonderful waterfront. Here too, you'll find lots of tour operators with many offering boat trips, kayaking and rock-climbing tours, as well as epic whale watching excursions.
With so much going on, you are almost certain to spend quite a bit of time in Downtown with its charming, colourful streets being packed with cosy cafes, souvenir shops and ice cream stands. In addition to this, there are lots of B&Bs and rental homes for you to choose from with Bar Harbor being particularly busy in the sunny summer months and fall foliage season.
5. Ocean Trail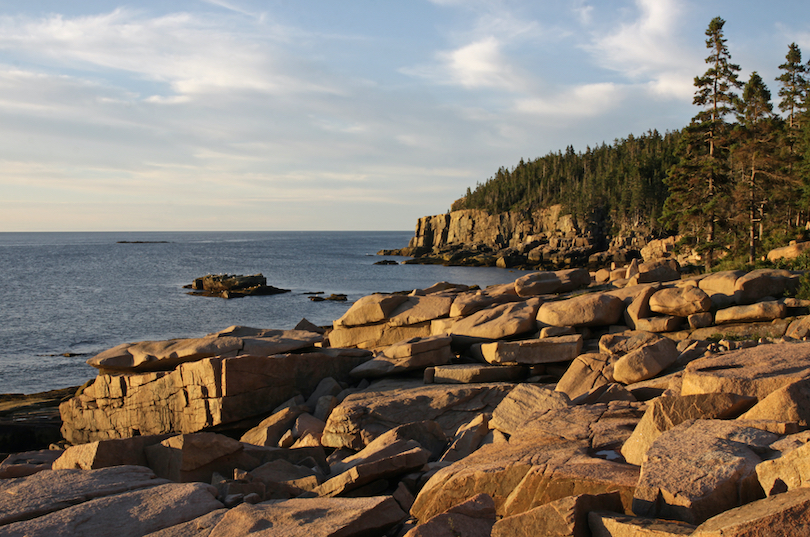 Taking you all the way from Sand Beach to Otter Point is the awe-inspiring Ocean Trail which is one of the prettiest and most popular paths to hike along in the whole of Acadia National Park. Very easy to access, the terrific trail lies fifteen minutes' drive to the south of town and stretches just over three kilometers in total with lots of dramatic coastal scenery and viewpoints to enjoy on the way.
Hugging the rough, rugged and rocky coast, the path meanders its way past such stunning sights as the famous Thunder Hole and the majestic Monument Cove. While lush forests lie to one side, the other looks out over the wild waters of the Atlantic which pound the idyllic isle's jagged rocks and craggy coastal cliffs.
Beside basking in the beauty of the Maine coastline, you can also stop off to go swimming at Sand Beach or snap photo after photo of the incredible Otter Cliff.
4. Land Bridge to Bar Island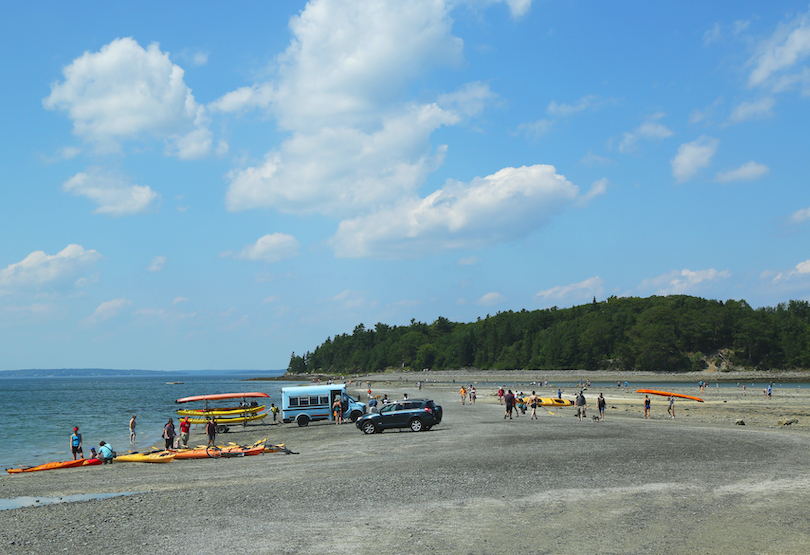 As it only appears at low tide, strolling across the Land Bridge to Bar Island really is one of the most amazing and unforgettable things to do when in Bar Harbor. The rest of the time the isolated island and its tantalizing hiking trails are separated from the town and Mount Desert Island by the waters of Frenchman Bay.
When the tide goes out however, a wide strip of sand, gravel and mud emerges which visitors can hike, cycle and even drive across. Besides enjoying the unique experience, Bar Island itself is well worth visiting for its pretty paths, verdant forests and delightful views. You do need to be a bit wary though of the time if you don't want to be stuck on the uninhabited isle and have to call a water taxi.
3. Bar Harbor Boat Tours
With so much stupendous coastal scenery, wilderness and wildlife lying nearby, no visit to Bar Harbor is complete without taking one of its brilliant boat tours. While some take you to see the historic lighthouses that dot Frenchman Bay and the captivating cliffs of Acadia National Park, others instead head off in search of seals, puffins and whales.
As sightseeing cruises around the surrounding waters are so popular, there are now lots of tours to choose from that cater to all kinds of interests. Besides the aforementioned examples, you can also take a family-friendly fishing trip, a seafood safari where you sample different delicacies as you sail or even a photo-themed tour to sunset spots.
With lots of idyllic islands dotted about and fabulous views over the Maine coastline wherever you go, taking a boat tour really is one of the best things to do when in the seaside town.
2. Shore Path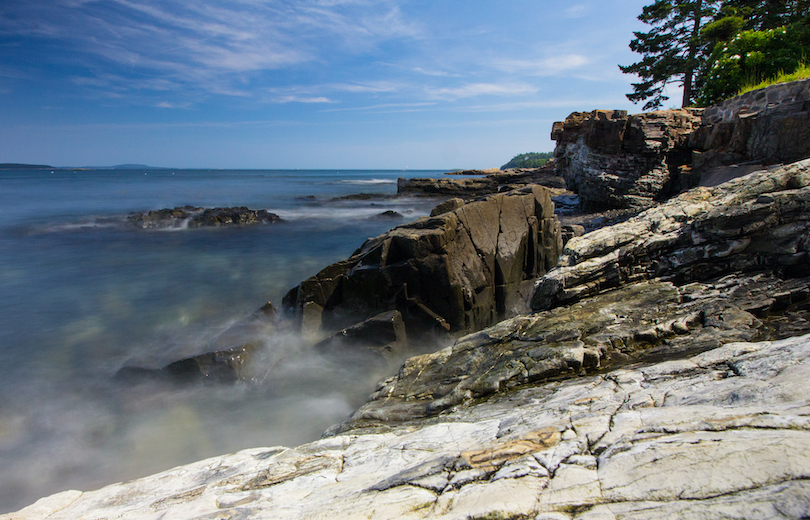 Another of the most popular things to do in Bar Harbor is to stroll along the scenic and serene Shore Path which winds its way along the side of Frenchman Bay. A firm favorite among both locals and tourists alike, the picturesque path stretches just over two kilometers in total and takes you past lots of lovely scenery and viewpoints.
Built all the way back in 1880, the charming coastal trail starts at Agamont Park and the Town Pier before slowly wrapping its way around the craggy coast of the bay. As you amble peacefully along its paved path you'll pass the tantalizing Town Beach and lots of cosy cottages before reaching some phenomenal viewpoints overlooking Egg Rock and the pretty Porcupine Islands off in the distance.
1. Acadia National Park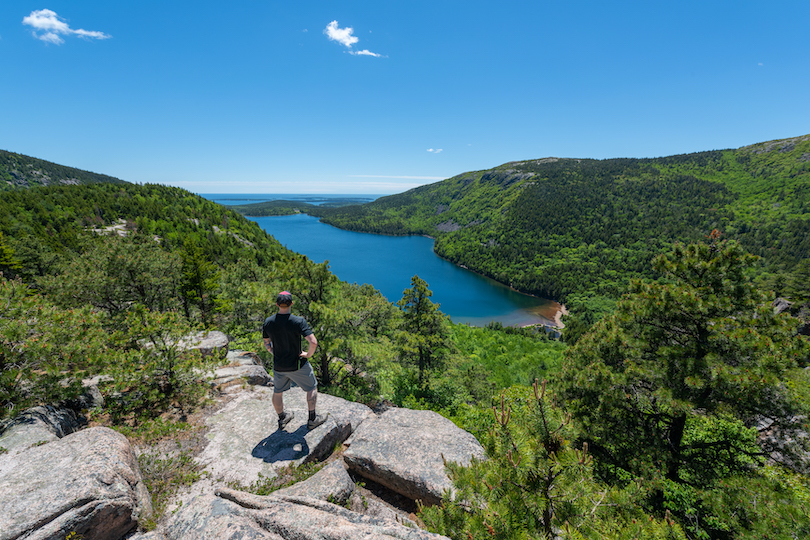 Boasting everything from enchanting forests and crystal clear lakes to lots of breathtaking coastal scenery and the tallest mountain along the States' Atlantic seaboard; Acadia National Park really is a treat to explore. As all of its wonderful wilderness lies just a stone's throw away from Bar Harbor, many people use the town as a base from which to visit all its stunning sights and scenery.
The only national park in New England, it was founded way back in 1916 with Acadia sprawling over half of Mount Desert Island, part of the Schoodic Peninsula and a number of offshore islands. Besides its incredible scenery, landscapes and nature, the park has lots of outdoor activities such as hiking and kayaking to enjoy with moose and black bears to be spotted from time to time amidst its remote reaches.
With so much captivating coastline to explore and so many special things to see and do, Acadia National Park is not just one of Bar Harbor's top sights but one of New England's too.
Map of Things to do in Bar Harbor