The width of Pennsylvania gives it a varied personality, a diversity of geography and opportunity. Its eastern end is home to the Delaware River and the big city of Philadelphia. But head west and you'll find the Appalachian Mountains, historic small towns, and cities that feel every bit like the Midwest.
For visitors, this provides you with the chance to experience all aspects of the United States over the last 200 years. You can discover the political history in Philly and towns laden with Victorian architecture where rich barons once stood at the top of giant industries.
As for residents, many of the best cities in Pennsylvania provide a great balance between work and life, while growing economies allow for security without the inflated costs.
In this post, we'll cover:
12. Williamsport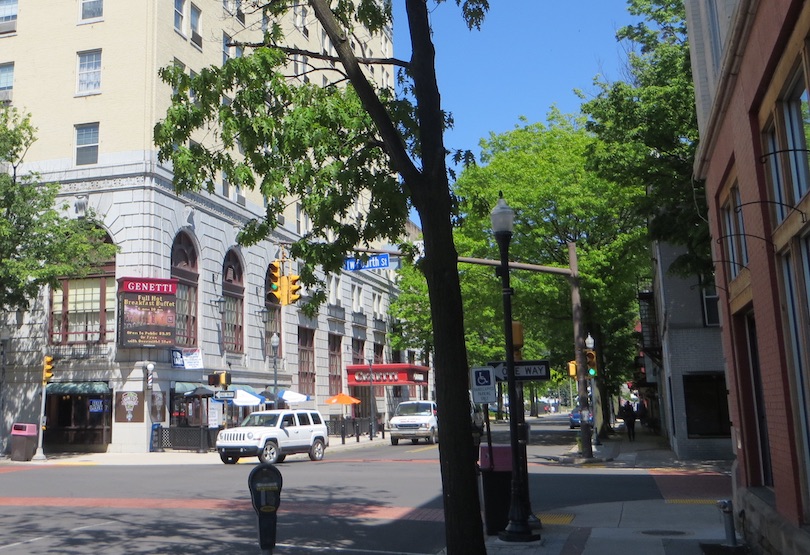 David Wilson / Flickr
Known simply as Willpo, Williamsport is a historic city in the heart of Pennsylvania. In Lycoming County, you'll find Williamsport on the banks of the West Branch of the Susquehanna River. It boasts protected nature, museums, and higher education, plus historic homes and a burgeoning arts scene.
In the 19th century, Williamsport was the Lumber Capital of the World. Today, many of the era's homes remain and can be explored with a walk down Millionaire's Row. There are almost a dozen public parks, miles of hiking trails, and a handful of music venues placed throughout the wonderful downtown.
For lovers of baseball, Williamsport is home to the Little League World Series.
11. Erie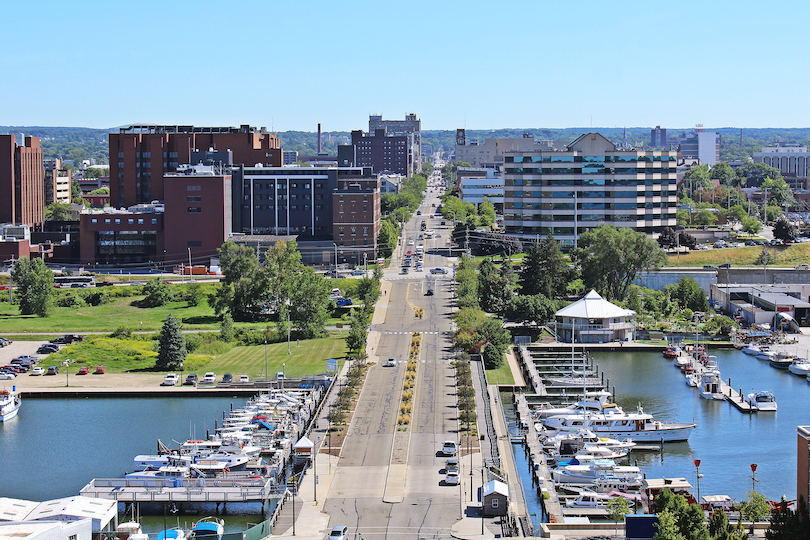 On the bank of Lake Erie, in the northwestern corner of Pennsylvania, Erie is a scenic town that provides opportunities for both residents and visitors. Those in Erie adore the vast peninsula, summers by the water, and hiking along the Presque Isle Bay. In the winter, the snow falls and nearby ski resorts come to life.
Erie is a youthful town, with a below average age. Alongside the plethora of outdoor experiences, this provides the town with a burst of energy and a vibrant atmosphere throughout the year. The downtown area has enough bars, restaurants and entertainment to keep everyone happy. Those that stick around can also enjoy a great work/life balance.
10. Philadelphia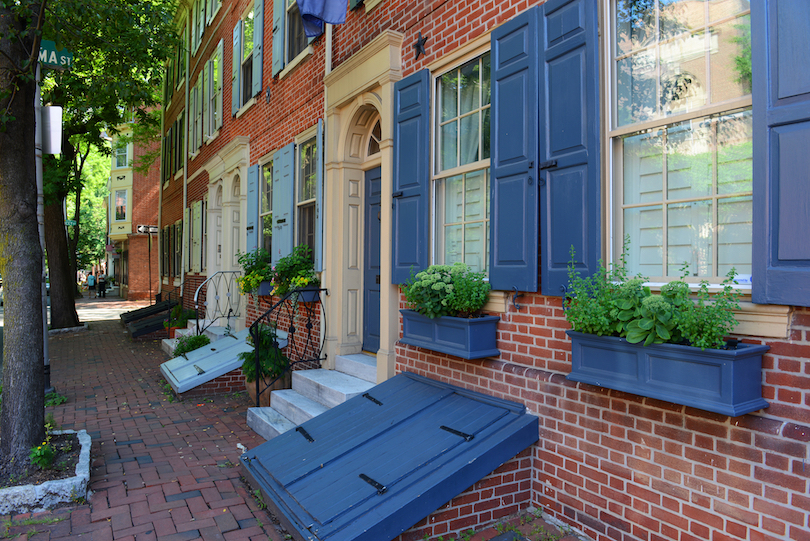 The biggest city in Pennsylvania, Philadelphia, is home to over 1.5 million people, an incredible history, and a city that differs from what many travelers will experience. Those who make their way to Philadelphia will be on the lookout for the Liberty Bell and to try the city's famous cheesesteaks. But for those who live here, Philadelphia is more than just the Birthplace of America.
The City of Brotherly Love features almost 200 neighborhoods, each as different as the last. The differences are best appreciated by sticking around for a while and wandering the parks, colorful streets, and the major hubs that are spread throughout the city.
For such a big city, the cost of living here, while higher than the rest of Pennsylvania, lags behind the national average. With high walking and biking scores, with easy access to nearby cities, no wonder it's a popular place to live and visit.
9. Hershey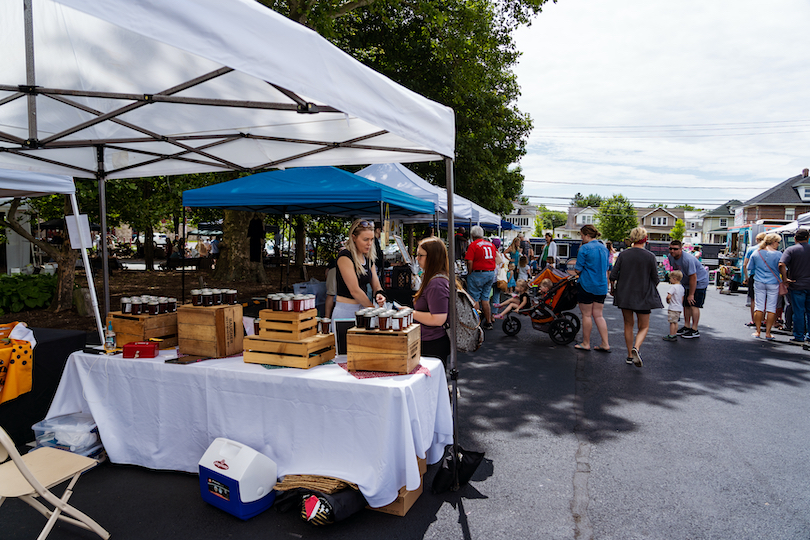 In Dauphin County, Hershey is as famous as any town with just 15,000 residents. America's favorite chocolate brand began right here and unsurprisingly, tourism is a huge part of life in Hershey.
Travelers come from all over to explore the "town built on chocolate". There is HersheyPark and the Chocolate World, but also a rich history of dairy farming and some severely underrated nightlife.
All residents and visitors get to enjoy the town's collection of museums, plus fun shopping and delicious restaurants. The local school system, great parks, and affordable housing, allow Hershey to be much more than just a tourist attraction.
8. Reading
Around 90 minutes from downtown Philadelphia, Reading is a big town with a close-knit vibe. It may have a population of around 90,000 people, but the laid back nature of the community creates a completely different experience.
Nestled in the Appalachian Mountains, residents and travelers can enjoy big-city amenities mixed with a small-town experience, topped off with plenty of nature to enjoy. When you aren't enjoying the city center, hike up Mount Penn where you'll find a historic fire tower and a 100-year-old pagoda with memorable city views.
For local spots, you can watch the future stars of the Philadelphia Phillies go to work for the Reading Fightin Phils.
7. Scranton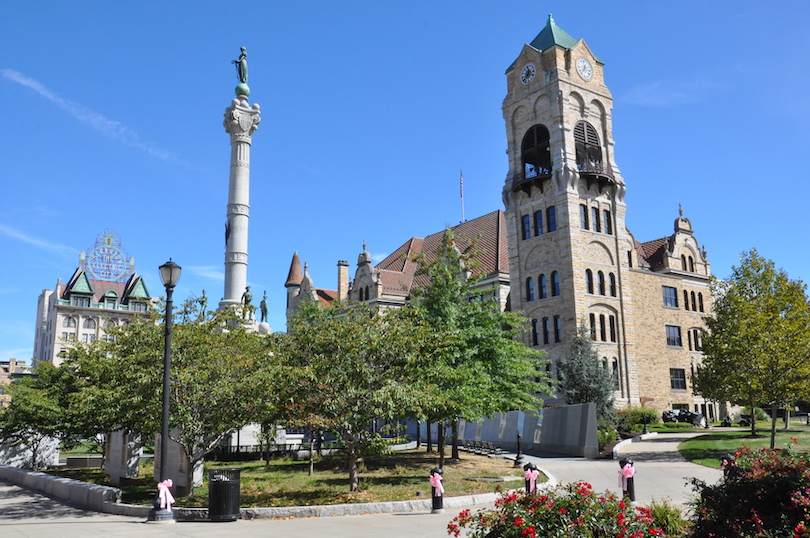 You may know of Scranton from the hit show, The Office, but did you know that many of the references were to real places? If you've watched the show, you'll have a small idea of Scranton's overall vibe. It's a working city where, like Allentown below, they've transformed old industrial buildings into a refreshed downtown.
Scranton has a long history, especially in relation to the railroads. Today, residents and visitors can enjoy a blend of the past with the atmosphere of the new. The city has a booming hospitality industry that has swept up the downtown area. There are also growing healthcare, tech, and finance industries which help provide residents with great employment opportunities without the cost of the bigger cities.
6. Allentown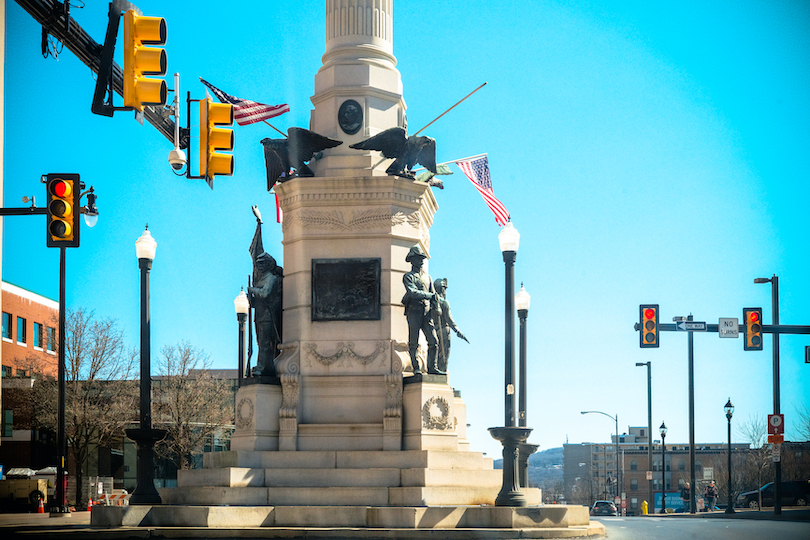 One thing residents and travelers in Allentown can agree on is the beauty of the many historic homes throughout the city. For years, Allentown was a hub of factories that brought great prosperity to many. Manufacturing may have dwindled to a halt, but the 100-year-old industrial buildings, commercial enterprises, and homes are a part of the scenery and not an eyesore.
This is because Allentown didn't hesitate in shifting into a new era. Structures like mills were transformed into beautiful modern living spaces and a new economy arrived as quickly as the old left. Today, Allentown is just one of three cities in the state with a population of over 100,000 people. Minor league hockey and baseball provide entertainment and help drive a growing dining and nightlife scene.
5. Swarthmore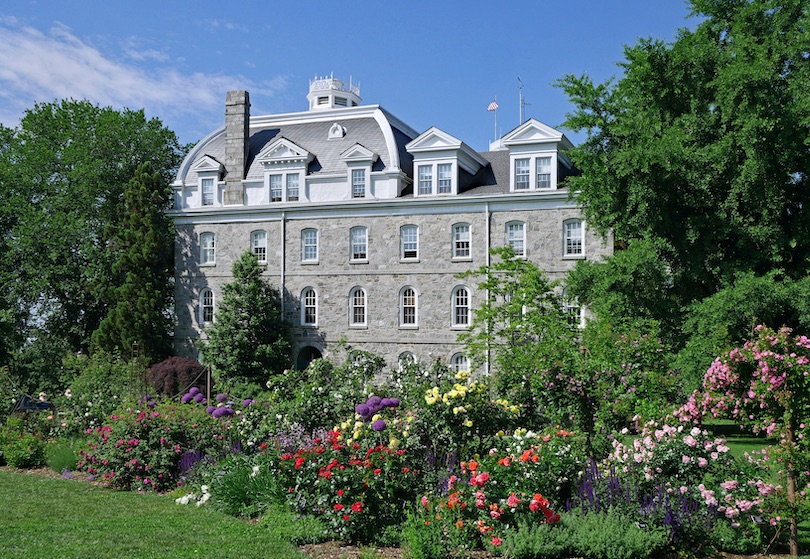 In Delaware County, minutes from downtown Pennsylvania, Swarthmore is a classic college town, but a place where knowledge, history, and culture aren't overcome by rowdy college kids.
Families and recent graduates love Swarthmore for its many things to do. There's a sprawling arboretum, a packed calendar of concerts, and a charming town center with a vibrant market, lively local stores, and great eats.
Families can make the most of a highly rated school district, while the commute to both Philadelphia and Delaware is convenient rather than a hassle. In your free time, you can wander along the Crum Creek or the Delaware River home to a racetrack and casino.
4. York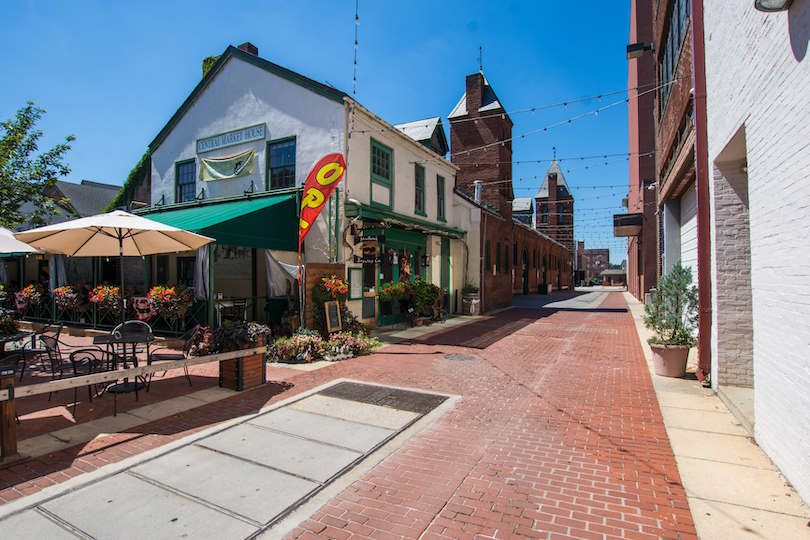 Travelers to York may be surprised by what they find on arrival. The Pennsylvania city is just a few minutes from the Maryland border and under an hour from Baltimore. Back in the 18th century, York became the first national capital. It's now the headquarters for the Weightlifting Hall of Fame and home to the largest Harley-Davidson factory. Not to mention one of just four Starbucks roasting facilities.
These unique qualities help to make York what it is. Residents and travelers alike can enjoy the nation's oldest fair, the York State Fair, while learning about the city's deep connections to the American Revolution. Nearby adventures include Gettysburg, HersheyPark, Lancaster, and Harrisburg.
3. Lancaster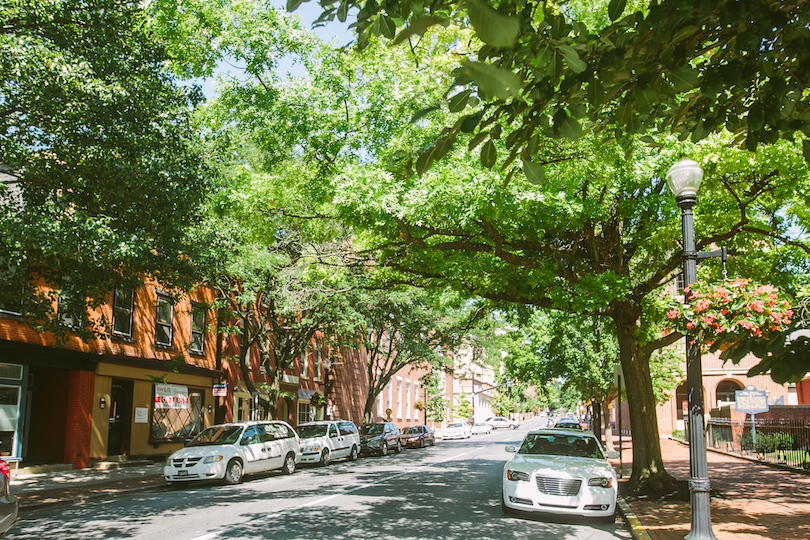 Lancaster, pronounced "Lank-is-ter" is known for being a hub for Amish tourism. Yet as travelers will soon discover, it's much more than that. The 60,000 residents of Lancaster enjoy a leisurely lifestyle and a diverse community that goes well beyond the Pennsylvania Dutch.
All those in Lancaster can make the most of the city's gorgeous and equally historic downtown. It's here you'll find thrift shops and colorful boutiques alongside the enclave of galleries along Gallery Row. Owing to its past, there is an abundance of German-style breweries and a vast dining scene with ample vegan restaurants. But all roads lead to the famous Chameleon Club, an iconic music venue.
Those who settle will enjoy some of the lowest rent in the state and a rich outlet shopping scene.
2. Pittsburgh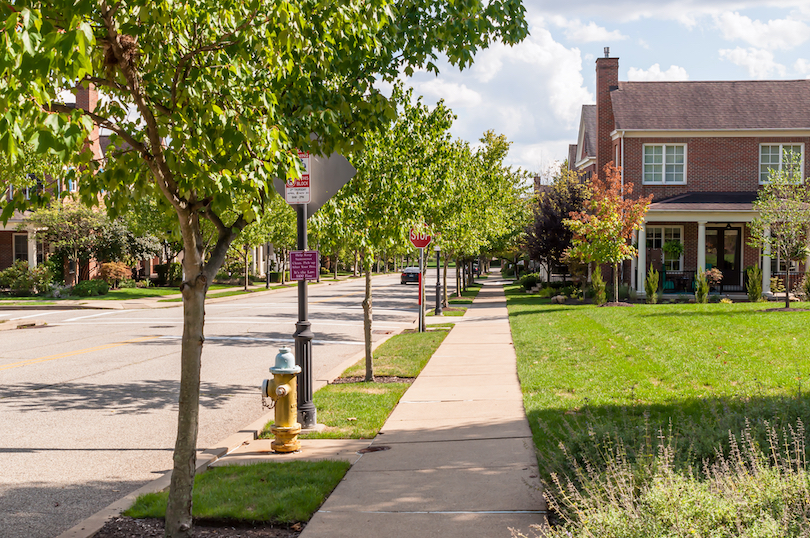 The width of Pennsylvania is best explained by the city of Pittsburgh. Despite being in the Keystone State, the city harbors a strong Midwest personality. With a population of over 300,000 people, Pittsburgh is a thriving medium-sized city that has moved beyond the steel mills and coal mines that put it on the map.
Its downtown features glistening skyscrapers, a growing tech industry, and a nightlife that will surprise travelers, but one locals know and love. Despite this movement towards modernism, the city's Steel Curtain identity still exists with locals.
Pittsburgh enjoys a diverse population with numerous subcultures that all combine to create unique neighborhoods and support their famous football team. Those looking to move can enjoy all this along with strong family incomes and lower cost of housing.
1. Harrisburg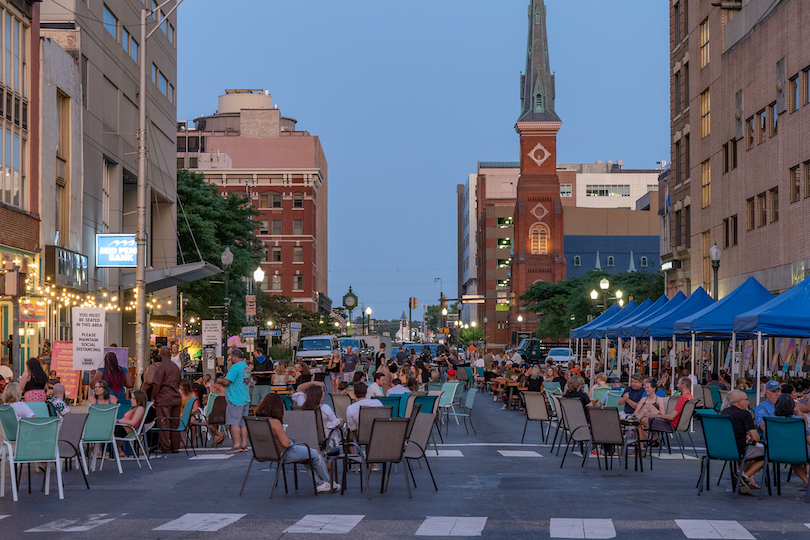 With easy access to the great outdoors, Harrisburg provides wonderful experiences for locals and travelers alike. The capital of Pennsylvania, Harrisburg has a population of almost 50,000, most of which enjoy the beauty of the Riverfront Park that lines the scenic Susquehanna River. It's here you'll find regular festivals and community events that continue to cultivate a lively city culture.
Harrisburg has an envious location being halfway between Pittsburgh and Philadelphia. Alongside those two cities and hiking along the famous Appalachian Trail, residents and travelers can visit the thrilling HersheyPark and the Hershey Chocolate World.
The busy downtown area is laden with vibrant jazz clubs and dark cocktail bars with the city's nightlife undergoing a welcomed revitalization. Add on local parks, a strong economy and good school districts, Harrisburg appeals to many would-be locals.
Map of Cities in Pennsylvania to Live and Visit