Laid back Ocean City lies on a barrier island between the Atlantic Ocean and Isle of Wight Bay. Thanks to its bustling boardwalk and beautiful beach, the oceanfront resort city attracts huge crowds of holidaymakers each summer.
Set south of the state line with Delaware, it makes up the easternmost part of Maryland with the whole isle being heavily developed. While an almost endless array of shops, restaurants and hotels line its boardwalk, there are also plenty of amusement parks and attractions to check out.
Besides riding on roller coasters and ogling at Ripley's oddities, other things to do in Ocean City include all kinds of fun outdoor activities and watersports. With mini-golf courses, nature reserves and water parks all on offer; Ocean City is the perfect beach holiday destination.
In this post, we'll cover:
12. Oceanic Fishing Pier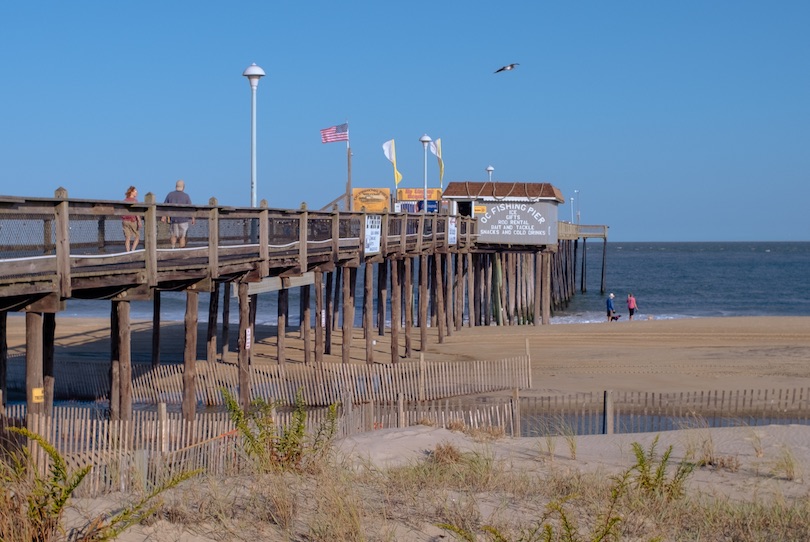 If you're a keen angler, no trip to town is complete without casting your line at least once or twice from the end of the Oceanic Fishing Pier. While chartered deep-sea fishing trips promise a more diverse and larger catch, countless kinds of shimmering fish can be hooked here at any time of day.
Situated at the southern end of the isle, its long, wooden boardwalk stretches endlessly into the Atlantic Ocean. Lining the sides are innumerable anglers of all ages and abilities with rods, nets and bait available for rent from the store.
While fishing for bluefish and horseshoe crabs, flounders and rockfish, you can bask in phenomenal views of the city, sea and sand around you.
11. Seacrets Distilling Company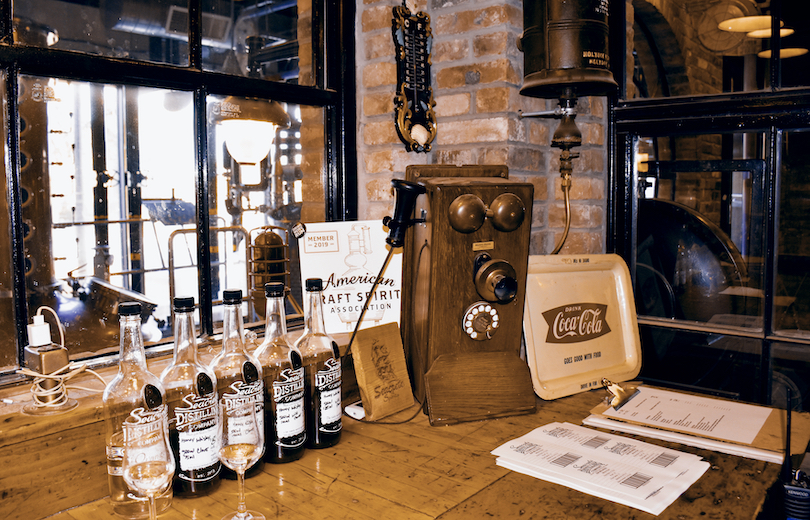 Although only opened in 2016, the superb Seacrets Distilling Company has already accumulated numerous awards for its great selection of spirits. At its facility in Midtown, you can take tours and tastings before buying some bottles to take home as souvenirs or gifts.
Remarkably the first distillery to be built in the county since the end of prohibition in the thirties, it occupies a distinctive building full of authentic antiques. Explore its fermentation room and production line to learn about the history of distilling. You can also see gins, rums and vodkas produced. At the end, guests can sit down and sample some stiff spirits in the Speakeasy tasting room.
Part of the Seacrets entertainment complex, it has a brilliant restaurant and nightclub where you can enjoy some wonderful waterside dining and dancing.
10. Outlets Ocean City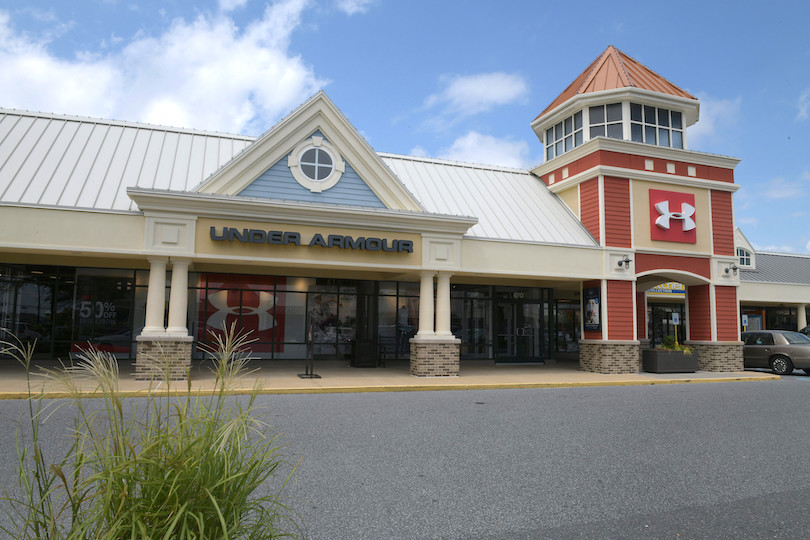 Maryland GovPics / Flickr
Across Ocean Gateway bridge from downtown, you can find the enormous Outlets Ocean City. Besides the boardwalk, it is one of the best places to shop in the city with dozens of designer outlets and brand-name stores.
Set on the mainland alongside U.S. Route 50, the outdoor shopping center sprawls over a huge area. As well as the ever-popular Adidas and American Eagle Outfitters, there are umpteen stores, such as Nike, Old Navy and Under Armour to check out.
In addition, it has several restaurants and fast food joints where you can stop for a bite to eat before continuing shopping or sightseeing. Fun mini-golf and go-karting can also be enjoyed just next door if young ones suddenly get fed up with traipsing around shops.
9. Ripley's Believe it or Not!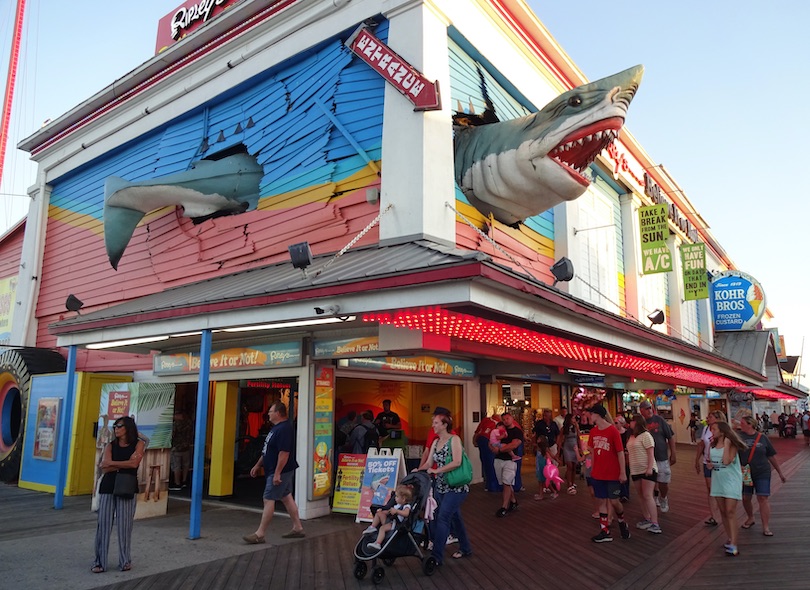 Sure to astound and entertain young and old alike, Ripley's Believe it or Not! is packed with weird and wonderful items from around the world. Located at the entrance to the Jolly Roger at the Pier, it is instantly recognizable due to the giant moving shark model emerging from its walls.
Dedicated to the unique and unusual, the museum contains a massive collection of kitschy oddities. As such, visitors can see everything from shrunken heads and rare animal skeletons to scary torture devices, strange sculptures and intriguing artworks.
Aside from perusing all the fascinating facts and fun exhibits, you can try out its Marvelous Mirror Maze and Impossible Laser Race. Since it is one of the boardwalk's most popular attractions, Ripley's is not to be missed for its incredible and crazy content.
8. Northside Park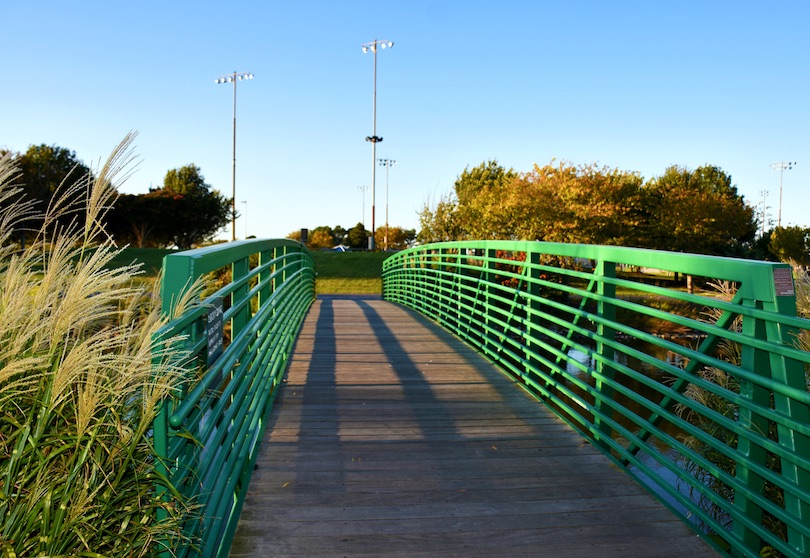 A firm favorite with families, the gorgeous green Northside Park is home to plenty of playgrounds, picnic areas and playing fields. Nestled amidst OC's northern neighborhoods, it also has two piers and paths to walk, run or cycle along.
As well as being set around a large fishing lagoon, it lies beside the reflective waters of Assawoman Bay. At its multi-sports arena, both locals and visitors can play softball, baseball and soccer or rent paddleboards and kayaks to explore the waterways.
On top of all its awesome activities, the picturesque park hosts over a hundred concerts, community events and festivals during the year. A particular highlight is its magical Winterfest of Lights show around Christmas time when everything is decked in twinkling fairy lights.
7. Ocean City Life-Saving Station Museum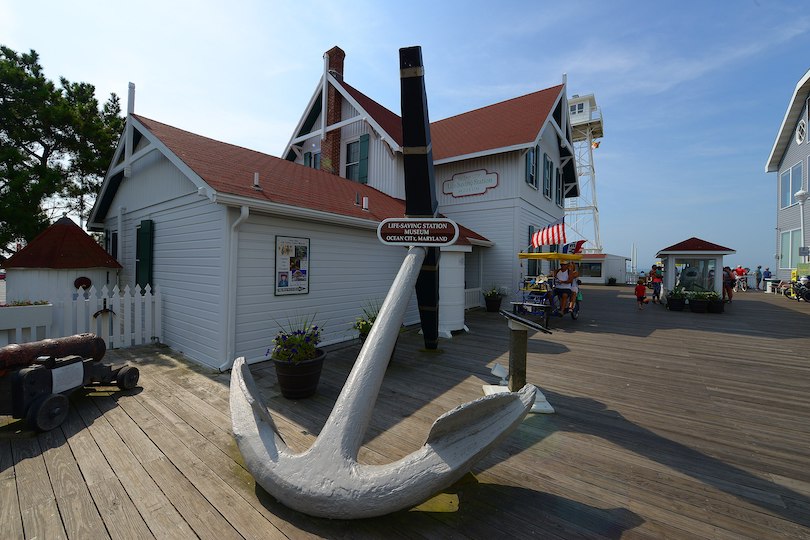 Maryland GovPics / Wikipedia
Just a short stroll from Ripley's is the interesting and informative Ocean City Life-Saving Station Museum. Located within the original red and white structure that was erected back in 1891, it overlooks the inlet at the southern side of the isle.
Inside the colorful and quaint building, you can find a vast array of artifacts and exhibits on storms, shipwrecks and saving lives at sea. Dollhouses of local businesses also feature, as do displays on Ocean City's development and its relationship with the waters around it.
The smallish yet comprehensive museum has several tanks full of local marine life. Another of its main draws is its 'Sands From Around the World' exhibit which showcases over 200 sandy samples from far-flung beaches and islands.
6. Frontier Town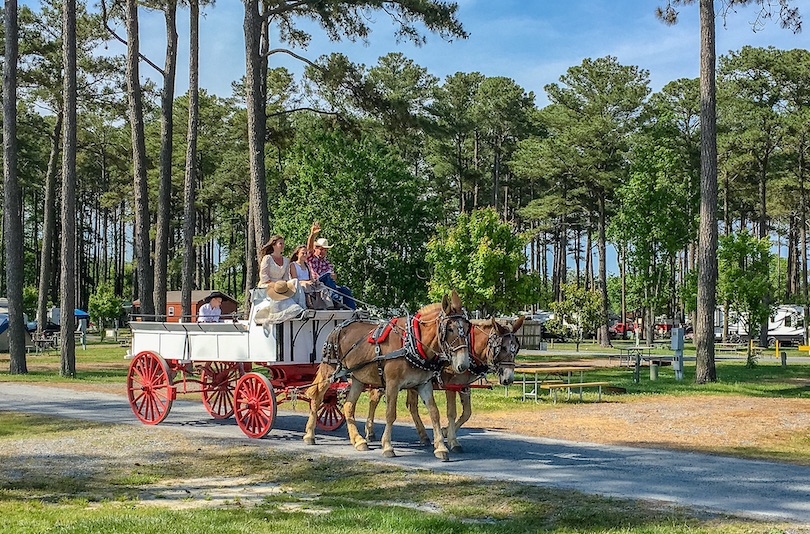 Jim Allen / Flickr
Regularly listed among the best family-friendly attractions in Maryland, Frontier Town lies just ten minutes drive from downtown on the mainland. At the Old-West-style theme park, you can pan for gold, ride ponies or watch thrilling shootouts and shows.
As costumed cowboys and Native Americans prowl the town, it really does feel like you've stepped back in time. Adding to this are the authentic-looking old buildings that house restaurants and gift shops with stockades and paddocks lying nearby.
You can also camp overnight, enjoy exhilarating ziplines or cool off in the waterpark. With arcades, ice cream stands and high ropes courses also on offer, it is no wonder so many people flock to Frontier Park in summer.
5. Jolly Roger Amusement Park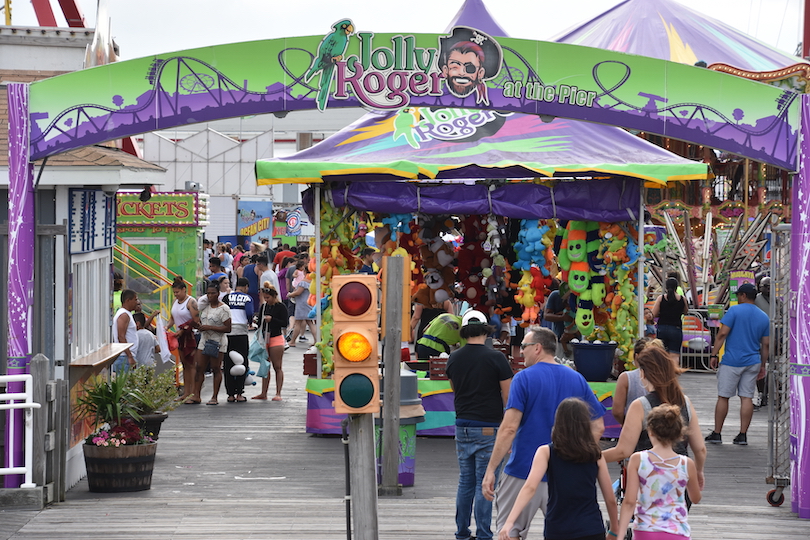 Another almost overwhelmingly popular amusement park to hit up is the Jolly Roger, which actually operates two locations in Ocean City. While one lies in Midtown, the other lines the boardwalk with both featuring thrill rides, carnival games and innumerable eateries.
Although the Jolly Roger at the Pier also attracts hordes of visitors with its classic old carousel and Ferris wheel, its sister site at 30th Street has much more to it. This is because it boasts not only mini-golf and go-kart tracks but a wild and wet waterpark too.
If you're not looking to slip, slide and splash about, then both locales are equally enticing thanks to their countless rides and roller coasters. Snack stands and shops are also scattered about the parks.
4. Trimper's Rides and Amusement Park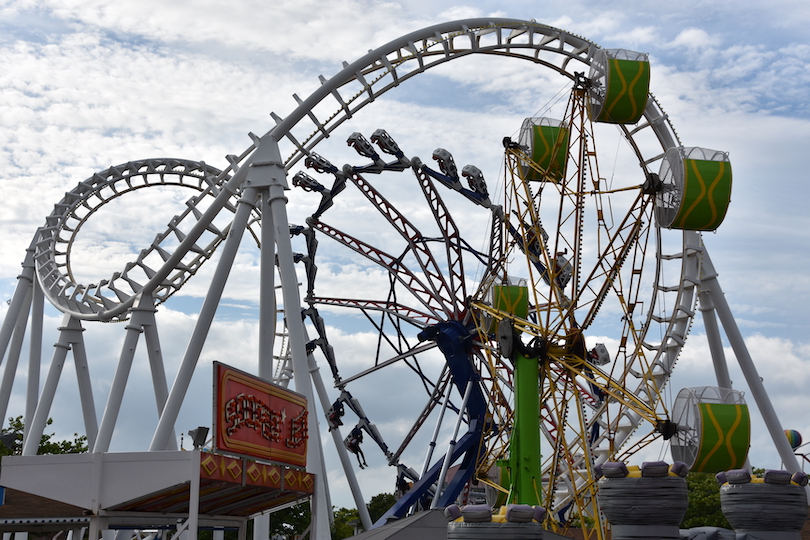 Rivaling its nearby neighbor in terms of attractions, eateries and entertainment options is the fun-filled Trimper's Rides and Amusement Park. Since first opening in 1893, the enthralling venue with its carnival-like atmosphere has lit up the southern end of the city's boardwalk.
In total, the historic theme park now has more than a hundred indoor and outdoor rides for visitors to try out. While some rides, such as the teacups and carousel, are suitable for small children, others like its world-class Tidal Wave coaster are more appropriate for adults.
After exploring the haunted house and game-filled arcades, visitors can take a spin on the enormous Inlet Eye Ferris wheel for unrivaled views over the ocean and island. Thanks in part to its old time look and feel, Trimper's Rides is still one of OC's most-loved attractions.
3. Assateague Island National Seashore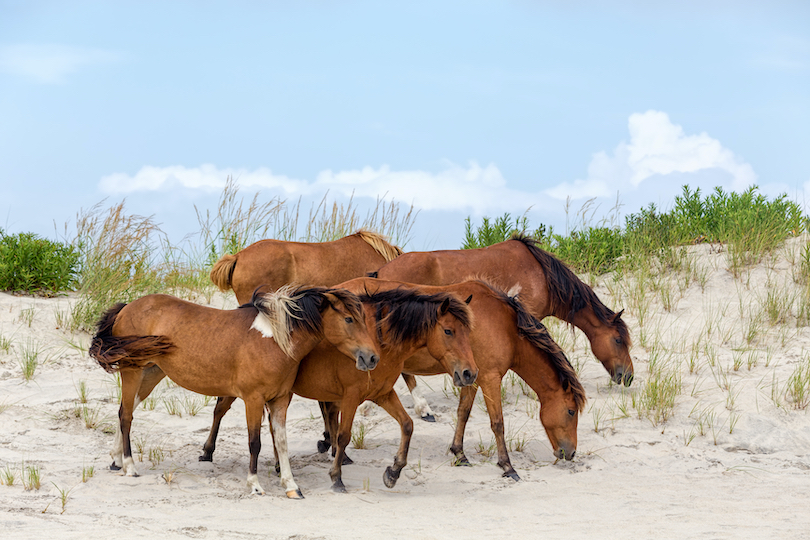 If you're after pristine landscapes, scenery and nature, then the Assateague Island National Seashore is definitely the place to go. Just fifteen minutes drive from downtown, you can find yourself on the untouched and uninhabited barrier island. It's so long it actually stretches down into Virginia.
Renowned for its intact ecosystem, the 37-mile-long isle encompasses lush woodlands, marshes and miles and miles of absolutely gorgeous beaches. Besides sunbathing, swimming and hiking, outdoor aficionados can fish, kayak or camp at one of the park's 150 or so campgrounds.
Roaming about are herds of majestic wild ponies for you to snap pictures of with birdwatching and hiking along its trails also being popular pastimes.
2. Ocean City Boardwalk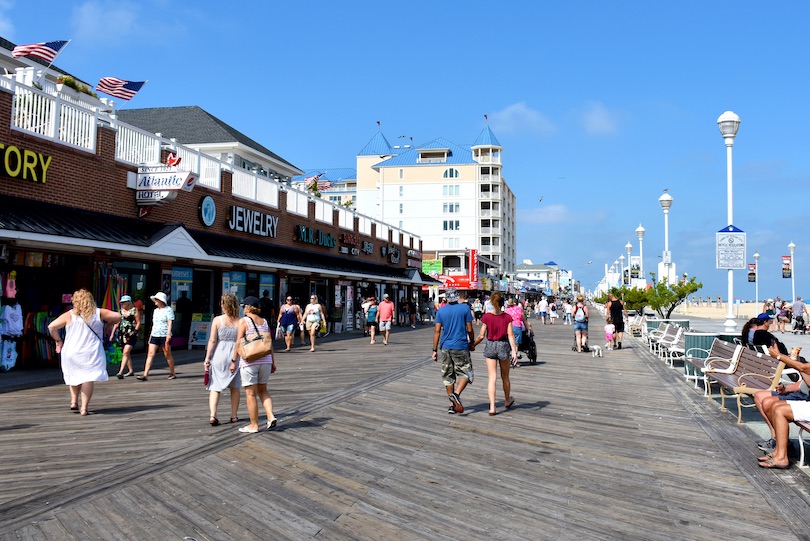 The heart and soul of life in Ocean City, its lively boardwalk is lined by all kinds of businesses, bars and boutiques. With countless attractions and entertainment options also on offer; it is undoubtedly the main place to head when in town.
Since being built in 1902, its hallowed wooden walkway has hummed with activity. Aside from riding on rollercoasters in the amusement parks and exploring Ripley's odditorium, visitors can enjoy excellent seafood dining and tasty ice cream at the numerous restaurants and food stands.
Although it is certainly kitschy and touristy, the bustling boardwalk is loads of fun to wander along as interesting historic sites and cultural landmarks are also dotted here and there.
1. Ocean City Beach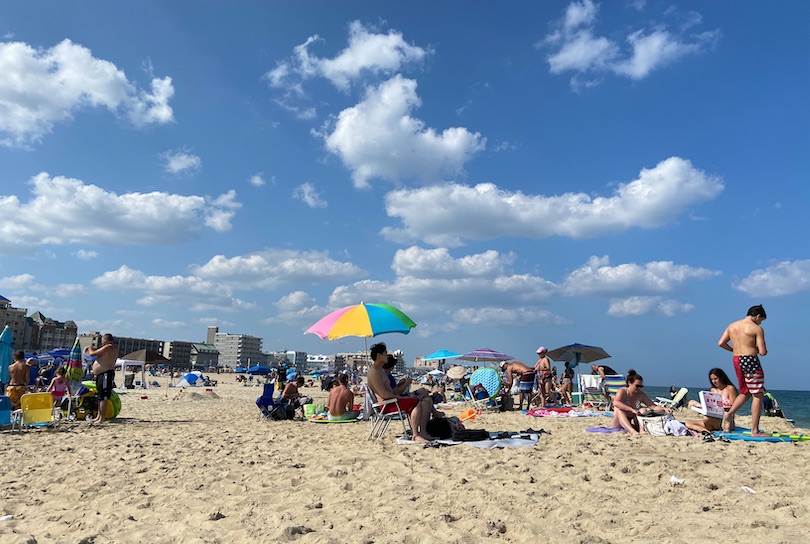 Running alongside the boardwalk is the coastal city's other main attraction: beautiful Ocean City Beach. Hugging the island's eastern side, its wide and expansive sands impressively stretch over ten miles in length. Lifeguards are only on duty during the sunny summer months.
While some parts around its piers and boardwalk can get crowded, other scenic sections are much quieter and calmer. As well as lounging lazily on the beach and basking in divine panoramas over the Atlantic, you can swim, kayak and surf.
What makes the city and its beach so appealing to holidaymakers are the countless shops, restaurants and tourist attractions that line its length. As such, you really do get the best of both worlds as arcades and amusement parks can easily be enjoyed alongside its warm, welcoming sands and watersports.
Map of Things to Do in Ocean City, MD