Although it is usually and understandably overlooked in favor of New Orleans, Louisiana's capital Baton Rouge has a diverse array of tourist attractions for visitors to enjoy. While many relate to the state's seat of government, plenty of marvelous museums and mansions are to be found alongside pristine nature spots and wonderful wildlife exhibits.
Situated on the east bank of the picturesque Mississippi River, it is now the second-largest city in the state with countless booming businesses calling it home. While centuries-old historic sights and cultural landmarks dot its streets, the large campus of the Louisiana State University lends it a lively yet laidback feel.
With a rich history, culture and cuisine, and plenty of things to see in Baton Rouge such as the stunning Louisiana State Capitol, this southern city certainly doesn't disappoint with all that it has to offer up.
In this post, we'll cover:
12. Old Governor's Mansion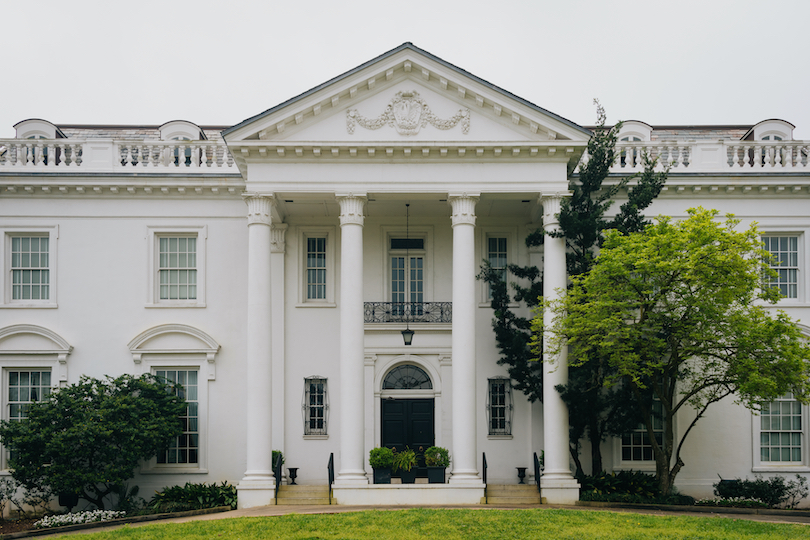 Located just a few blocks south from the soaring Louisiana State Capitol is another very interesting and attractive building that is well worth checking out: the Old Governor's Mansion. Used between 1930 and 1963 as a residence for the state's governors, it now acts as a historic house museum with exhibits, artifacts and tours teaching you about its former residents and the beautiful building itself.
Believed to be modeled after the White House in Washington D.C., the majestic mansion was built under and for the governorship of Huey Long, its first resident. While wandering about its light and rooms, you can see original furnishings, decorations and memorabilia from the nine governors and their families who occupied the house over the decades.
11. Louisiana Art & Science Museum
A very fun and family-friendly place to visit, the Louisiana Art & Science Museum lies right in the center of town alongside both the Riverfront Plaza and Mississippi River. In its endless galleries are all kinds of amazing artworks and enthralling science exhibits for young and old alike to enjoy with plenty of exciting hands-on activities, experiments and a planetarium also being on offer.
Established in 1962, the superb museum now occupies a lovely old railway depot that dates to 1925 with the popular Repentance Park and Old Louisiana State Capitol lying right before it. Asides from seeing millennia-old mummies in its Ancient Egypt gallery, you can peruse contemporary European and American artworks, ogle at old dinosaur skulls and meteorites or explore the outer edges of the cosmos at its phenomenal planetarium.
10. Magnolia Mound Plantation
mccord / Flickr
If instead of art and science it is history and architecture you are interested in, then you'll definitely want to stop by the magnificent Magnolia Mound Plantation. Dotted about its sprawling site in the south of the city are lots of charming centuries-old buildings for visitors to explore which feature a wide array of architectural styles.
While the main house, Magnolia Mound, was constructed in 1791 in a fetching French Creole-style, other cottages, kitchens, a carriage house and slave cabin were only added later on. Now recognized as a National Historic Landmark, the large, leafy complex shines a light on what life used to be like for early settlers and enslaved Africans in Baton Rouge with talks, live demonstrations and cultural events all regularly taking place.
9. Baton Rouge Zoo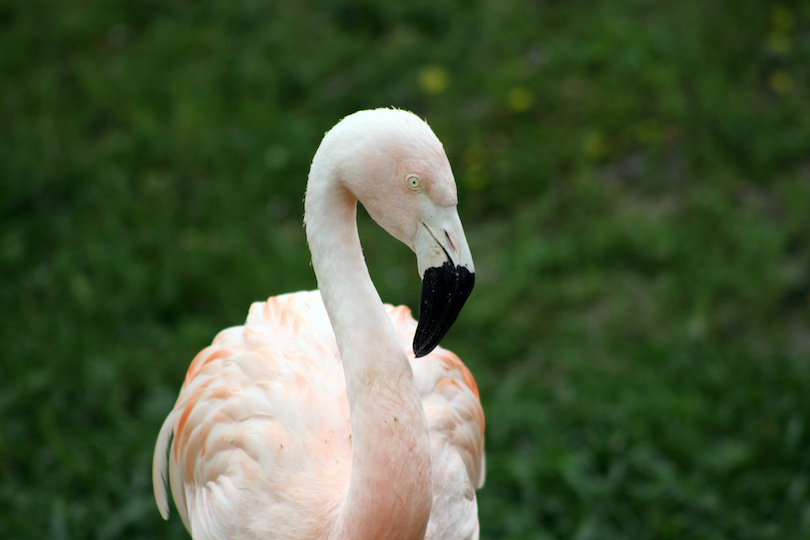 As it is home to over 2,000 animals, birds and reptiles from all around the world; Baton Rouge Zoo promises to be an unforgettable day out for all of the family. Nestled away on the northern outskirts of the city, it has a whopping number of incredible exhibits, enclosures and aquariums for guests to explore with playgrounds, picnic spots and snack stands also dotted here and there.
Since first opening to the public in 1970, its menagerie has expanded considerably with fierce tigers and gentle giraffes now on show alongside alligators, rhinos and jaguars. As well as ambling around its aviary and aquarium and seeing themed sections such as Monkey Island and Otter Pond, you can also meet barnyard animals at its KidsZoo, climb about Safari Playground or attend an informative zookeeper chat.
8. LSU Rural Life Museum
Offering up a fascinating look at the rich history, culture and heritage of pre-industrial Louisiana is the excellent LSU Rural Life Museum. Situated just fifteen minutes' drive southeast of the center on the huge Burden Plantation, it preserves more than thirty historic buildings that present rural life in the Lower Mississippi Valley during the eighteenth and nineteenth centuries.
Full of artifacts, exhibits and farming equipment, its well-preserved schools and shops, church and slave cabins are eye-opening to explore with friendly docents on-hand to teach you more about each stop on the site. While the Working Plantation part focuses mainly on the lives of enslaved people, its Southern section looks at early settlers to the state with the Acadian area of the outdoor museum instead delving into Louisiana's Cajun culture.
7. Bluebonnet Swamp Nature Center
Just a bit further south of the museum, you can find the striking scenery and wonderful wildlife of the Bluebonnet Swamp Nature Center. Sure to delight nature lovers and outdoor aficionados alike, it encompasses lots of lovely swamps, wetlands and forests with everything from snakes and turtles to alligators, armadillos and otters to be spotted amongst its scenic confines.
Created in 1997 to protect and preserve the sprawling swamp, its award-winning exhibit center now contains live animals, mineral exhibits and photo displays of the park's fauna and flora. Asides from learning more about its ecology and wildlife, you can also stroll about its picturesque paths, viewing decks and winding boardwalk with fantastic scenery, nature and views guaranteed wherever you go.
6. Capitol Park Museum
Another very interesting institute for you to visit right in the city center is the Capitol Park Museum which contains all kinds of interactive exhibits on the history and culture of Louisiana. Located in a sleek, modern building not far from the State Capitol, its comprehensive collection looks at subjects such as the Civil War and slavery, Mardi Gras, music and the life-giving waters of the Mississippi.
A branch of the much larger Louisiana State Museum in New Orleans, it was founded in 2006 with its galleries now including curiosities such as a 48-foot shrimp trawler, Huey Long's tombstone and Louis Armstrong's first bugle.
As its displays delve into the culture of colonists from France, Spain and Britain and that of American Indians, enslaved Africans and Acadians too, the museum has long been a popular draw with local school groups and tourists to the Bayou State.
5. LSU Tiger Stadium
If you are after an exhilarating sporting spectacle when in town, then don't miss the chance to watch an action-packed college football game at the spectacular LSU Tiger Stadium. Remarkably enough, it is the eighth largest arena in the world with the Fighting Tigers' fiercely contested games at 'Death Valley' being electrifying and intense affairs.
Since first opening back in 1924, its capacity has increased ten-fold thanks to countless renovations and expansions with 102,321 fanatic football fans now able to pack out its stands and suites. Asides from taking in all its features and cheering on the LSU Tigers, you can also sometimes catch a show or concert at the stadium with big names like Taylor Swift, Luke Bryan and Garth Brooks all having performed in recent years.
4. Mike the Tiger's Habitat
Just across the road from the stadium but still on campus you can find the massive and majestic live mascot of the Louisiana State University. At Mike the Tiger's Habitat – an elegant and expansive Italianate-style enclosure – you can watch him prowl about, play and eat with exhibits, photos and videos explaining the gorgeous creature's long-standing connection to the college.
Ever since 1936, LSU has had a live Bengal tiger mascot living on campus with all its sports teams either being named the Tigers or Lady Tigers. Over the years, their living conditions have improved considerably with its current resident, Mike VII, enjoying an excellent quality of life amidst verdant vegetation with a stream and waterfall also featuring alongside a rugged, rocky backdrop.
3. USS Kidd
The only surviving US destroyer of her kind, the enormous USS Kidd now lies permanently docked along the Mississippi River, right next to downtown. Known as the 'Pirate of the Pacific' due to the service she saw in WWII and the Jolly Roger that fluttered from her foremast, the National Historic Landmark now acts as both a museum ship and memorial.
Named after Rear Admiral Isaac C. Kidd who died during the attack on Pearl Harbor, the Fletcher-class destroyer was first launched in 1943. Over the next three decades, she saw considerable action in not just the Second World War but the Korean War and Cold War too. While wandering about her cabins, decks and command centre, visitors can see original artifacts and exhibits that offer up an interesting look at the history of the USS Kidd.
2. Old Louisiana State Capitol
Just a stone's throw from the ship is yet another of Baton Rouge's numerous historic landmarks that is not to be missed out on: the incredible Old Louisiana State Capitol. Often called the 'Castle on the River' due to its distinctive turrets and towers, it lies perched atop a prominent bluff overlooking the city and Mississippi.
Exhibiting some exquisite Gothic Revival architecture, it was built between 1847 and 1852 with the stained-glass dome and spiral staircase of its interior making for just as striking a sight. Now home to the Museum of Political History, it has lots of elegant halls, galleries and chambers for visitors to explore while exhibits focus on past governors and the state's former seat of government itself.
1. Louisiana State Capitol
The city's standout symbol and sight, however, has to be the towering Louisiana State Capitol which dominates and defines its skyline. The tallest capitol in the country, the enormous Art Deco edifice reaches a huge 450 feet in height with symbolic images representing the state adorning its exterior and lush grounds and gardens lying at its foot.
Often thought of as 'Huey Long's monument' as the former governor campaigned so hard for it to be built, the soaring skyscraper was erected in 1931. Asides from ogling at its sheer size and scale, you can also take tours around its amazing Memorial Hall and grand chambers before heading up to its lofty observation deck for phenomenal views of Baton Rouge down below.
Map of Things to do in Baton Rouge, LA