This river port city was born when Captain Shreve decided to tackle the Great Raft, a logjam that extended for hundreds of miles up the Red River in Louisiana and left the nearby areas unreachable. Through extensive labor, Shreve cleared all the logs and debris, and Shreveport was founded in 1836 as an inland port that brought trade into the surrounding area.
The city was originally called Shreve Town, then later renamed Shreveport in 1839. The Great Raft shaped the landscape of Shreveport, creating many of the nearby lakes and channels as the water's passage was blocked and it was pushed back upstream. Today there are plenty of things to do in Shreveport with fun entertainment, great food, and a unique history for you to explore!
In this post, we'll cover:
12. Shreveport Municipal Auditorium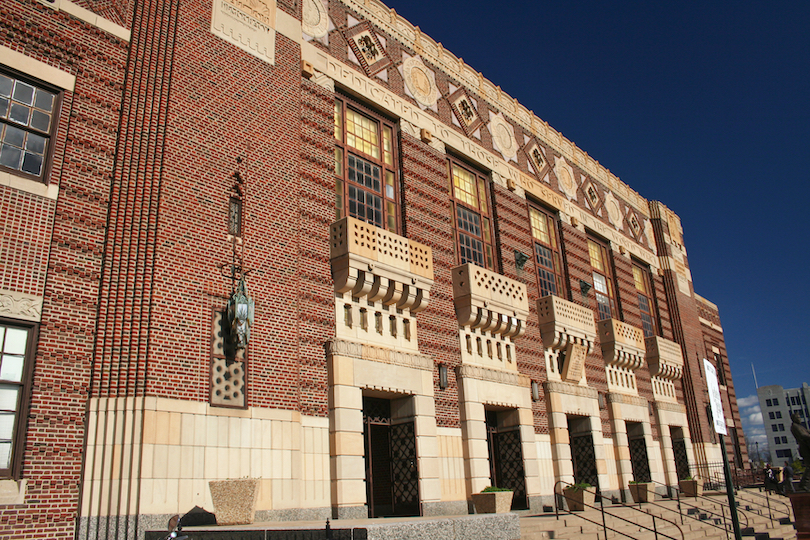 The auditorium is near downtown Shreveport. The building was constructed in Art Deco style during the 1920s and designed by the architect Samuel Weiner. But it wasn't always an auditorium, in fact, for the first decades it largely served as a barrack for US troops coming and going from battle.
Later on, a program called the Louisiana Hayride was set up. Singers came to perform and show off their talent in the auditorium and many went on to become big stars. Famous international singers performed here at the start of their careers, most notably Elvis Presley, B.B. King, Arethra Franklin, and Johnny Cash.
The auditorium hosts lots of local and international bands and performers. If you want to add some rhythm and fun to your holiday, head to the Shreveport Auditorium.
11. Red River Brewing Company
This is the perfect place to sip on a beer and socialize with other friendly travelers and locals during your holiday. The brewery serves handcrafted beers that are made right here in Shreveport. The taproom has a glass-wall that looks into the brewery, so you can watch the brewers hard at work whilst enjoying your beer.
The taproom has a simple design and interior, but its view directly into the brewery is unique and connects visitors directly to the beer making process. It's a one-of-a-kind experience.
The Red River Brewing Company serves great food and drinks and is a social hub year-round. The company is named after the river that has so significantly shaped Shreveport.
10. Gators and Friends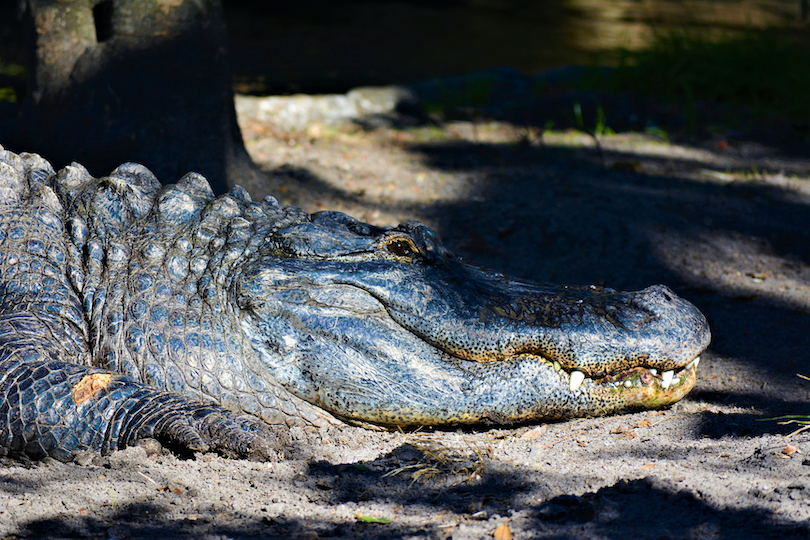 Gators and Friends is just a short half-hour drive away from Shreveport, an easy day trip from the city. The center combines an amusement park with a wildlife center and has enough activities to keep the whole family busy for the day.
They have around 150 alligators that live in the center's swampland. Further along, they have a petting zoo that has familiar animals like goats that you can pet, and exotic animals like lemurs that you can watch jumping about.
If you're looking for an adrenaline kick, you can get in a go-kart and race around their track at high speed or go on their zipline course. At the end of the zipline course you whizz over the alligator swamp; just keep your toes out of reach!
9. American Rose Center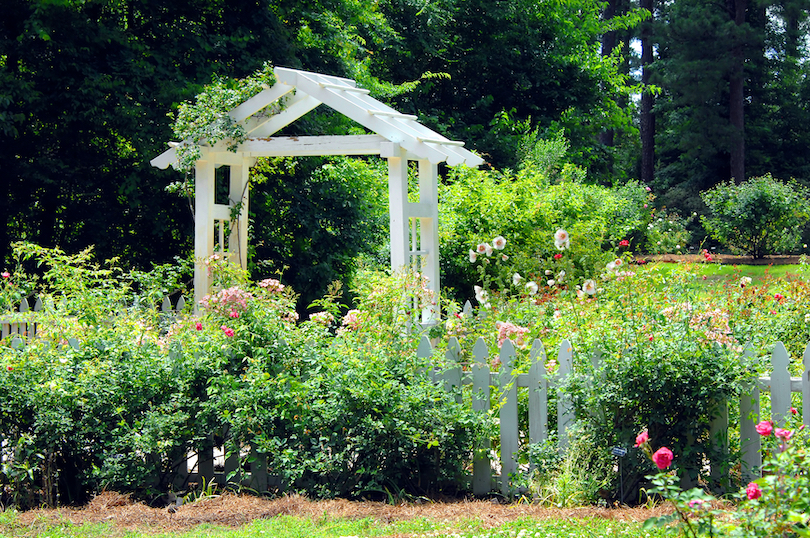 A short 20-minute drive from the city and you're at the American Rose Center. The elaborate rose gardens were set up and are maintained by the American Rose Society, which creates beautiful rose gardens across the country.
The center is open from April to the end of October, when the flowers are in full bloom. They have roses of every color under the sun, whose sweet scents follow you around the gardens. There are lots of delicate sculptures and water features scattered around the gardens too.
Don't miss out on a trip to this unique rose garden during your holiday in Shreveport, it's a fantastic place for a short walk and a picnic on a sunny day. They also have a cute gift shop where you can buy souvenirs to take home.
8. Shreveport Casinos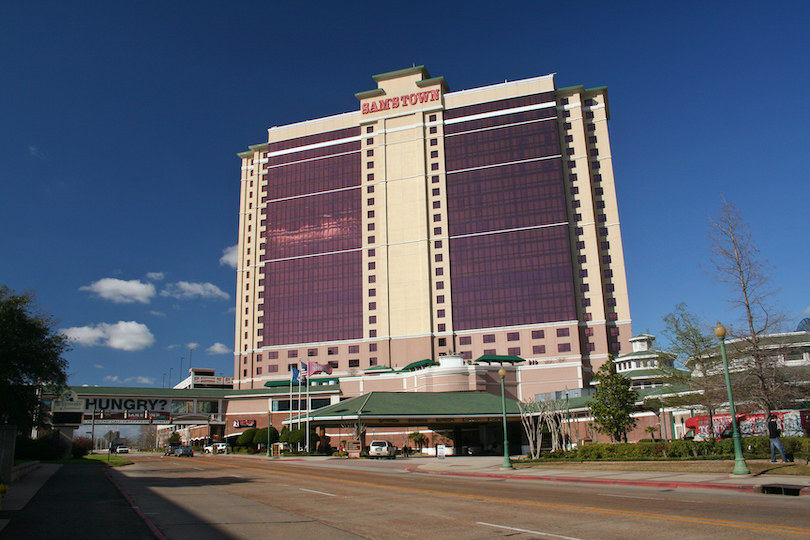 Shreveport and Bossier City, which are only separated by the Red River, are known for horse racing and gambling. They have lots of casinos scattered around the city, you're never far away from a game of poker or a slot machine.
Some of Shreveport's best rated casinos are the Bally's Hotel and Casino, and Sam's Town Hotel and Casino that are right by the river. Once you've tried them you can cross over the nearby bridge into Bossier City and try your luck there.
If you're looking to try something a bit different, hop aboard one of Shreveport's riverboat casinos and gamble your way down the iconic Red River. You'll have lots of stories, and with any luck a small fortune, to take home with you.
7. Barksdale Global Power Museum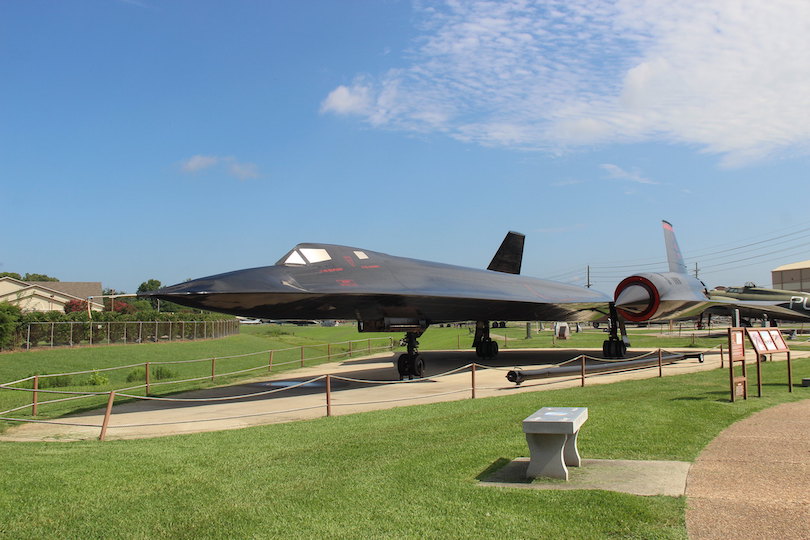 This exceptional aircraft museum is a great day trip for aspiring pilots, curious engineers, and war history enthusiasts. They have lots of important aircrafts, each built with unique features and each with a fascinating history.
In the museum, you can learn about the iconic SR-71 that served in the US Air Force for 24 years. The SR-71 aircraft can fly at speeds of more than 2,100 miles per hour and at altitudes as high as 85,000 feet. It infiltrated extremely hostile environments and provided important intelligence to the US.
Come along and explore World War II aircraft bombers, and planes that infiltrated the Cold War. A fascinating family day out or group activity for friends on holiday.
6. Great Raft Brewing
If you want to try some locally brewed, hand-crafted Louisianan beer, head on over to the Great Raft Brewing company. The brewers here use locally sourced ingredients and take pride in being able to tell you exactly where your beer has come from.
They serve pale and dark ales, fruity sour beers, refreshing lager and much more in their taproom. It's a great place to do some socializing and have an evening drink. Alternatively, you can stop by for a refreshing beer in between activities, sightseeing can be tiring.
They occasionally run events or play live music, it's worth popping in to ask what they have going on. Bear in mind they aren't open every day so you'll want to check their opening days in advance.
5. Shreveport Water Works Museum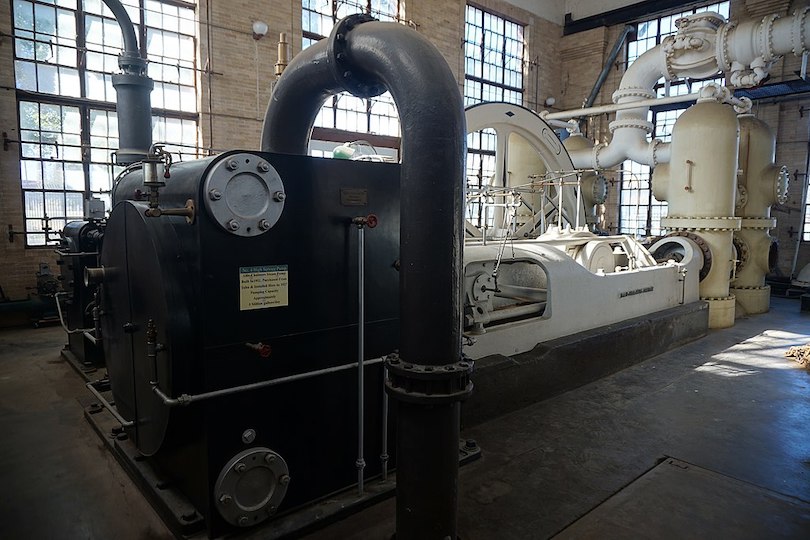 Michael Barera / Wikipedia
This museum is ideal for enthusiastic engineers, curious historians and people who want to get another National Historic Landmark under their belt. The treatment plant dates back to 1889 and historically provided Shreveport with clean drinking water, using old-fashioned machinery.
The plant still has its old steam-powered water treatment system. These plants were around for decades before new modern treatment systems replaced them. Shreveport's steam treatment plant didn't turn off its engines until 1980.
It's thought it was the last steam-powered water treatment plant to switch off its engines in the US. They suspect that by then every other steam-powered water treatment system had retired long ago. The Water Works Museum is a National Historical and Engineering Landmark, don't miss out!
4. Louisiana State Exhibit Museum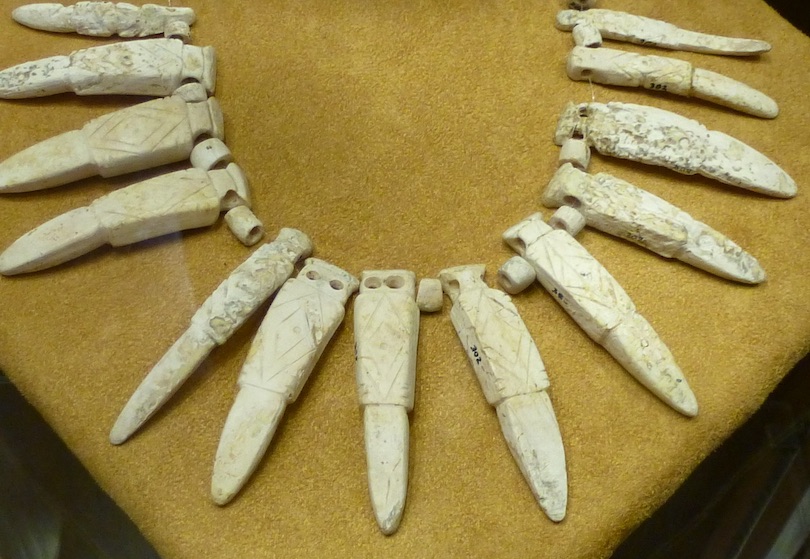 Trudeau / Flickr
At this very unique and peculiar museum you can explore local history through dioramas, which are three-dimensional models, big or small, that depict a real-life scene. They also have historical art and ancient artifacts from the region for you to visit.
The museum was built in 1939. The dioramas model the way of life in Shreveport in the 1940s. Throughout the exhibition you'll watch agricultural methods change, as they moved from human and animal labor to machinery and get an insight into how oil and rice were produced in the region.
They have exhibitions of historical artifacts, like ceramics and jewellery from Poverty Point and Caddo, where Native Americans had settled and started trading. The Caddo Nation is the best documented tribe in Louisiana. An educational day out!
3. Shreveport Aquarium
Is it grey and gloomy outside? Are you struggling to know how to keep the kids busy? Problem solved! Head to the Shreveport Aquarium. They have more than 1000 different creatures for you to ponder.
From cute little seahorses to big and scary sharks and alligators, the aquarium has it all. Watch the kids squeal and giggle at the curious creatures they find. There are over 300 species in the museum, some local to Louisiana and some from halfway across the world.
The museum also runs feeding sessions where you can come and feed the sharks. Watch your fingers, they bite. The whole family will love the aquarium, and it's a great way to learn about aquatic wildlife.
2. Sci-Port Discovery Center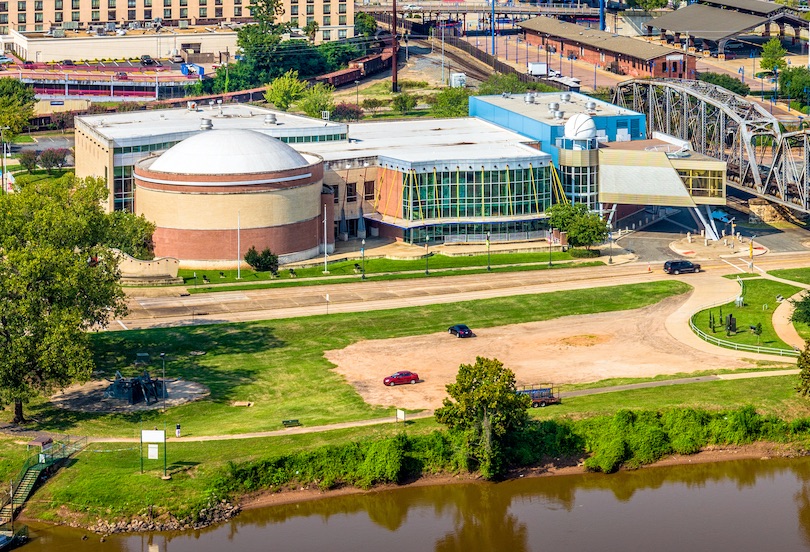 The museum focuses on STEM subjects and is full to the brim of fascinating exhibits and experiments that teach science, technology, engineering, and mathematics in a fun and accessible way. You can learn and play all at once in the Sci-Port Discovery Center.
One of the most popular spots in the museum is the planetarium. Come along and learn all about the most dazzling stars, the furthest galaxies, and ponder the possibility of extraterrestrial life.
You can also learn about the local fauna and flora, and how the landscape has shaped Shreveport's wildlife. Their hands-on exhibits put learning in your hands. The museum is great for families with kids of all ages. They have a play area for young toddlers too.
1. R. W. Norton Art Gallery
The gallery was born in 1966 when the Norton family started an arts foundation in Shreveport and donated their humbly sized art collection. The pieces of art they collected in their family home became a part of something much bigger and were the first pieces to be displayed when the museum opened.
The museum has grown considerably since then, and now has over 400 pieces in its permanent collection. Some of their most famed pieces are the paintings of Native American tribes by Charles Marion Rusell, who sympathized with the natives and expressed this through his art.
The museum isn't just an art museum, it is also surrounded by pretty botanical gardens that visitors can stroll through. The Norton Art Gallery is the perfect place to spend a few quiet hours on a sunny afternoon.
Map of Things to Do in Shreveport, LA