Renowned for its bourbons and bluegrass, fried chicken and horse racing, Kentucky is a delightfully diverse place to visit that lies at a geographic and cultural crossroads. Although much of the state is rural, it is also home to the two large cities of Louisville and Lexington and has everything from caves and lakes to mountains and forests to explore.
While the Bluegrass State is situated in the Upper South part of the country, a significant portion of it lies within the Appalachia cultural region, which has its own distinct music, literature and folklore. Bordered by both the Ohio and Mississippi rivers, it is surrounded by Indiana, Ohio, the Virginias, Tennessee, Missouri and Illinois.
Just as diverse as its cultural make-up is its geography with mountains and coal mines found in the east and incredible karst landscapes, caves and sinkholes in the south. Most of the population resides in the Bluegrass region near its center which is characterized by gently rolling plateau.
Aside from stopping off at the numerous bourbon distilleries that dot the countryside, most visitors head straight to its two largest cities of Louisville and Lexington. While the former is famed for the Kentucky Derby and Muhammad Ali, the latter is called the 'Horse Capital of the World' with both boasting vibrant arts, culture and culinary scenes and good ol' Southern hospitality.
After having watched an exciting race at Churchill Downs or Keeneland, it is worth venturing south to Mammoth Cave National Park, remarkably the world's longest known cave system. Yet other picturesque spots include the sparkling Cumberland Falls and lovely Land Between the Lakes while Breaks Interstate Park – the 'Grand Canyon of the South' – also attracts lots of people.
Kentucky Articles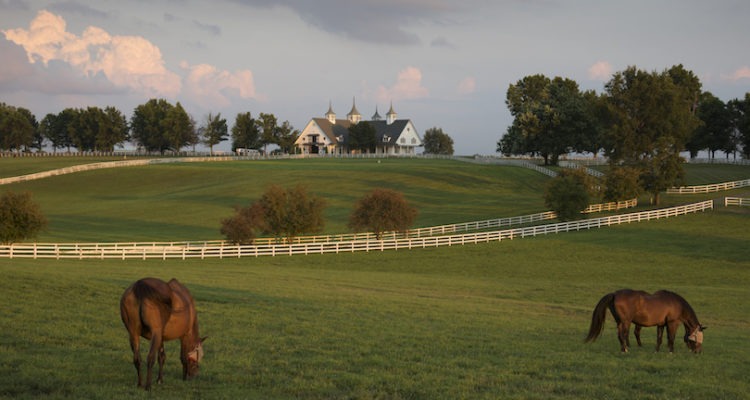 10 Best Places to Visit in Kentucky
Kentucky is more than fried chicken and bourbon, though these rank high on the list of things to eat and drink. But horse racing also features prominently...
Map of Kentucky