We all need some royalness in our lives and what better place to accomplish this than an English
castle. Visitors to the British capital won't have to go far to find this, since there are several castles near London that make great day trips. The castles present an amazing – and easy – way to learn about British history, the battles fought over them and palace intrigue. You'll find 11th century castles that were built by William the Conqueror, another which was the childhood home of the doomed Anne Boleyn, and others where Henry VIII, Queen Victoria and Queen Elizabeth II slept. The history associated with these castles is absolutely fascinating.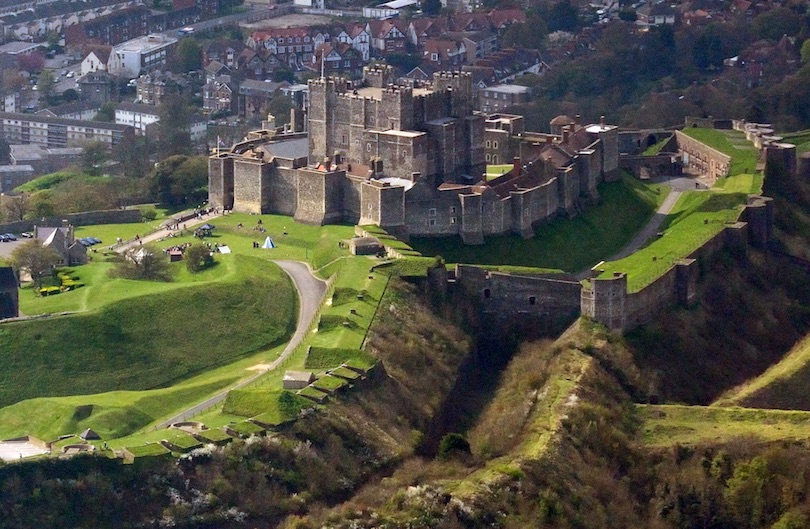 Lieven Smits / Wikipedia
Dover Castle, the largest castle in England, has been guarding the English Channel for centuries, earning it the nickname, "key of England." William the Conqueror burned it when he invaded England in 1066. Located roughly 90 minutes from London, the castle complex is an impressive collection of buildings, moats and walls. The many tunnels beneath the castle were converted to air raid shelters and an underground hospital during World War II. On your tour, you can visit towers, pass through dungeons and walk staircases so narrow, you'll wonder how medieval women with their big skirts managed. The castle has starred in many films from Doctor Who to The Other Boleyn Girl.
montpelier / Flickr
Arundel Castle, on the River Arun in West Sussex, has a history that dates back nearly 1,000 years. Built by the Earl of Arundel in 1068, ownership frequently passed down through the female line; it has been home to the dukes of Norfolk for 800 years. The castle was built on a man-made hill and surrounded by a moat. In the late 19th century, the picturesque castle was converted to a country home, being one of the first to have electricity, service lifts and central heating. Take time to wander through the carefully tended gardens that have been open to the public since 1854.
5. Highclere Castle
[SEE MAP]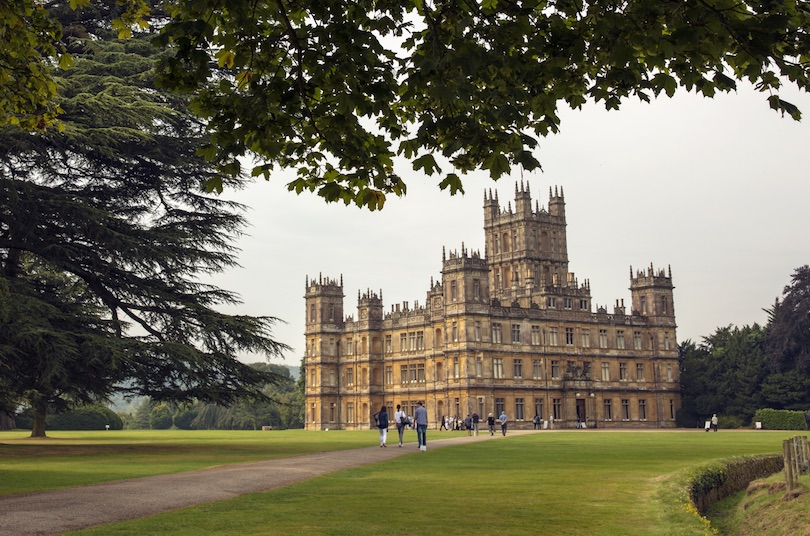 If you love Downton Abbey, you'll love Highclere Castle as the series was filmed here. The site is ancient, being recorded in the Domesday Book, though the castle there now is not that old. Today Highclere is a Jacobean-style country home for the Earls of Carnarvon since the 17th century. You'll need to plan ahead for a visit, as Highclere Castle is only open at select times. You'll see magnificent gardens and woodlands, state rooms and an exhibition of Egyptian antiquities since an earlier earl was with Howard Crater when he discovered the tomb of King Tut.
Just an hour from London is Hever Castle, the childhood home of Anne Boleyn and second wife of Henry VIII; the king later gave it to his fourth wife, Anne of Cleves. This 13th century castle is lavishly decorated with antique furniture and tapestries, and one of the best collections of Tudor portraits in England as well as two prayer books belonging to Anne Boleyn and a private lock her husband used when he stayed there. The castle, with its moat, reportedly is haunted, perhaps by victims who were tortured here. Outside the medieval castle, you'll find mazes and gardens, ranging from herb to Italian-style.
William the Conqueror began building a castle on the River Avon in 1068, two years after he invaded England. It was turned into an imposing stone fortress in the 12th century. Over the next few centuries, this medieval castle would be strengthened many times, with ownership depending on inheritance and who was in the king's favor. Its towers and ramparts teemed with intrigue and famous prisoners until the castle was turned into a country home in the 17th century. Today Warwick Castle is a theme park geared to medieval activities, such as gory dungeons and sword fights, so you can learn about this excising period in English history.
Sugarmonster / Flickr
Leeds Castle is billed as the loveliest castle in the world. After seeing the 900-year-old castle with its lush greenery and challenging maze, it's hard to argue with that nickname. Once a Norman stronghold and then owned by six medieval queens, Henry VIII and his first wife, Catherine of Aragon, stayed here. The former royal residence is now a country home but with a twist: Most country homes don't have towers and ramparts that are daunting as they reach to the sky. The rooms are lavishing furnished with antiques and other treasures, including a collection of antique dog collars.
In a quiet town filled with English history, Windsor Castle dominates the landscape. Built by William the Conqueror after he invaded England in 1066, the castle today is both a museum and a royal residence, currently used by Queen Elizabeth II as her official residence. It is the largest working castle in the world located very close to London. Top things to see are the State Rooms, with one of the rarest art collections in the world; the Gothic St. George's Chapel, and Queen Mary's Dolls House. The Changing of the Guards' ceremony is another British tradition.