The island nation of Iceland – situated in the cold northern seas of Europe near Greenland – may be small but it's certainly packed with history, culture and a whole lot of nature.
This Nordic nation is often defined exactly by its stunning scenery, which includes dramatic mountains, huge glaciers (featuring the biggest in Europe), hot springs that boast healing properties, excitable geysers, and rugged, jagged fjord coastlines that feel like something right out of the pages of an ancient saga. It's definitely a great country for anybody interested in skiing, hiking, or generally anyone who can appreciate nature: a paradise for all things rocky and snowy!
This country also offers up a slice of culture and history, of course; in fact, the history of Iceland begins exactly with Vikings, these being the first settlers of the island (along with their slaves from the British Isles and Norway) in the early 9th Century AD.
In this post, we'll cover:
Map of the Places to Stay in Iceland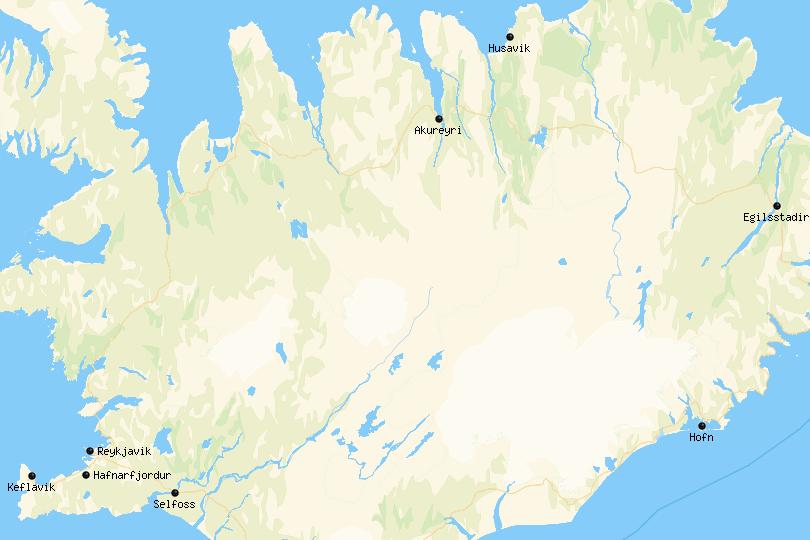 © OpenStreetMap © MapTiler © Touropia
Iceland's accommodation reflects its culture and cool credentials, with lots of boutique hotels and luxury, lodge-style getaways, plus some friendly hostels and guesthouses thrown in for good measure. So there is something to suit every travellers in this cold but warm-hearted land.
With its long and intriguing history, great music scene and natural splendor, Iceland retains a unique culture and landscape that will wow any visitor.
Reykjavik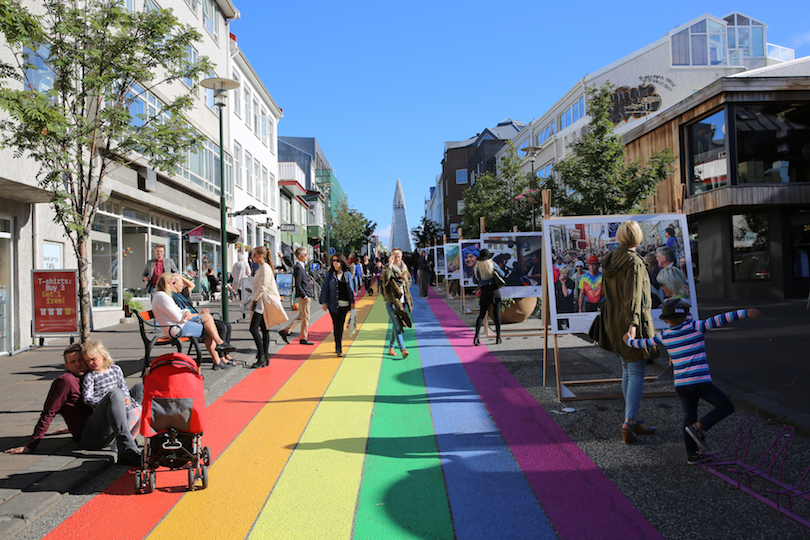 © Bernhard Richter / Dreamstime
Reykjavik is Iceland's coastal capital and home to many of the island nation's cultural sights. Museums – including the National and Saga – look particularly at Iceland's Viking history, whilst the concrete mega-cathedral of Hallgrimskirka rises up as a beacon of architecture. Nearby, close to the village of Grindavik, is the world famous Blue Lagoon – a huge, natural geothermal hot spring, which is not only relaxing but (supposedly) good for skin conditions, too!
Staying in Iceland's capital city is an obvious choice and the best place to stay if you want a good base from which to explore, or have only a few nights in the country. A bus terminal and good road connections mean getting around the island is easy; there's also nearby Midborg Airport. Hotels are expensive, with a fair few hostel-hotel hybrids popping up recently – many of them very stylish.
Where to Stay in Reykjavik
midrange
CenterHotel Midgardur – A cool but unassuming hotel with unfussy, minimalist style rooms, this place is not too far from many sights that Reykjavik offers. Packed with cool yet functional design details, CenterHotel Midgardu boasts a sleek traditional restaurant where guests can try out Icelandic inspired dishes, a bar that's perfect for a couple of evening drinks, and even mountain, sea or city views from some rooms.
Fosshotel Reykjavík – This large, 16-floor hotel is located just 200 meters from Laugavegur shopping street, meaning that it's set in a great location for discovering the Icelandic capital. Fosshotel Reykjavik boasts spacious, stylish rooms. There's a definitive sense of rustic and traditional meets modern, cool style throughout. This 4-star option boasts its own funky onsite restaurant for convenient fine dining, as well as a fitness center so you can keep up with your workouts. There is also a beer garden onsite.
budget
22 Hill Hotel – With its cool, white-tiled bathrooms and sleek rooms featuring upscale furniture and minimalist design, 22 Hill Hotel also features an onsite restaurant where guests can tuck into a range of Icelandic cuisine. The hotel offers a bus service which can take you to top sights in the region, including the world-renowned Blue Lagoon and the string of attractions on the Golden Circle. Set in a central location but also near to the sea, this hotel is well positioned for exploring what Reykjavik has to offer.
Fosshotel Baron – Fosshotel Baron may be a 3-star hotel, but the rooms here are actually very stylish and design-led. Boutique in style, they feature traditional features like wood paneling alongside color pops and cool slices of design detail. Set in a quiet yet central location, walking to find a bite to eat or something to drink from this hotel couldn't be easier, thanks to the choice in the immediate area. Back at the hotel, guests can look forward to a hearty breakfast buffet each morning, perfect for fuelling a day of city exploring.
Akureyri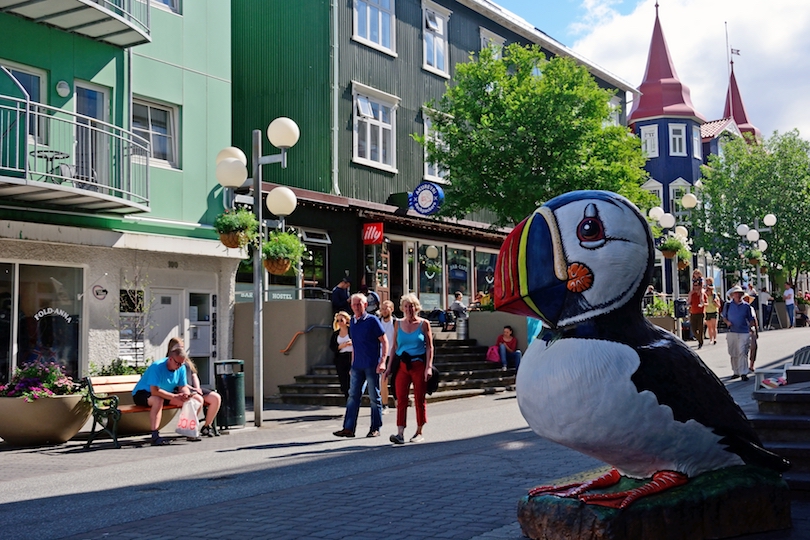 The second-largest of Iceland's cities – located at the base of Eyjafjörður Fjord – Akureyi is known for being more of a center for folk culture than the capital city itself. Several festivals spring up around the town during summer, not only music festivals but also a medieval festival at nearby Gastir, a centuries-old trading place.
But it's not all about historic culture – Akureyi is home to the most northern 18 hole golf course in the world, which is great for keen golfers! There's also the Akueryi Botanical Garden, the huge Akureyakirka with its equally huge 3200-pipe organ, and opportunities for skiing at the mountain of Hlíðarfjall.
Accommodation is surprisingly numerous but comes mostly in the form of mid-range and high-end hotels situated in the center of town, with a few options further out of the city.
Where to Stay in Akureyri
midrange
Hotel Kea by Keahotels – This hotel is set in a good location for seeing what Akureyri has to offer. The Akureyri Church is just a few minutes' walk away, and so is the Akureyri Botanical Garden. In fact, this hotel is situated on Akureyri's pedestrian street, meaning there are plenty of places to eat and drink at just on the doorstep. However, you can also eat traditional Icelandic cuisine at Hotel Kea. Rooms here are spacious, simple and clean, with wooden floors, desks, and a bright, airy aspect.
budget
Hotel Akureyri – A warm and homely accommodation option, Hotel Akureyri features cozy rooms with decor combining dark wood furniture and white linen for an overall feeling of stylish simplicity. The rooms come with 40-inch flat screen TVs. There's a healthy continental breakfast on offer, which includes freshly homemade bread, skyr yogurt and muesli. Location-wise, guests will find quite a few sights within walking distance of this hotel, including the Akureyri Church, which is just a few minutes away on foot.
Selfoss
Located on the Icelandic Ring Road which runs through the town, Selfoss is easily accessible from anywhere by bus or car; in fact, just an hour's drive away is the Gullfoss Waterfall, an impressive sight and one of the most popular attractions of iceland. Selfoss also became the home of chess grandmaster Bobby Fischer from 2005 until his death in 2008; his grave and a museum dedicated to him are also in town.
Staying in Selfoss means a quieter trip to Iceland. It's less busy than neighboring Reykjavik and great for those looking for a calm stay. There are hotels concentrated in town – mostly budget to mid-range – but there are a number of guesthouses spread out in the surrounding area, particularly in the town of Hveragerði, just close by.
Where to Stay in Selfoss
midrange
Hotel Selfoss & Spa – The rooms at Hotel Selfoss & Spa may be a little simple, but they're unfussy and clean and make for a comfortable stay. Guests can enjoy dining in the onsite restaurant, complete with floor to ceiling windows for riverside views. This 4-star hotel is within walking distance of attractions like Selfosskirkja church, as well as Sundhöll Selfoss – a public indoor swimming pool. It's set on Route 1, Iceland's ring road, making it a good option for those embarking on a road trip.
budget
Bella Apartments & Rooms – Featuring ultra-trendy accommodation – completely monochrome and very cutting edge – this is a good place to stay for groups of people or families looking for a bit of independence in Iceland. Located just off Route 1, which circumnavigates the whole of the island, Bella Apartments & Rooms is a good option for those traveling around Iceland on a road trip. There are plenty of drinking and dining options nearby too, with a slice of culture in the form of the Bobby Fischer Center within easy walking distance.
Keflavik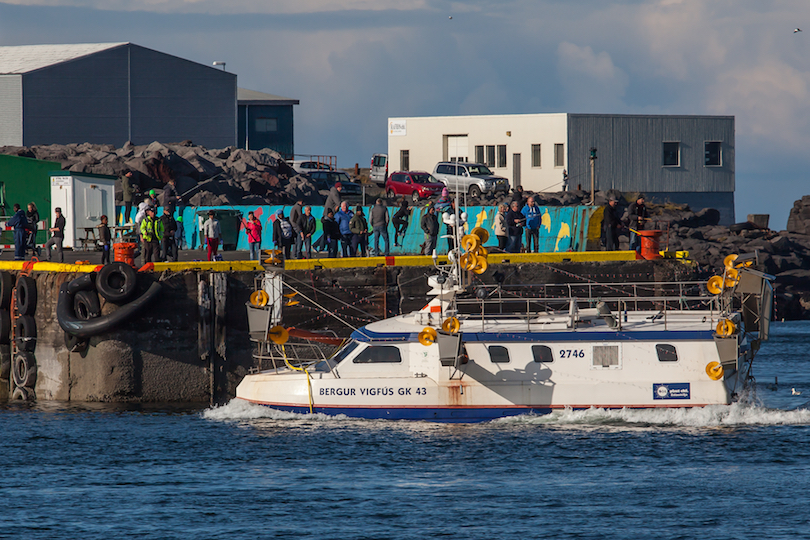 Keflavik pulls no punches when it comes to showcasing Iceland's Viking past, with the aptly named Viking World being one of the town's main attractions; the piece de resistance in this museum is the replica of a 9th Century Viking ship, which visitors can climb aboard. Quirkier attractions include the Icelandic Museum of Rock 'n' Roll – charting music history – and Skessuhellir – a cave with the large statue of a troll inside.
This town, around 50km south of Reykjavik, is home to the country's largest airport, Reykjavik-Keflavik International Airport, which makes Keflavik a good choice to stay if you want to be close to the place where you'll be catching your flight. The town itself is quite small, with hotel options from mid- to high-end spread throughout, mostly in the municipality of Reykjanesbær.
Where to Stay in Keflavik
midrange
Hotel Berg – With a cozy, stylish lounge, the rooms at this family-run hotel may be simple but they're still design-led and trendy feeling. In fact, each room is individually designed. Hotel Berg also features a beautiful onsite swimming pool. This hotel is also very conveniently located, just a five-minute drive from the airport. As an additional friendly gesture, breakfast can be served from 3 am for early flights – or hikes. In addition, the famous Blue Lagoon is only a 20-minute drive from Hotel Burg.
budget
Hotel Jazz – With complimentary parking and breakfast, Hotel Jazz is a good option for anybody on a budget looking to travel to Iceland. It's also in a convenient location, just five kilometers away from Keflavik International Airport. Other amenities in the area include shops, restaurants and the seafront itself, all within easy walking distance of this 3-star offering. The rooms here are simple, decorated with a stylish yet warm feeling, and have their own ensuite bathrooms.
Egilsstaðir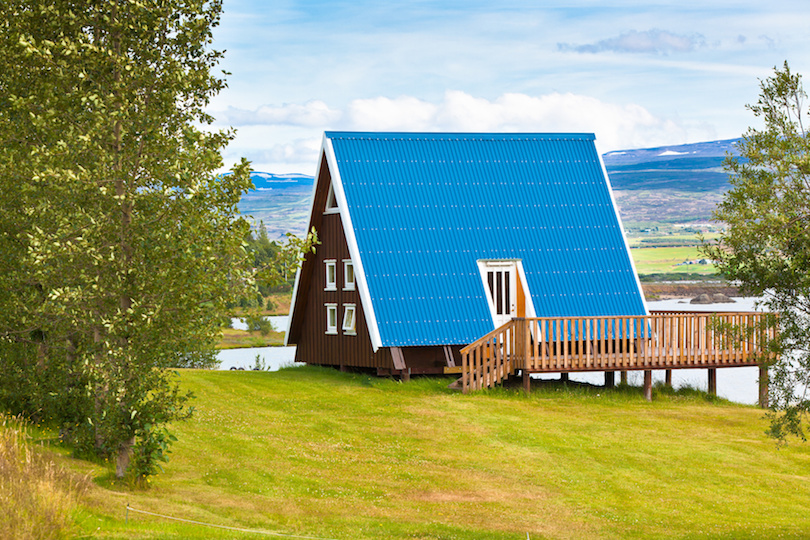 Established only in 1947, the town of Egilsstaðir is small and the perfect place to come for a quiet Icelandic getaway. Most of all, this tiny town is famous for the many natural sights dotted in the surrounding region – the East. There's the picturesque medieval manor estate of Skriðuklaustur; the opportunity to tour the dramatic highland farms of the area; hiking options, with many marked trails dotted all over; and Hengifoss, Iceland's third-highest waterfall at 128 meters tall. This is one of the most popular hiking routes of East Iceland.
There are several options in town for accommodation, mostly in the form of budget and mid-range hotels. It's also quite convenient to get in and out of, being located near to the Lagarfljót bridge, where the main roads of the area converge and meet the Ring Road.
Where to Stay in Egilsstaðir
budget
Icelandair Hotel Herad – This recently renovated hotel features a sense of cool design in its public spaces. On a backdrop of neutral beiges, taupes and greys, color pops of pink, purple and fuschia make the place look funky and dynamic. The rooms are simple, bright and laid back – yet stylish, in classic Icelandic style, of course. In terms of location, Icelandair Hotel Herad is just two kilometers from Egilsstaðir Airport for extra conveniencem.
Hótel Valaskjálf – For those looking for a true slice of peace and quiet in a country that is already known for its tranquil and dramatic countryside, look no further than this hotel. Nestled on a tree-lined street, with views that take in green hills in the distance, it's a beautiful place to stay. It also features a casual restaurant and a breakfast buffet. Those interested in soaking up some culture will find the East Iceland Heritage Museum, just a hop, skip and a jump from this hotel, very interesting.
Hofn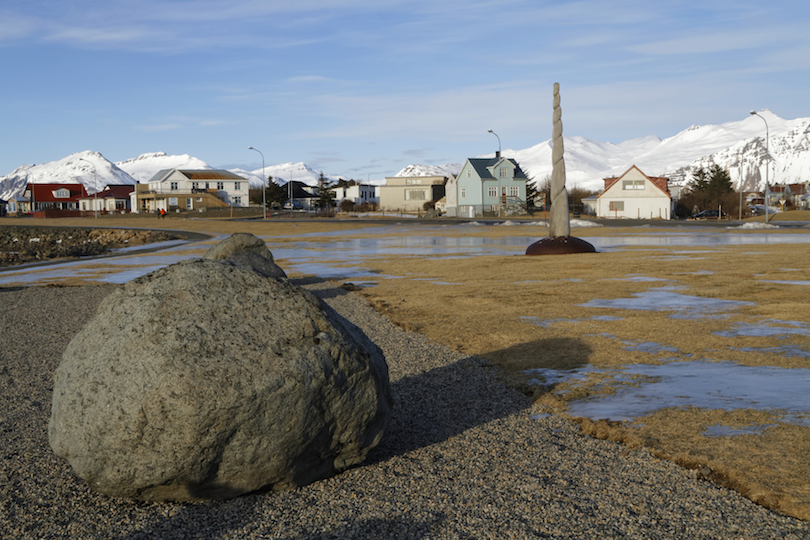 The small fishing town of Hofn is a picturesque place to stay in Iceland. It is located on the tip of a promontory on the island nation's southeastern coast, near the mouth of the Hornafjörður fjord. With its status as a small fishing town, Hofn has a lot of history to offer, including the Gamlabúð – or 'Old Shop' – which was formerly a trade center, then a warehouse, but now offers visitors the chance to learn about the town's history. Views of Vatnajökull, the largest glacier in Europe, are especially scenic from Hofn; it can even be visited in a tour during the summer season.
The town is very well connected, being situated on the Ring Road, meaning this postcard-perfect town can be easily reached. There are a few options in town for accommodation – mostly mid-range in price – and all of them are guesthouses or hostels.
Where to Stay in Hofn
Hotel Höfn – A cool, design-led offering, this 3-star hotel features a mix of rustic features and furnishings. It's fitted with patterned rugs and chunky wooden tables, as well as sleek, modern features – like stylish lamps, houseplants, and other trendy details. There's even an onsite restaurant that serves up a range of cuisine, including lobster. Whilst the staff at Hotel Höfn can help guests organize tours and hiking trips, this hotel is set within easy walking distance of Höfn Harbor. Plus, there is complimentary onsite parking – handy for road trippers.
Milk Factory – The name of this guesthouse is deceptively simple: it is indeed set in an old dairy factory. In classic Icelandic style, it has been lovingly renovated into a very trendy accommodation option. The rooms are simple but stylish, the bathrooms contemporary and cool, the communal spaces functional but breezy and clean. It's a perfect option for those on a budget looking for a stylish stay. Other budget-friendly features include a complimentary breakfast and free bike rental, making it easy to get to the center of town four kilometers away.
Hafnarfjordur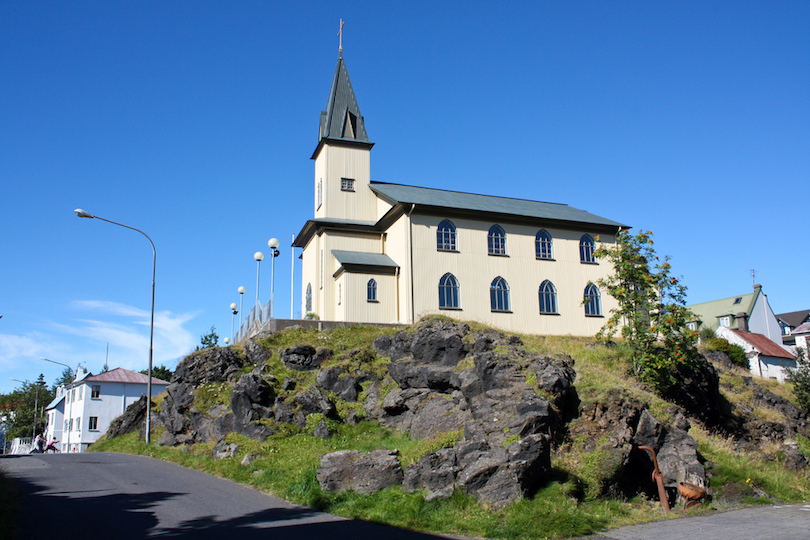 Shadowgate / Flickr
Situated on the southwest coast of Iceland, the port town of Hafnarfjörður is well known for its natural sights and activities. Heiðmörk is a particularly famous place, a vast area of bushy wilderness that has numerous trails running through it – a great opportunity to get out and into Iceland's natural world. To the south is the third-largest lake in southern Iceland – Kleifarvatn. The area around here also offers up some great hiking opportunities. To the north, lies the geothermal beach of Nautholsvik, where you can sunbathe in midnight sun!
Since this town is located immediately south of Reykjavik, it serves as a good option to base yourself if the capital feels out of your price range or you don't want to stay in the middle of all the action. It boasts several budget hotels and guesthouses.
Where to Stay in Hafnarfjordur
Hotel Viking – For a quirky stay, the fittingly Viking themed Hotel Viking is a good option. Not only does it feature suitably rustic rooms with plenty of Nordic-style artwork for guests to enjoy it's also in a great location, with the Göngustígur trail practically on the doorstep. With live entertainment, as well as dining options that serve up traditional Viking fare, this unique hotel is great for anybody looking to soak up some of Iceland's rich history and culture in a truly unique way.
Nordurey Hotel Reykjavik Road – There's a lot of style going on at this 3-star offering; the rooms are a classy concoction of monochrome color scheme, clean straight lines and minimalist aesthetic for a trendy stay. It's well situated for exploring the local area, with Reykjavik just a 15-minute drive away. For even more convenience, the staff at the front desk will gladly help guests get on a tour to see what Iceland can offer them. That said, a local bus stops in front of this hotel too, making it a good option for independent travelers.
Husavik
© Bernhard Richter / Dreamstime
This little town is one of Iceland's most charming – it's situated on the north coast of the island nation and is set around Skjálfandi bay. It's a picturesque town full of rows of typically Scandinavian houses, meaning it's a nice place to simply wander around. One of its most famous attractions is a red-and-green wooden church built in 1907 – Húsavíkurkirkja; however, it's also very famous for humpback whale watching in the bay aboard fishing boats.
There's even a whale museum, too; one of several museums – including one on Exploration and another delving into the history of Husavik itself. The hot springs in town are well known for their (alleged) healing properties. Staying in Husavik means basing yourself in one of only several, mainly mid-range hotels – though some are quite high-end in terms of price, too.
Where to Stay in Husavik
Fosshotel Húsavík – This contemporary hotel features rooms that are minimalist in style, or with touches of marine-themed decor which reflects the seaside town vibe of the surrounding area. It's a good option for those on a budget and/or a road trip, since both breakfast and parking are complimentary. With both the harbor and Húsavík Whale Museum within walking distance, Fosshotel Húsavík is well placed for exploring what this small town has to offer. Guests can jump on a whale watching tour from Húsavík harbor, too.
Húsavík Cape Hotel – A simple and unfussy hotel with clean and modern rooms, Húsavík Cape Hotel is a 3-star offering that is set in a renovated 1950s hotel – great for anybody looking for a simple stay in a part of recent Icelandic history. Rooms feature views of either the town or the bay, plus there's a healthy buffet breakfast served up each morning. The best thing about this hotel is being able to get out into nature; there are hiking trails just steps away from the doorstep.