Often described as a hidden gem, Idaho's capital Boise is home to pretty parks, interesting museums and impressive historic attractions. Despite being the state's largest city, it has a wonderful small town feel with family-owned shops and restaurants dotting its downtown.
Nestled amidst the foothills of the Rockies, it lies along both banks of the Boise River. Connecting many of its parks and green spaces is the gorgeous Greenbelt which offers excellent outdoor activities. Splendid hiking, skiing and mountain biking in the nearby mountains and forests are also fun the things to do in Boise.
While spellbinding scenery and nature is never far away, the city also has exciting arts, dining and nightlife scenes to delve into. Add in its lively markets, animal exhibits and sporting spectacles and Boise really does have something for everyone in the family to enjoy.
In this post, we'll cover:
17. Capital City Public Market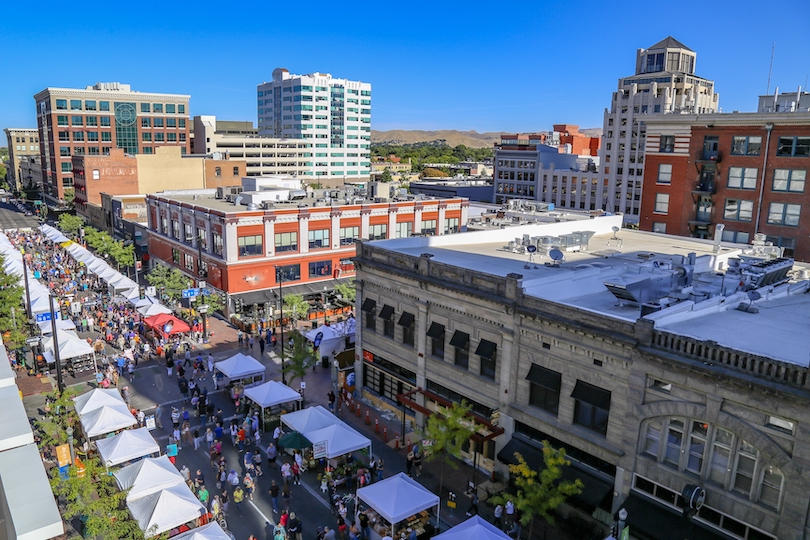 Packed with stands and stalls, the colorful Capital City Public Market lies right in the historic heart of town. Held every Saturday from April to December, its innumerable vendors sell a wide range of fresh fruit and veg, baked goods and artisanal products.
What started out as a couple of stalls in the early nineties has since morphed into a massive open-air market. Covering the sidewalks and streets of four city blocks are now over 150 unique vendors to peruse. While farmers come to sell their produce, local artists and specialty food sellers also entice people to part with their money.
Thanks to its lively yet laid back vibe, the market is fun to explore with street musicians only adding to the ambience. Coffee stands and food stalls can also be found scattered about.
16. Idaho Anne Frank Human Rights Memorial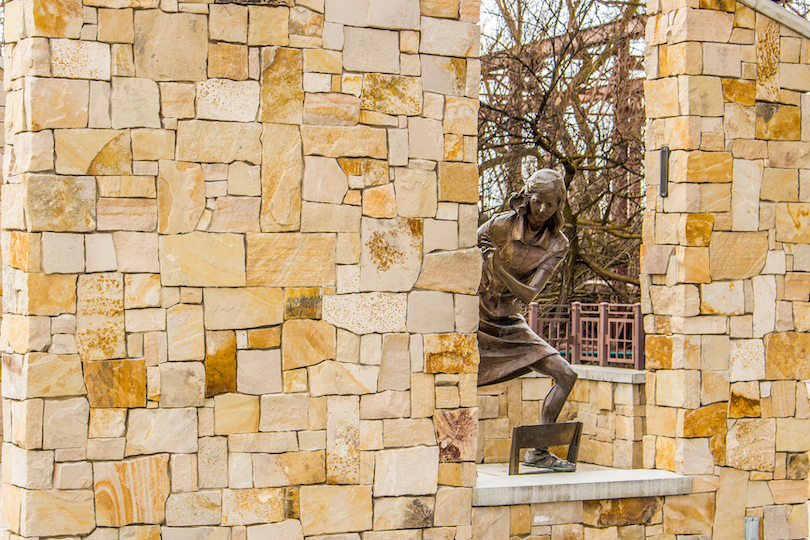 Lying beside the Boise River Greenbelt you can find the peaceful Idaho Anne Frank Human Rights Memorial. A moving tribute to her faith in humanity, it features more than sixty quotes from famous leaders and human rights figures from around the world.
The centerpiece of the memorial is a superb statue of Anne Frank looking out of her family's hiding place. Reflective pools and sparkling waterfalls surround it as do native flora, stones and seats that blend harmoniously with the landscape.
While sitting and reflecting, visitors can read touching passages and tributes by renowned activists, poets and politicians. These include Albert Einstein, Eleanor Roosevelt and Martin Luther King Jr. amongst others. A calm and quiet spot, it is the only memorial dedicated to Anne Frank in the States.
15. Albertsons Stadium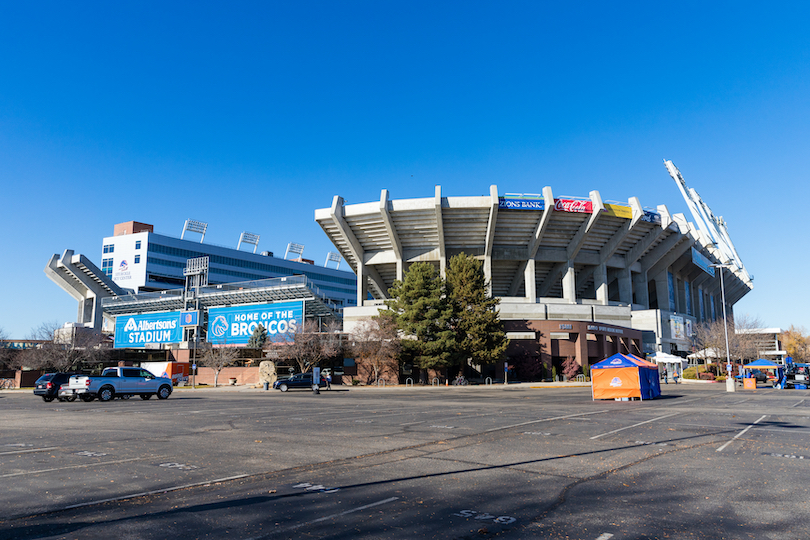 Located just south of the river on the Boise State University campus is the atmospheric Albertsons Stadium. Particularly known for its brilliant blue playing surface, it hosts the thrilling home matches of the Boise State Broncos.
Built in 1970, the enormous outdoor athletic arena offers fantastic views from all of its seats and suites. From its humongous stands, fervent football fans have watched some of Idaho's most iconic sporting triumphs take place. Thanks to the sustained success of the university team, the atmosphere usually reaches fever pitch on game days.
Besides basking in the electrifying ambience and taking part in a tailgate party, you can also explore its hallowed Hall of Fame. The stadium also hosts basketball, gymnastics and athletics competitions with food stands and concession stalls being dotted about here and there.
14. Kathryn Albertson Park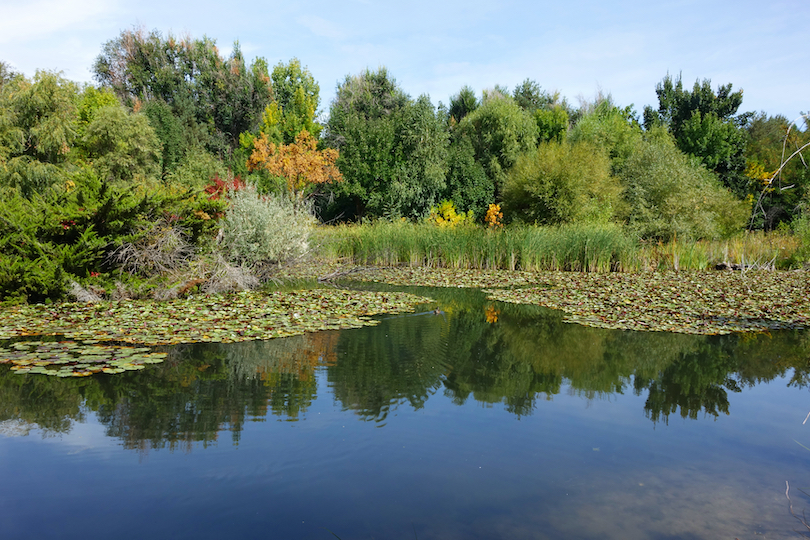 Home to stunning scenery, the ginormous Kathryn Albertson Park lies just a short drive southwest of the center. Named after the prominent Boise native who donated the land, it protects a wealth of wetlands and wildlife.
Despite its proximity to downtown, its scenic confines feel a world away from all Boise's hustle and bustle. As its tranquil ponds, woods and meadows contain a multitude of animals, birdwatchers and wildlife watchers flock to the park. Waterfowl, herons and owls can be spotted alongside rabbits and beavers. Solitary salamanders and turtles are sighted now and again.
Part of the Boise River Greenbelt, it has plenty of picturesque paths to wander along. Aside from enjoying its magnificent views and wildlife, visitors can also make use of its gazebos, benches and picnic areas.
13. Zoo Boise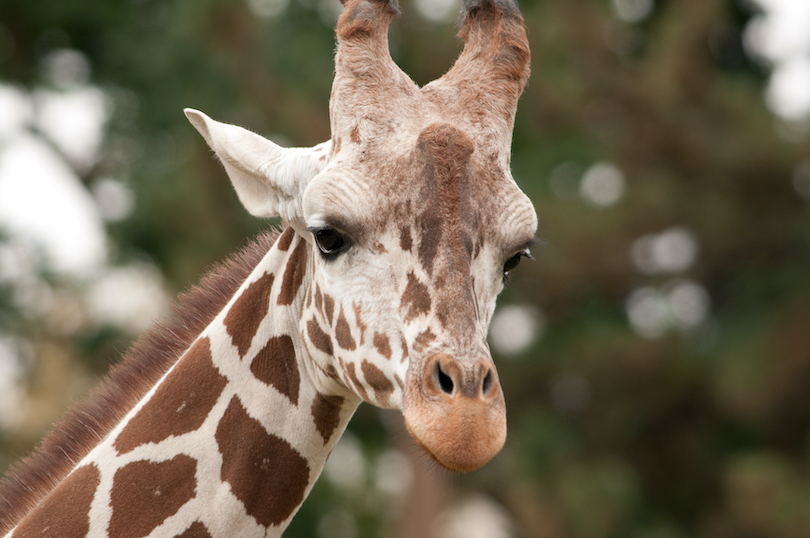 If you are interested in seeing even more incredible animals, then Zoo Boise is definitely the place to go. A firm favorite with families, it houses everything from red pandas and penguins to lions, snow leopards and giraffes.
Founded in 1916, its spacious enclosures and exhibits sprawl across a large part of Julia Davis Park. Tucked away in between downtown and the Boise River are more than 300 animals, birds and reptiles to see of some hundred or so species.
Exploring the zoo really is a treat as amazing creatures both big and small roam about wherever you go. In addition to a butterfly house and kids' petting zoo, you can take relaxing boat rides or arrange unforgettable encounters with sloths and giraffes.
12. Ridge to Rivers Rail System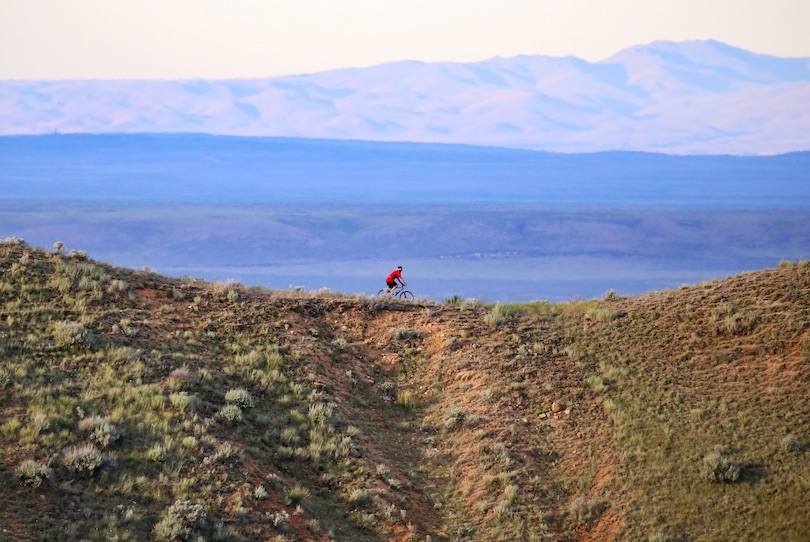 A wonderful way to see more of the city and its surroundings is to explore the Ridge to Rivers Rail System. Well-maintained and signposted, the extensive network of trails wind their way about the hills and rivers of the region.
In total, more than 190 miles of paths and roads now take you off into Idaho's idyllic and untouched wild spaces. Sure to delight nature lovers, the trails crisscross the beautiful Boise Foothills, through forests and down rugged ravines.
As such, it is well worth hiking, biking or horseback riding amidst all the spectacular scenery. Some divine views are also on offer with the Camel's Back, Table Rock and Schafer Butte counted among the system's most trodden trails.
11. Boise Train Depot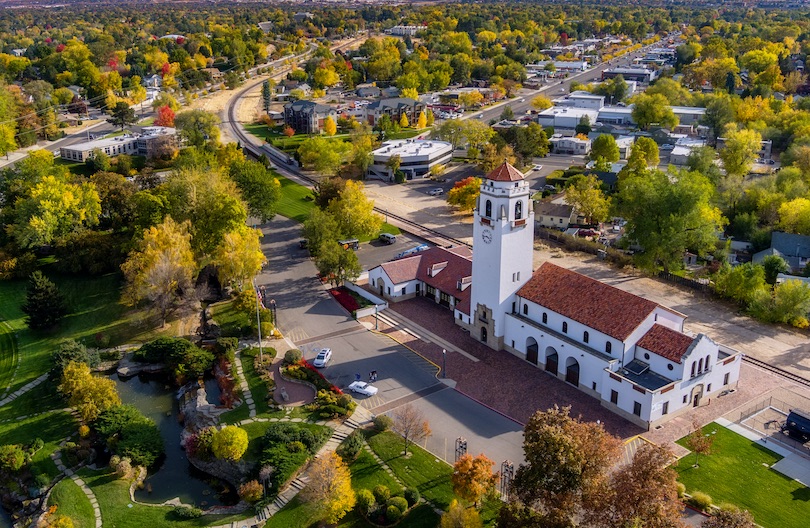 Another great spot to head to for sweeping vistas is somewhat surprisingly the Boise Train Depot. Perched on a hillside overlooking the city, the impressive historic landmark lies amidst lush grounds and gardens.
Built in 1925 by the Union Pacific Railroad, it exhibits sublime Spanish Colonial architecture. While its 96-foot belltower is its standout feature, the depot also has grand halls and lobbies to explore. On tours, you'll learn about its interesting history and see 'Big Mike' – a Mikado-type steam locomotive.
Besides drinking in astounding views of the city and capitol, guests can also stroll about the award-winning Platt Gardens. From here, you can snap some fine photos of the large, rolling hills looming over Boise in the foreground.
10. Camel's Back Park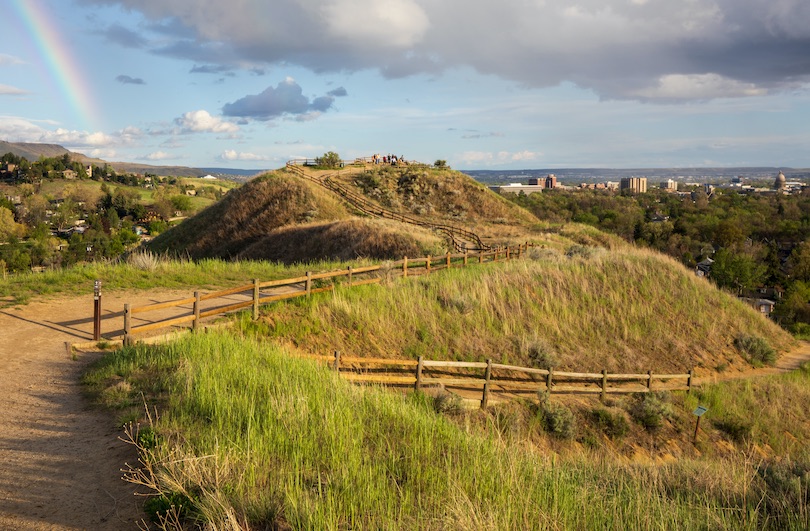 It is amidst those very foothills you can find the gorgeous green spaces of Camel's Back Park. Aside from playgrounds, picnic areas and playing fields, it again offers up some excellent panoramas over all of downtown.
So named due to its distinctive 'hump', the hilly park has plenty of amenities for locals and tourists to use. As well as tennis and volleyball courts, there are practice fields and an outdoor gym with trails weaving their way about the hills. Although quite steep, they are definitely worth the effort due to the delightful views at the top.
After having taken in its stunning scenery and nature, visitors can always easily venture further into the foothills. This is because both Hulls Gulch and the pristine reserve of the same name are located alongside the popular park.
9. Freak Alley Gallery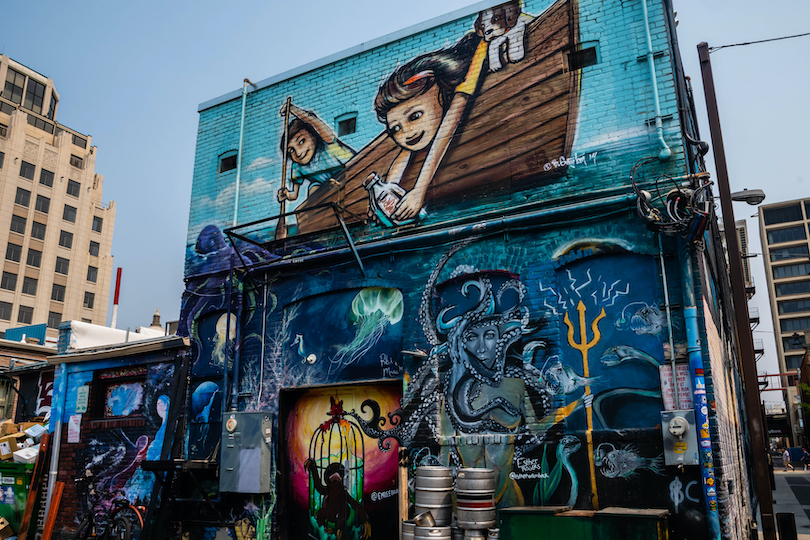 As its collection of colorful murals is unique and ever-changing, it never gets old visiting Freak Alley Gallery. Painted over and replaced every couple of years, the arresting art installations make for some fantastic photos and viewing.
What started out in 2002 as simple graffiti has since grown into a massive multi-artist mural gallery. While some are smallish in scale and depict surreal scenes or hyper-realistic figures, others stretch two storeys in height if not more. It is this eclectic mix of street art that makes the alley so worthwhile to visit.
Since its inception, more than 200 artists are reckoned to have contributed their creative artworks to the gallery. Maintained by an army of volunteers and art lovers, it has even won several awards over the years.
8. Bogus Basin Mountain Recreation Area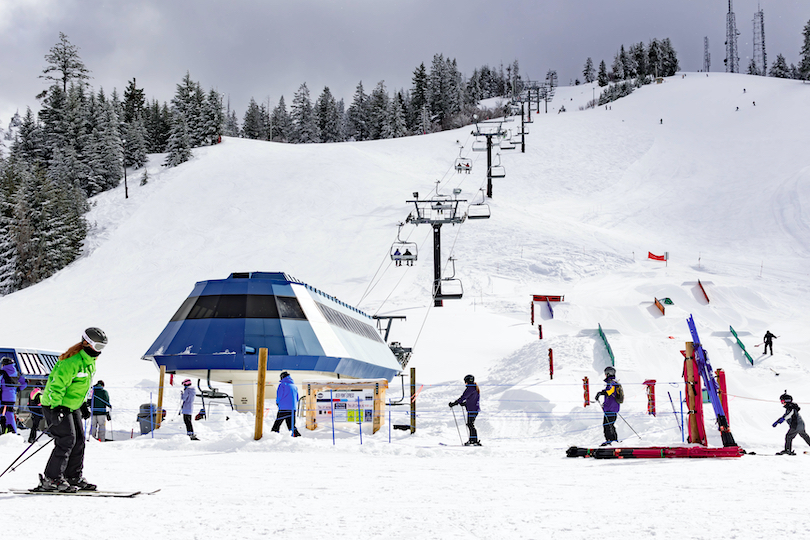 If it is instead powdery snow and exciting slopes you are after, then you can't beat the Bogus Basin Mountain Recreation Area. Nestled just north of town amidst the endless Boise National Forest, its ski resort boasts brilliant year-round outdoor activities.
After just forty minutes' drive, you can try out tricks in its terrain parks or shoot down the resort's a hundred or so trails. Its 1,790 feet vertical drop is serviced by numerous chairlifts with Shafer Butte being its loftiest peak. Guests can also snowboard or tube about while enjoying unbelievable views over the mountains.
In summer, the recreation area transforms with visitors instead hiking, biking and horseback riding around the verdant forest. A climbing wall, alpine coaster and disc golf course are also dotted about the mountainside.
7. Julia Davis Park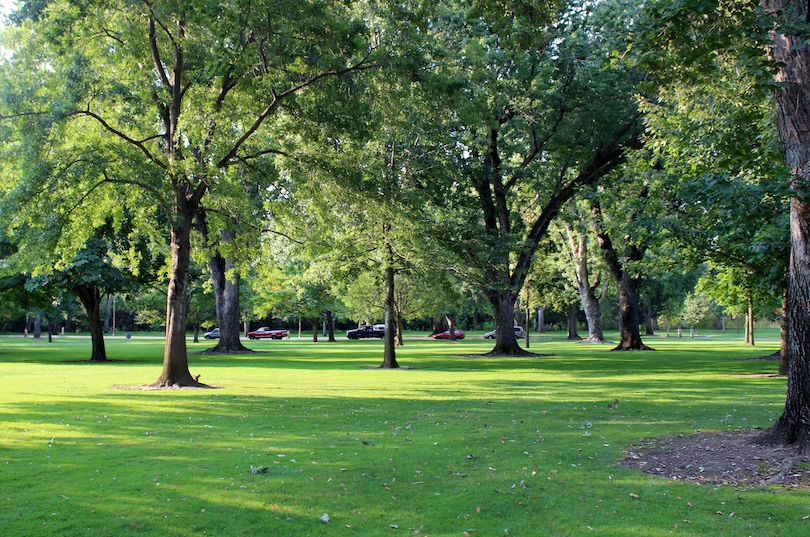 Thanks to its extensive list of attractions, amenities and outdoor activities, Julia Davis Park has long been a popular spot to spend some time. Also part of the Boise River Greenbelt, its playgrounds and playing fields, paths and ponds lie just a short stroll from downtown.
While it certainly has lovely green spaces to explore, the park also contains several important sites. These include not just the Idaho Black History Museum and Science Discovery Centre but the city's art museum and zoo too. The historic Gene Harris Bandshell, a rose garden and several statues can also be found within its sprawling confines.
On top of all its institutes and attractions, the park has tennis courts, picnic areas and paddle boats for locals and tourists to enjoy.
6. World Center For Birds of Prey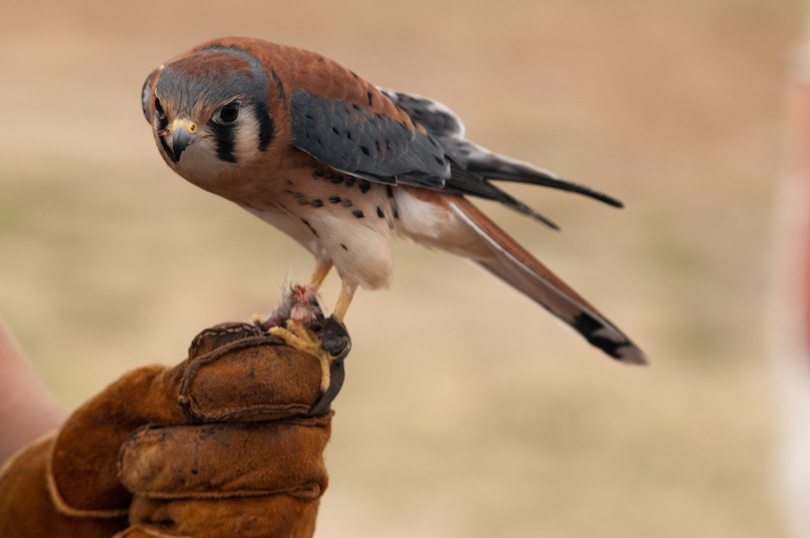 An interesting and inspiring place to visit in Boise, World Center For Birds of Prey rehabilitates sick, injured and orphaned birds. Set atop a hill just south of town, it houses everything from falcons and eagles to hawks, owls and vultures.
Dedicated to both educating people on majestic birds of prey and protecting their natural habitats, the conservation center was established in 1970. Over the decades, they have enjoyed considerable success breeding rare and endangered raptors. Their outstanding research has also encouraged other organizations to set up their own preservation programs.
At their state-of-the-art facility, guests can learn all there is to know about the remarkable birds. You can also watch amazing live demonstrations where condors and other species soar through the clear blue skies above the center.
5. Old Idaho Penitentiary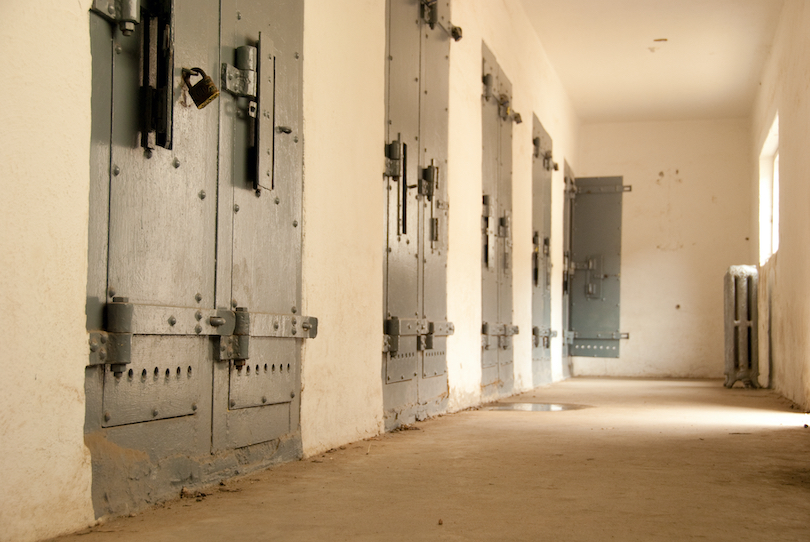 Another of Boise's most impressive historic sites is the atmospheric yet eerie Old Idaho Penitentiary on the southeastern outskirts of the center. Now a major tourist attraction, the prison has more than thirty creepy cell blocks and crumbling buildings for you to explore.
Opened in 1872, the 'Old Pen' held inmates for just over a hundred years before being turned into a museum. Very well-preserved, its cell houses, chapel, control room and wards now contain umpteen artifacts and exhibits. Informative plaques also detail the lives, crimes and executions of some of its famous former inmates.
Many who visit the penitentiary also take fascinating ghost tours or sit and experience what solitary confinement was like. Afterwards, they then usually unwind at the Idaho Botanical Garden which is located at the same site.
4. Downtown Boise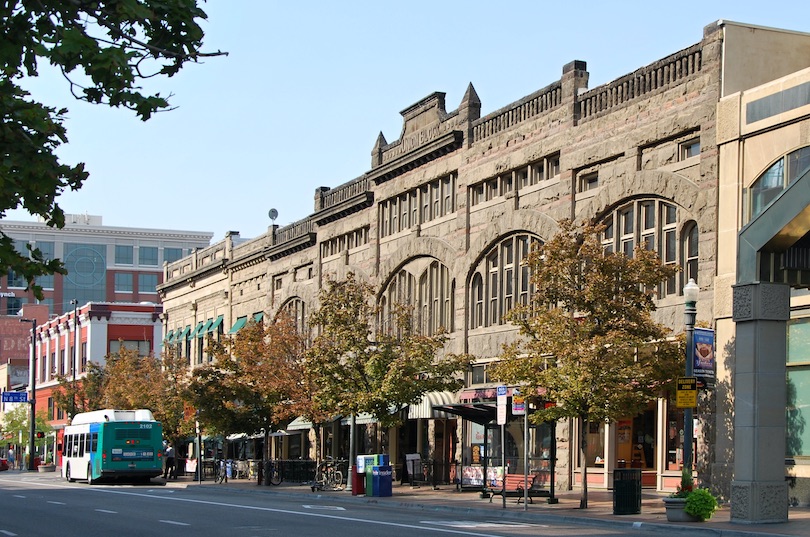 The largest city center in the state, Downtown Boise occupies a huge area, just north of the river. As well as a diverse dining and nightlife scene, it has countless attractions and entertainment venues to check out.
Lining its busy blocks are all kinds of excellent local shops and restaurants with plenty of bars and cafes also being scattered about. While downtown's streets hum with energy, its numerous parks and the Boise Green Riverbelt offer up some welcome respite from all the hubbub.
Among the center's main sights are the incredible Idaho State Capitol Building and fun Freak Alley Gallery. Not to be missed out too though are its many live music venues, sizzling steakhouses and trendy whiskey bars.
3. Idaho Botanical Garden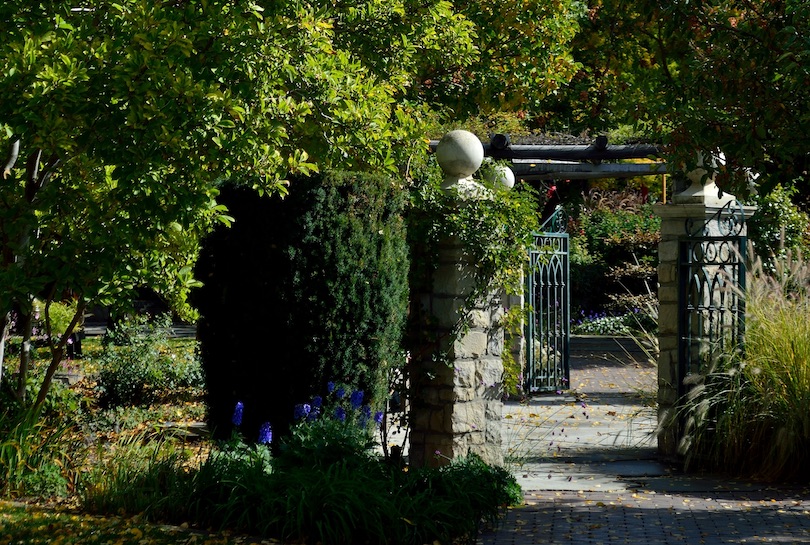 Right next to the Old State Penitentiary is yet another of the city's gorgeous nature spots: the Idaho Botanical Garden. Home to a colossal collection of fragrant flora, its pretty paths really are a delight to amble about.
Formerly the farm, yard and nursery of the penitentiary, it was transformed into a beautiful garden in 1984. Nowadays, immaculate lawns and landscaped grounds lie alongside colorful flower beds, shady avenues and untouched wild spaces. In total, there are over a dozen specialty sections to walk around including a rose, meditation and herb garden.
Aside from enjoying its mix of native and exotic flowers, plants and trees, there are also some water features and ponds to take in. The gardens also regularly host concerts, workshops and tours as well as weddings and special events.
2. Idaho State Capitol Building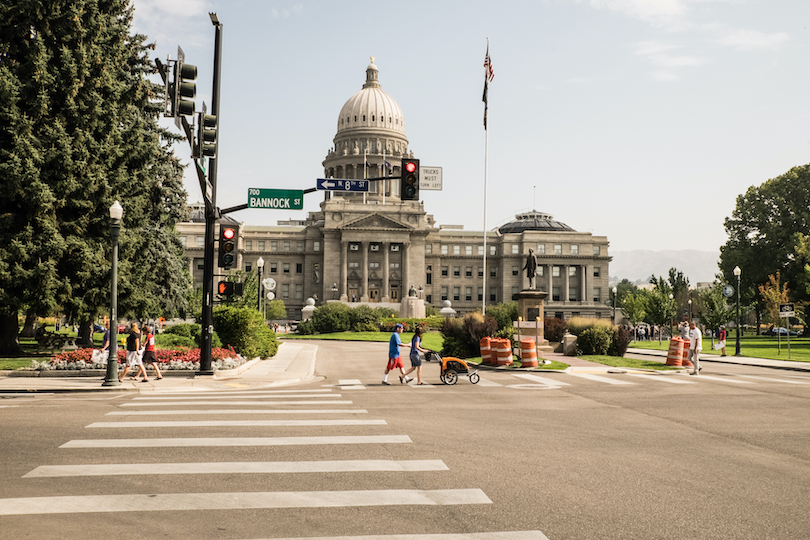 The city's standout symbol and sight, the enormous Idaho State Capitol dominates and defines the centre of town. Surrounded by lush grounds and gardens, it showcases exquisite Neoclassical architecture with tours taking you all around its grand interior.
Built between 1905 and 1912, the building is topped by a ginormous dome with hundreds of pillars lining its exterior. Mostly made out of marble, its delightful design was partly inspired by St. Peter's Basilica, St. Paul's and the US Capitol.
Besides basking in its beauty, visitors can explore the capitol's cavernous chambers, halls and lovely rotunda. Decorating them are artifacts, portraits and artworks while historic trees and statues lie outside. On tours, you'll learn about its interesting history and the various presidents who planted trees on the property.
1. Boise River Greenbelt
Stretching over 25 miles in length, the Boise River Greenbelt winds its way right through the centre of the city. A treat to walk, jog, run or cycle along, it connects dozens of riverside parks and nature spots together.
First conceived in the sixties, the greenbelt is now one of the most popular and picturesque parts of town. This is because its paved paths offer marvelous views of the river and take you through a diverse array of landscapes and neighborhoods. These include not just downtown and the college campus but Julia Davis Park and Ann Morrison Park too.
A firm favorite with locals and tourists alike, the Boise River Greenbelt has a plethora of pleasant, leafy places to explore.
Map of Things to Do in Boise, Idaho