Set right at the geographical center of the US, Kansas is delightfully known as the 'Sunflower State' due to its endless expanse of colorful, cheery flowers. While people often think it is a place best to avoid and escape due to the Wizard of Oz, the 'Heart of America' has lots more than just gorgeous countryside and peaceful bucolic scenes to enjoy.
Appropriately part of the Great Plains region, it is equidistant from the Pacific and Atlantic Oceans with Nebraska, Missouri, Oklahoma and Colorado each bordering one side of the state, from North to West respectively. Although most of Kansas is flat and full of fertile fields and farms, the eastern third is surprisingly hilly with dramatic rocky outcrops, rivers and forests also featuring.
Due to this, most of its main cities can be found in the east with Western Kansas having a very low population density and lots of open land. Here, however, you can find Dodge City; a historic cattle town home to several interesting museums and landmarks dedicated to its Old West heritage.
While Wichita – the 'Air Capital of the World' – is the largest city in the state, most visitors actually head to the more cosmopolitan Kansas City, which confusingly has an identically named counterpart just over the river in neighboring Missouri. As these two merge together, you can easily watch the Kansas City Chiefs play in the nearby metropolis and stop by a couple of museums before popping back to 'the Free State'.
Not far from KCK are Topeka and Lawrence; two of the state's other top draws. While the capital is home to an outstanding museum that highlights Kansas' Native American heritage and the role the state played in the fight against slavery, the latter boasts some of the best art, bar and music scenes in the Midwest.
In addition, both the amazing Monument Rocks and Tallgrass Prairie National Reserve attract lots of people as do the charming Oz Museum and impressive Kansas Cosmosphere and Space Center in Hutchinson.
Kansas Articles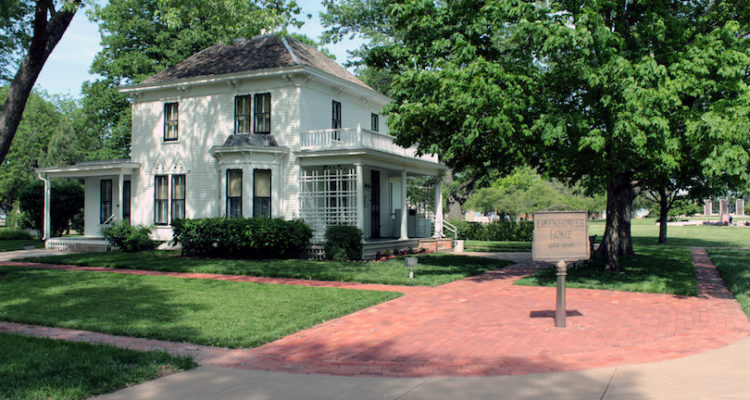 10 Best Places to Visit in Kansas
From a geographic point of view, Kansas is in the center of the United States. That's just one of the many reasons, however, that Kansas is known...
Map of Kansas