Often called the 'Oil Capital of the World', Oklahoma's Tulsa is a wonderful place to visit with lots of attractions. As well as a wealth of interesting Art Deco architecture and historic sights, it has plenty of pretty parks and two outstanding art museums to check out.
Thanks to the numerous large energy companies and big businesses that have their headquarters in town, it has loads of excellent restaurants and trendy bars to try out. Its diverse districts and vibrant downtown also have some great theatres, performing arts venues and sporting arenas to stop by.
To top it all off, the state's second-largest city also has a number of atmospheric old sites relating to the historic Route 66. With so many things to do in Tulsa, a trip to T-Town is simply a must when in the Sooner State.
In this post, we'll cover:
17. Tulsa Historical Society and Museum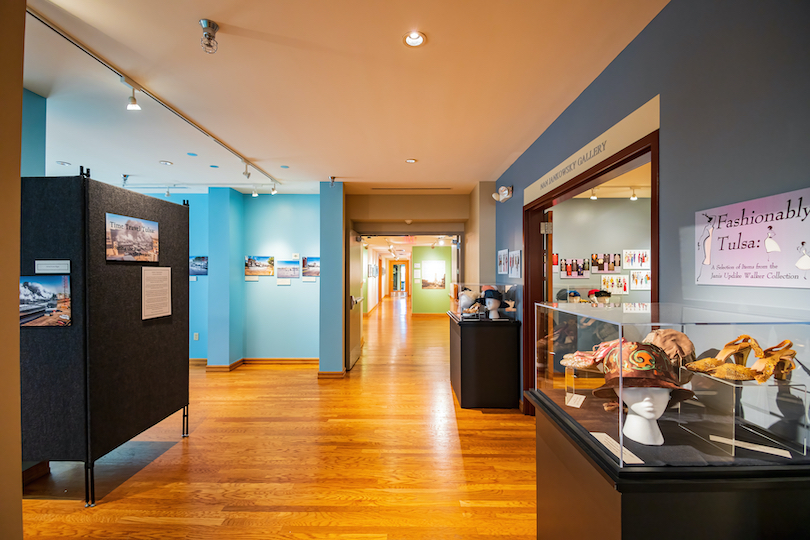 If you want to learn more about the city and state, then you'll definitely want to stop by the terrific Tulsa Historical Society and Museum. Set just to the south of Woodward Park, its galleries contain countless artifacts, images and exhibits that focus on various aspects of local history.
Established in 1963, its extensive collection now occupies the refined Italianate Revival-style Travis Mansion. While some sections look at the origins of the city and its impactful oil boom, other parts of the museum examine the events surrounding the terrible Tulsa Race Massacre.
Historical photos and short video clips also help present a picture of the southern city's past, present and future. After having seen all its old artworks, fashion items and personal artifacts, you can stroll around the gorgeous landscaped gardens that surround it.
16. Tulsa Air and Space Museum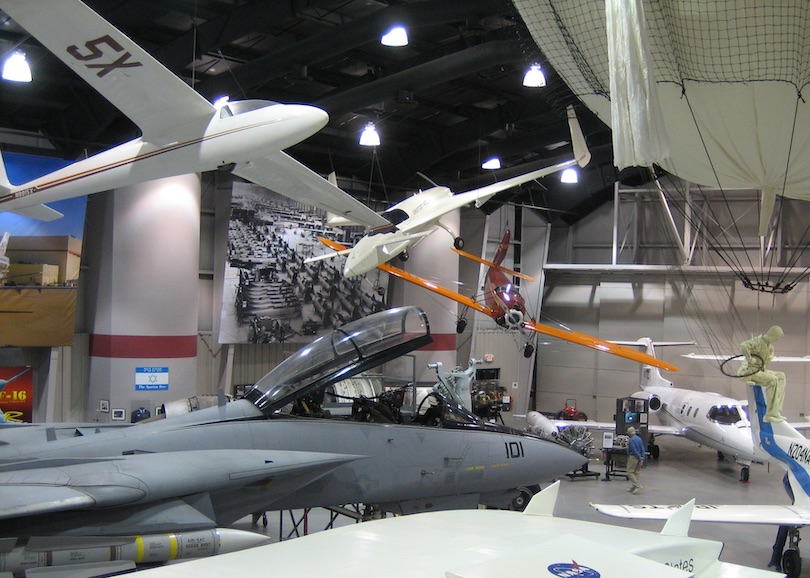 Tyler / Flickr
Located alongside the city's international airport you can find the interesting and educational Tulsa Air and Space Museum. Within its huge hangar are housed all kinds of vintage aircraft with artifacts and exhibits also featuring.
Dedicated to preserving Oklahoma's considerable aerospace history and heritage, it was first opened to the public in 1998. Interactive displays and hands-on activities now pack its enormous exhibition space alongside one of the only surviving Spartan C-2 aircraft and a formidable F-14 Tomcat.
These document the evolution of America's aviation industry from smoke-filled balloons and WWII jets to the Space Age and present-day planes. As well as learning about the city's heavy involvement in all of this, you can try out its fun flight simulators or watch a show in its fantastic planetarium.
15. Tulsa Performing Arts Center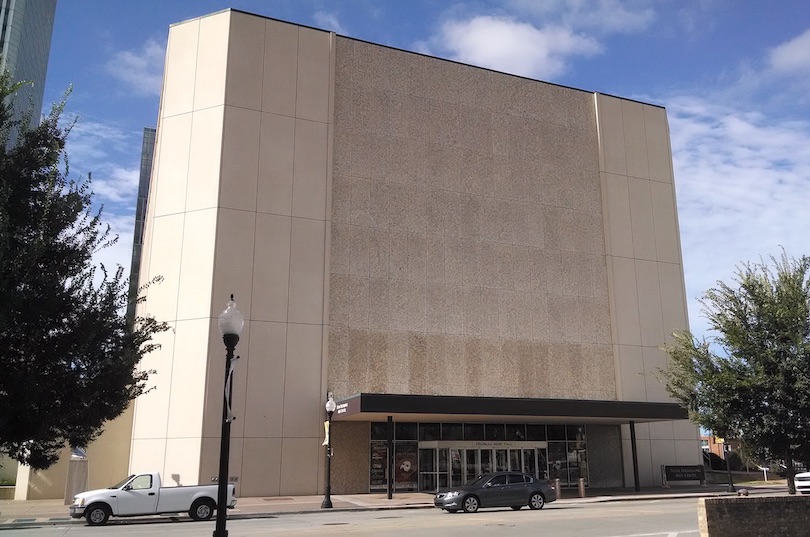 Jiri Lebl / Wikipedia
While gazing up at the heavens is an amazing experience, catching a ballet, musical or opera at the Tulsa Performing Arts Center is just as memorable. Made up of four separate theaters and an art gallery, the state-of-the-art venue occupies a prime spot right in the center of town.
For decades now, the PAC has been delighting locals and tourists alike with its packed schedule of top-class concerts, comedians and Broadway shows. Built back in 1977, its distinctive building now features four main performance venues with the lovely Chapman Music Hall being the largest of the lot by far.
Asides from enjoying an outstanding orchestra or opera, visitors can also peruse the innumerable art pieces that decorate its grand halls and lobbies. Lectures and local theater plays are also regularly held as are dance shows, dramas and expert-led workshops.
14. Route 66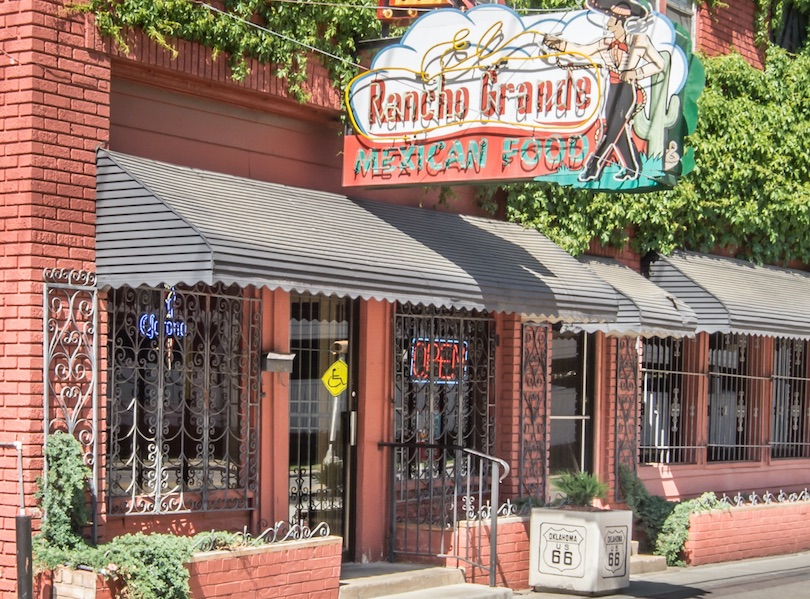 As Tulsa is home to plenty of historical sights related to Route 66, it is well worth driving along the part of the iconic highway that traverses the town. Lining it are not just attractive Art Deco edifices and atmospheric roadside inns but gigantic signs, statues and old service stations too.
Also known as the 'Main Street of America' or the 'Mother Road', the retired route used to cross the city east-to-west and over the Arkansas River. Dozens of landmarks dating to its heyday still dot the 26-mile stretch of road that cuts its way through Tulsa.
While some of its old hotels, theaters and gas stations have certainly seen better days, other sites are rather well-preserved with new markers and monuments having been set here and there. Highlights include classic old food joints full of memorabilia, East Gateway Arch and Cyrus Avery Centennial Plaza – the route's midway point.
13. The Golden Driller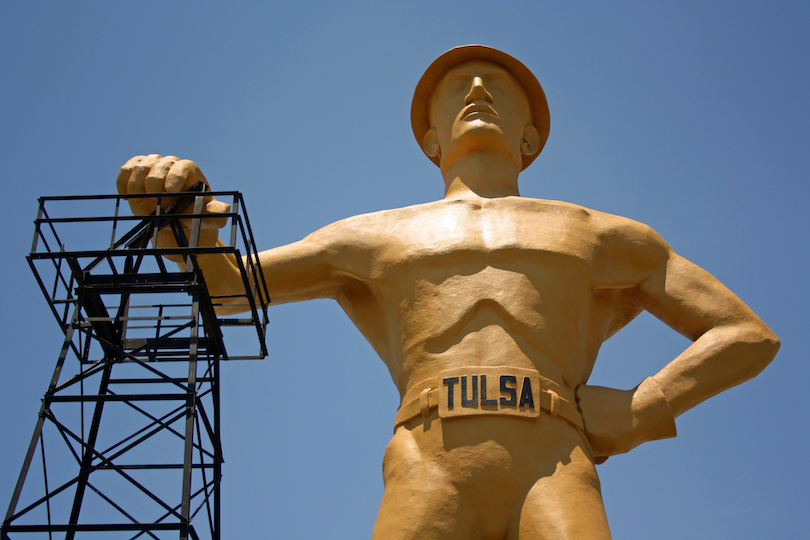 Just a short detour south of Route 66 is yet another of Tulsa's many must-see roadside attractions. Towering 75 feet tall in total, The Golden Driller dominates its surroundings with the striking statue being visible for miles around.
Originally erected in 1953, the iconic and enormous oil driller is now proudly displayed in front of the Tulsa Expo Center. Clad in gold, it depicts the ginormous figure resting with one hand on an oil derrick while 'Tulsa' is emblazoned on their belt.
Both a symbol and tribute to the 'Oil Capital of the World', it is remarkably one of the tallest statues in the States. After having snapped some photos, you can always attend an event at the expo or head off to see the rest of the city's sights.
12. Tulsa Botanic Garden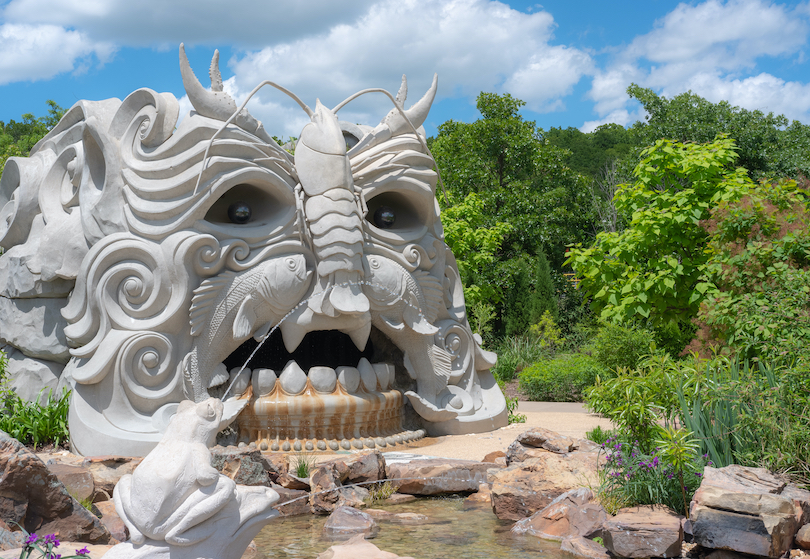 On the northwestern outskirts of town is one of its most scenic and serene spots: the beautiful Tulsa Botanic Garden. Home to loads of colorful plants, flowers, trees and shrubs, its pretty paths, pools and lakeside promenade really are a treat to amble around peacefully.
Since its opening in 2009, its grounds have grown and grown with themed gardens and untouched wild spaces now surrounding its wonderful waterways. Besides wandering around its massive lake, prairies and rosebeds, guests can also stop by its informative visitor center.
The highlight, however, is undoubtedly its fabulous floral terrace which features more than 120,000 spring bulbs each year and cascades its way down the hillside. While myriad dancing daffodils, hyacinths and tulips light up the garden in spring, autumn sees pumpkins and scarecrows displayed beneath the fall foliage.
11. Blue Dome District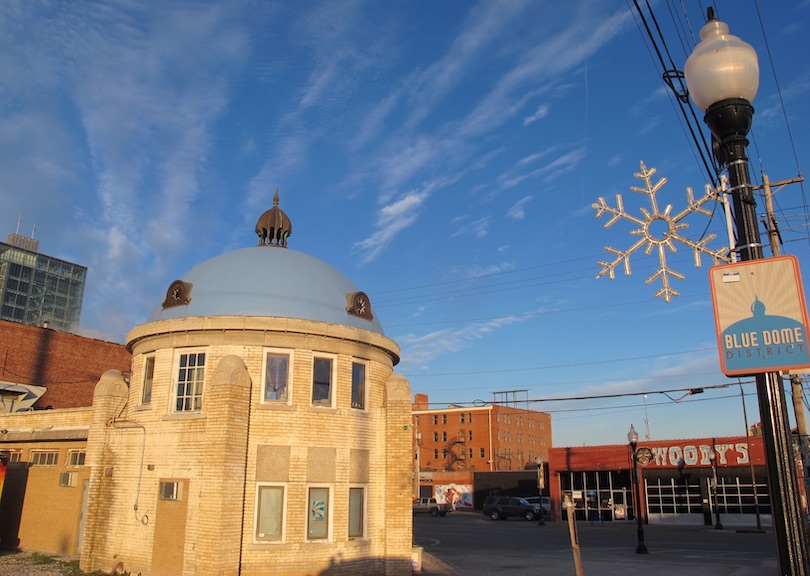 If instead of peace and quiet it is some pounding nightlife that you are after, look no further than the bar-filled Blue Dome District. One of the best places to dine, drink and go out in the city, it lies next to both the Tulsa Arts District and downtown.
Named for its distinctive 1924 Blue Dome building, the happening entertainment area has countless trendy restaurants and cool bars for visitors to check out. Cozy cafes and a comedy club can also be found alongside small local shops and several art galleries.
While it is known for its extensive dining options and vibrant nightlife, the district also hosts some of the city's best-loved events. These include its art festival, food truck extravaganza and raucous St. Patrick's Day celebrations with live music and sweeping skyline views only adding to the ambiance.
10. ONEOK Field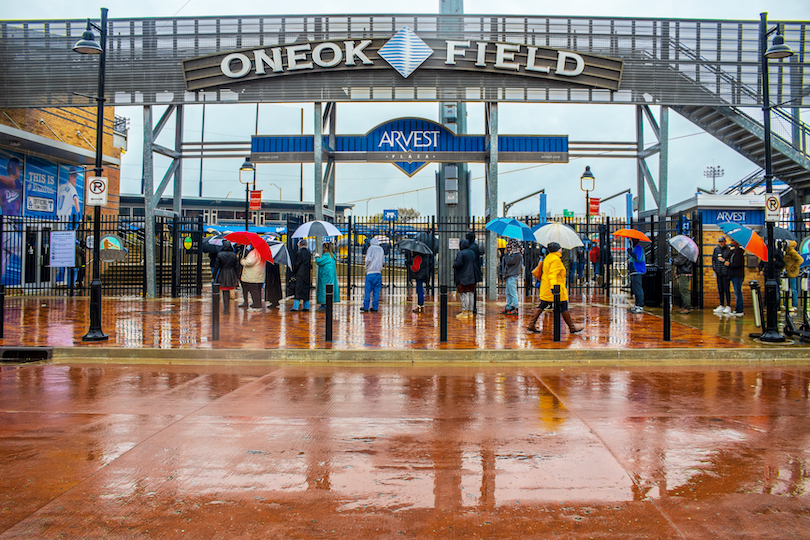 Just north of the buzzing area is another great spot to head if you want entertainment of an entirely different kind. At the intimate ONEOK Field, you can watch the city's Tulsa Drillers play a thrilling baseball game as the home crowd roars them on.
Part of the Greenwood District, the Art Deco-style ballpark has housed the Double-A affiliate of the Los Angeles Dodgers since 2010. Despite the team's minor league status, the small stadium boasts luxury facilities befitting a major league franchise and a wide variety of food options.
While sitting on the edge of their seats and cheering the team on, fans can bask in glorious views of the pitch as the city's skyline rises dramatically in the distance.
9. Center of the Universe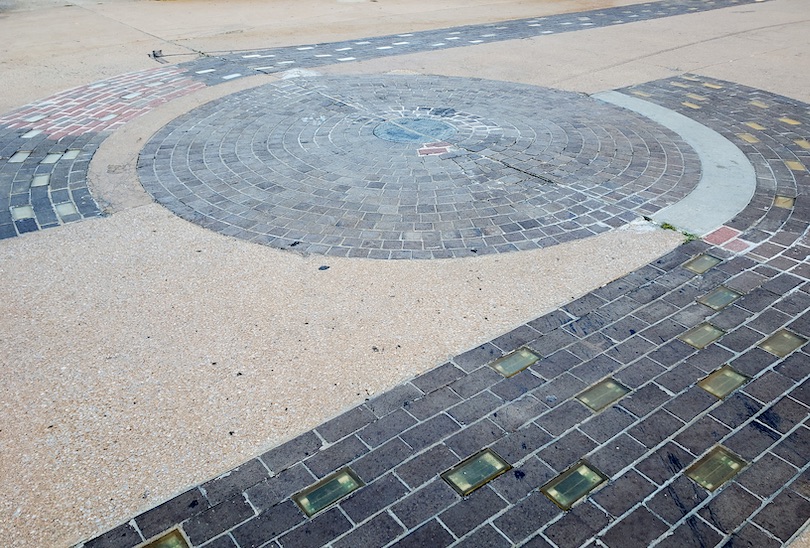 Another interesting site that lies just a short stroll away is the so-called 'Center of the Universe'. At first sight, the small, concrete circle appears quite underwhelming, though you'll soon understand its appeal once you stand upon it and speak.
Due to an unusual acoustic phenomenon that no one still really understands, that exact spot sees any sound echoed back even louder when someone speaks. What's more, anyone standing outside of the circle only hears a distorted noise and can't distinguish what was said.
Quite fun to try out, the mysterious musical anomaly lies at the top of a pedestrian bridge, just north of the Williams Center Tower. After yelling your heart out for a couple of minutes, you can continue to the nearby Woody Guthrie Center or explore the adjacent Blue Dome District.
8. BOK Center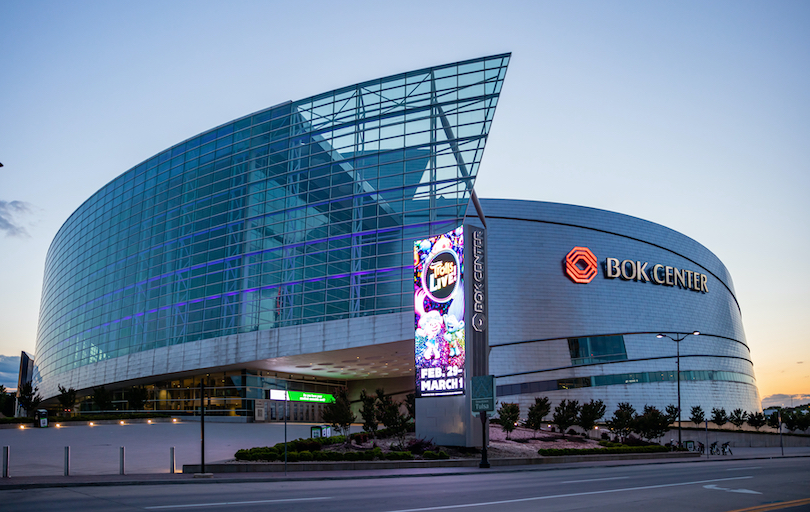 Also located downtown is the brilliant BOK Center which hosts all kinds of scintillating sporting events, shows and concerts. At the magnificent multi-purpose arena, locals and out-of-towners alike can enjoy amazing performances by some of the biggest names and teams in their respective fields.
Now considered to be an architectural icon, the sleek and stylish stadium draws on Native American and Art Deco design elements. While both stainless steel panels and a glass facade wrap themselves about its exterior, a light and airy lobby and large arena lie within.
A major part of downtown's ongoing revitalization plans, the sparkling center opened in 2008 with it now being the home of the Tulsa Oilers. Besides watching an exciting ice hockey game, you can catch unforgettable shows by huge artists such as Billy Joel, Dua Lipa and U2 among others.
7. Woody Guthrie Center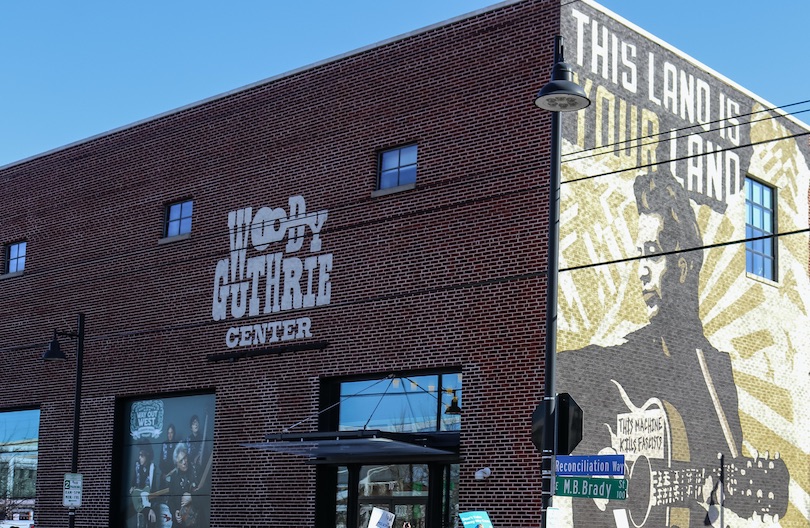 Home to lots of artifacts and exhibits, the Woody Guthrie Center offers up a fascinating insight into the life and legacy of the famed folk singer. One of the Tulsa Arts District's main tourist attractions, it borders both the green of the same name and the Bob Dylan Center.
Dedicated to one of American folk music's most significant figures, the excellent museum contains many of his original artworks, instruments and manuscripts. While perusing its exhibits and historic photos, you'll learn all about the Oklahoma native's take on American life, his anti-fascist views and profound lyrics.
As well as seeing a collection of his writings and artworks, you can also listen to some of his songs and watch a short biographical film on the marvellous musician.
6. Tulsa Zoo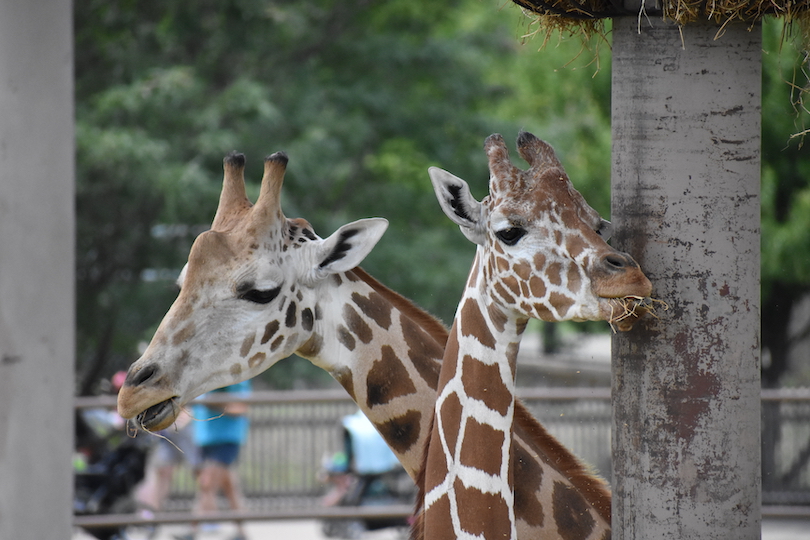 Tucked away in the southwest of Mohawk Park you can find the spacious enclosures and exhibits of Tulsa Zoo. Founded in 1927, it sprawls across a massive area with over 1,500 animals of more than 450 species residing amidst its leafy confines.
While wandering about the expansive park, you'll come across themed sections such as the African Plains, Lost Kingdom and Tropical Rainforest. These house everything from adorable Arctic foxes and fierce alligators to incredible elephants, tigers and snow leopards.
Alongside all its well-done animal exhibits are atmospheric jungle-clad ruins, a replica of a Maasai village and informative audio and video installations. Aside from taking the Safari Train around and stroking cute critters in its children's zoo, you can watch playful penguins and sea lions swimming about in their underwater tanks.
5. Woodward Park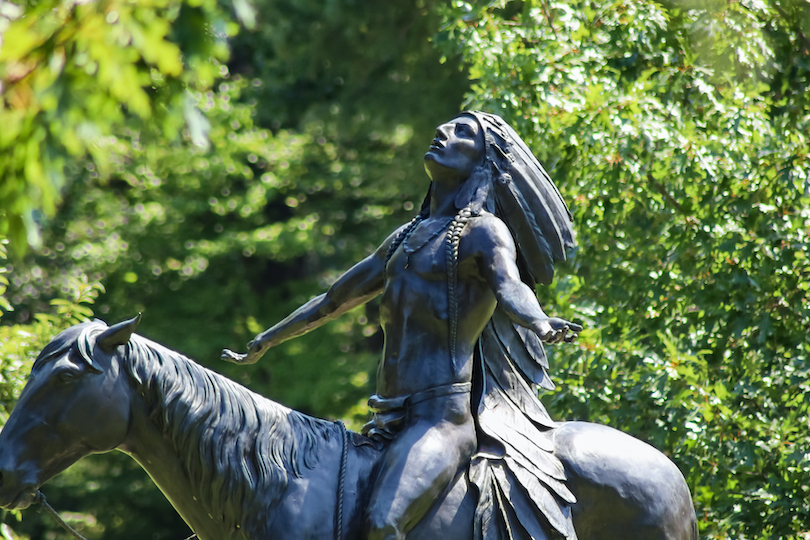 A very picturesque place to spend some time, Woodward Park lies in the south of the city right next to the Tulsa Historical Society and Museum. Scattered about all its lovingly landscaped grounds and gardens are an elegant mansion, conservatory and arboretum for visitors to explore.
Once the private property of Helen Woodward, it was turned into a public park in 1929. Since then, fragrant rose, herb and sunken gardens have been planted beside its lush woodlands and reflective ponds. For many, its scenic rock gardens with their streams and small springs are its finest feature alongside all the terraced floral arrangements and outdoor art installations.
You can also venture inside its majestic historic mansion and Victorian conservatory or take classes, workshops and even tai chi at its garden center.
4. Cave House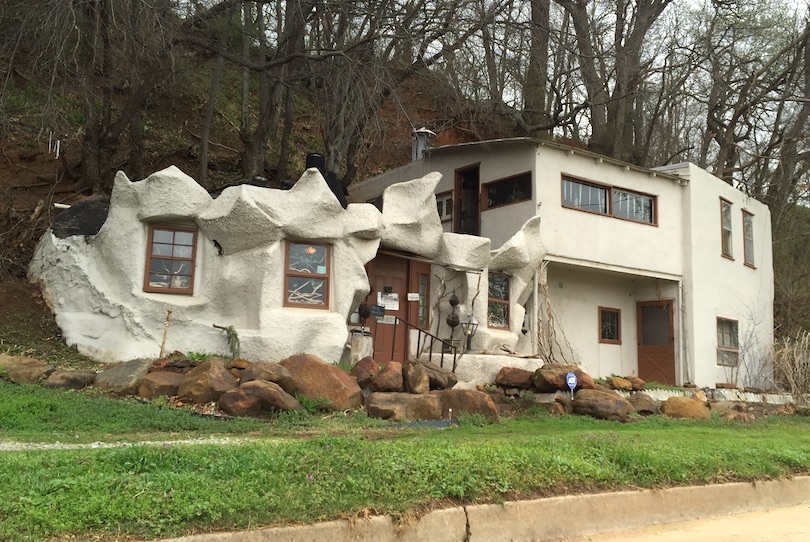 JustTulsa / Flickr
Lying just inland of the Arkansas River not far from the center is the odd yet endearing Cave House. Certainly one of the city's quirkiest buildings, it makes for some fantastic photos with guided tours also taking you around its equally bizarre interior.
As the legend goes, it was built in the 1920s to be a restaurant with patrons entering through a secret tunnel at night when it became a speakeasy. Nowadays, the 'Flintstone House', as it is also known, is one of Tulsa's most popular and photographed sights.
Besides snapping some pics of its distinctive design, guests can explore its stalactite and stalagmite-studded interior. Its cave-like rooms contain lots of interesting artifacts and fun features with Linda, its owner, immediately regaling you with entertaining stories about the house and its past residents.
3. Gilcrease Museum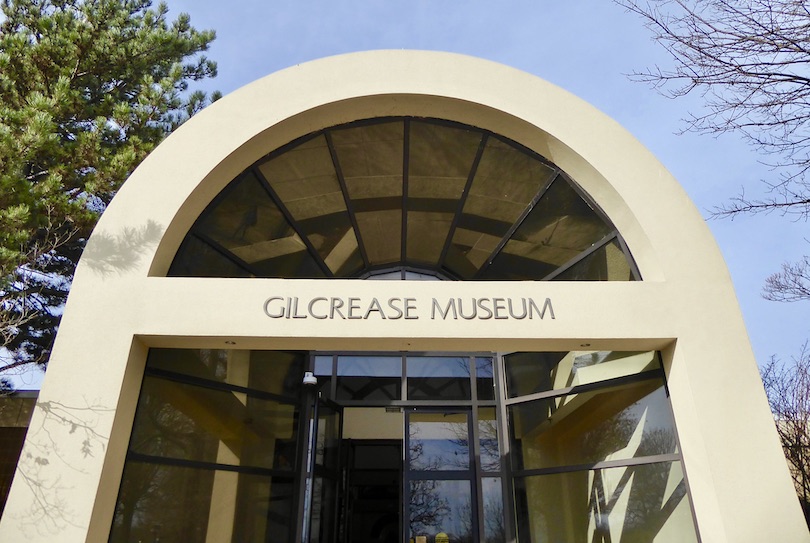 / Flickr
Often called the 'Museum of the Americas', the Gilcrease Museum boasts a captivating collection of artworks from the American West. On top of its galleries full of Native American paintings, pottery and sculptures, it also has a growing body of art and artifacts from both Central and South America.
First opened in 1958, the superb museum is named after Thomas Gilcrease, the wealthy oil man and art collector who began assembling all the oeuvres. Now one of the leading institutes of its kind, its galleries showcase stunning beadworks and bronze sculptures, landscape paintings and portraits.
Pre-Columbian artifacts and Hispanic relics also feature alongside masterpieces by renowned names such as Frederic Remington, Thomas Moran and Charlie Russell among many others. After having marveled at their fine features, you can take a pleasant stroll around the tranquil gardens that lie all about the museum in the Osage Hills.
2. Gathering Place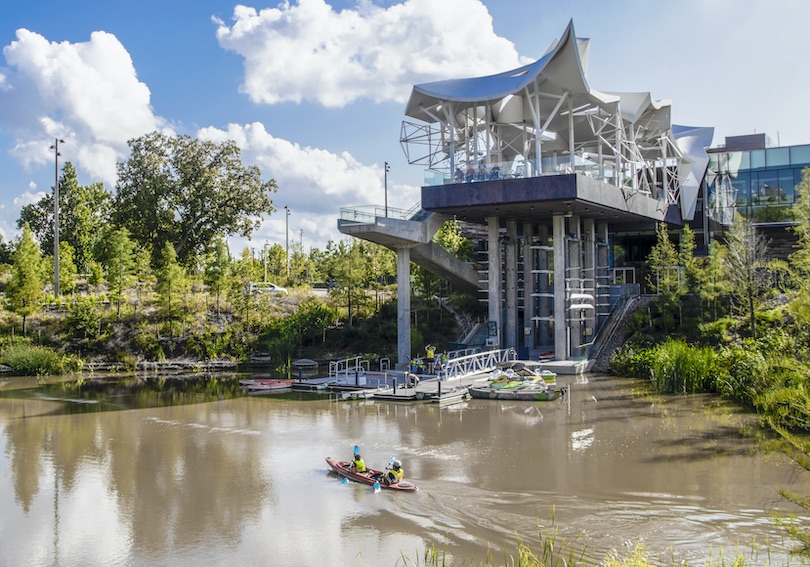 If it is phenomenal panoramas and pretty outdoor spaces that you are after, then look no further than the gorgeous green Gathering Place. Tulsa's pride and joy, the popular riverfront park, all its paths, picnic areas and playgrounds lie just a five minute drive down the river from downtown.
Only opened in 2018, it encompasses lush lawns and leafy areas with peaceful ponds, gardens and water features also being dotted about. As it was designed by renowned landscape architect Michael van Valkenburgh, the hybrid park has a very harmonious feel and layout with each area offering old and young alike a different experience.
As well as playgrounds and a skate park, there are places to rent boats and outdoor patios where you can grab a bite to eat or drink. In addition to walking, running and cycling along the river and taking in its fine views, visitors can also attend some of the countless festivals and cultural events that take place in the park.
1. Philbrook Museum of Art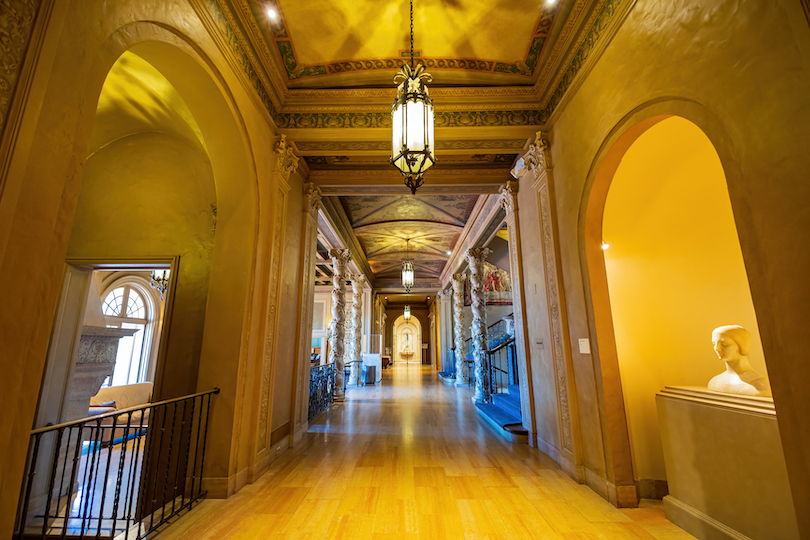 The city's standout sight though has to be the fabulous Philbrook Museum of Art which lies not far from Woodward Park. Surrounded by some absolutely exquisite gardens, it has a refined collection of paintings, pottery and jewellery for guests to peruse.
Rightfully lauded for its impressive array of artworks and exhibits, the museum occupies an ornate Italian Renaissance-style mansion. The former home of Oklahoma oil pioneer Waite Phillips and his wife, the vast villa with its seventy rooms was built in 1926. Just a decade later, it was opened to the public with thousands of works from all around the world now decorating its elegant interior.
Just as extraordinary are the estate's grand gardens which feature not just fountains and pools but a sculpture garden too. As it combines art, history, architecture and nature, the Philbrook is definitely not to be missed when in Tulsa.
Map of Things to Do in Tulsa, Oklahoma