Lying right in the center of Europe, Slovakia is a delight to explore. Crumbling castles and medieval towns can be found tucked away among its stunning scenery, with lots of interesting historic sights and cultural landmarks for you to discover.
Due to its strategic location, the country has been conquered and ruled by everyone from the Mongols and Hungarians to the Ottomans and Czechs; it was only in 1993 that the nation of Slovakia came into being for the first time.
Map of the best places in Slovakia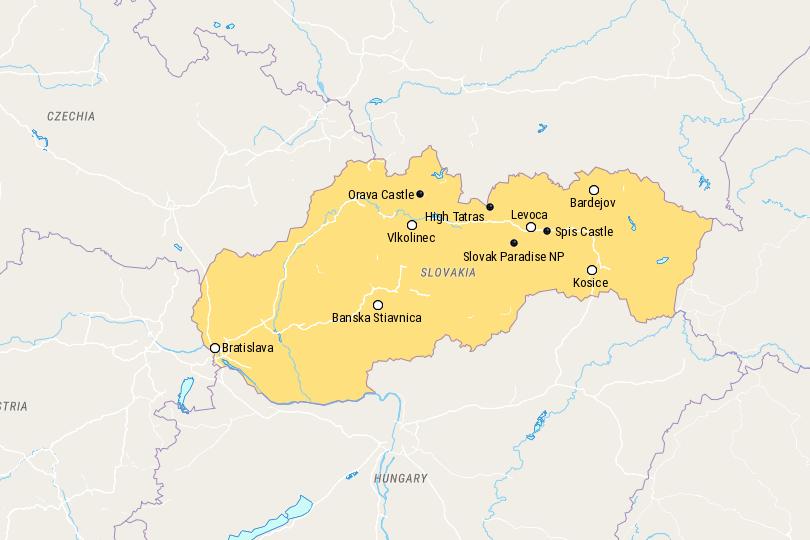 © OpenStreetMap © MapTiler © Touropia
Despite its youth, the country's rich culture and heritage shine forth wherever you go, with plenty of local traditions and customs for you to delve into. While its many historic towns and villages are captivating to explore, Slovakia is also blessed with some gorgeous scenery. Plan your trip to this undiscovered Central European travel destination with our list of the best places to visit in Slovakia.
10. Orava Castle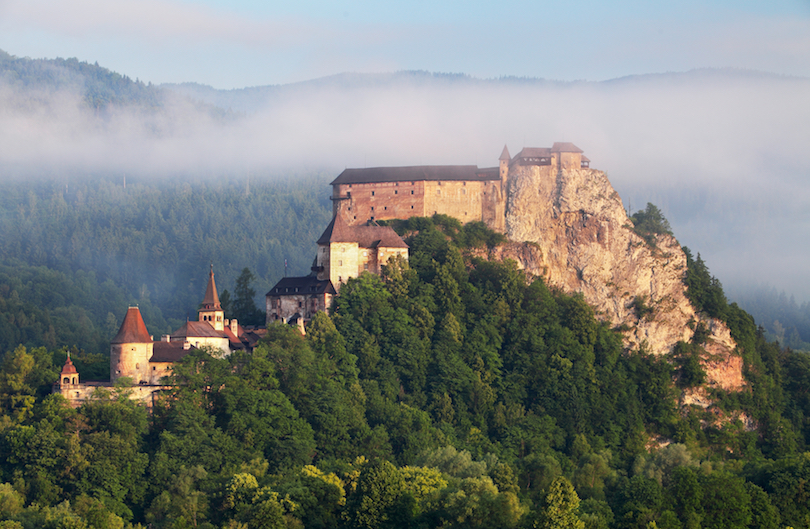 © Tomas1111 / Dreamstime
Set upon a craggy hilltop amid a verdant forest that tumbles down its steep slopes, Orava Castle certainly looks impressive, as rolling hills lie off in the distance, and the Orava River runs below its imposing cliff face.
One of the most beautiful castles in the whole of Slovakia, Orava Castle was built all the way back in the 13th century, although earlier wooden palisades and fortifications once occupied its prominent outcrop.
As each generation added its own touches and additions, the castle boasts a variety of architectural styles, with Romanesque, Gothic, and Renaissance features all evident. Its museum houses some wonderful old artifacts and archaeological findings that document its rich history. Throughout the many centuries that it has stood atop the bluff, the Orava Castle has never been conquered; it's easy to see why once you pass through its many gates, walls, and defenses.
9. Vlkolinec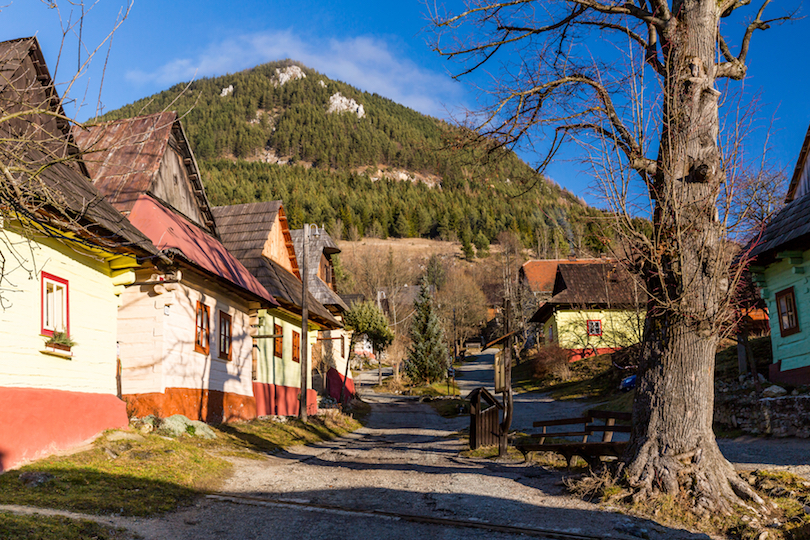 © Oscity / Dreamstime
One of the only remaining folk villages in the whole of Central Europe, Vlkolínec is full of impressive architecture, with traditional log houses lying next to a beautiful Baroque chapel and an antiquated old bell tower. A very quaint and charming place to visit, the tiny village is set in an idyllic spot amidst forest-clad hills and fields, with mountains seen in the distance.
As such, there are many great hikes you can do in the surrounding area. Besides that, there is not all that much to do other than take in the peaceful, laidback atmosphere and marvel at the fine folk architecture.
8. Bardejov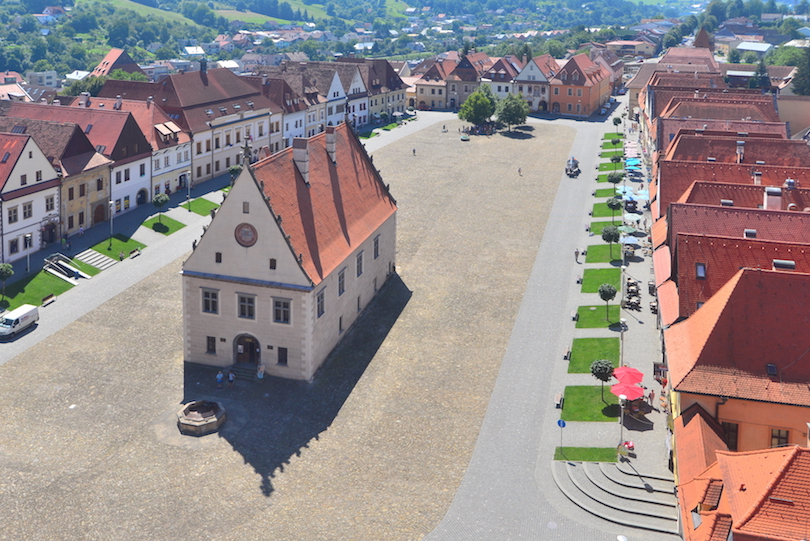 © Adam Fleks / Dreamstime
With a delightful historic center for you to explore, the well-preserved medieval town of Bardejov is certainly worth a visit if you have the chance; it's hard to imagine a more picturesque place.
Life in the small town revolves around its beautiful marketplace, just as it did all those centuries ago. A number of fine Gothic and Renaissance townhouses surround the elegant Church of St. Aegidius, which lies at its heart.
There is also a splendid old synagogue for you to check out, as well as a small Jewish quarter, which is sadly all that remains of the town's once-thriving Jewish population. Located in the northeast of the country, with the Beskyd Mountains all around it, the town is surrounded by some fantastic 14th and 15th-century fortifications, with several interesting wooden churches scattered around the surrounding countryside.
7. Slovak Paradise National Park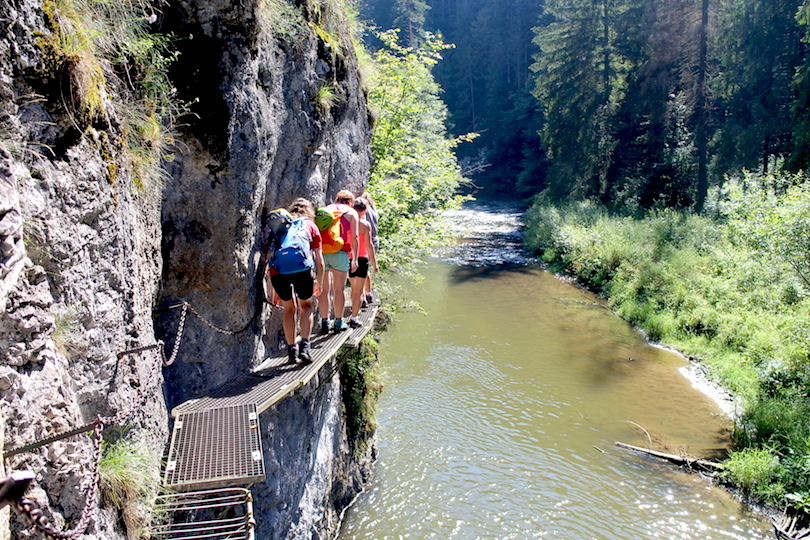 © Timpatimpa1 / Dreamstime
Encompassing a wide array of wild and rugged landscapes, the Slovak Paradise National Park is a breathtakingly beautiful part of the country to explore; deep canyons, valleys, and rivers cut through the endless forests on show.
The scenery is absolutely stunning wherever you go; amid the dense undergrowth, you can find sparkling waterfalls and deep rocky gorges, with the astounding Dobsinska Ice Cave just one of its main attractions.
Due to all of the amazing natural sights found in the park, it really is a treat to explore, and a myriad of paths and trails snake through the glorious Solvak Paradise mountain range. At times, you need to cross flimsy bridges that sway precariously to and fro, and clamber up steep ladders that hug the cliff face. The hike through the Sucha Bela Gorge is particularly challenging, but the beauty makes it well worth the effort.
6. Kosice
© Peter Lovas / Dreamstime
Over the centuries, Kosice has been ruled by everyone from the Hungarians and Turks to the Czechs and Slovaks. As such, there is a myriad of amazing monuments, statues, and cultural landmarks for you to check out.
Slovakia's second-largest city has a wealth of great things for you to see and do, with fantastic bars, restaurants, and shops found alongside its many art galleries, museums, and theaters.
While its thriving arts and culture scene is certainly worth exploring, no visit to Kosice can be complete without taking in all the fantastic sights and architecture found in its spectacular old town. Besides its stunning 14th century cathedral, there is a huge array of churches and palaces to see. Many people use Kosice as a base from which to explore the plethora of astonishing sights that dot the east of the country.
5. Levoca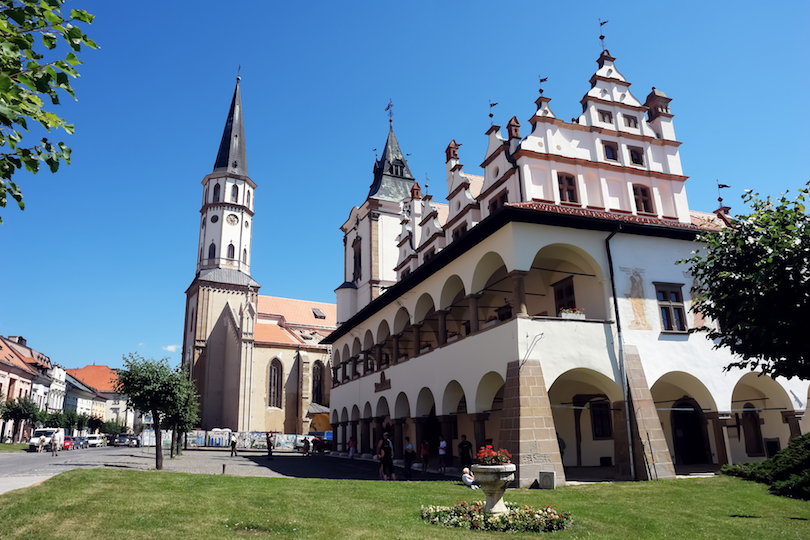 © Oleksandr Dragunov / Dreamstime
Lined with beautiful old townhouses, Levoca's historic main square certainly is spectacular, with a glorious Gothic church and 15th-century town hall lying at its heart. Levoca is full of incredible historic sights and cultural landmarks, with lots of magnificent architecture scattered around town; you'll see Baroque, Renaissance, and Gothic features.
While its gorgeous main square is the highlight, there's more than enough to keep you occupied for a day or two. The surrounding region is awash with amazing sights should you want to visit Spis Castle or the scenic Tatra Mountains.
With a very laidback feel to it, Levoca is the perfect place to visit if you're after a quiet getaway. When in town, a peaceful stroll up to the Church of Marianska Hora is a must for the fantastic views and its important spiritual significance.
4. Spis Castle
Overlooking the town of Spisske Podhradie from on top of a hill, the vast ruins of Spis Castle cover a vast expanse of territory. As such, it should come as no surprise to learn that it is one of the largest castle complexes in the whole of Central Europe. Wandering around its many walls, fortifications, and towers is an amazing experience, and the mind boggles at the sheer size and scale of everything.
Once the major center of power in the surrounding region, Spis Castle is now one of the most popular tourist destinations in Slovakia. It's easy to see why once you approach the castle and see its impressive features for yourself.
Despite its ruined state, the remains of the castle still defiantly look out over the surrounding countryside and dominate the scenery with its commanding presence.
3. Banska Stiavnica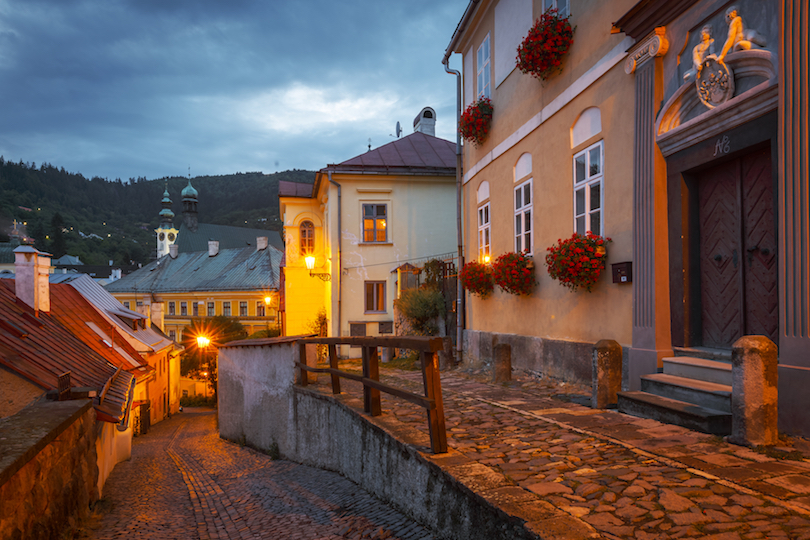 © Milan Gonda / Dreamstime
Lying at the center of what used to be an enormous caldera, Banská Štiavnica is a fascinating city to explore. Much of its fabulous wealth derives from the rich mineral deposits that were once found in the ground around the town. The former mining town has a magnificent historic center, with lots of lovely churches, palaces, and museums.
Wandering around town, you'll pass many amazing historic sights and cultural landmarks. In addition to all this, Banská Štiavnica also has two fantastic castles for you to visit, while the open-air mining museum is well worth checking out; it takes you deep underground to see what life in the mines was really like.
2. High Tatras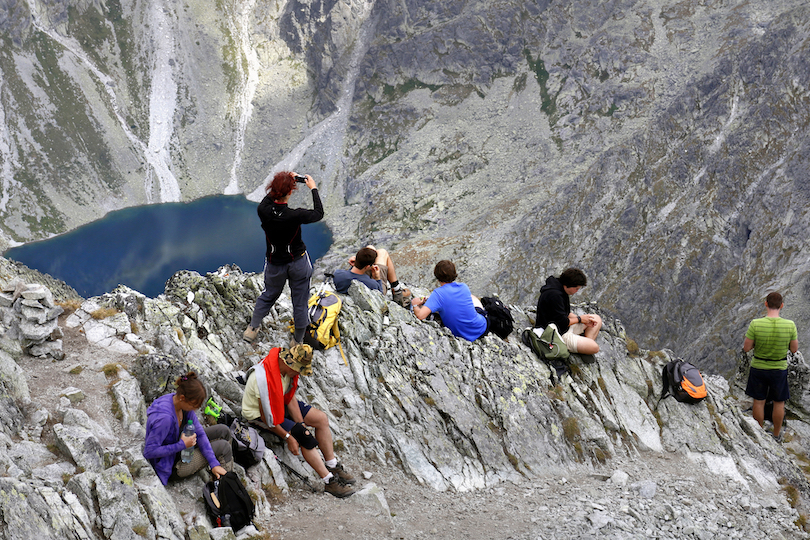 As they are home to the tallest mountains in the country, the High Tatras make for some unforgettable hiking and rock climbing, while in winter, there are loads of great slopes and pistes to ski down.
The majestic mountain range really is a sight to behold; its jagged peaks rise up imperiously towards the heavens, and sparkling alpine lakes and meadows can be found tucked away among its many slopes and valleys.
Occupying an important place in the national psyche, the High Tatras are almost a national symbol, and the snow-capped Mount Krivan is the most distinctive peak. Due to the breathtakingly beautiful landscapes, the mountain range lends itself perfectly to all different types of outdoor activities. There are plenty of paths and trails for you to hike, cycle, or ski along, and the views are simply out of this world.
1. Bratislava
The nation's capital and largest city, Bratislava has many different sides to it, and that is in part what makes it so fascinating to explore. At the historic heart of the city, one can find a magnificent hilltop castle and a range of medieval and Gothic buildings, with some fine Baroque palaces on display.
Step out of the old town, and you'll find communist-era concrete blocks lying alongside the Danube River that courses through Bratislava, while even further out, you'll come across picturesque farms, fields, and villages.
Among this mesmerizing mix of old and new are loads of fantastic bars and restaurants for you to try, with more upmarket boutiques and trendy cafes springing up every year.
As it boasts an ever-changing array of things for you to see and do, Bratislava never gets old. But if you should ever feel the need for a change of scenery, then both Vienna and Budapest lie nearby.