With the emerald-hued Caribbean Sea on one side and the vibrant jungles of Central America on the other, Belize is beginning to emerge as a regional jewel. The ancient Mayan ruins and fascinating heritage allow us to explore a bygone era. But on the same day, you can dive into vast reefs where underwater treasures lay in wait.
The natural and the human combine into a rich tapestry in Belize. It proves to be a tantalizing mix that makes every day unique. You'll have ample opportunities to explore pristine nature preserves where calls of wildlife bounce between the ancient tree trunks.
As you venture into the wilds, you'll discover the small villages that dot the maps. Cuisine, culture and the beats of Garifuna drums make you want to stick around. But of course, time stands still for no traveler, and there will always be new things to do in Belize and historic attractions to discover.
In this post, we'll cover:
17. Xunantunich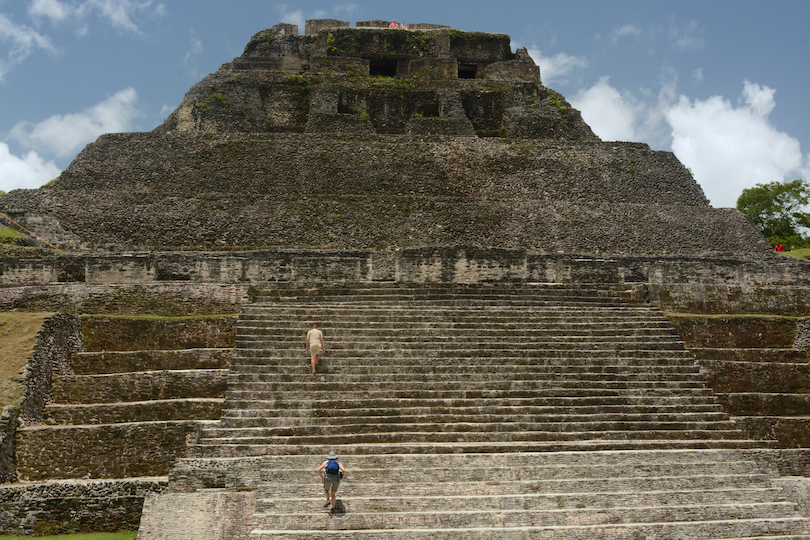 Located in western Belize is the ancient Maya archaeological site known as Xunantunich. Translated to "Maiden of the Rock" in the Mayan language, Xunantunich is believed to be an allusion to the ghost of a woman claimed to inhabit the site.
El Castillo, arguably the most impressive structure at Xunantunich, is an awe-inspiring stepped pyramid rising 130 feet in the air. Unlike many of the Mayan ruins, you are allowed to go up the El Castillo, where you will find impressive and vast views of the nearby valley.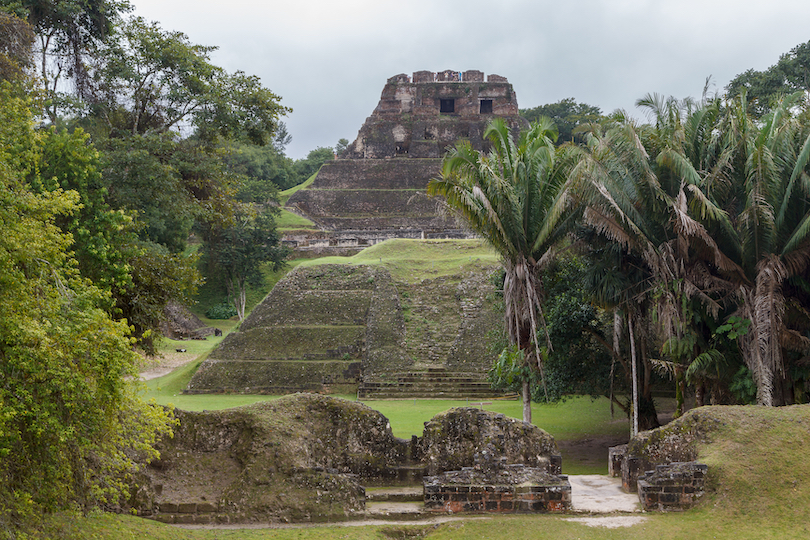 The site is now one of the most popular tourist attractions in Belize. It is open to the public for visits and exploration. Visitors can explore the ruins as well as take part in guided tours and educational programs to learn more about the ancient civilization.
16. Chocolate Tasting at Ajaw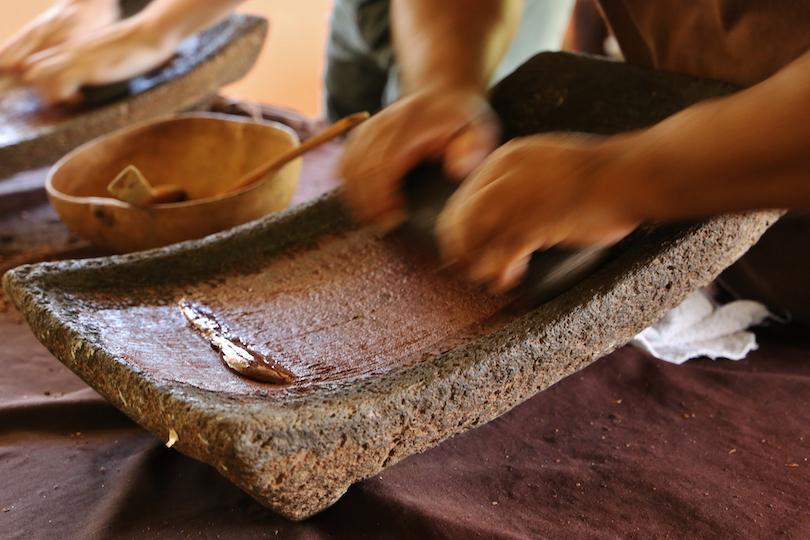 If you're looking for a taste of some of the best chocolate in Belize, a visit to the family-run Ajaw in San Ignacio, is a must thing to do. Having opened their doors over 20 years ago, Ajaw has masterfully been producing the country's finest and unique chocolate.
Visitors can expect to sample a variety of flavors, including chocolate with spicy pepper, traditional Belizean spices, and even a unique combination of coconut and coffee.
After indulging in the rich treats, you can explore the factory. Here, you can see the entire process from cocoa bean to finished product. This is a fun and tasty way to learn about the history of the business, the family behind it and the local village.
15. Barton Creek Cave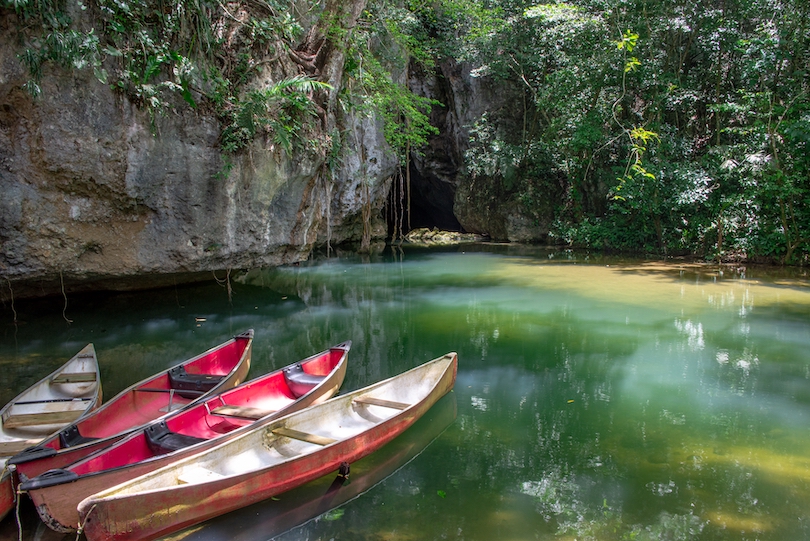 Have you ever wanted to explore a hidden world of beauty and adventure? If so, a visit to Barton Creek Cave could be the perfect excursion.
The Barton Creek Cave is located in the Tapir Mountain Nature Reserve and is its own archeological reserve. It is considered one of the most fascinating wet caves in Belize. A tour of the cave typically involves a two-man canoe across smooth water, illuminated only by headlamps, where you'll see complex stalactites and stalagmites line the limestone walls. 
Apart from its charm, the cave also holds cultural significance. A considerable amount of Mayan artifacts, including pottery, jewelry and human remains, have been found within the walls of the cave, suggesting its use for rituals.
14. Altun Ha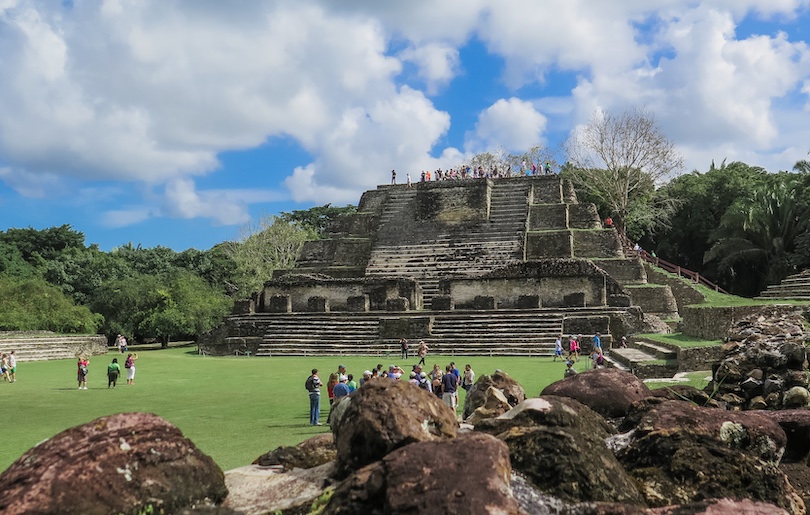 For those wanting to explore the rich history of the Mayan civilization, a visit to Altun Ha should be at the top of your list of things to do in Belize.
First discovered in 1963, Altun Ha is believed to have been occupied by the Maya between 600 BC and 900 AD. It consists of two main plazas and numerous temple structures. This includes the famous Temple of the Masonry Altars, which is thought to have been used for rituals and ceremonies.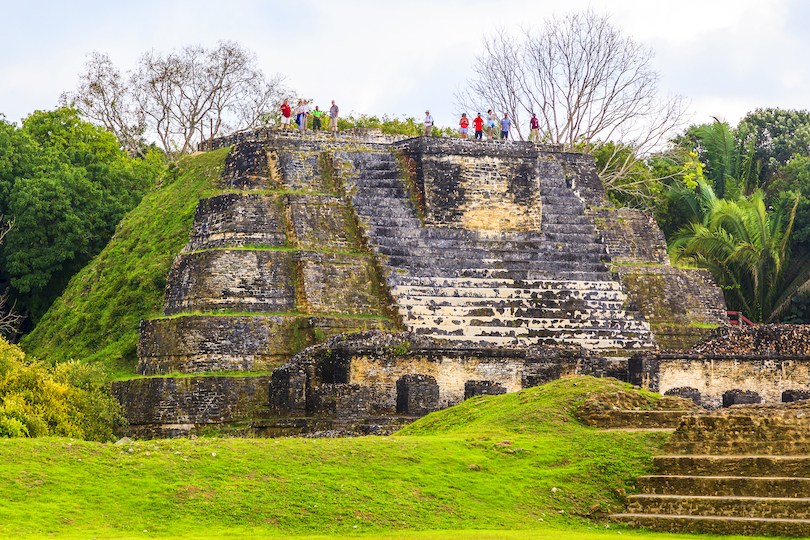 During your visit, it is important to make time to explore the other structures scattered around the site. The Temple of the Sun, which features a large stone carving of a Mayan sun god, and the Temple of the Moon, both provide incredible insight into Mayan culture.
13. San Pedro Town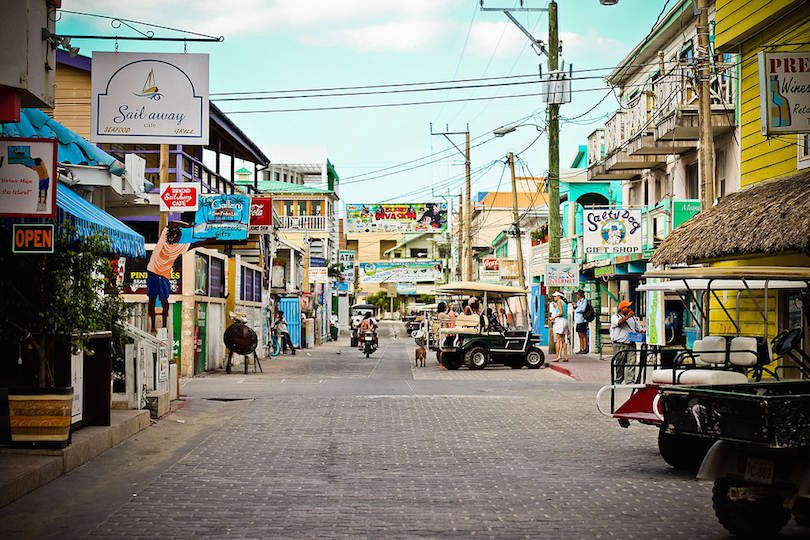 Hevan Chan / Flickr
If you're looking for a tropical paradise in Central America, then look no further than San Pedro Town on Ambergris Caye in Belize! This quaint little fishing village is the perfect place to escape the hustle and bustle of everyday life and enjoy the Caribbean sunshine.
San Pedro Town boasts some of the most alluring beaches in Belize. From the white sand to the crystal clear waters, you'll find a variety of places to kick back and enjoy the sun. For those looking for more underwater adventures, there are many great places to snorkel or dive, with vibrant coral reefs and a variety of stunning marine life.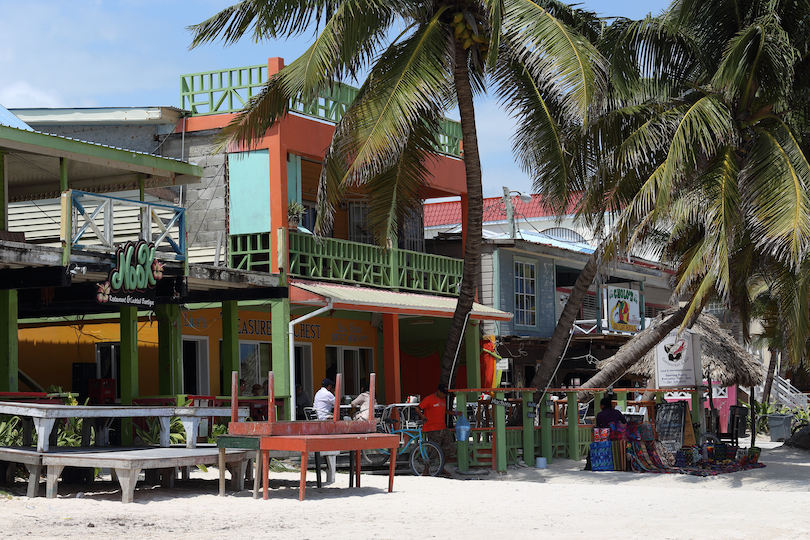 Once you have gotten enough sun, other activities include touring the town's historical sites, such as the San Pedro Town Hall, Catholic Church, and San Pedro Central Park.
Most people get around Ambergris Caye by simply walking. There's a great deal of quality hotels in town, and many resorts on the island are less than a mile from the town of San Pedro. Many travelers enjoy renting golf carts, which are the dominant form of transportation, next to bicycles.
12. Mountain Pine Ridge Forest Reserve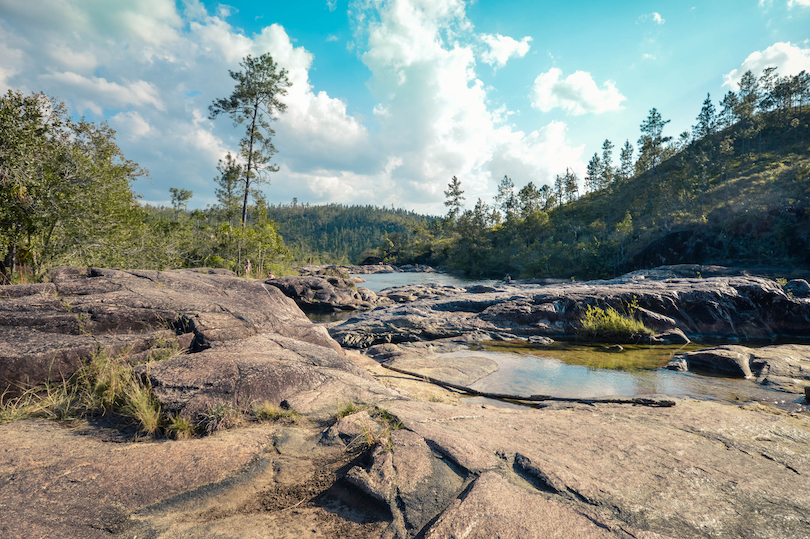 Get lost among the lush tropical forests, and dazzling blue rivers at Mountain Pine Ridge Forest Reserve.
Only an hour and a half drive from Belize City, Mountain Pine Ridge proves to be an easy day or weekend trip from the happening city. Upon arrival, you'll be met with some of the most breathtaking views of rolling hills, thick forests, and cascading waterfalls.
Depending on the level of activity you are looking for, there is something for everyone. With a variety of trails to explore, canoeing, and even bird watching, no matter what brings you to Mountain Pine Ridge, you're sure to have a memorable experience.
While there is no bad time to visit Mountain Pine Ridge, it is advised to go outside of the rainy season from June to November for the best experience.
11. Belize Zoo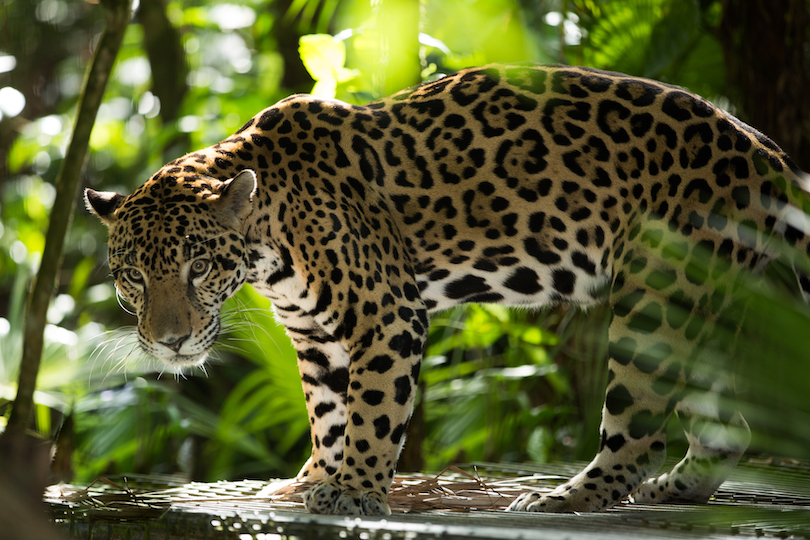 Looking to visit a world famous zoo that has been featured in National Geographic? Then Belize Zoo is the place to go.
Belize Zoo is home to a wide variety of animals, from jaguars and ocelots to tapirs and toucans. It's a fun and exciting place to learn about the immense biodiversity of Belize and makes for an educational and exciting day trip.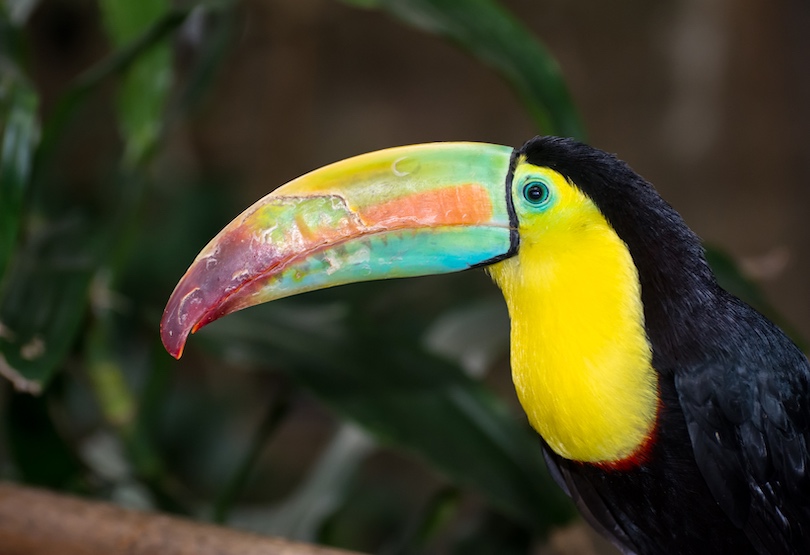 We recommend taking a guided tour to learn about the different species of animals that call Belize home. You can also get up close and personal with some of the animals during the Zoo Keeper Experience. Here you'll help out with feedings or even join in on a veterinary checkup. If you're feeling brave, sign up for a trip into the jungle and go on a nocturnal safari.
10. Cockscomb Basin Wildlife Sanctuary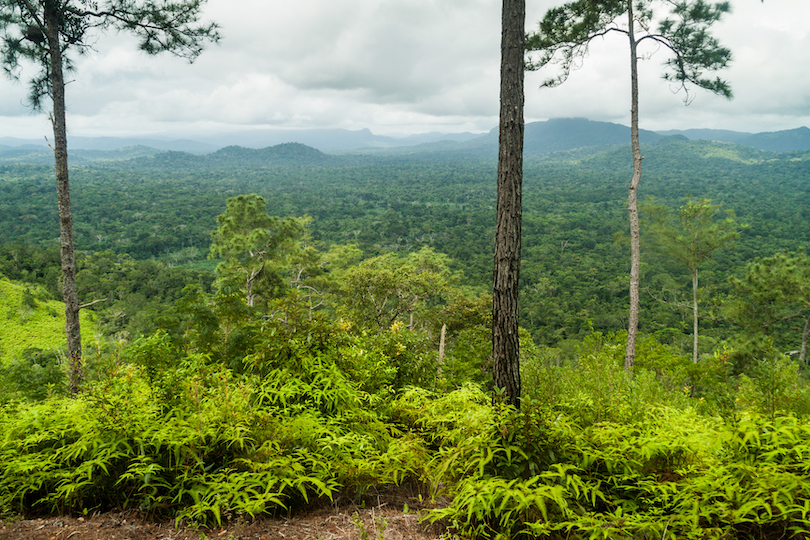 Pgbk87 / Wikipedia
Get off-the-beaten-path in the rugged, mountainous Cockscomb Range. The Cockscomb Basin Wildlife Sanctuary situated in this stunning region of Belize is home to an incredible variety of wildlife and is the only jaguar reserve in the world.
Home to an estimated 170 species of birds, the sanctuary is also known for its wide array of mammals, reptiles, and amphibians. The best way to experience the sanctuary is to take a guided tour.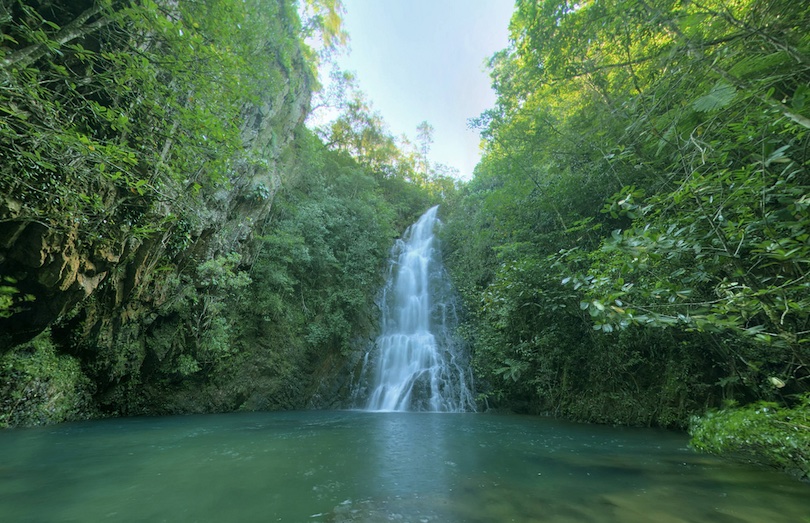 You'll have the best chance to spot a variety of animals as you hike through the rainforest and up to the summit of the Cockscomb Range. Along the way, you'll gain insight into the conservation efforts that are taking place in the sanctuary.
9. Lamanai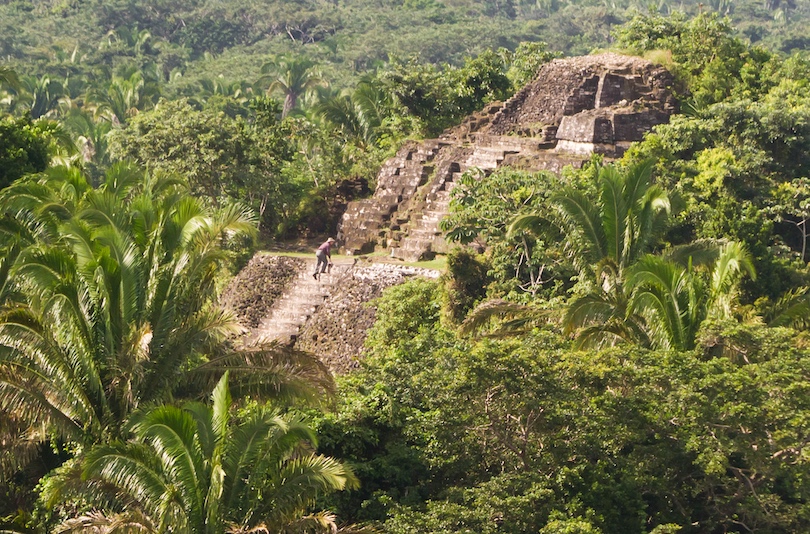 Located in the heart of Belize's Orange Walk District, Lamanai is one of the largest and oldest Mayan archaeological sites in Central America. Its ruins date back to 1500 BC.
Today, visitors to Lamanai can explore the ancient Mayan city and marvel at its impressive monuments. This includes the towering High Temple, which stands almost 60 feet tall. Other highlights include the Jaguar Temple, which features a large jaguar head on its façade, and the Mask Temple, which is decorated with a large mask of the god Kinich Ahau.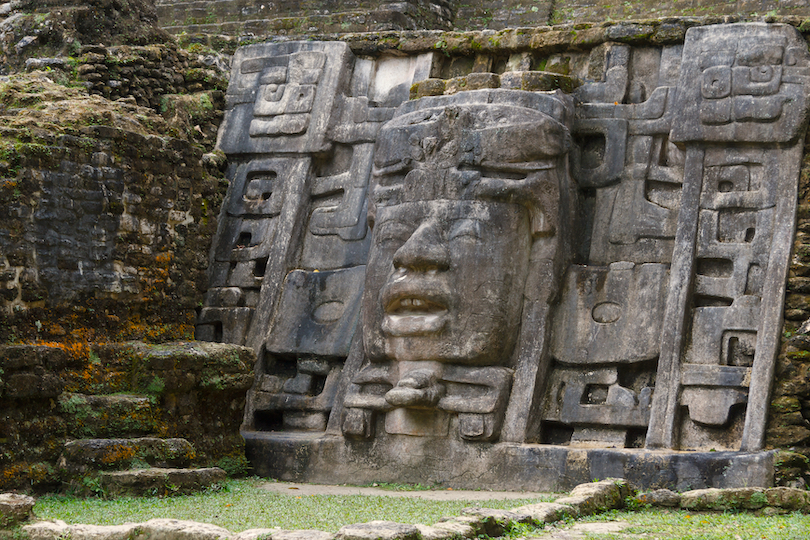 One of the most interesting facts about Lamanai is that it's still largely unexcavated. Meaning you can get a real sense of what life may have been like for the ancient Mayans. Lamanai will leave you with unforgettable memories that you'll cherish for a lifetime.
8. Iguana Conservation Project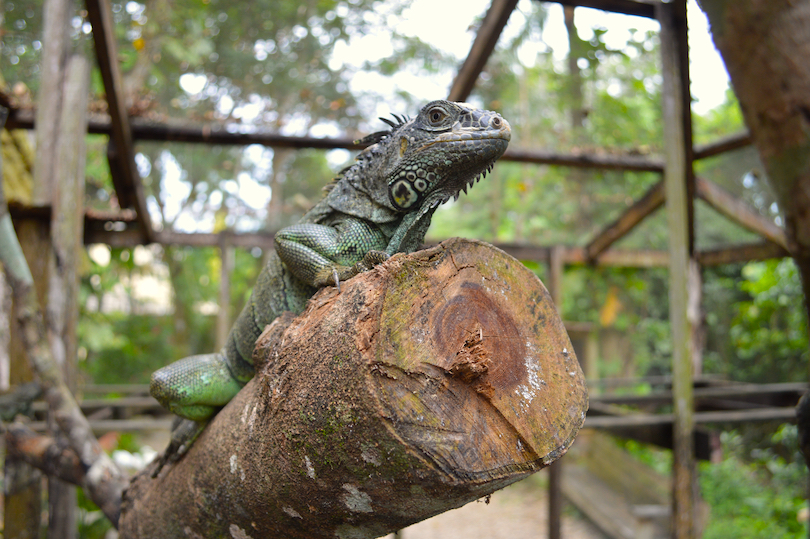 Spend the day among reptiles at the Iguana Conservation Project in San Ignacio.
The Iguana Conservation Project is focused on preserving the endangered Green Iguana species. The center includes a breeding program, which works to grow the population of the Green Iguana, and a sanctuary where rescued and injured iguanas are cared for.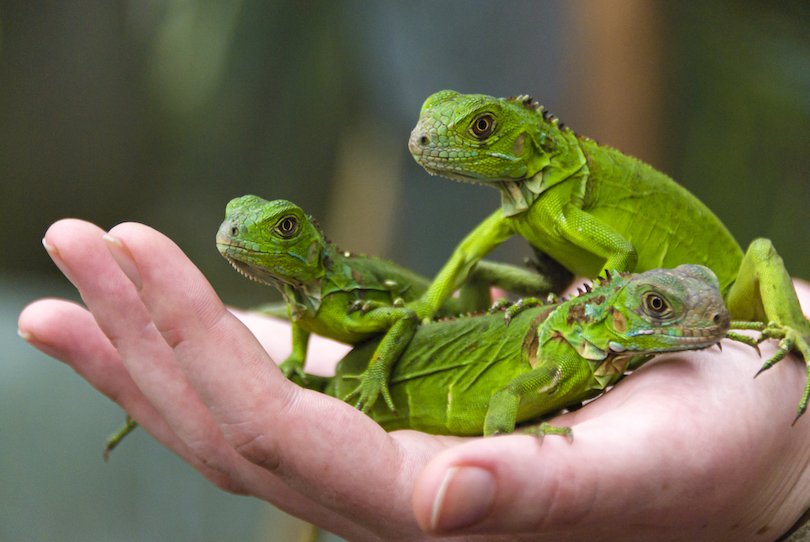 If the Green Iguana isn't already exciting, the sanctuary is also home to a variety of other species, such as parrots, toucans, and monkeys. Visitors can take a guided tour of the sanctuary where you'll peel back the layers and better understand the region's wildlife.
Round out your visit at the research center, where students and scientists come to study the iguanas. The center is open to the public and offers educational tours and presentations.
7. Secret Beach, Ambergris Caye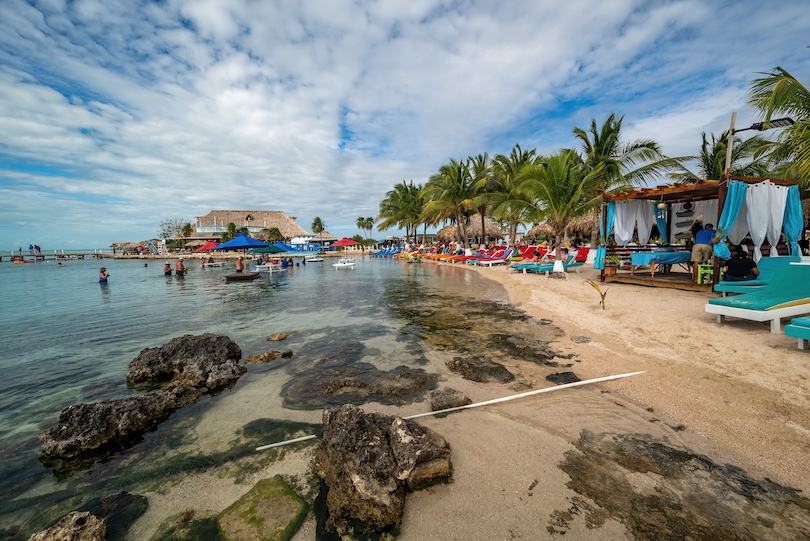 Located on Ambergris Caye, the largest island in Belize, is a Caribbean paradise, known as Secret Beach.
The journey to Secret Beach is one of the most stunning parts of the experience. You'll take a boat ride over the crystal-clear Caribbean waters, passing white sand beaches and the bright blue sky above. Better yet, if you're feeling adventurous, you can arrive on a golf cart along an unpaved road!
Once you reach the beach, you'll be met with a stunning vista. With its pristine white sand and turquoise waters, Secret Beach is the perfect place to relax.
Begin by lounging in the sun and taking refreshing dips in the emerald-hued sea. For more action, you can also try your hand at fishing or snorkeling. When you get peckish, check out some of the nearby bars and restaurants.
6. Actun Tunichil Muknal (ATM)
Antti T. Nissinen / Flickr
Have you ever wanted to explore a sacred Maya site and be close to ancient rituals? If so, then take a visit to Actun Tunichil Muknal. Discovered in 1989, ATM has quickly become one of the most popular tourist attractions in Belize.
Located within the Tapir Mountain Nature Reserve, ATM is an ancient limestone cave that was used by the ancient Maya for religious ceremonies and rituals. It is home to the remains of 14 sacrificial victims, several stoneware ceramics, and various ancient artifacts.
Your visit to Actun Tunichil Mukna will be led by a knowledgeable guide who will offer insight and a thorough explanation of the history and culture of the ancient Maya, giving context to your surroundings. You can expect to see many artifacts and learn how they were used in the rituals.
5. Placencia
Situated along a 16-mile stretch of white sandy beaches is the coastal town of Placencia.
Placencia is a traditional fishing village, which was originally founded by the Maya people in the 16th century. Back then, it was known as Paya or Paynes Creek. Now it has become a popular destination, thanks to its long ivory beaches.
If you're looking to experience the true beauty of Placencia, take a stroll down the Placencia Sidewalk. This narrow path stretches over three miles along the coast and is lined with many local shops, restaurants, and bars. You can also take a boat tour of the nearby islands and enjoy the stunning views of the Caribbean Sea.
For those that love underwater adventures, take a tour of Laughing Bird Caye. This protected UNESCO site is known for its world class diving and snorkeling.
4. Caracol
From the majestic pyramids to the impressive plazas and palaces, Caracol is full of fascinating history and culture.
Inhabited for over 1,500 years, Caracol was one of the ancient Maya's biggest cities. Today, visitors can explore the ruins of Caracol and gain a better understanding of what life was like in the ancient city. Here, you find the remains of breathtaking architecture and fascinating artifacts, all within lush tropical surroundings.
The most popular attraction at Caracol is the ancient pyramid, Caana. Standing at 43 meters tall, it is the largest pyramid in Belize and the tallest man-made structure in the country.
Make sure not to miss the several surrounding excavated buildings that date back to the Classic Period of the Maya, including a striking palace and two observatories.
3. Hol Chan Marine Reserve & Shark Ray Alley
Those looking to experience a unique and exotic underwater adventure must visit Hol Chan Marine Reserve & Shark Ray Alley.
The Reserve is located near the city of San Pedro on the island of Ambergris Caye, and offers visitors a chance to see an incredible variety of sea life. From colorful coral reefs to schools of tropical fish, there is an abundance of underwater life to explore.
The Shark Ray Alley is part of the reserve that is especially sought after by visitors. It is here that you will have the opportunity to swim among nurse sharks and stingrays, where you can really get up close and personal with these majestic creatures!
2. Caye Caulker
Visiting the beautiful island of Caye Caulker in Belize is an experience like no other. With crystal Caribbean waters and a more relaxed vibe than its sister island Ambergris Caye, there is no wonder why so many consider this island paradise.
The island is small enough to explore on foot, and you can easily get a feel for the laid-back atmosphere and culture of the island. Caye Caulker is the perfect place to relax and take in the breathtaking views. Spend your time lounging on the beach, or take a boat tour to spot a variety of wildlife, including dolphins, manatees, and sea turtles.
The island also has an abundance of flora, with bright flowers and green vegetation. There are many paths and trails for nature lovers to explore and take in the beauty surrounding them.
1. Great Blue Hole
Located off the coast of Belize, adventure seekers will find a natural wonder formed by the last Ice Age. The Great Blue Hole is an underwater sinkhole that's over 300 meters wide and more than 125 meters deep, making it one of the world's best diving spots.
While diving in the Great Blue Hole, prepare to see marine life such as stingrays, reef sharks, barracudas, and turtles. It's also home to a fascinating variety of coral formations, sponges, and rock structures.
Experienced divers will want to take advantage of the opportunity to explore the depths of the Great Blue Hole, a challenging yet rewarding feat. Those less experienced can still get a full experience snorkeling and observing the hole's immense depth while staying near the surface.
Map of Tourist Attractions in Belize
© OpenStreetMap © MapTiler © Touropia