It makes sense why this city was once called Mahkato, meaning 'greenish blue earth' for the Dakota Indians – Mankato's first inhabitants. Renowned for being home to magnificent parks, adventurous trails, and secluded natural prairies offering a breathtaking backdrop for an area with a deep historic significance, deep blues and greens can indeed be seen everywhere in the glorious city of Mankato!
If you love the wintery festive months, you will feel right at home in Mankato! Whilst skiing, snowboarding, and tubing are up for grabs in the snowy seasons, there are also a number of fun recreational things to do in Mankato in the warmer moments of the year. These include many hikes, camping in Sibley Park, and fishing in the state literally known as the "Land of 10,000 Lakes"!
In this post, we'll cover:
12. Bison Viewing at Minneopa State Park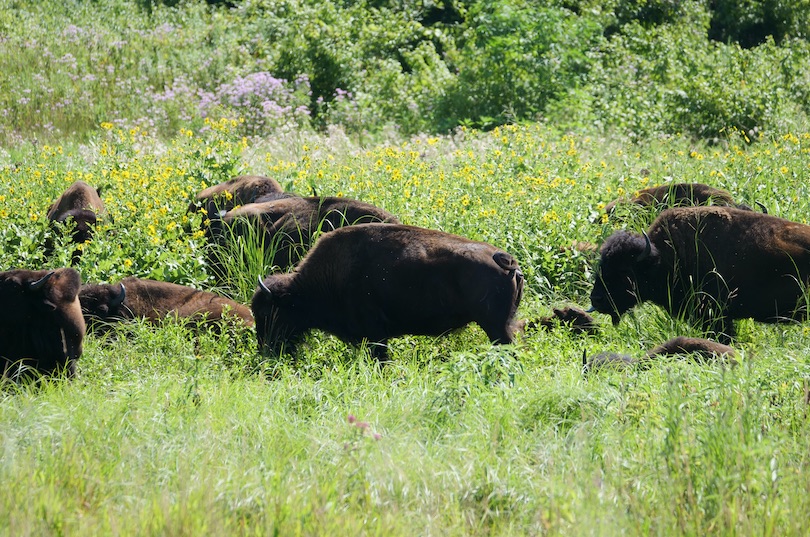 On top of a scenic oasis with waterfalls and trails, Minneopa State Park is home to over a herd of over 30 bison. These charming horned and oxlike animals are the largest mammal in North America and have long fascinated the imaginations of native peoples and American settlers.
At one point, bison were close to extinction but thanks to re-population efforts, wild bison numbers have swelled up to 20,500. Travelers to Minnesota are therefore lucky to visit and appreciate one of the greatest conservation success stories of all time.
With plenty of parking and a well maintained picnic area, Minneopa State Park is the perfect day trip to admire the official national mammal of the United States.
11. Kayak the Minnesota River
The Minnesota River is a water sports enthusiast's dream. With plenty of local recreational shops and tour guides hosting excursions daily, visitors can easily rent a kayak, canoe, stand-up paddle boards and more to truly make the most out of the Minnesota River!
For the more adventurous souls, why not get creative and take a moonlit kayak ride down the river or consider joining a paddleboard yoga class? River tours can last up to four hours, passing through many rapids, gorgeous waterfalls, and even under bald eagle nests.
Large groups can easily organise private transportation or shuttle services from the city center to the river. Whether it is your first time on a paddleboard or you are an avid kayaker, everyone is welcome to enjoy some quality river fun!
10. Minnemishinona Falls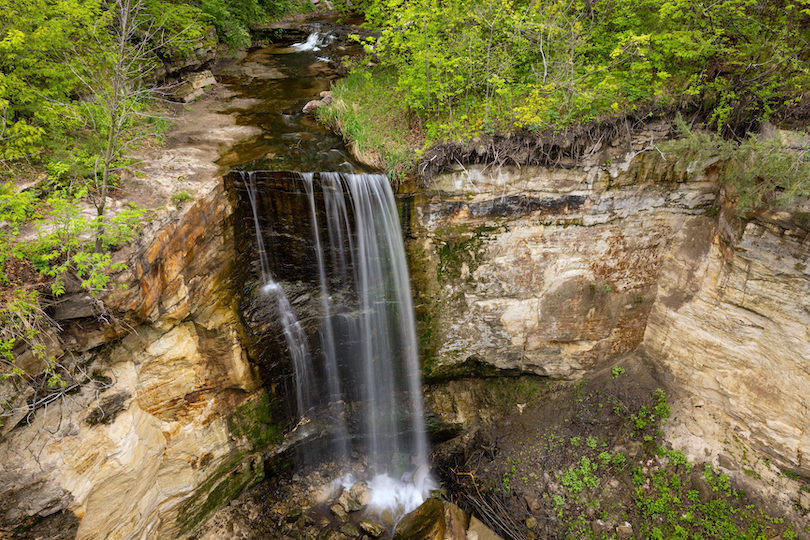 Located just outside of Mankato, the Minnemishinona Falls is one of the easiest waterfalls to access in Southern Minnesota.
Open for visitors from dawn until dusk, the main way to view this gorgeous cascade is through the use of a pedestrian bridge for a closeup view of the falls. Enjoy watching the crystal-clear water tumble 42 feet into a beautiful sandy pool before it joins a stream leading to the Minnesota River backwater area.
The best time to visit is either a few days after heavy rainfall, in springtime when the snow is melting, or in the heart of winter when the waterfall is frozen! Consider making the most out of your visit by enjoying a picturesque lunch at the picnic tables.
9. Carnegie Art Center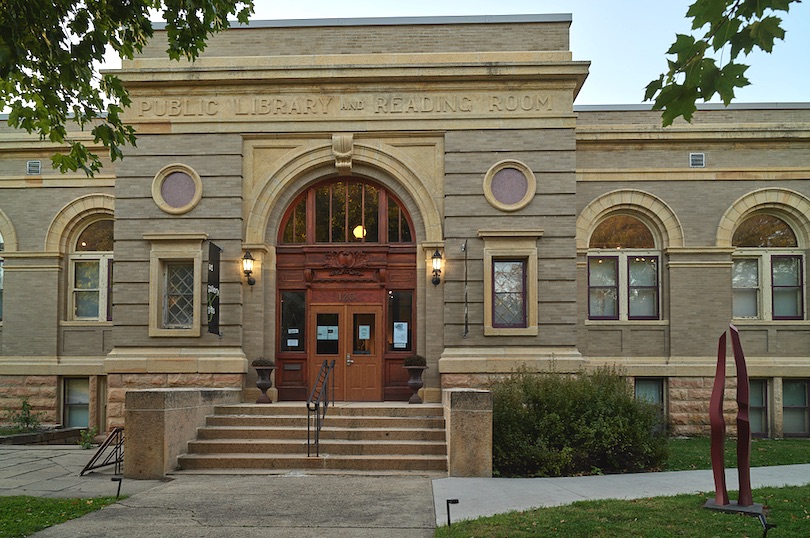 Highsmith
A long standing art gallery, the Carnegie Art Center has been exhibiting local artwork for over 36 years. Before it became the city's most treasured art center, it was the public library of Mankato.
A unique cultural and artistic aura therefore lies at the heart of the building's evolution and constantly fills the air at Carnegie Art Center. If not through housing artist studios or supporting local events, then through the wonderful array of private events that the center opens its doors to. From receptions, bridal showers, baby showers to birthday parties, the Carnegie Art Center is really the 'hostess with the mostess'!
With two operating galleries and a gift shop offering eclectic works by regional artists, there is no shortage of inspiration here!
8. Mount Kato Ski Area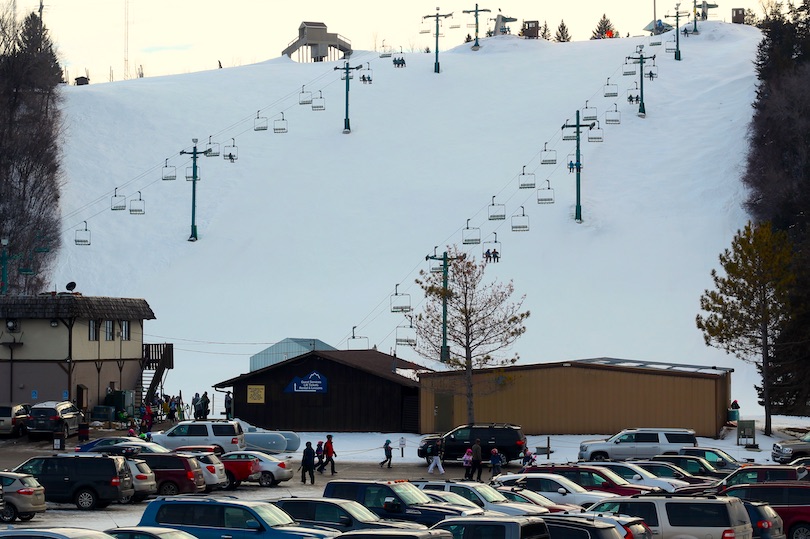 Mount Kato can be found in the south-central part of the state, nestled away in the scenic Minnesota River Valley. Boasting the only ski resort in Mankato, Mount Kato offers the midwest skier a unique winter experience full of endless snowy adventures.
Visitors can expect an expansive terrain with 19 trails, 8 chairlifts (5 quad chairs and 3 double chairs), and 2 surface lifts for many fun runs down the slopes.
If it is your very first time skiing, you are in safe hands: the Mount Kato terrain has many small slopes suitable for beginners. Although if skiing is not your forte, then you can choose to indulge in snowboarding, tubing, or even mountain biking up the adventurous trails!
7. River Hills Mall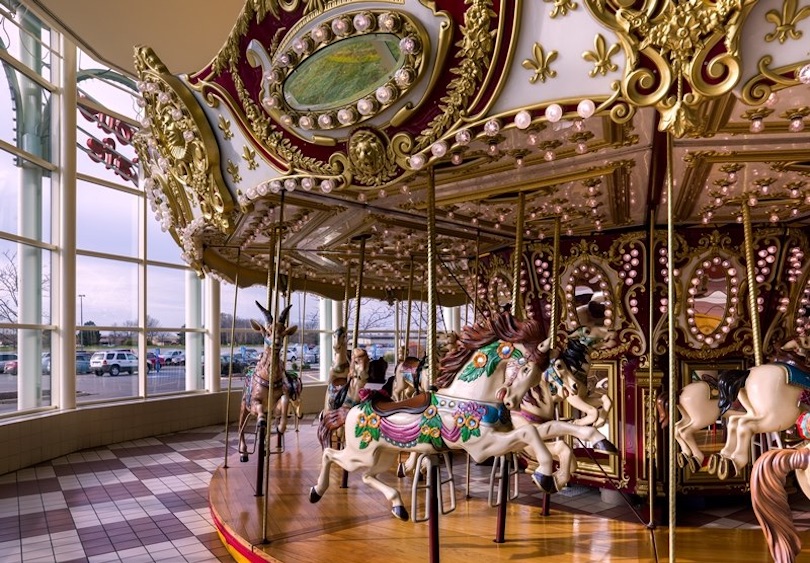 River Hills Mall / Facebook
A trip to Mankato would not be complete without a mall visit. Spend hours browsing popular American stores like American Eagle, Target, Bath & Body Works, JCPenney, and more. With a total of 72 specialty stores and 3 department stores, there is a souvenir for everyone at River Hills Mall.
"Shop til' you drop" is not an option here though as the mall is bursting with an array of delicious local and international dining options including Massad's delicious Mediterranean grilled food and authentic Mexican food from Doña Tere's taqueria. During the holiday season, River Hills Mall also offers photo sessions with its very own Santa Claus for the whole family and even their pets to take home with them!
6. Children's Museum of Southern Minnesota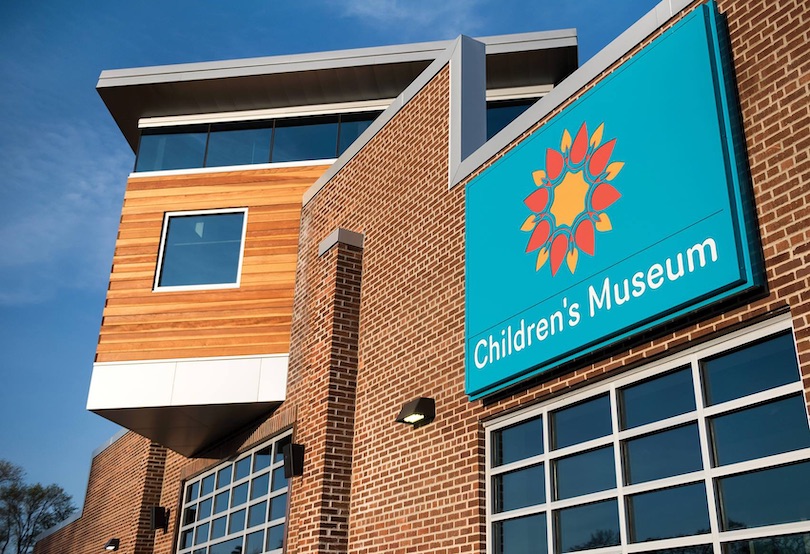 Children's Museum of Southern Minnesota / Facebook
Newly opened in historic downtown Mankato, the Children's Museum of Southern Minnesota is the perfect educational yet fun excursion to keep the children entertained all day long!
From the towering Mankato Clinic Tree of Fort Climber which is so tall it touches the ceiling, to the vertical wind-tunnel and the Betsy Tacy-inspired Play Porch, the museum is bursting with dynamic exhibits, galleries, and activities which are sure to put a smile on everyone's faces.
With plenty to do and see for children of all ages, a visit here will inspire your children's imagination and encourage them to discover a world of play, all within an inviting, safe, and comforting space. Families should definitely not hesitate in planning a trip here!
5. Sibley Park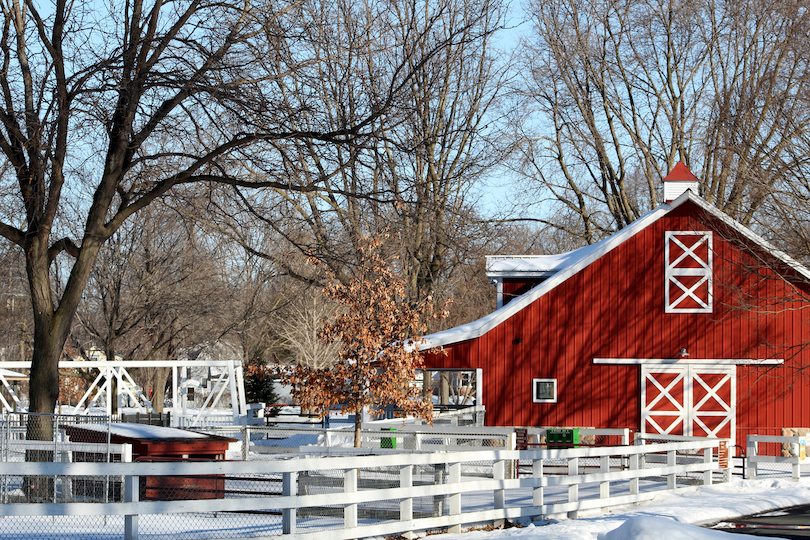 Named after Minnesota's first Governor, Henry Hastings Sibley, there is truly no shortage of things to do at Sibley Park.
Regardless of the season, hiking Mount Tom is always a good idea. Admire the patchwork forest views and snap pictures of the forest inhabitants that will be waiting for you at the top: deer, raccoons, badgers, and striped skunks to name but a few.
Sports enthusiasts should consider starting with a wander on the north side of the park to enjoy a game of softball or tennis. For the truly bravehearted, have a slide down the mound's hilltop before getting your trunks on for a dip in Lake Andrew!
On top of fishing and boating the lake, this lively park also offers campgrounds, picnic areas, and a storybook farm site!
4. Seven Mile Creek Park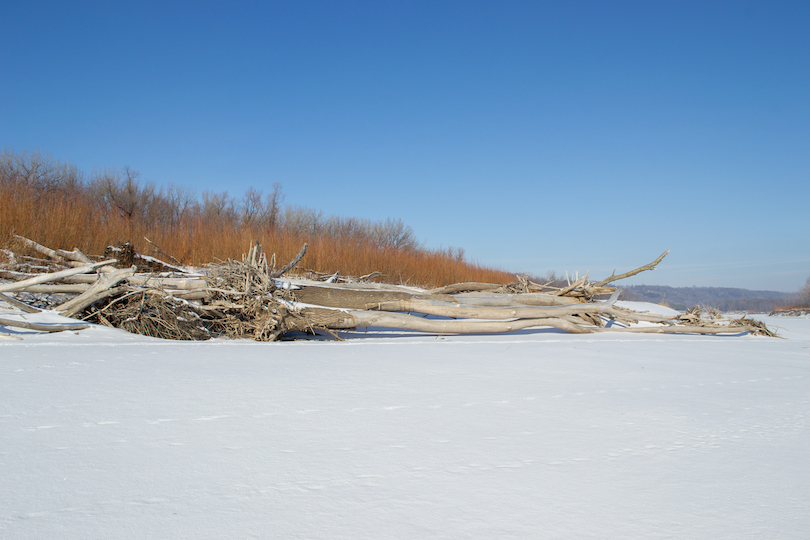 Seven Mile Creek Park is one of the finest parks in Minnesota. With over eight miles of multi-use trails, lucky visitors will be able to get lost and roam freely in enchanting, deep forested valleys and observe the trout stream which flows down the middle.
Key for trout survival, these springs are stocked yearly with fingerling brown trout. With some trout growing up to 18 inches long, it is nice to quietly catch a glimpse of these wary fish whilst they swim in the deep pools of clear water.
Hike, bike, or even ride a horse through the endless beautiful grasslands and deciduous forests. Keep an eye out for interesting fauna such as wild turkeys and migratory birds nestling in the trees!
3. Red Jacket Trail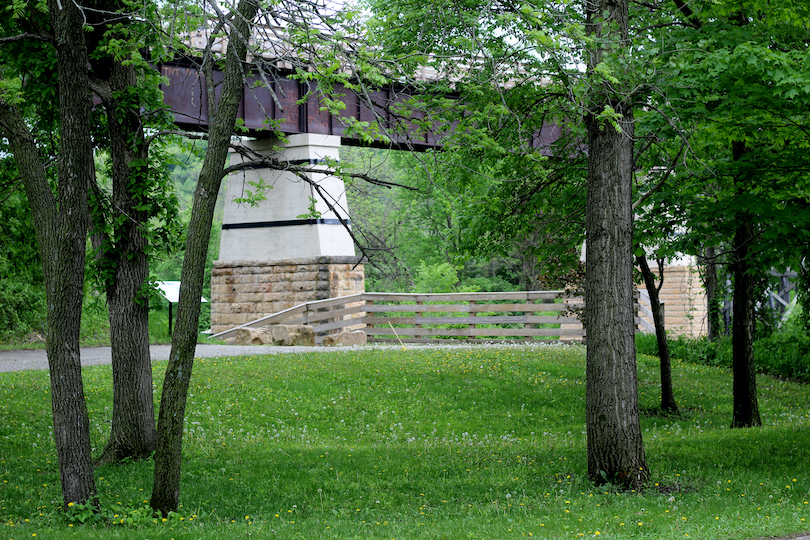 The Red Jacket Trail is a 6 to 13 mile trail that runs along an old Milwaukee Road: once Minnesota's principal railroad before becoming inactive in 1978. Start this wonderful hike at the banks of the Minnesota river and finish at the charming village of Rapidan. Along the way, take in the gorgeous scenery and expect to cross the infamous MN-66 biker route from which you will be able to snap pictures of the historic 80-foot-high Red Jacket Trestle!
Made up of crushed stone and asphalt, the trail surface is flat and easily accessible for wheelchair users. For adventure lovers, why not take advantage of these steady paths and race down the Red Jacket Trail on a fun bike ride with the whole family?
2. CityArt Walking Sculpture Tour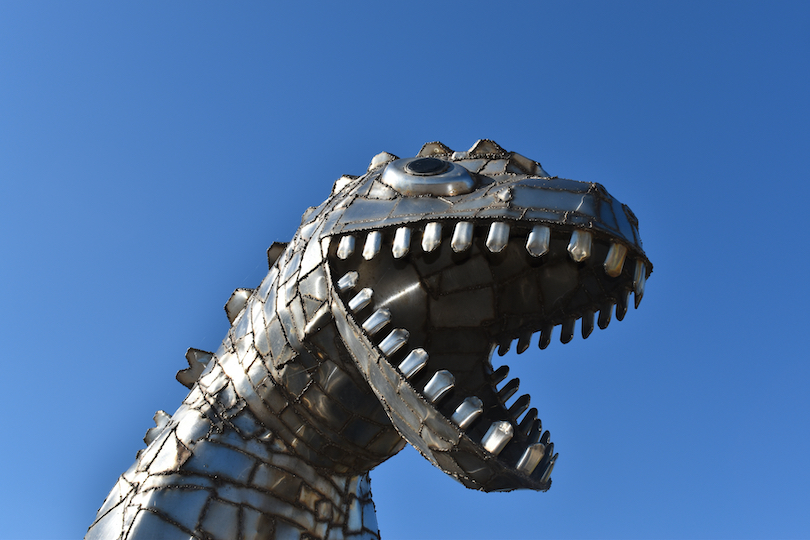 Attracting thousands of tourists and locals each year, the CityArt Walking Sculpture Tour is one of the best and most popular ways to explore the very rich artistic paradise of the city of Mankato.
Open year-round, a visit here will support local artists who have worked hard to have their pieces form part of this eclectic tour. Enjoy a one-of-a-kind open air sculpture show showcasing spectacular talent and consider buying some art as a gift or a souvenir to take home with you!
On top of the sculptures that are rotated out each year to keep anew, there are also many beautiful murals to gaze upon in every direction, as well as a lovely artistic spirit that fills the air!
1. Minneopa Falls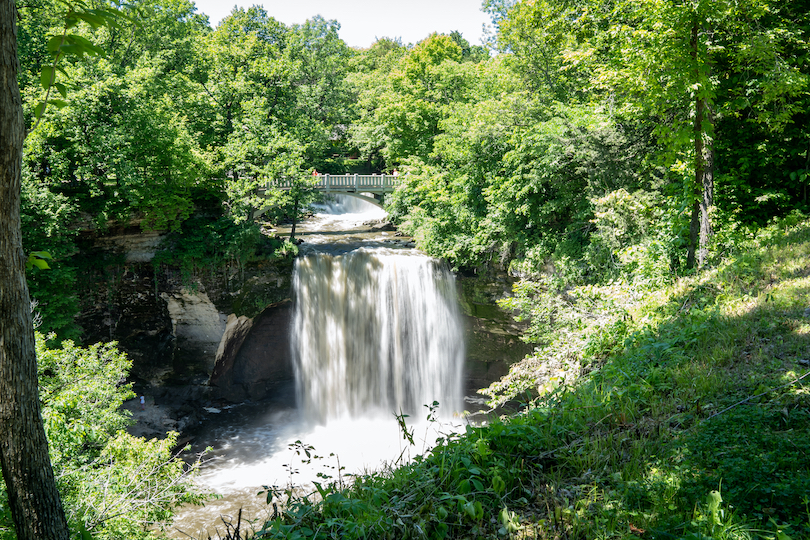 On top of the Bison Drive, the stunning Minneapoa falls can also be found tucked away in the Minneopa State Park. With two cascading falls, you can take your time exploring natural features, the many winding walkways, and immersing yourself in a gorgeous afternoon full of natural wonders! When you are at the top, consider venturing down and admiring the water from the foot of the falls.
Consider renting a bicycle to whiz past all the pedestrians along the way and get the most out of the day. Whilst snapping photos, make sure to keep an eye out for the Seppman Mill, a historic and picturesque windmill mill built using timber and local stone in the classic Germanic style.
Map of Things to Do in Mankato, Minnesota