Surrounded by spectacular scenery, Montana's second-largest city of Missoula lies at the spot where five mountain ranges meet. As it is also set on the banks of the Clark Fork River, with both the Bitterroot and Blackfoot Rivers lying nearby, it has loads of excellent outdoor activities, with hiking and whitewater rafting particularly popular.
While both locals and tourists certainly make the most of all its incredible landscapes, there are plenty of things to do in Missoula itself. Besides boasting some interesting historical tourist attractions, it also has a lively yet laidback feel to it, thanks in part to the large University of Montana campus. In addition, there is a very active community life, with many events, festivals and markets taking place. Located in Western Montana, Missoula really does have something for everyone.
In this post, we'll cover:
12. Mount Sentinel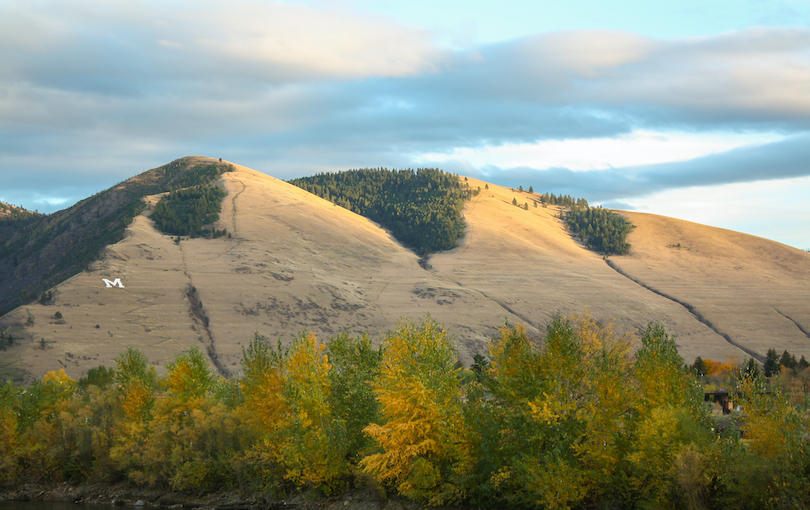 Looming above its surroundings, Mount Sentinel lies just to the east of the city and the University of Montana, with fabulous views to be had from its summit. Long a popular place to go hiking, the largely barren mountain reaches 1,572 meters, with a massive 'M' spied about halfway up its hillside.
Originally made out of whitewashed rocks, this large letter was placed there by university students back in 1908. For over 50 years, each group of freshmen would hike up and repaint it. Although this ended when it was later replaced by a concrete 'M', numerous traditions still take place around the standout sight.
Snaking around the slopes of Mount Sentinel are different trails for visitors to hike along, with clumps of woods found here and there. From its higher reaches, hikers can enjoy beautiful views over Missoula and the university below.
11. Missoula Farmer's Market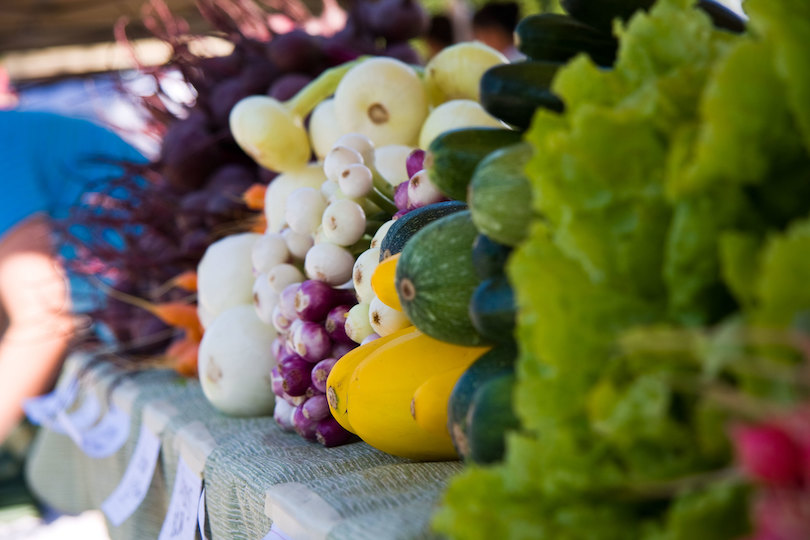 Peter Oelschlaeger / Flickr
While a number of great arts and crafts and fresh produce markets take place in the city, the one you can't miss is the Missoula Farmer's Market. Held every year since 1972, its farmers, food producers, and ranchers have been providing the community with fresh, local, and sustainable food ever since.
With a lively yet laidback air, the market's laden stalls and stands are loads of fun to peruse, with piles of vegetables, baked goods, and jams on display. Besides sampling some of its delicious treats and stopping for a coffee at one of its pop-up cafes, visitors can buy souvenirs produced and made in Western Montana.
Held in downtown Missoula on summery Saturday mornings from May to October, the Missoula Farmer's Market also takes place on Tuesday evenings between July and September.
10. Selway-Bitterroot Wilderness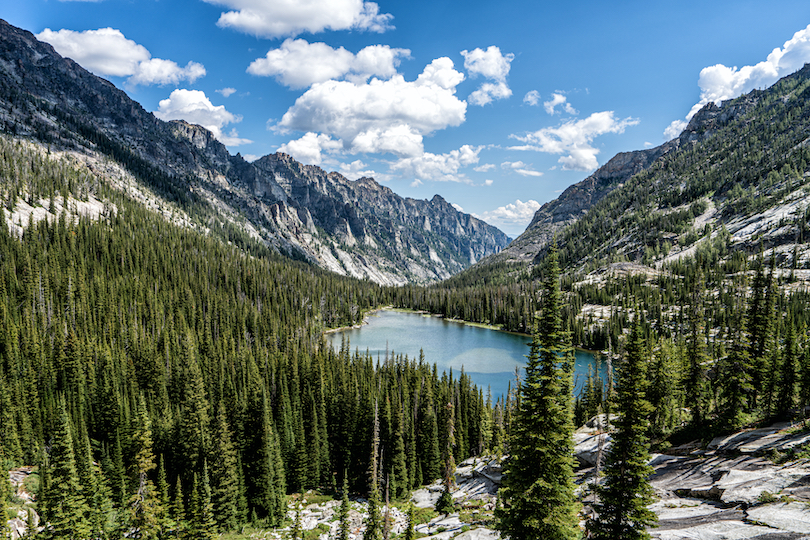 Home to dramatic landscapes and breathtaking mountain scenery, the Selway-Bitterroot Wilderness straddles the border of Idaho and Montana. One of the largest wilderness areas in the US, it boasts sweeping valleys, verdant forests, and prominent peaks.
As well as spanning the Bitterroot Mountain Range, it encompasses several national forests, with the Lochsa and Selway rivers originating in its upper realms. Scarred by glaciers, the majestic mountains' slopes are home to craggy canyons and cliffs, with almost 3,000 kilometres of scenic trails winding their way here and there.
Besides hiking around its rugged terrain, the park is a great place to go wildlife watching: elk, black bears, and mountain lions reside within. With whitewater rafting and camping are also on offer. The untouched landscapes of Selway-Bitterroot Wilderness really are a treat to explore and only lie an hour's drive to the south of Missoula.
9. Montana Snowbowl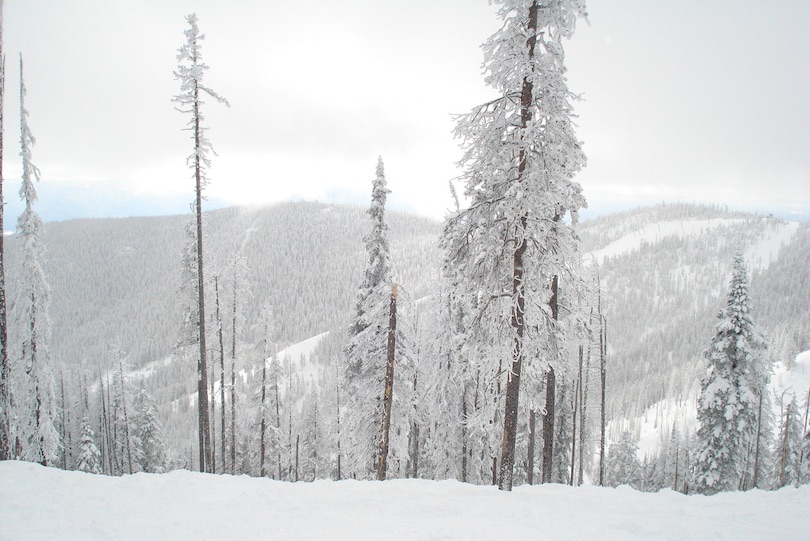 Marc Moss / Flickr
Nestled amid the marvelous mountains and woods of Lolo National Forest, the Montana Snowbowl is one of the best places to go skiing and snowboarding in the region. Easily accessible from Missoula, it lies just half an hour to the north of the city.
Delightfully underdeveloped, it is most well-known for its steep expert runs that descend from the top of the 2,310 meters high Big Sky Mountain. To reach its summit, visitors can take the Grizzly Chair from its base area or the LaVelle Creek Chair, which starts halfway up its snowy slopes.
In addition to having 40 fun runs for guests to try out, in the summer, the Montana Snowbowl provides lovely hiking and mountain biking. Many Missoulans come to simply grab a bite to eat or drink at its restaurants and bask in the laidback ambience and magnificent mountain scenery.
8. Lolo Hot Springs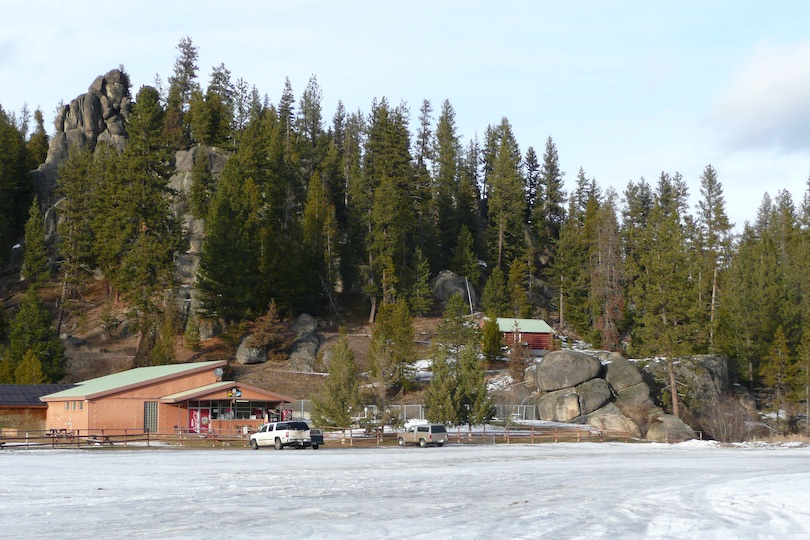 djembayz / Wikipedia
Set just a stone's throw away from the border with Idaho, the Lolo Hot Springs have long been a popular destination with local Montanans and tourists. Centered around their warm and revitalizing waters are lots of amenities, with a hotel, casino and business center on offer.
Used by the Lewis and Clark Expedition in 1806, the hot springs were enjoyed by Native Americans for centuries before that. Set at an elevation of 1,267 meters, the indoor and outdoor hot springs and pools are surrounded by sublime scenery, with excellent views to be had over the nearby woods and mountains.
Besides relaxing and unwinding in their soothing waters, guests can try everything from hiking and horseback riding to hunting, fishing, and cross-country skiing. With so much to see and do, the Lolo Hot Springs are ideal for a quiet weekend getaway or mid-week outdoor adventure experience.
7. Rattlesnake National Recreation Area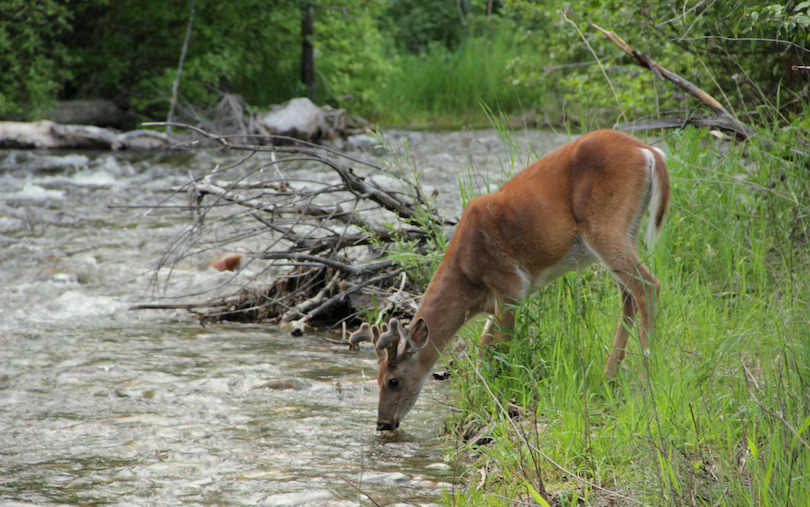 Henry Mulligan / Wikipedia
Boasting picturesque paths and trails, Rattlesnake National Recreation Area will delight nature lovers and outdoor enthusiasts alike. Set just an hour's drive to the north of the city, it encompasses a wonderful wilderness area of the same name and is included as part of Lolo National Forest.
Established in 1980, it protects lots of fabulous fauna and flora, with scenic ridges and sparkling lakes lying alongside verdant forests and majestic mountain peaks. Meandering amid the idyllic landscapes and scenery are more than 100 kilometers of trails for visitors to explore.
As well as hiking around the recreation area, many people go horseback riding or mountain biking amid the untouched nature, with cross-country skiing popular in the winter months.
6. Splash Montana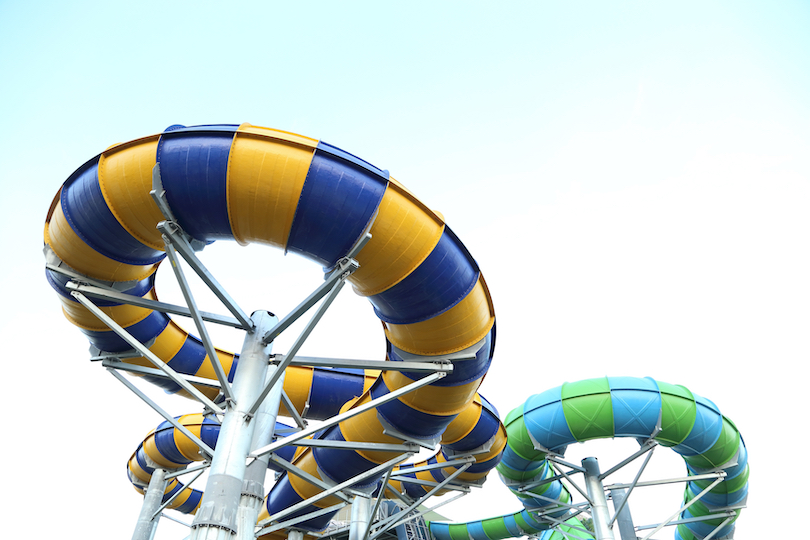 A wild, wet, and fantastic waterpark, Splash Montana is a fun and family-friendly place to visit that lies just a short distance from the city center. Only open in the sunny summer months, it is one of Missoula's most popular tourist attractions.
Home to lots of winding waterslides, outdoor pools, and a lazy river, it also has some fun floats for kids to play with, as well as shallow sections and spray features. Besides splashing about or soaking in its sparkling waters, adults can sunbathe around the outside of it.
In addition to this, Splash Montana has a cafe and grill where families can grab a drink or a bite to eat and take a breather from the waterslides.
5. White Water Rafting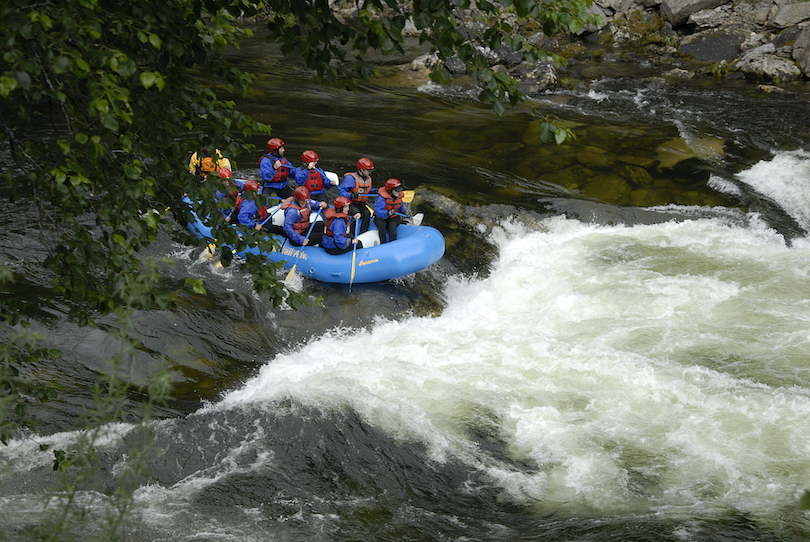 Set at the spot where five mountain ranges meet, Missoula is the perfect place to go white water rafting along the many rushing rivers passing through the canyons and gorges. Besides lying on the banks of the Clark Fork River, the Bitterfoot and Blackfoot Rivers also pass by not far away.
One of the most scenic and spectacular settings to go white water rafting is in Alberton Gorge, located just half an hour to the west of the city. Here you'll find exhilarating rapids to navigate, with mighty mountains and lush forests lying to either side of Clark Fork River.
This stunning stretch is the most popular part for white water rafting, with some great kayaking, canoeing, and boat trips to be had on calmer parts of the nearby rivers.
4. Caras Park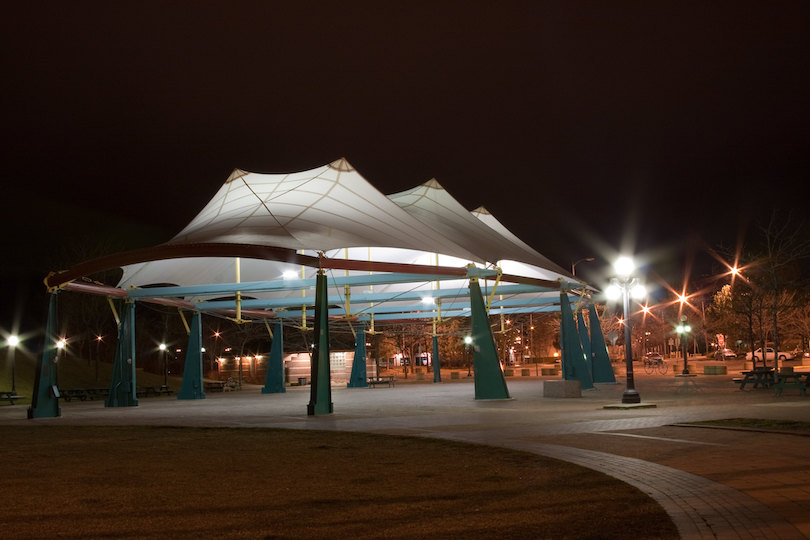 DwarfVader / Flickr
Lying right in the heart of Downtown Missoula, Caras Park can be found on the banks of the Clark Fork River. Besides being a pretty, pleasant, and picturesque place to spend some time, the park also hosts several community events and cultural festivals during the year.
While its green spaces are ideal for relaxation and recreation, its standout sight is its charming carousel. Built in 1995 by the community, its exquisitely crafted wooden horses and old-fashioned look and feel have bought joy to countless children and adults since then.
In addition, it also boasts Brennan's Wave – a human-made wave where local kayakers can battle against the white waters. Having hosted over a thousand events over the last ten years, Caras Park is well worth heading to: you never know if a fun and festive film, food, or kids' festival will be on.
3. Fort Missoula Museum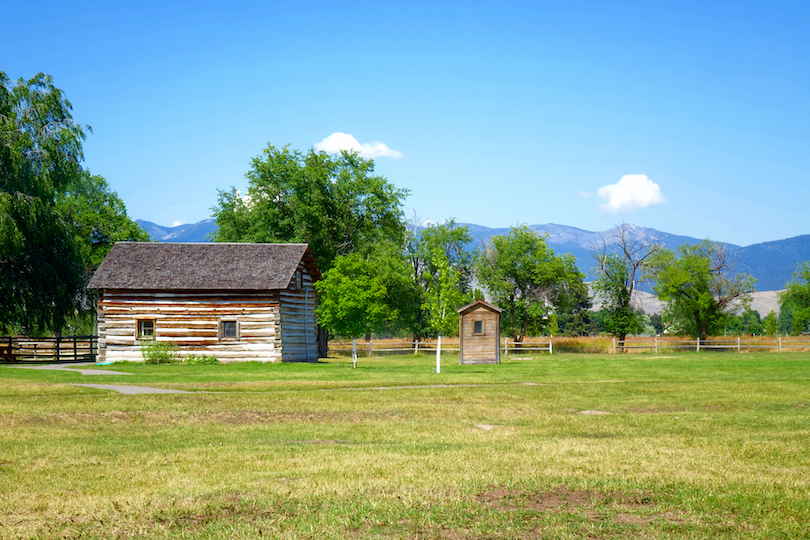 Established back in 1877 by the US Army to protect settlers to Western Montana, Fort Missoula is now a magnificent museum. Lying on the outskirts of the city, visitors can explore its numerous historic buildings and exhibits to learn more about the fort and the history of the region.
Initially built to protect local townspeople from raids by Native American Indians, the open fort was later used as a prison camp during WWII. All of this fascinating past and more can be delved into in-depth at its sprawling complex or on a tour around the site.
Besides excellent exhibitions on settlers, soldiers, and Indians who inhabited the area, visitors can stroll around some wonderfully preserved buildings, with the lovely Willamette Locomotive also on show.
2. Rocky Mountain Elk Foundation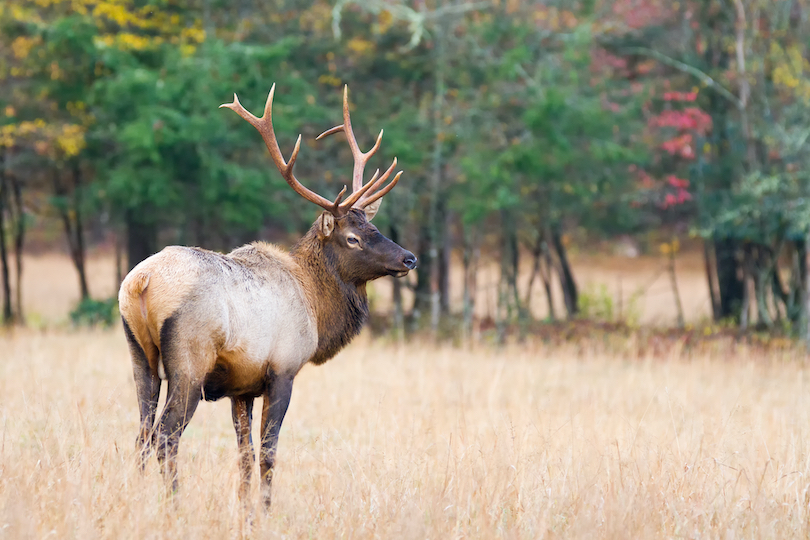 Founded in 1984, the Rocky Mountain Elk Foundation promotes not only the protection and preservation of wildlife, but also America's hunting heritage. At their visitor center on the outskirts of Missoula, guests can learn all about elk and the RMEF's efforts to conserve their natural habitats.
Through informative and interactive exhibitions, guests learn about these majestic mammals and the stunning landscapes they call home. Besides hearing elk bugles and identifying animal tracks, there are well-done wildlife conservation films to watch and an outdoor hiking trail to explore.
As the foundation's slogan is 'Hunting is Conservation,' visitors shouldn't be surprised to see some trophy elk mounts hung up on the walls. Offering a fascinating look into Montana and the Rocky Mountains' rich heritage, life, and culture, the RMEF is well worth visiting when in town.
1. Garnet Ghost Town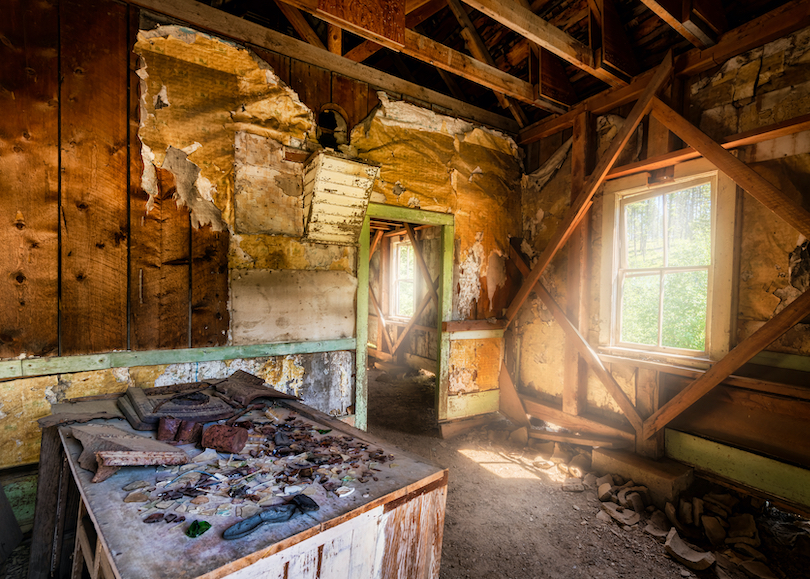 Once a thriving mountain mining town, Garnet Ghost Town now makes for a popular tourist attraction. Abandoned in the 1930s, the remains of its well-preserved buildings lie nestled high in the Garnet Mountain Range, just an hour's drive to the east of Missoula.
Wandering around its decaying old buildings and dilapidated cabins is an awe-inspiring if somewhat eerie experience as everything lies just as the miners left it when the gold ran out. Once home to lots of bawdy saloons, stores, hotels and a school, the town now lies at the mercy of the elements.
Now protected and preserved by both the public and a team of volunteers, Garnet is in remarkably good condition considering that it is a ghost town. Very unique and unusual, it is certainly one of the best and most unforgettable places to visit in Missoula with the abandoned town being set amidst some lovely mountain and forest scenery.
Map of Things to do in Missoula, Montana