Tucked away in between two beautiful natural harbors on a narrow isthmus, Auckland, on New Zealand's North Island, is set in one of the most stunning locations imaginable. Bordered by the Tasman Sea on one side and the Pacific Ocean on the other, the city has lots of fantastic beaches, picturesque countryside, and towering volcanic peaks lying nearby.
Widely regarded as one of the best places to live in the world, Auckland has a lovely laidback feel to it and is known as the 'City of Sails' due to the multitude of yachts that dot its waters.
With a very multicultural make-up, it is the most populous city in the country and is home to almost a third of New Zealand's population. With lots of great museums, outdoor activities, and historical tourist attractions in Auckland, it is a fabulous place to spend some time.
Auckland's main draw, however, will always be the gorgeous nature that lies around it. Just a short drive or boat ride away, you'll find everything from rainforests and hot springs to wineries and rugged islands.
In this post, we'll cover:
12. Auckland Art Gallery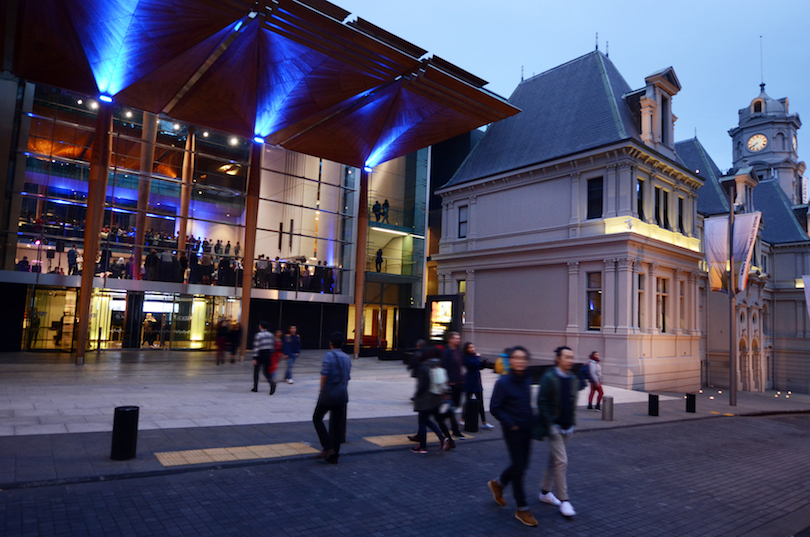 Located in a beautiful old French Renaissance building from 1887 that exhibits some fantastic modern extensions, the Auckland Art Gallery is home to the most extensive collection of art in the nation. Featuring both local and international artists, it has around 15,000 artworks on display, with jewelry, furniture, and ceramics on show alongside paintings, sculptures, and prints.
Boasting works by world-renowned artists such as Dali, Gauguin, Picasso, and Matisse, the collection is a joy to explore, with some pieces by local Maori and Pacific Islander artists being particularly striking.
As well as drawing art aficionados, the Auckland Art Gallery is also well worth visiting if you are into history; a number of its most impressive paintings depict when Maori and European explorers first met in the 1600s.
11. Kelly Tarlton's Sea Life Aquarium
Opened in 1985, this fabulous aquarium is named after Kelly Tarlton, a marine archaeologist and diver, who first proposed opening a facility to educate Aucklanders about the many underwater marvels that lay offshore. Located on the scenic Tamaki Drive that weaves its way along the city's waterfront, the center has thousands of different fish and marine species for you to check out.
Its long underwater tunnel is just one of its main highlights. Home to everything from sharks, stingrays, and penguins to shoals of brightly-colored fish and entire coral reef systems, a visit to the aquarium is as educational as it is entertaining, and makes for a great day out for all the family.
10. New Zealand Maritime Museum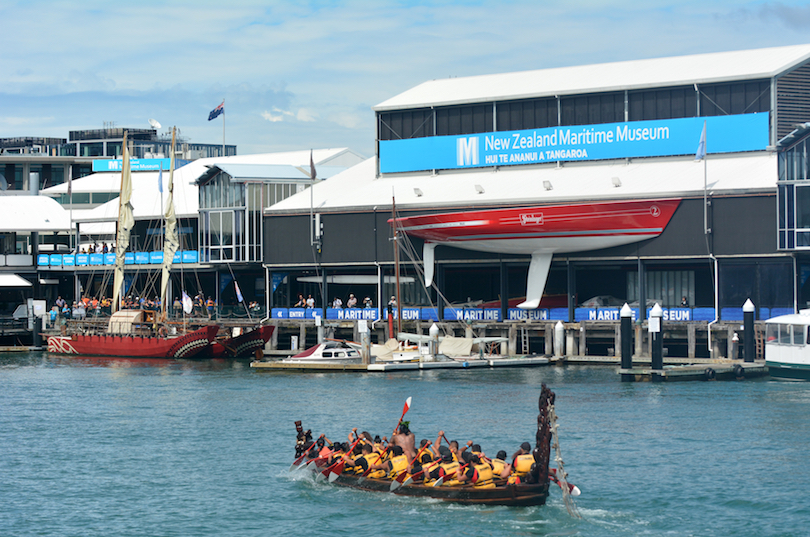 As the nation's history and culture are inextricably linked to the seas and oceans that surround it, it is well worth checking out Auckland's Maritime Museum if you want to learn more about the country's past. Starting with the early Polynesian explorers, its vast collection takes you on a whirlwind journey through the ages.
There are also a number of 19th and 20th century reconstructed ships for you to explore. With interesting displays on Maori vessels and navigation, as well as maritime art, trade, and recreational activities, this all-encompassing museum will give you a more in-depth insight into New Zealand's fascinating past.
9. One Tree Hill
Although it may be hard to believe it now, One Tree Hill's volcanic peak was once the largest and most important Maori fortress back in the 1700s.
Abandoned after the death of an influential leader, its 182-meter high summit now sports an obelisk with a statue of a Maori warrior before it, and is a memorial for all New Zealanders.
From atop of the small mount, you can enjoy a fantastic view out over Auckland; both natural harbors can be seen glimmering before you. Known as Maungakiekie in Maori, One Tree Hill is a lovely spot to head to if you're looking to escape the city's busy streets, and is located in the pretty Cornwall Park.
Named after a prominent New Zealand public figure, the park also has a playground, Stardome Observatory, and an information center where you can learn more about what the site would have looked like in Maori times.
8. Piha
One of the most popular and best-known beaches in the region, Piha lies directly to the west of Auckland, just beyond the Waitakere Ranges. Backed by verdant hills that tumble down to its two beautiful beaches, the small settlement's rugged coastline certainly makes for a spectacular sight, with the looming Lion Rock one of its most impressive features.
Due to the strong currents and waves that pound the shore, it is a brilliant place to go surfing, but the large swells can be quite dangerous at times. With the scenic Kitekite Falls lying nearby and a number of delightful hikes for you to do in the surrounding ranges, it's no surprise at all that Piha is so popular with Aucklanders and tourists alike.
7. Auckland Zoo
Located just a short distance away from the center of the city, Auckland Zoo makes for a fun day out for all the family. Opened in 1922, its spacious grounds are home to over 1,400 animals, birds, and reptiles, both large and small. Some of its most popular residents are its lions, elephants, and rhinoceroses.
While these may not sound typical of New Zealand, there are also six local ecological zones for you to explore. In the coastal, island, and night parts of the zoo, you can see everything from seals and penguins to kiwis and lizards.
An important educational and research institute, Auckland Zoo also has lots of interesting talks, presentations, and feeding sessions for you to attend throughout the day.
6. Tiritiri Matangi Island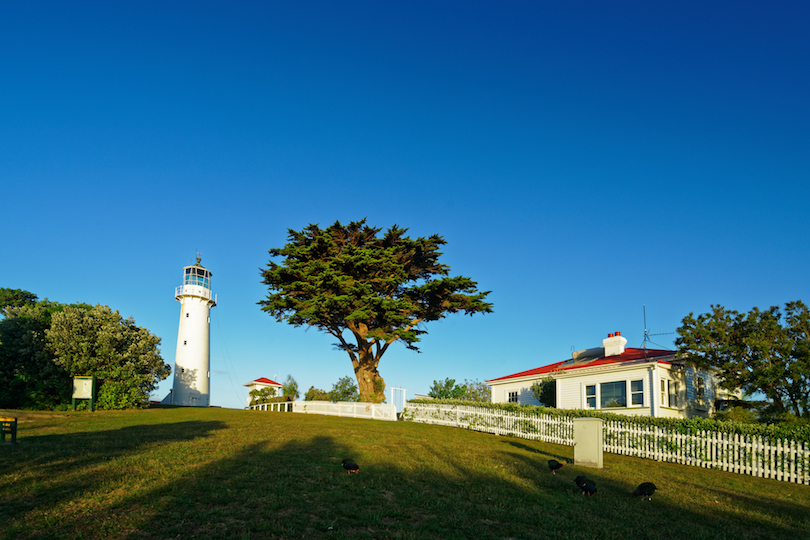 Lying in the Hauraki Gulf, just a short ferry ride away from Auckland, the small island of Tiritiri Matangi is now a nature reserve that protects and preserves the natural habitats of lots of different types of endangered birds.
Once completely deforested, it is now almost entirely covered in lush forest after a successful conservation project. To protect the birds and ecosystems, only a certain number of visitors are allowed each day.
Besides the stunning scenery, there are lots of idyllic paths and trails for you to explore. On the way, you're sure to spot lots of brightly-colored birds flying about. A popular day trip from the mainland, Tiritiri Matangi also has a historic old lighthouse and visitors center for you to check out, as well as the beautiful Hobbs Beach.
5. Rangitoto Island
Both the youngest and largest of the 50 or so volcanoes found in and around Auckland, the volcanic island of Rangitoto was only formed around 600 years ago when an eruption pushed it up from the seabed. Meaning 'Bloody Sky' in Maori, the entire island is now a scenic reserve.
Many trails weave their way amidst its lava fields, pohutukawa forests, and lava tube caves. Just a 25-minute ferry ride from Auckland, Rangitoto Island is ideal is you're looking to immerse yourself in nature. It is connected by a narrow causeway to Motutapu Island if you also want to explore its neighbor.
4. Waiheke Island
Despite having a population of just under 10,000, Waiheke is actually the third most populous island in the country after the North and South Islands. A popular destination with locals and tourists, the island has a wealth of breathtaking white sand beaches for you to choose from, as well as lots of spectacular scenery and exhilarating outdoor activities. These include kayaking in its emerald waters, zip-lining through the air, and exploring the island's many scenic paths and trails.
Due to its fertile land and warm microclimate, Waiheke is perfect for growing grapes, so it is renowned for its many excellent wineries. On top of all this, the island also has some fantastic boutiques, restaurants, and art galleries for you to check out if you get fed up of lounging on its spectacular beaches.
3. Mount Eden
Towering to 196 meters, Mount Eden offers one of the best views of Auckland. From its summit, you can see both the Hauraki Gulf and Manukau Harbor to either side of you. Just one of the city's many volcanic peaks, the mount was once used by the Maori as a fortress, and its symmetrical crater is still considered sacred to this day.
While visitors are not allowed to enter the crater, the rest of Mount Eden has lots of delightful paths and trails for you to wander along, with fabulous panoramas wherever you go.
2. Auckland War Memorial Museum
Housed in one of the most iconic buildings in Auckland – a beautiful Neoclassical temple – the museum's huge collection and extensive galleries offer a captivating look at New Zealand's past.
Opened in 1929, it primarily focuses on the nation's natural history and military campaigns. While its many specimens, historical artifacts, and artworks are wonderful to peruse, it is the museum's displays on Maori and Pacific Island culture and customs that are the main attractions.
Besides the enormous war canoe that stretches the length of the gallery, there is also a carved meeting house for you to enter, as well as lots of amazing artworks, artifacts, and photos on show. One of the most important museums in the country, it is here in front of the Auckland War Memorial Museum's cenotaph that many Aucklanders come each year to commemorate Anzac Day.
1. Sky Tower
Dominating the Auckland skyline, the Sky Tower stretches towards the heavens and reaches a height of 328 meters. Built between 1994 and 1997, the telecommunications tower is part of the city's casino complex. Its unique design makes it one of the most iconic landmarks in the whole of Auckland.
Its upper levels are accessible to the public. Up amongst the clouds, you'll find two restaurants and a café, as well as three observation levels, where you can enjoy some of the most spectacular views imaginable.
Remarkably, one of the restaurants rotates, so while eating lunch, you can enjoy 360-degree views of Auckland, the natural harbors, and the islands below. If all that wasn't enough, daredevils can sign up for a 'SkyJump' which sees them plummeting 192 meters towards the ground from the observation deck. While hurtling through the air, they can reach speeds of up to 85km/h.
Best Time to Visit Auckland
As the weather is warm, the sun is shining and the days are longest, November to February is when most people visit Auckland. Even in summertime, the city is often cloudy and windy, receiving regular rainfall throughout the year.
This peak season sees temperatures of 20 to 24°C (68 to 75°F) with prices high and its hotels and restaurants packed. As the weather is drier, this is the best time to stroll about its CBD and harbourfront or swim in the sea and enjoy bungee jumping and skydiving.
Aside from the Christmas and New Year's celebrations, there are the magical Lantern Festival and Pride to take part in. A lively atmosphere reigns but some attractions can be a bit busy.
March through May is also very pleasant with tons of events taking place. These include its popular Pasifika and Auckland Arts festivals and action-packed Royal Easter Show. While it rains more, the warm days are still great for hiking pretty autumnal landscapes.
With June, July and August each seeing 19 days of rain on average, most people stay away during winter. While September and October are still quite rainy, the blossoming flowers and Heritage Festival draw people back. Prices are cheaper though and there are fewer crowds.