Bordered by the Baltic Sea to the north and a very mountainous region to its south, the Central European country of Poland is home to a very diverse range of landscapes, with large parts of it lying on the North European Plain.
While lots of lovely countryside can be found throughout the country, of particular note are the beautiful Swietokrzyskie and Beskids mountain ranges, while the Masurian Lake District is also very impressive, as it is home to over 3000 sparkling lakes. Hidden away among its many habitats are a wealth of fantastic cities and towns for you to check out, with Krakow and Gdansk boasting some of the most beautiful historical centers in Europe.
In this post, we'll cover:
Greater Poland (Wielkopolskie)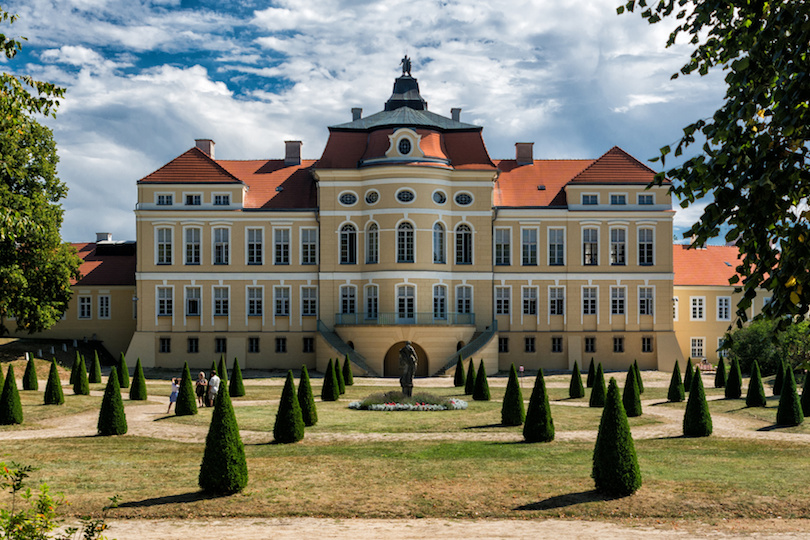 Located in the western central part of the country, Greater Poland is awash with history. Many of its towns and cities have a Germanic feel to them, as the region was ruled by Prussia and the German Empire for all of the 19th century.
As such, there is a very interesting mix of architectural styles on show. Poznan, the capital of the region, and Gniezno are two of the most popular draws for tourists because of the amazing monuments, churches, and museums they boast, alongside their spectacular old towns.
Although the charming countryside is mainly made up of endless farmland with picturesque villages scattered here and there, there are some fantastic intact pockets of nature for you to visit; the Greater Poland Lakes in Wielkopolski National Park are one of its main attractions.
Kuyavia-Pomerania (Kujawsko-Pomorskie)
Lying in the mid-north of Poland, this wonderful part of the country consists of the two historic regions of Kujawy and Pomorze, which boast a stunning array of majestic medieval castles, crumbling fortresses, and breathtakingly beautiful old towns.
While historic towns such as Bydgoszcz, Torun, and Chelmno are some of the most popular places to visit in the region due to their lovely old towns, Kuyavia-Pomerania actually has lots of great nature, with rolling hills and sparkling rivers cutting through its patchwork-looking farmland.
As the region used to be ruled by various German states, there is a unique cultural heritage in Kuyavia-Pomerania; this is exhibited in towns such as Biskupin – which is also home to some interesting archaeological sites – and Ciechocinek, a famous spa town.
Lesser Poland (Malopolskie)
Bordering Slovakia in the south of the country, Lesser Poland is the most popular region to visit amongst tourists. It's not hard to see why, as it is home to the beautiful Tatra Mountains, the historic city of Krakow, and the chilling Nazi-Germany concentration camp of Auschwitz.
With six national parks scattered around the region, Lesser Poland is awash with stunning scenery, and glorious mountains rise up wherever you look; the Beskid, Jura, and Tatra mountain ranges all make up part of its territory.
While the fantastic old town in Krakow (Poland's second-largest city) and the somber Auschwitz Memorial and Museum see the most visitors, the region has lots of other interesting sights for you to enjoy, with the salt mines at Wieliczka and the spa resort at Rabka-Zdroj also well worth a visit.
Lodz (Lodzkie)
Centered around Lodz, the third-largest city in Poland, this beautiful region is located in the Central Polish Lowlands, not far from the Swietokrzyskie Mountains.
Despite much of its territory being quite urbanized and industrialized, there are some nice pockets of nature for you to enjoy, with its landscape parks of Lodz Hills, Przedborz, and Sulejow particularly delightful to explore.
While the lively city of Lodz with all its incredible 19th-century industrial architecture is the main draw, both Piotrkow Trybunalski and Lowicz with its two pretty market squares are well worth checking out. There are many more dilapidated yet strangely beautiful former industrial towns dotted around the region.
Lower Silesia (Dolnoslaskie)
With stunning natural sights such as the delightfully named Giant Mountains to see, as well as the rolling Trebeznica Hills, the scenic Jeleniogorska Valley, and the mountain-filled Klodzko County, Lower Silesia in southwestern Poland certainly boasts an incredible range of landscapes.
In part due to its proximity to both Czechia and Germany, the region has been ruled by both Bohemia and Prussia in the past. This is best exhibited in cities such as Wroclaw, Boleslawiec, and Swidnica, which boast lots of interesting historical sights and cultural landmarks.
With lots of pristine nature for you to hike or cycle through in the national parks of Karkonosze and Stolowe Mountains, Lower Silesia offers up the perfect combination of history, culture, nature, and outdoor activities. Its plethora of fantastic spa towns are yet another reason why it's one of Poland's most visited regions.
Lublin (Lubelskie)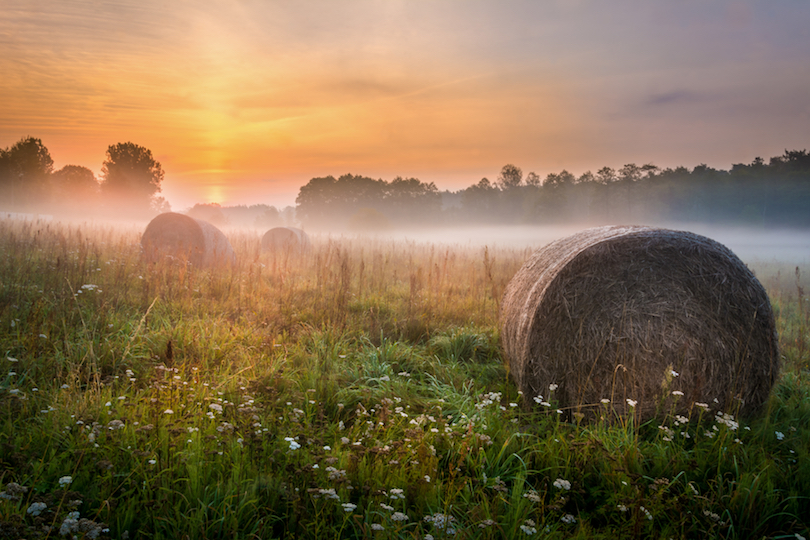 Bordering Belarus and Ukraine in the east of Poland, Lublin is a very green and picturesque part of the country. Its incredible wildlife is best viewed in Poleski National Park and Roztocze National Park.
As the region once had a substantial Jewish population, there are lots of Jewish Heritage Tours that take visitors around its many historic towns and cultural landmarks; these include a trip to the sad and somber Belzec, a Nazi Germany extermination camp where many of Lublin's residents tragically ended up.
Of its many towns and villages, the well-preserved historic centers of Lublin, the Baroque town of Chelm, and Zamosc with its wonderful Renaissance architecture are the pick of the bunch.
Lubusz (Lubuskie)
Nestled away in the west of the country on the border with Germany, Lubusz is awash with lovely scenery. Beautiful forests and lakes dot its picturesque landscapes, while in the south, lots of vineyards and wineries can be found.
Making up part of the historical region of Lubusz Land, its historic capital of the same name is actually located across the border in Germany, where it is known as Lebus. The Oder River separates the two territories and indeed the two countries. While this line was decided upon in 1945, the border and region have changed hands numerous times over the centuries, so its towns showcase a delightful mix of German, Polish, and Czech culture.
While Lubusz is quite sparsely populated, Gorzow Wielkopolski and Zielona Gora, its two largest towns, are well worth a visit, with the latter lying at the heart of its fantastic wine region.
Masovia (Mazowieckie)
While most visitors to Masovia in central Poland rarely look past the nation's capital and largest city of Warsaw, there is certainly a lot to see in the surrounding countryside, with magnificent Gothic castle ruins to be found at Ciechanow and a lovely old medieval center in Plock.
Nature also abounds in Masovia; its lovely landscape parks are home to lots of beautiful forests, lakes, and rivers, with Bug Landscape Park, Kozienice Landscape Park, and Kampinos National Park being particularly impressive.
Warsaw, of course, is a must-see when in Poland. The vibrant capital boasts lots of interesting historical sights, the humongous Palace of Culture and Science, and lively nightlife, with its reconstructed old town just one of the many highlights.
Opole (Opolskie)
Having been ruled by everyone from the Poles and Prussians to the Austrian Hapsburgs, it should come as no surprise to learn that Opole has a wealth of fascinating historical sights and cultural landmarks for you to check out. The region is also home to Poland's only Germany minority.
As such, there is a very interesting cultural mix in its towns and villages, with the city of Opole on the Odra River, the medieval town of Nysa, and the Renaissance town of Brzeg among its main draws. The elegant Moszna Castle is the pick of the bunch.
While parts of Opole are heavily forested, much of its landmass consists of arable land, with some stunning scenery to be found in Opawskie Mountains Landscape Park.
Podlaskie (Podlaskie)
Located in the northeast of Poland next to Lithuania and Belarus, Podlaskie is a wonderfully wild and remote part of the country to visit, with its vast forests having earned it the title of 'the Green Lungs of Poland.'
That nickname is very appropriate considering the fact that 88 nature reserves are scattered around its sparsely populated territory. In addition to this, its four national parks protect and preserve pristine forests which are home to all kinds of wildlife. Bison lynx, moose, and wolves can all be found alongside a plethora of bird species.
Although not known for its towns, some beautiful palaces, churches, and synagogues are dotted about here and there, with Bialystok and Tykocin home to lots of impressive monuments and old buildings.
Pomerania (Pomorskie)
Home to part of Poland's scenic Baltic coastline, Pomerania in the north of the country is a top-rated tourist destination, with lots of seaside towns and fishing villages for visitors to check out.
The two largest cities of Gdansk and Gdynia are awash with great things to see and do. The former is renowned for its Gothic, Renaissance, and Baroque-filled historic center, which has led to many people calling it one of Europe's most beautiful cities.
Visiting the long and narrow Hel Peninsula is simply a must when in Pomerania, as you are bordered on both sides with glittering waters and delightful beaches, while the largest dunes in Europe are found at Slowinski National Park.
Silesia (Slaskie)
Lying in the south of Poland, Silesia is a very historical region, although most of its territory has now been divided up among the surrounding regions in Poland, with some of it being located across the border in Germany and Czechia.
Lots of wonderful nature is to be found in Silesia. One can go rock climbing in the Polish Jurassic Highlands, skiing in the Silesian Beskids mountain range at Szczyrk and Brenna, or hike along the Trail of the Eagle's Nests, stopping off at any one of the 25 medieval castles that lie along the route.
Poland's most populated region has lots of fantastic cities and towns for you to visit. Both Katowice and Bielsko-Biala are very interesting to explore, with Czestochowa being one of the most important pilgrimage sites in the world for Roman Catholics.
Subcarpathia (Podkarpackie)
The most southeastern region in the country, Subcarpathia is packed with majestic mountains, with the Beskid and Bieszczady ranges running through it. It also lies at the foot of the Carpathian Mountains.
As such, there is loads of lovely hiking on offer in its mountains and valleys, while rock climbing is also very popular. Some parts of the region are among the wildest and most remote in Europe.
While Rzeszow on the Wislok River is the largest city and indeed capital of Subcarpathia, there is much more to see besides, with Jaroslaw and Krosno both attracting their share of visitors.
Holy Cross Province (Swietokrzyskie)
Named after the beautiful Swietokrzyskie mountain range that runs through it, the southern region of Holy Cross Province is breathtakingly beautiful to behold. Much of it is made up of rambling hills and farmland, with lots of lovely landscape parks to boot.
Hidden among its delightful landscapes are many health resorts and spa towns, with Busko-Zdroj the most popular of them all. The stunning scenery that greets you wherever you go really makes it a nature lover's dream.
While its unspoiled nature is what many people come for, history is also on show in Kielce's awe-inspiring castle and palace, while the medieval and renaissance town of Sandomierz is also well worth checking out.
Warmia-Masuria (Warminsko-Mazurskie)
With the Russian enclave of Kaliningrad to its north and Pomerania with Gdansk to its west, the northern region of Warmia-Masuria only has a small coastline on the Bay of Puck, which is separated from the open Baltic Sea by the Hel Peninsula.
The region, however, is renowned for its many lakes; there are remarkably over 3000 for you to check out, with swimming, sailing, and fishing all very popular activities.
Tucked away amongst its many waterways and glistening lakes are some charming cities and towns. The Gothic center of Olsztyn and the scenic Mikolajki are popular haunts, with the latter serving as a gateway to the Great Masurian Lakes area.
West Pomerania (Zachodniopomorskie)
Located in the northwest corner of Poland, West Pomerania is home to a beautiful Baltic Sea coastline, which is riddled with wonderful beaches; many lakes and forests can also be found in the region.
As it is one of the greenest parts of the country, West Pomerania attracts crowds of tourists. Its towns and cities exhibit a wonderful range of architectural styles, with Gothic, Baroque, and Renaissance buildings all on show.
The most impressive of them are Szczecin and Koszalin, while the seaside towns of Swinoujscie, Kolobrzeg, and Darlowo are also worth checking out for the beautiful beaches that lie nearby.