Attracting nearly one million visitors annually, Milford Sound is one of New Zealand's most popular tourist destinations. Situated within the Fiordland National Park on South Island, this awe-inspiring natural wonder is more accurately a fjord than a sound because it was formed by melting glaciers.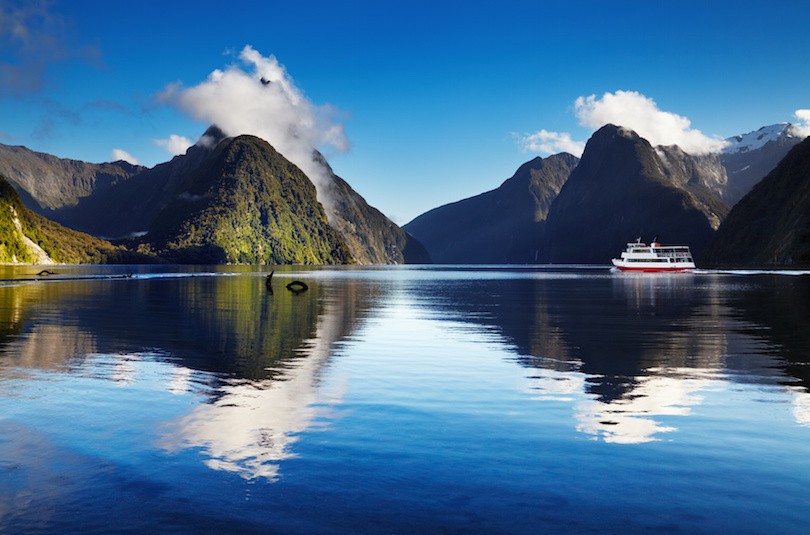 Surrounded on both sides by steep, imposing cliffs and lush rainforest, the Sound features several majestic peaks named for animals and objects that they resemble such as Mitre Peak, The Elephant and The Lion.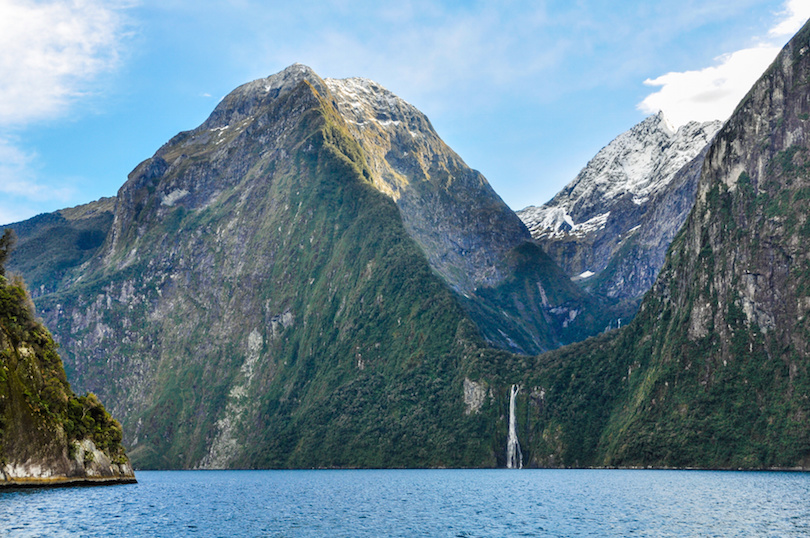 The frequent rains in Milford Sound enhance the beauty of the place by creating hundreds of waterfalls that cascade down the steep cliffs and remain even days after the rains stops. Two permanent cascades, Lady Bowen Falls and Stirling Falls, are also among the Sound's popular attractions.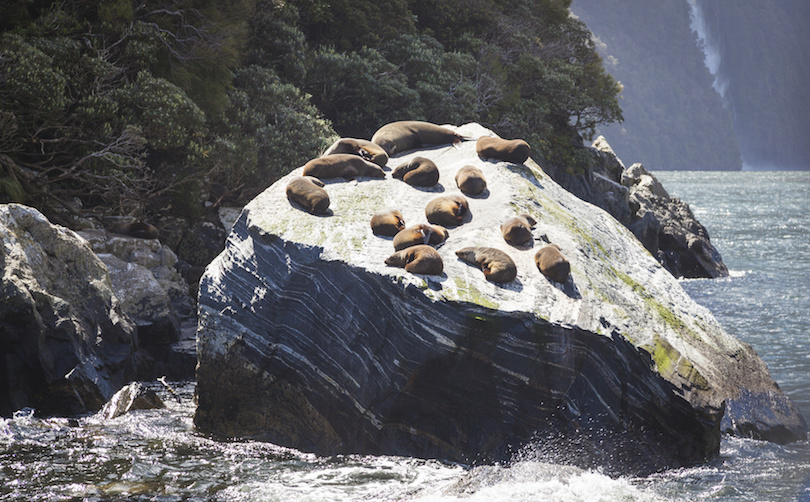 A visit to the Sound offer views of spectacular scenery and wildlife such as dolphins, penguins, seals and New Zealand glow worms. The Sound is home to the largest population of black coral trees in the world, and an underwater observatory allows tourists to see the black coral.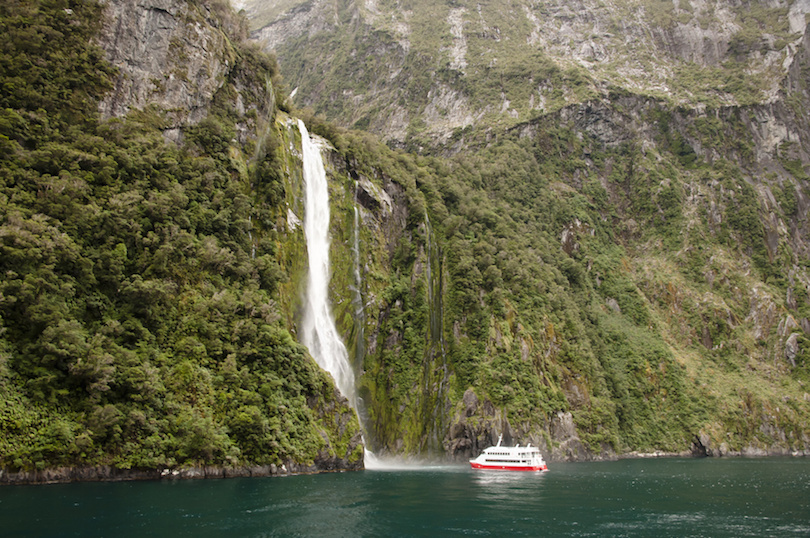 Most scenic tours of Milford Sound involve bus rides through the breathtaking landscape and boat cruises into the Sound. Tourists also have the option of flight tours to admire the majestic mountains, alpine lakes and rugged coastline from the air.
Other ways of exploring the Sound and nearby area are by canoeing and walking the Milford Track, an old Aboriginal trail that offers amazing scenery. Milford Sound is in a remote location, and most tours depart from either Queenstown or Te Anau with the latter being much closer.