The Mezquita (Spanish for "Mosque") of Cordoba is a fascinating building famous for the forest of pillars and arches inside the main hall. It is unique in that it has undergone several religious changes over time.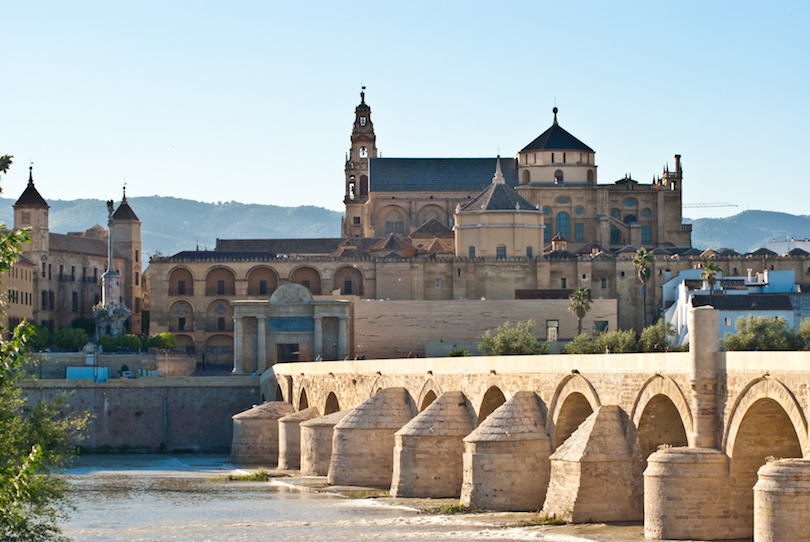 Construction on the mosque began in 784 AD after the Moors captured Cordoba. It was built on the spot where a 6th-century Visigothic church had once stood. In the last half of the 10th century, after several additions, it was completed.
In the 13th century, the Christians took Cordoba from the Moors. At this time, they consecrated the building as a Christian church. During the 1520s, they actually built a church within the mosque. However, they agreed to leave the Moorish architecture in place. Today, the official name of the Mezquita is the Cathedral of St. Mary of the Assumption.
With such a varied past, it is no wonder that the Mezquita of Cordoba is one of the most popular tourist attractions in Spain. From the outside, the Mosque looks similar to many other buildings of the time. However, the inside of the building is what sets it apart from other Mosques in the region. This structure contains elements of different cultures including Visigoth, Byzantine, Persian and Syrian.
One of the most interesting areas in the Mezquita is the Mihrab. This prayer niche faces the direction of Mecca for the Muslims. The shell-shaped ceiling of the Mezquita's Mihrab was carved from a single piece of marble. Mosaics and plasterwork that decorate the chambers on each side make it an excellent example of Islamic art.
One of the most unique design elements is the use of red and white double-tiered arches within the building. Sculptured pillars, recycled from the Roman temple that previously stood at the site, support these arches. Originally, there were 1,293 columns, made from onyx, marble, granite and jasper, but only 856 remain today.
There are many additional aspects of the Mezquita of Cordoba that should not be passed by. These include the 16th century Baroque choir, the Courtyard of the Orange Trees and the Torre del Alminar, a minaret used to call the faithful to prayer.