The Land Down Under has many splendors that shouldn't be overlooked. For those who are planning to make their next great getaway to this large island in the Southern Hemisphere, it's always a wise notion to ensure that you pre-plan for your adventure by creating a must-see list of destinations.
While most people initially think of Sydney as their "go-to city" when heading down south to spend some time with the Aussies, there are actually numerous other attractions that are situated throughout the Greater Australian States that are as equally inviting, and just as historically and culturally scintillating as the main tourist hub in AU (Sydney) is.
So before you get on board that jumbo jet and make your way across the ocean to a faraway place where they really do grill shrimp on a "barbie," be certain to note these fascinating destinations in Australia.
5. Melbourne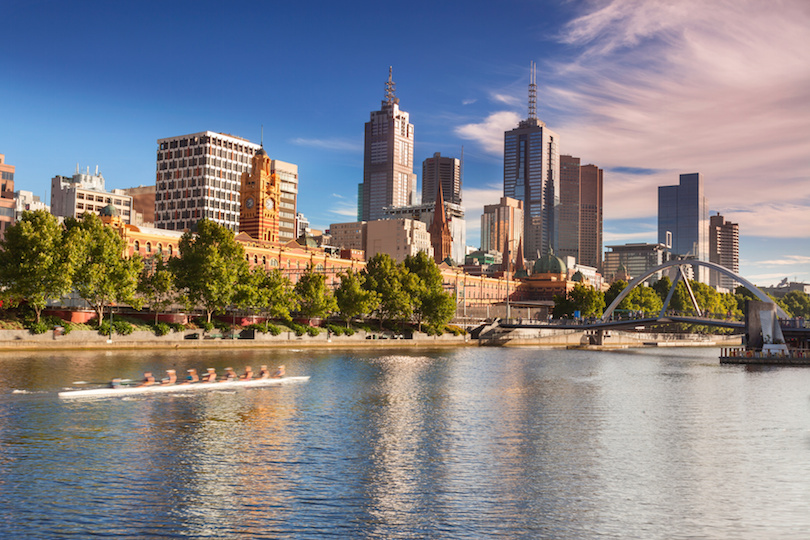 This is a must-see paradise that is equally as comparable to Sydney and that is surrounded by crystal clear ocean waters, tons of tourist attractions, shops, eateries and much more. With more than 3 million residents, one would never think that this metropolis had rather humble beginnings as a gold rush town in Victoria during the 1800s.
If you are staying at a hotel in Melbourne, make sure to jot down the following prime attractions into your must-see list: The Immigration Museum, Gold Treasury Museum, Old Melbourne Gaol (Jail), National Gallery of Victoria, Scienceworks, Royal Botanic Gardens, Fitzroy Gardens, Treasury Gardens and Melbourne Aquarium.
4. Darwin
If you have time while in Australia, head to the Northern Territory—where you will find the historical town of Darwin. Settled by the Dutch and the French in 1864, the city is rich with war history, particularly WWII – where it served as a naval allied base and was attacked 64 times by the Japanese; something few people actually know.
You can use Darwin as your central hub for soaking up some rich history of these people's and their land, as well as trekking out to other nearby attractions that include: Kakadu National Park, Arnhem Land, Jim Jim Falls, Litchfield National Park, Darwin Crocodile Farm, The Larapinta Trail, The Olgas and Devil's Marbles Conservation Park.
3. Sydney
Should be near the top of your list, and is one of the top tourist destinations in this country. Aside from the gorgeous and picturesque views of Sydney Harbor and the Australian coastline, there are numerous tourist attractions in Australia that are not to be missed when here. A few to add to your list include: The Rocks, Sydney Opera House, Sydney Harbour, Darling Harbour, Sydney Olympic Park, AMP Tower and Sydney Beaches (including: Bondi and Manly).
2. Fraser Island
Ever wonder what the world's largest sand island looks like? If you do find yourself in South-East Queensland, then you need to make sure that you add this island to your list of tourist destinations in Australia. This tropical retreat spans 184,000 hectares and stretches over 120 km off the beautiful Fraser coast.
1. Great Barrier Reef
Formed nearly 10,000 years ago – just after the passing of the last Ice Age – is one of the oldest living coral reefs in the world, and also is one of the largest, too. This reef stretches more than 1,250 miles spanning an area of more than 135,000 square miles, and is aptly named as one of the "Wonders of the World."
But the beautiful coral isn't all that you get to see, there are more than 2,000 different kinds of fish and more than 500 species of coral polyps. If you really want to enjoy smooth access to this amazing and must-see site, make sure that you visit two towns nearby: Cairns and Townsville.
This post was written by freelance writer for Expedia, Erica Gustafson who loves to travel blogs about her adventures on a daily basis.