Renowned around the country for the role it played in the early history of the States, Williamsburg was once the capital of both the Colony and Commonwealth of Virginia. Thankfully, its eighteenth-century streets are still very well-preserved with impressive old buildings and historic landmarks on show wherever you go.
As much of the center is protected as part of the largest living history museum in the world, people can explore heaps of atmospheric old churches, colleges and colonial taverns. It was here amidst the town's bustling streets that famous figures such as George Washington and Thomas Jefferson spent their time and planned for American independence.
While Colonial Williamsburg and all its immersive experiences understandably dominate visitors' itineraries, there are also the fun theme parks Water Country USA and Busch Gardens to check out nearby. Besides these attractions and things to do in Williamsburg there are some excellent art museums to be found so its no wonder tourist come here in droves.
17. George Wythe House
A fascinating place to visit, the George Wythe House in the center of the city highlights how people used to live in 1700s Williamsburg. Besides being home to fine furnishings and period pieces, it has various gardens and outbuildings for you to explore.
Built in 1754, the grand Georgian house is named after its former owner George Wythe who was an influential attorney and eventual signer of the Declaration of Independence. Highly respected in the Revolutionary era, he acted as a mentor to Thomas Jefferson among other Virginia patriots.
While touring the pretty property, you'll learn more about his achievements and see how the wealthy lived during colonial times. The historic old house also served as a headquarters for General George Washington prior to the Siege of Yorktown.
16. Whitley's Peanut Factory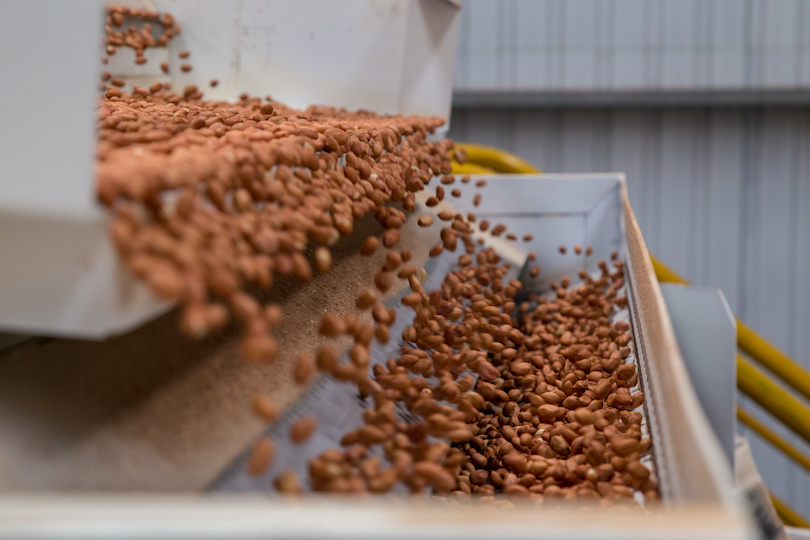 Prized throughout Virginia for their rich flavor, Whitley's Peanut Factory has now been producing tasty treats since 1986. At their sleek store on the northern outskirts of town, you can sample big bags of classic salted peanuts alongside other uniquely flavored mixes and buy some as souvenirs.
What started out in the eighties as a small family-run production with just a single batch roaster has since grown into one of the state's finest quality gourmet products with three locations. The peanuts are still home-cooked and hand-dipped the old-fashioned way which creates their signature crunchy, fresh flavor.
At the small store, friendly staff members will explain the extensive selection of boiled, roasted and caramelized concoctions available and help you select your perfect peanut.
15. Jamestown Glasshouse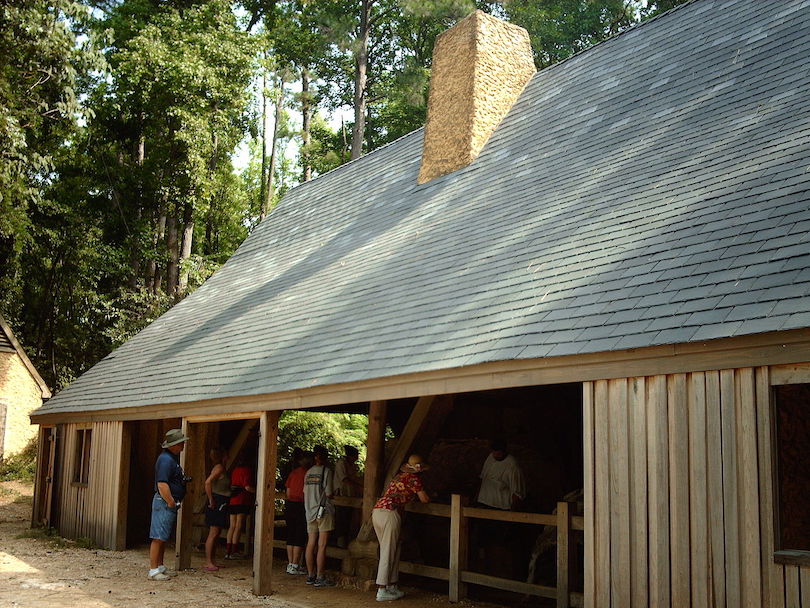 Nationalparks / Wikipedia
One of the highlights of any visit to Historic Jamestowne is watching skilled glassblowers produce colorful and creative artworks right before your eyes. On the actual site of the settlement's original furnace, you can now see the artists demonstrate the same techniques used more than 400 years ago.
Remarkably enough, the first glasshouse at Jamestown was erected shortly after the settlers arrived in 1608. While they initially envisaged the art as being key to the economy, bad weather, starvation and Indian massacres all meant the furnaces were abandoned just a couple of decades later.
Guests can now see the ruins before learning about the art and history of glassblowing at Jamestown from the reconstructed workshop's expert artisans. Afterwards, you can stop by the gift shop before exploring the rest of the amazing old English settlement.
14. Williamsburg Winery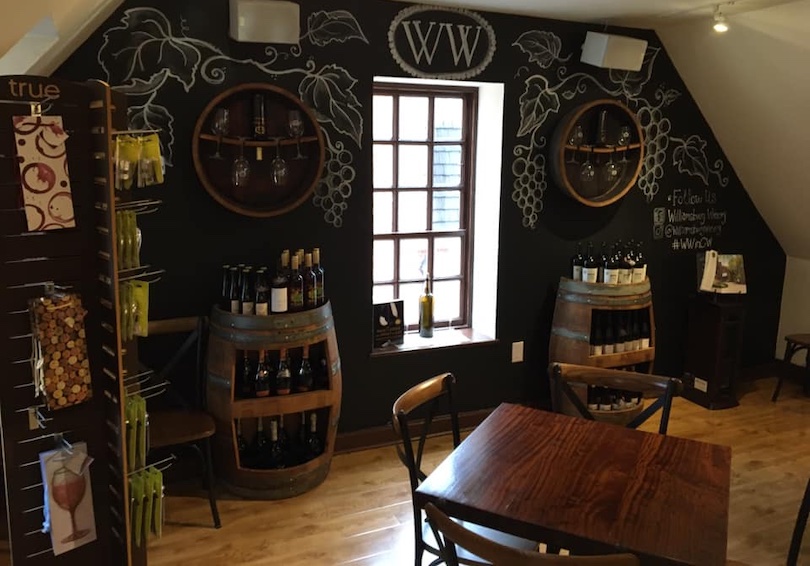 Williamsburg Winery / Facebook
After wandering about the colonial center of town, there is no better place to relax and unwind than at the award-winning Williamsburg Winery. Amidst all its vast vineyards, you can take terrific tours and tastings or dine at the top-class Gabriel Archer Tavern.
Now the largest winery in all of Virginia, it was established in 1985 by Patrick and Margaret Duffeler who called the parcel of land 'Wessex Hundred'. At the enormous estate, you'll find cultivated vines lying next to picturesque wild spaces and exquisite on-site dining establishments.
On tours, you'll explore its cellars and vineyards and learn how they produce wine before sampling some superb selected vintages from their collection. If all that wasn't enough, you can always stay a day or two at its luxurious country-style hotel which has 28 custom-designed rooms to choose from.
13. Bassett Hall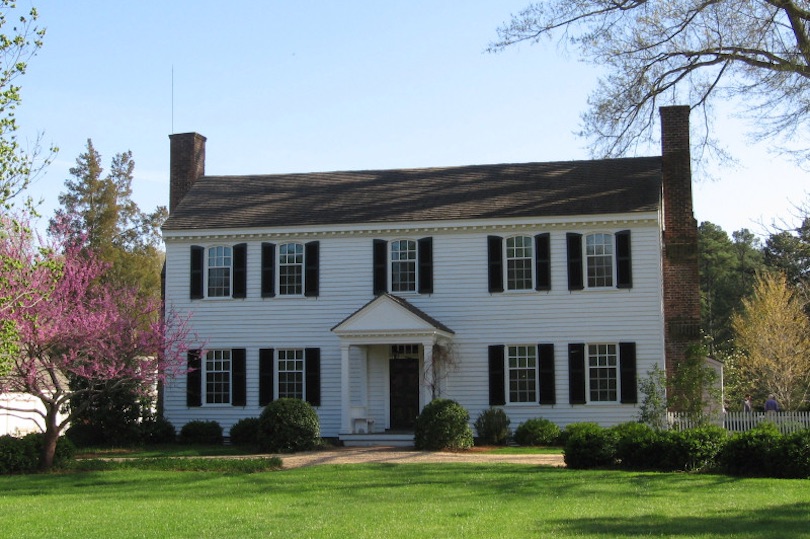 Another incredible historic house for you to visit is the beautiful Bassett Hall in the town center. Set amidst lush lawns and gardens, its elegant interior has been restored to its 1930s and 40s appearance with ornate furniture, art and period pieces on show wherever you look.
The former home of wealthy financier and philanthropist John D. Rockefeller Jr. and his wife Abby Aldrich, the fetching farmhouse was built between 1753 and 1766. Delightfully decorated, it shows how the family lived in the forties and financed the historical restoration of Colonial Williamsburg.
After touring around its immaculate rooms and learning more about the house and family from your knowledgeable guide, make sure to stroll about the lovely Colonial Revival-style gardens outside.
12. Williamsburg Premium Outlets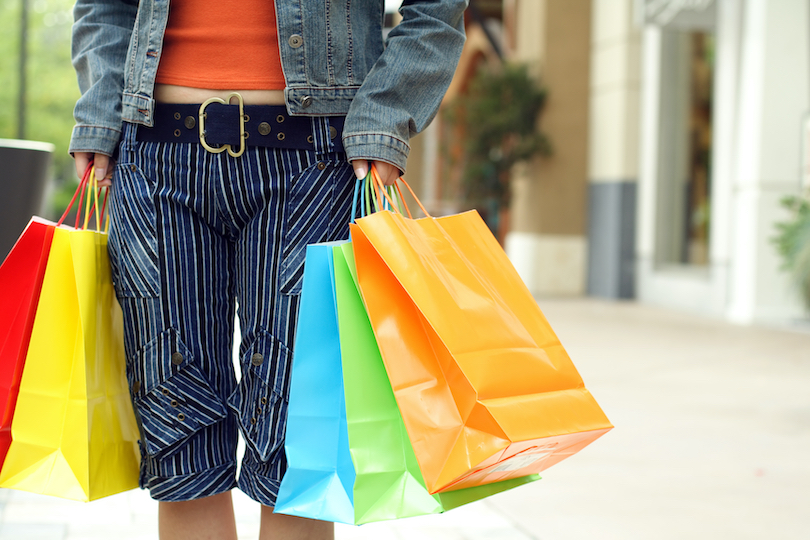 If instead of sightseeing you want to shop until you drop, then the Williamsburg Premium Outlets is certainly the place to head. Nestled on the northern outskirts of the city, it has over 120 stores to hit up with plenty of cafes and restaurants also being on offer.
Now one of the state's premier shopping destinations, the expansive outdoor mall was unveiled back in 1988 and has since undergone various expansions and renovations. Next to big name brands like the Banana Republic, Nike and Ralph Lauren, you can find outlets selling jewellery, cosmetics and gadgets among many other items.
In between perusing all its unbeatable deals, you can stop for a coffee, ice cream, snack or sit-down meal at any one of its eateries.
11. Water Country USA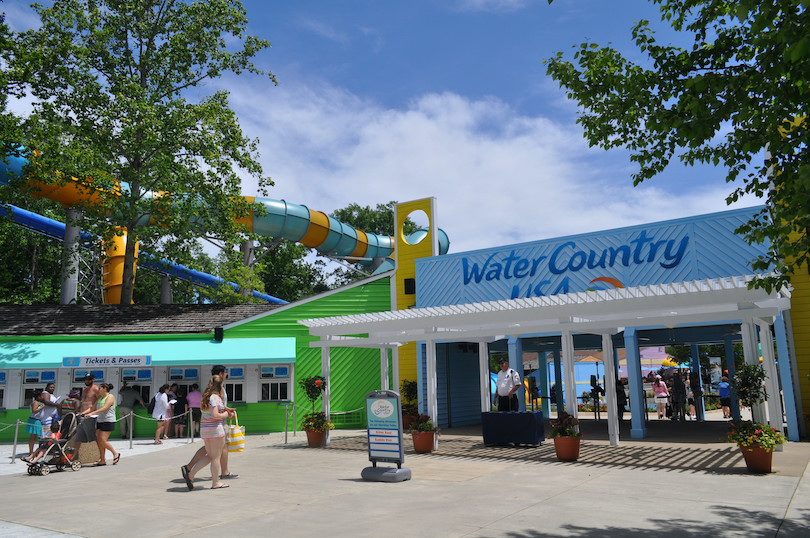 Inside the Magic / Flickr
A firm favorite with families, Water Country USA has scores of wild and wet rides for guests to enjoy. Located on the eastern side of town, not all too far from Busch Gardens, its fun wave pools and water coasters make it the perfect place to splash around on scorching summer days.
With around forty fast slides, rides and attractions to try out, the 1960s surf-themed resort is now the largest water park in the Mid-Atlantic. While the thrilling Colossal Curl mega raft slide is certain to appeal to some, there are lots of sunbathing areas and concession stands scattered about should you want a more relaxing time.
A must-try, however, is the Cutback Water Coaster which stretches 850 feet in total and actually uses water jets to propel you uphill at points.
10. College of William and Mary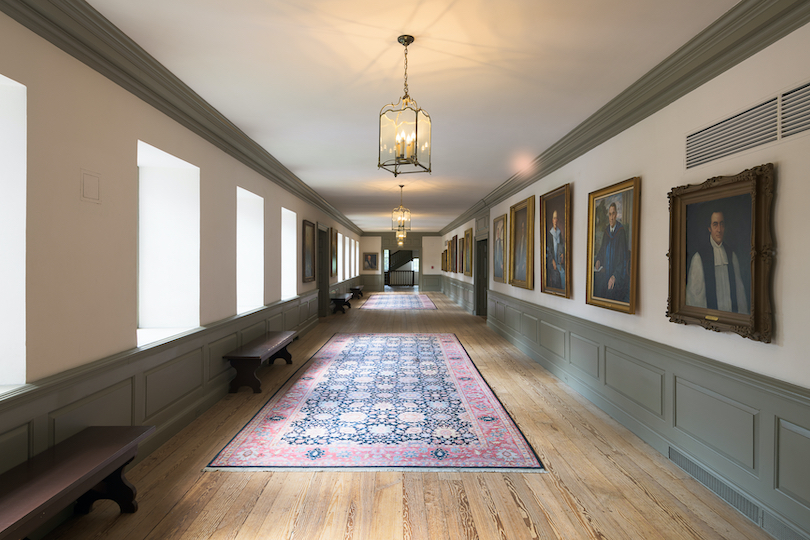 The second oldest university in the United States, the College of William and Mary has a wealth of atmospheric old buildings to amble about on its colonial-style campus. Set just a stone's throw from the Governor's Palace, its historic halls and gorgeous grounds are very interesting to explore.
Founded in 1693, the historically small college has certainly punched above its weight as four of the first ten presidents of the United States are included amongst all its influential alumnae. Other than following in the footsteps of Thomas Jefferson and James Monroe, visitors can check out its central sunken garden and visit the magnificent Muscarelle Museum of Art.
The highlight however has to be the well-preserved Wren Building which remarkably dates to 1695 and exhibits some exquisite architecture. Student-led tours will also teach you all about the college's centuries-old history and traditions.
9. Abby Aldrich Rockefeller Folk Art Museum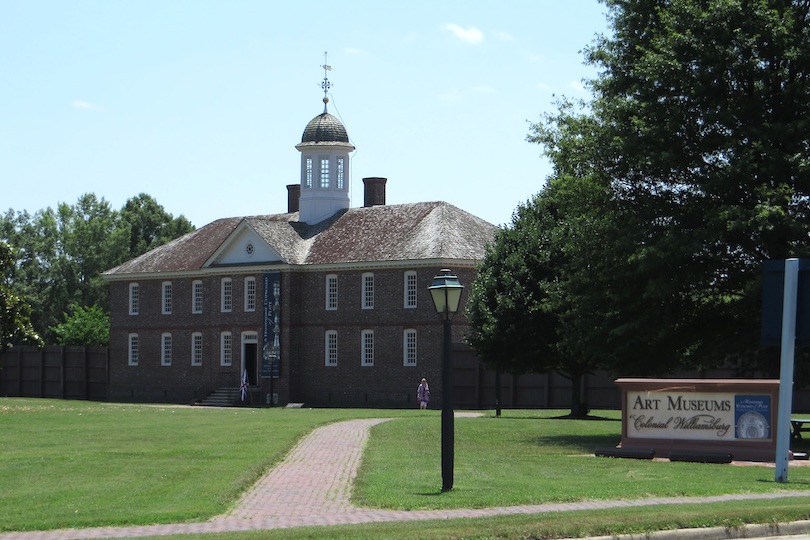 Ken Lund / Flickr
Just east of the attractive campus is the outstanding Abby Aldrich Rockefeller Folk Art Museum. As well as exhibits on household items and musical instruments, it has rooms full of fascinating folk art for you to peruse.
Since being established in 1957 around a collection donated by socialite Abby Aldrich Rockefeller, the museum's holdings have grown and grown. Its 7,000 or so paintings, textiles and sculptures now share a fine Federal Revival building with the DeWitt Wallace Decorative Arts Museum.
As you stroll about its well-done displays and galleries, you'll see all kinds of unique artworks made by talented, self-trained artists and craftsmen. Their fresh designs and use of vibrant colors, simple shapes and unusual subject matters make for fantastic photos and viewing.
8. York River State Park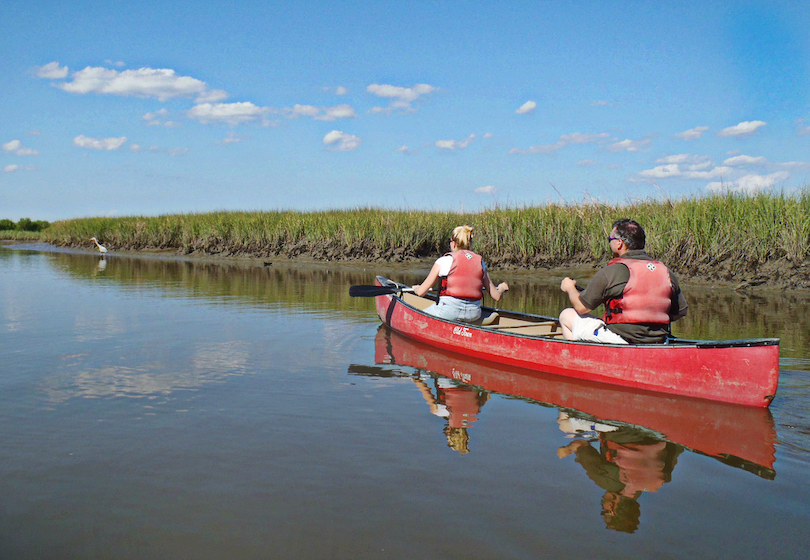 Virginia State Parks / Flickr
Home to stunning landscapes, scenery and nature, York River State Park lies just ten minutes drive north of Williamsburg. Sprawling along the river's western bank, its scenic saltwater marshes and verdant woods have a myriad of amazing outdoor activities for nature lovers to enjoy.
A very calm and quiet spot to spend some time, its untouched and unspoiled wild spaces protect loads of local marine and plant life. Meandering their way either along the coastline or through the forests are more than thirty miles of trails to hike, bike or horseback ride along.
From its boat ramp, you can fish and bask in divine views of the river while playgrounds and picnic area are dotted here and there. Its visitor center also has displays on the pristine environment's fauna and flora and the various archaeological findings uncovered in the park.
7. Bruton Parish Episcopal Church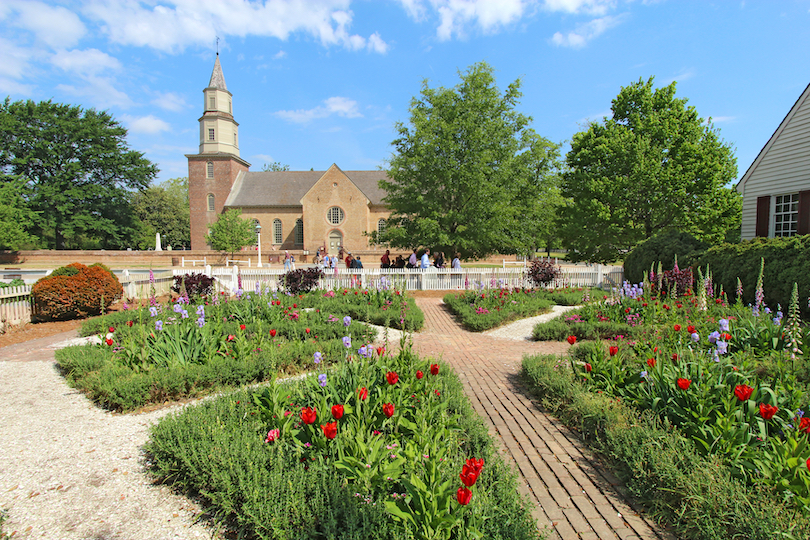 Back in the center of Colonial Williamsburg is yet another of its hugely important historic sites: the Bruton Parish Episcopal Church. Once a main hub of activity in town, its services were attended by George Washington, Thomas Jefferson and Patrick Henry among other prominent Virginians.
Now recognized as a National Historic Landmark, the current church was completed in 1715 atop an earlier, smaller one. An excellent example of colonial religious architecture, its bell tower rises above its cruciform-shaped nave and transepts.
As it was restored to its appearance during colonial times, it contains old wooden box pews named for dignitaries like James Madison and John Tyler and a splendid 1755 organ. Impressively enough, its bell is still the same one that rang out at the signing of the Declaration of Independence.
6. Busch Gardens Williamsburg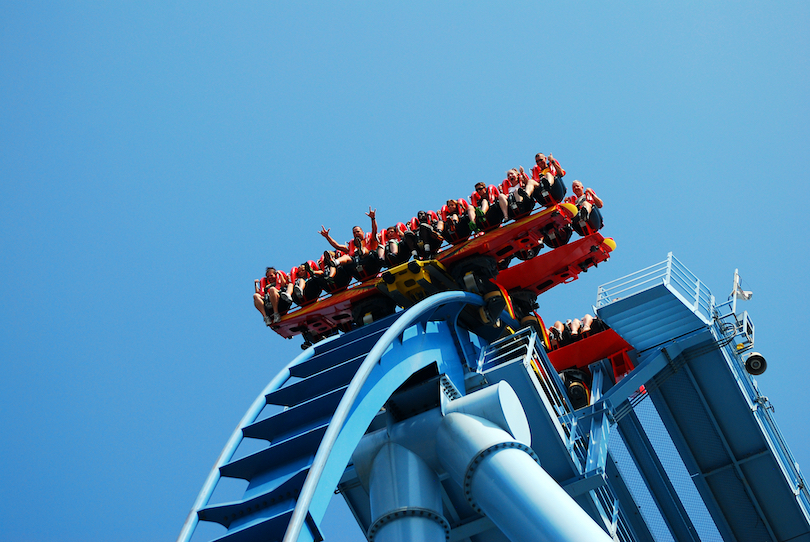 One of the most famous theme parks in all the States, Busch Gardens Williamsburg is not to be missed for its exhilarating rides and attractions. As it has a European theme, you can be exploring France and Germany one minute before popping up in Italy, Ireland or England the next.
First opened to the public in 1975, the amusement park's seemingly endless grounds lie southeast of the city and now have nine fabulous themed areas to amble about. Each has its own country-specific look, feel and food as England's double-decker bus and classic phone booths lie next to Germany's alpine village and Oktoberfest beer hall.
Thanks to all the diverse architecture and lovely leafy grounds, the park makes for some memorable holiday snaps. Aside from watching some of its Broadway-style shows, make sure to take a whirl on the thrilling Loch Ness Monster and Pantheon rollercoasters.
5. Jamestown Settlement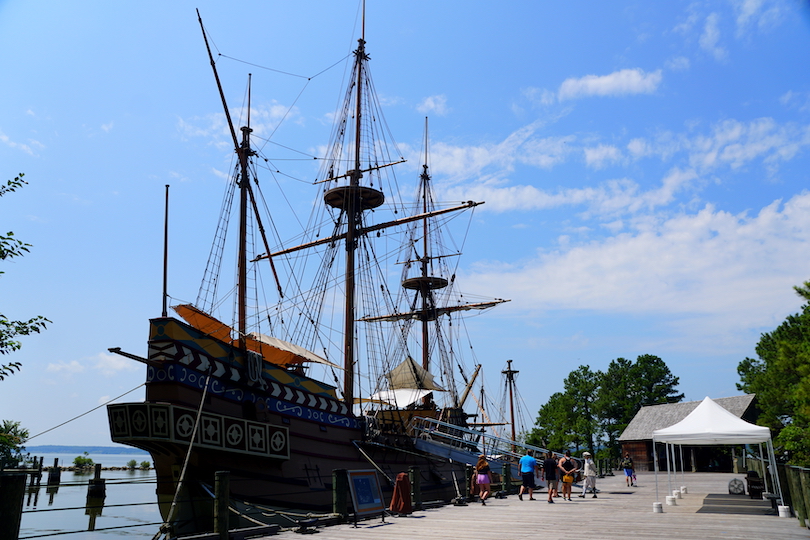 For those interested in learning more about the early history of the country, a visit to the Jamestown Settlement is simply a must. At the large living history museum, you can wander around recreations of the first permanent English settlement in the Americas and a Native American village.
Set alongside Historic Jamestowne which preserves the actual settlement site, the park was created in 1957 for its 350th anniversary celebration. As well as entering various old buildings and boarding replicas of the original settlers' ships, you can also watch costumed interpreters make tools, clothing and prepare food.
Short video clips and small displays also provide more information on the life and times of the early settlers and their struggle for survival. Either beforehand or after, make sure to stop by the Historic Jamestowne next door.
4. Historic Jamestowne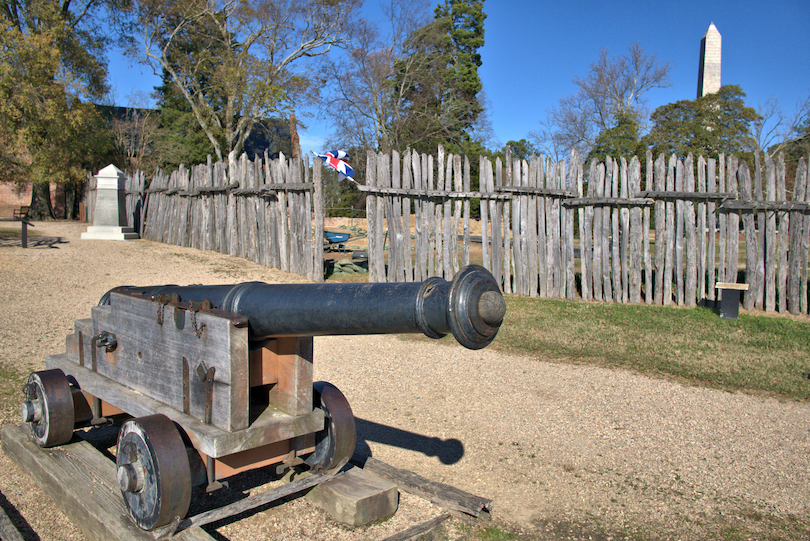 As it is an active archaeological site, incredible old artifacts are still being uncovered at the Historic Jamestowne and placed in its on-site museum. While only the foundations of a few ruined buildings remain, you certainly feel the weight of history at the first permanent site settled in the Americas by the English.
On May 13, 1607, the Virginia Company of London sailed up the James River and erected the brick fort of the same name on its northeast bank. Over the following decades, the colonists struggled to survive due to disease, hunger and Indian attacks. Huge fires eventually destroyed much of the town in the late 1600s and the capital of the colony was moved to nearby Williamsburg.
Nowadays, visitors can walk about between the outlines of old buildings, barracks and a blacksmith shop and see 4,000 artifacts in its museum. Engaging ranger talks teach you all about the site which also encompasses memorial statues of John Smith and Pocahontas.
3. Colonial Taverns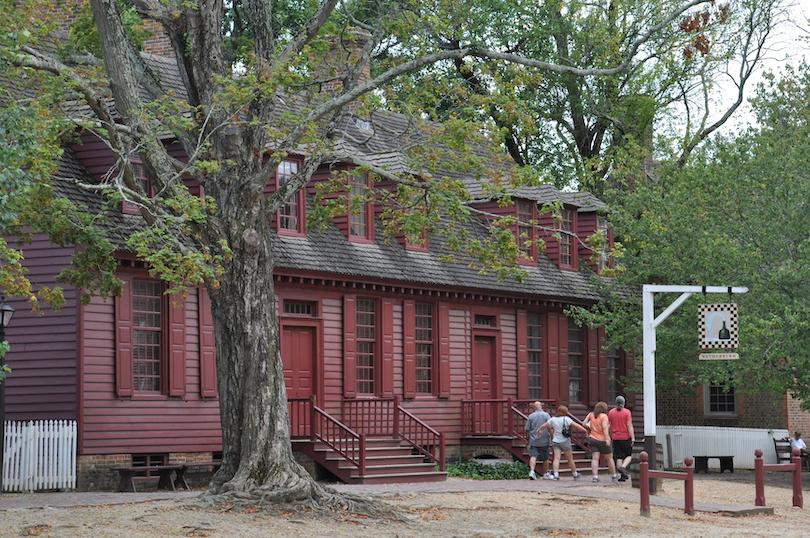 No visit to Williamsburg is complete without dining in style at one of its atmospheric old Colonial Taverns. Scattered about the city are several historic establishments to try which serve tasty authentic dishes and provide a glimpse into what eighteenth-century social life was like.
Among the most popular are the King's Arms Tavern and Chowning's Tavern. While the former dates to 1722 and still offers guests the chance to dine in a sumptuous setting with musical entertainment, the latter is less formal and serves traditional English fare. Colonial games and music take place on certain evenings at the restaurant.
Other interesting ones to head to are Raleigh Tavern and Wetherburn's across the street which once held banquets and balls for members of the House of Burgesses. Whereas one is now a bakery that sells cookies, ciders and light lunch fare, the other has tours to take around its antique-filled interior.
2. Governor's Palace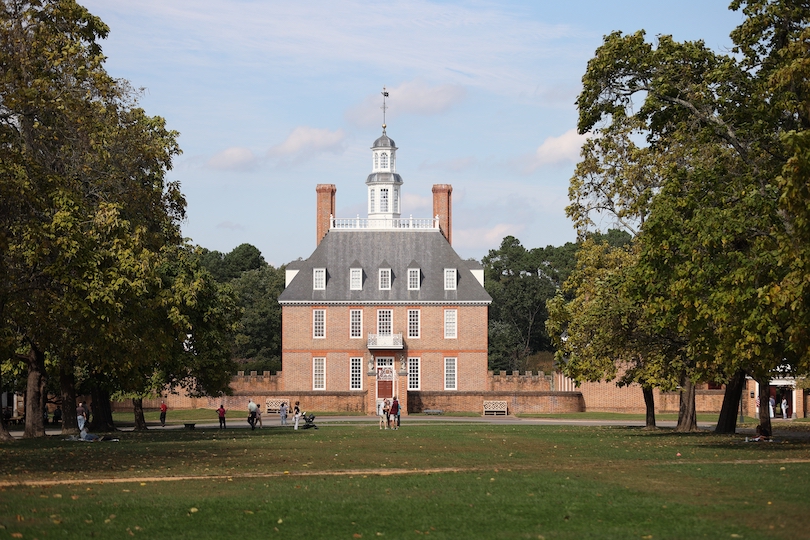 Right at the heart of Colonial Williamsburg is one of its most important and impressive buildings: the grand Governor's Palace. On tours around the pretty property, you'll see fantastic old furnishings and period pieces adorning its regal rooms before strolling about its lovingly landscaped gardens.
While the original 1706 building unfortunately burnt down later that same century, an almost exact replica was built in 1934 atop its foundations using other surviving pieces of evidence. As such, its beautiful ballroom and halls decked with fine artworks and furniture look very much as they would have done back in colonial times.
Besides being the official residence of the Colony of Virginia's royal governors, it was also home to the state's first two elected governors Patrick Henry and Thomas Jefferson. After learning all about its inhabitants and history, there are a hedge maze and old outbuildings to explore outside.
1. Colonial Williamsburg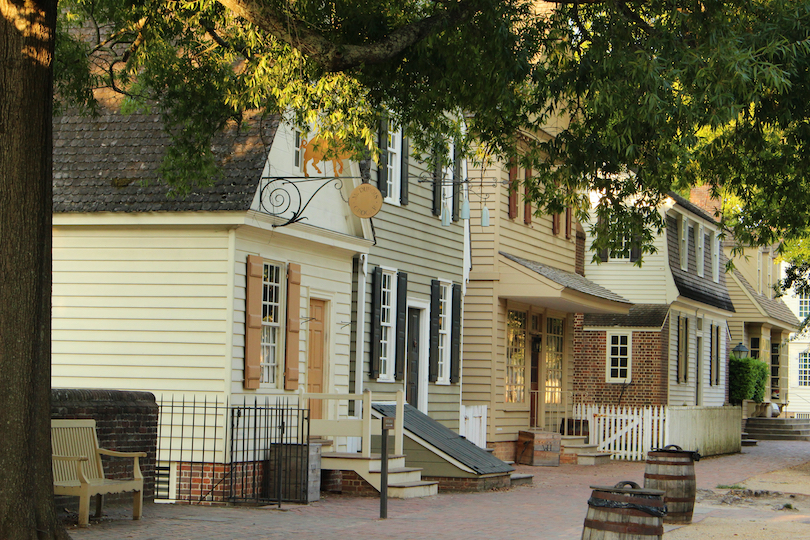 The largest living history museum in the world, Colonial Williamsburg really transports you back in time to what life in eighteenth-century America was like. As you amble around its charming streets, you'll pass plenty of important old landmarks and interact with countless costumed reenactors.
Home to hundreds of both original old brick buildings and well-done reconstructions, it acted as the capital of the Colony of Virginia from 1699 until 1776. As it was here that George Washington and Thomas Jefferson among others planned for American independence, few cities have played such a prominent role in the history of the States and its founding.
Nowadays, you can follow in their footsteps and see significant sites like the Governor's Palace and Bruton Parish Episcopal Church where history was made. Along the way, historical reenactors teach you all about the life and times of the common people, landed gentry and poor slaves and peasants.
Map of Things to Do in Williamsburg, VA