Belgium is a country that is full of surprises. From its stunning architecture to its delicious cuisine, there is something interesting to discover n this charming European nation. One of the best ways to experience all that Belgium has to offer is by taking a day trip. Whether you're interested in history, art, or just want to see some of the country's most beautiful sights, there is a tour for you.
Some of the most popular day tours in Belgium can be found in the city of Bruges. It is often called the "Venice of the North" because of its beautiful canals and charming architecture. On a tour of the city itself you'll have the chance to explore Bruges' historic center, visit the famous Markt square, and even take a boat ride along the canals. It's the perfect way to spend a relaxing day in Belgium.
Day Trip from Brussels to Bruges and Ghent
The city of Brussels is a wonderful introduction to life and culture in Belgium, but a true exploration of the country's history has to include a few other destinations. On a full day guided tour from Brussels to Bruges and Ghent, you'll see some of the nation's most important historic attractions, not to mention world-famous pieces of architecture.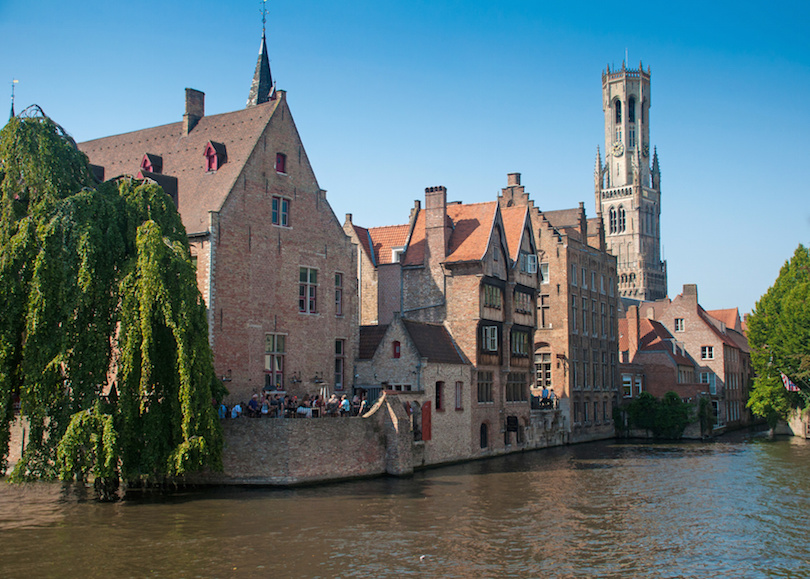 Get picked up at your Brussels hotel and set off on a comfortable, air-conditioned journey to Ghent. Once you arrive, begin a comprehensive guided tour that highlights the best, most memorable parts of the city. Of particular note is the St Bavo's Cathedral, which is home to the famed 15th century painting, "Mystic Lamb,' by Jan Eyck. You'll also have the opportunity to see the ancient port of Graslei, the 13th century Schelde Gothic structure of St Nicolas' Church and the Castle of the Counts of Flanders, which was built all the way back in the 12th century and is better known by its Flemish name, Het Gravensteen. As you stroll through Ghent, your guide will regale you with stories, legends and history, much of which is known only to locals.
After Ghent, the tour continues to the city of Bruges. Begin your journey through Bruges with a stroll on the cobblestone streets that lead to Minnewater, or the Lake of Love, and its scenic Lover's Bridge. If you're hungry, enjoy a lunch overlooking the water. Full and reinvigorated, you can set off on a tour of Bruges, walking with your guide to see famed landmarks like the Chapel of the Holy Blood, the Market Square and the City Hall.
Afterwards, you can choose to sightsee on your own or enjoy a boat tour that winds through the city's main waterways. Finally, it's a 90-minute bus ride back to Brussels to mark the end of a truly unforgettable day.
Day Trip from Brussels to Luxembourg and Dinant
If you have ever wanted to sightsee in two countries in a single day, this is your opportunity. This guided tour departs from Brussels in Belgium and heads to Luxembourg, including a number of historic and scenic spots along the way. You'll have the chance to see castles, a 13th century cathedral and even Roman architecture, making it a fantastic way to spend the day.
The 11-hour tour departs in the morning from Brussels, where you'll climb aboard a climate-controlled vehicle and make the journey across the border into Luxembourg. In just over two hours, you'll arrive in Luxembourg City, the charming capital to the small but fascinating country of Luxembourg. Upon arrival, follow your expert guide to enjoy a walking tour of the city. Let the history commence with stops at some of the most iconic landmarks in Luxembourg, just some of which include the 17th century Notre Dame Cathedral, the Royal Palace of the Grand Duke, which is periodically open for interior tours when the Duke is away on vacation, and the Place d'Armes, a scenic destination where locals love to soak up the sun or meet up with friends. Next up, you'll be directed to the more modern side of Luxembourg, which might include Secretariat of the European Parliament or the European Court of Justice.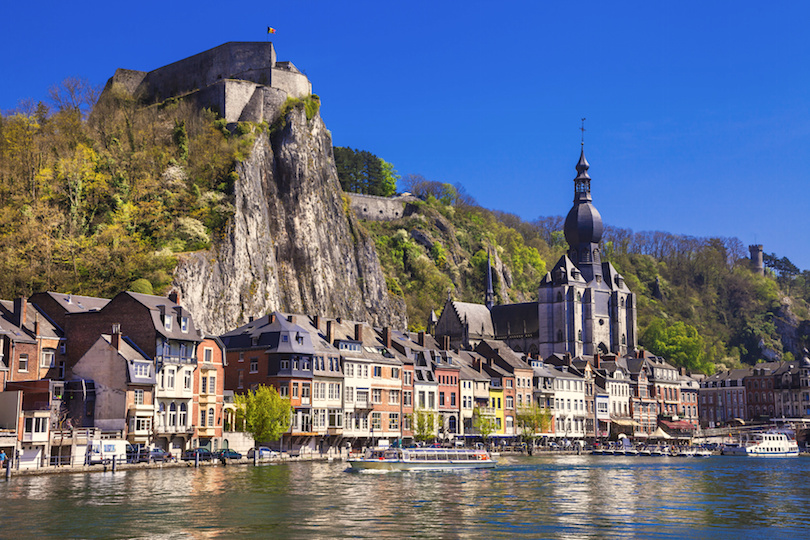 Take some time at lunch to rest up and dig into a traditional meal at a local cafe. After lunch, and perhaps a coffee or a glass of wine, take some time to enjoy the city independently. If you're an art fan, you might want to tour the Museum of Modern Art, which was designed by the same man behind the Louvre in Paris, I.M. Pei. As the afternoon draws to a close, head back on the bus to Brussels. As a midway stopping point, the 13th century cathedral in the picture-perfect destination of Dinant is ideal. You'll be back in Brussels in time to make your dinner plans in the city.
Brussels Chocolate Walking Tour
Brussels may be famous for a lot of things, but one of its most well-known products is, of course, chocolate! This tour is most certainly one for foodies – and more precisely, chocolate lovers. Not only will you get to sample the good stuff, but you'll also get to experience the city with a walking tour – what a combo.
Get a comfortable pair of shoes on and get ready to walk around with an enthusiastic guide as you visit the highlights of Brussels, and visit a whole world of chocolate that you probably never knew existed.
This four-hour tour takes you past some incredible landmarks in the city, including the Royal Palace and its Art Nouveau architecture, with, of course, lots of stops along the way at exclusive chocolatiers and chocolate boutiques.
Don't get us wrong, there is extensive chocolate tasting on this tour. You'll get to sample truffles, pralines and so much more besides. Plus, you'll get taken behind the scenes of an actual chocolate workshop to craft your very own chocolate, which is surely every chocoholic's dream.
There's a whole lot of walking on this tour, but then again, there's a whole lot of chocolate, so it's a great balance!